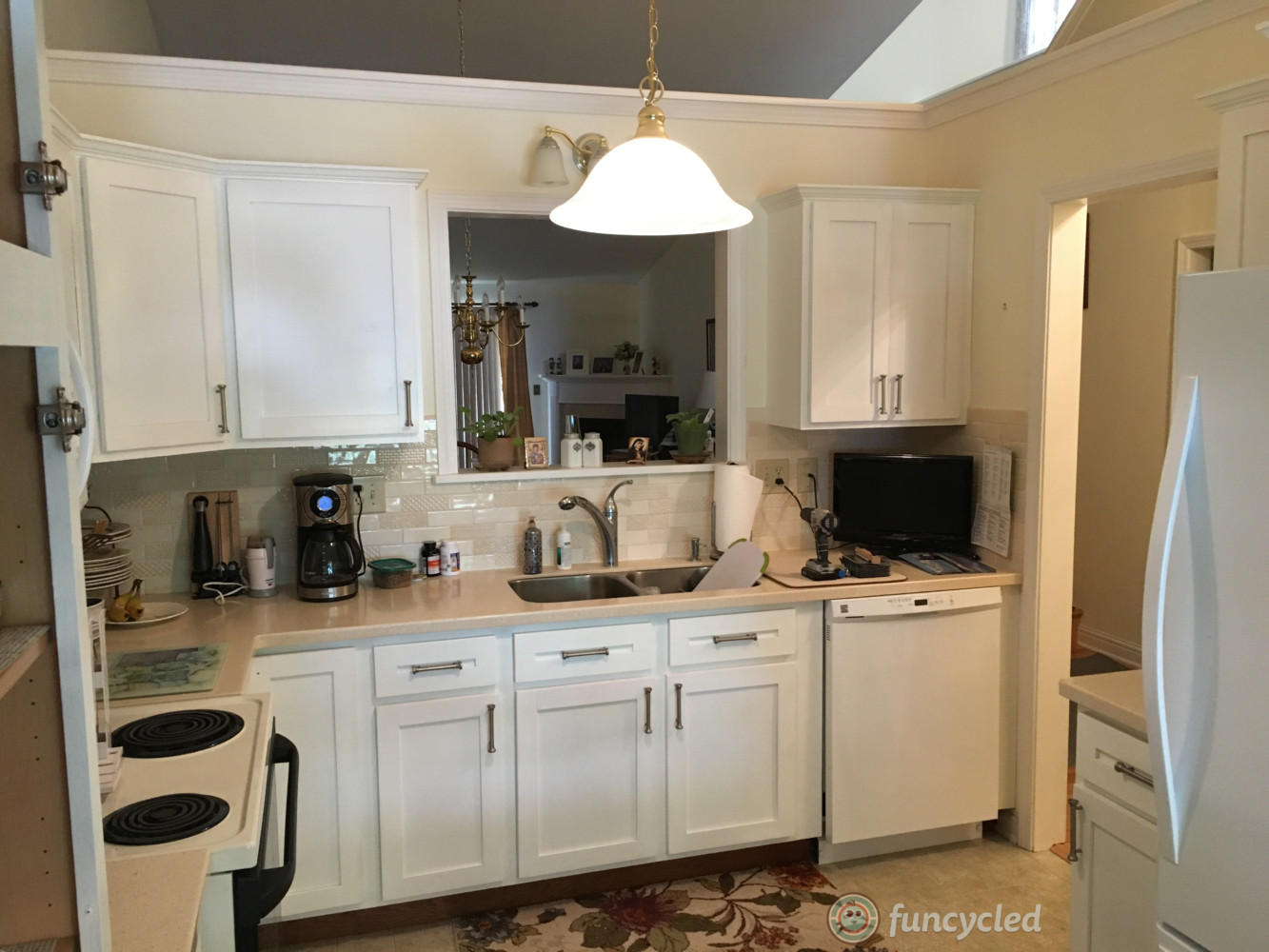 Hi Friends,
How are you? I hope all of you are enjoying this season and trying to balance the busy so you can still enjoy the season. Thanksgiving is one of my favorite holidays because it's all about being thankful with no gifts or money or things… just people and grateful hearts.
For this week's post I don't have the best pictures, but I wanted to show you a huge kitchen transformation where John built all new doors for the kitchen instead of redoing the original cabinet doors
Here's the kitchen before: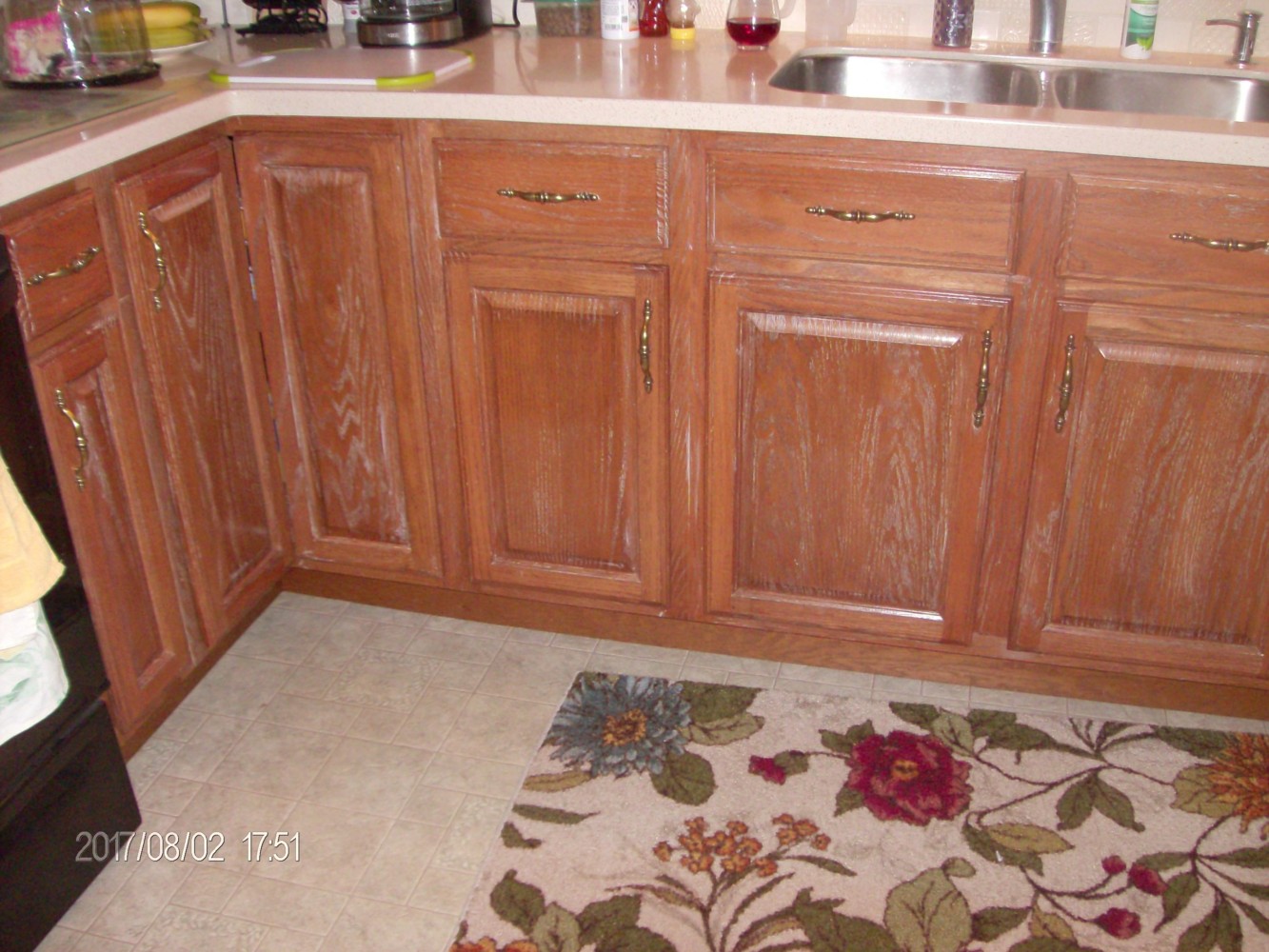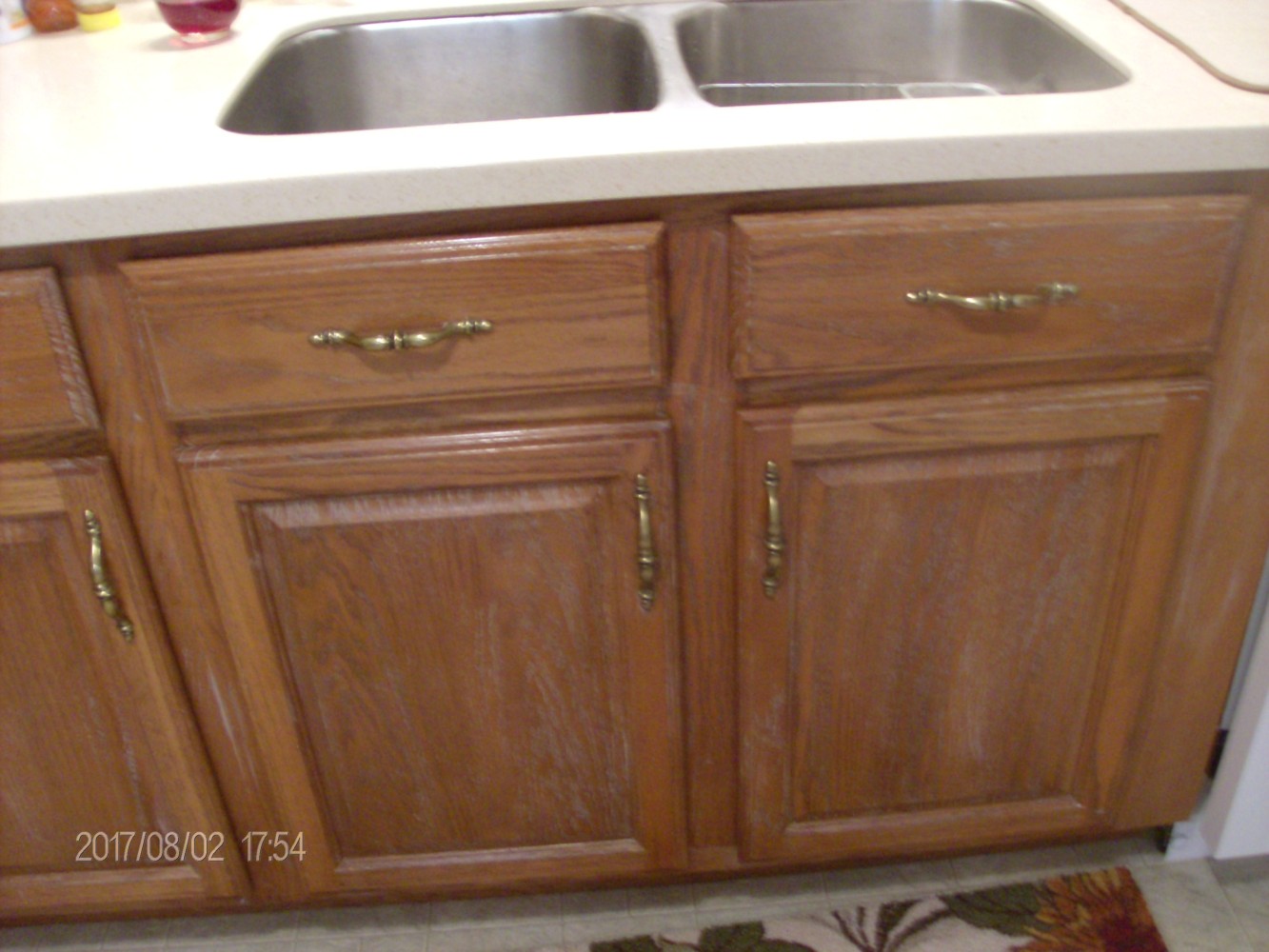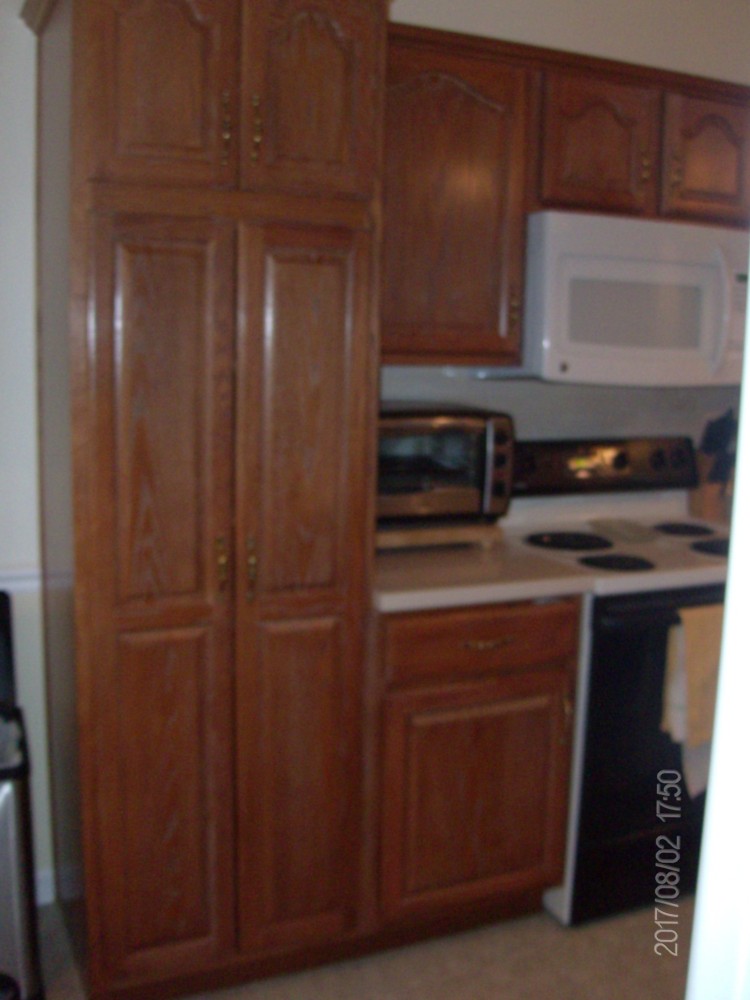 It's ready for an update, right?
We took the doors off and brought them home, measured and custom built new doors to the size of the existing doors. You need special router bits for this projects and it's time consuming so we say, leave this to the pro if possible!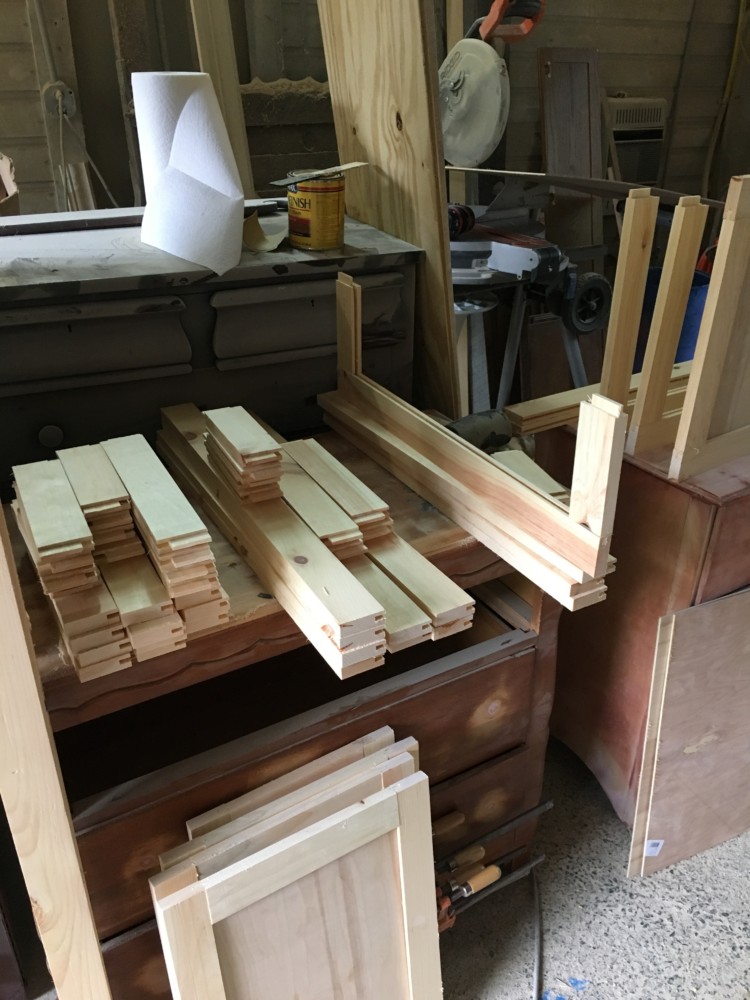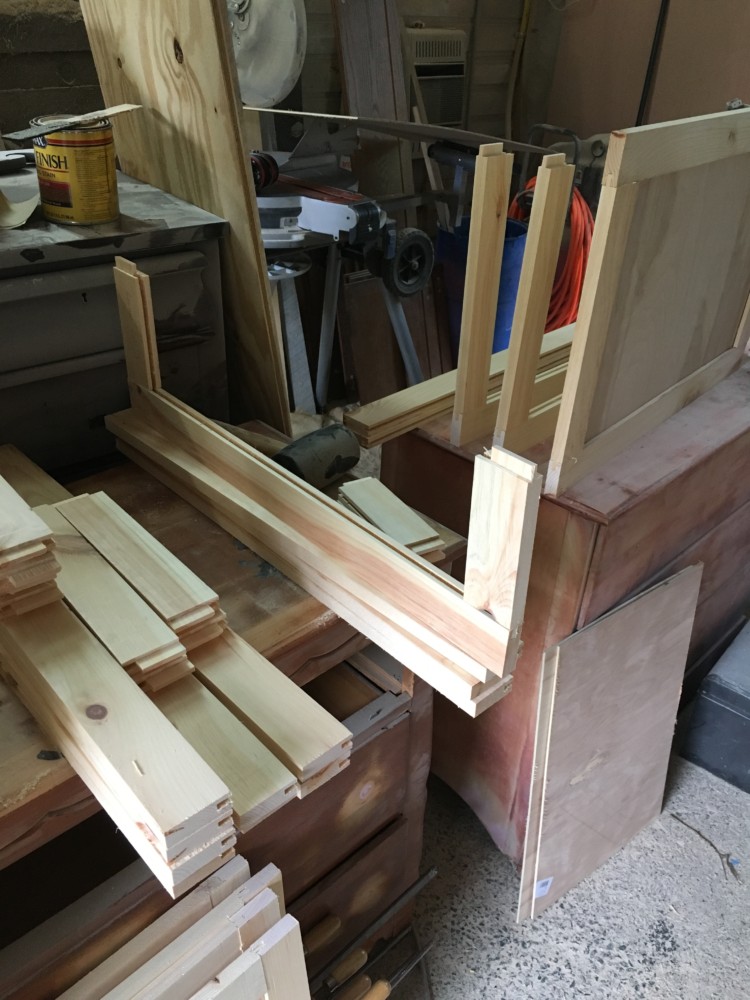 I know, I know… our garage was a disaster but it was a busy week! :)
Then we painted all the cabinets Benjamin Moore's Chantilly Lace and added new hardware. The kitchen isn't done yet because they are getting new trim on the bottom and a new floor but I had to show you the cabinets: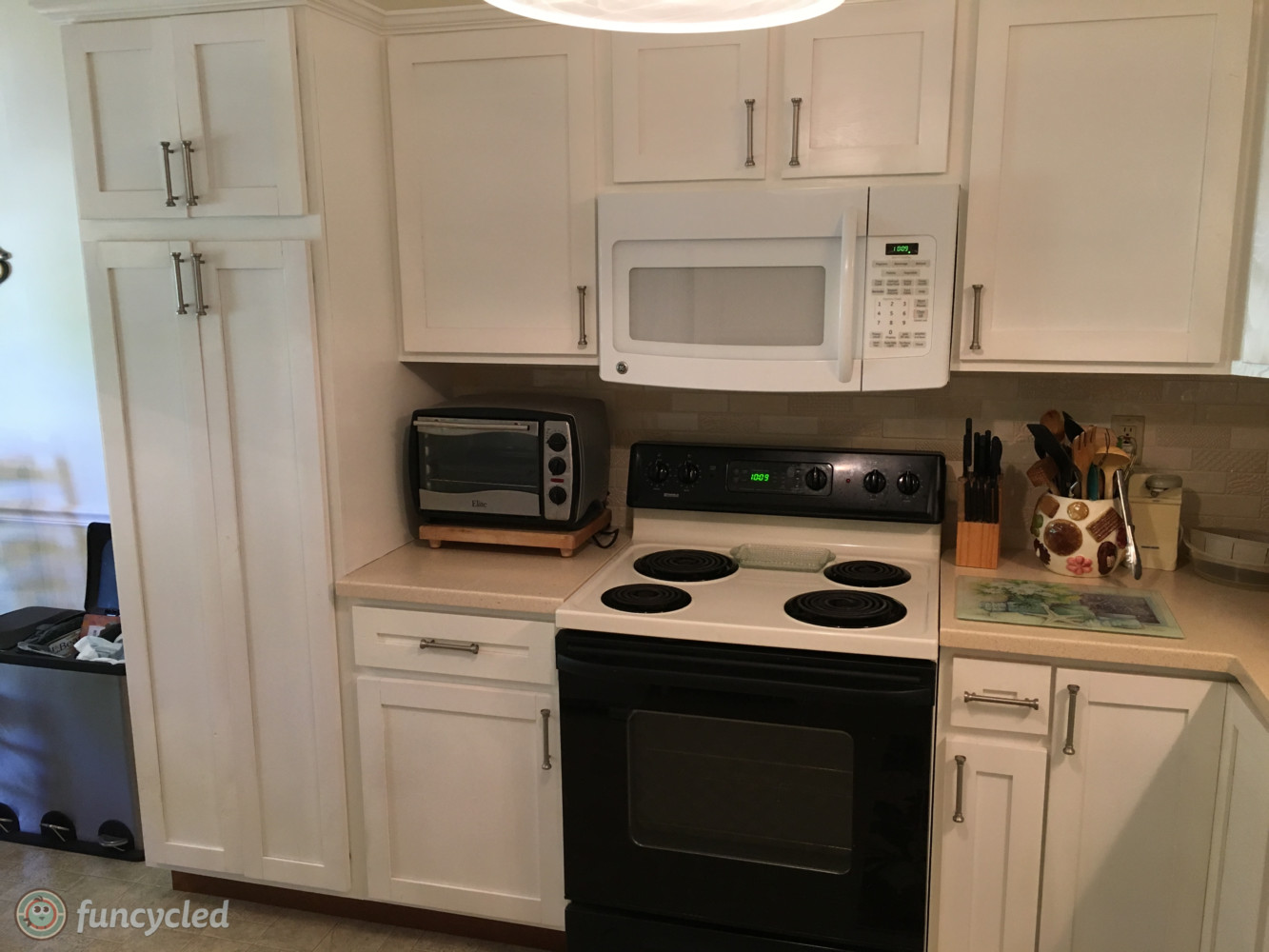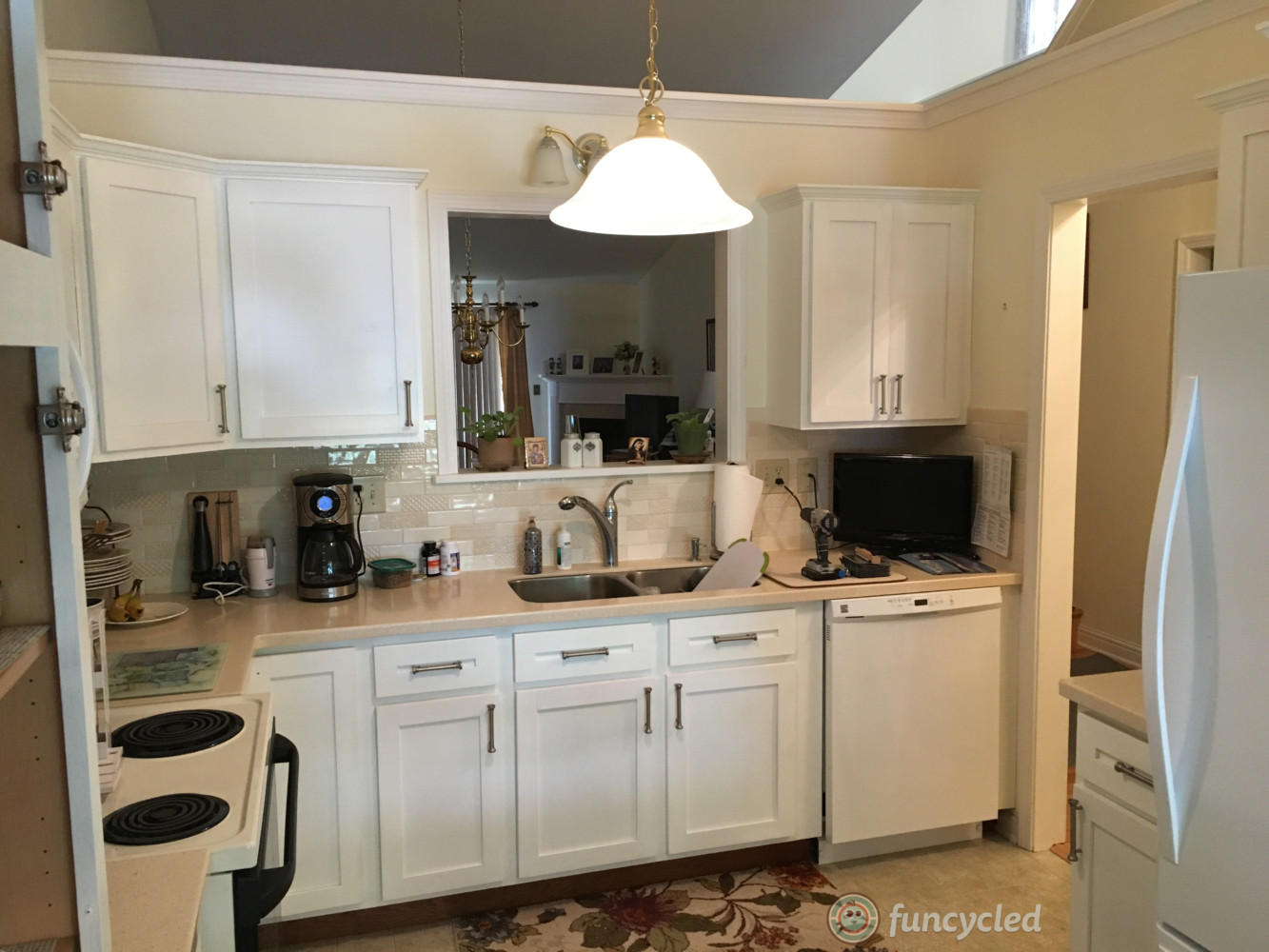 It doesn't even look like the same kitchen, does it?? If you'd like us to create this transformation for your kitchen, use our Contact Us form or check out other kitchen projects on our For Sale page. We'll need to see a picture of your kitchen, a list of how many doors and drawers there are, and were you are located to email you an estimate. This change ups the value of your home and gives you a whole new look at a fraction of the cost of new kitchen cabinets!
Also, check out our store for new furniture available this week:
There is a box at the top right of this page to enter your email address to receive notifications by email when I post something new on this blog. Please sign up today!
Happy FunCycling Friends,
Sarah ;)
If you like what you see, please like FunCycled's Facebook page to keep up to date on the newest finds, vote on colors and give your input on our creativity. Last but not least, let us customize a furniture piece for you. We create custom furniture and will deliver for customers in upstate NY and also ship throughout the US. Send us a note with what you would like using our contact page. Or buy something that we've already designed from our furniture for sale page.