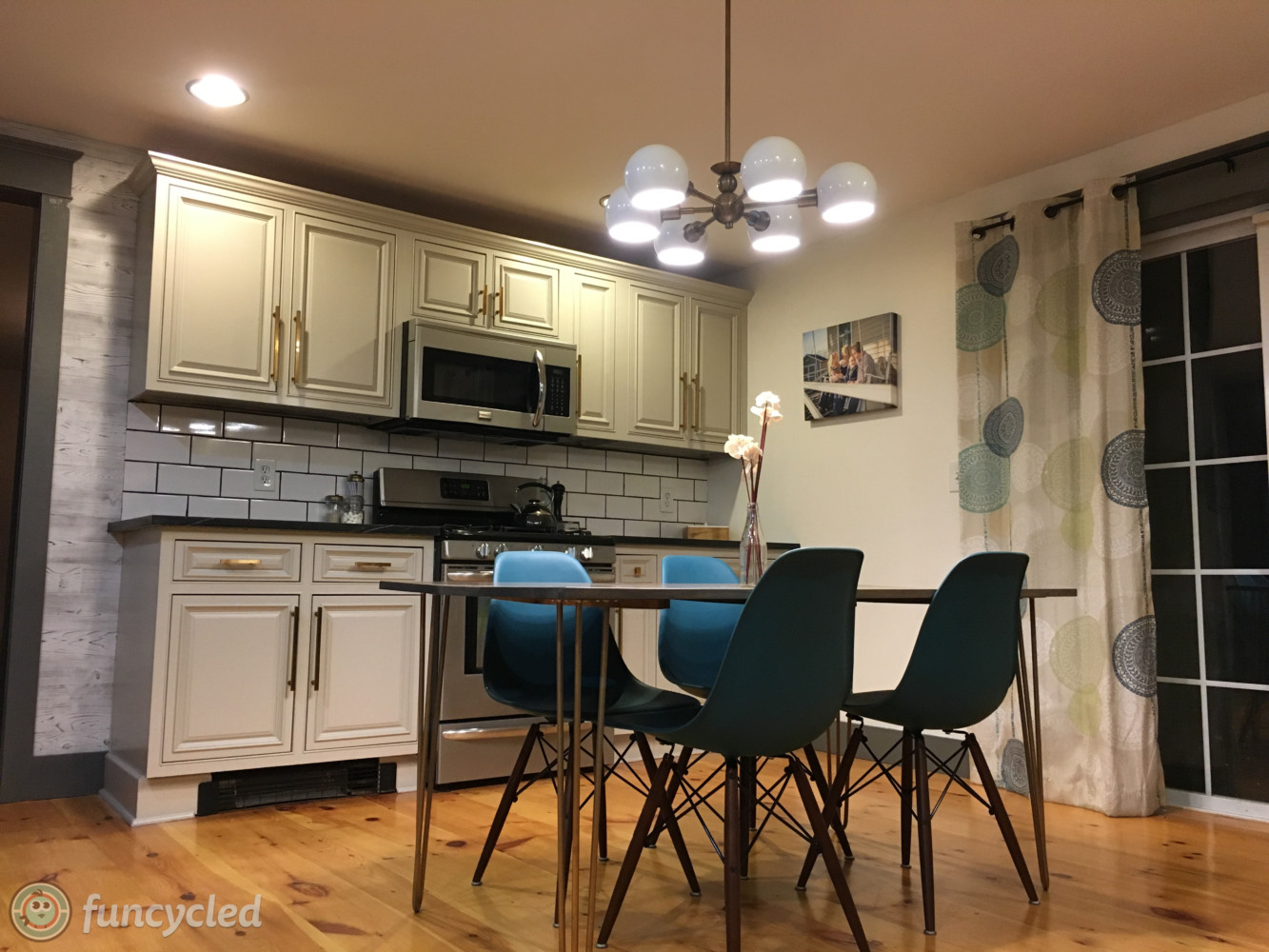 Hi Friends,
How are you? We've had our busiest week of the year with Small Business Saturday and then the Troy's Victorian Stroll. If you missed it, we were on WNYT News about the stroll and had a quick family picture!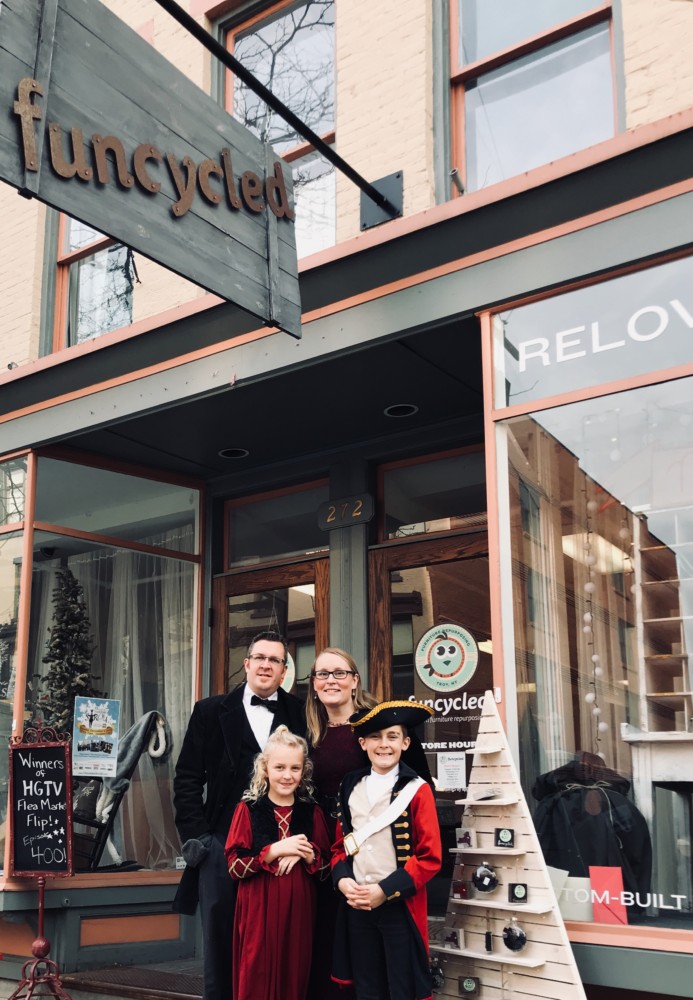 Now those are some pretty cute kids! 😍
This week, I wanted to show you before and after pictures of our kitchen makeover. We've been wanting to redo the kitchen for awhile but we had other projects that needed to be done first so this one waited two years. :) Here are the before pictures: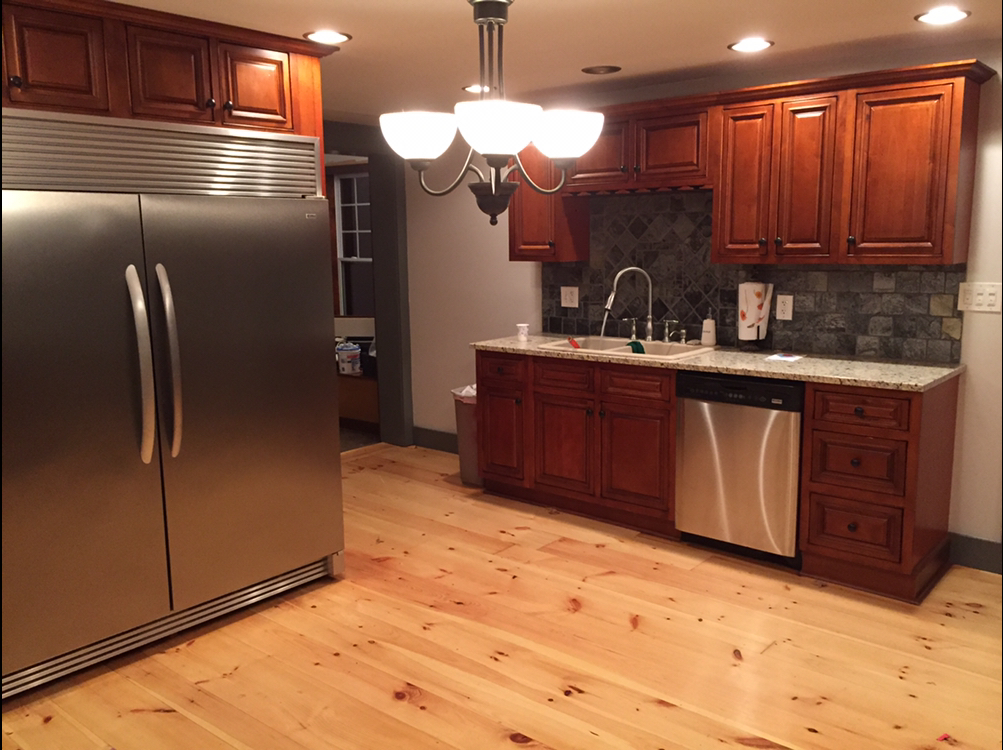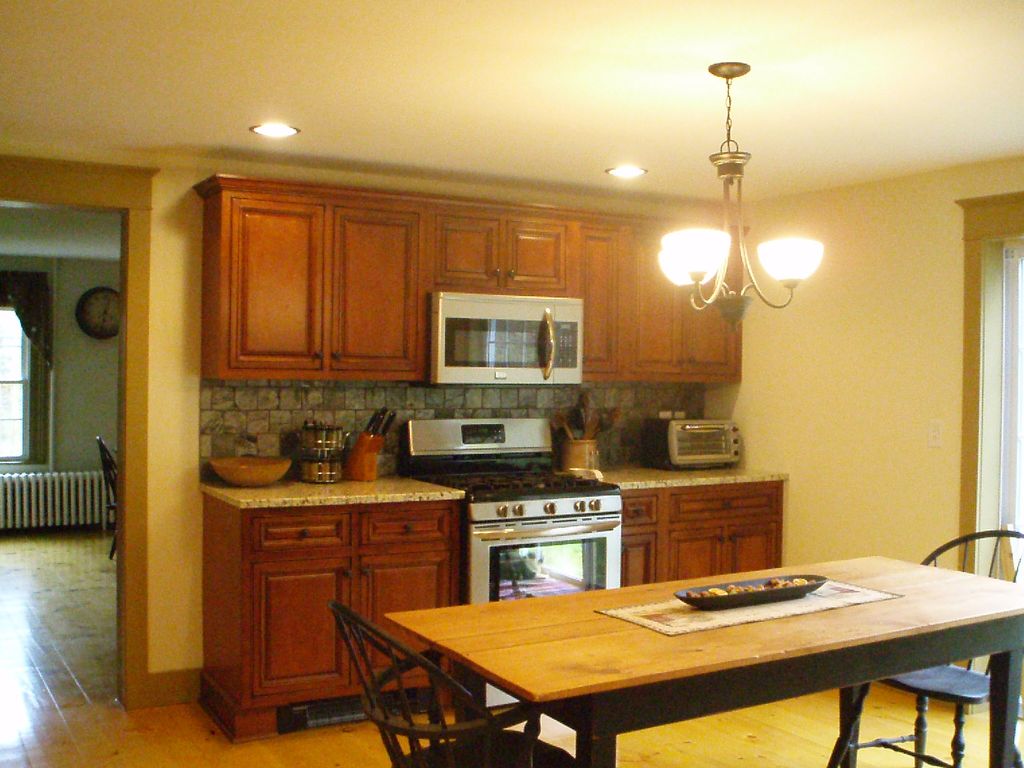 It wasn't that our kitchen was horrible, but it definitely didn't reflect our style or show the work we could do so we decided to give it a face lift. We painted all the cabinets Revere Pewter by Benjamin Moore, had new counters installed, and John installed the subway tile, shiplap and built the new table. In the week's to come, I'll go into more detail about the different parts of a kitchen remodel, but wanted to show you the overall makeover first.
Ready for the afters??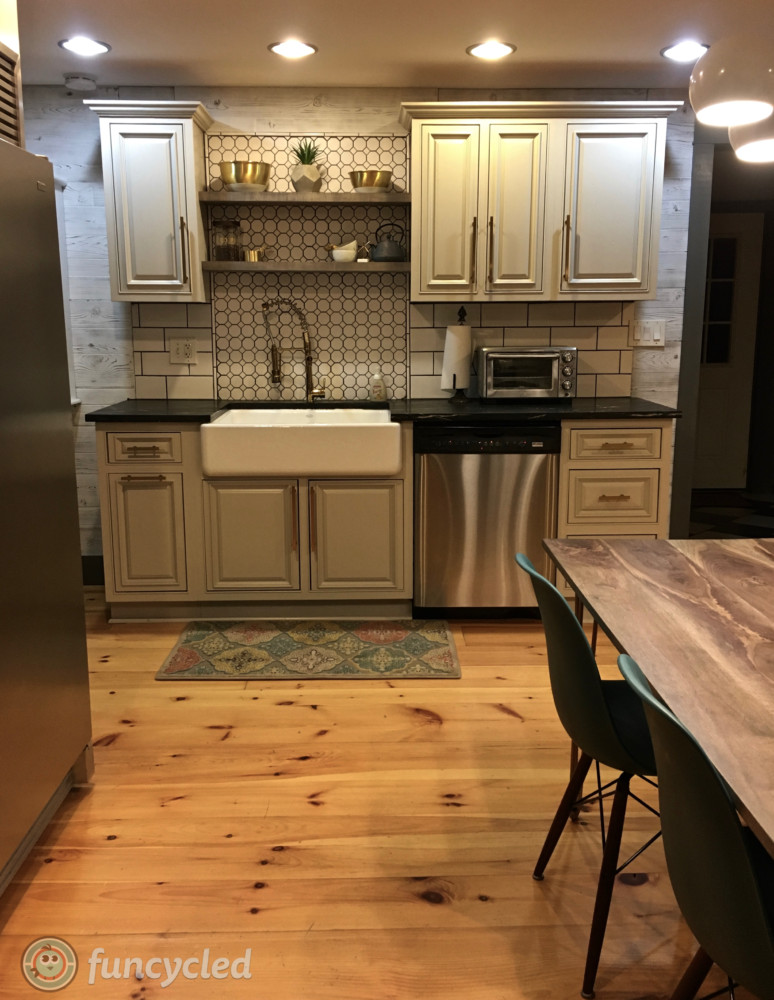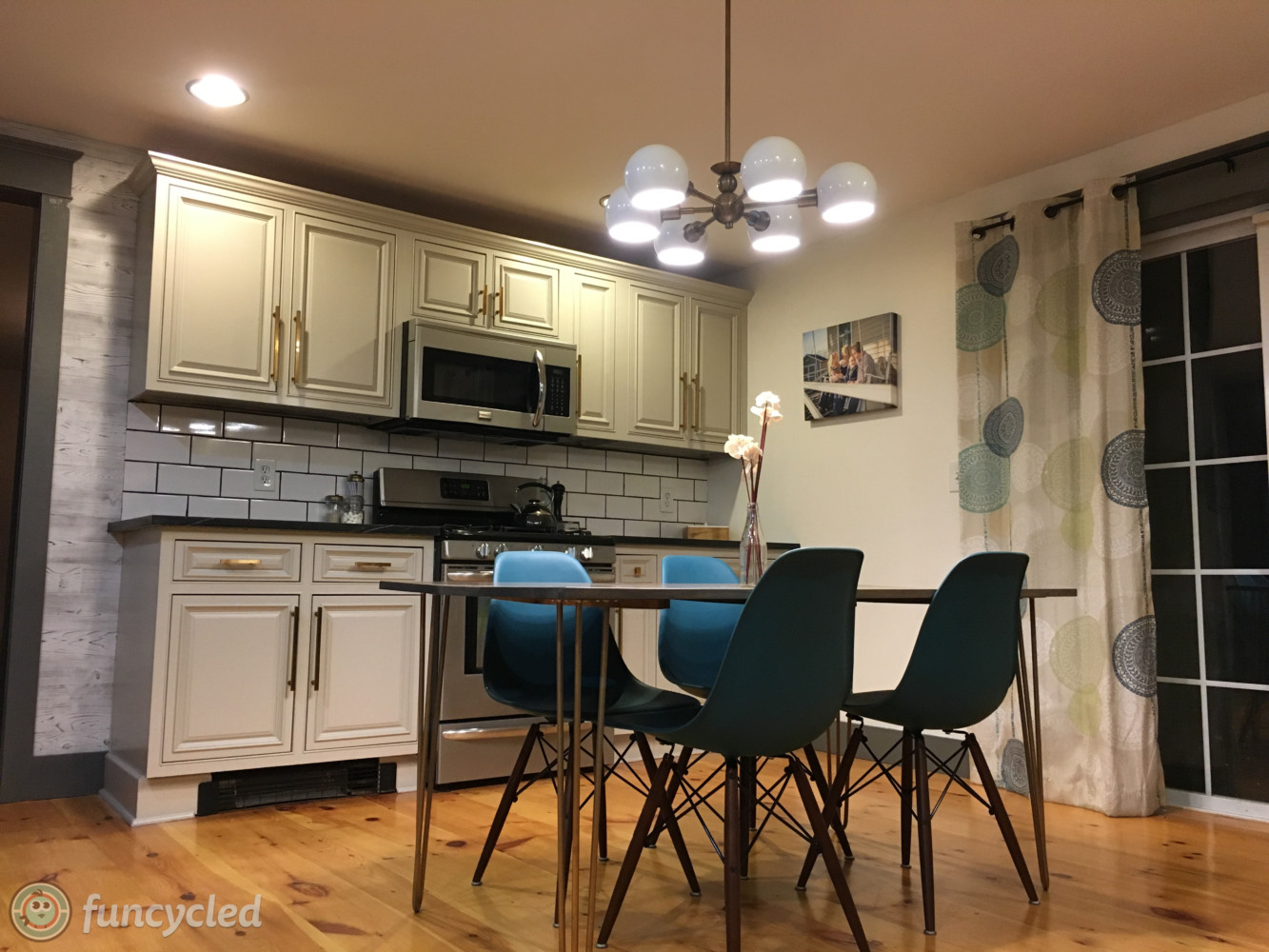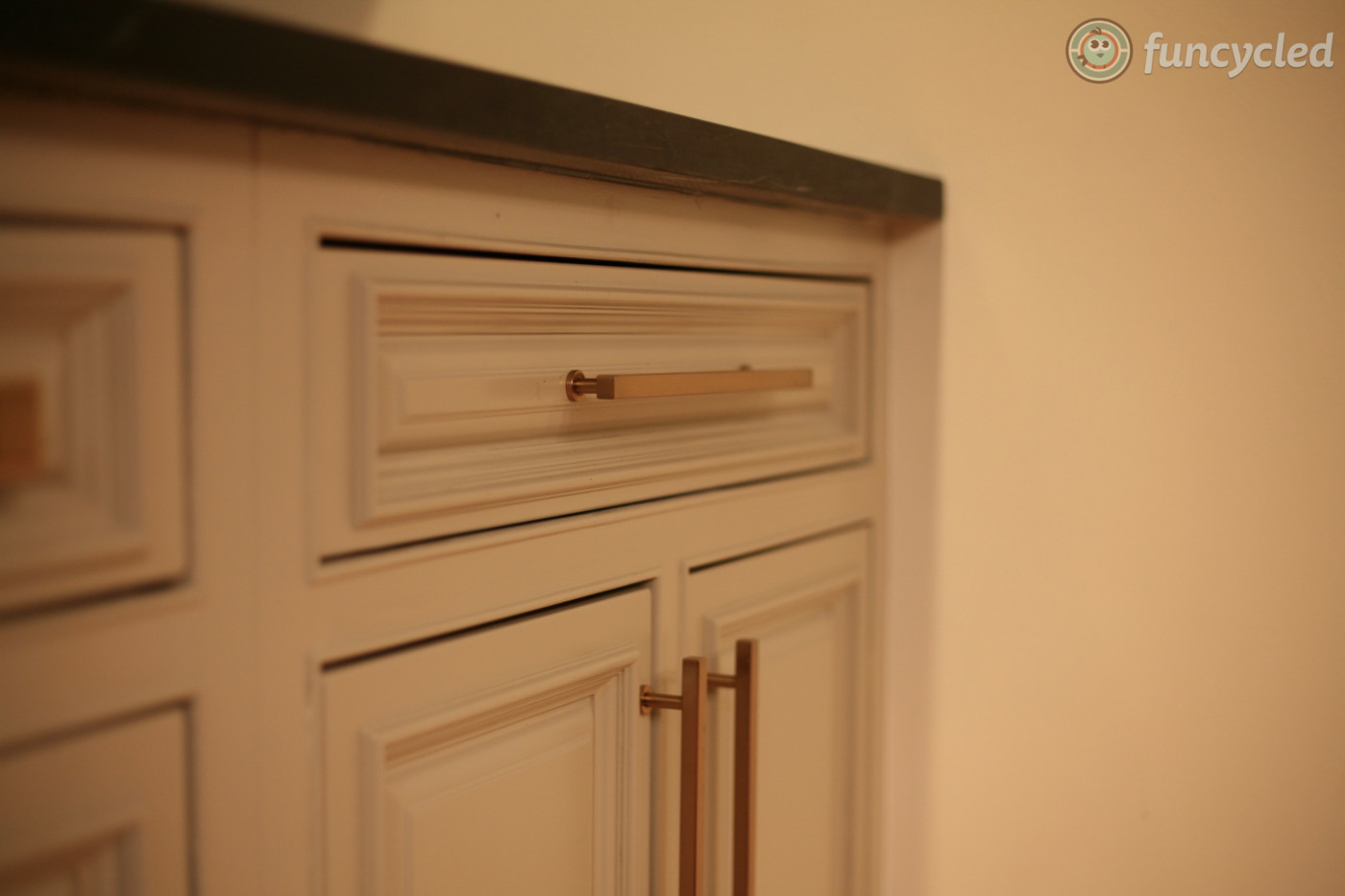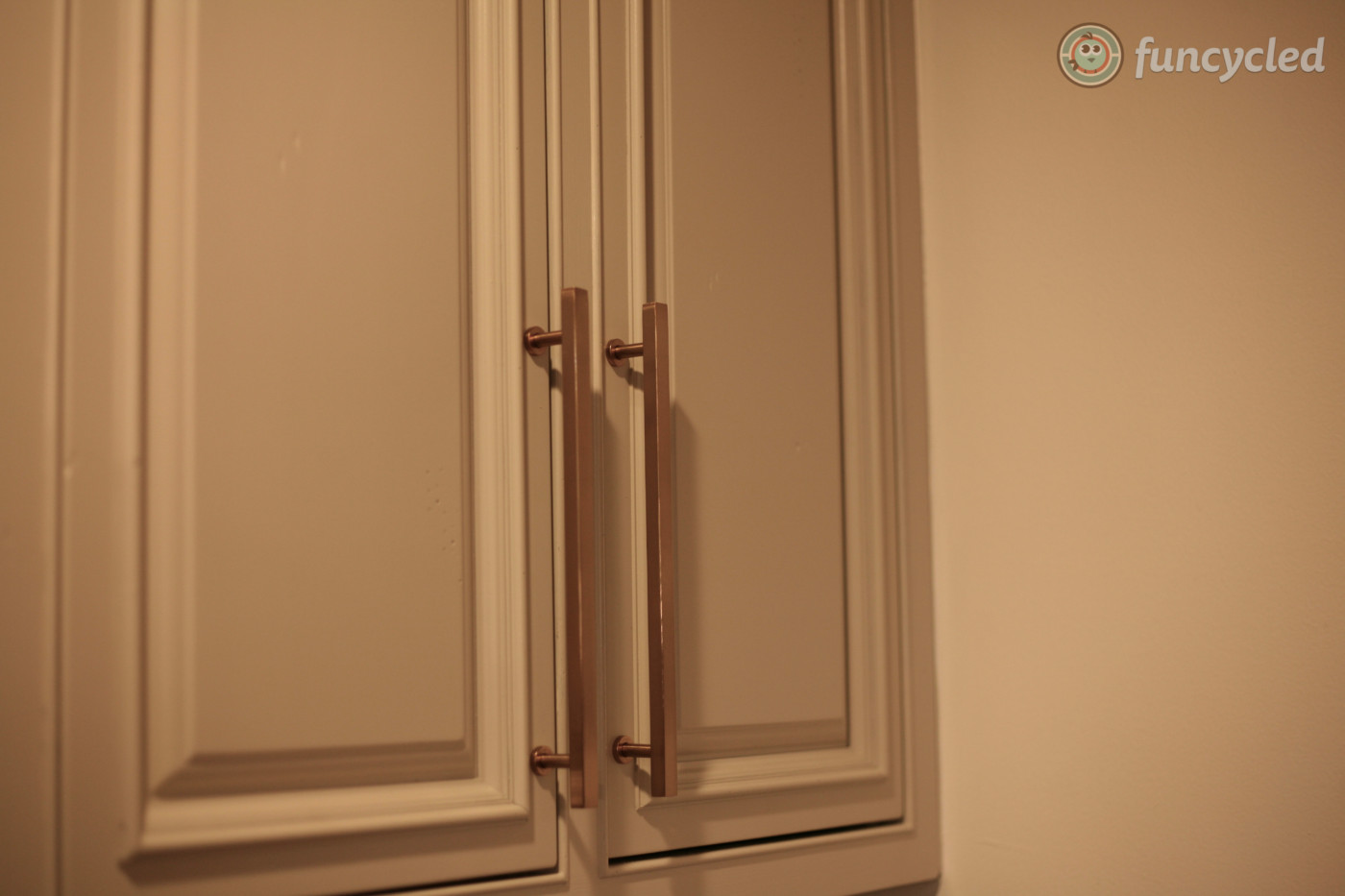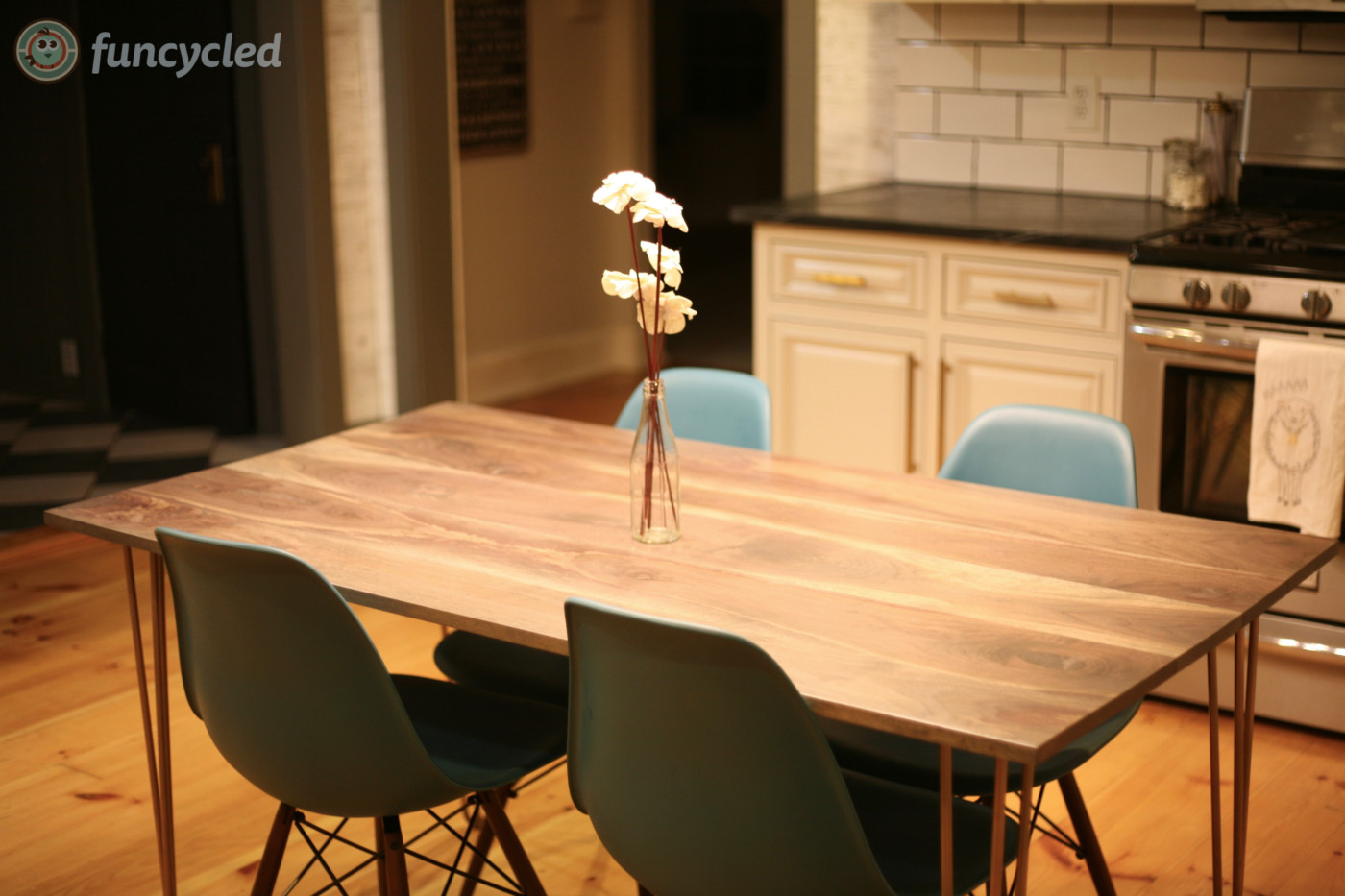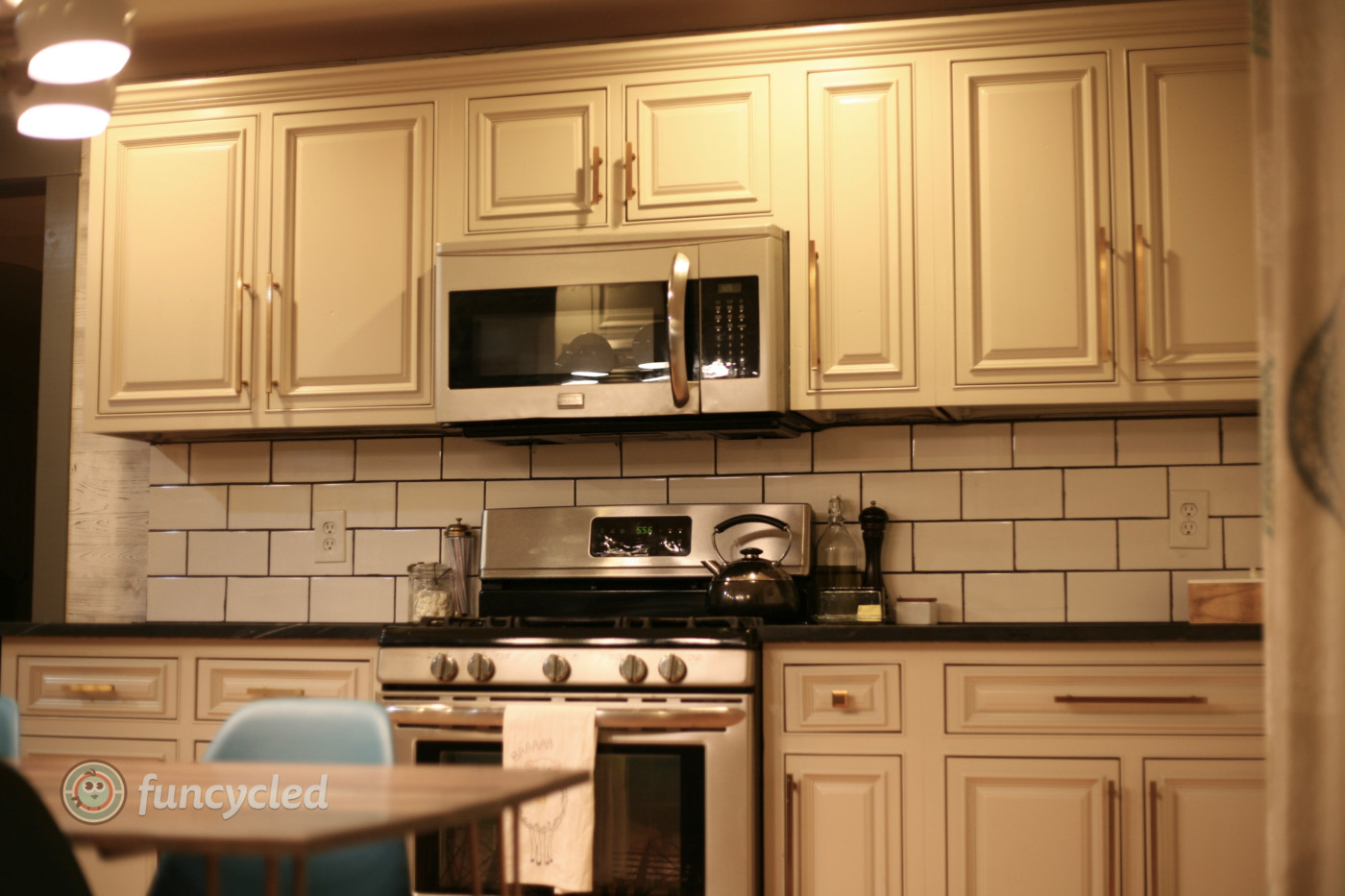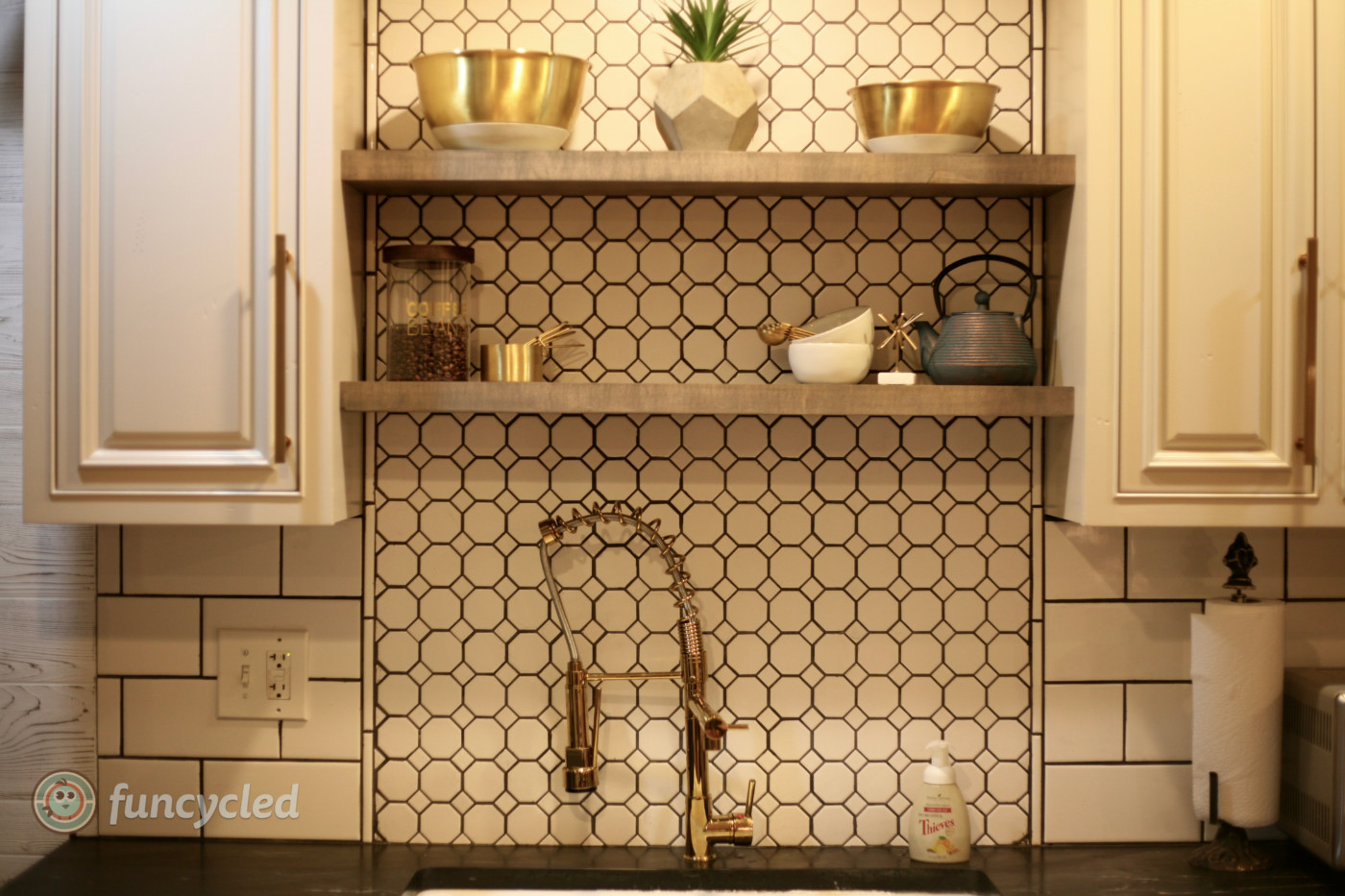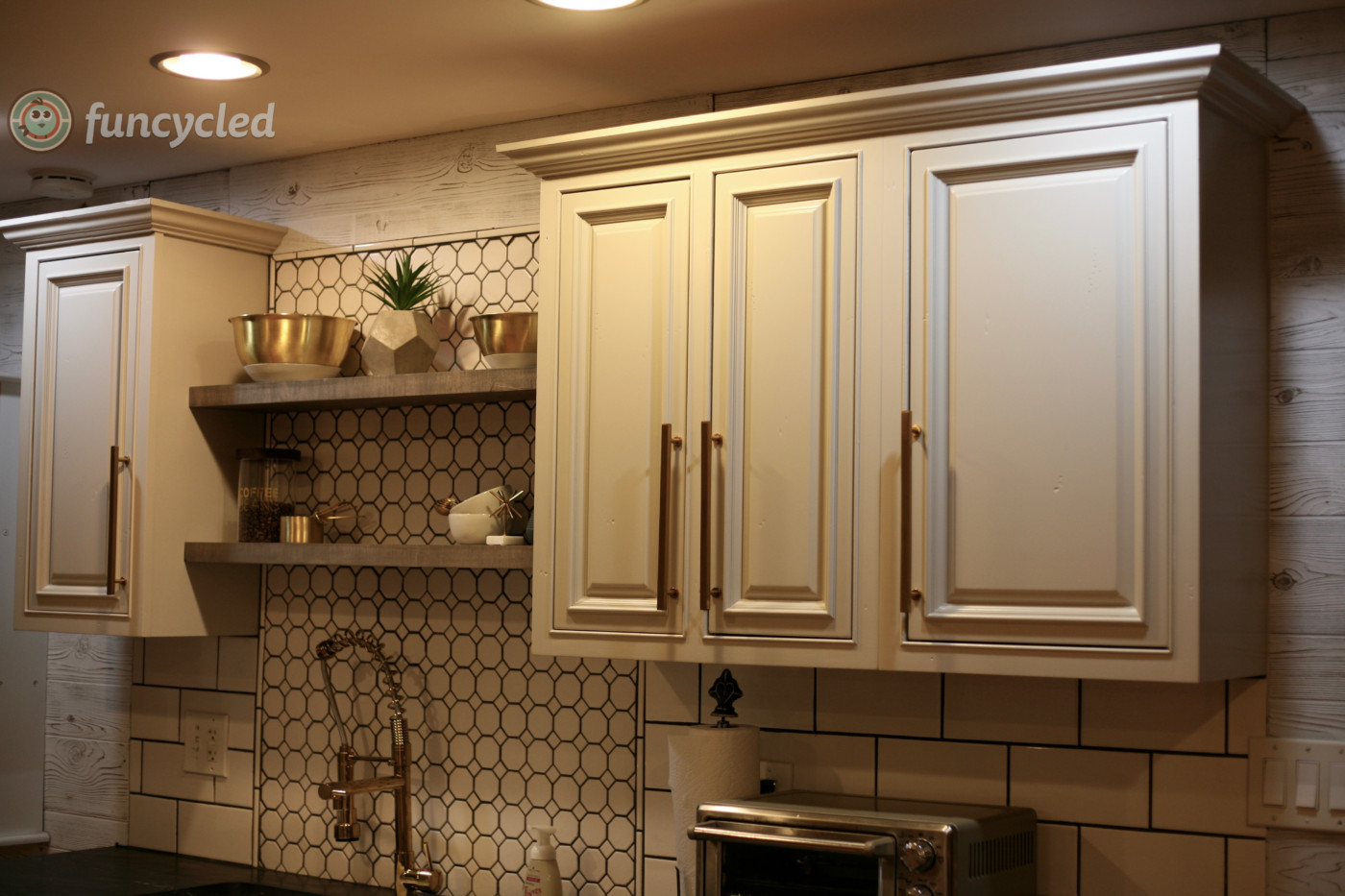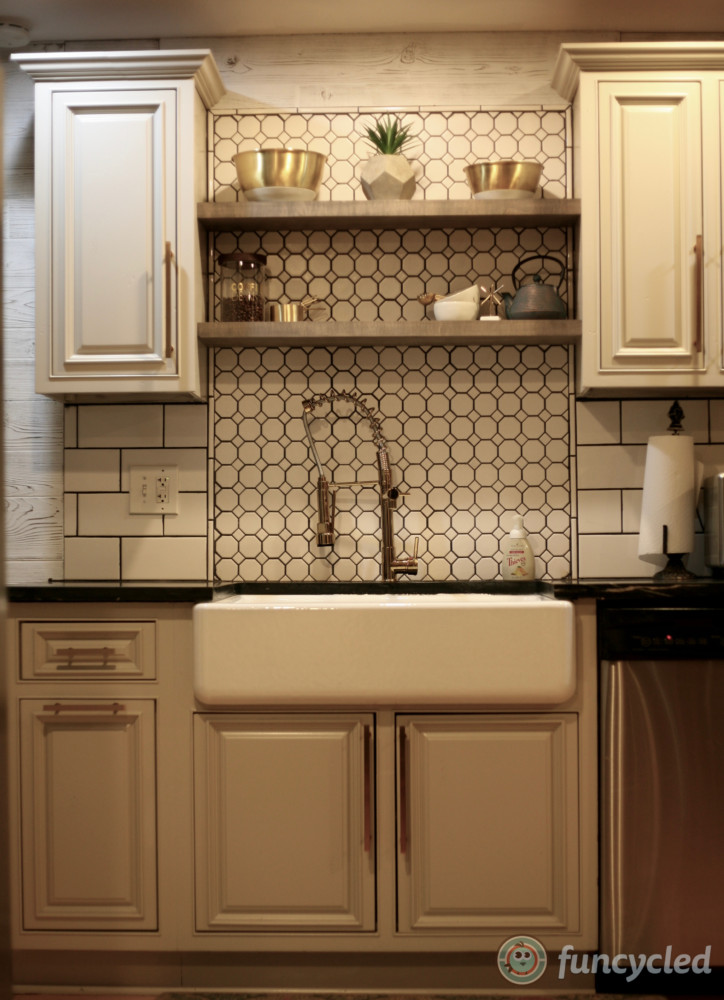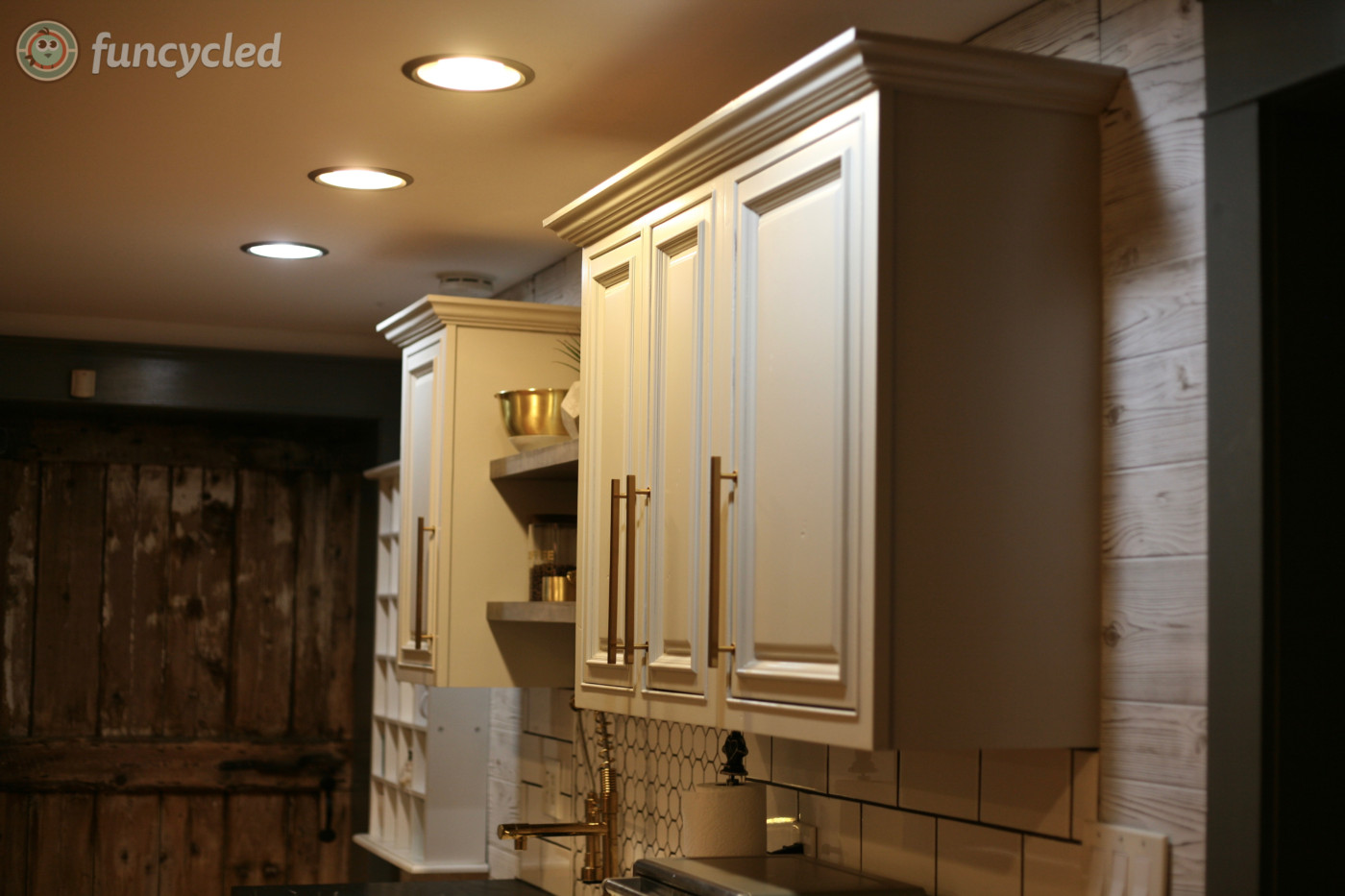 What a transformation, right? If you'd like us to create this transformation for your kitchen, use our Contact Us form or check out other kitchen projects on our For Sale page. We'll need to see a picture of your kitchen, a list of how many doors and drawers there are, and were you are located to email you an estimate. This change ups the value of your home and gives you a whole new look at a fraction of the cost of new kitchen cabinets!
Also, check out our store for new furniture available this week:
There is a box at the top right of this page to enter your email address to receive notifications by email when I post something new on this blog. Please sign up today!
Happy FunCycling Friends,
Sarah ;)
If you like what you see, please like FunCycled's Facebook page to keep up to date on the newest finds, vote on colors and give your input on our creativity. Last but not least, let us customize a furniture piece for you. We create custom furniture and will deliver for customers in upstate NY and also ship throughout the US. Send us a note with what you would like using our contact page. Or buy something that we've already designed from our furniture for sale page.