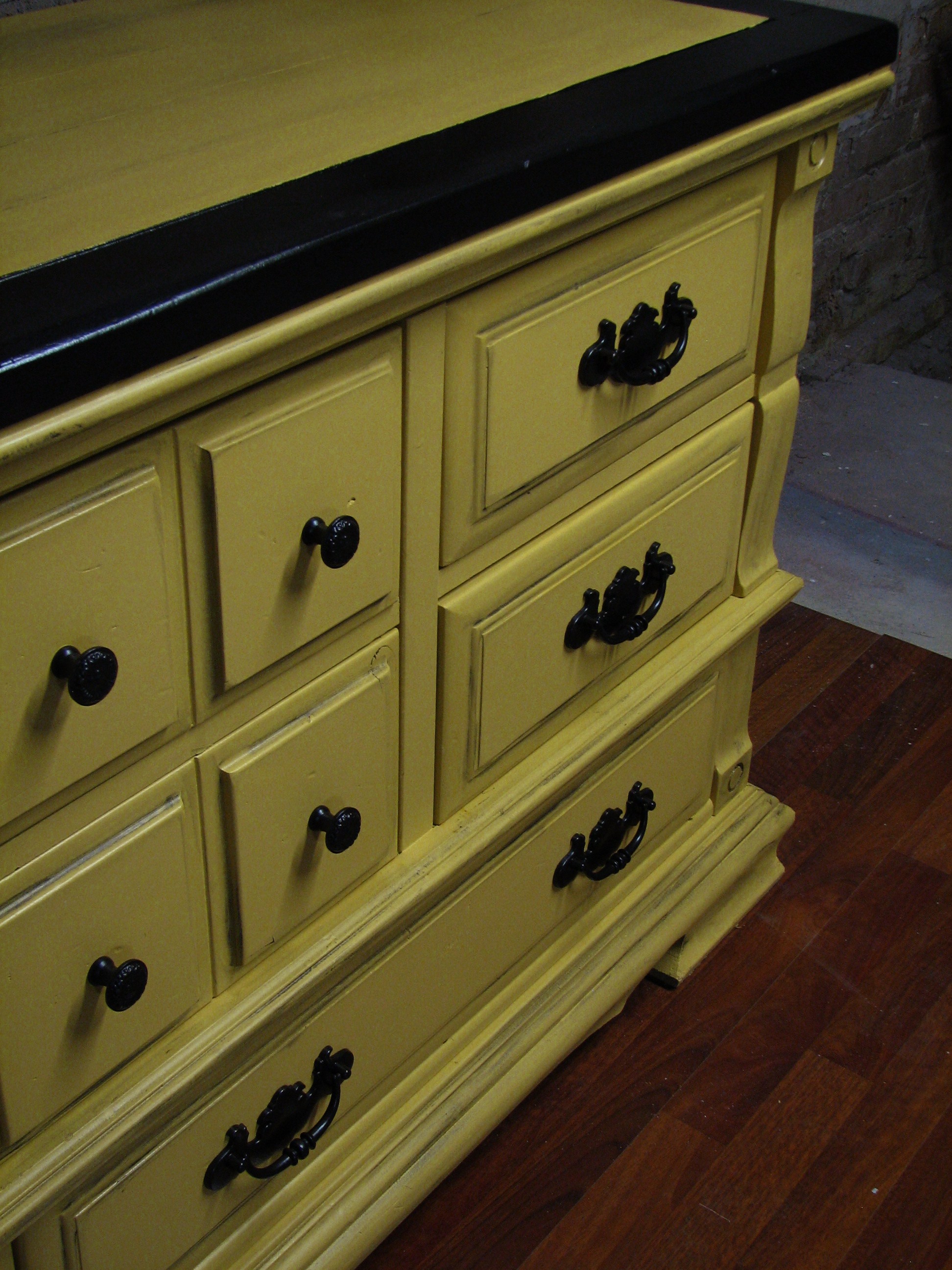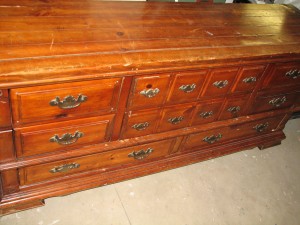 Here's the before picture of this monster! It was in pretty rough shape, sitting at the end of the road, waiting to be junked. It was right down the road from our house and John and I were on the way to pick up a different dresser on craigslist. We (of course) had to stop and get this one first. One problem… it was so big we couldn't fit it in the van with the kids. We left them on the side of the road in their car seats and brought it home quickly. Just kidding! I crack myself up. For true, we had to drive home with the back of the van open and it dangling out about a foot. Funny site, tis true! :)
After a lot of tender care, we filled all the holes, fixed the drawers, cleaned out the pair of men's whitey tidies in one of the drawers, and got our painting on. I've been wanting to do something yellow for a while so here's my chance!
For step by step painting directions, see this post: How To Paint Furniture
Here's some of the along the way shots.
Filled the middle drawers with wood filler because I thought that the original handles were too much!

Used a wood plainer to smooth out the warped top.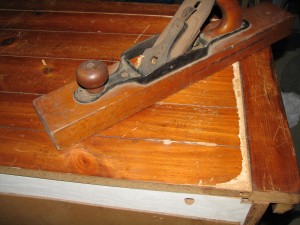 Filled in all of the damaged area with wood filler. Sanded it down.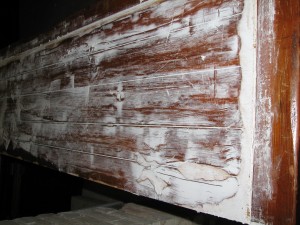 First coat of yellow.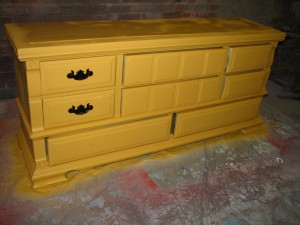 Painted the old larger nobs with a glossy black, added new smaller knobs that I bought from Hobby Lobby.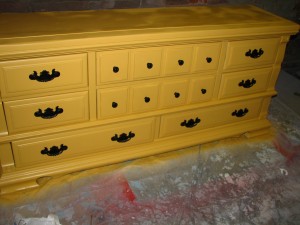 Taped it off and added a black strip across the top.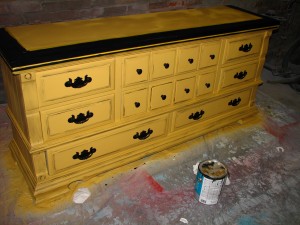 Glazed the edged with Martha Stewart's chocolate glaze. Coated it with Polycrilic.
All done!