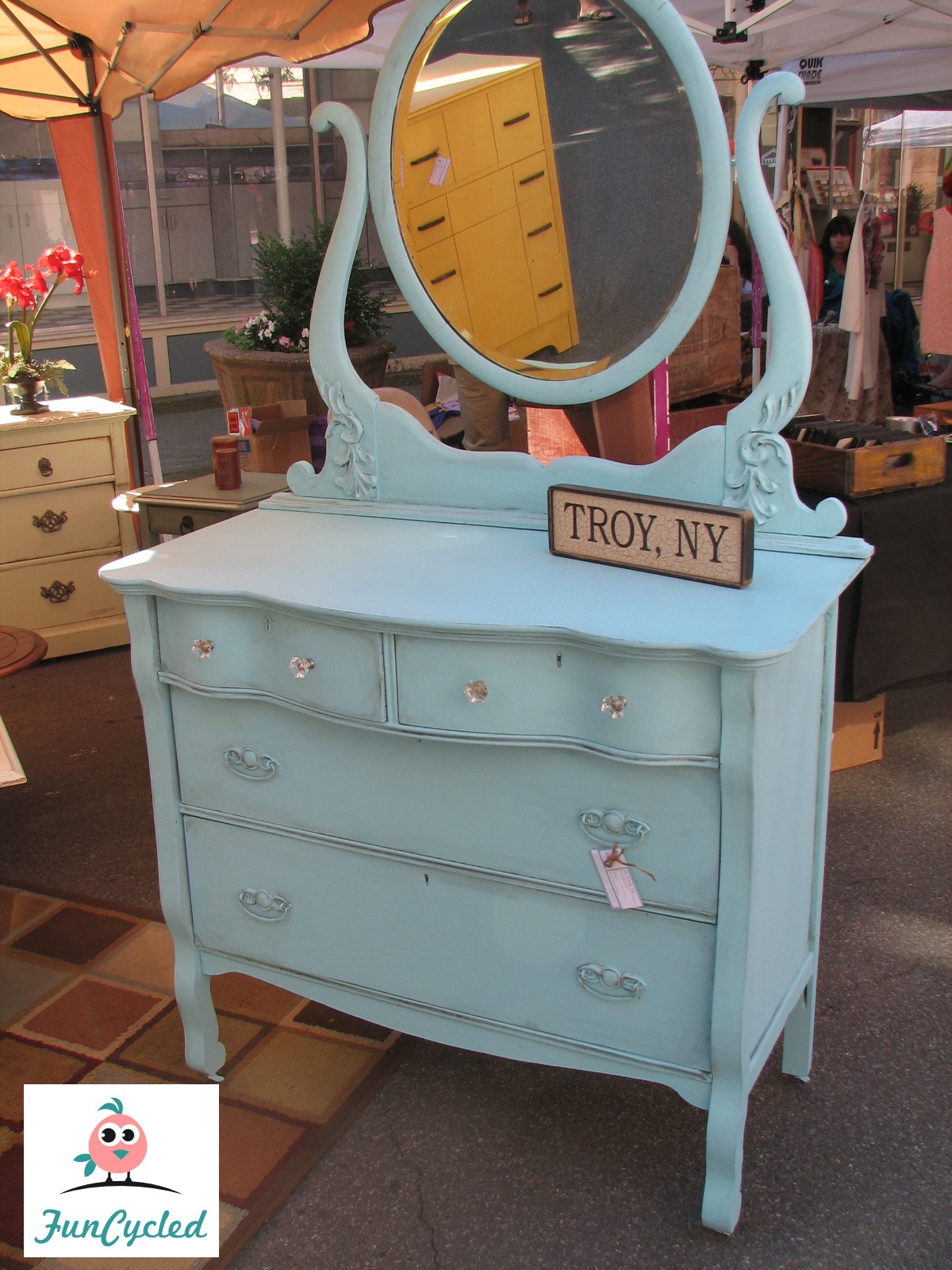 This week's Tuesday's Treasure started in shambles – read through and you'll see what this beauty was to begin with.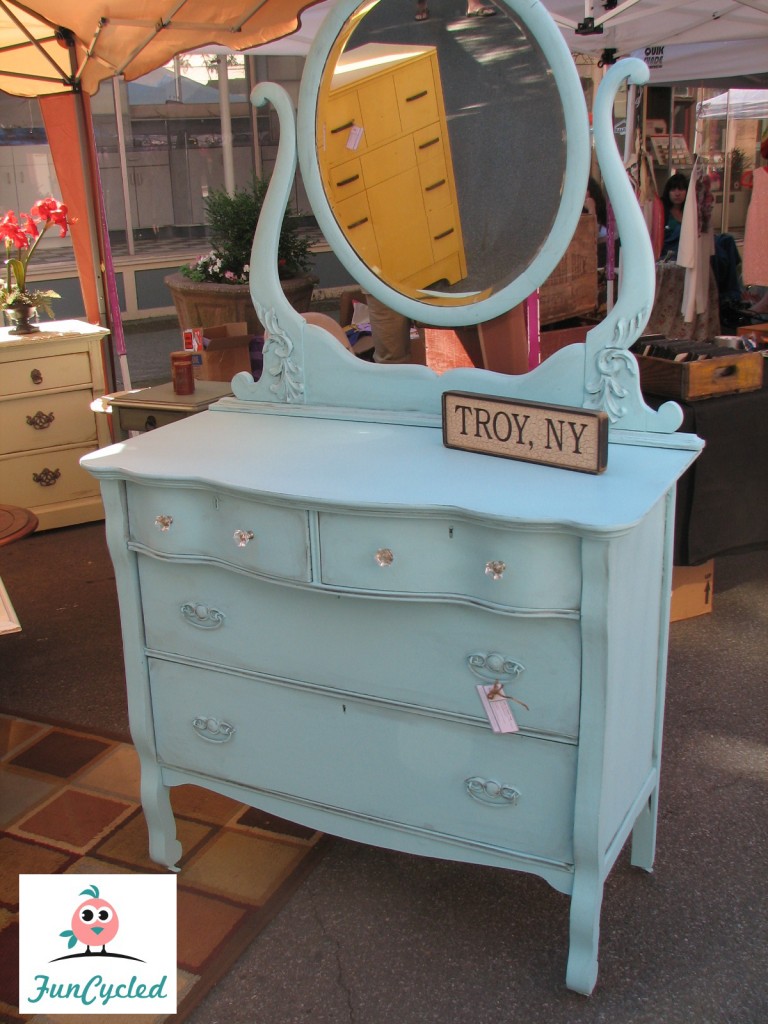 Here's what she looked like before. I really couldn't even do a before picture of the mirror because it was broken into about 20 different pieces. Anyway, here is the bottom part.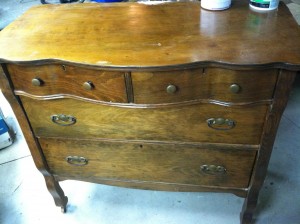 You can't see it well in this picture, but there was quite a bit of damage to the top of this dresser. We had to repair it using Bondo and lots of clamps. We then primed and painted it. You can see how we paint furniture on our page How to Paint Furniture.
John very carefully put the mirror together piece by piece and added a new back to make it nice and sturdy!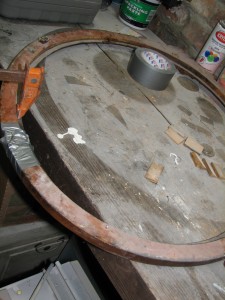 I had quite the amazing handy man help me with painting the mirror. Cute as a button, wouldn't you agree?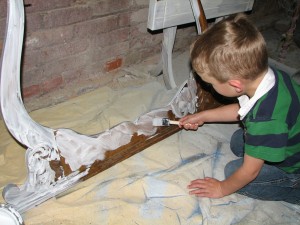 Here it is after the first priming.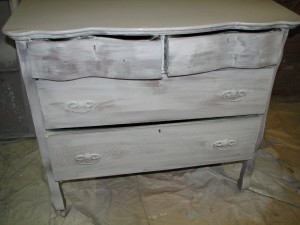 After the first coat of paint. I know it looks more green then blue… I blame it entirely to horrible lighting. It didn't look that green in person. :)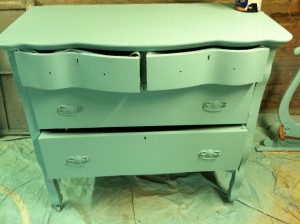 Then it was time to slightly glaze it. Here's a close up of the bottom.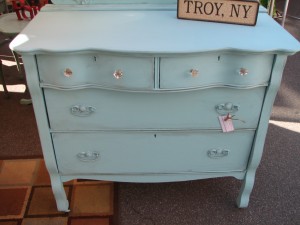 I liked the look of the bottom handles and wanted them to blend with the rest of the piece so that the crystal knobs on the top would really pop.  One more time, the finished product!!!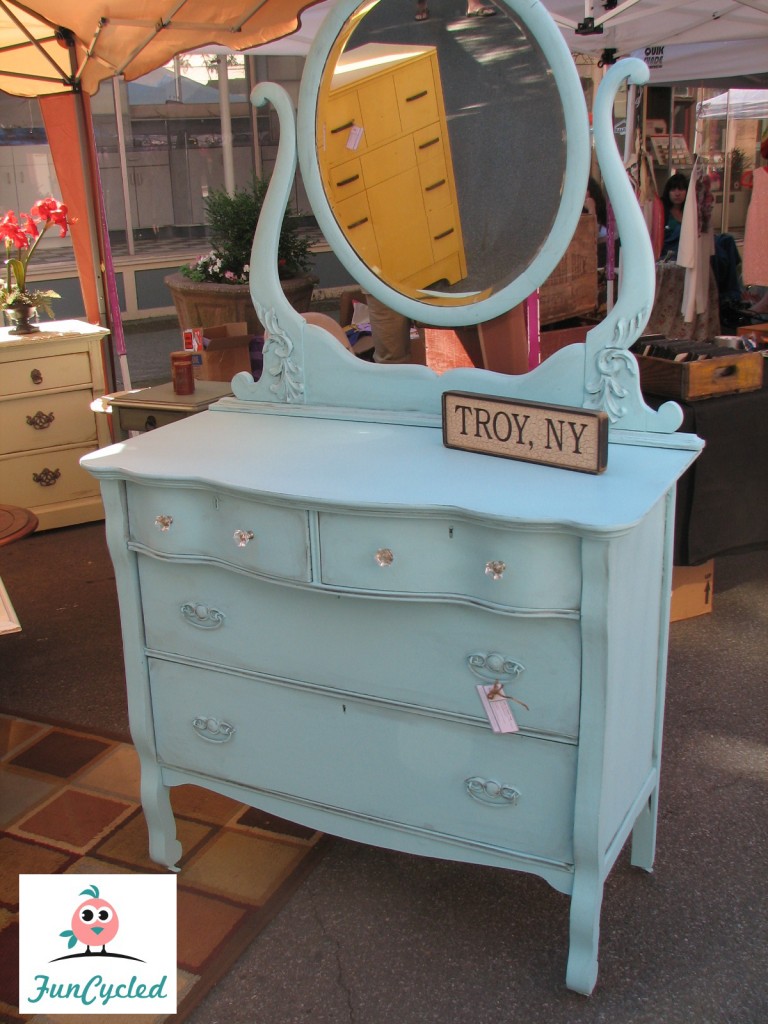 Happy Redesigns,
Sarah
PS- If you like what we're doing, please like us on Facebook at: www.facebook.com/funcycled or share this on Pinterest! Also, you can now get each of our new projects emailed to you when you enter your email address in the box at the top right side of this page.