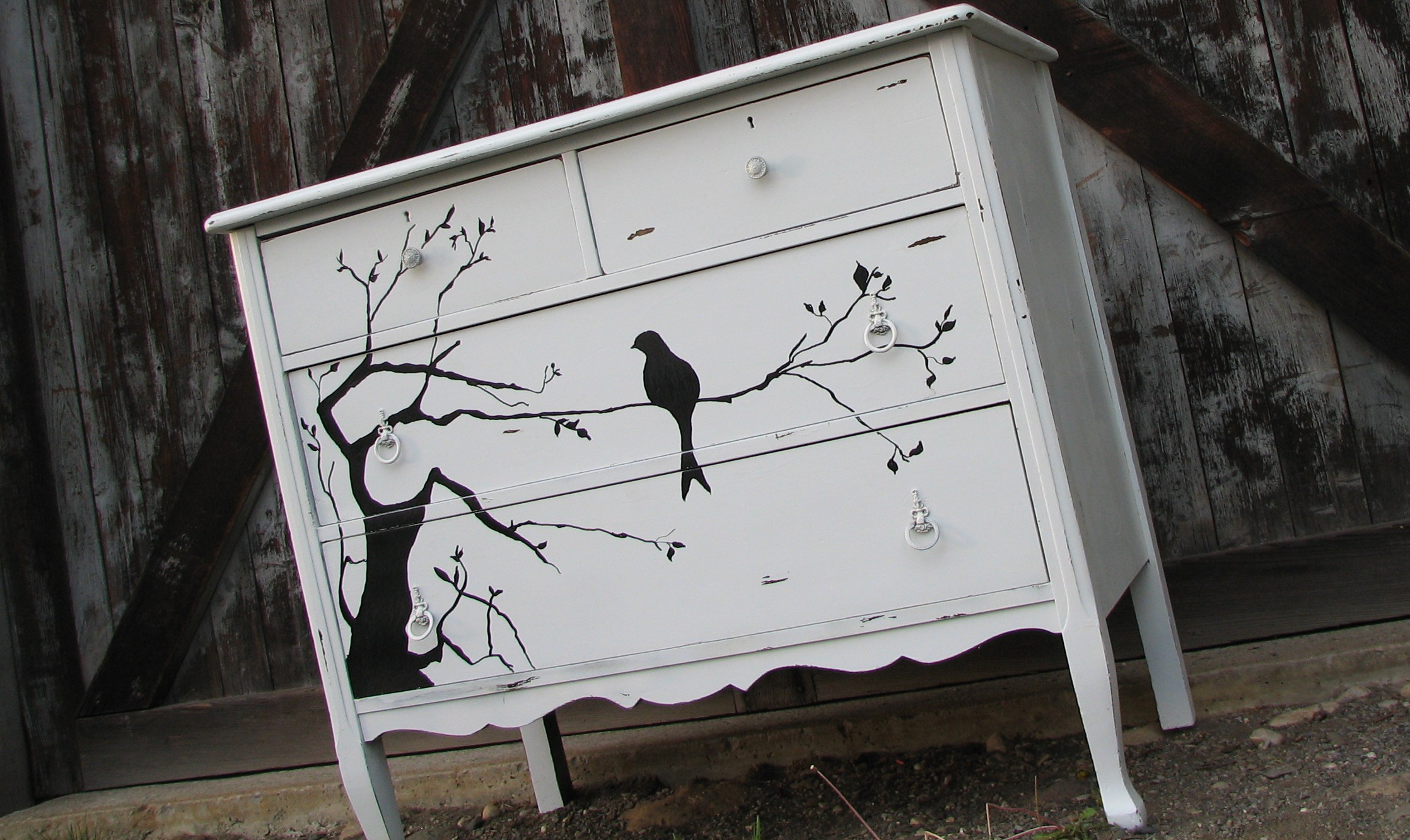 Note: I originally saw this design on Pinterest and something like it at a local restaurant near our house. The pin I saw did not direct me to the originator so I didn't know who to give credit to.  Thankfully, the original designer from Gypsy Barn reached out to me today, and I definitely want to give her credit.  You should check out her other stuff, it's impressive!
Hi Everyone! Sorry for taking a little longer than I like to show you all the fun designs we've come up with. This one has to be one of my favorites, I know, I know, I say that alot!!
Here she is to begin with, a beautiful antique, but I wanted to do this design so badly so I went for it!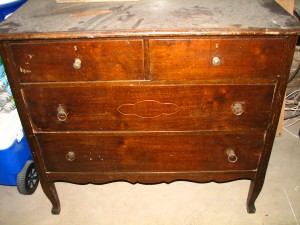 For the how to on painting see our post How to Paint Furniture.
We used a basic satin white Glidden paint and I've got to say that it sprayed well from our air sprayer when diluted.
Here she was after the primer and paint.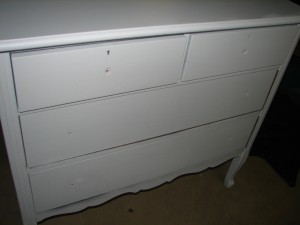 I just used a pencil and free handed a tree with a bird. The nice thing about a tree (in my opinion) is that it's hard to do wrong. I had read about painting pens online and wanted to try it for this piece. I ran to Hobby Lobby.. with my 40% off coupon of course. :)  I used the largest tip I could find and it uses Acrylic paint.
I traced over where I had drawn it in pencil and had to do two coats to make sure it came out dark enough. It used one pen do the whole dresser.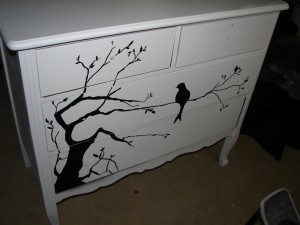 I almost left it just like this, but I took a vote and everyone said I should distress it. Time to get my distressing on using 60 grit sand paper. After it was beat up, I sealed it with Polyacrilic.
Here she is all done and beautiful.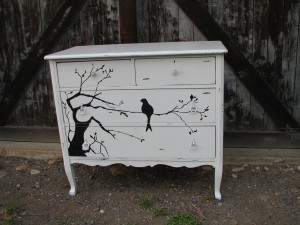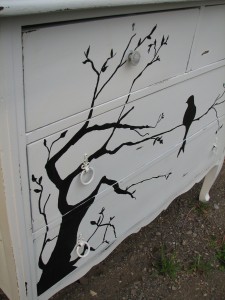 Our little guys picture of it! ;)