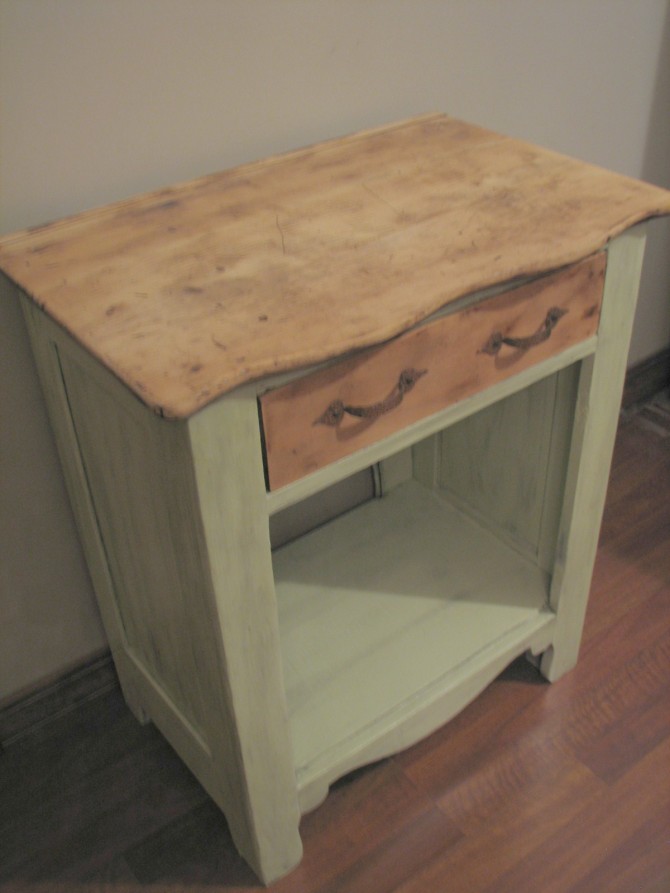 This night stand was in rough shape when it was given to us. The nice part about getting a furniture piece for free is that I don't feel so nervous about messing it up! This is my first attempt at sanding a piece and glazing it without John's help! :) Here's the before (I forgot to take a before picture so all I have to offer is the picture they texted (is that a word?) me of it to see if we wanted it.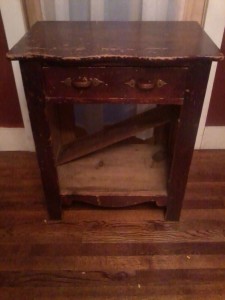 I wanted to try sanding the top and the front of the drawer to see how they came out because they were very distressed and I liked that.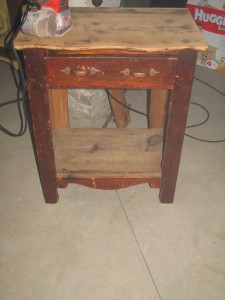 I really liked how it came out so I went ahead a painted the rest using our air sprayer. First, I had to cover the top so I grabbed what I had handy… an Aldi bag. That's right, sometimes I forget to bring my big IKEA bags and have to spend money on a bag… tisk, tisk.  Anyway, it did the trick and I used painters tape to seal it around the top so the top didn't get any paint on it.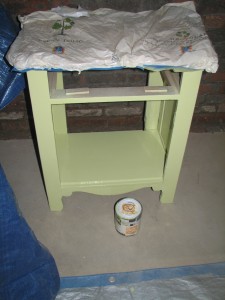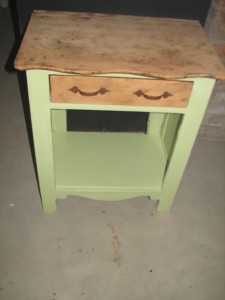 Pretty already, I know! Ok, so on to the hard part. My first attempt at glazing. I went and bought Martha Stewart's coffee glaze at Home Depot. I read about it on other sites and loved the look in the end. So, based on everything I read about glazing… less is more! I started with a little bit on the bush, then dabbed it in a cloth to make it even less. Here's what it looked like when I first brushed it on.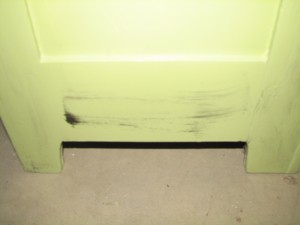 Then, I took a cloth and rubbed it out until it was a look that I liked.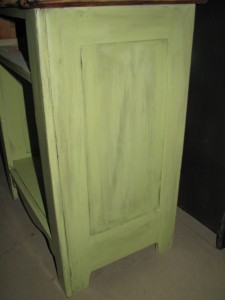 LOVE it! Now I need to keep myself from wanting to glaze everything. It's a sickness… I'm sure of it!
Here's a couple pictures of the finished product.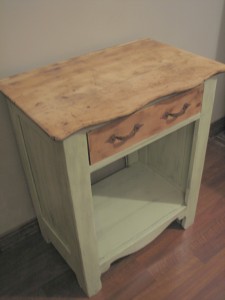 I had to also display a couple cool antiques that were given to me this weekend from my Aunt Alice.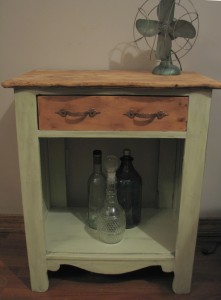 -Sarah