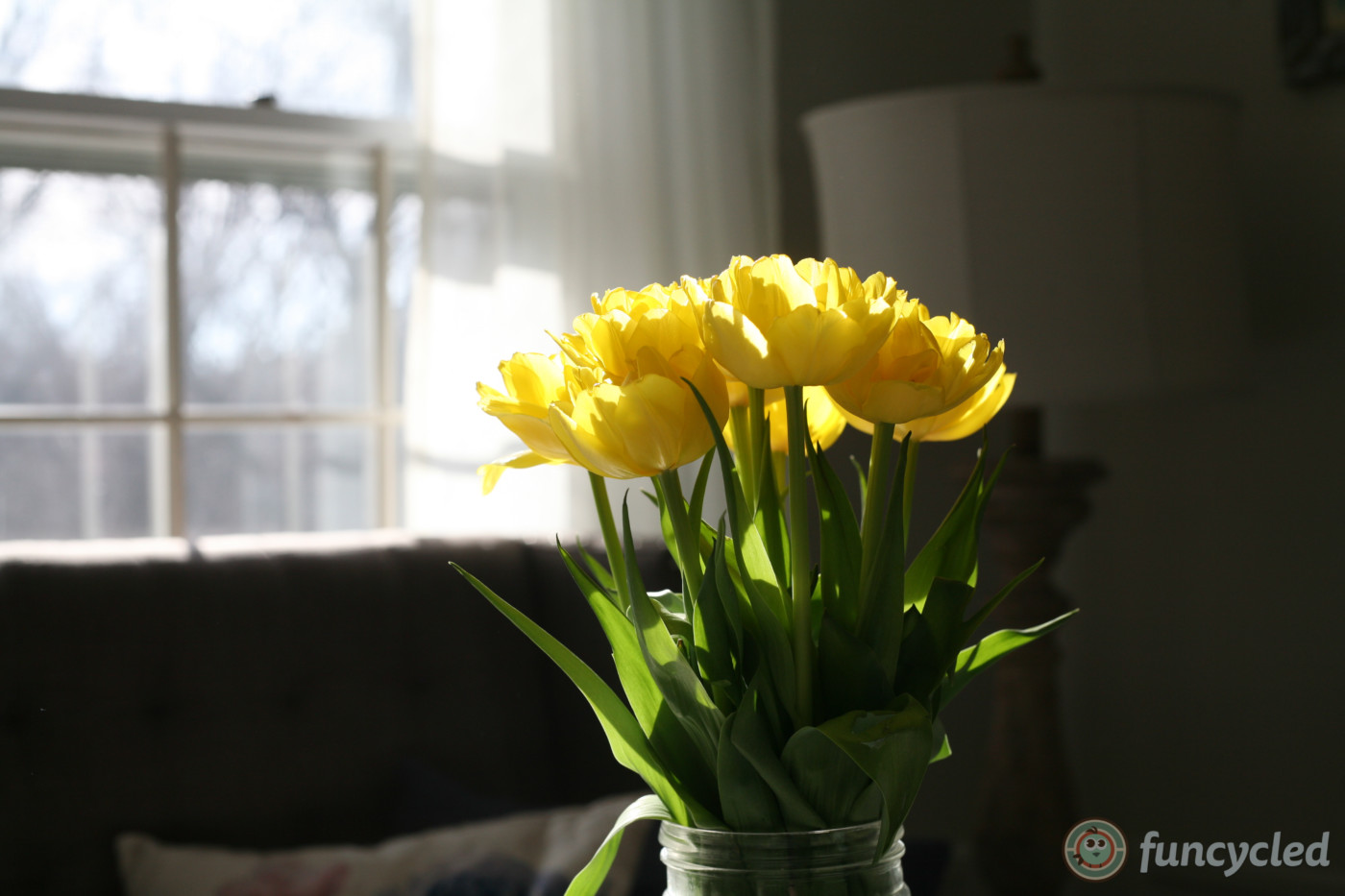 Hi Friends!
Thanks for stopping by! I hope you had a great week and were able to enjoy spring break with your littles – if you have kids in school. :) We were still fighting off a nasty cold (probably flu) here at our house. I finally feel like myself today and I'm so excited to get caught back up on work and life. It's been a long two weeks of sickness at the Trop's!
If you stopped by last week, you saw Noreen's Dining Room Makeover and today we're moving on to her sitting room. Here it is before: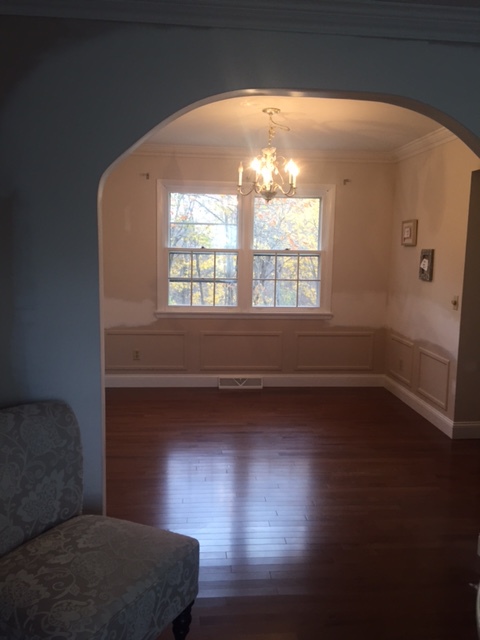 This little sitting room was tricky because of the size. Trying to figure out how to make it a usable space while trying to reuse Noreen's furniture made it a design that had to be tweaked a couple different times. We started with benches against the wall and two chairs on the left with a round rug. It didn't work at all so I asked Noreen if she would let me start from scratch without using any of her furniture. She so graciously let me go for it and here's what the original design board looked like!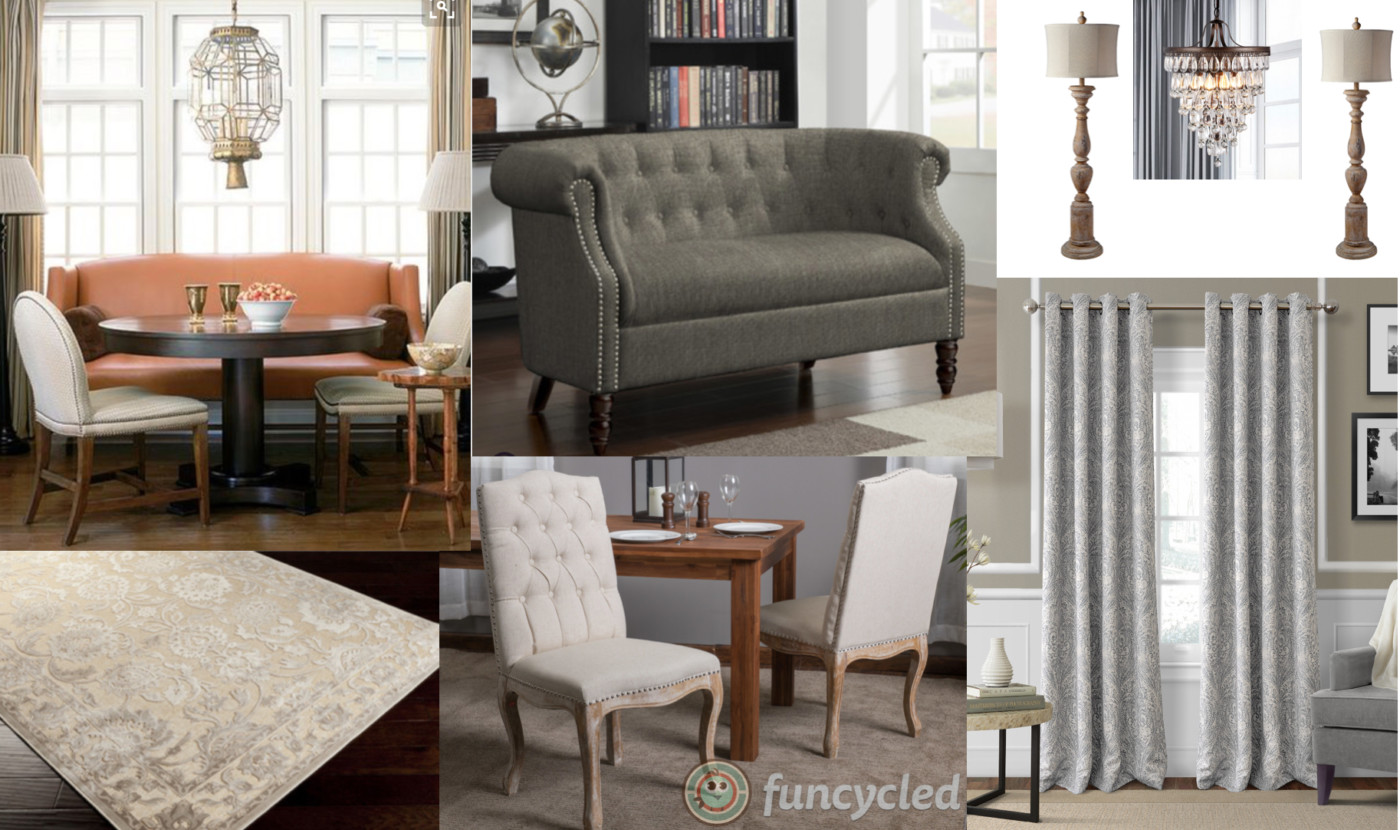 I loved the idea of a comfy love seat and centering it to the window. Unfortunately, I'm not giving away all of the info about the chosen design elements simply because it takes a lot of time and research to come up with wall colors and find products, that's why you should hire me to help you. :) I did want to give you some visuals for those who want to do the research yourselves.
I was able to find a less expensive love seat that I liked even more than the original design plan at our local Home Goods. Noreen also wanted to reuse a table she already owned which is a little smaller than I would have picked, but in person it didn't seem out of scale with the room's size.  Decorating while watching your bottom line, isn't about being cheap, it's about considering options and making informed decisions. You don't have to replace everything to make a space feel new again.
Ready for the after?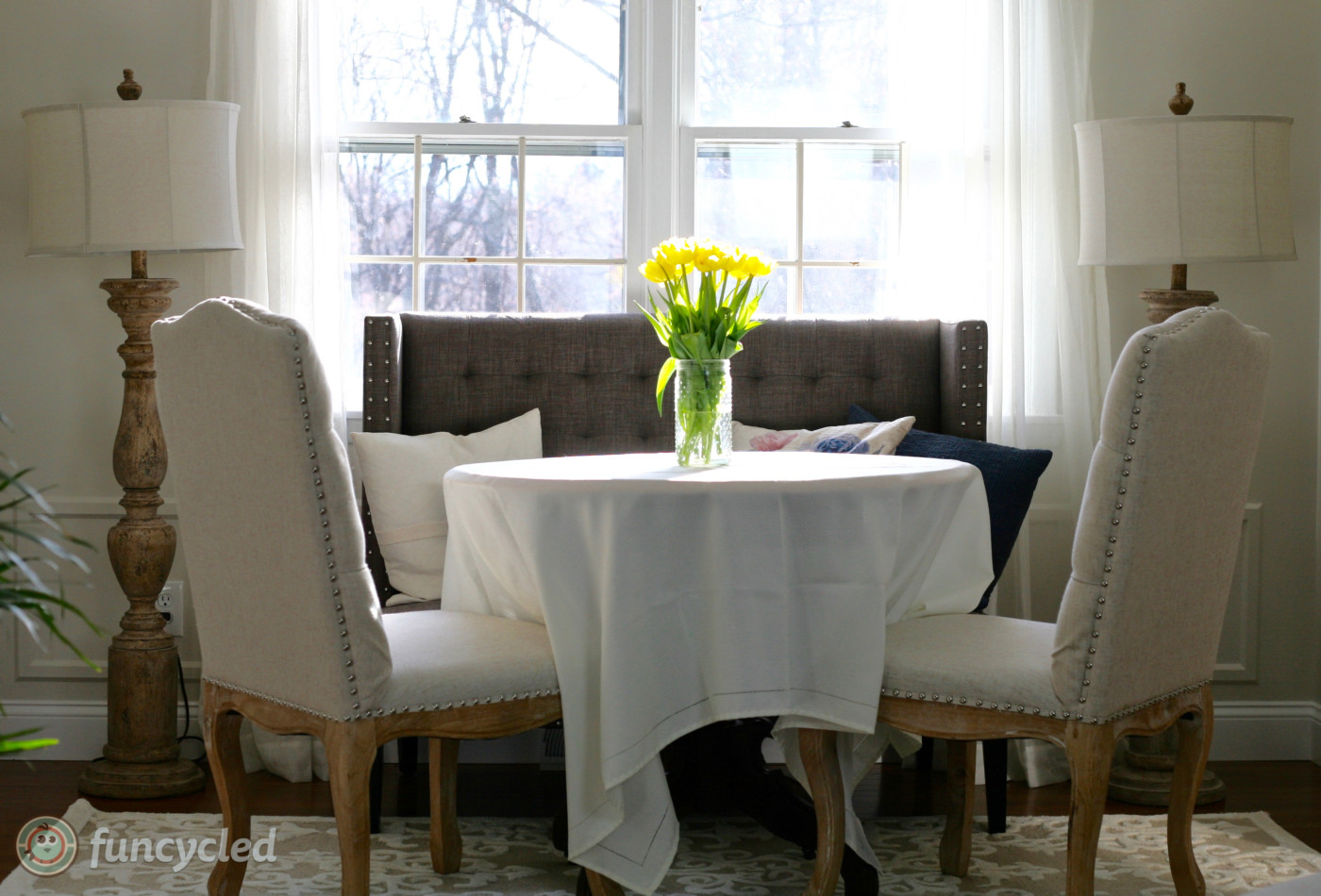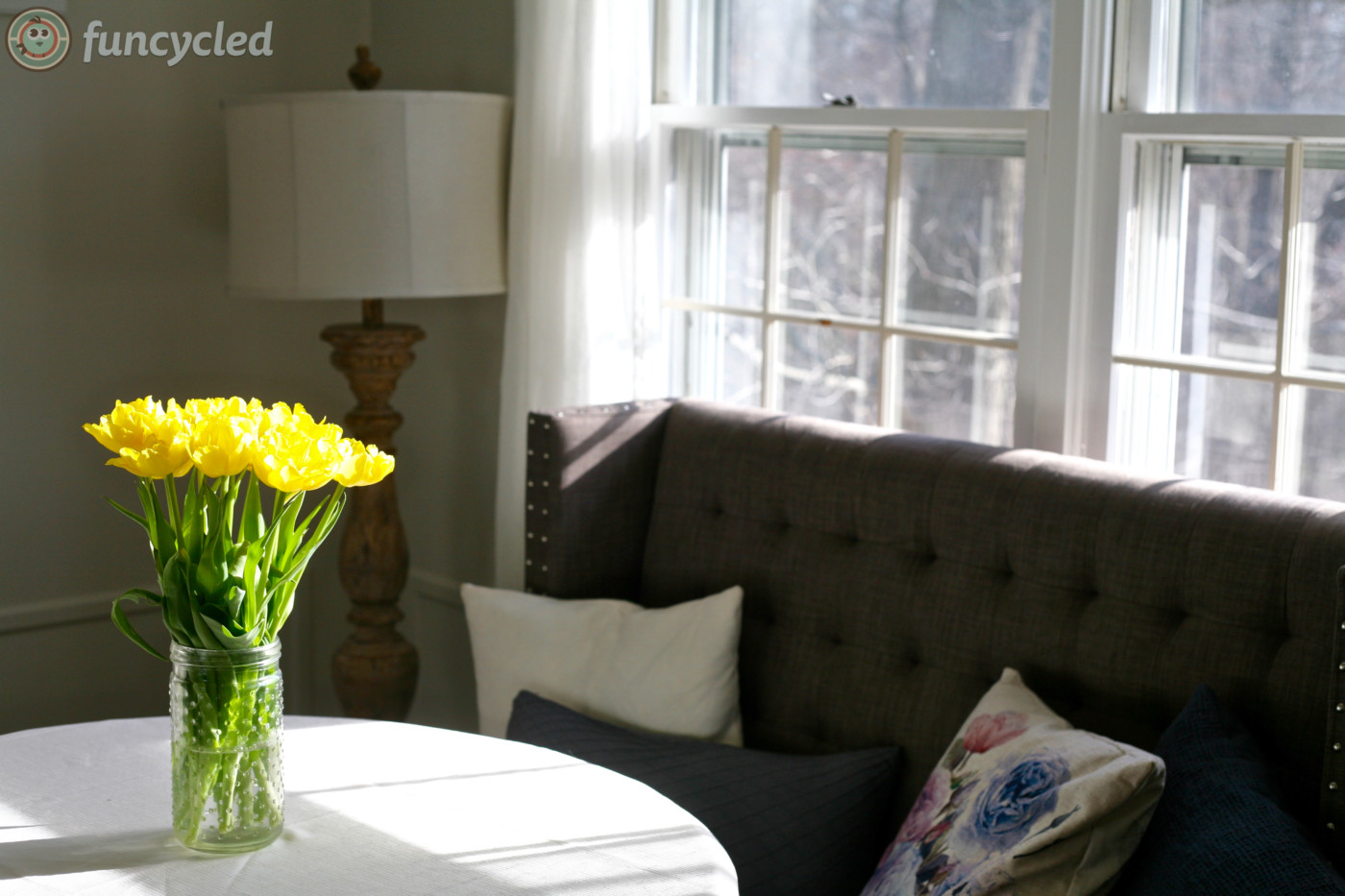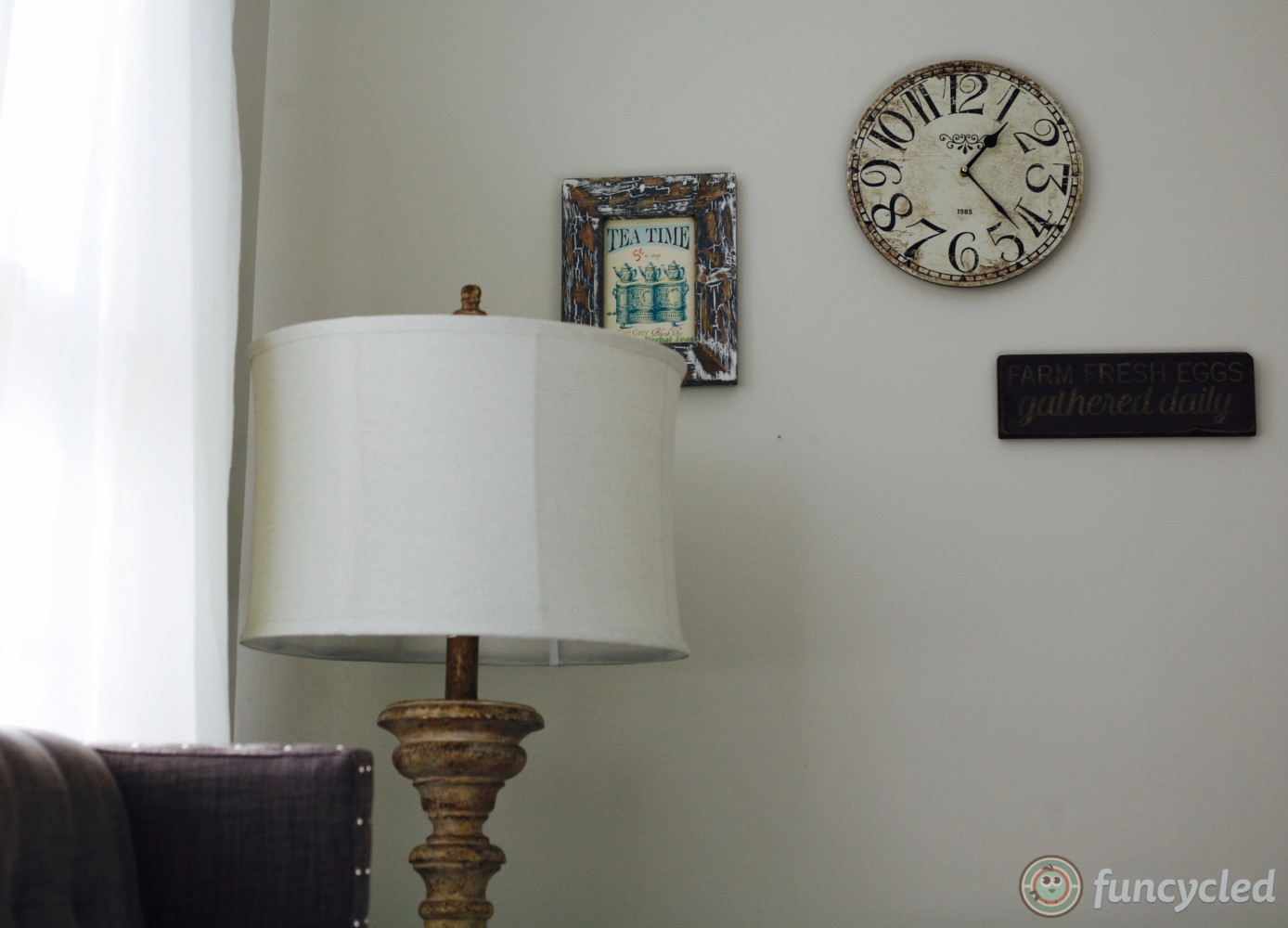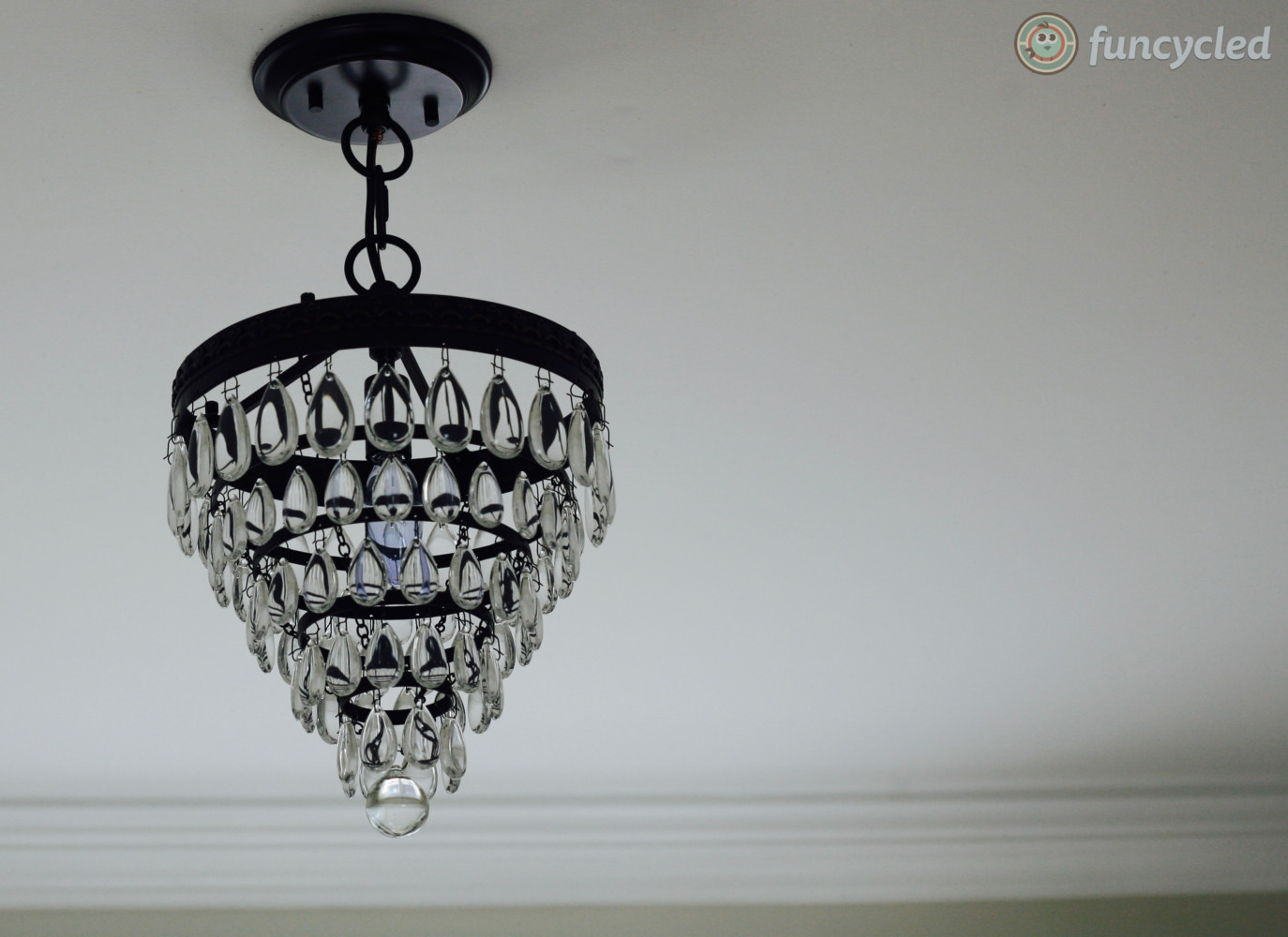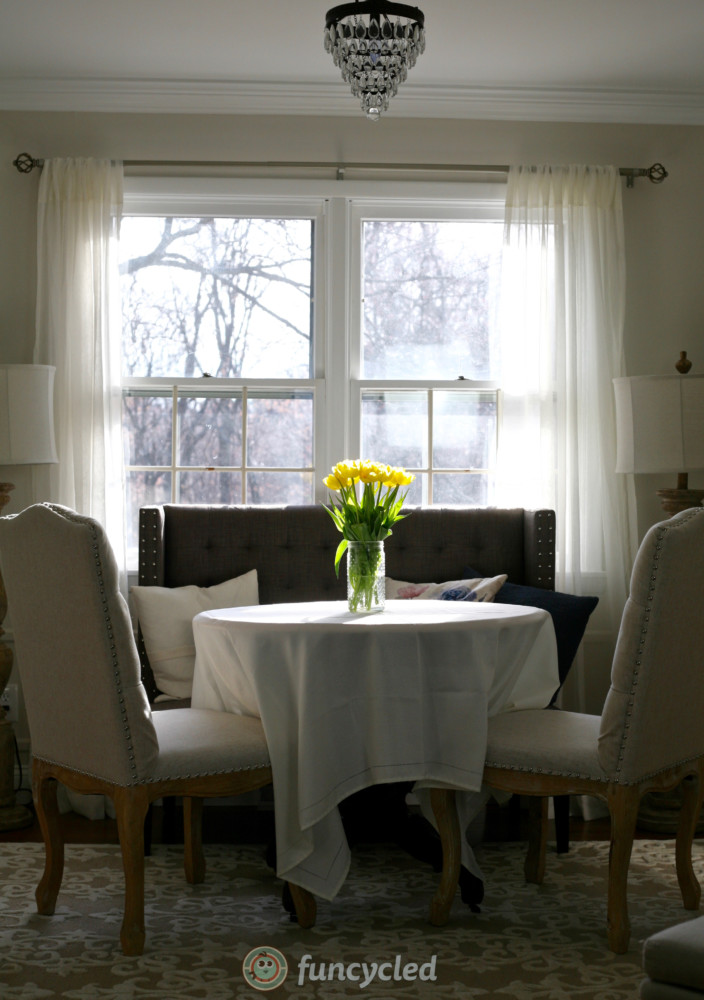 If you love today's makeover, reach out to us using our Contact Us form to ask us to help you reinvent your space! You can also check out new furniture for sale on our website here! If you'd like to purchase it, please use our Contact Us form or stop by our store at 272 River Street, Troy, NY. I've also added quite a few other new pieces to the store!
There is a box at the top right of this page to enter your email address to receive notifications by email when I post something new on this blog. Please sign up today!
Happy FunCycling Friends,
Sarah ;)
If you like what you see, please like FunCycled's Facebook page to keep up to date on the newest finds, vote on colors and give your input on our creativity. Last but not least, let us customize a furniture piece for you. We create custom furniture and will deliver for customers in upstate NY and also ship throughout the US. Send us a note with what you would like using our contact page. Or buy something that we've already designed from our furniture for sale page.