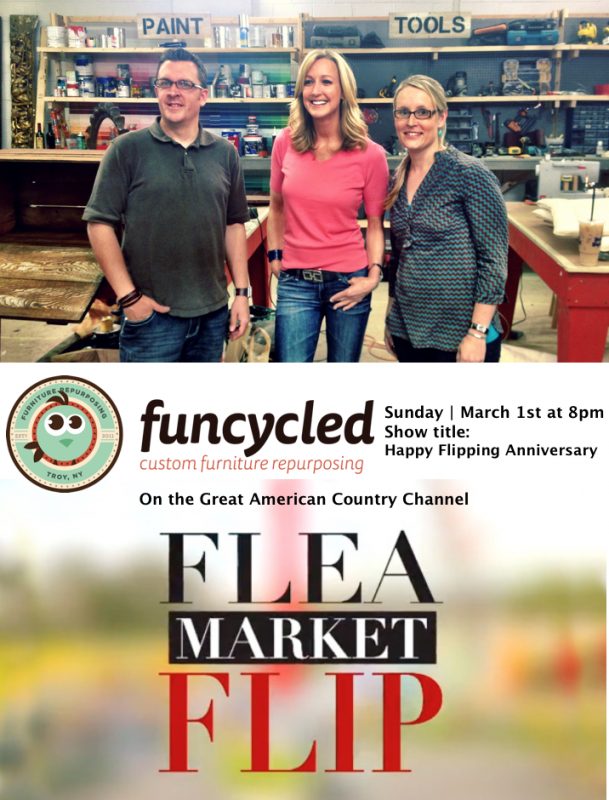 Hi Friends!
I've been flooding our social media feeds over the last few days, but also wanted to remind you that we will be on the competition show called Flea Market Flip on Sunday, March 1st at 8:00pm. If you have local cable in upstate NY it should be channel 295 or look up the Great American Country (GAC). You can see all the viewing times here.
We were also front page of the times union today!!!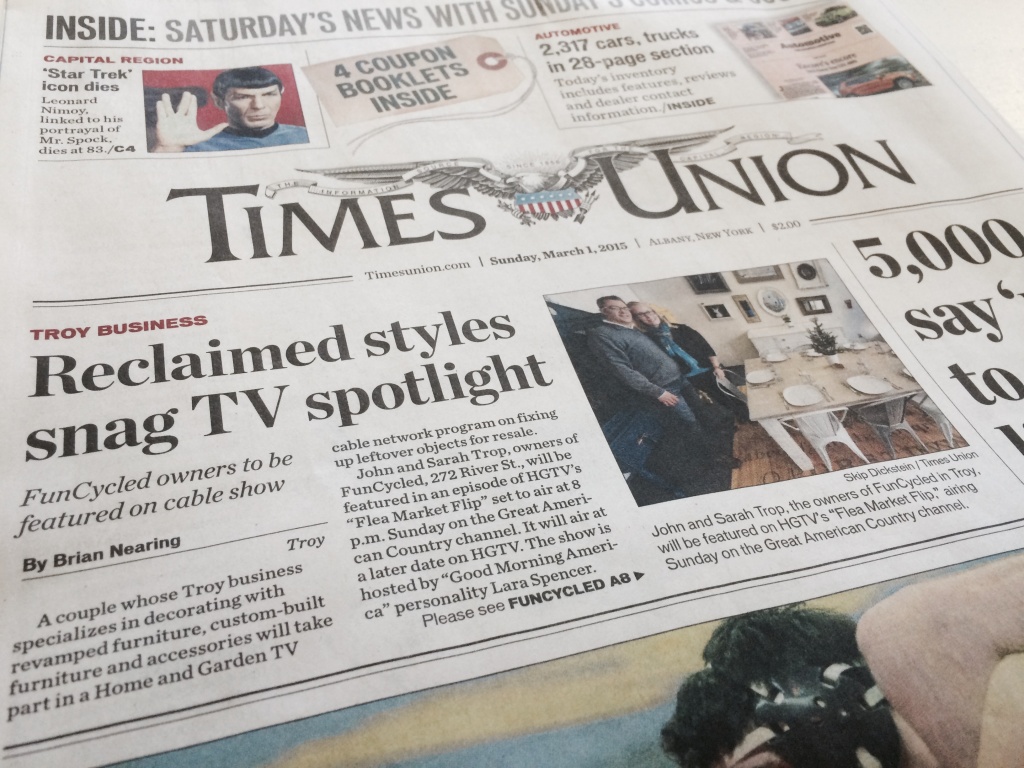 After the show airs on Sunday night, I can share more details about how it went and my pictures from the recording so stay tuned!!
We have furniture for sale on our Furniture For Sale Page or we can custom build dining room tables, coffee tables or buffets for you.
Don't see anything there you like? You can also check out our Upcoming Projects page. We can paint anything there however you would like or paint furniture that you already own.
Last but not least, you can fill out our Furniture Wish List and I'll try to find a furniture piece you're looking for.
If you are new to FunCycled, check out some of our projects at a quick glance and follow us on Pinterest.
Ahhhhh so excited!!! Happy funcycling friends!
Sarah ;)
If you like what you see, please like FunCycled's Facebook page to keep up to date on the newest finds, vote on colors and give your input on our creativity. There is a box at the top right of this page to enter your email address in to receive notifications by email when I post something new on this blog.
Please sign up today! Last but not least, let us customize a furniture piece for you. We create custom furniture and will deliver for customers in upstate NY and will also ship throughout the US. Send us a note with what you would like using our contact page. Or buy something that we've already designed from our furniture for sale page.