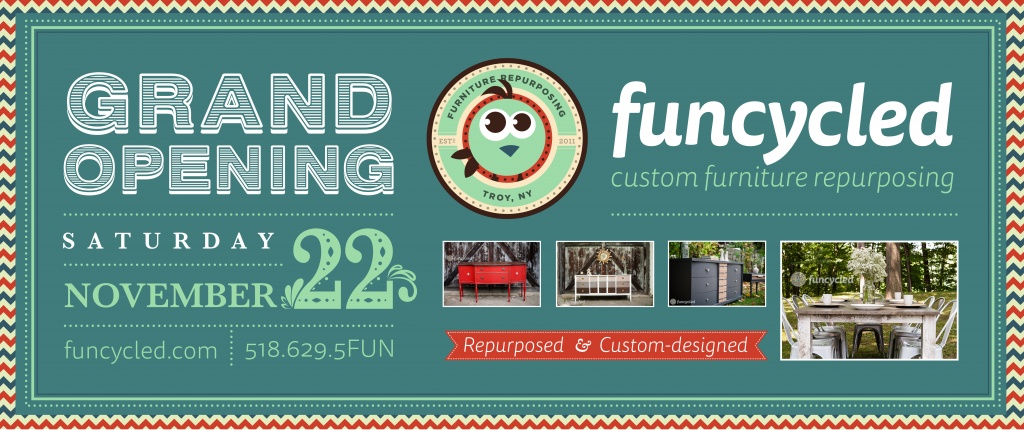 Hi Family, Friends and Local Customers!
We are here to announce (after months of keeping it a secret) that we will be opening a store front in downtown Troy next month!! Ahhh… I feel like words can't explain how excited I am about this change. Don't get me wrong, it's a big (makes me want to vomit), scary, exciting step. That being said, the thought of having a space to display everything for you to come see all of the furniture in person, a place to be part of the local downtown community, is more than a dream come true. We have lived in Troy for the past 9 years and our heart and soul is in downtown. We love so much about it. Why, do we love it so much??
It's fresh and new. The talent is crazy. From Botanic Studio, to Anchor No. 5, the shopping is unique and I'm a girl who craves shopping in places where I find one of a kind, locally made items. So, the stores allure me.
The food. Oh man the food. We have some of the best places to eat in town. No lies. I'm partial maybe but maybe not. Remember John went to school to be a chef so we're pretty selective and sometimes it's hard to even pick because there are so many good options.
Breakfast favorites so far –> Illium Cafe, Whistling Kettle 
Lunch favorites so far –> The Flying Chicken, The Placid Baker, Psychedelicatessen (the are right across the street from our new shop and bagels are my weakness… this could be a problem)
Dinner favorites so far –> Brown's Brewing, River Street Cafe, Dinosaur Barbecue
Now there are so many more that we haven't even tried yet, but we lalalove those. Not to mention one of my favorite places to go out late with my girlfriends. Lucas Confections.
So why the decision to get a store front you may ask? We've been thinking about it for a while actually. We haven't been actively pursuing it, but one day when I was at the Troy River Festival, I saw that Playing on the Furniture (a different furniture repurposing store) was closing in the one store front that I would want on the street that I would like, in my very own town. I emailed Kary-Lynn and she called  me to explain everything about the space, the sales, and offered to tell customers who reach out to her about us because they are moving to Texas for a job offer her husband couldn't refuse.
We polled our facebook fans to get their opinions on a store front and received lots of mixed reviews. That being said, we decided to prayerfully watch to see what doors God opened and keep walking through them.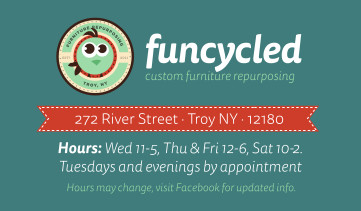 The pluses of a store front? We can have our pieces on display with regular store hours for you all to stop by freely. Sometimes people want to see before they buy and this way our customers can touch and feel without the pressures of being at my house. I have a space to create and show the interior design styles I enjoy. We will also have one of our custom dining room tables on display to let you take a look and custom order.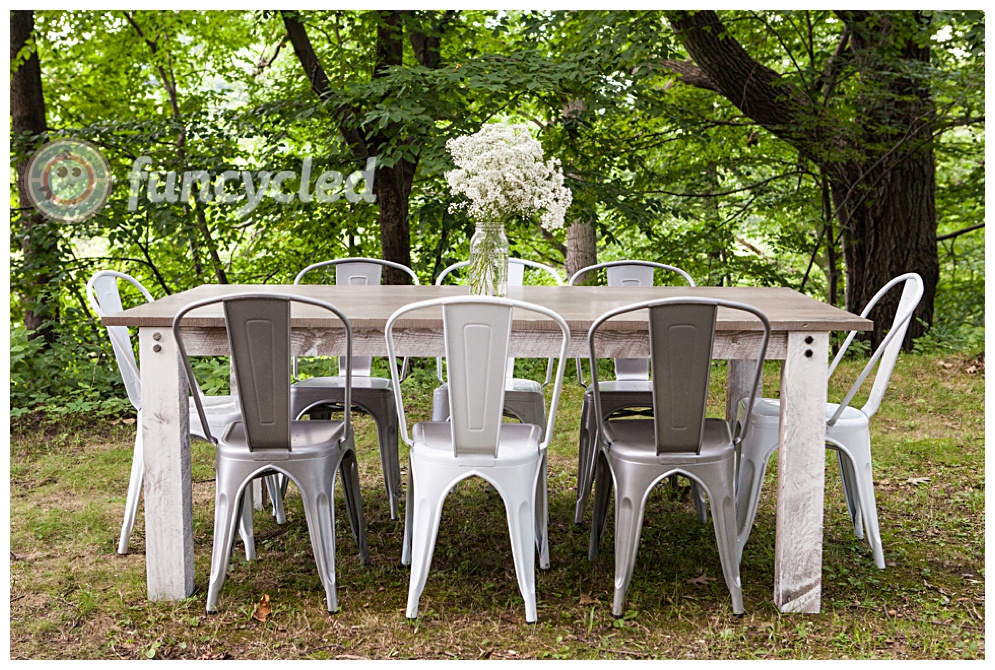 Not to mention amazing upcycled home decor!
We say all that to explain the why, but now I want to invite you officially to our Grand Opening on Saturday, November 22nd from 10am-5pm. Would you do me a favor?? Please oh please come see us that day! Please oh pretty please invite your friends to join you. If you follow our Facebook page, I will have more info about all the exciting news for that day and maaaaybe even a sneak preview event for our facebook fans. ;) 
It's been an exciting ride, almost 3 years later and we are humbled by this next step. If you know us well, you know it's a step of faith. You'll know that we love what we do and feel like we should pinch ourselves to make sure that this is really our life. It's busy and long days and heavy furniture, but honestly, we don't care because we are living what we love and loving who we're with.
I can't end this post without a heart felt thank you. Thank you to all of our very kind, caring, loyal customer. Customers who support entrepreneurs with a love for design, customers who care about upcycling and recycling, and customers who treat me like a person, not a retailer. So many of you have become friends and knowing you is one of the things I love so much about this adventure called FunCycled.
Thanks friends!
Sarah
If you like what you see, please like FunCycled's  Facebook page to keep up to date on the newest finds, vote on colors and give your input on our creativity. There is a box at the top right of this page to enter your email address in to receive notifications by email when I post something new on this blog.
Please sign up today! Last but not least, let us customize a furniture piece for you. We create custom furniture and will deliver for customers in upstate NY and will also ship throughout the US. Send us a note with what you would like using our contact page. Or buy something that we've already designed from our furniture for sale page.