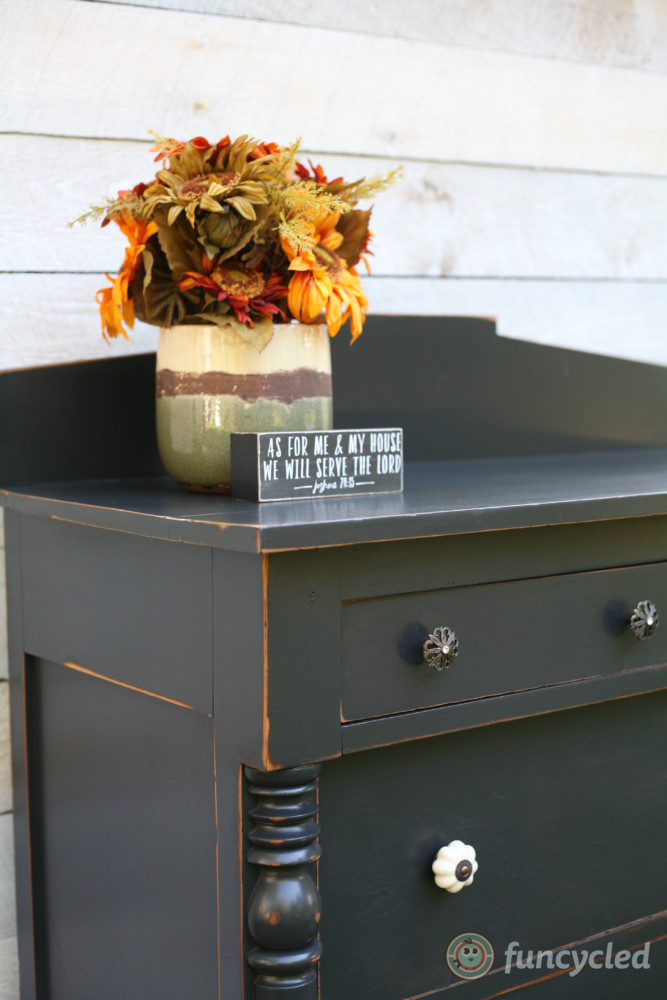 Hi Friends:
Remember a couple of weeks ago when I posted about going to help my friend Marcie who's in Atlanta taking care of her 3 year old son Asher after his liver transplant? Well, I didn't actually go that week! I was proud of myself for getting that post written before I left for the trip – but that plan backfired when I ran out of time to edit it after my change of plans. I ended up needing to reschedule the trip for a couple of weeks because Asher was still in the PICU and visiting during that time would have been tricky. Last week I was finally able to go and man oh man is he doing well! Thank you so much for praying for him!
Marcie doesn't love having her pic taken but here's a selfie I asked her to take in the drive through of Starbucks! lol!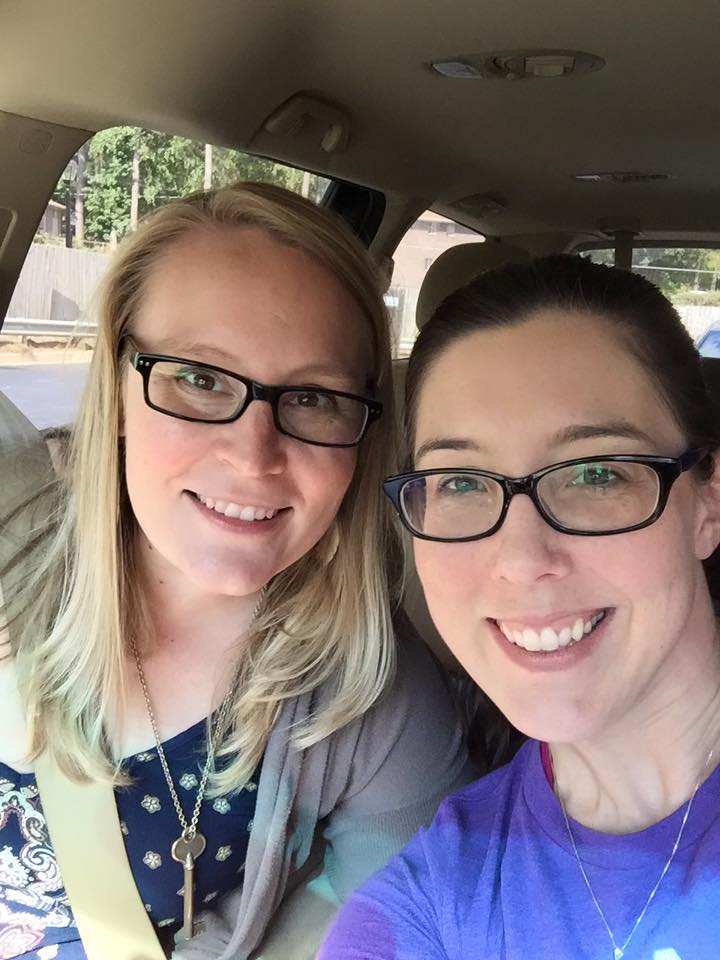 We took one day and went to Decatur to walk and window shop. It was fun to get out and spend the day with Marcie, Asher and Piper. Here's a thumbs up for the healing little guy!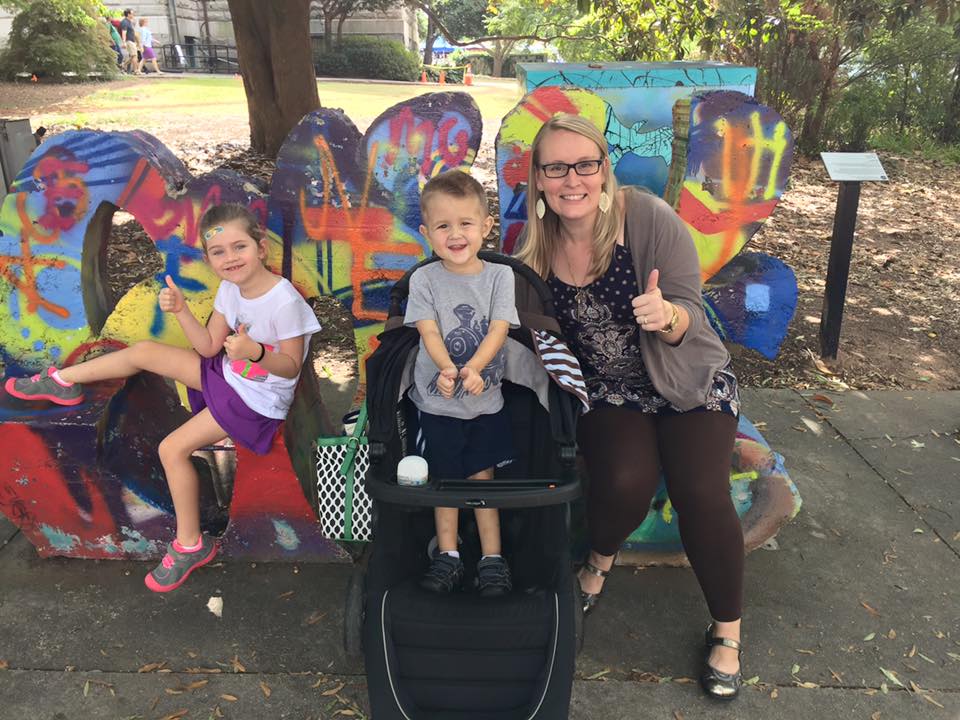 For this weeks furniture makeover, I wanted to show you this beautiful empire dresser. I believe it's from the late 1800's. The dovetailing on the drawer sides is unique and of very high quality. It's really a good-looking piece of furniture.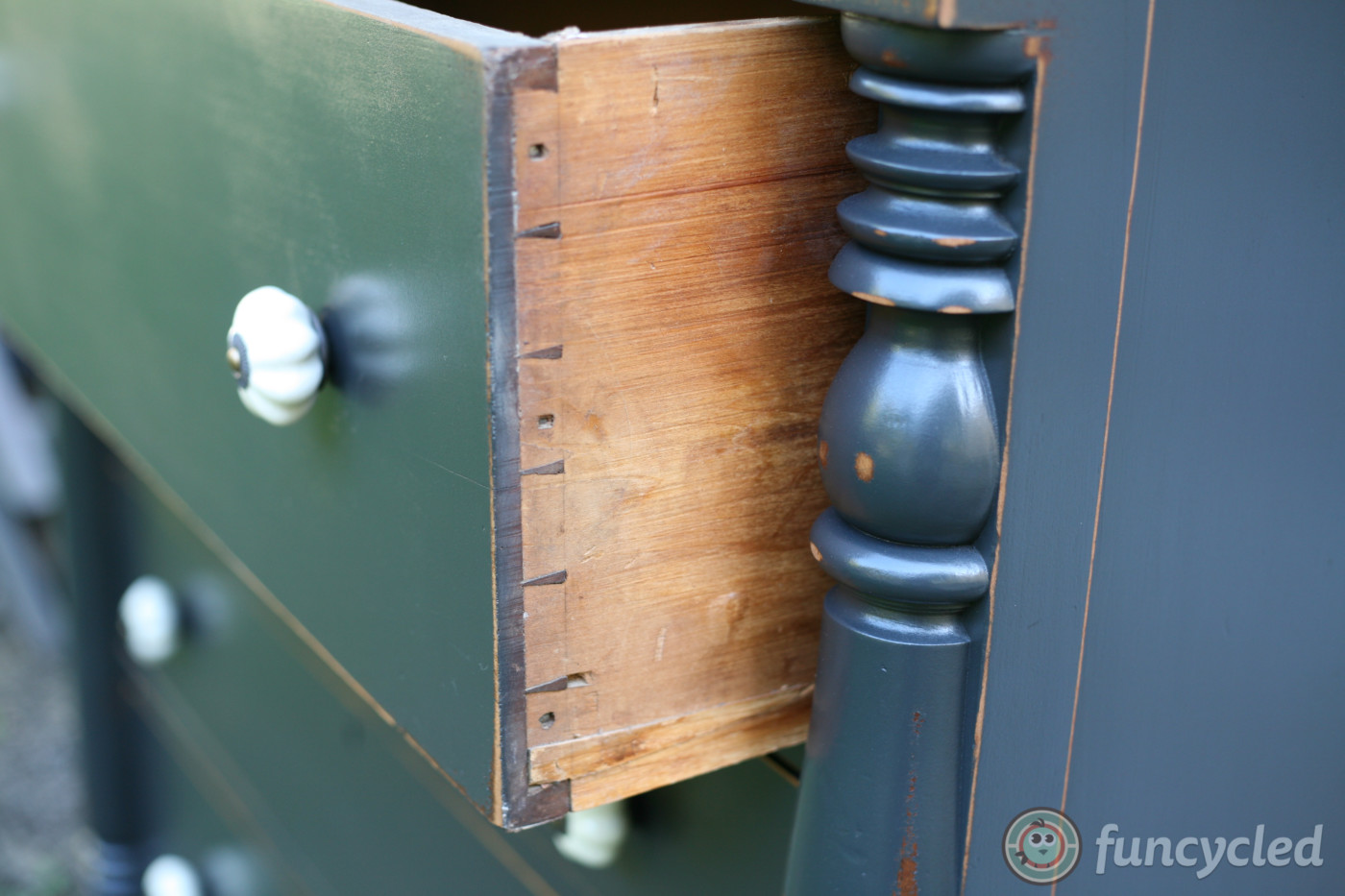 I bought it from a barn sale in Columbia County. All the money made goes to an orphanage in Mexico. Love giving to a good cause and I hope that you do, too! Here it is before: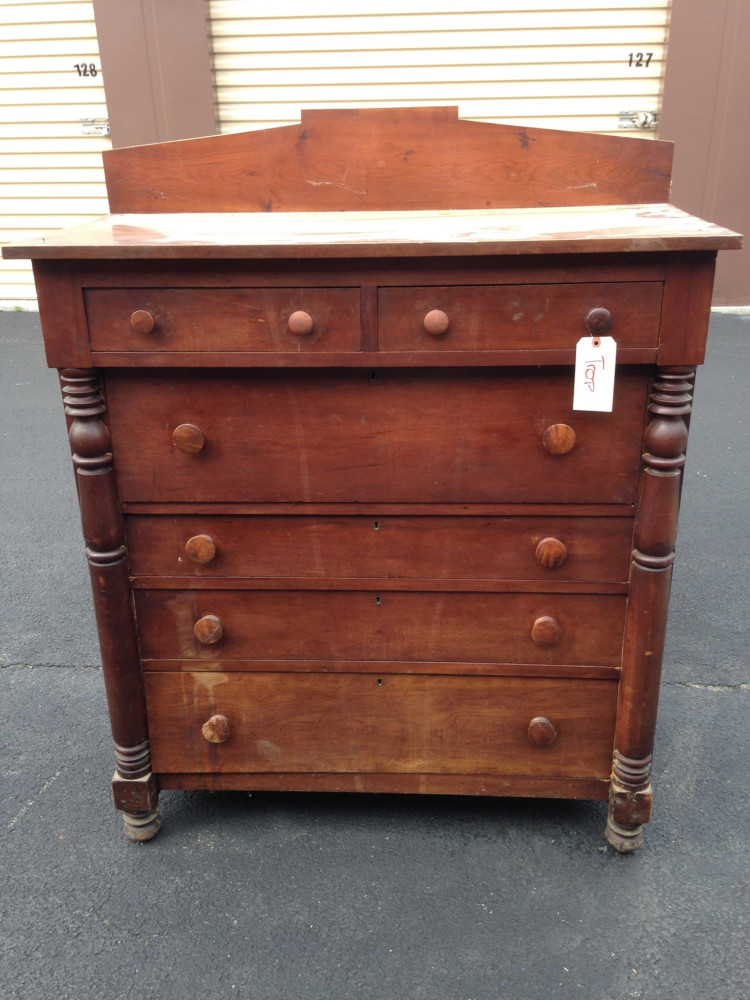 We painted it with a black enamel paint, lightly distressed it, added new hardware and sealed it with a protective cleat coat. If you want to see how we paint furniture, check out our How to Paint Furniture post. Ready for the after?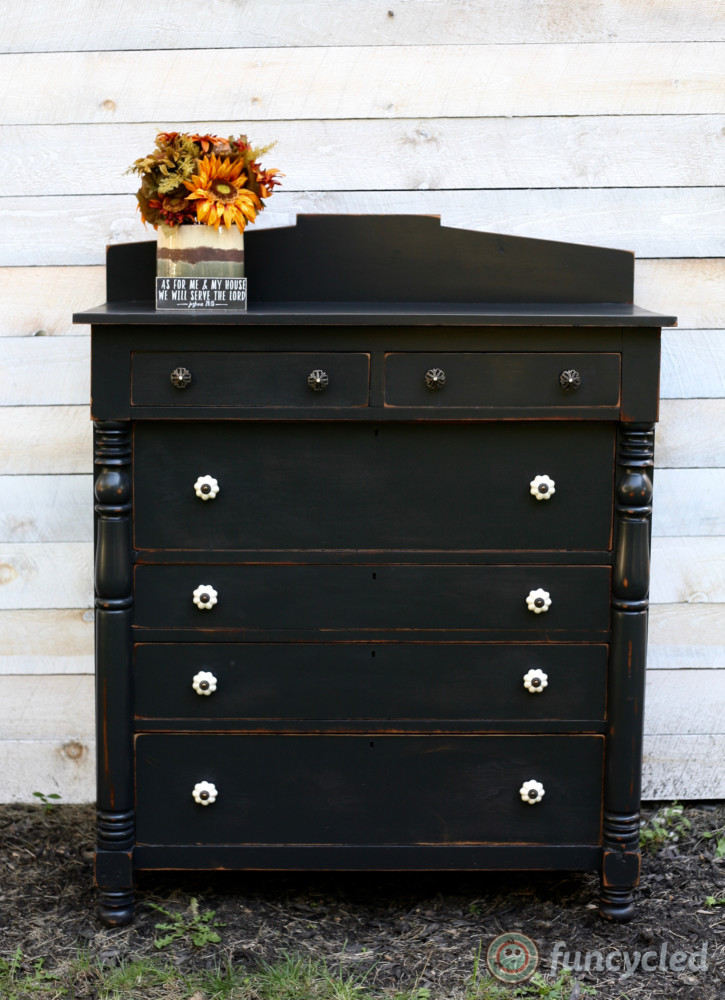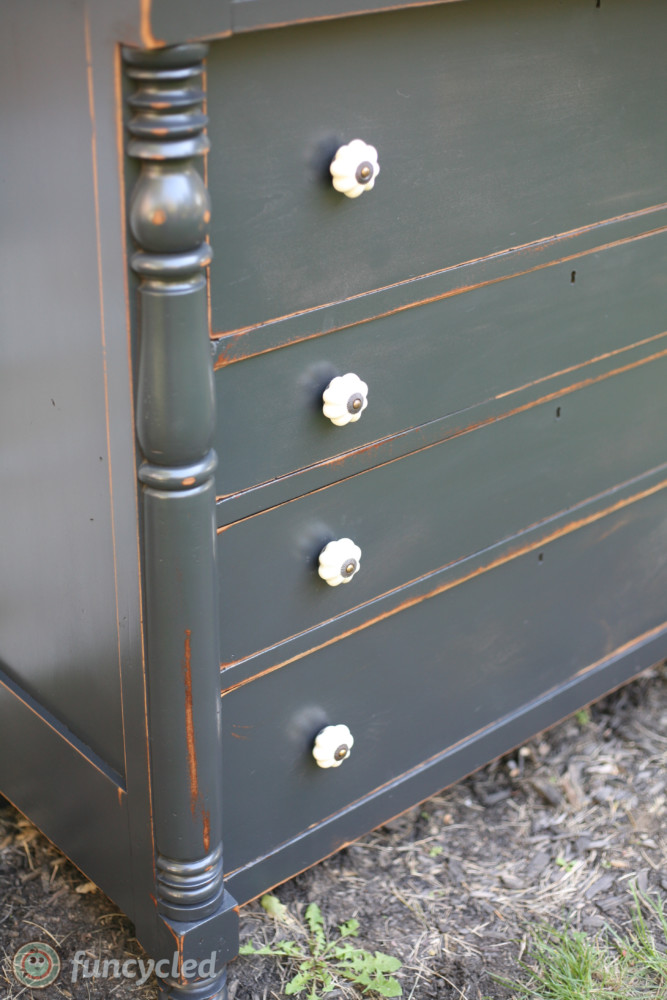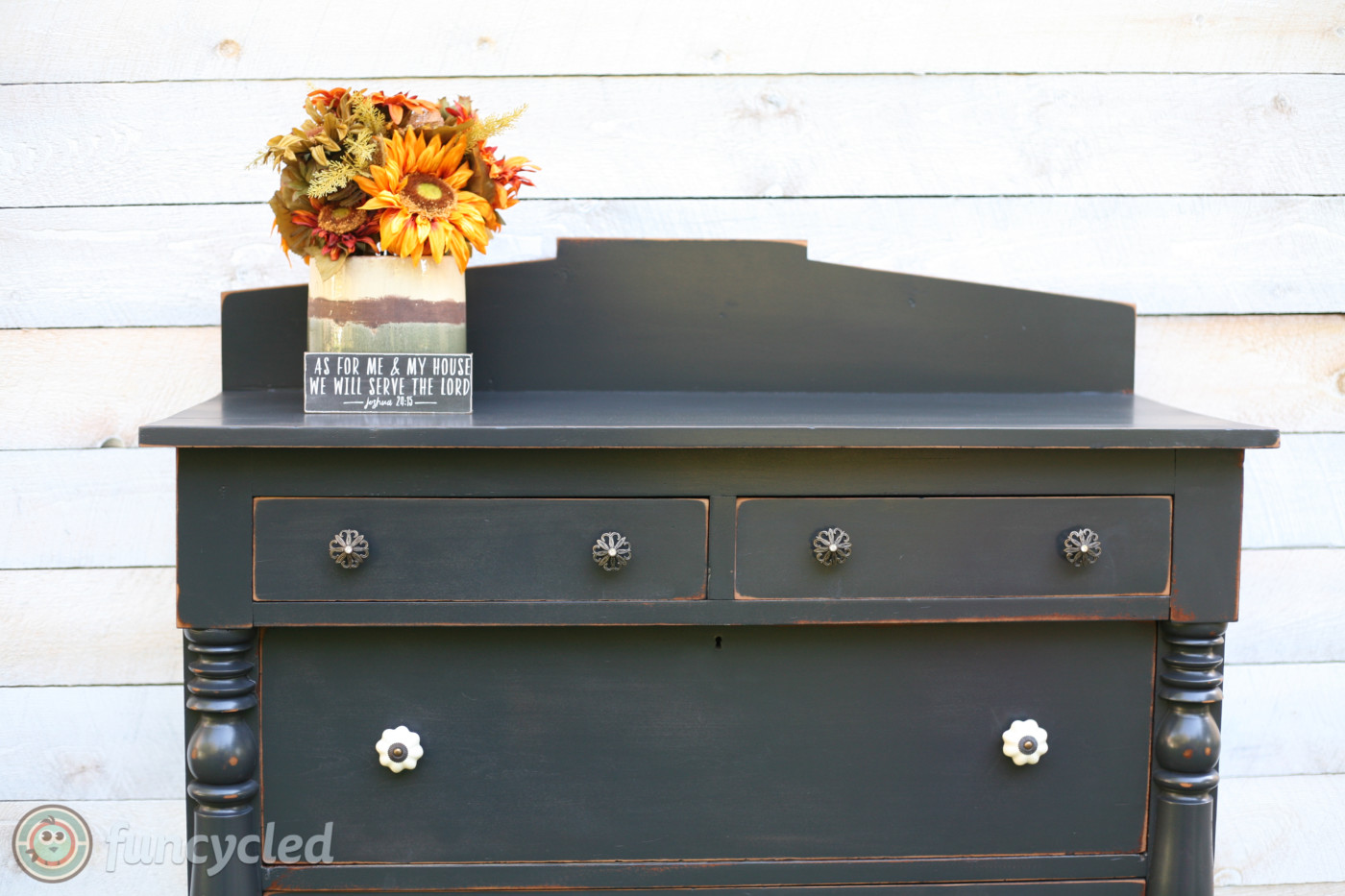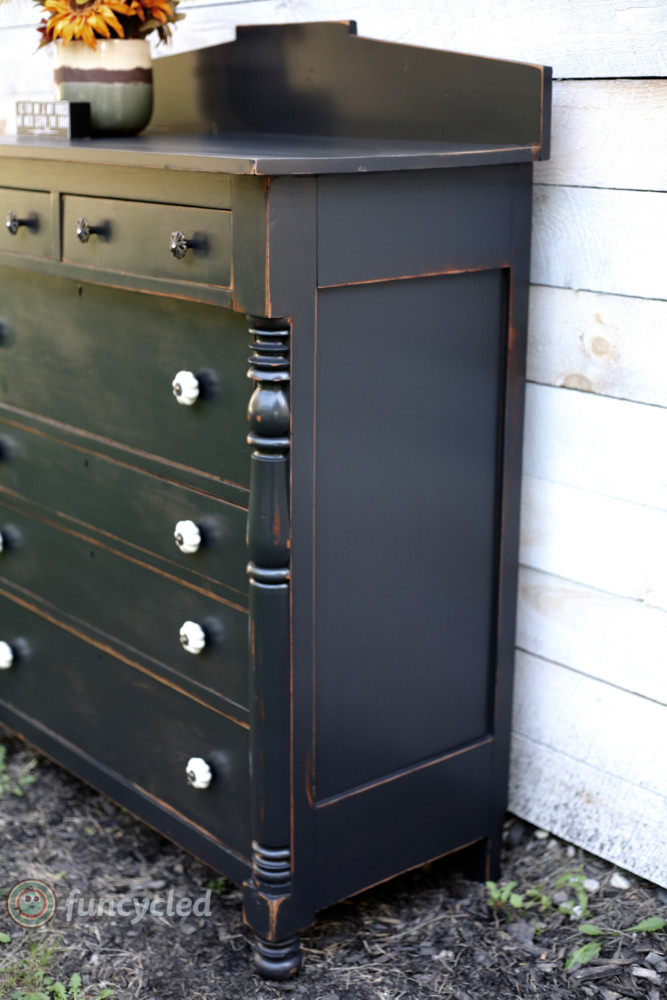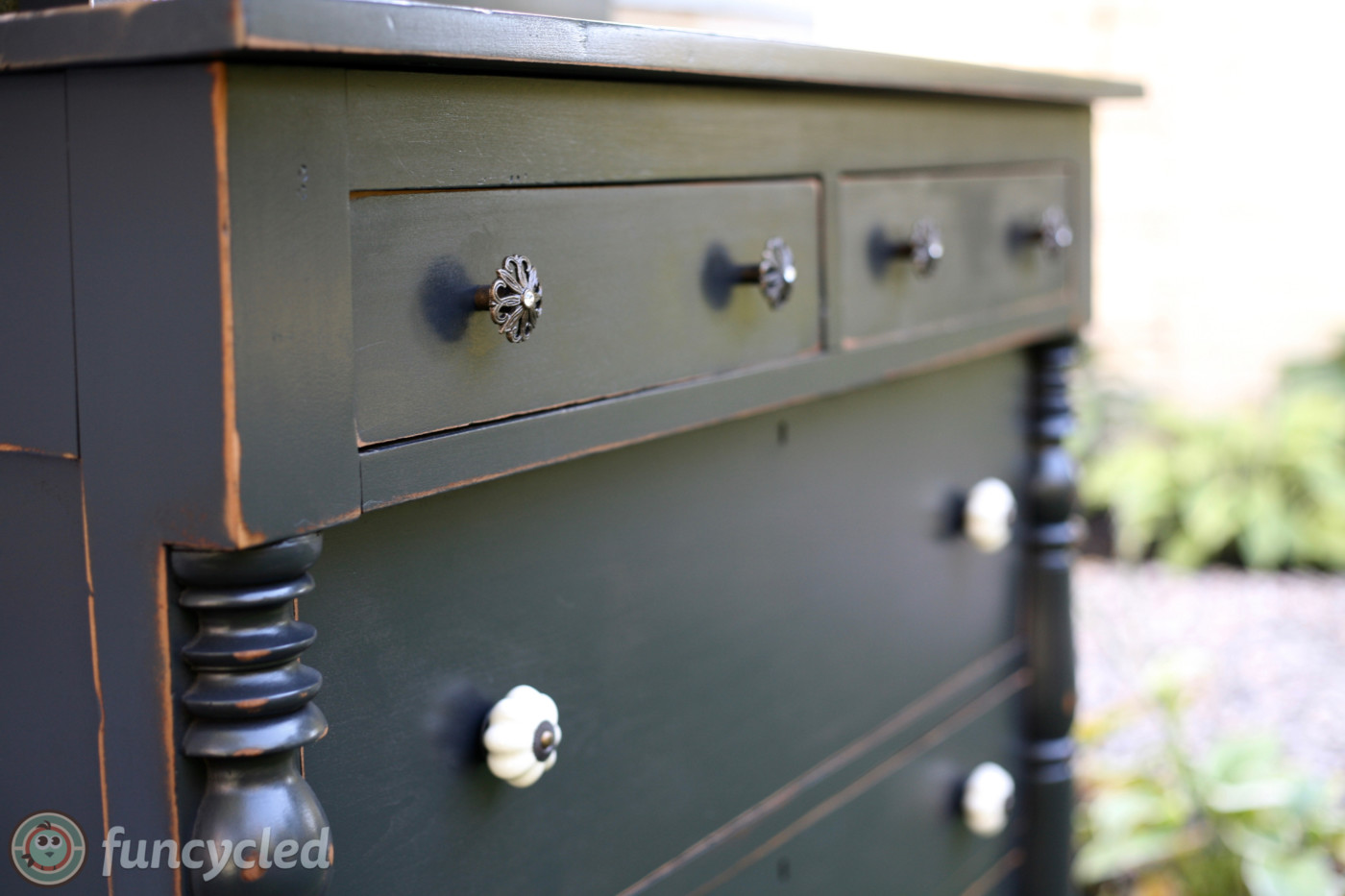 So beautiful, right?? This dresser is available to purchase and you can check out other new furniture for sale on our website here! If you'd like to purchase it, please use our Contact Us form or stop by our store at 272 River Street, Troy, NY. I also added quite a few other new pieces to the store!
There is a box at the top right of this page to enter your email address to receive notifications by email when I post something new on this blog. Please sign up today!
Happy FunCycling Friends,
Sarah ;)
If you like what you see, please like FunCycled's Facebook page to keep up to date on the newest finds, vote on colors and give your input on our creativity. Last but not least, let us customize a furniture piece for you. We create custom furniture and will deliver for customers in upstate NY and also ship throughout the US. Send us a note with what you would like using our contact page. Or buy something that we've already designed from our furniture for sale page.