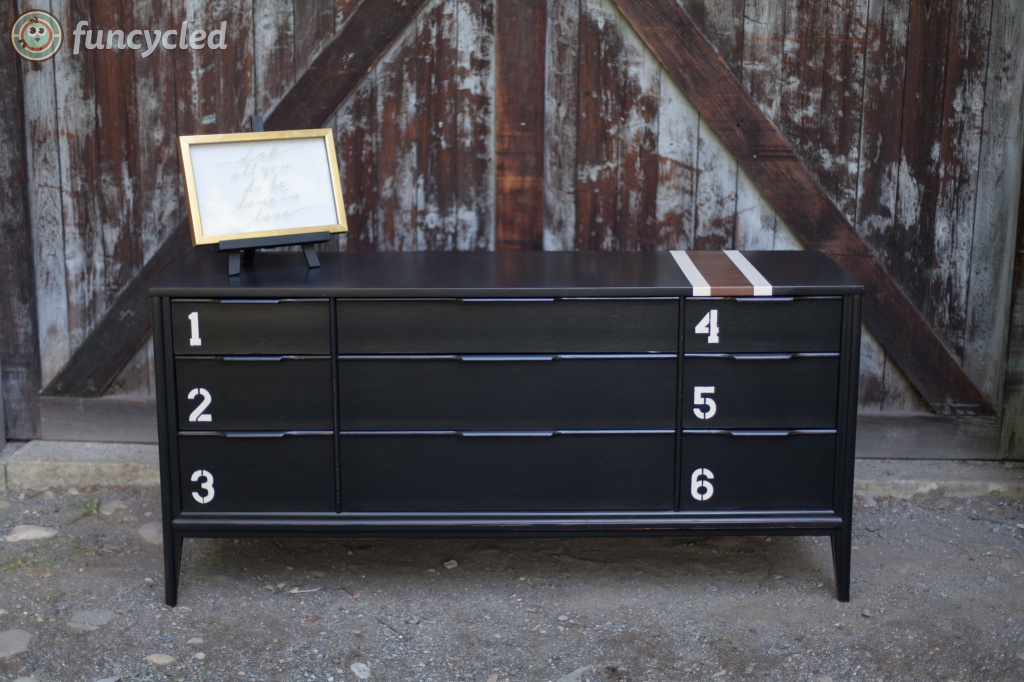 Hi Friends!
I hope you're all having a great week! School started here last week and boy oh boy do I feel like my kids have changed so much since last year.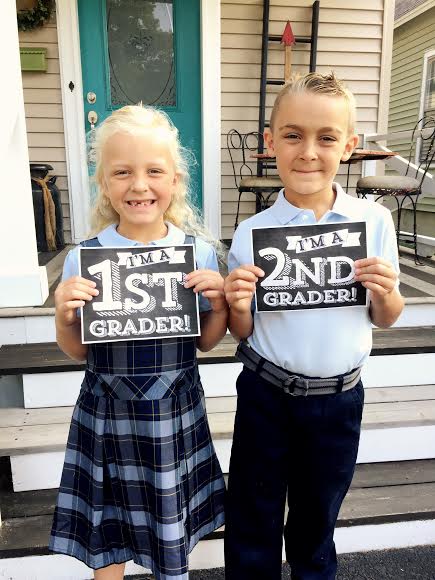 I'm loving driving the kids to school this year! We started praying together on the way to school this year. It's a perfect way to get some quiet time and start the day out right. The kids have seemed so much more caring about others needs since taking time to pray about them at the start of the day.
Today's transformation is a fun one – similar to our navy number dresser from over two years ago. When Michelle came to us about wanting a makeover like the number dresser, I couldn't wait to do it! We had to find something similar and work with it to match her room.
Here it is before: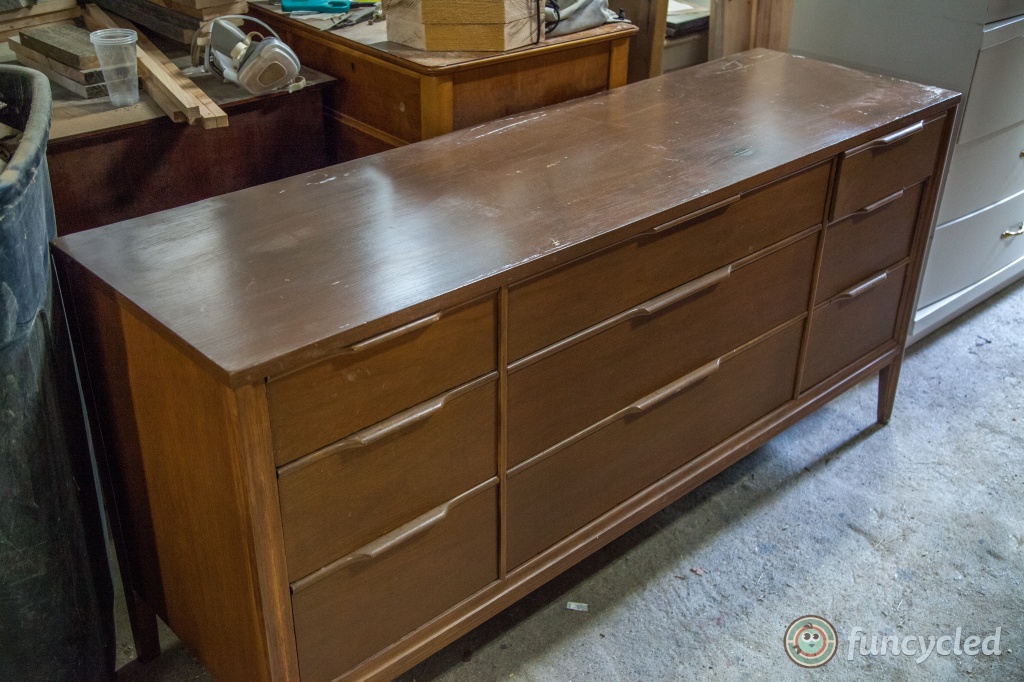 We painted this dresser with black enamel paint. If you'd like to see how we paint furniture, check out our How to Paint Furniture post.
For the stripe, we sanded and stained the wood part then covered it before painting the black. Then we added the white stripe after we painted the black.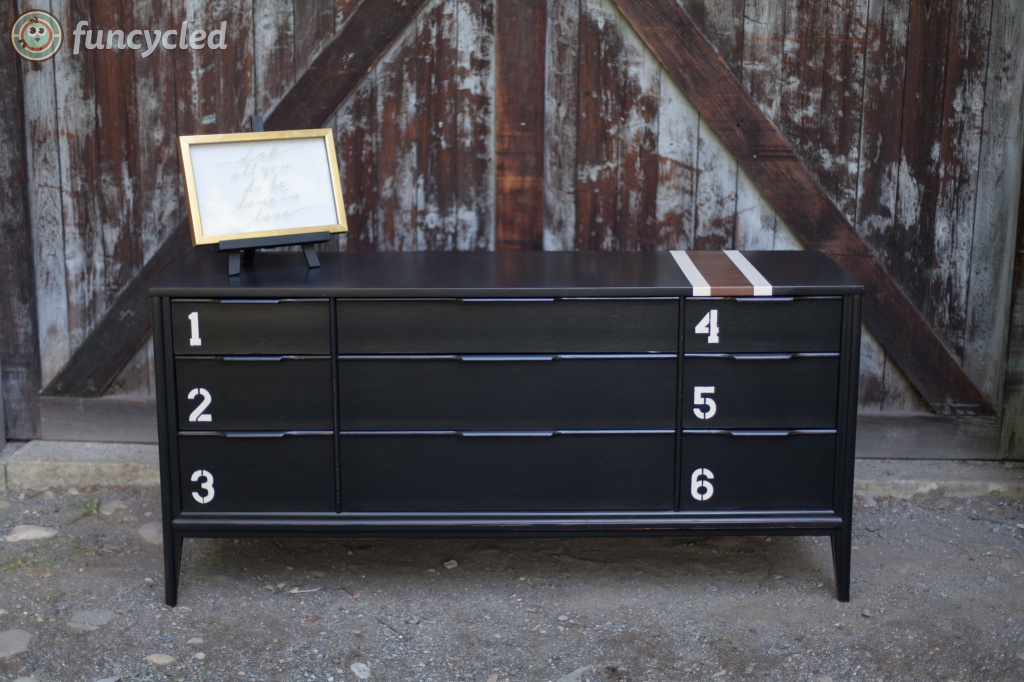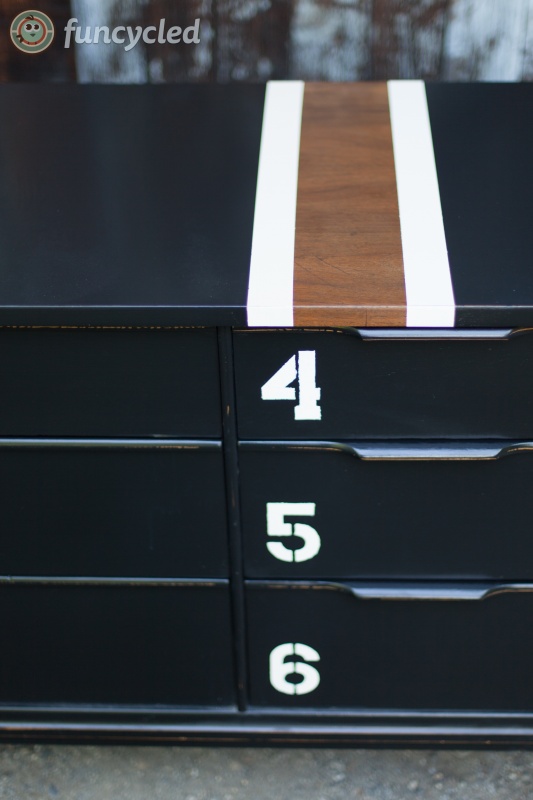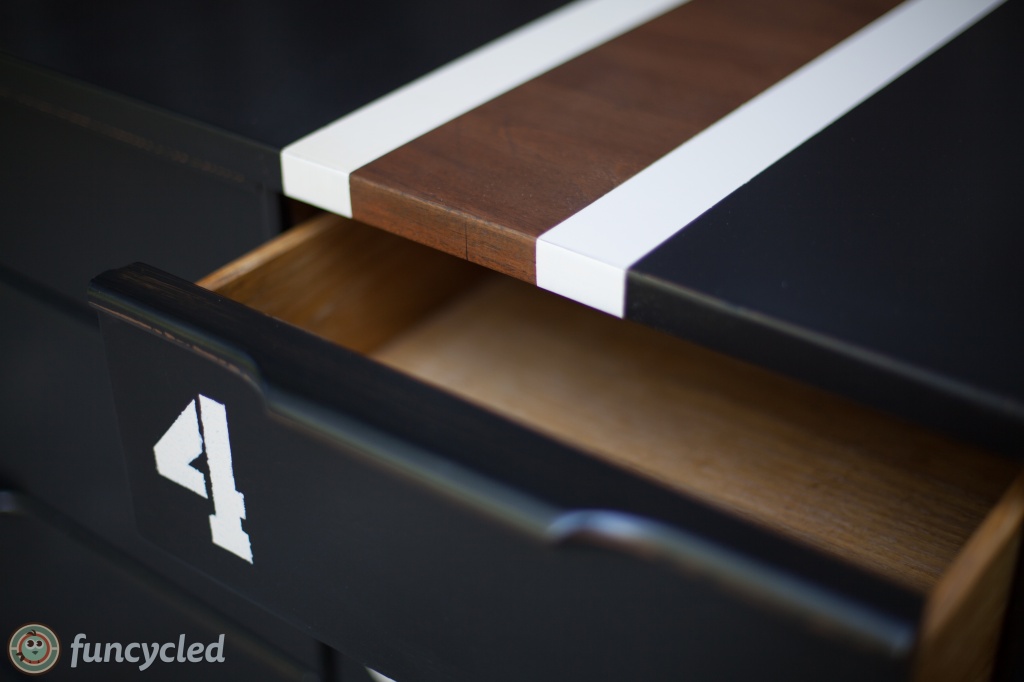 A quick before and after picture for Pinterest!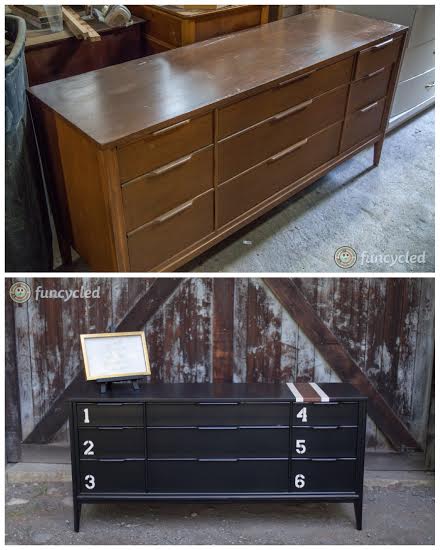 Even though this is sold, we have so many other beautiful furniture pieces on our website and in our store for sale right now. Check out our Furniture For Sale page here!! Here are just a few pieces on our for sale page this week.

Happy FunCycling Friends,
Sarah ;)
If you like what you see, please like FunCycled's Facebook page to keep up to date on the newest finds, vote on colors and give your input on our creativity. Last but not least, let us customize a furniture piece for you. We create custom furniture and will deliver for customers in upstate NY and also ship throughout the US. Send us a note with what you would like using our contact page. Or buy something that we've already designed from our furniture for sale page.