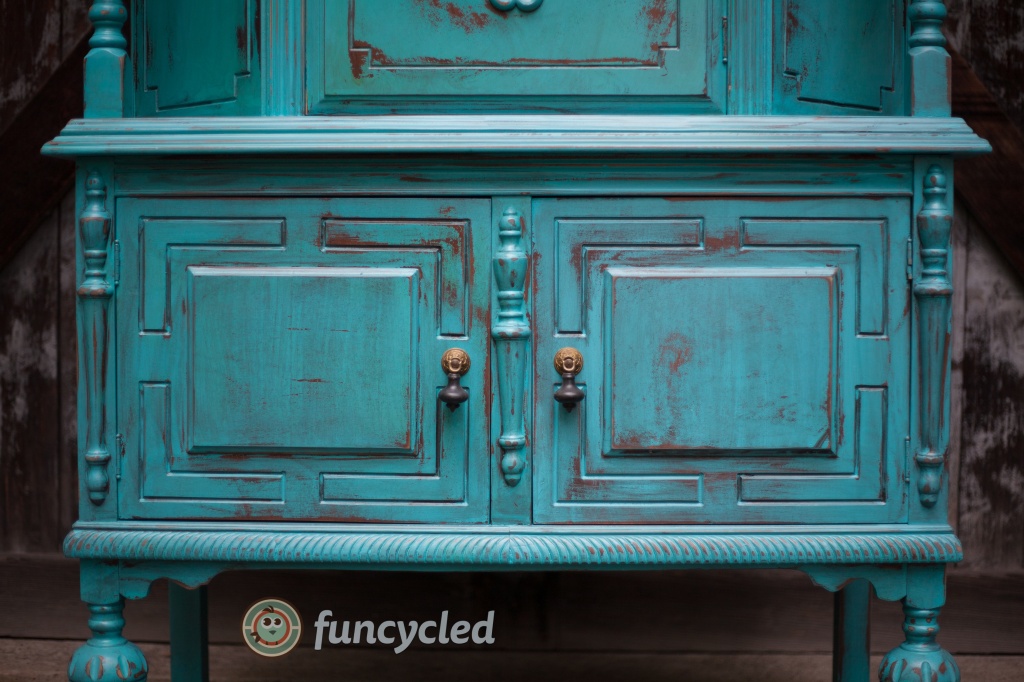 Hi Friends!
How's it going there? It's life in the fast lane here at FunCycled. If you missed the announcement last week, we are moving to a new house with a better work set up. Yes, I'll miss those beautiful barn doors, too! But our new place really is such a beauty! I can't wait to share pictures with you once everything is finalized.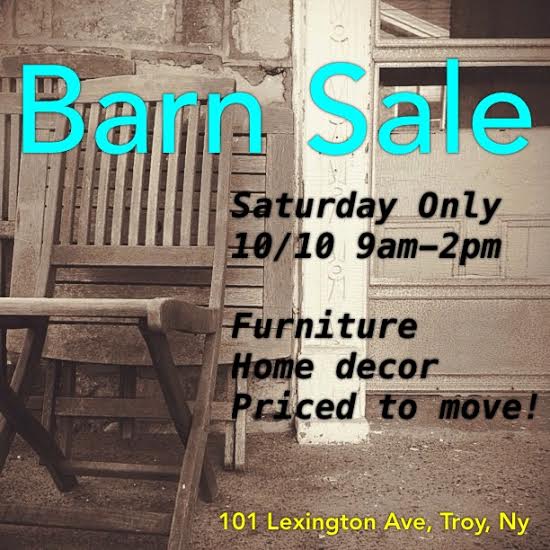 I was able to go away on a ladies retreat with some friends at church over the weekend. The Adirondacks are so beautiful and it was a much needed time to catch my breath. Selling a house and buying a house can be so stressful. I also tried archery and it was lots of fun!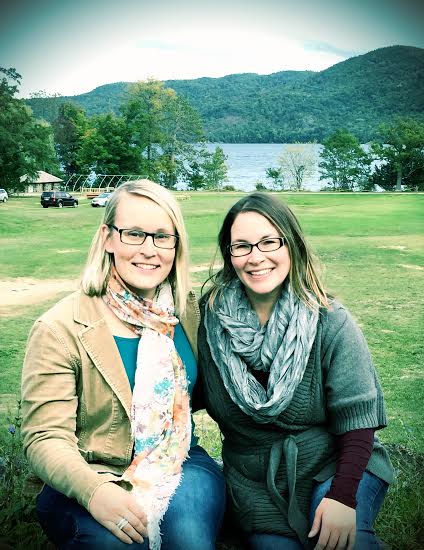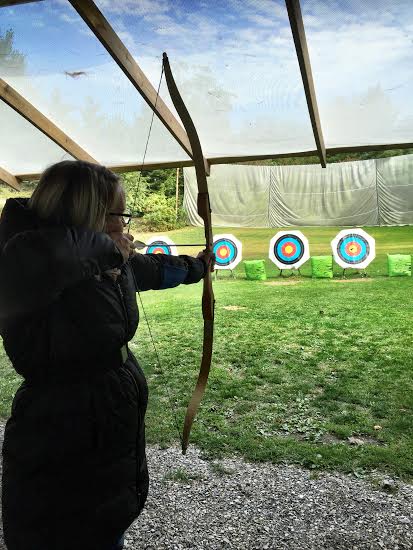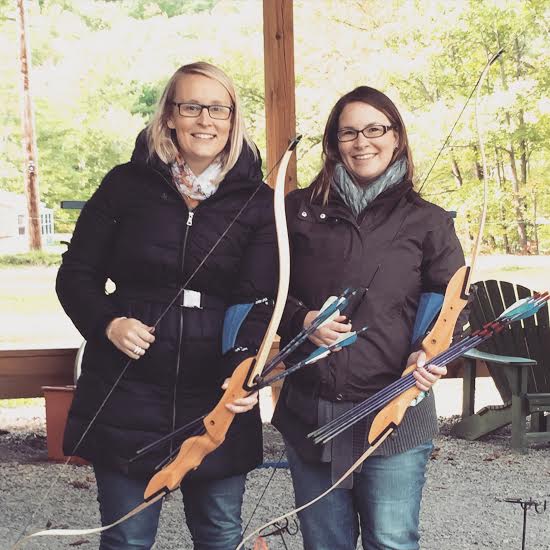 One thing that has changed a bit since opening our retail store instead of doing mainly custom orders is that I paint WAY more white, black and gray furniture than I ever did. I don't know why, but you all love buying those shades. ;) That's ok but sometimes I just need to get my color on and this buffet seemed to be asking for it. Yeah…. they talk to me. Just kidding they don't. They do. No they don't. Do. Don't. ;)
Here it is before: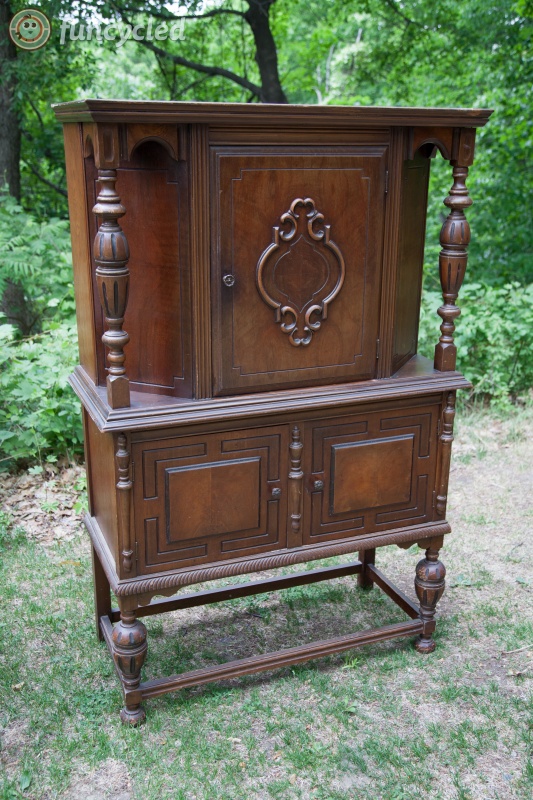 We used a mixture of teals that I already had so I can't tell you the exact color. If you'd like to see how we paint furniture, check out our How to Paint Furniture post.  Here are the after's for you.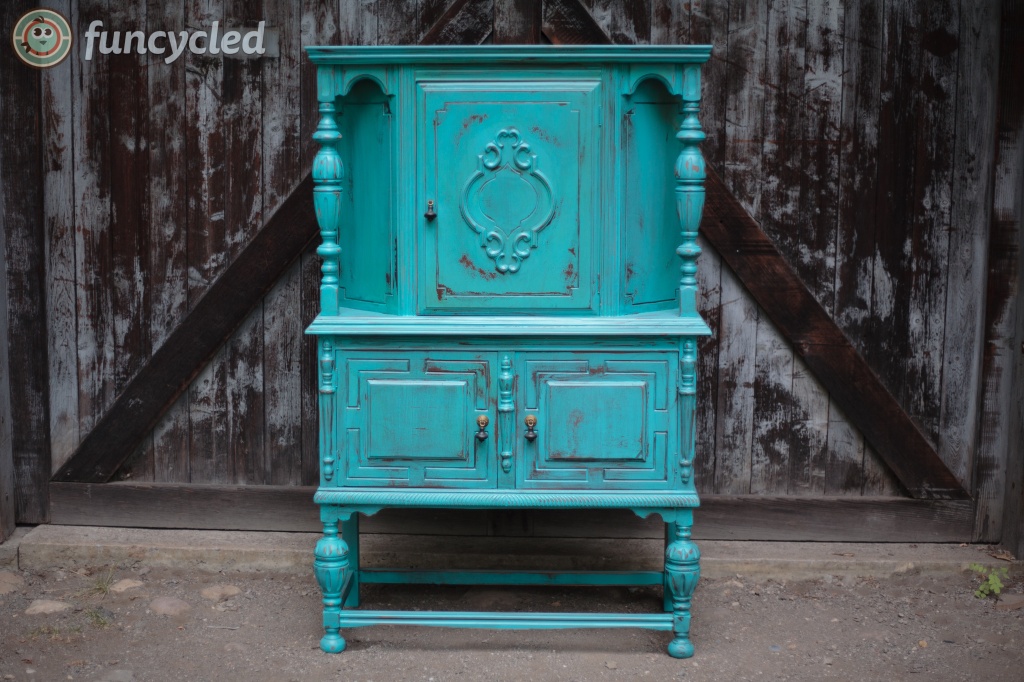 Here's a quick before and after for Pinterest.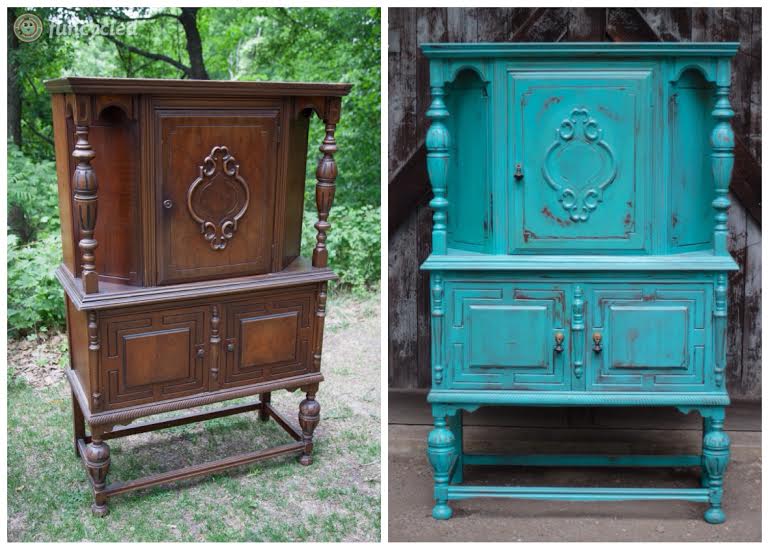 This cabinet is for sale right now! We just brought it into the store last week. If you'd like to purchase it, please use our Contact Us form or stop by our store at 272 River Street, Troy, NY. I also added quite a few other new pieces to the store!
There is a box at the top right of this page to enter your email address to receive notifications by email when I post something new on this blog. Please sign up today!
Happy FunCycling Friends,
Sarah ;)
If you like what you see, please like FunCycled's Facebook page to keep up to date on the newest finds, vote on colors and give your input on our creativity. Last but not least, let us customize a furniture piece for you. We create custom furniture and will deliver for customers in upstate NY and also ship throughout the US. Send us a note with what you would like using our contact page. Or buy something that we've already designed from our furniture for sale page.