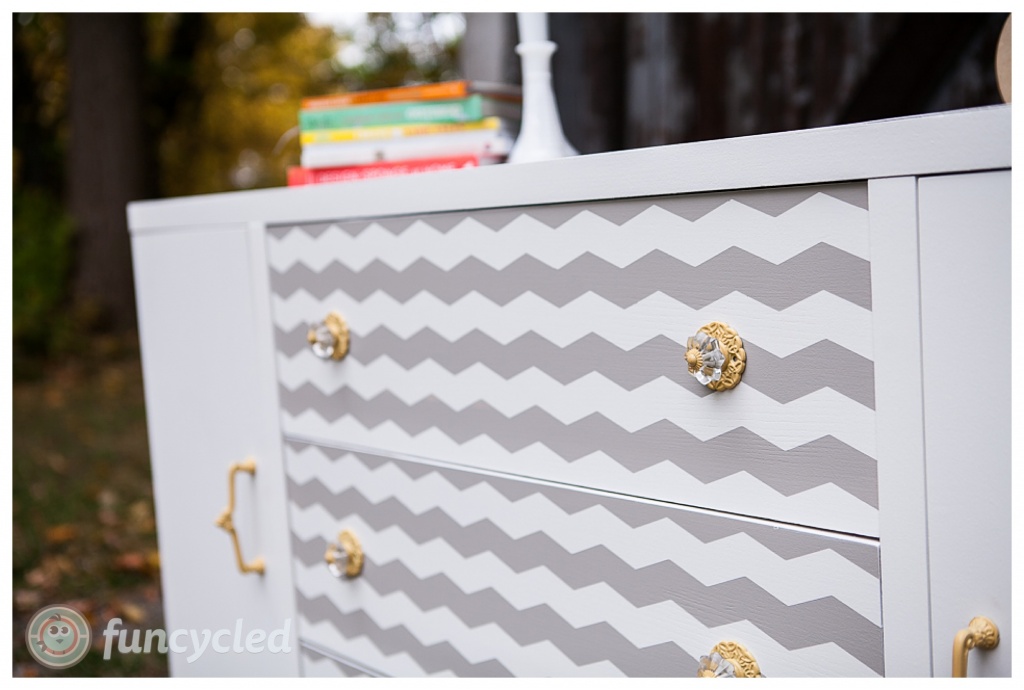 Hi Friends!
How are you? I almost started this post saying… man, it's been a busy week here!! :) Then I realized, I'm pretty sure most of my posts have started that way lately. Instead, I want to say thank you!! You all keeping us busy is AWESOME. Maybe I should say, it's been a great week! Because maybe this busy is the new normal. Which would be such a wonderful next in our story.
We were thrilled to get so much publicity from our episode of Flea Market Flip airing last week. We were on the front page of the Times Union paper, in the Troy Record, on CBS New Channel 6, and other local blogs. We were so thankful to all the great writers, caring photographers, and videographers who shared our story. I also wanted to say thank you to one of our customers who has helped us every step of the way with the marketing and PR since our store opened. Thank you, Kori Ann! I couldn't have done any of this without you.
All the glory goes to God most of all! This is a gift from Him and doing what we love every day is a privilege and a blessing that we don't take lightly!
This week's antique piece was made by American of Martinsville furniture and was so unique! I was hoping we could do a fun design on it because of the straight lines!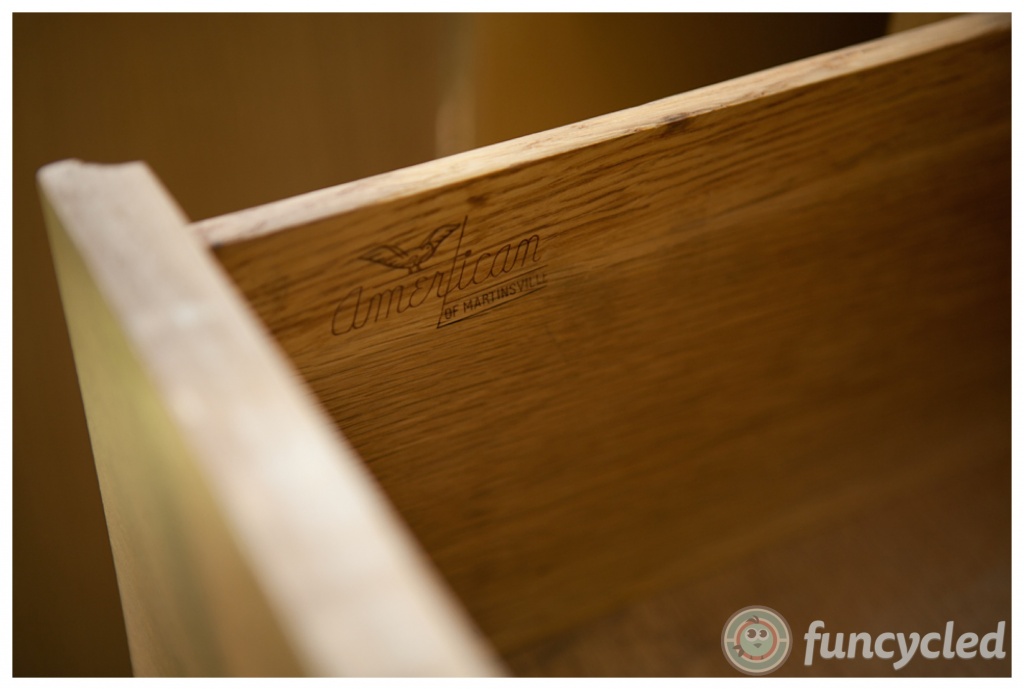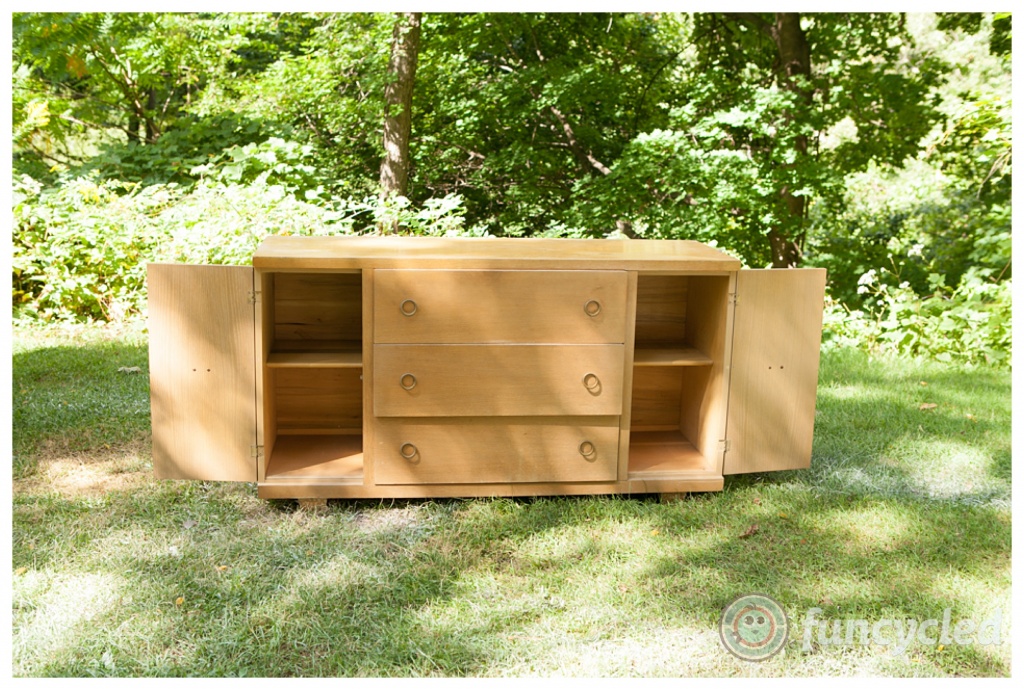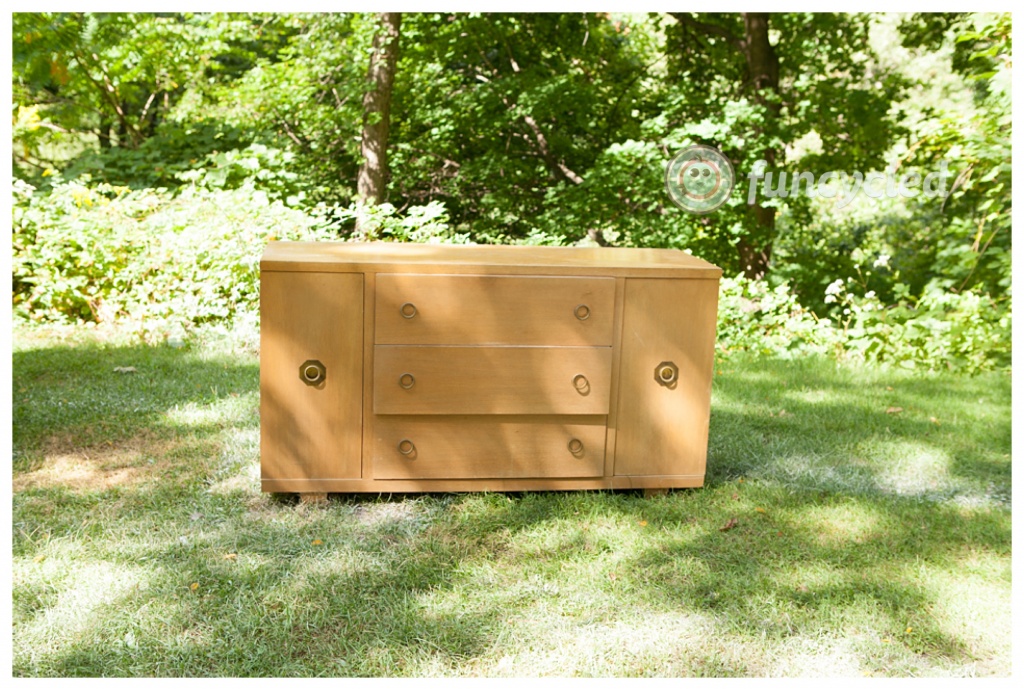 When Lesley reached out to us, she had seen this dresser on our Upcoming Projects page and thought it might work in her daughter's nursery. She wanted to incorporate grey, white and yellow. I adore chevron patterns so I mentioned working with chevron on the drawer fronts. She was game and off we went to design.
To see how we paint furniture check out our How To Paint Furniture post. This dresser was painted with Benjamin Moore's Simply white, the chevron grey is Silver Fox by Benjamin Moore. The hardware is from Hobby Lobby and we used chevron tape from Frogtape. If you've ever taped off chevron before, you'll know how much of a PAIN IN THE TUSH it is. This makes chevron super easy!
You ready for the after… you may wanna sit down. Just sayin. ;)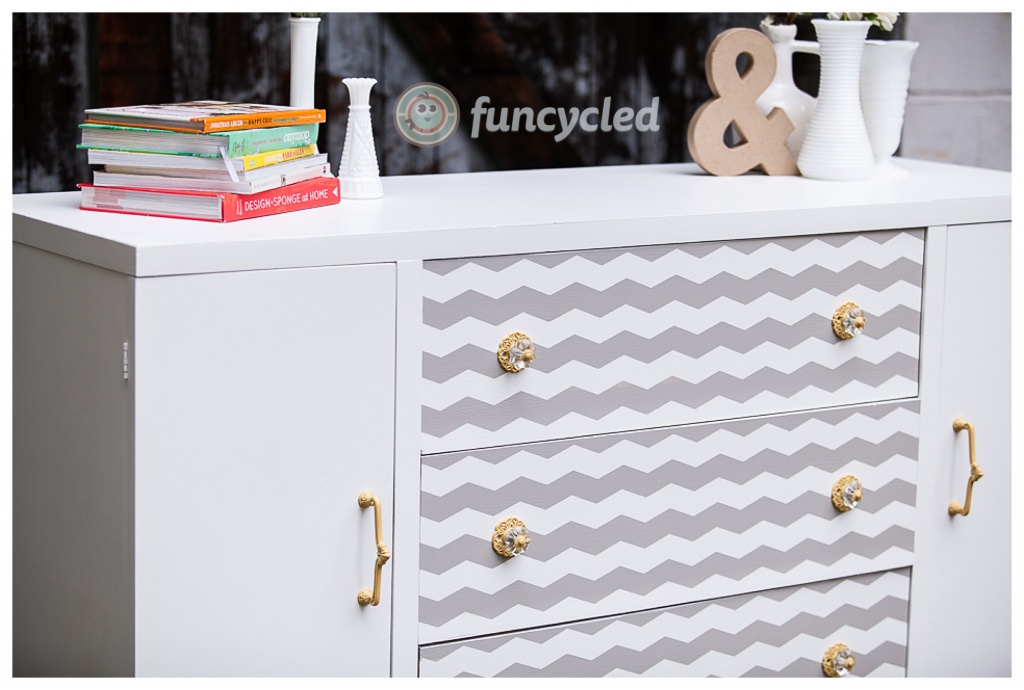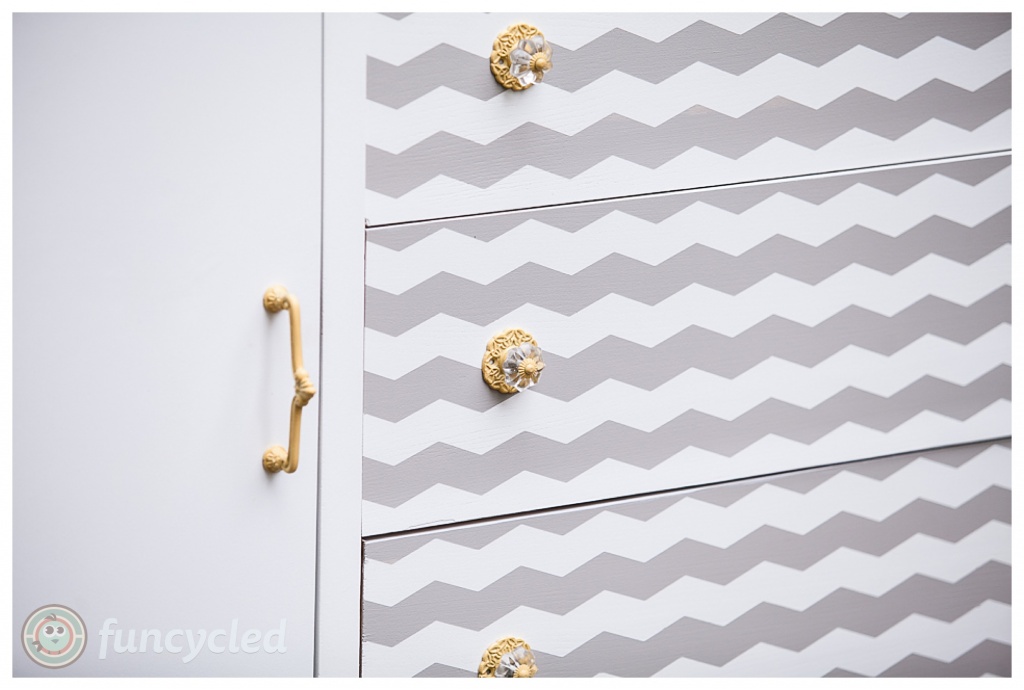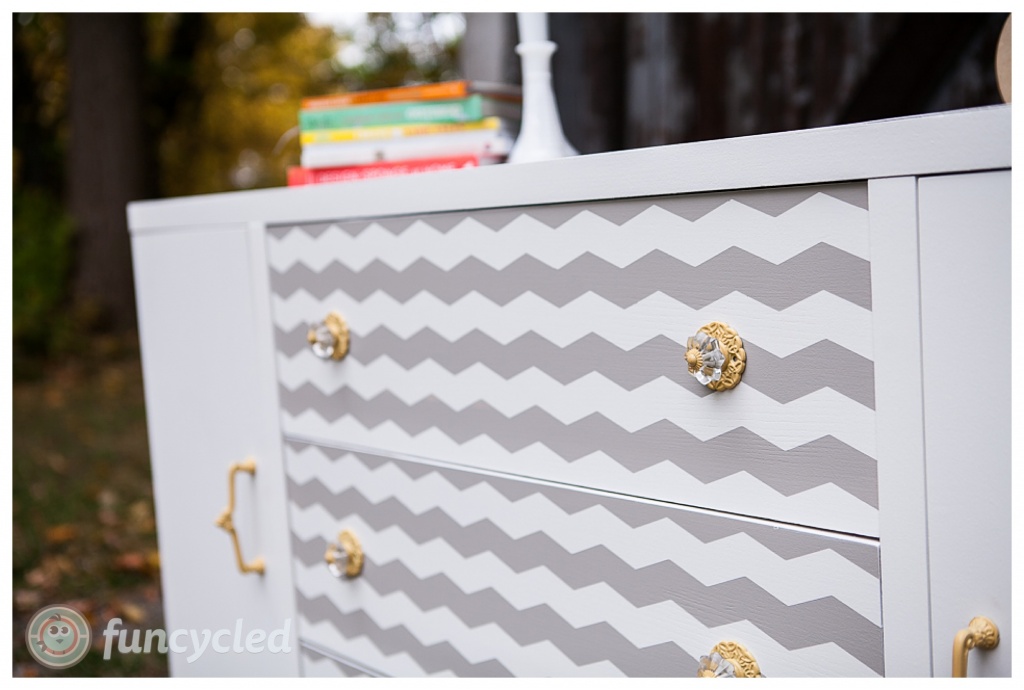 Oh and if you missed it, we posted about what it was like being on Flea Market Flip day one on the blog last week!
Happy funcycling friends!
Sarah ;)
If you like what you see, please like FunCycled's Facebook page to keep up to date on the newest finds, vote on colors and give your input on our creativity. There is a box at the top right of this page to enter your email address in to receive notifications by email when I post something new on this blog.
Please sign up today! Last but not least, let us customize a furniture piece for you. We create custom furniture and will deliver for customers in upstate NY and will also ship throughout the US. Send us a note with what you would like using our contact page. Or buy something that we've already designed from our furniture for sale page.