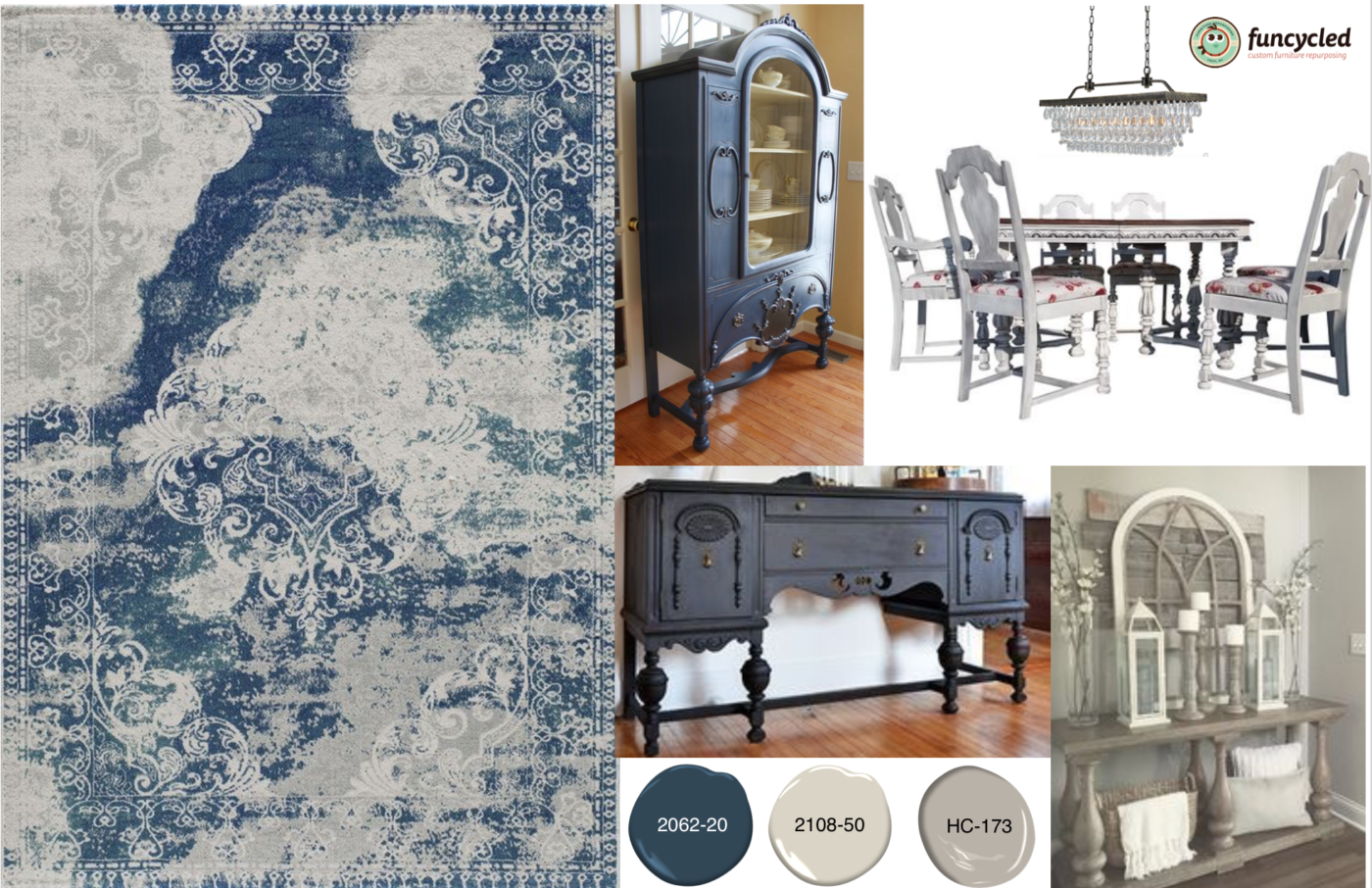 Hi Friends,
How are you? School starts tomorrow for us and my kiddos can't wait. We have all the school supplies, outfits, and excitement you could ask for. ;) Excitement, did someone say excitement? Well, let me show you a design I've been really excited about! I've been working with Melissa for a while. A little over a year ago, I helped redesign her townhouse. She put it on the market and it sold in a day! Awesome! Then she said she wanted me to design her new house. I was honored and excited to hear that as I absolutely love working with her so it was such a treat.
The room isn't completely done but stay tuned on Facebook or Instagram because I'll show the after pictures as soon as it's done. I created the design board above for the room. It doesn't show the exact furniture I would use but the closest I could find to what I'd wantef to use. I bought this set and thought it would be a perfect fit for the space: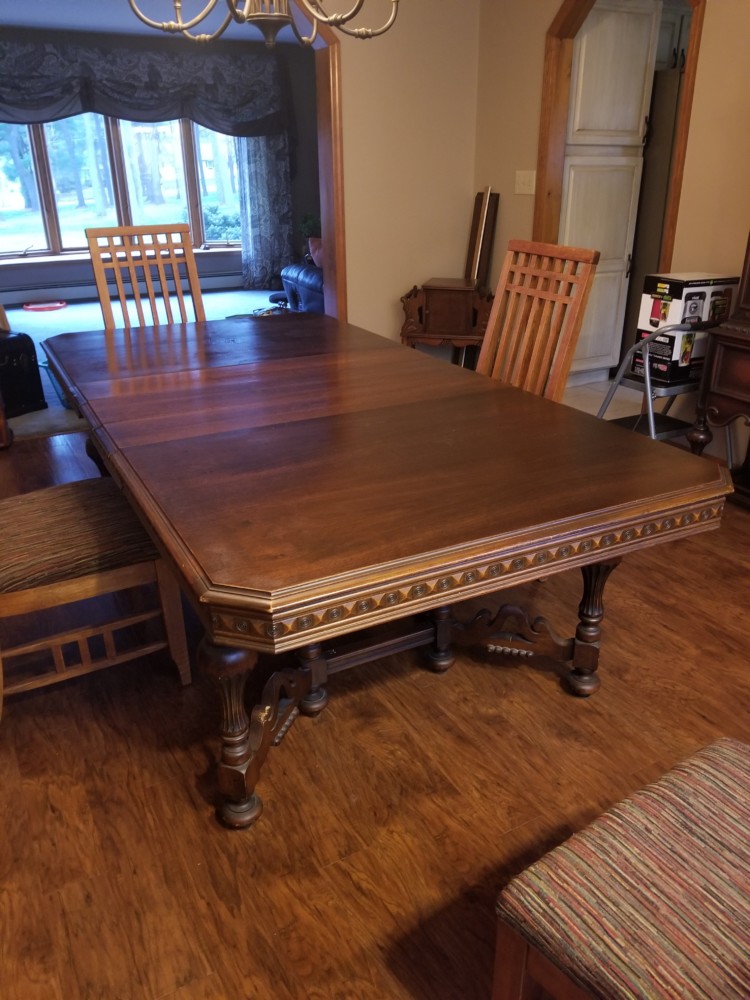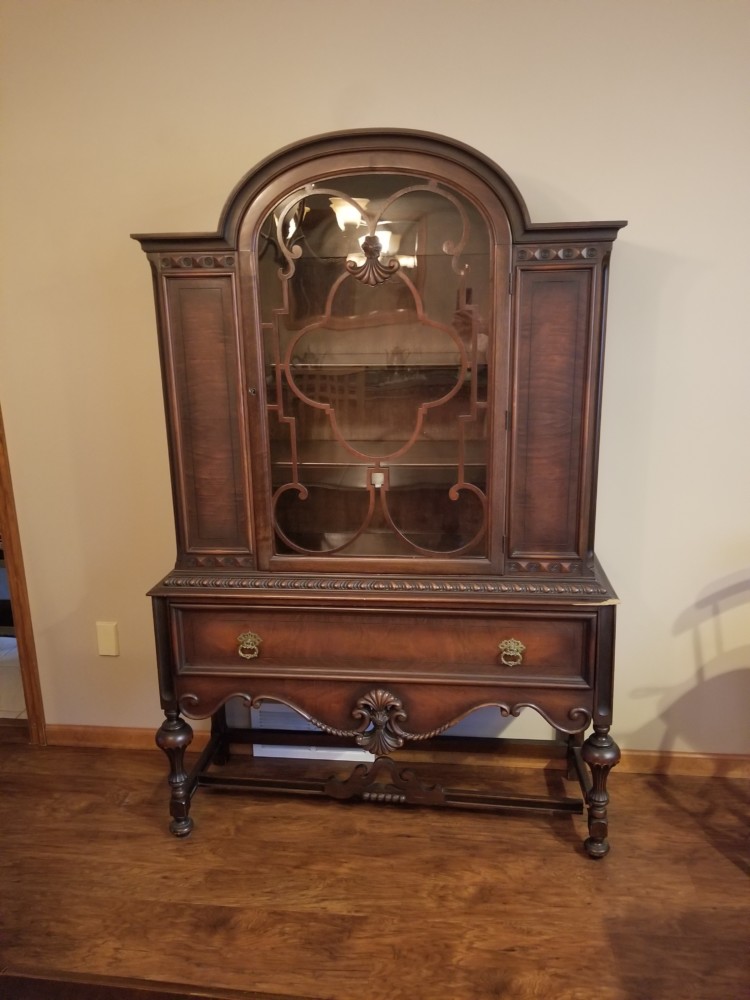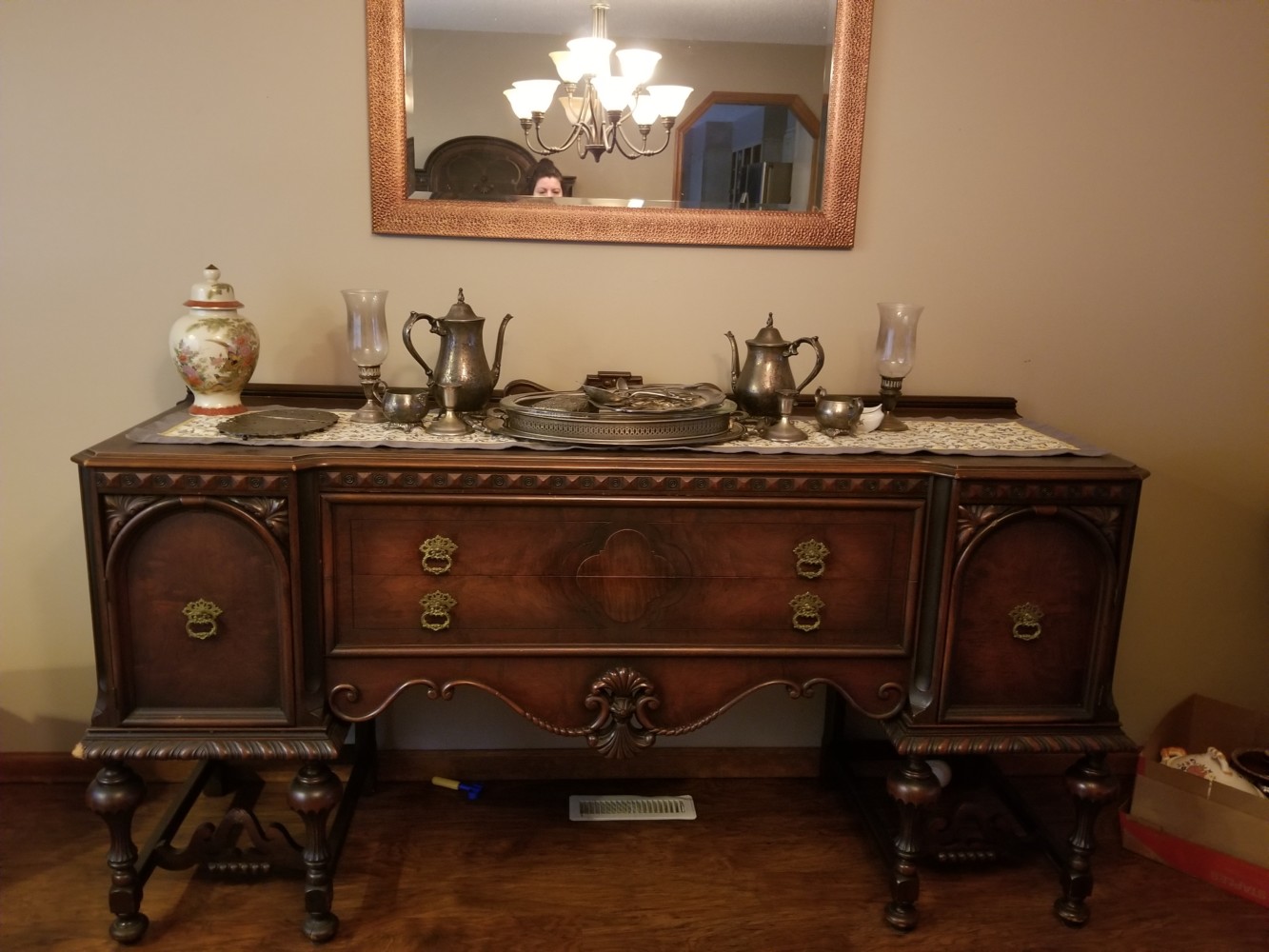 The table didn't have any of the original chairs, but I found a set of five and another miss matched chair to make the set complete. I really wanted to make the set cohesive but also unique so we painted the buffet and matching china cabinet Gentlemen's Teal by Benjamin Moore, glazed it to deepen the color, and added a protective clear coat. The table and the inside of the china cabinet are painted Silver Fox by Benjamin Moore. We also reupholstered the seats with a fabric that had dark gray and cream. The walls in this design are creamy white with a shiplap accent wall. If you want to see how we paint furniture, check out our How to Paint Furniture post.
Are you ready for the after?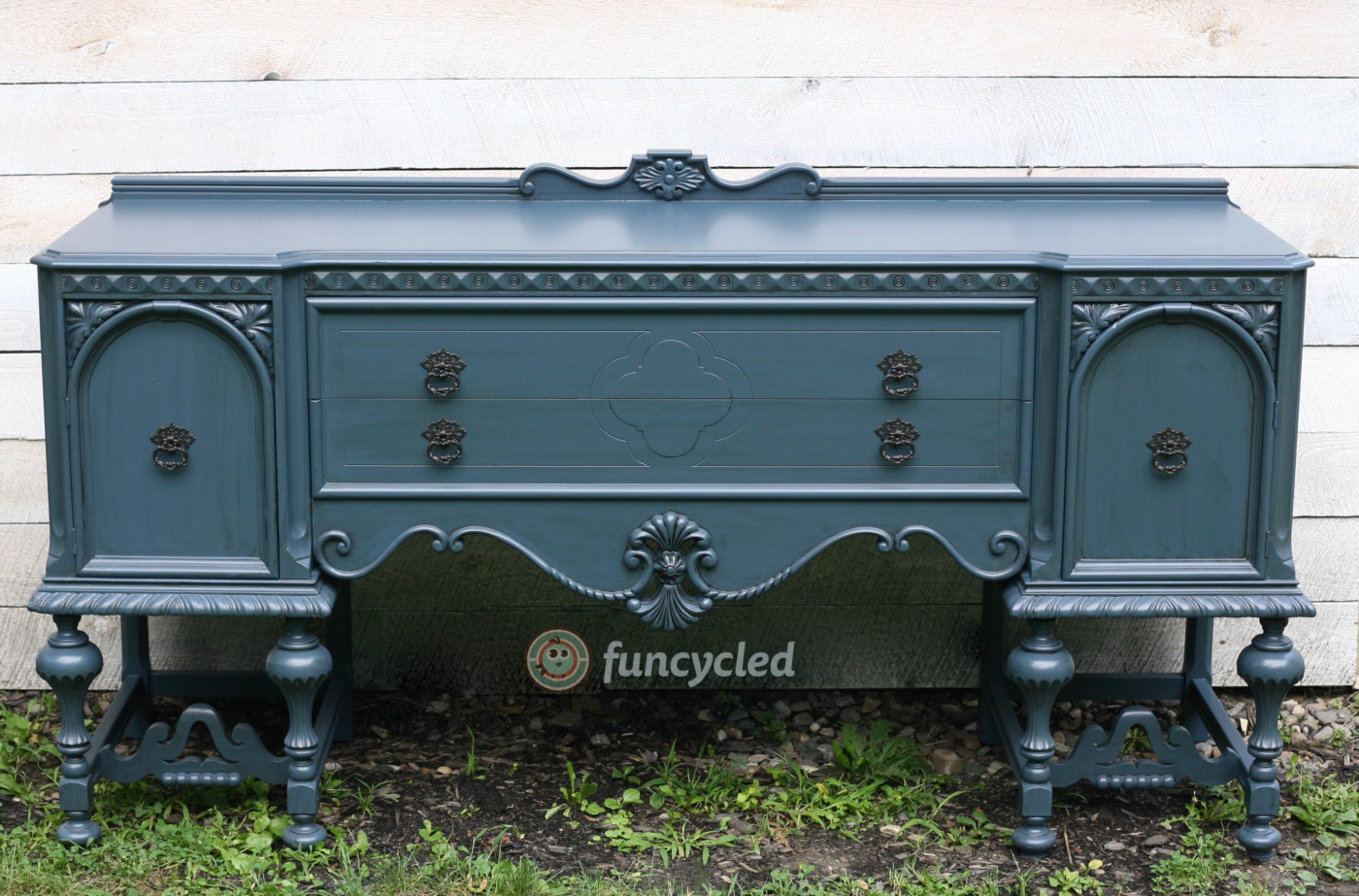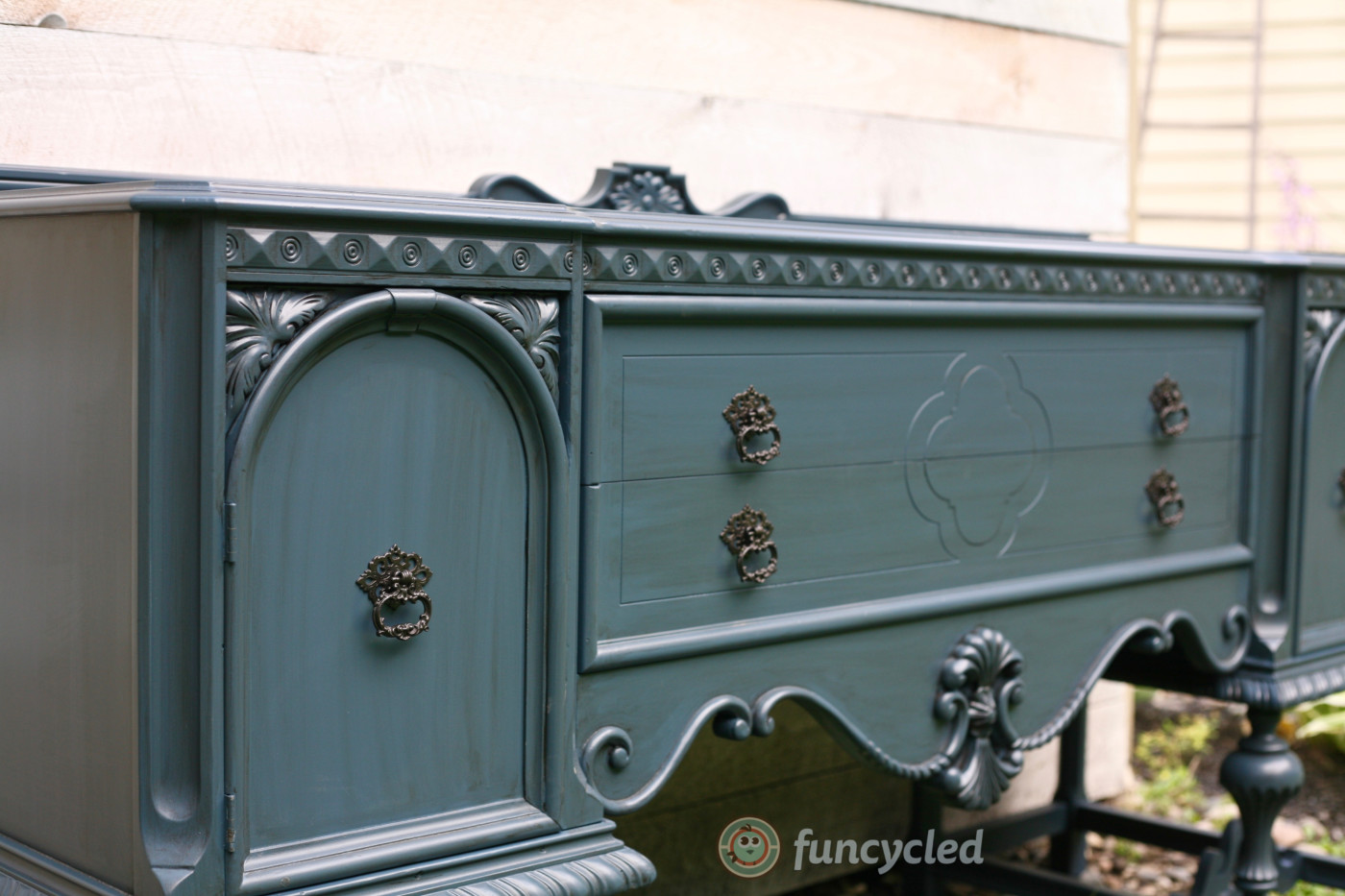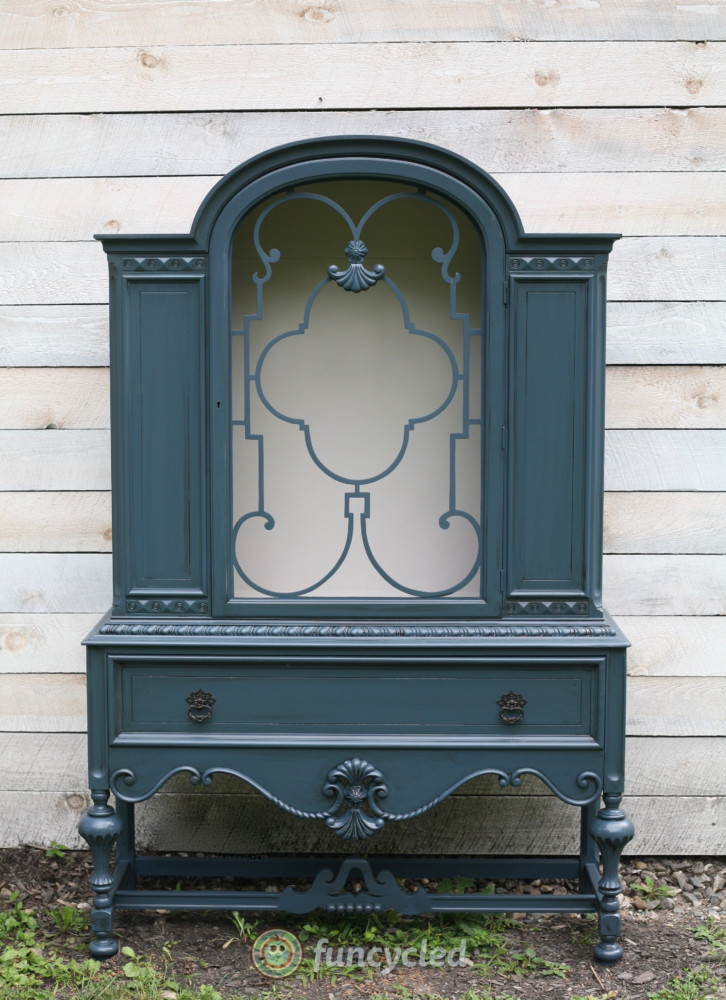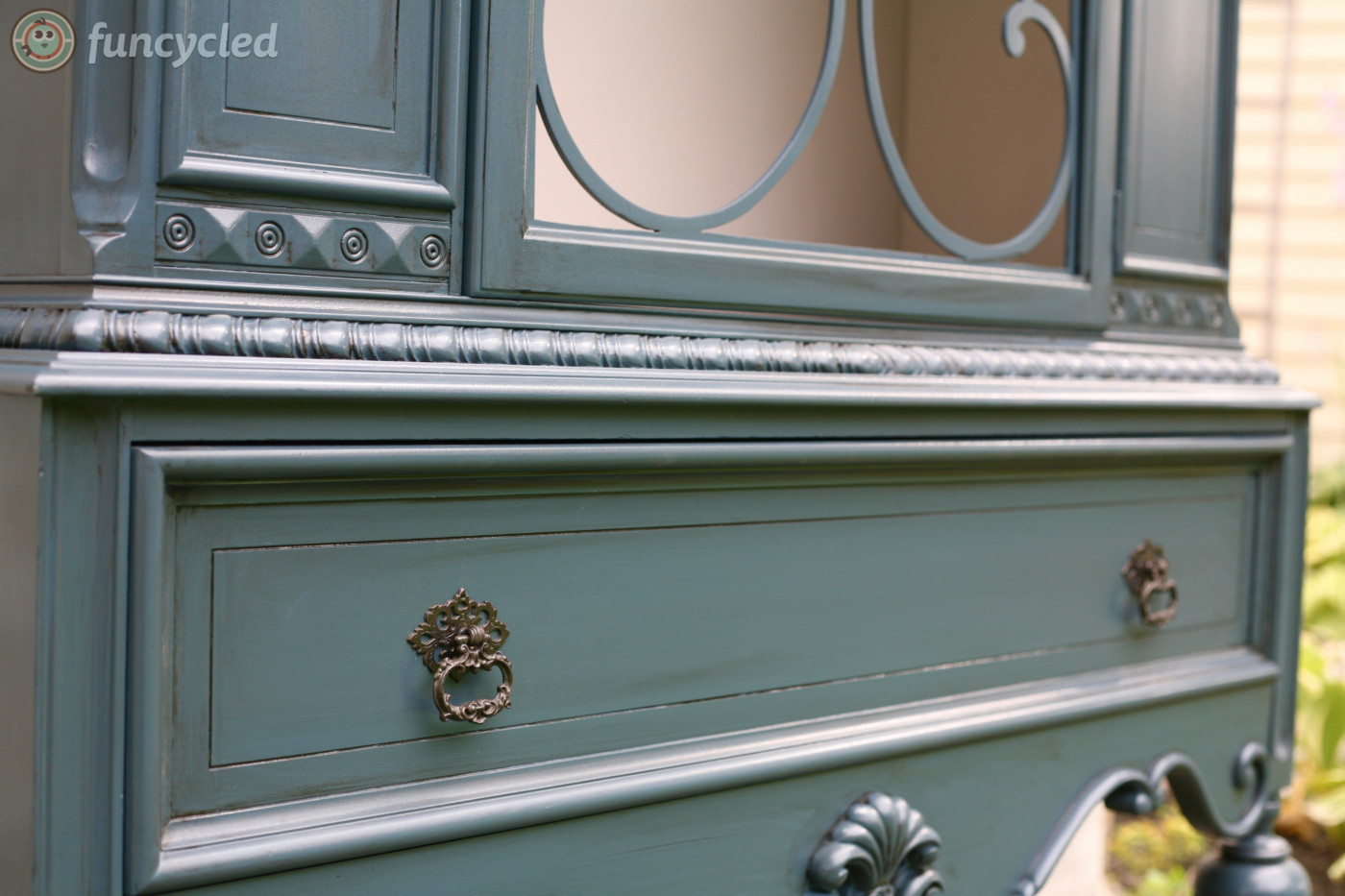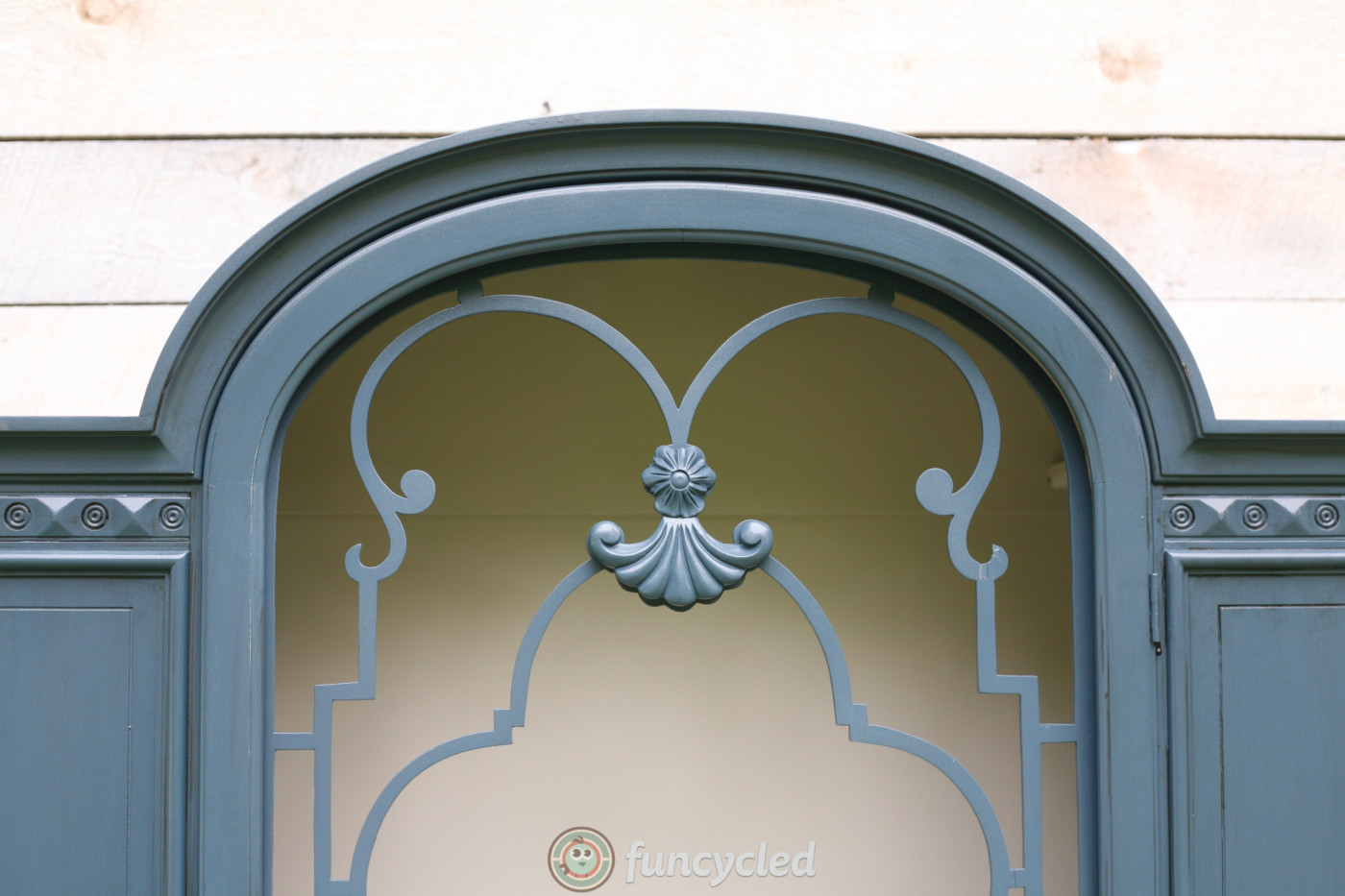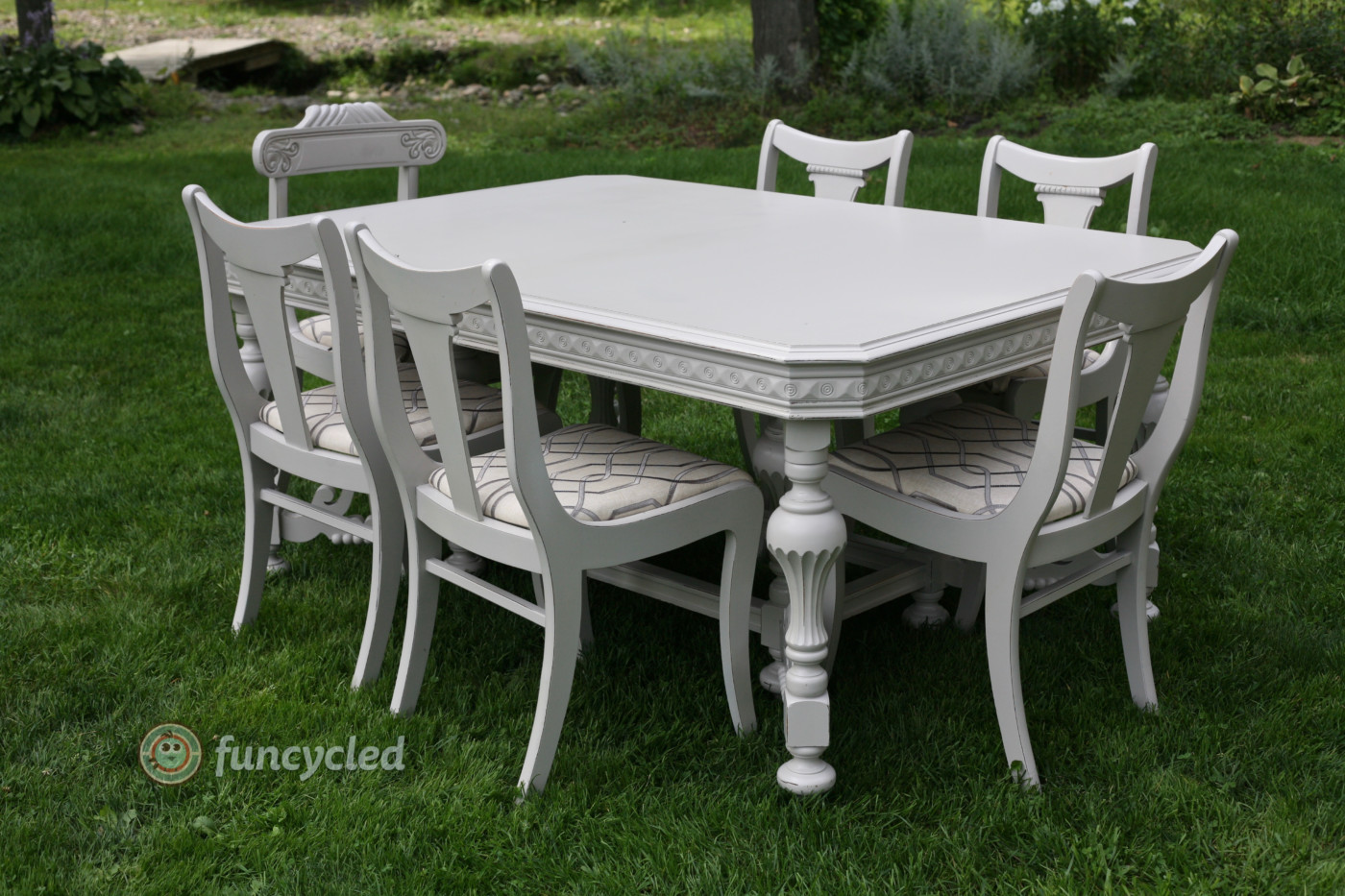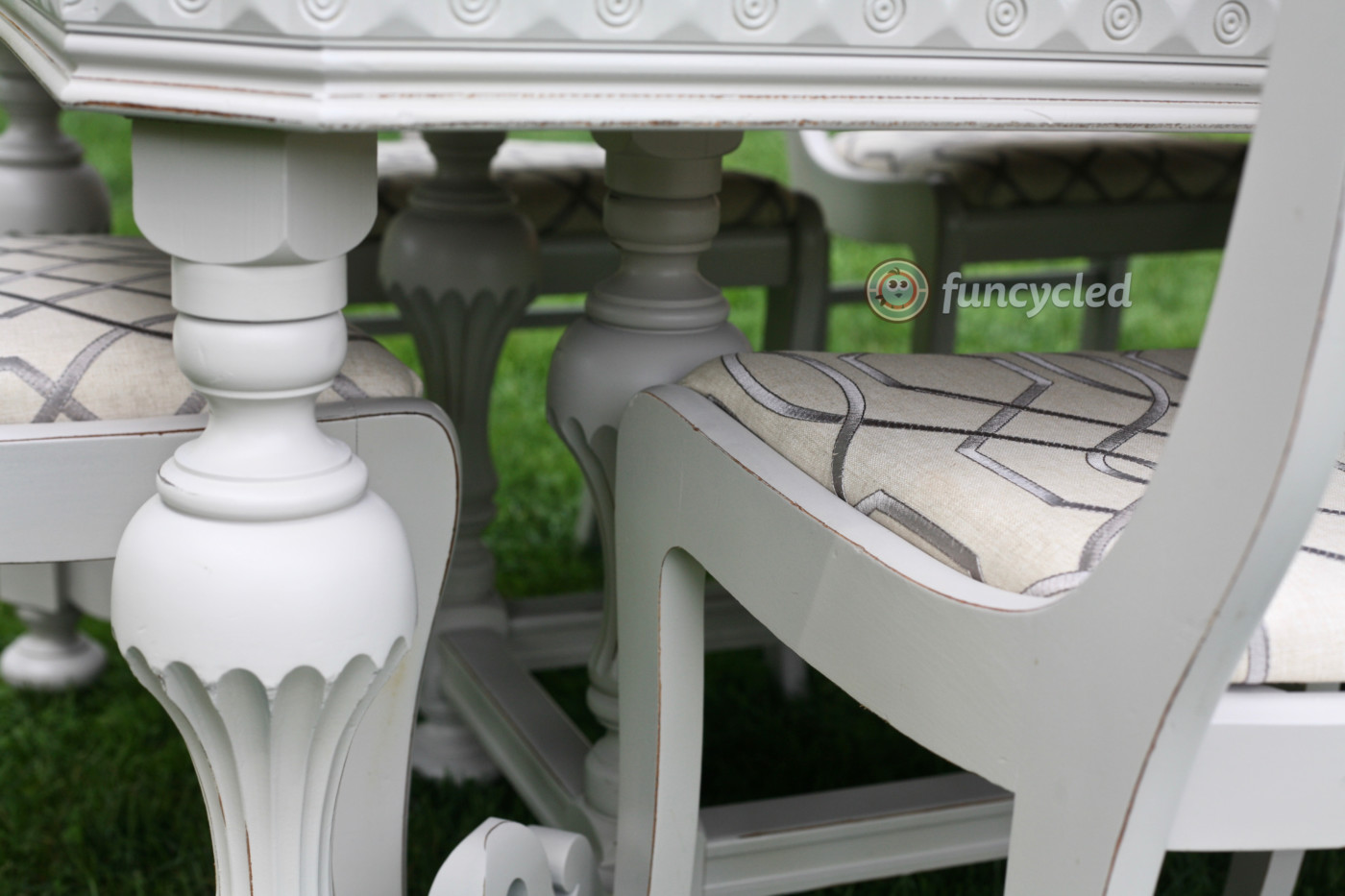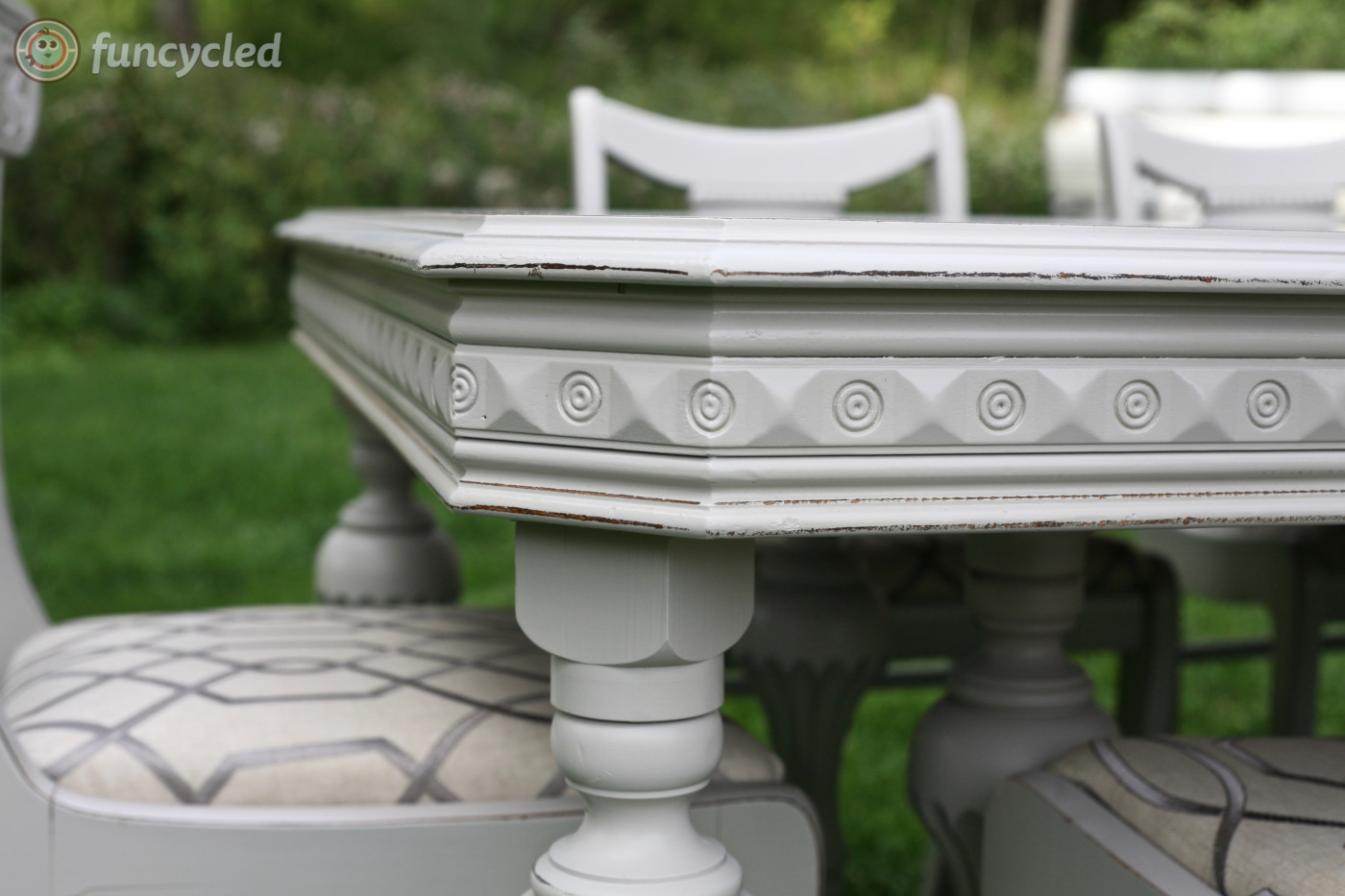 So pretty, right? Do yo have a space that needs a new look? Let us know! I can help with interior design and also try to find furniture that works well in the space. This set is not available to purchase but you can check out other new furniture for sale on our website here! If you'd like to purchase anything, please use our Contact Us form or stop by our store at 272 River Street, Troy, NY. I also added quite a few other new pieces to the store!
There is a box at the top right of this page to enter your email address to receive notifications by email when I post something new on this blog. Please sign up today!
Happy FunCycling Friends,
Sarah ;)
If you like what you see, please like FunCycled's Facebook page to keep up to date on the newest finds, vote on colors and give your input on our creativity. Last but not least, let us customize a furniture piece for you. We create custom furniture and will deliver for customers in upstate NY and also ship throughout the US. Send us a note with what you would like using our contact page. Or buy something that we've already designed from our furniture for sale page.