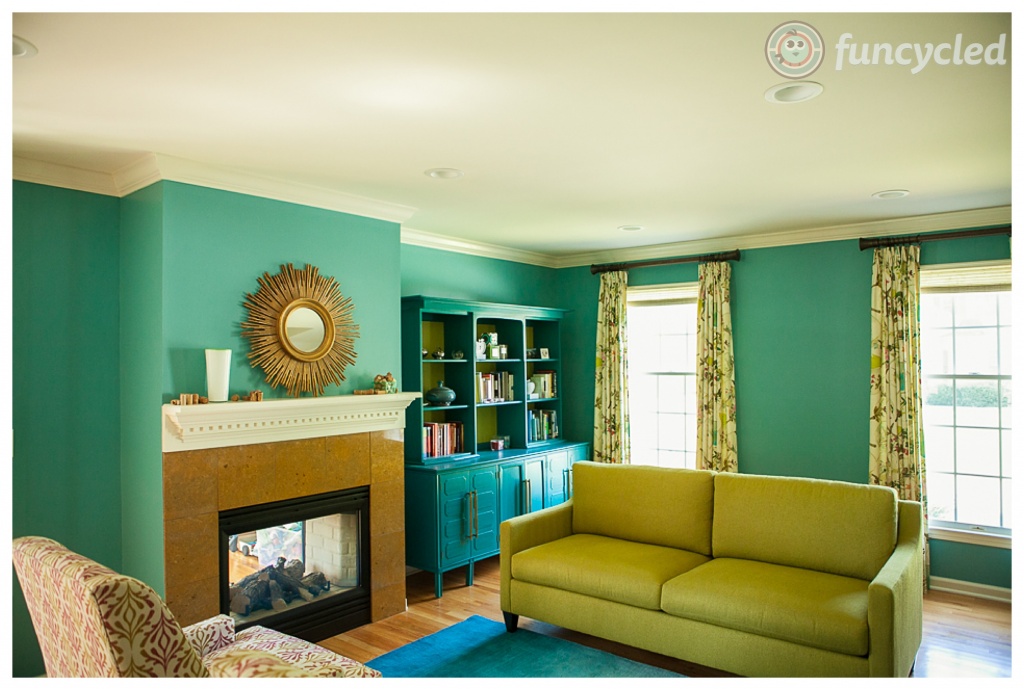 Hi Friends!
How's your week going?? We have been working and enjoying the first week in our 1805 dream house. I'm still in unpacking mode, but very soon I will be decorating and sharing photos with you. One fun thing I did this week was with the light in our living room. I didn't like the dome light at all, but I didn't want to buy a more dramatic chandelier until the room was more put together. While I was unpacking, I came across a brand new lamp shade that a friend had given me. I've never seen this done before, but for some reason, I thought my idea of using this shade might work for now. I took the glass part of the light off, turned the lamp shade upside down, and screwed in the end cap that was on the glass through the section of the lamp shade that would normally be where you'd screw it onto the lamp. Here's the quick before and after!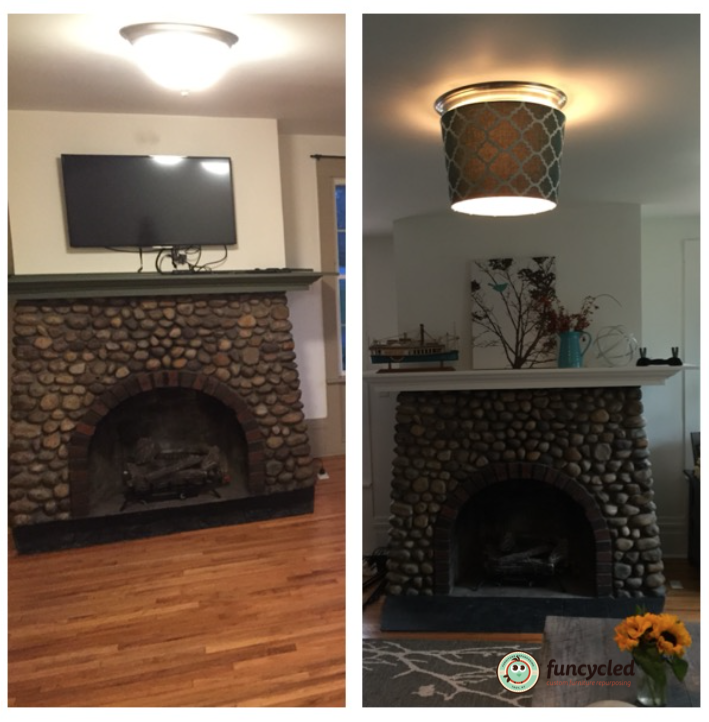 This Thursday we celebrate our one year store anniversary! We'll be open from 12-7pm and have free food from 2-7pm so please stop by and say hi! We would love to see you all and thank you for the business you've given us this year.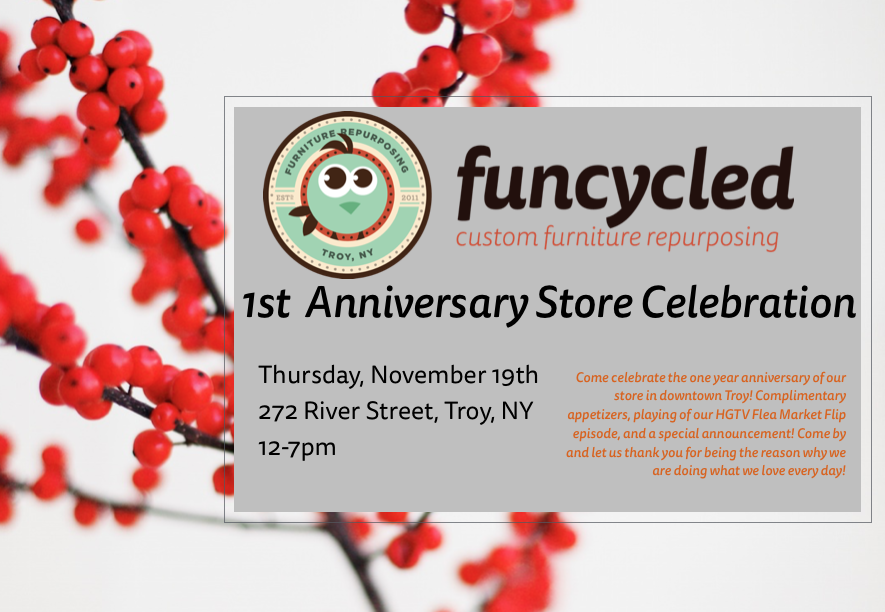 Each week we normally show you before and after pictures of furniture makeovers and of course furniture repurposing is my design crush. Since I've had decorating on my mind so much, I thought I would share photos from an interior design project I finished last year. Jessica and I had such similar styles, working with her was the best. We ended up doing the interior painting, designs and most of the furniture for them.
Let's start with the living room, shall we? We wanted lots of hues of teals. Jessica (and my) favorite color is teal so this was just the place to do it.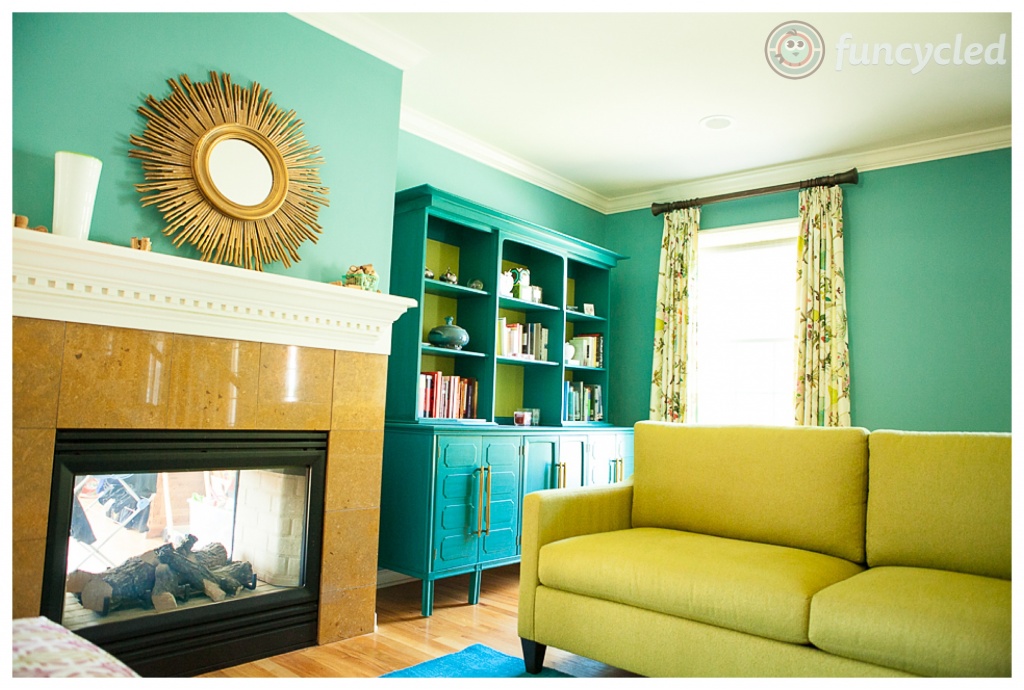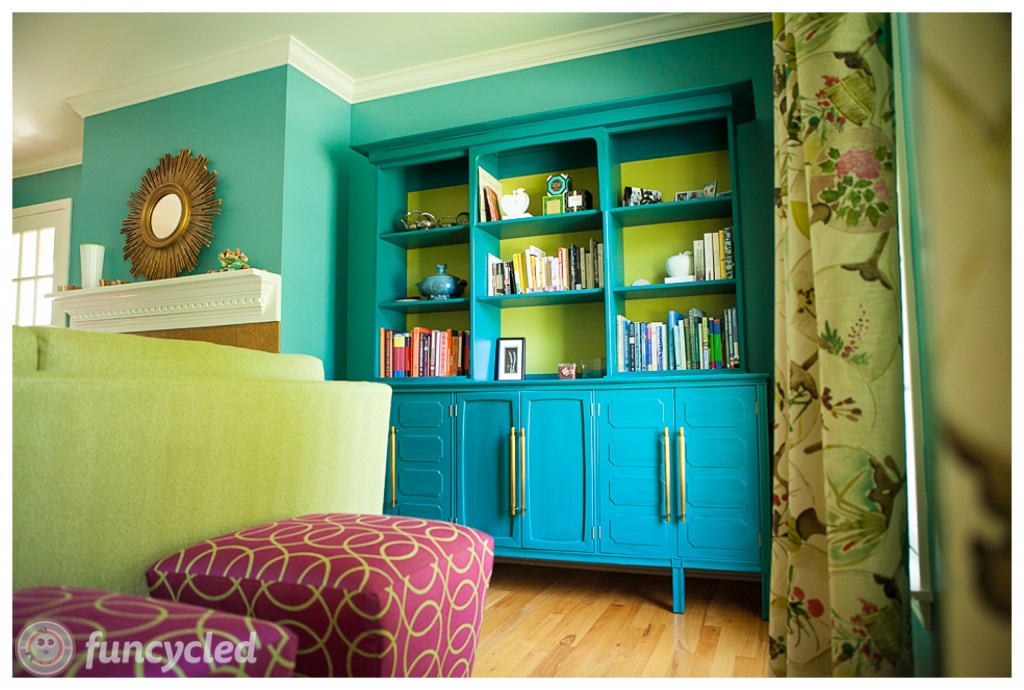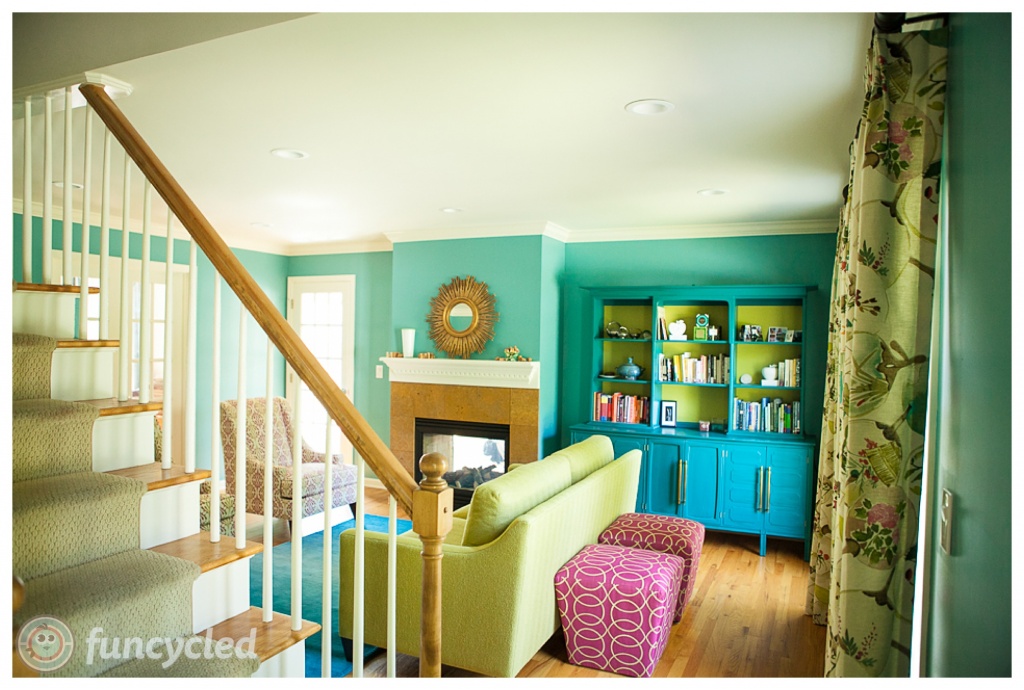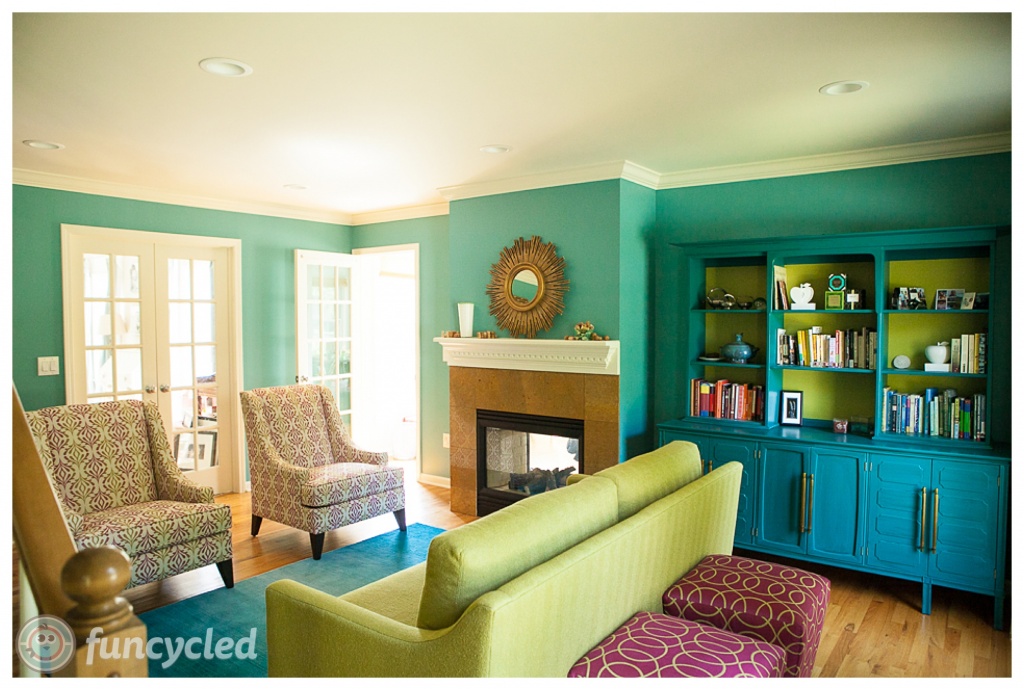 We also wanted to bring in green and magenta with the furniture and accents. We custom designed the hutch and by turning it into a library. You can see the before and after's of the library here.
Then we went to the master bedroom. These pictures don't show much of the decor or the bed because it wasn't in when we did the photo shoot. I absolutely love this oak mid century dresser set. The ombre stained drawer and the bright aqua box is so great! You can see how we created the ombre dressers here.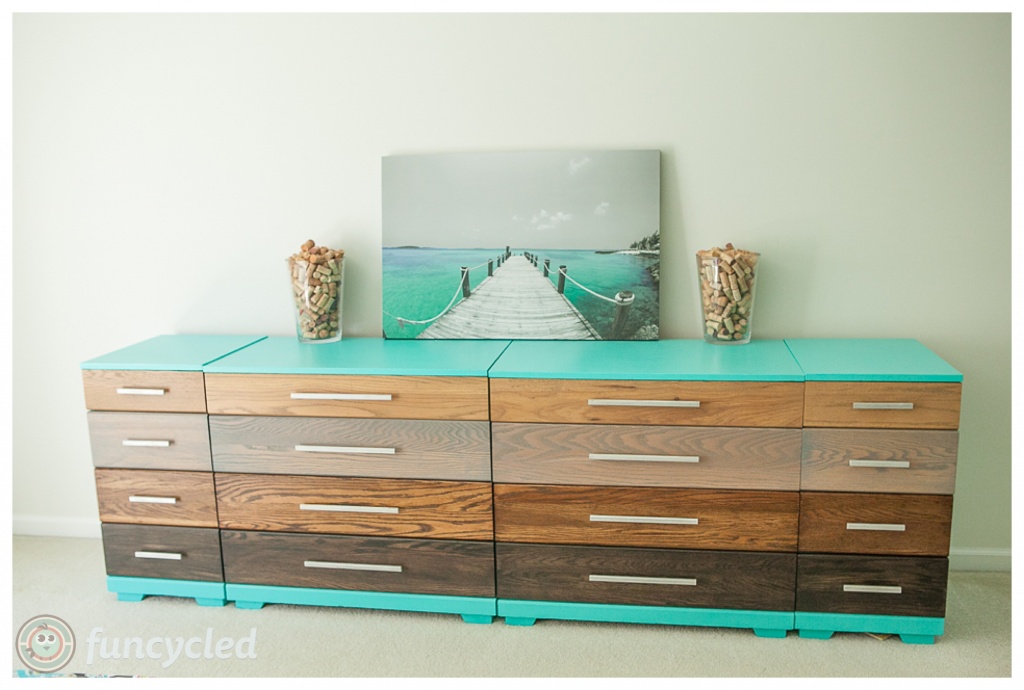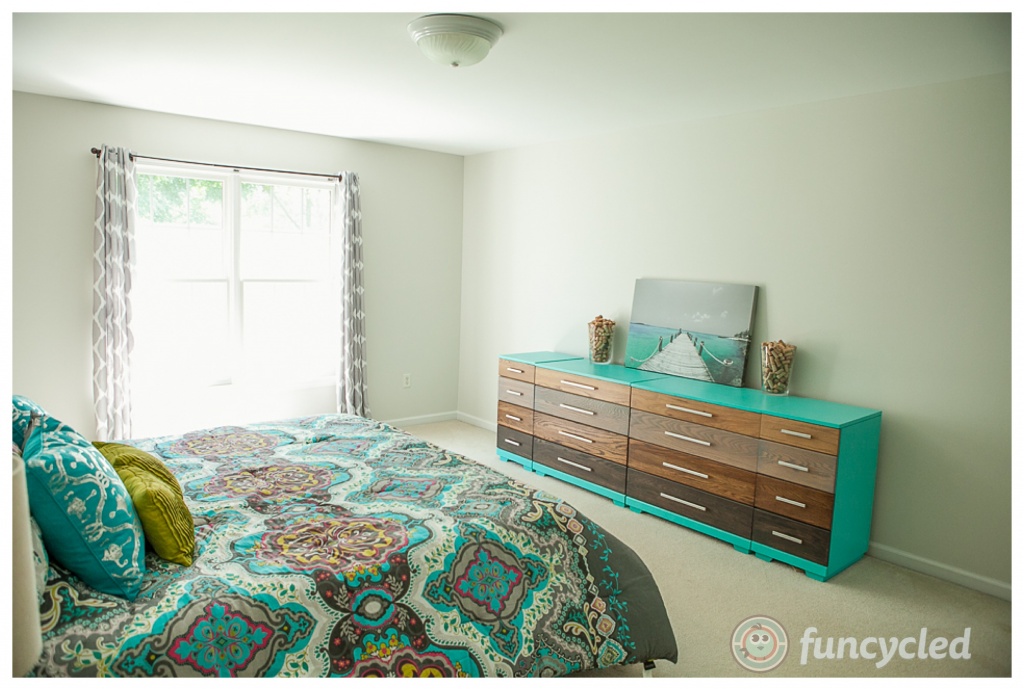 The guest bedroom is a perfect gray combination but with a pop of lime green instead of yellow. Everyone puts yellow with gray and it looks great, we just wanted to brighten up the yellow to give it a more modern vibe.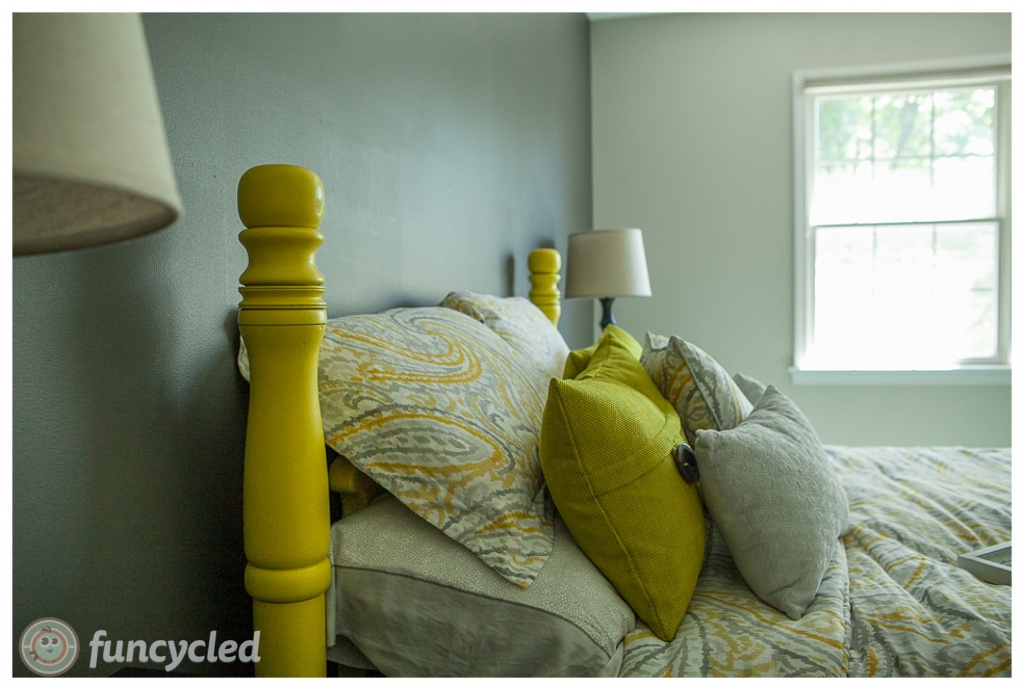 There son's room was fun, too! Oliver wanted to have blue and orange. He wanted a very bright orange so we included it wherever we could. This mid century desk looked great with orange and we toned down the bright color with the stained drawer fronts again. Check out how we redid the desk here.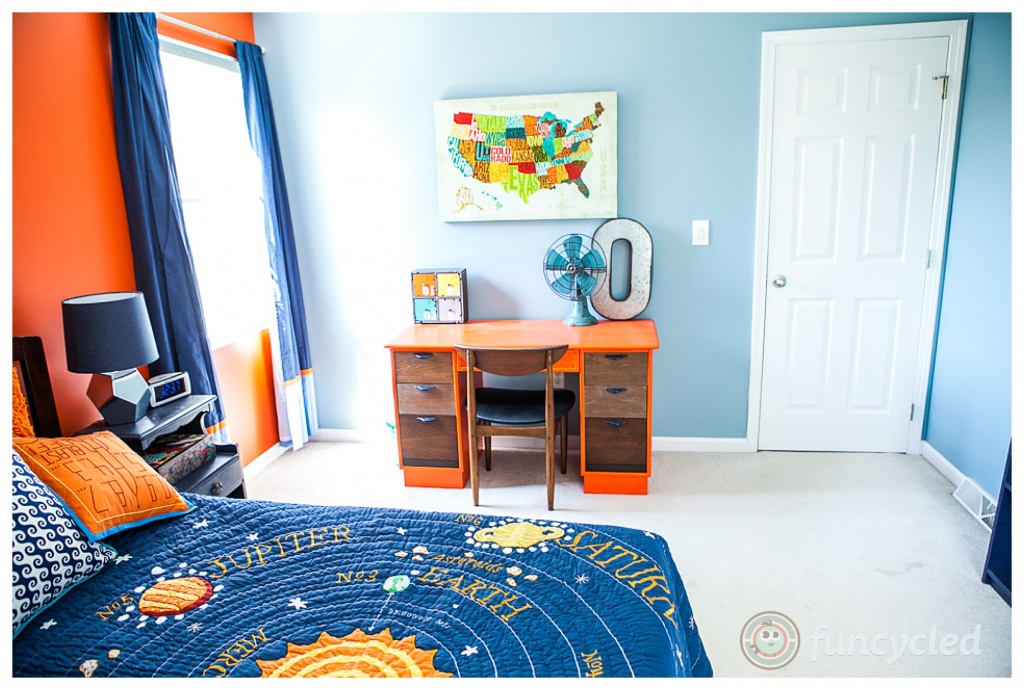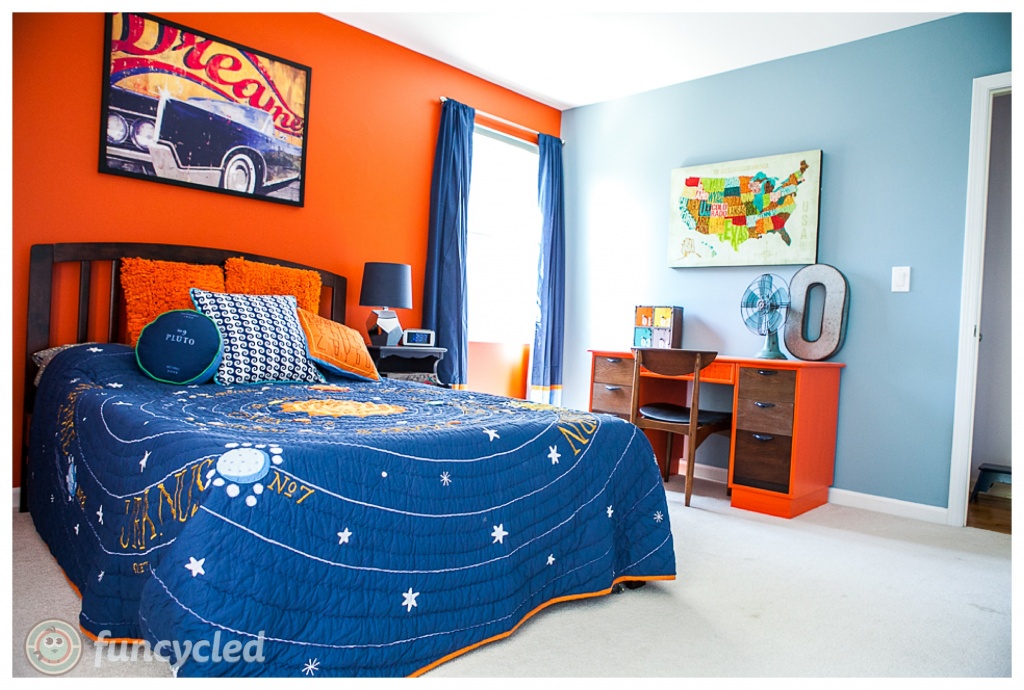 Up next is their daughters room! We wanted to bring in lots of bright color but with more feminine furniture. We made that happen with a gray french provincial dresser set, an orange bookcase, and bright pops of pink and teal. We didn't do a bed yet because they wanted the mattress to  be close to the floor while Kennley learned how to sleep in a big girl bed. See the dresser set transformation story here.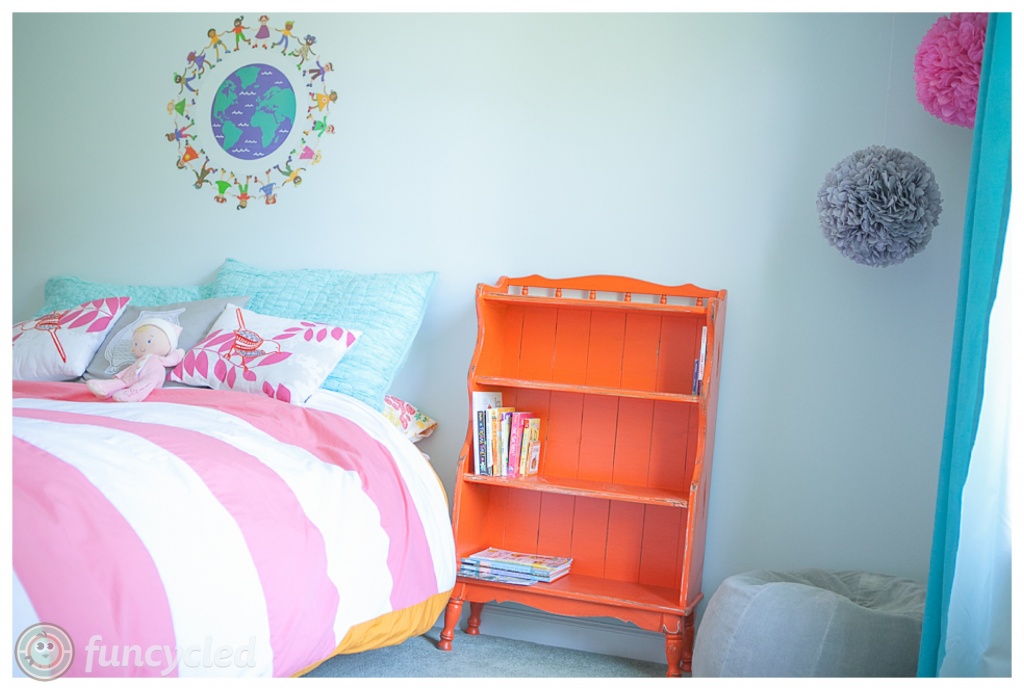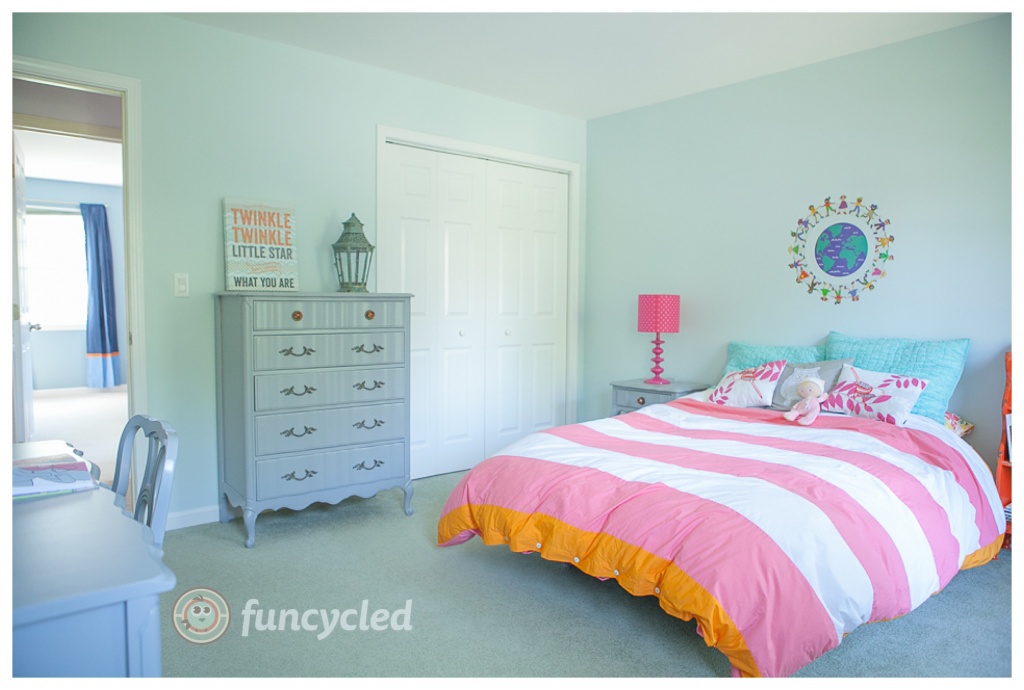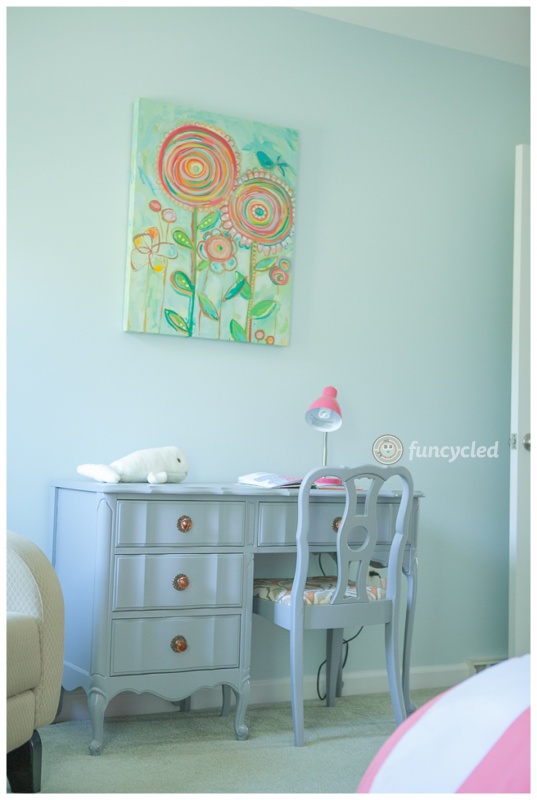 I hope these pictures have inspired you! We will have more inspiration for you from our 1805 dream house soon! Remember to follow along on Facebook or Instagram!
If you have rooms that need help with beautiful furniture and unique designs, please use our Contact Us form for a quote or stop by our store at 272 River Street, Troy, NY.
I also added quite a few other new pieces to the store!
There is a box at the top right of this page to enter your email address to receive notifications by email when I post something new on this blog. Please sign up today!
Happy FunCycling Friends,
Sarah ;)
If you like what you see, please like FunCycled's Facebook page to keep up to date on the newest finds, vote on colors and give your input on our creativity. Last but not least, let us customize a furniture piece for you. We create custom furniture and will deliver for customers in upstate NY and also ship throughout the US. Send us a note with what you would like using our contact page. Or buy something that we've already designed from our furniture for sale page.