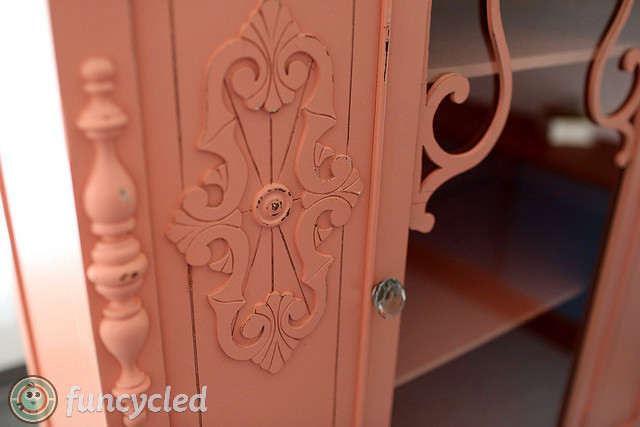 Hi Friends!
How are you enjoying this beautiful weather? Man I love it!! Every over-70-degree minute of it. Not only am I so much less on edge because I'm always cold when the weather is colder, but it also makes work so much easier, e.g. much shorter dry times and more space to work. I'm loving it!
Last week was fun and so very busy! The Vanguard Showhouse opened to the public last week. We would love for you to stop by! Here's the info. for the Vanguard Showhouse. It's only open until May 17th and the time is going to fly by – so make your plans to visit!! Also, downtown Troy's first outdoor farmer's market of the season occurred this past Saturday. If you've never been to the Troy Farmer's Market, you HAVE to stop by. It's huge, the vendors are amazing and all of the parking garages are free to park in on the weekends. It's held outside on River Street (the street our store is on) every Saturday from May-September from 9am – 2pm. Things were selling like hot cakes at our store so thank you to everyone who came and shopped local!
On an even important note, our little man turned 7 in the past week. Why does he have to get so big? It makes me sad. I feel like 7 sounds so much older than 6, We're more than half way to his teenage years. Meh… He's just the cutest little thing.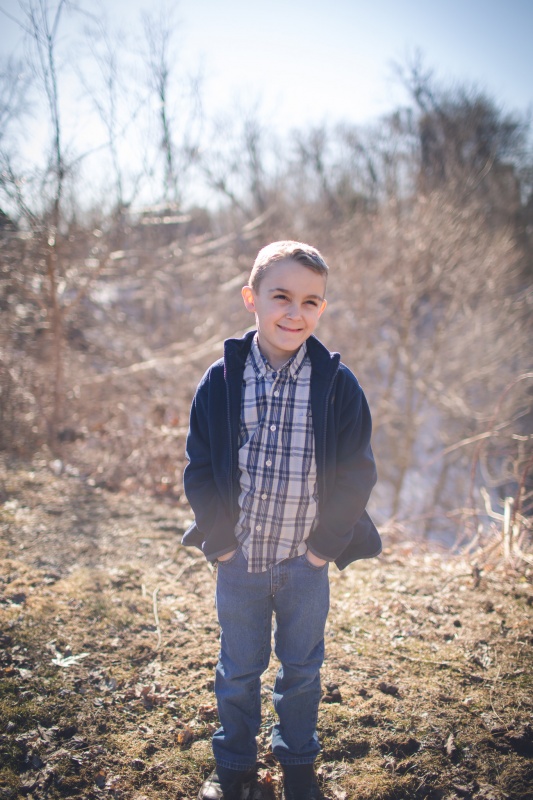 Now that you're all up to date on our week, I want to share an adorable before and after china cabinet makeover. I've been wanting to try a new coral because coral can be a tricky color. I don't like it too orange or too pink. I think this color is so soft and beautiful… just what I wanted.
Here's the china cabinet before.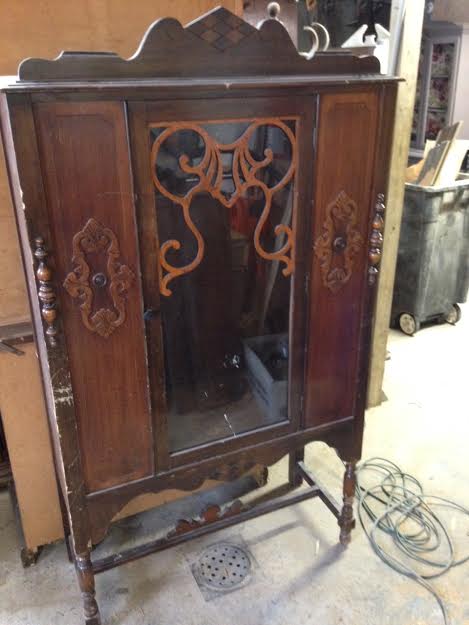 If you'd like to see how we paint furniture, check out our How to Paint Furniture post. The color we used was Ravishing Coral by Sherman Williams. We lightly distressed it to highlight the detailing.
Remember that this china cabinet is currently for sale! Please check out our Furniture For Sale page to see if it's still available! 
Happy FunCycling Friends,
Sarah ;)
If you like what you see, please like FunCycled's Facebook page to keep up to date on the newest finds, vote on colors and give your input on our creativity. There is a box at the top right of this page to enter your email address in to receive notifications by email when I post something new on this blog.
Please sign up today! Last but not least, let us customize a furniture piece for you. We create custom furniture and will deliver for customers in upstate NY and will also ship throughout the US. Send us a note with what you would like using our contact page. Or buy something that we've already designed from our furniture for sale page.