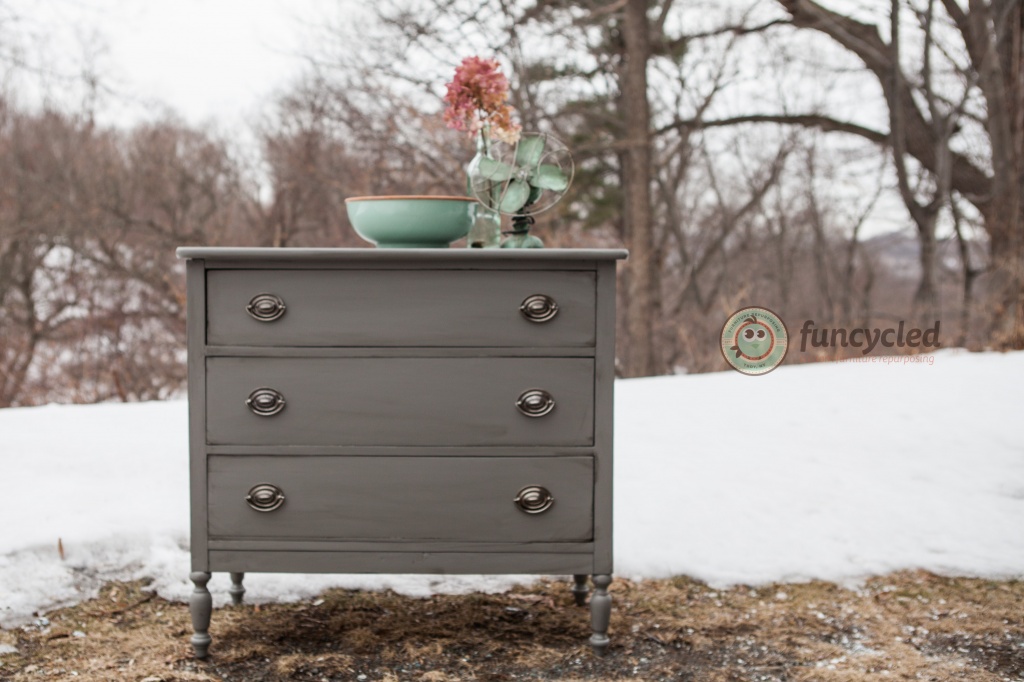 How are you all doing? Despite ANOTHER snow storm here in NY, the temps have made there way up a bit so we all feel like there may be hope that spring is going to come after all. And something else creating hope – babies … little babies are being born everywhere. So many of my friends are pregnant or recently gave birth, including this little beauty named  Margaret. I was able to hold her as a one day old miracle. Chelsea took her newborn photos! Sooo adorable right?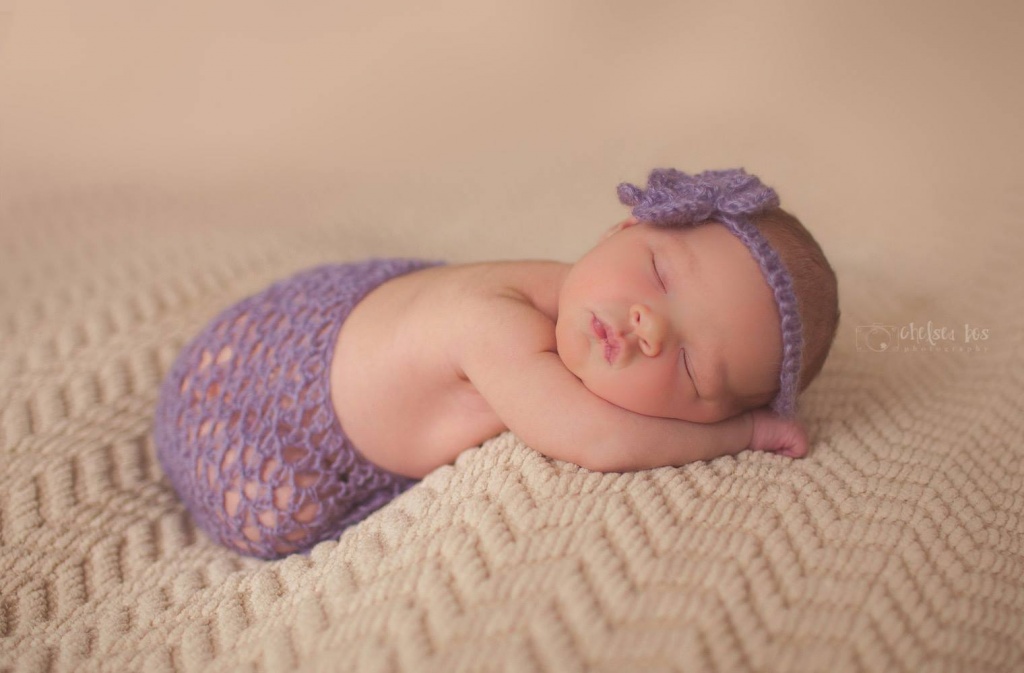 Then I was soooo super blessed to be able to go away on an overnight women's retreat with a group of ladies from my church. Man oh man do I love these girls!! They really are family to me. We grow, support, challenge and encourage each other daily! "And let us consider one another to provoke unto love and to good works:"- Hebrews 10:24-25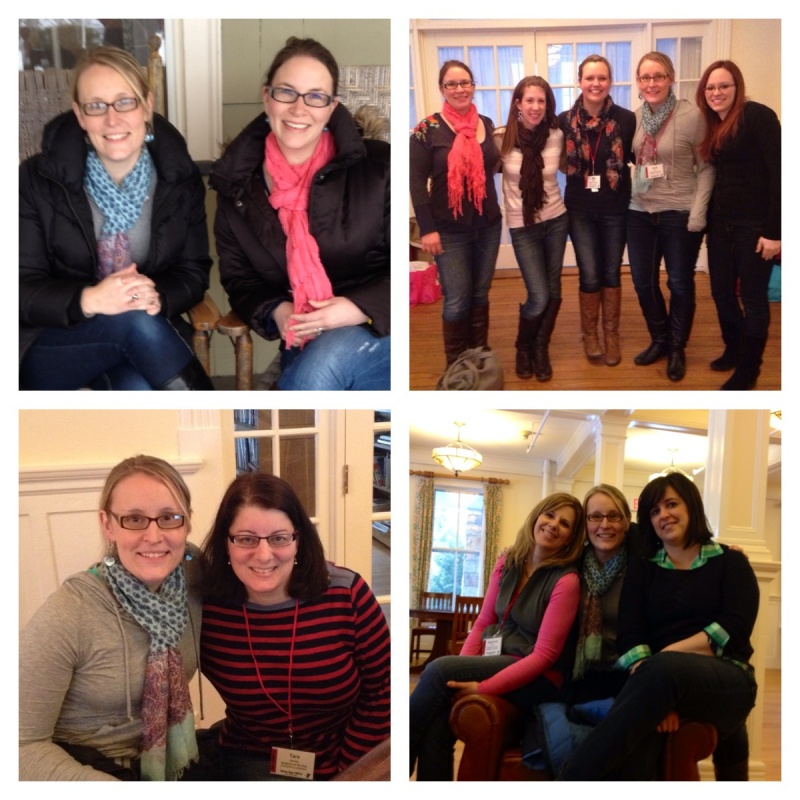 Look at how beautiful Silver Bay is…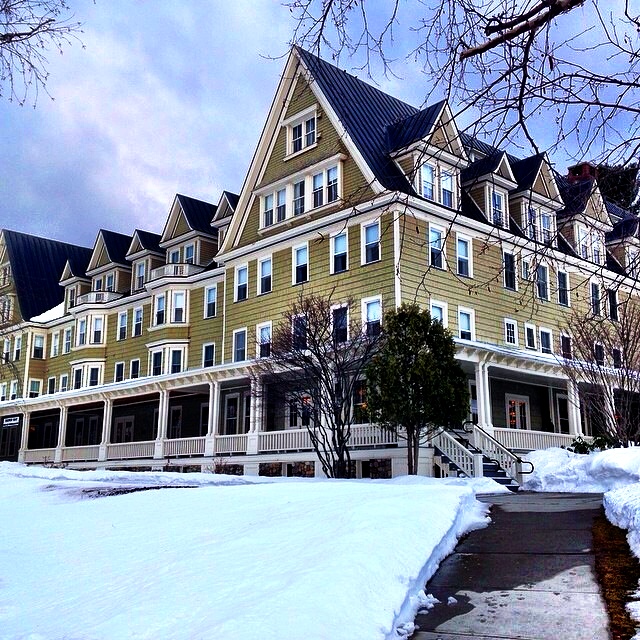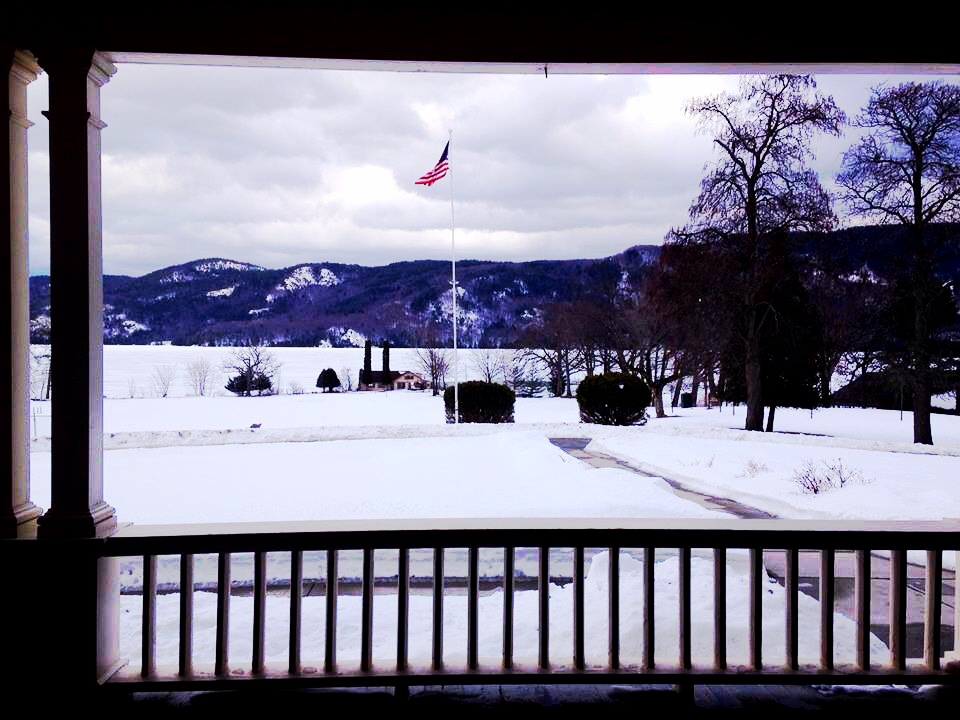 My cell phone didn't work there and you know you have friends who've got your back when they don't tell you that there is wifi (and I checked once but didn't see it) because they think you need a break from social media and work. They told me on the way out of camp! Boy do I love them. It was such a nice time being "unplugged" and relaxing with friends. Not to mention the great Bible teaching from our pastors' wives.
You're here for the furniture, right? Well, this was one of my favorite pieces from last week. It's actually going to be a bathroom vanity, but we don't have the bowl installed yet. So, you get to see it as just a pretty little dresser that I love soooo much. I can't even believe the transformation. Here's the before picture. I felt like this one was worthy of being put out for trash.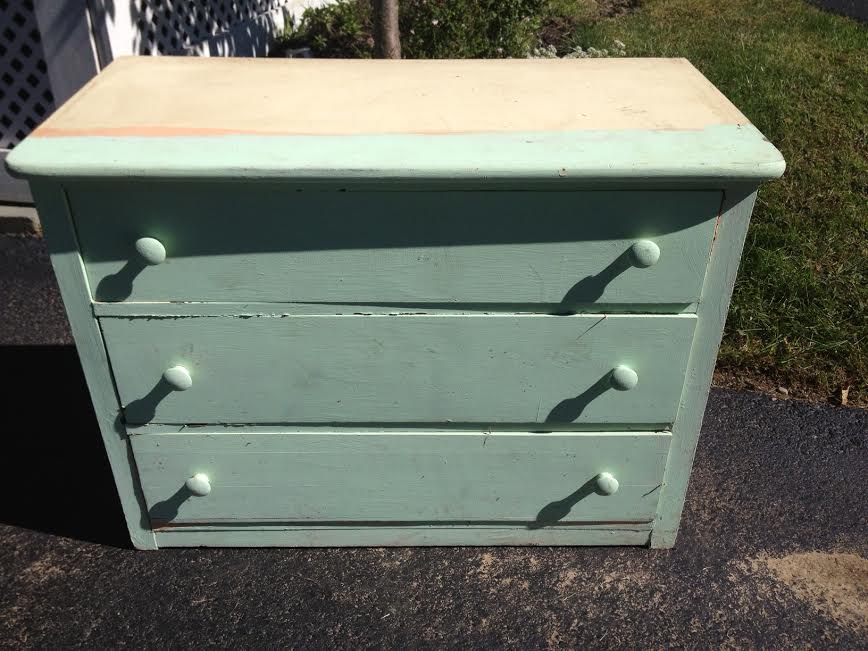 It actually had a lot of damage that we had to repair inside. We didn't realize that there was so much damage to the drawers. When we pulled the plastic off the bottom of the drawers, there was water damage that warped the wood. John replaced the bottom of the drawers, then sanded all the surfaces to make sure the drawers would slide smoothly. We ordered new hardware and painted it with Benjamin Moore's Chelsea Grey. I can't tell you how much I like the contrast of the grey paint and the knob color. I also glazed and sealed this (with 6 coats of water based poly) because it's going in a bathroom. We also wanted to add height to the piece so we picked up new legs at Lowes and installed them as well.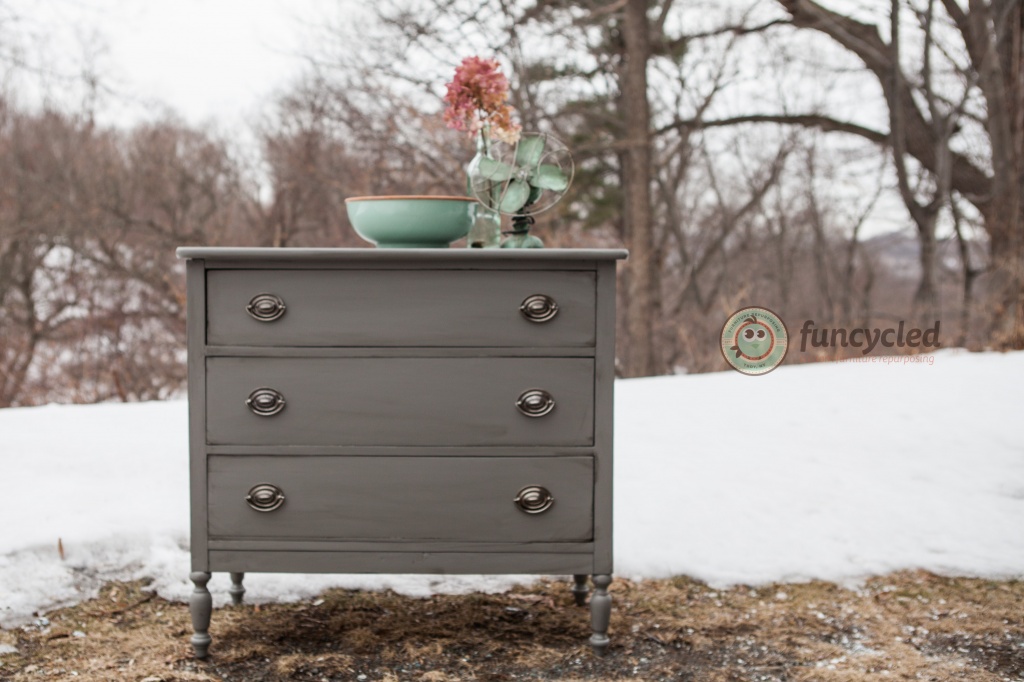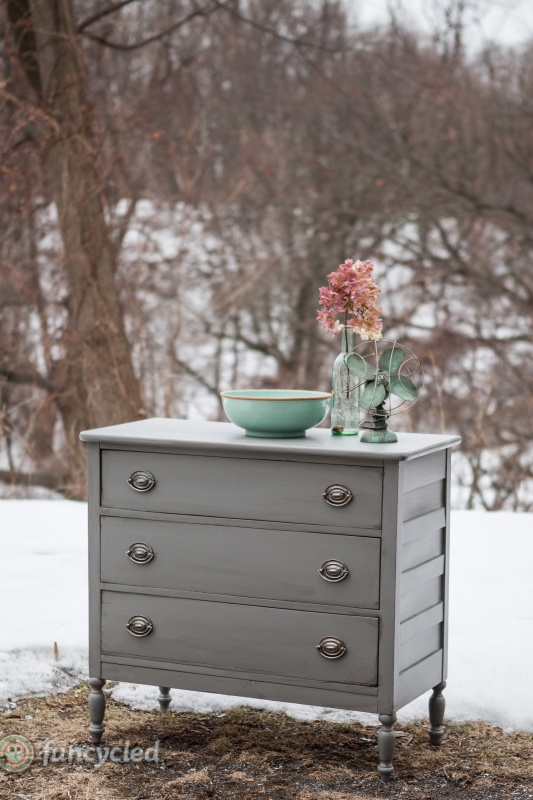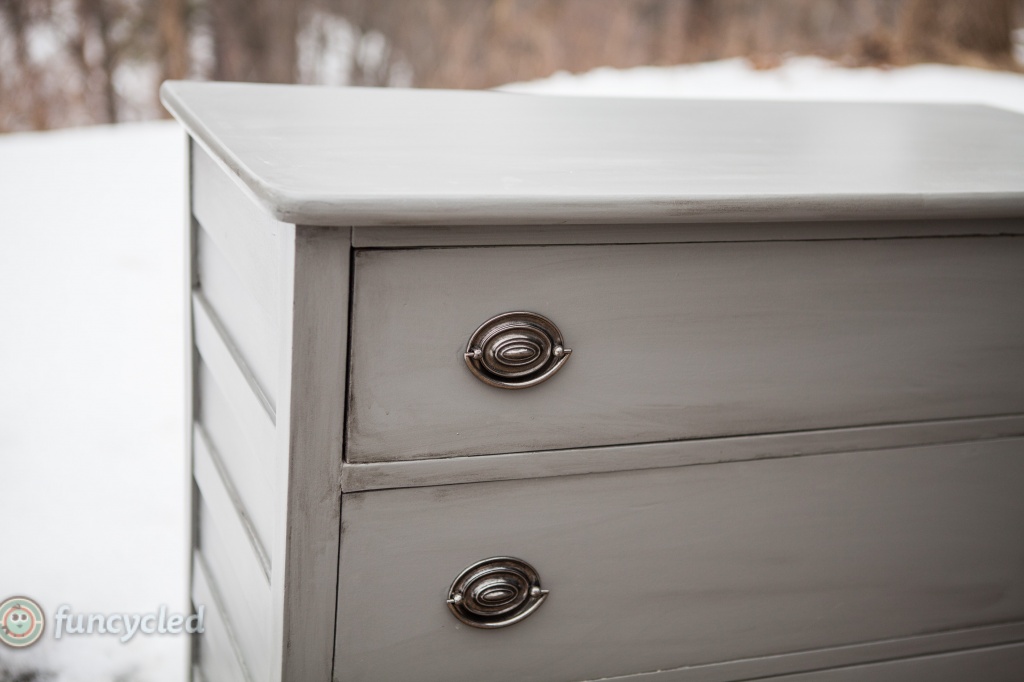 Adorable?? Heck yes. Thanks so much for buying this and the Mustard Yellow Vanity for your bathroom Sarah. I hope you all have a great week!! All the after pictures are by Chelsea Bos Photography.
Also make sure you stop by our Furniture For Sale page! Just added these pieces today! :)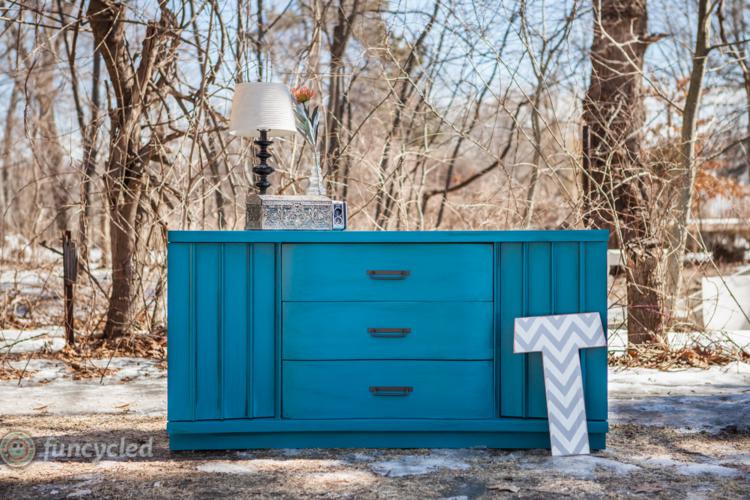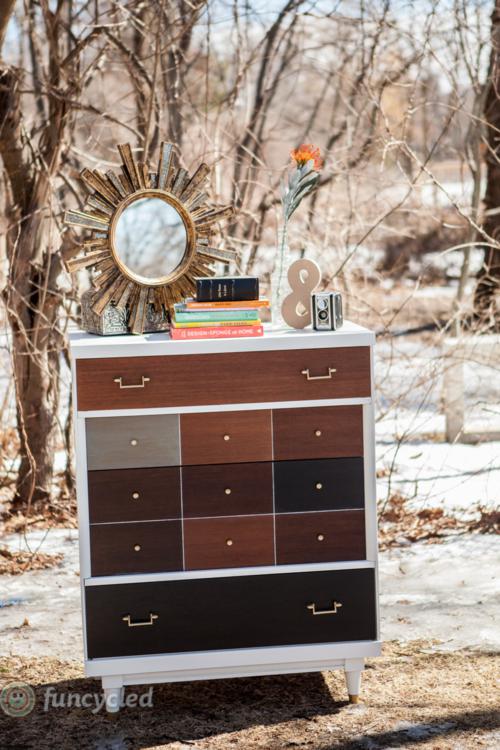 Happy redesigns everyone,
Sarah ;)
If you like what you see, please like FunCycled's Facebook page to keep up to date on the newest finds, vote on colors and give your input on our creativity. There is a box at the top right of this page to enter your email address in to receive notifications by email when I post something new on this blog.
Please sign up today! Last but not least, let us customize a furniture piece for you. We create custom furniture and will deliver for customers in upstate NY and will also ship throughout the US. Send us a note with what you would like using our contact page. Or buy something that we've already designed from our furniture for sale page.