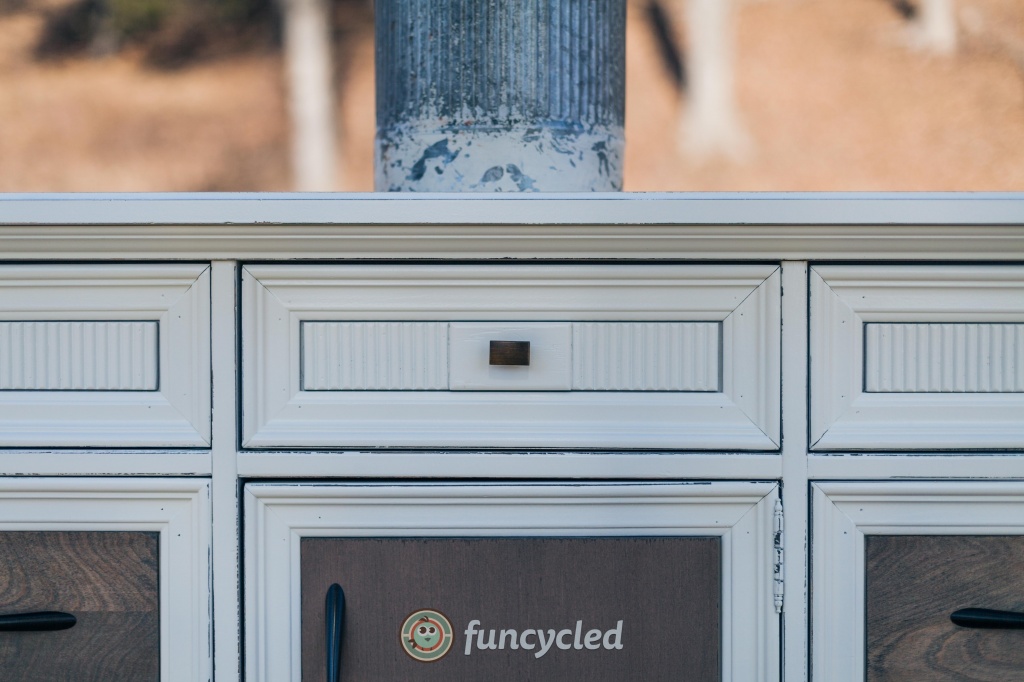 Hi Friends,
How was your week? We had a good one! Last week was the first week since early January that I didn't feel sick and man oh man was that nice!! I could breath, not cough, not puke. Win, win, win!! We even spent some of the week working on our house projects after working on yours. I painted our front door Dark Teal by Benjamin Moore.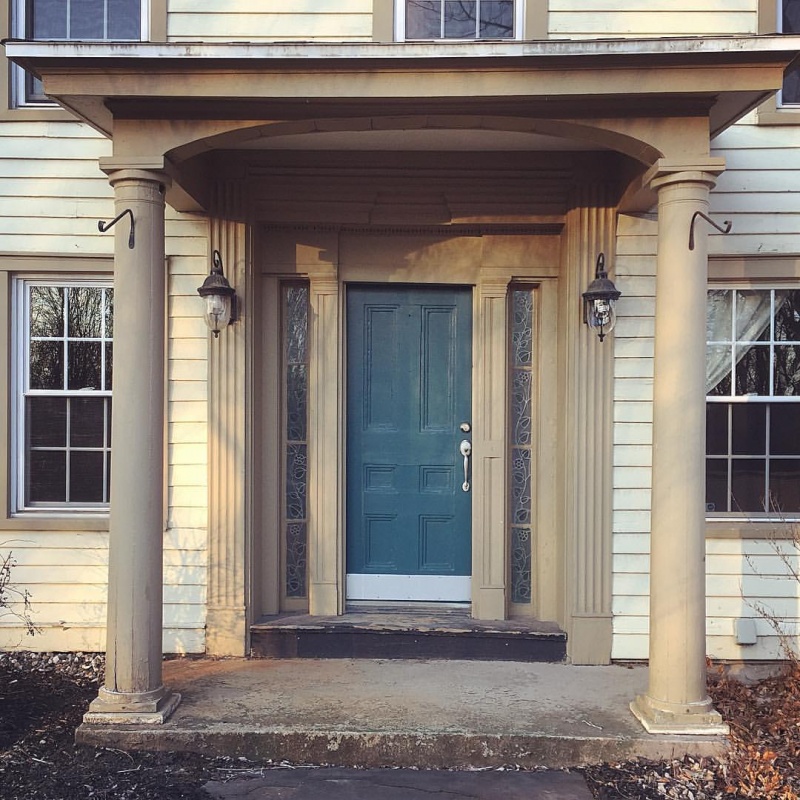 So pretty, right?? I can't wait to add hanging plants! Unfortunately, in the Northeast putting anything green outside is risky until at least the end of April :(.
For this week's furniture makeover, I wanted to share this dresser transformation. Here it is before: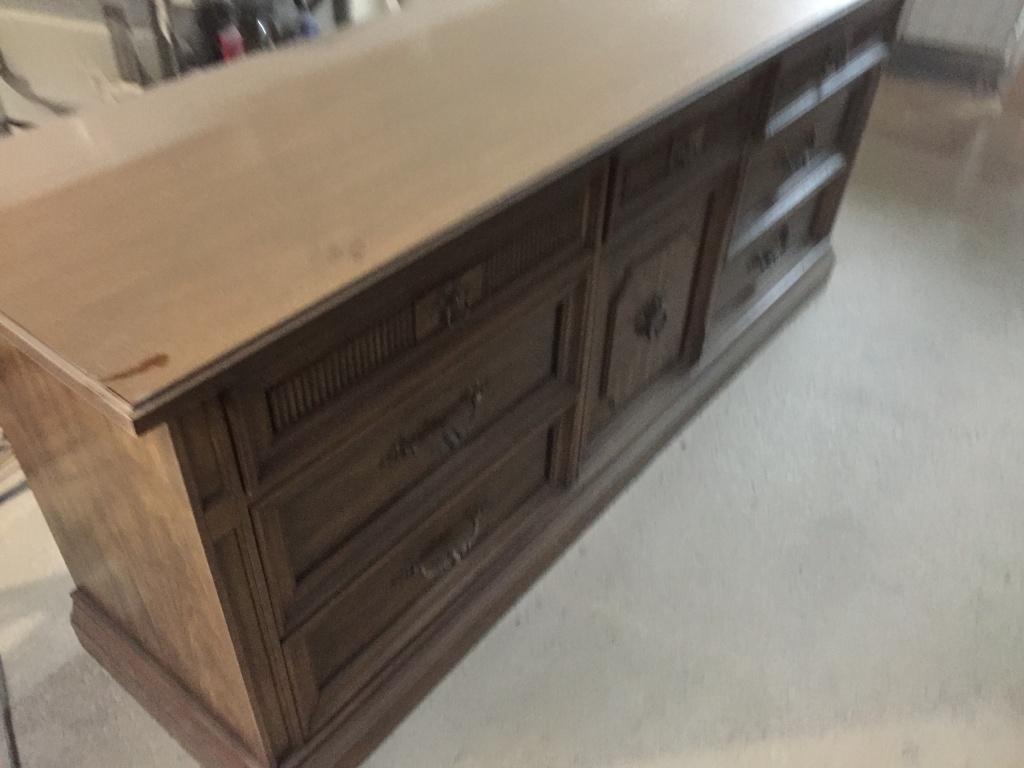 When we bought this originally,  we really wanted to add barn board to the front of the dresser, but with the angle of the trim work on the drawers it just wasn't going to work. We had another idea to add backer board instead because it's so much thinner. So we stained the backer board with a gray stain and attached it with Liquid Nail.
We painted it using Benjamin Moore's color Simply White and then lightly distressed it. If you'd like to see how we paint furniture, check out our How to Paint Furniture post.  We also added new hardware to give it a more modern look!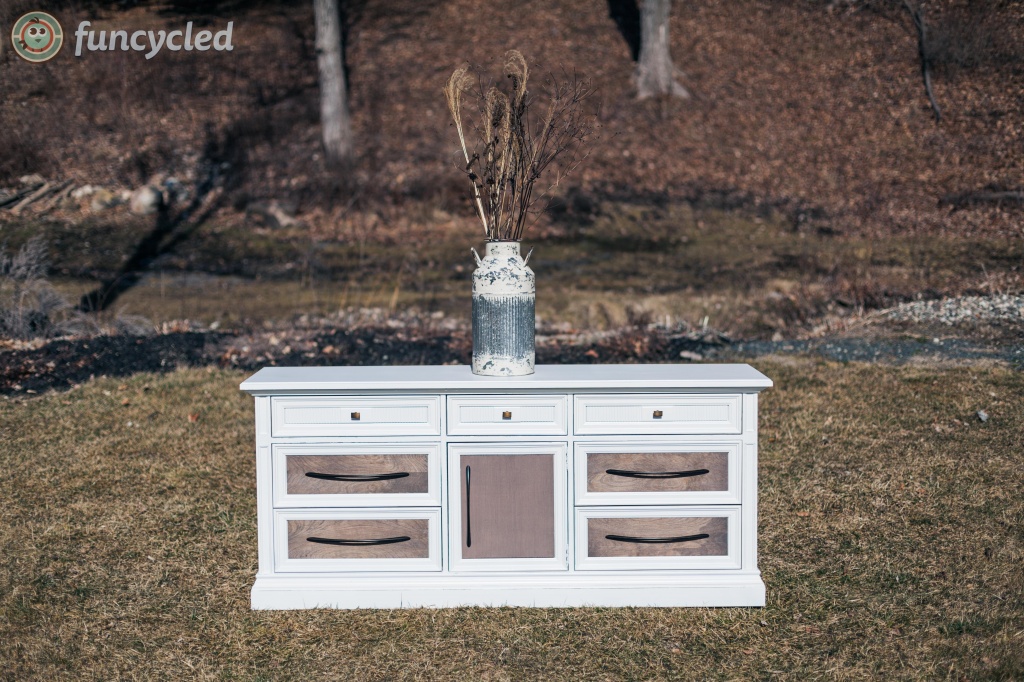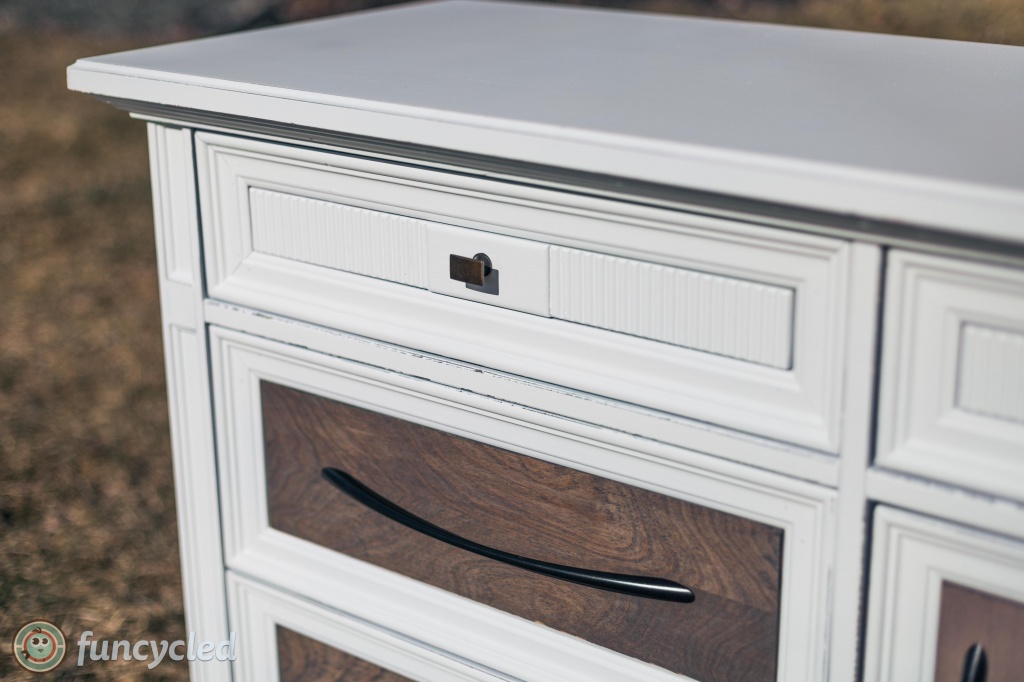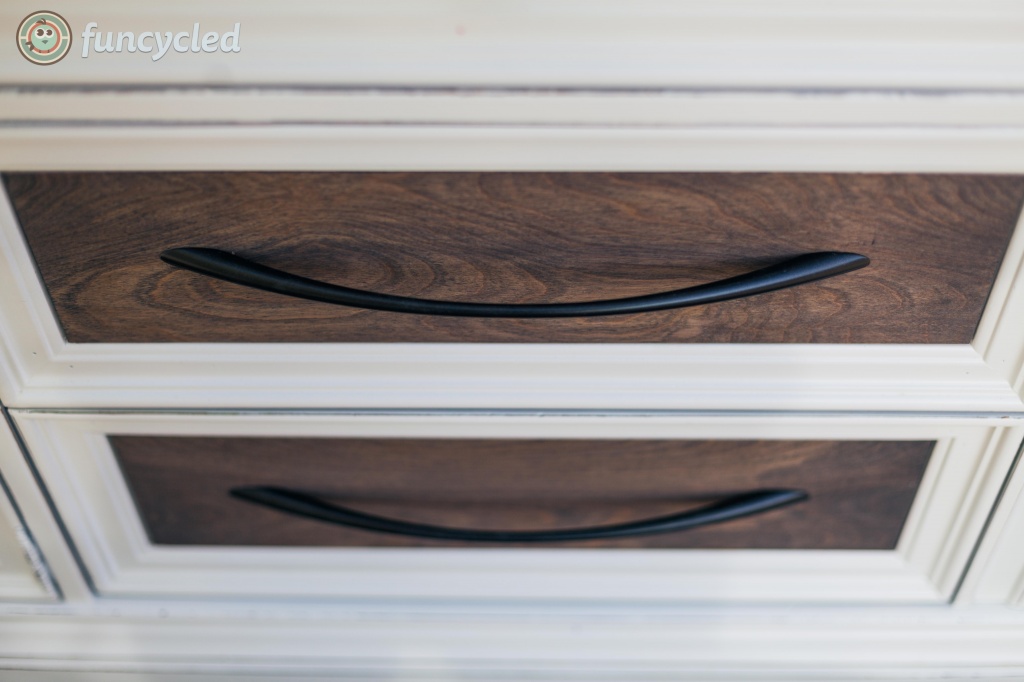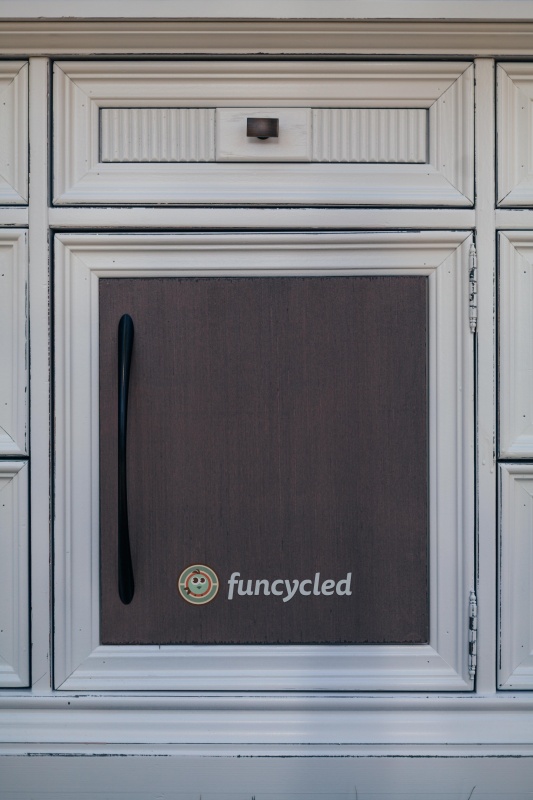 The best part?? IT'S FOR SALE!! HORRAY! Head over to our Furniture For Sale page for more pics, pricing and sizes.
Here are a few other beauties that are for sale right now, too!
There is a box at the top right of this page to enter your email address to receive notifications by email when I post something new on this blog. Please sign up today!
Happy FunCycling Friends,
Sarah ;)
If you like what you see, please like FunCycled's Facebook page to keep up to date on the newest finds, vote on colors and give your input on our creativity. Last but not least, let us customize a furniture piece for you. We create custom furniture and will deliver for customers in upstate NY and also help you ship throughout the US. Send us a note with what you would like using our contact page. Or buy something that we've already designed from our furniture for sale page.