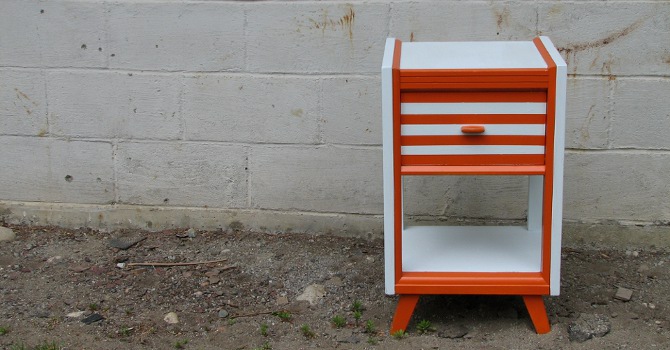 We've been busy here redoing a few different end tables. Instead of doing a post about each one, I thought I would show you the before and after of them. To see how we painted each one, visit our post How To Repaint Furniture.
All of the end tables are currently for sale so shoot me an email at sarah@funcycled.com if you're interested.
This small table had a crack in the bottom section that needed to be repaired and some of the joints were coming apart. We mended it and then painted it a light, light blue. We then distressed it and sealed it for quality.
This antique pie shape table was painted teal, glazed using a chocolate coffee color and lightly distressed.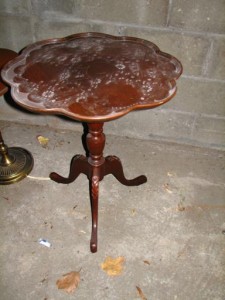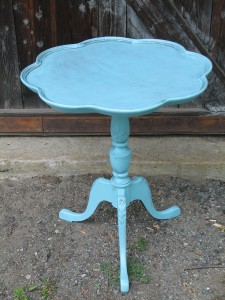 I love the shape of this end table! I painted it a sage green and used black glazing to antique it.
This retro orange table was a mix of John and I. We both worked together to come up with it… hence the more manly look. ;) It was given to me by a lady who was like a 2nd mom to me growing up. Thanks Mr. Irish!!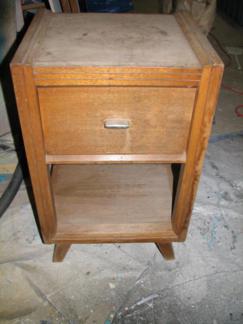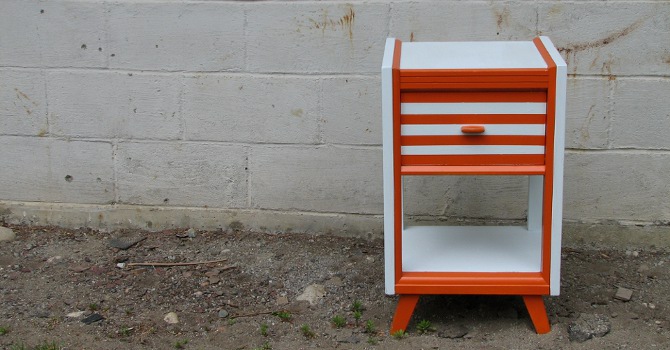 This table was completely designed for the knob! I fell in love with the knob at Hobby Lobby and couldn't resist.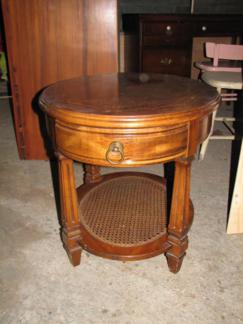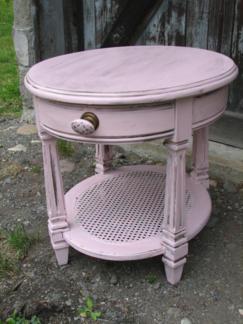 Happy Redesigns,
Sarah
PS- If you like what we're doing, please like us on Facebook at: www.facebook.com/funcycled or share this on Pinterest! Also, you can now get each of our new projects emailed to you when you enter your email address in the box at the top right side of this page.