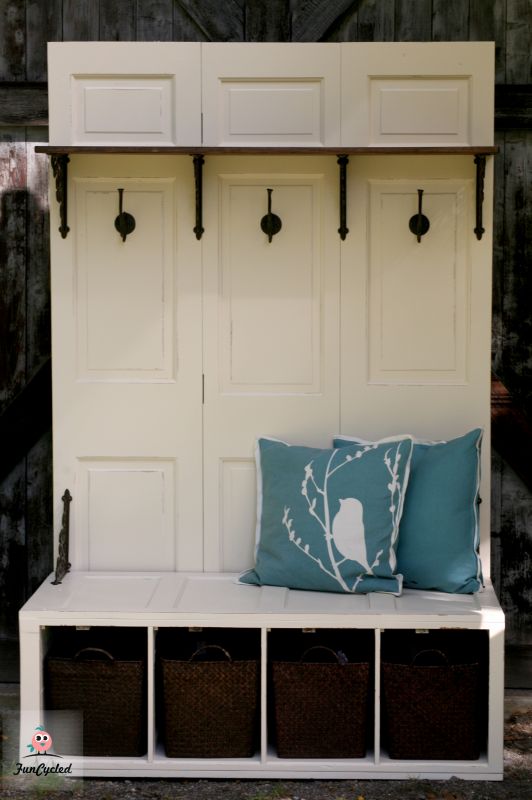 Hi All!!!
I'm beyond excited to share this before and after with you. Ever since I first laid eyes on this file cabinet, I wanted to turn it into a hall tree bench. One of our customers, Laurie, stopped by to buy a different piece and asked me what plans I had for the file cabinet. Once I told her, she said that she needed something exactly like that!! YAY! I was sooo excited to have an excuse to get started.
Here it was before!!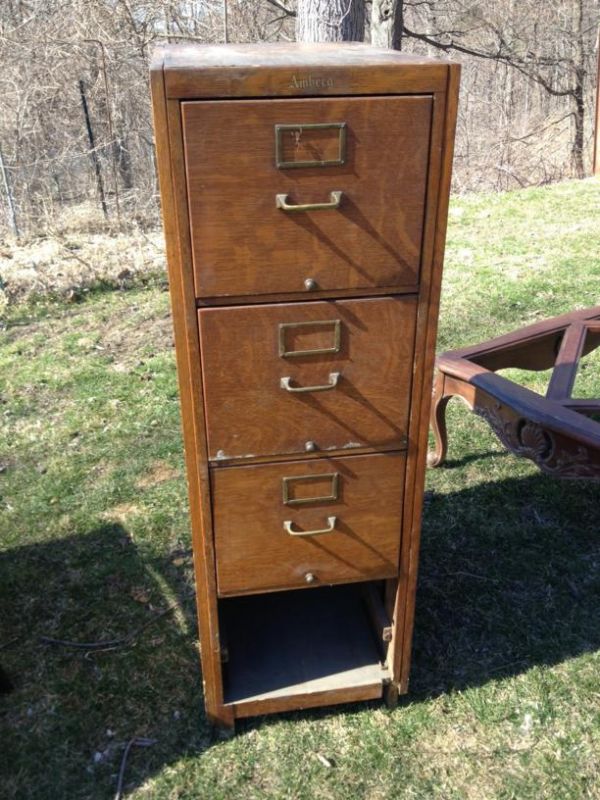 We flipped it on it's side and boxed in the drawers and side first. The hardest part with this project was finding doors that would be the right width for the back. One was too skinny, two were too wide. So we had  to try to find three matching old solid wood doors. That's no easy task. usually you can find two matching, but three… not so much. Well, the third and middle door doesn't exactly match but we trimmed it up so you wouldn't even be able to tell.
Up next, we painted everything using Benjamin Moore's Simply Irresistible 205. Then I slightly distressed it and sealed it with a protective clear coat. We added a wood shelf and the corner brackets.
I CAN NOT WAIT to show you the after pictures. I want one of these myself!! If you'd like one, we can custom build something similar for you. Just use our Contact Us form to let us know what size you're looking for and I'll get you a quote.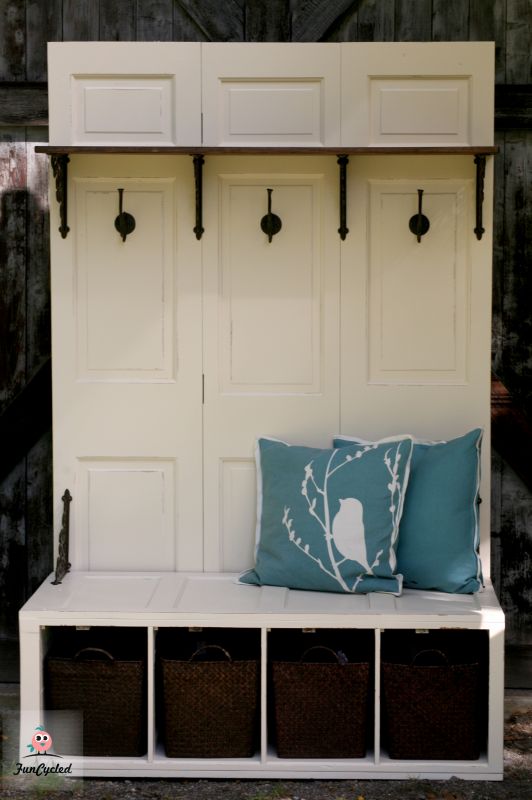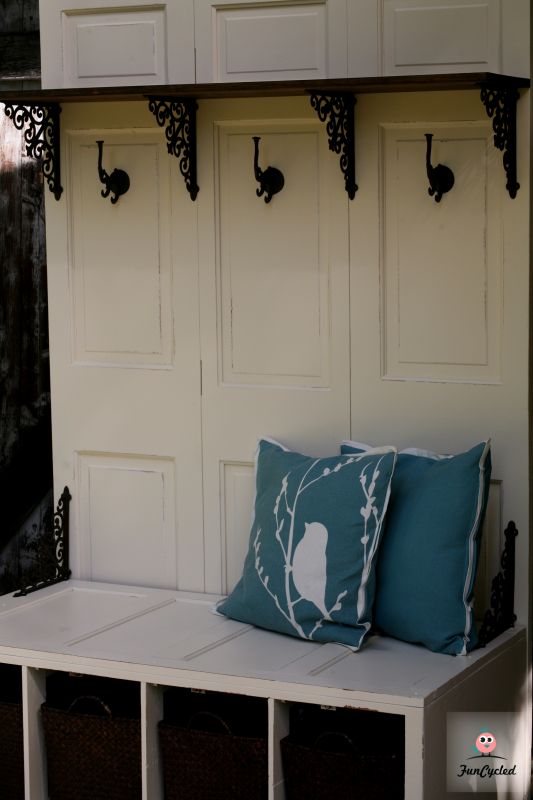 Happy redesigns everyone,
Sarah
If you like what you see, please like FunCycled's Facebook page to keep up to date on the newest finds, vote on colors and give your input on our creativity. There is a box at the top right of this page to enter your email address in to receive notifications by email when I post something new on this blog. Please sign up today!
Last but not least, let us customize a furniture piece for you. We create custom furniture and will deliver for customers in upstate NY and will also ship throughout the US. Send us a note with what you would like using our contact page. Or buy something that we've already designed from our furniture for sale page.