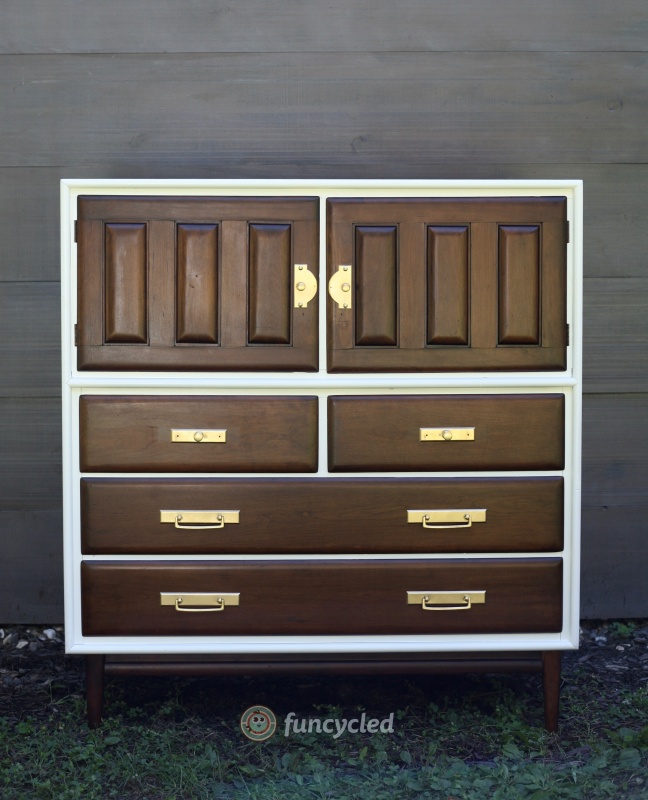 Hi Friends!
How's your week going? I can't wait to share with you this amazing find. I was out shopping for furniture and actually found a Haywood Wakefield matching dresser set!! Ahhh!! I look for makers marks which you usually find in the top left drawer or on the back. That helps me to know if it's a quality furniture maker. Haywood Wakefield is a top mid century furniture company. All solid wood and amazing quality pieces. I've redone them before but only as custom orders. So to find a set that I could design and redo as I'd like was so exciting for me!
Here they are before: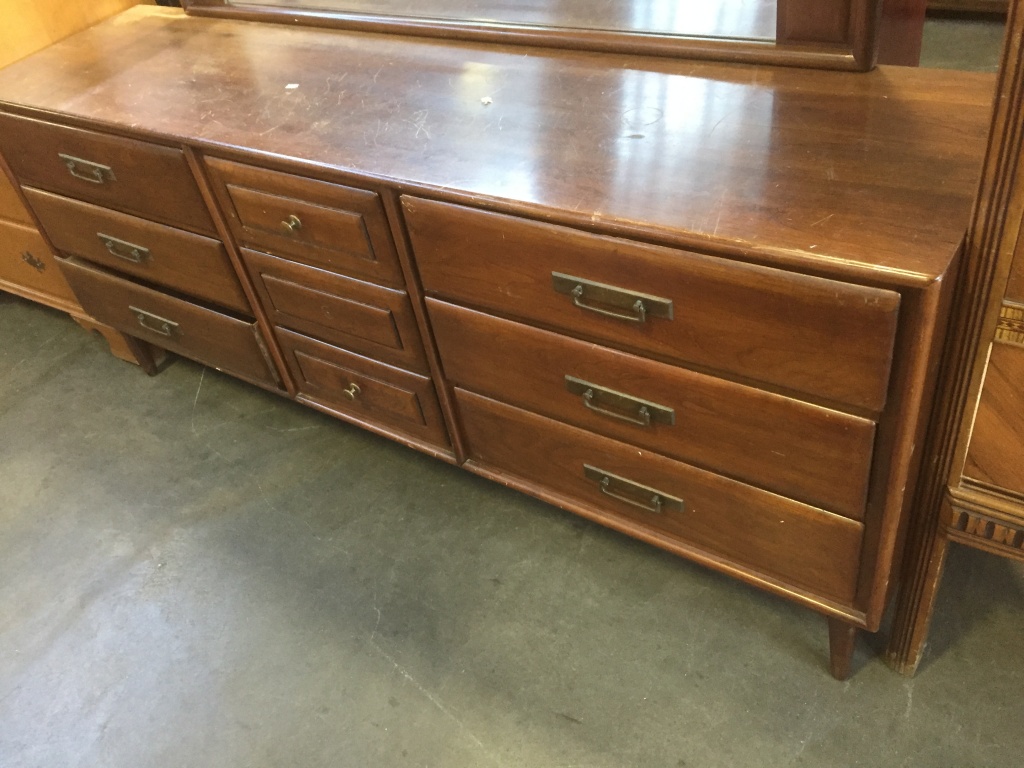 I loved the hardware, but wanted to brighten them up so I painted them all gold. Then we painted the outside of the boxes with Benjamin Moore's color Simply White. We deepened the color of the wood fronts with a darker stain.  If you want to see how we paint furniture, check out our How to Paint Furniture post. We also replaced the hardware with traditional bale pulls.
Ready for the after?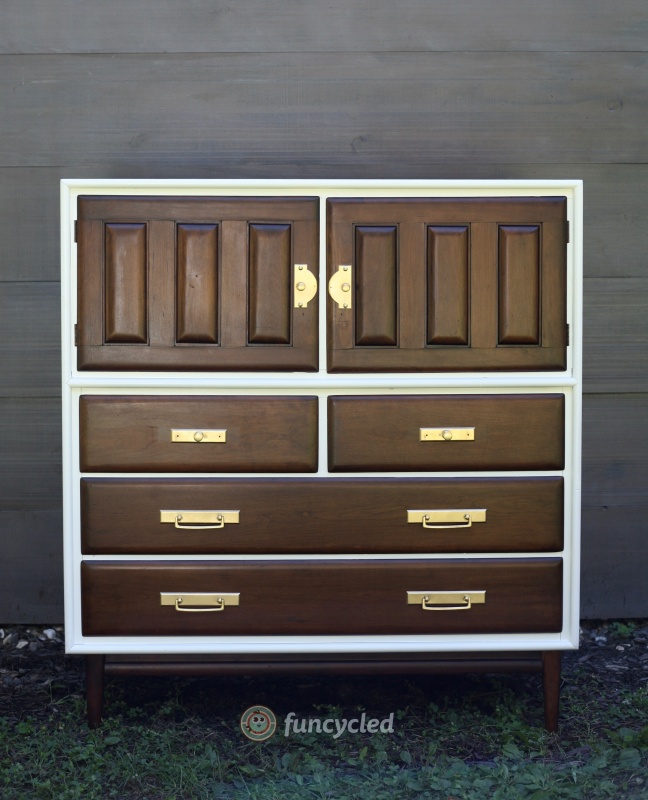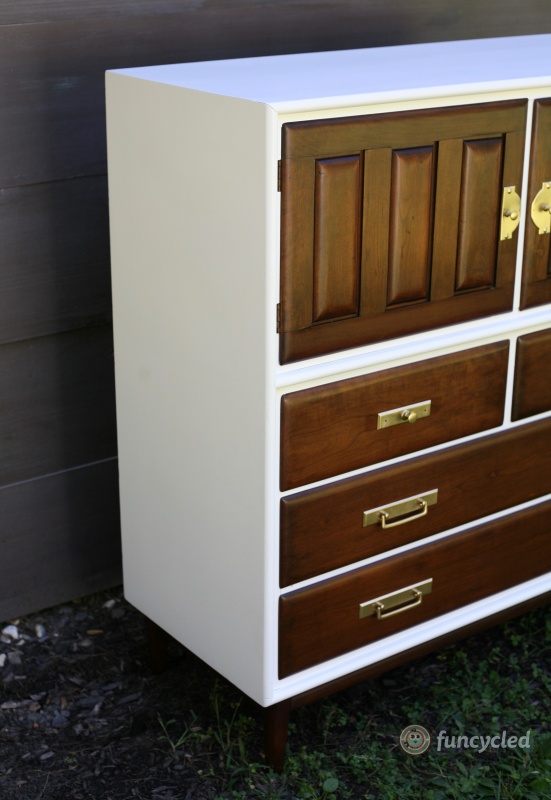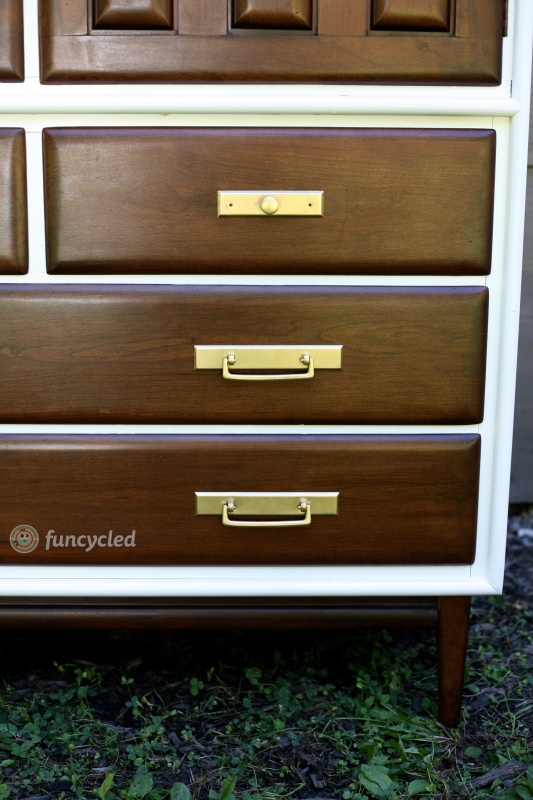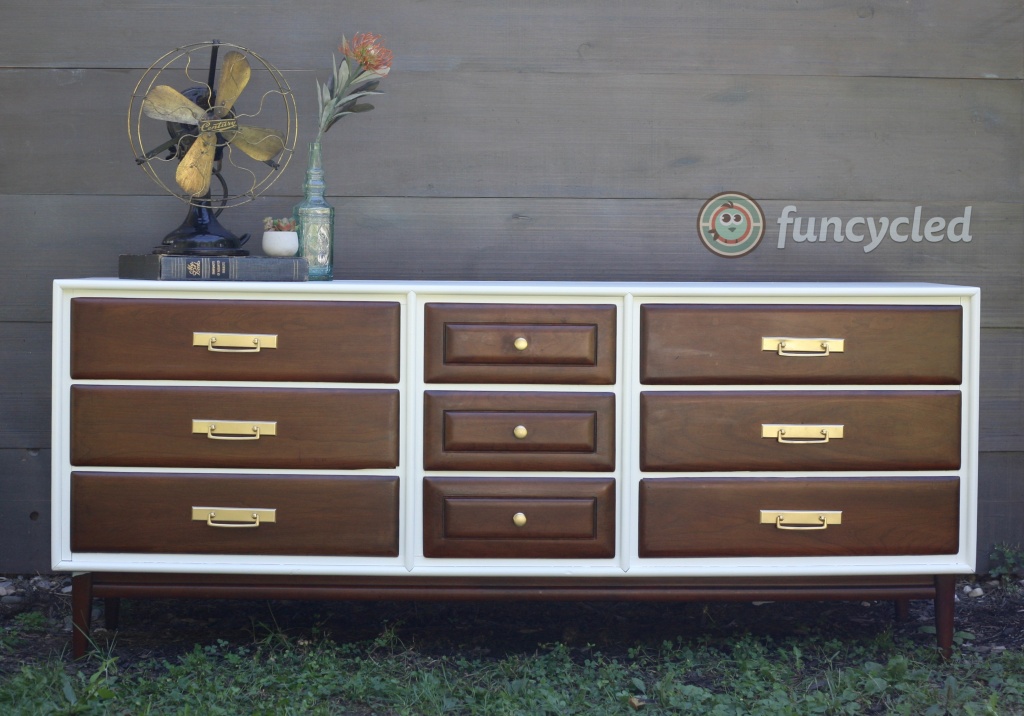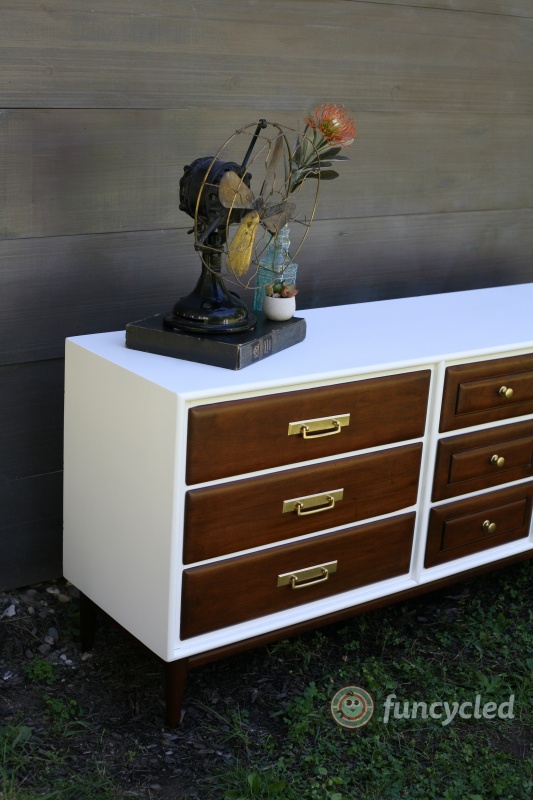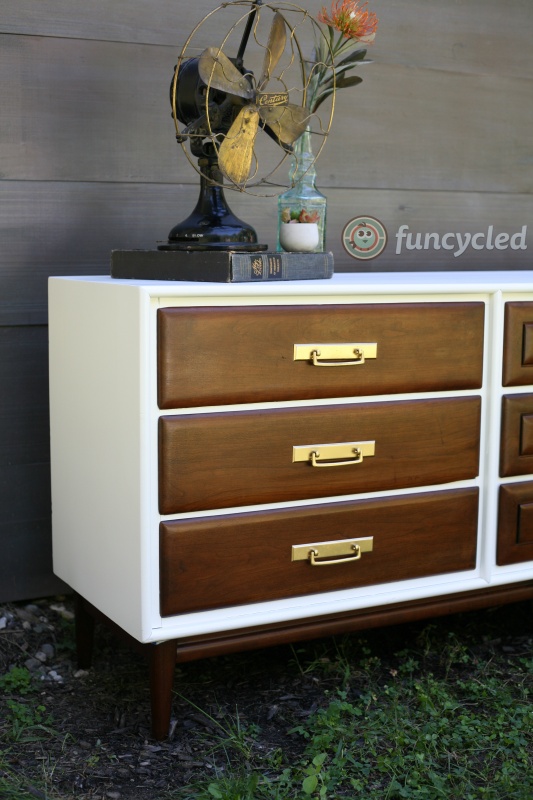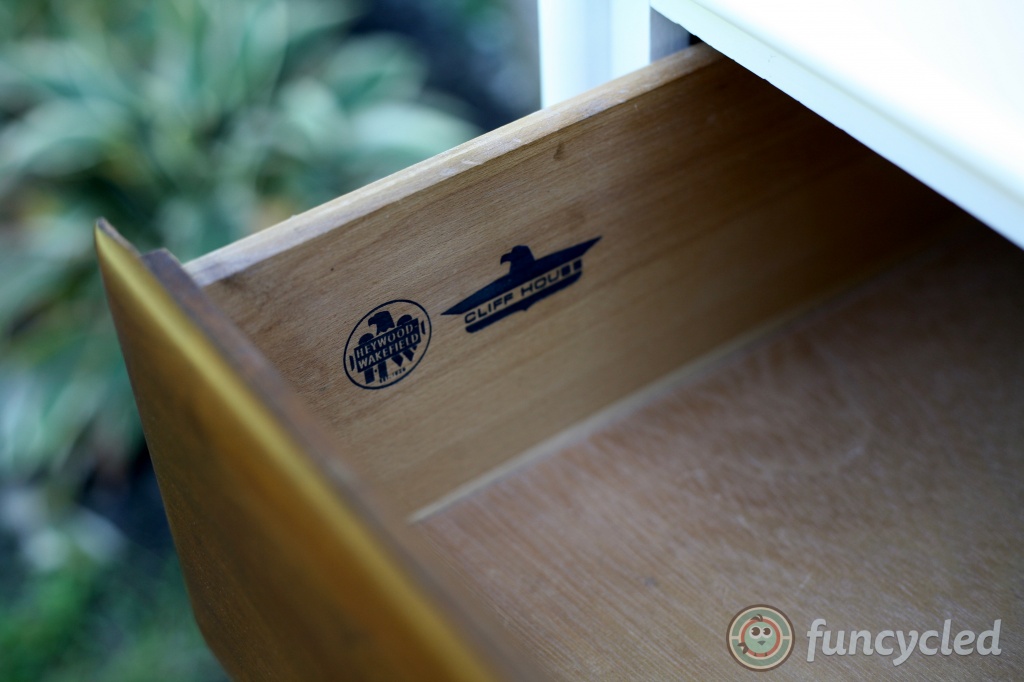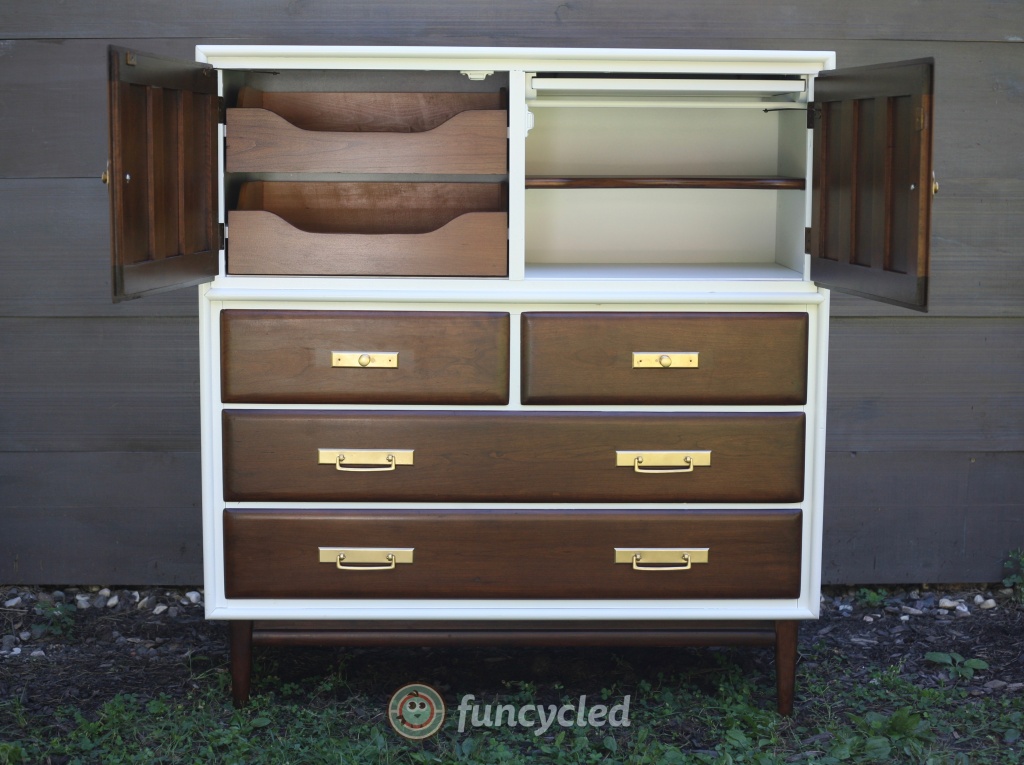 This set is available to purchase and you can check out other new furniture for sale on our website here! If you'd like to purchase it, please use our Contact Us form or stop by our store at 272 River Street, Troy, NY. I also added quite a few other new pieces to the store!

There is a box at the top right of this page to enter your email address to receive notifications by email when I post something new on this blog. Please sign up today!
Happy FunCycling Friends,
Sarah ;)
If you like what you see, please like FunCycled's Facebook page to keep up to date on the newest finds, vote on colors and give your input on our creativity. Last but not least, let us customize a furniture piece for you. We create custom furniture and will deliver for customers in upstate NY and also ship throughout the US. Send us a note with what you would like using our contact page. Or buy something that we've already designed from our furniture for sale page.