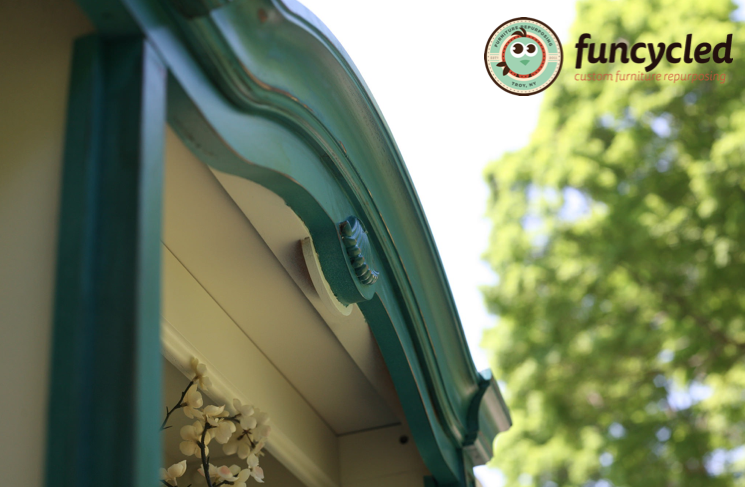 Hi Friends!!
How are you all? This has been another fast forward style week. Jam packed with catch up work as a result of last weeks funeral planning and services. My best friend from high school, Theresa, and her family came out to visit this weekend! It was so good to see her!!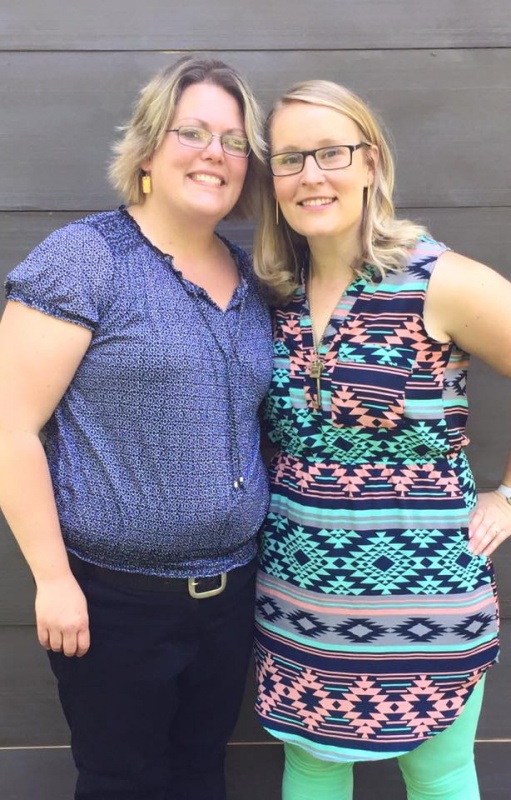 I adore this week's furniture  makeover! It's for a customer that has become a friend… Carol! She wanted a shelving unit for her house. Everywhere she looked she saw typical shelves for lots of dollars! So she decided to check with me! She went on our Upcoming Projects page and found this hutch.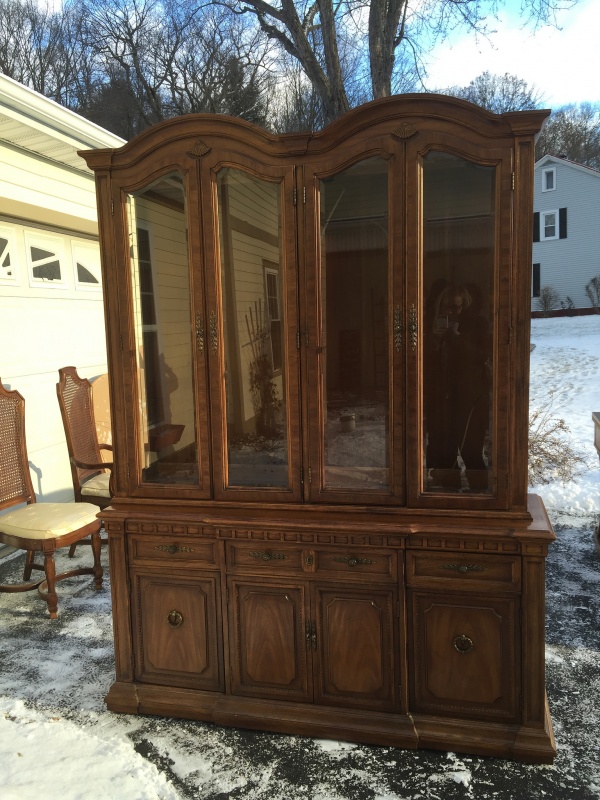 We met to talk about it and she wanted open shelving so we removed all the doors on the front. The sides of the top were glass so we also built in side panels to make it look more like a shelf than a repurposed hutch. It's painted with Benjamin Moore's color Tropical Teal! After we painted it (with just one coat of paint), we heavily distressed it and glazed it using Rustoleum's Antiquing Glaze. If you want to see how we paint furniture, check out our How to Paint Furniture post.
See the side panels…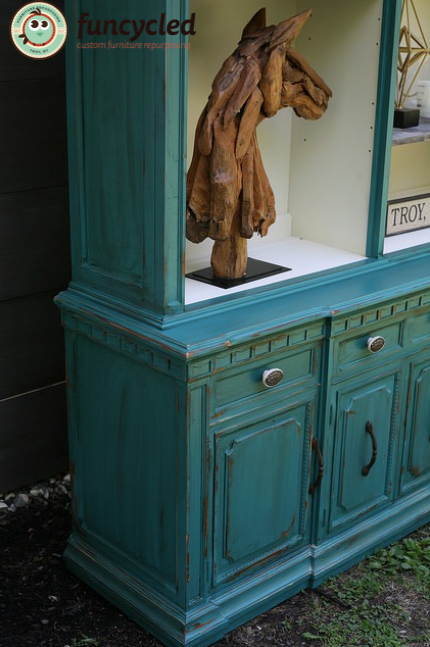 Ohhhh how I love the new hardware!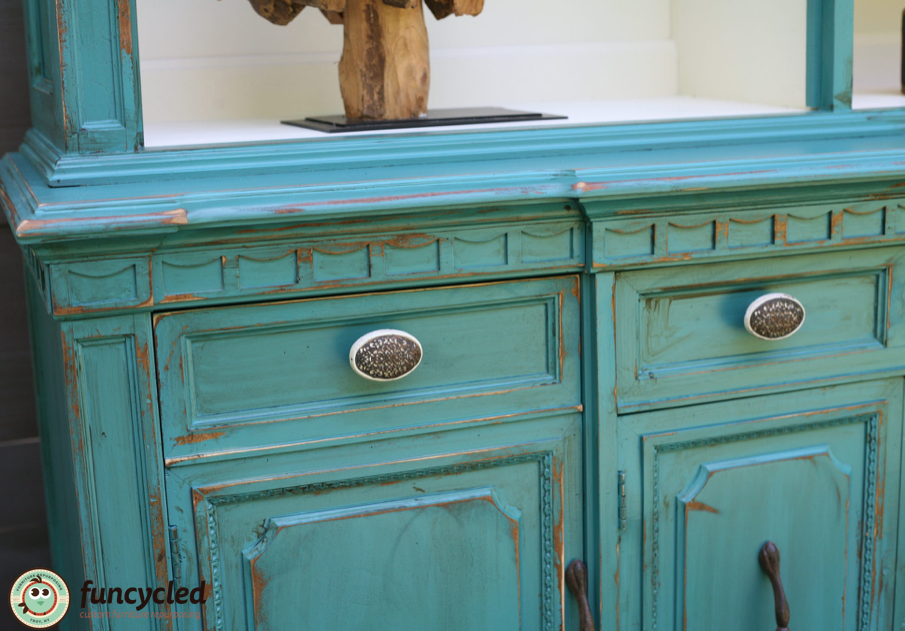 I purposely left the inside of the cabinet without distressing it because I felt like distressing it would make the piece look too country! I wanted it to be clean to also make the pieces that were inside the focal point not the paint job. As I was putting everything together, I thought of using barn board for the shelves instead of painting the shelves cream. I called Carol and she gave me the ok to do that! I absolutely love that change!!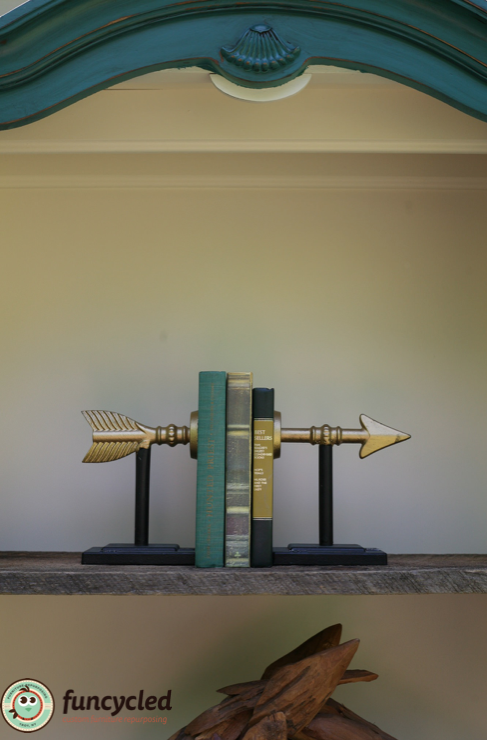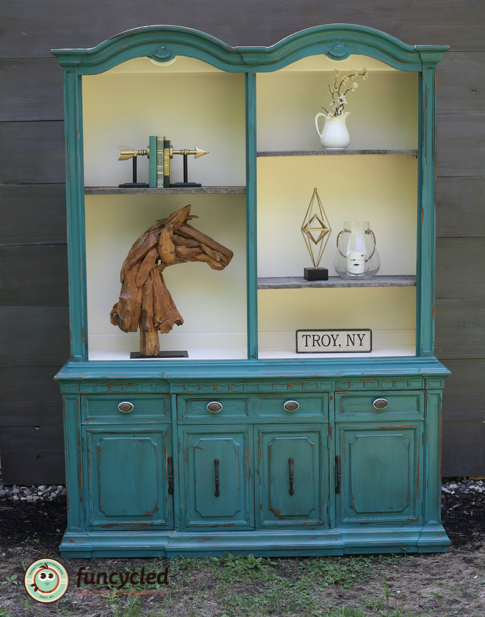 Here it is in it's new home!!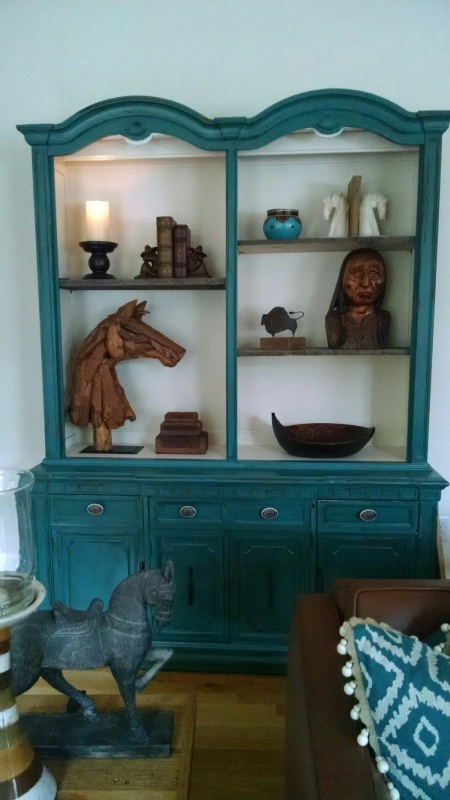 Thank you so much for the business Carol and Paul!! Here's a little before and after picture for you all, too!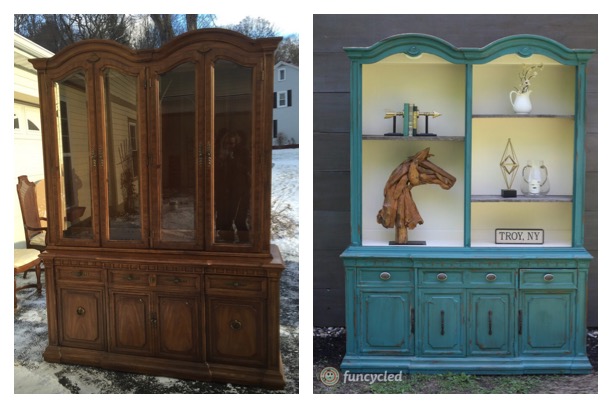 This hutch was a custom order so it's already sold but there are more new pieces on our Furniture For Sale page right now!!  Here are a few other new things, too!

There is a box at the top right of this page to enter your email address to receive notifications by email when I post something new on this blog. Please sign up today!
Happy FunCycling Friends,
Sarah ;)
If you like what you see, please like FunCycled's Facebook page to keep up to date on the newest finds, vote on colors and give your input on our creativity. Last but not least, let us customize a furniture piece for you. We create custom furniture and will deliver for customers in upstate NY and also help you ship throughout the US. Send us a note with what you would like using our contact page. Or buy something that we've already designed from our furniture for sale page.