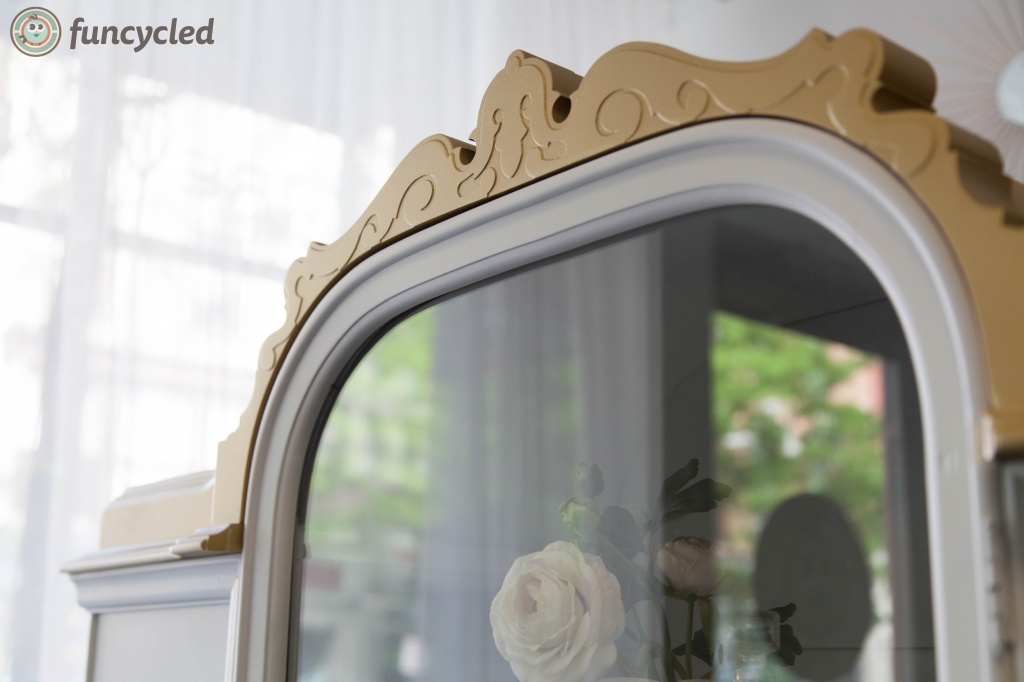 Hi Friends!!
How are you? Did you all have a nice Mother's Day?? I could do a whole blog post praising my mom and it wouldn't be enough, but let me quickly say that she's a huge part of my every day and this business. She finds me all the deals, creates most of my crafts, does our upholstery, helps with the kids, helps with the shop. She's just amazing! Thank you mom for caring so much about your kids… it's true, we NEED you! :)
As for me, my kids are at the age that they really, really wanted to make Mother's Day special for me. From extra hugs and kisses, to words of affirmation, to little gifts and holding the door open for me, I was treated like a queen. Love my little family.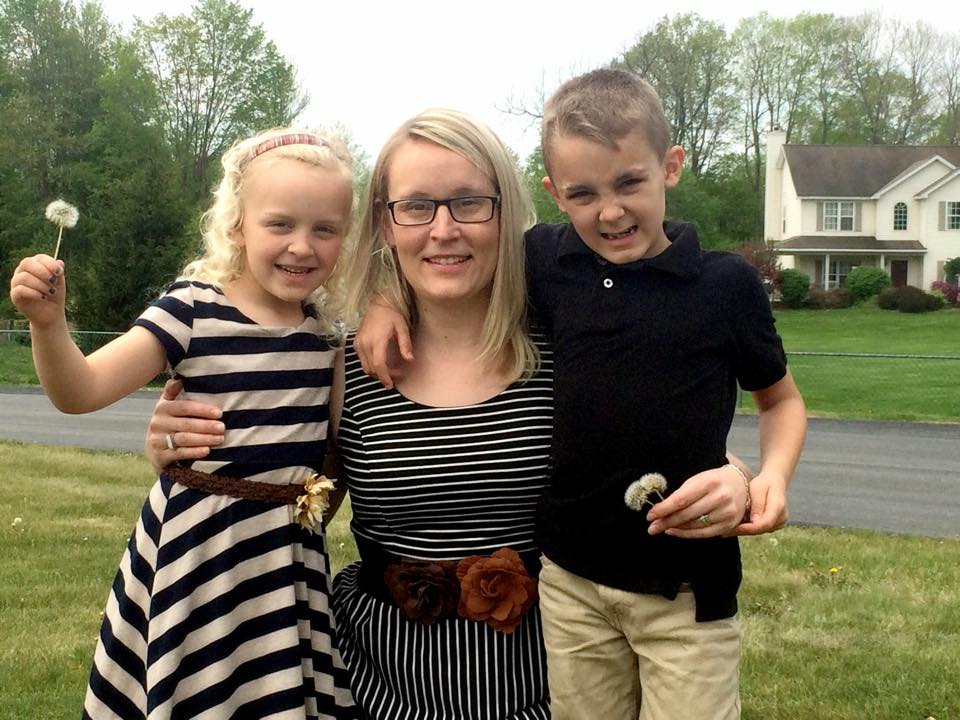 As for the furniture this week, I was in the mood to be bold. When going through the furniture on our Upcoming Projects page (which you can have me custom design for you), I decided to do a fun, fancy makeover of this hutch.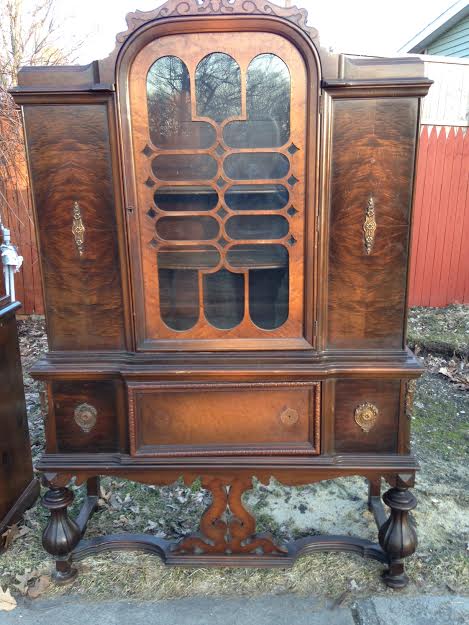 It needed quite a bit of repair and  the top was coming off. We repaired, sanded and painted it using Simply White by Benjamin Moore and used a metallic gold paint for the top and bottom. We put new hardware on it that was actually antique hardware from anther piece.
If you'd like to see how we paint furniture, check out our How to Paint Furniture post.
After it was painted, I didn't really love.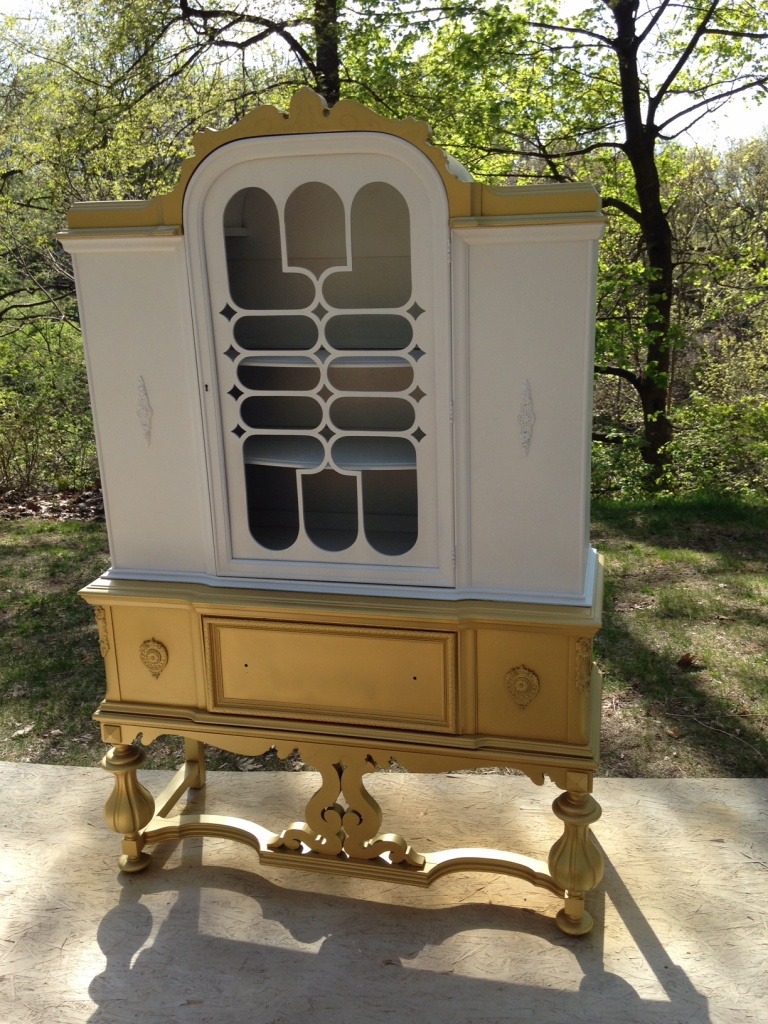 I thought the detailing on the door was too mid century looking so I removed it. Ahhhhh now that's better!! :)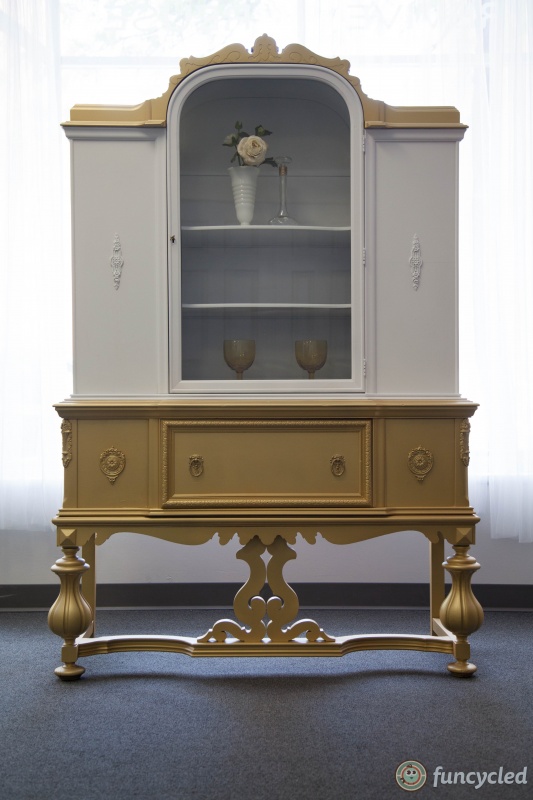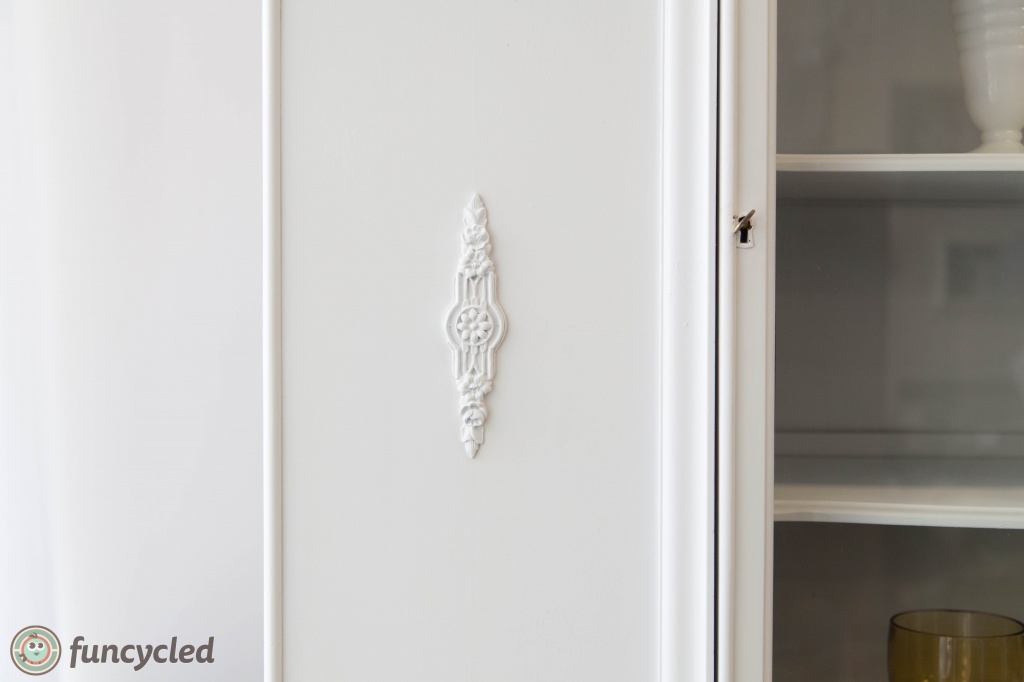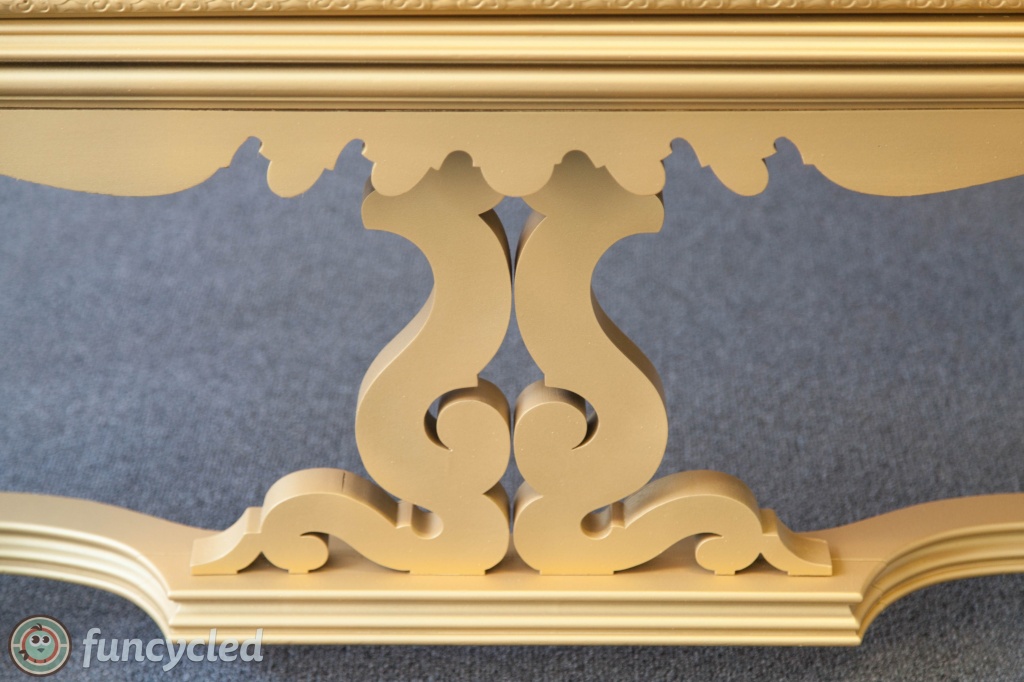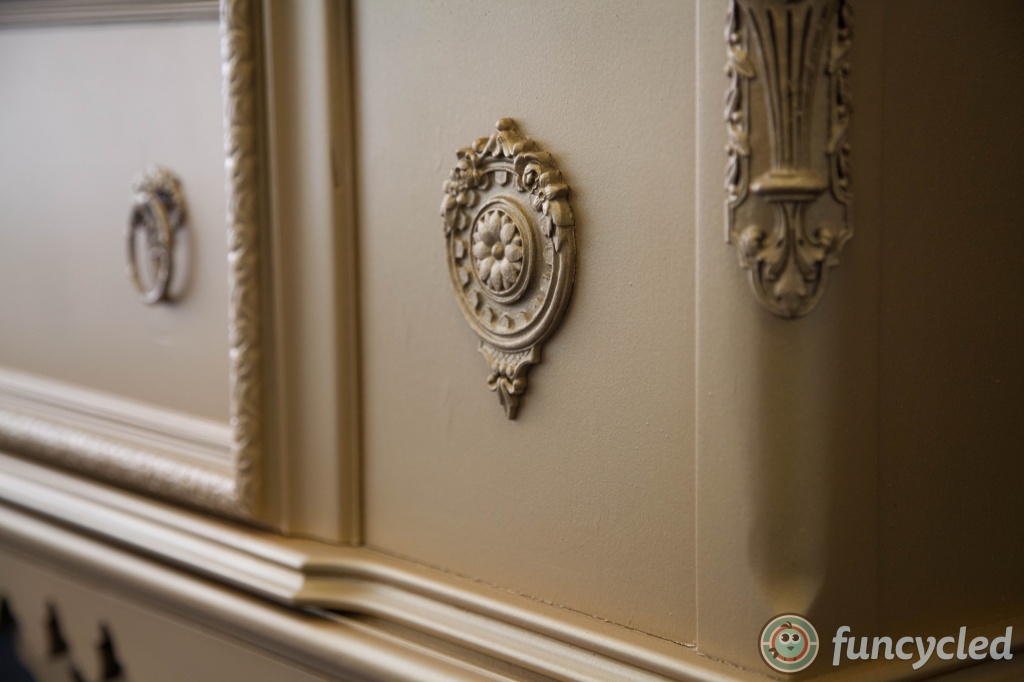 Remember that this china cabinet is currently for sale! Please check out our Furniture For Sale page to see if it's still available! 
Happy FunCycling Friends,
Sarah ;)
If you like what you see, please like FunCycled's Facebook page to keep up to date on the newest finds, vote on colors and give your input on our creativity. There is a box at the top right of this page to enter your email address in to receive notifications by email when I post something new on this blog.
Please sign up today! Last but not least, let us customize a furniture piece for you. We create custom furniture and will deliver for customers in upstate NY and will also ship throughout the US. Send us a note with what you would like using our contact page. Or buy something that we've already designed from our furniture for sale page.