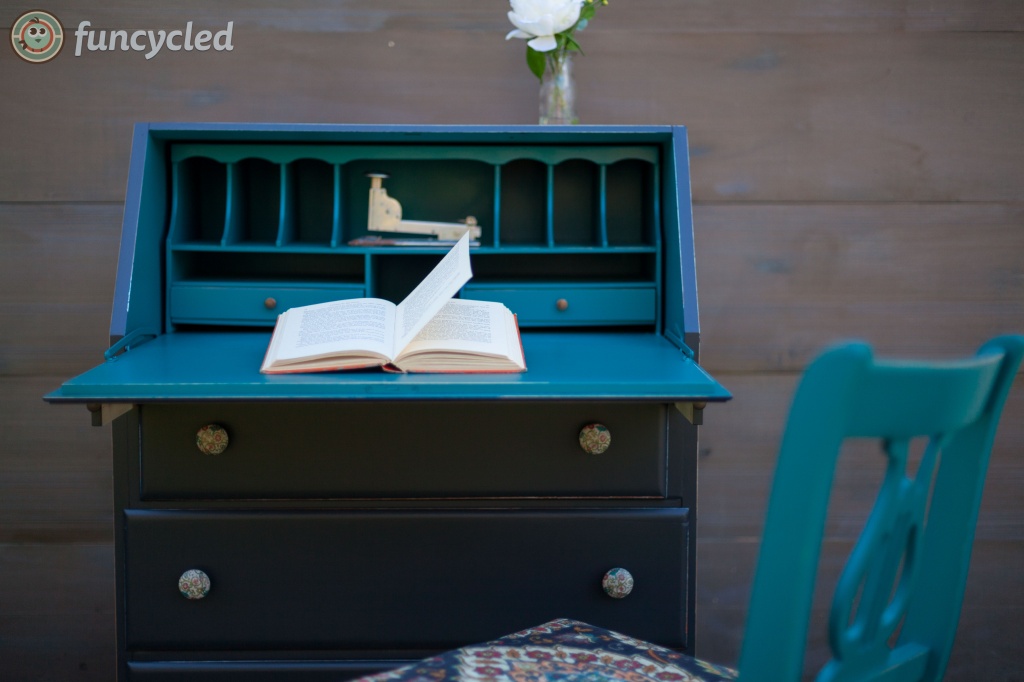 Hi Friends!
How are you? I hope you're enjoying a great week! We are enjoying some much needed family time this week. Taking a quick break before the hectic (yet fun) summer begins!!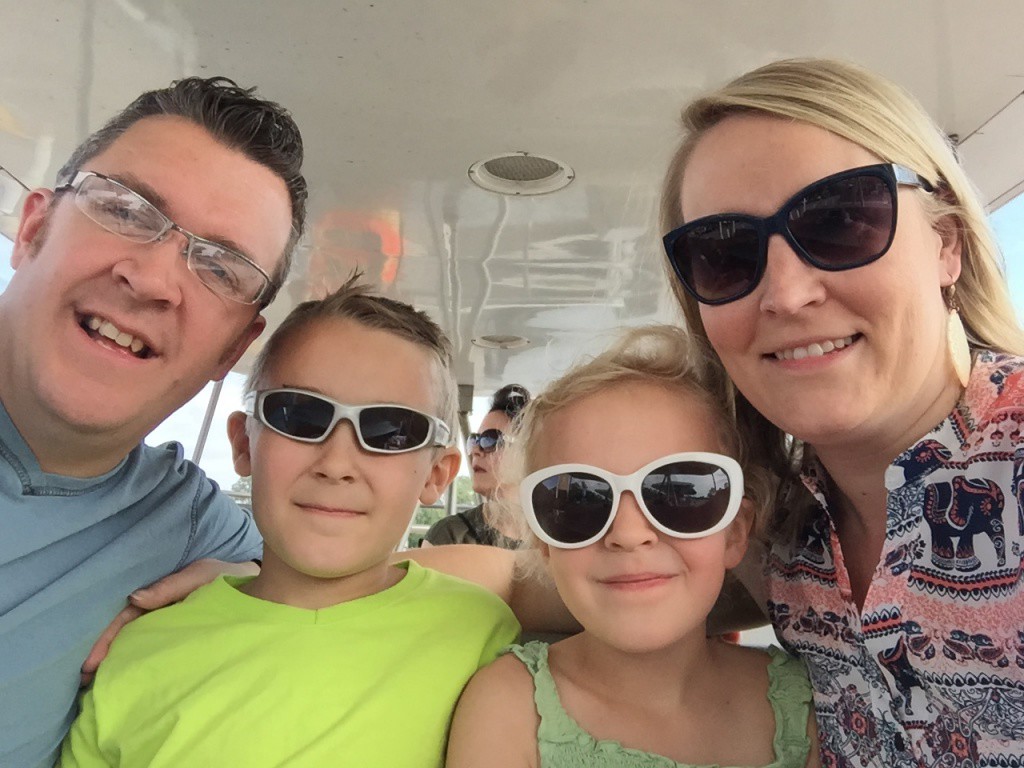 I can't wait to share this transformation with you!! It combines my favorite colors and favorite new fabric.
Here's the secretary desk before we got started!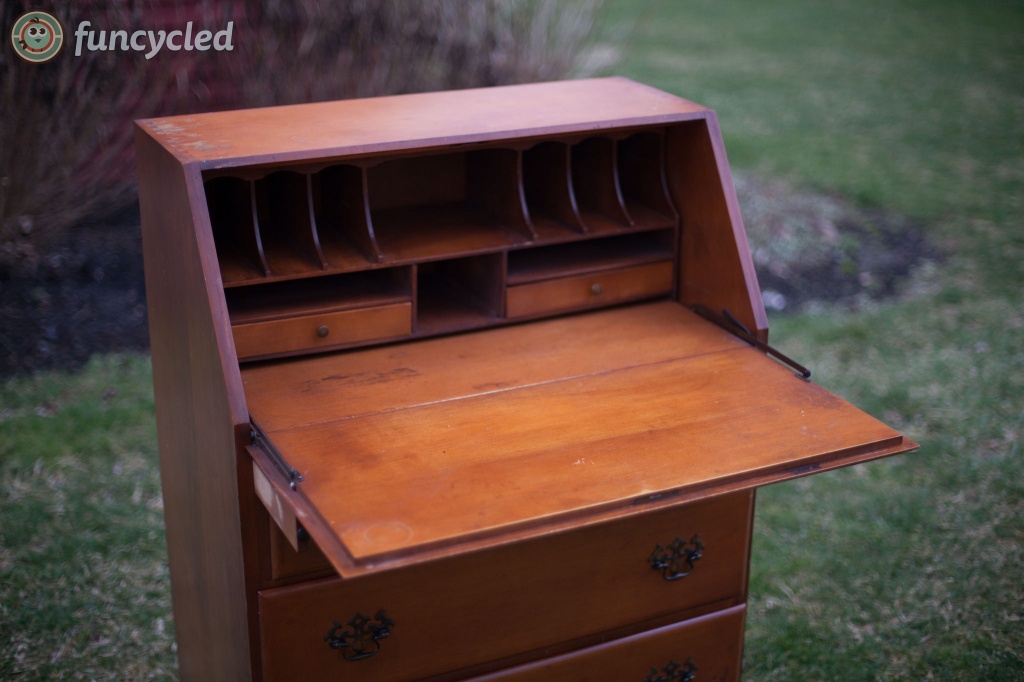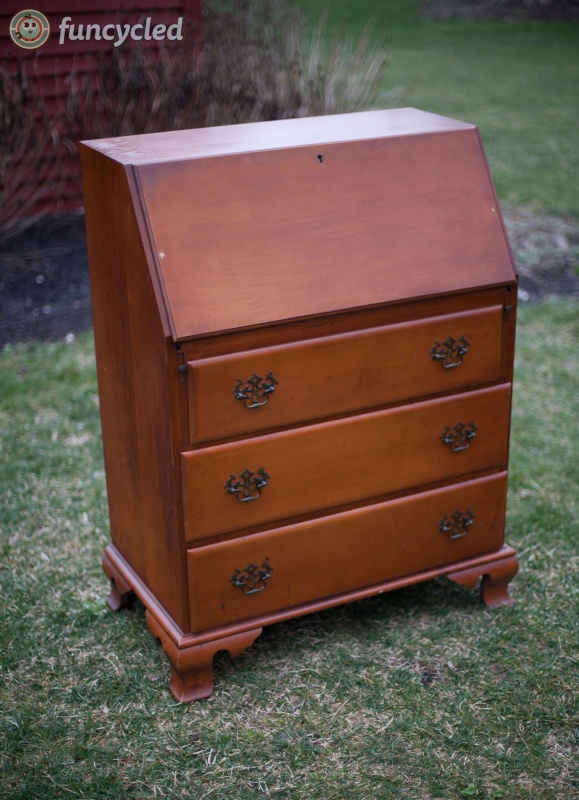 It's not that this piece was in bad condition, it was just that it had an outdated look. I wanted to take people's breath away when they opened the front.
Closed: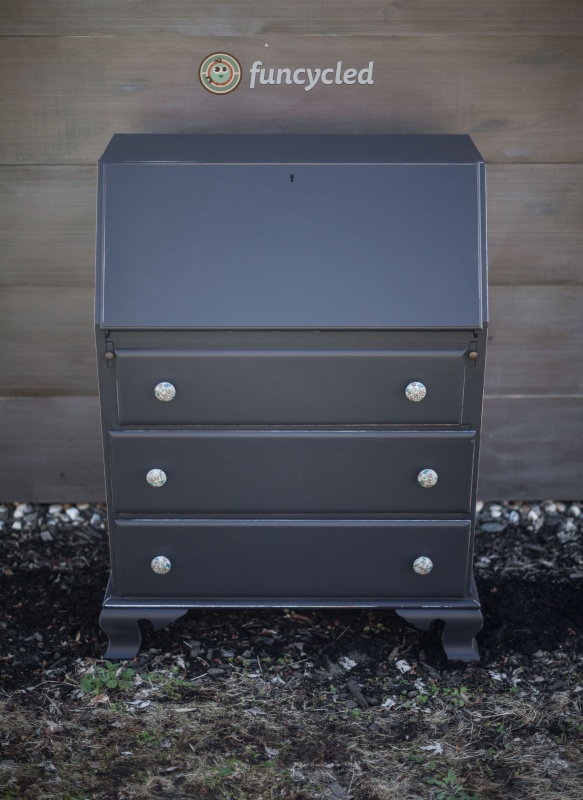 Wait for it…. OPEN!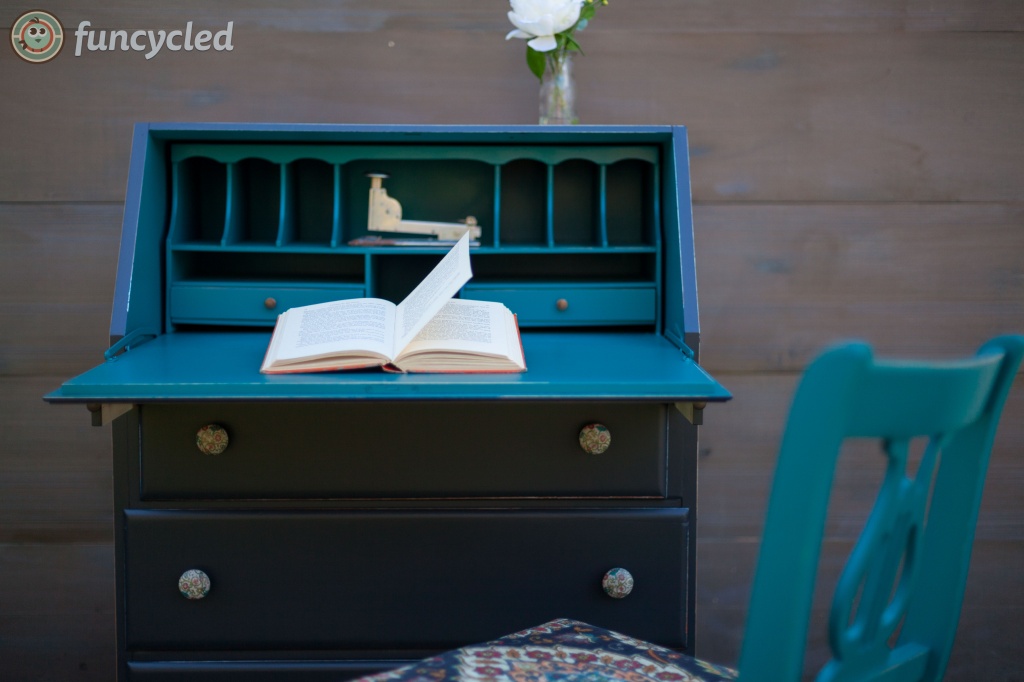 We painted the outside with Valspar's Lincoln Cottage Black and the interior with Repurpose Recolor paint in Mohair Blue. You can purchase Repurpse Paint  from our store any time! If you want to see how we paint furniture, check out our How to Paint Furniture post. After we painted both pieces, we lightly distressed them and put protective clear coat over the top.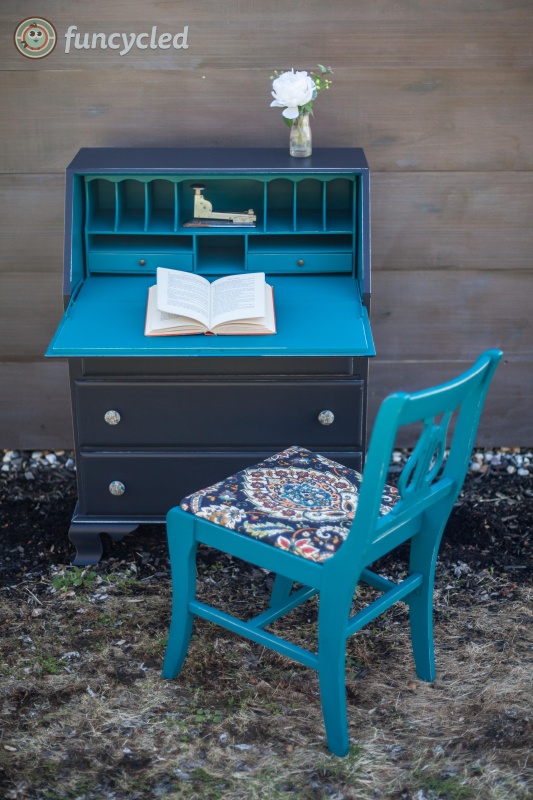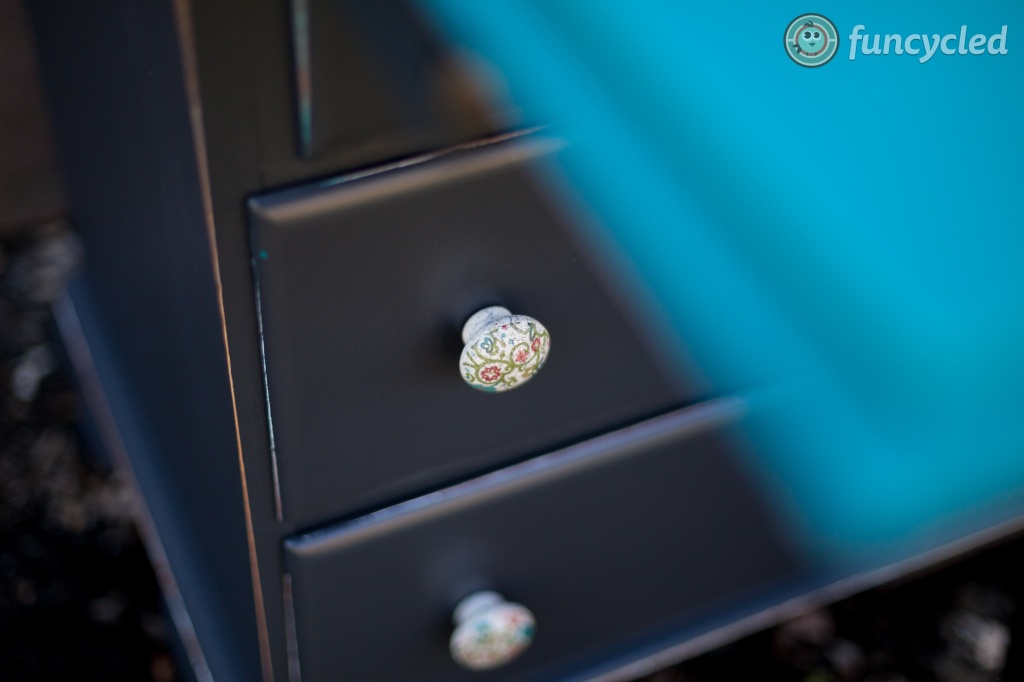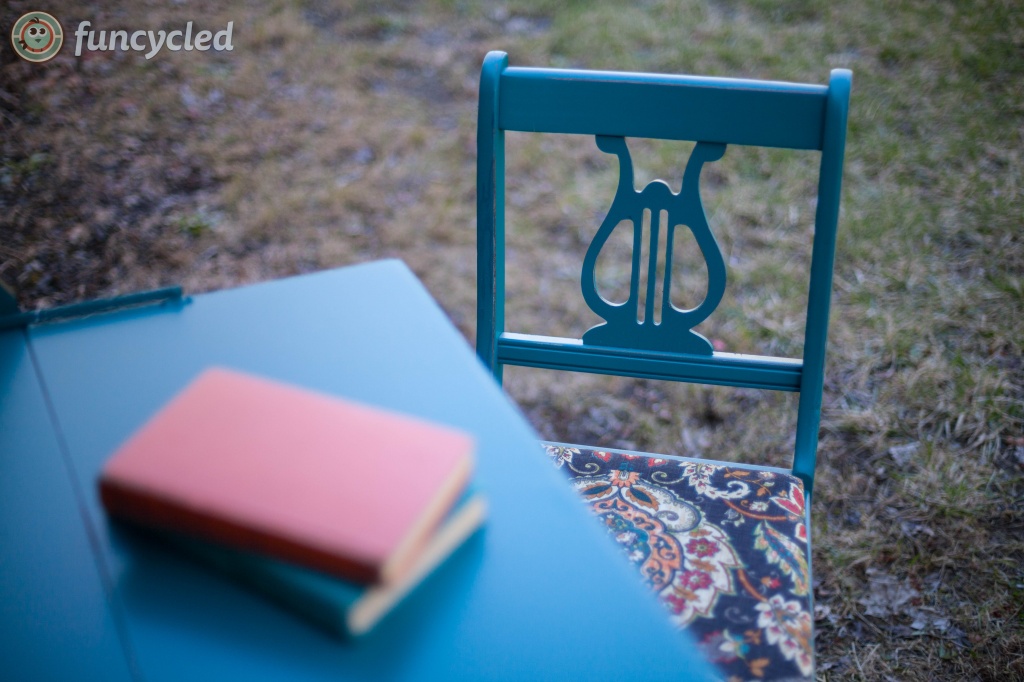 The best part?? This set is for sale on our Furniture For Sale page right now!!  Here are a few other new things, too!
There is a box at the top right of this page to enter your email address to receive notifications by email when I post something new on this blog. Please sign up today!
Happy FunCycling Friends,
Sarah ;)
If you like what you see, please like FunCycled's Facebook page to keep up to date on the newest finds, vote on colors and give your input on our creativity. Last but not least, let us customize a furniture piece for you. We create custom furniture and will deliver for customers in upstate NY and also help you ship throughout the US. Send us a note with what you would like using our contact page. Or buy something that we've already designed from our furniture for sale page.