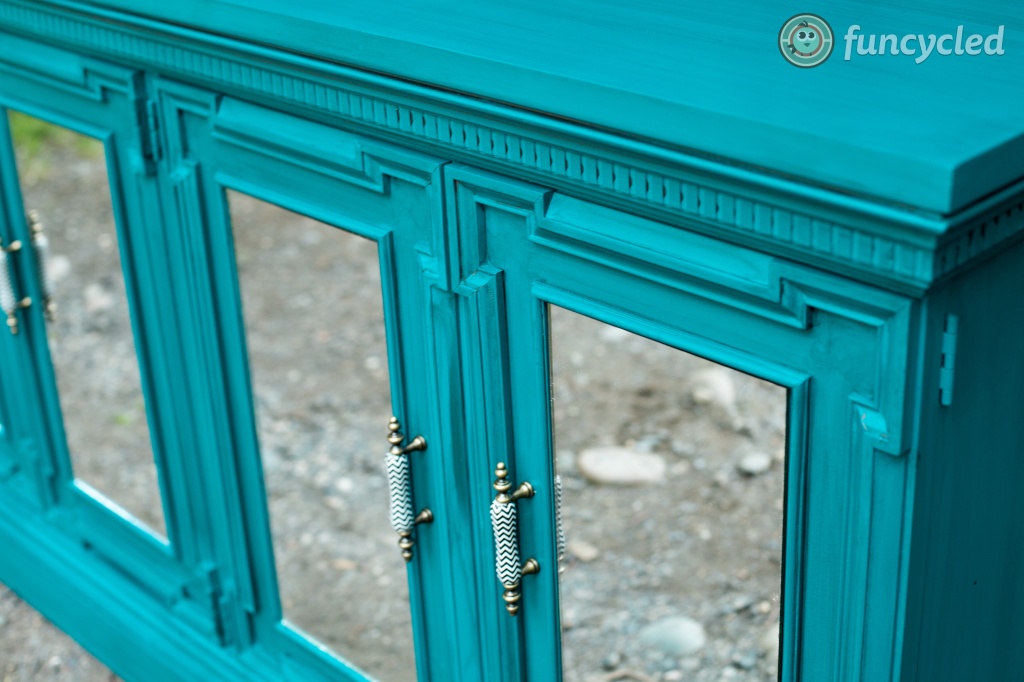 Hi Friends!
The weather has been amazing hasn't it? We've been soaking up the sun while creating so many new furniture pieces for the store. We are ALMOST restocked and I'm more excited than ever about the design of the new furniture in our store.  The more you've all been in, you've also seen that we have quickly changing home decor items that can help make your house feel like home. I saw this quote on Instagram posted by @ksds1 and it explains how I feel about what we do. I want what you buy from us to have a story or I want to make a story worth telling. We are just a local family, giving it our all to repurpose old things. We want it to have good bones, but also have one of a kind designs that you won't see everywhere. Our very favorite stories are your stories… like when we restore something from your family and make you look at it anew and love it every time you walk by it. Not because "things" can make you happy, but because it's all part of your story; a story worth telling, loving and sharing with those around you.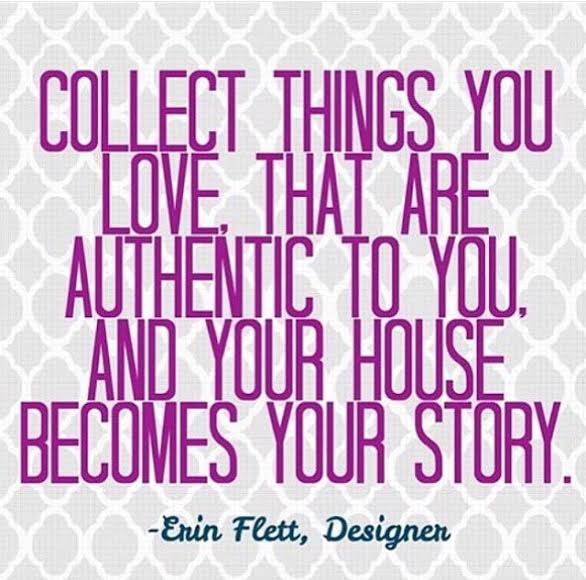 I also can't wait to share with you this before and after. Hayley's family didn't want to just sell this piece of furniture on craigslist or donate it somewhere that would resell it as is. They wanted to donate it to us, so we could work hard on a design and create something another family would love for years to come. Thank you for that, Hayley! I hope we did you proud.
Here it is after we started prepping it for paint.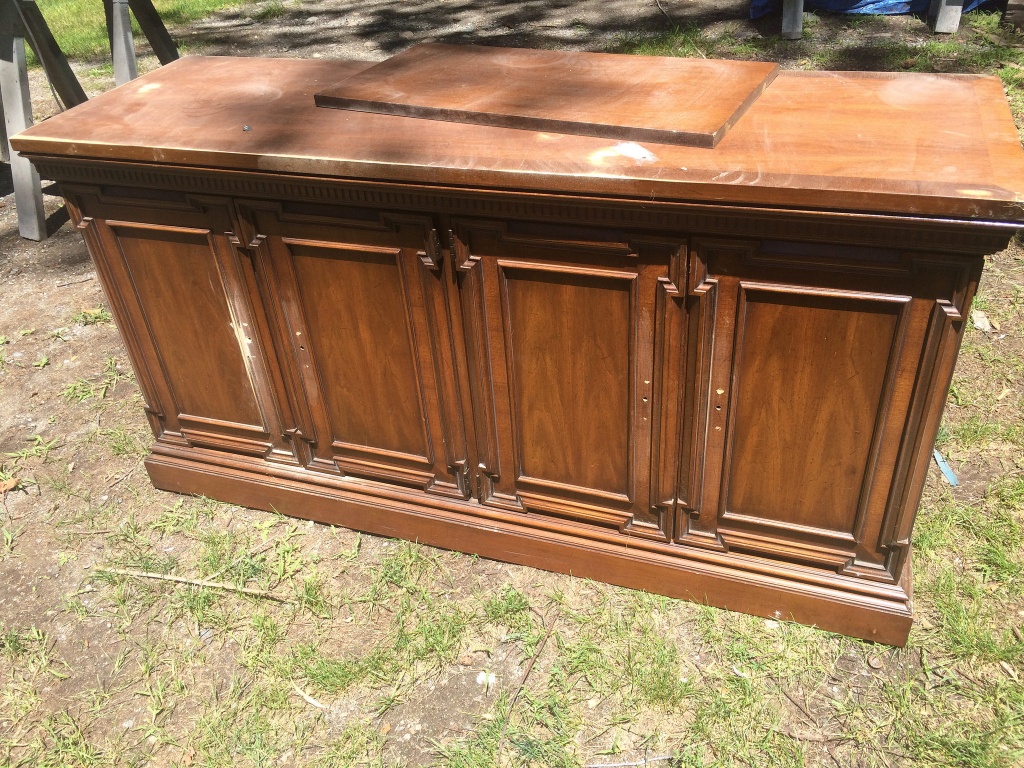 This piece had a great design to add mirrors to the front. My living room entertainment center also has mirrors that we added to the front and  I LOVE it. It makes the room feel more open and airy. So, here's how to add mirrors to the front of a buffet.
Try to pick a buffet that has a frame built into each door. It will give you a perfect "border" to add the mirror. Then call your local glass shop and order a 1/8 inch mirror to the size of the framed in section. Loctite makes a glue specifically for mirrors. It looks like this: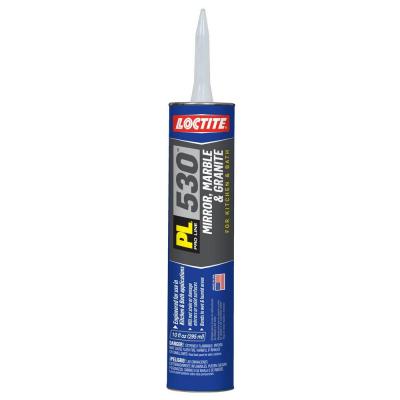 You'll want to attach the mirror on to the wood using that glue. I've heard that the back of mirrors can corrode away from some of the other glues that aren't made for mirrors. Before we attach the mirror, we painted the whole buffet using Valspar's Vintage Teal color. It's my favorite go to color for a dark teal. Please check the swatch itself at Lowes to see what color it is as monitors can make the color look really different than it actually is. Then we use Valspar's Antiquing glaze to deepen the teal even more. If you'd like to see how we paint furniture, check out our How to Paint Furniture post. Ready for the afters?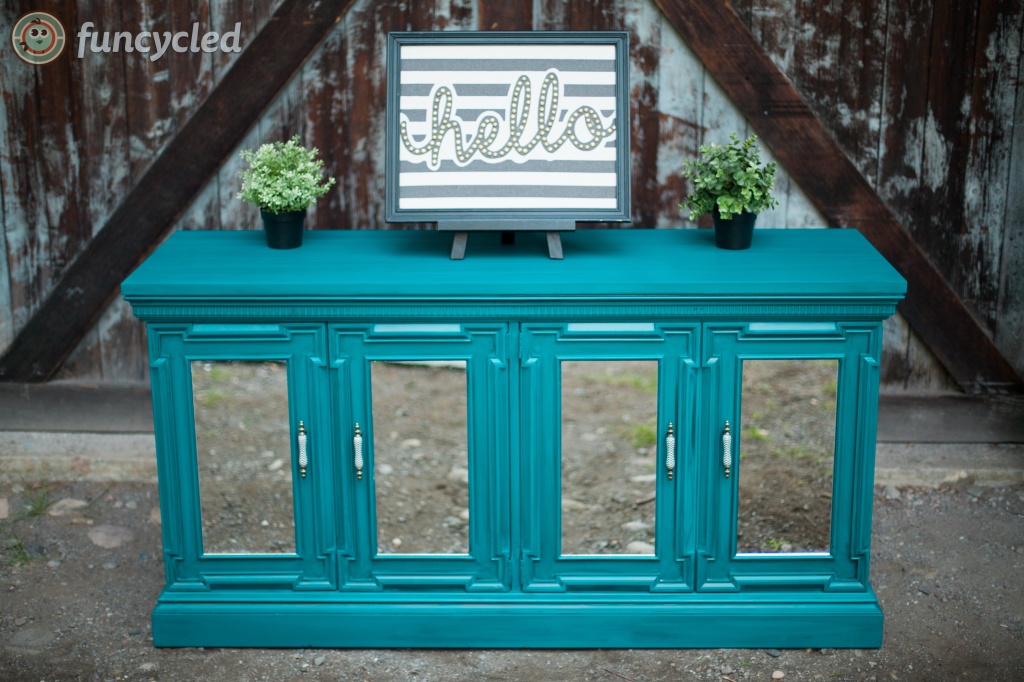 A quick Before and After pic for Pinterest: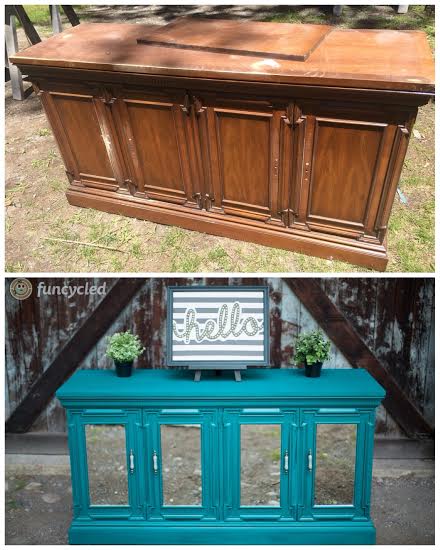 Who doesn't love an adorable chevron knob to kick this design into another level of must-haveness. :)
This buffet is for sale right now!  If you'd like to purchase it, please use our Contact Us form or stop by our store at 272 River Street, Troy, NY.
I also added quite a few other new pieces to the store!
There is a box at the top right of this page to enter your email address to receive notifications by email when I post something new on this blog. Please sign up today!
Happy FunCycling Friends,
Sarah ;)
If you like what you see, please like FunCycled's Facebook page to keep up to date on the newest finds, vote on colors and give your input on our creativity. Last but not least, let us customize a furniture piece for you. We create custom furniture and will deliver for customers in upstate NY and also ship throughout the US. Send us a note with what you would like using our contact page. Or buy something that we've already designed from our furniture for sale page.