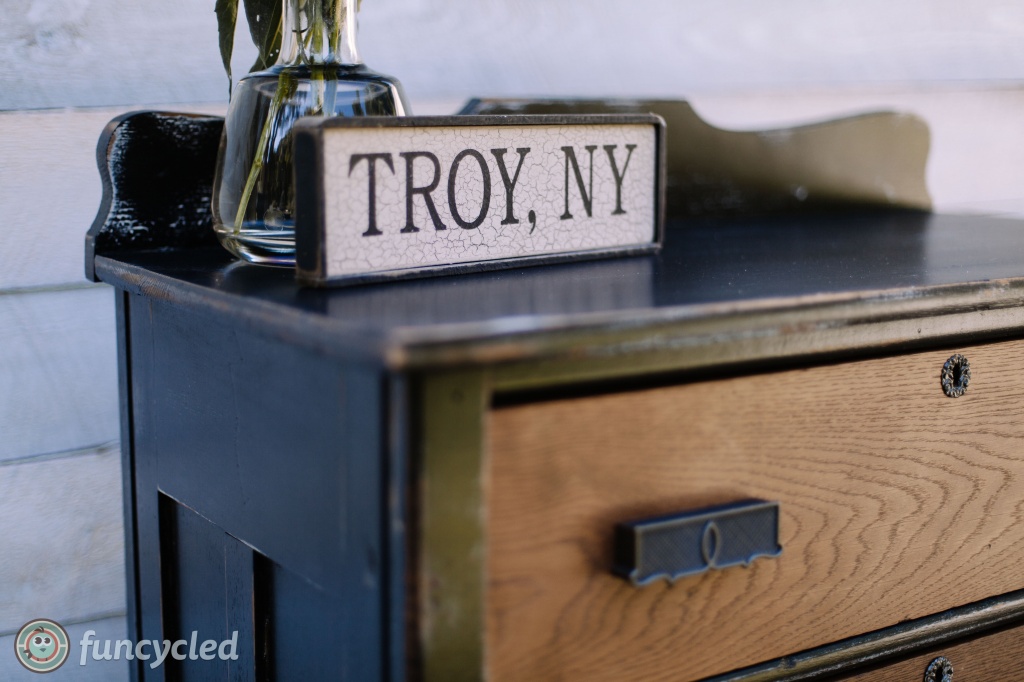 Hi Friends,
How's your week going? We are knee deep in a kitchen remodel project while getting goods restocked at FunCycled and getting the kiddos ready to start school next week. This is the time of year that I feel ready for school. The kids are ready not to be around each other all day and I'm ready to have time to catch up with work. Work has been busy this summer and we've had added in a lot of non-work fun, but I'm ready to feel like I'm not running on all cylinders again.
This week's makeover is actually much harder than it may look. We took this old oak dresser: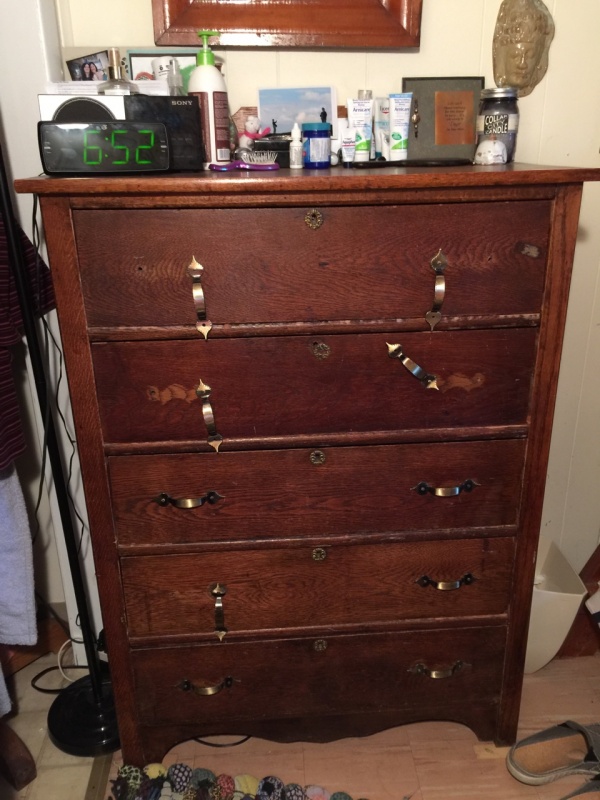 We've tried to redo an oak dresser with a gradient ombre stained finish, but sometimes oak doesn't like to take the stain colors as well as pine or a softer wood so it hasn't come out right when we've tried it. But we decided to give it another go!
We painted the outside with a black enamel and heavily distressed it. If you want to see how we paint furniture, check out our How to Paint Furniture post. For the drawer fronts, we sanded down into the oak pretty deeply. We needed the grain to take the stain. Then we stained the drawers in this order with these colors:
1st drawer (top) – all natural (no stain applied just a protective clear coat)
2nd drawer – Minwax 1 coat of Early American
3rd drawer – Minwax 1st coat Early American – 2nd coat Dark Walnut
4th drawer – Minwax 2 coats of Dark Walnut
5th drawer – Minwax 1 coat of Ebony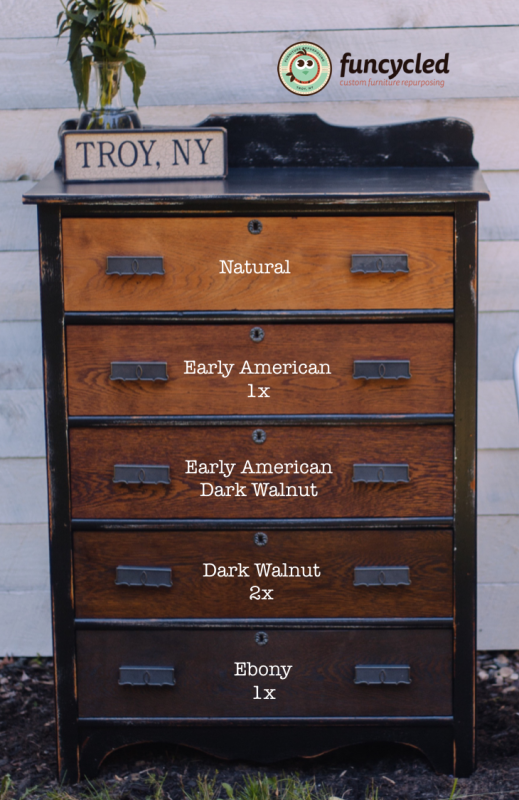 Sometimes seeing it in a picture is helpful, right? On photo day, I also had a helper to do the pictures. She's just the cuteness.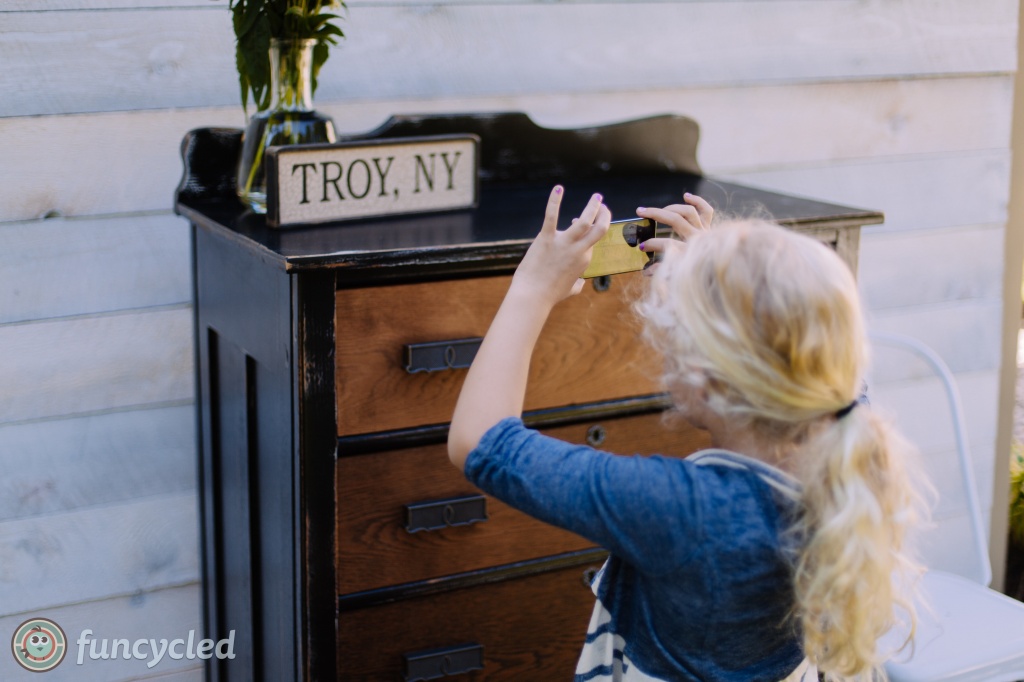 Here are the rest of the after pictures for you: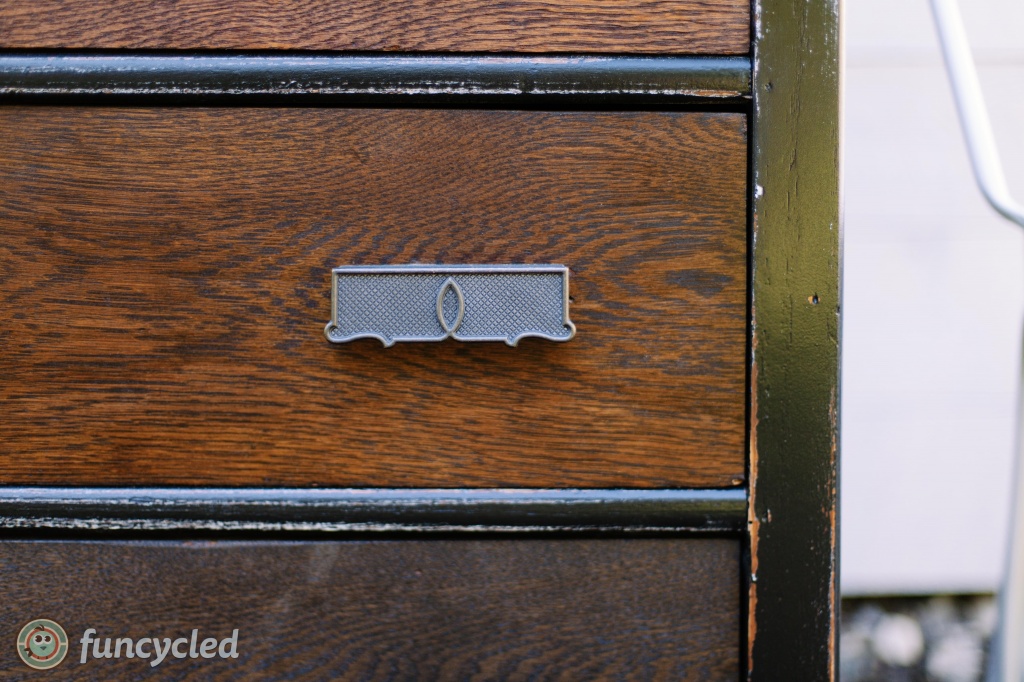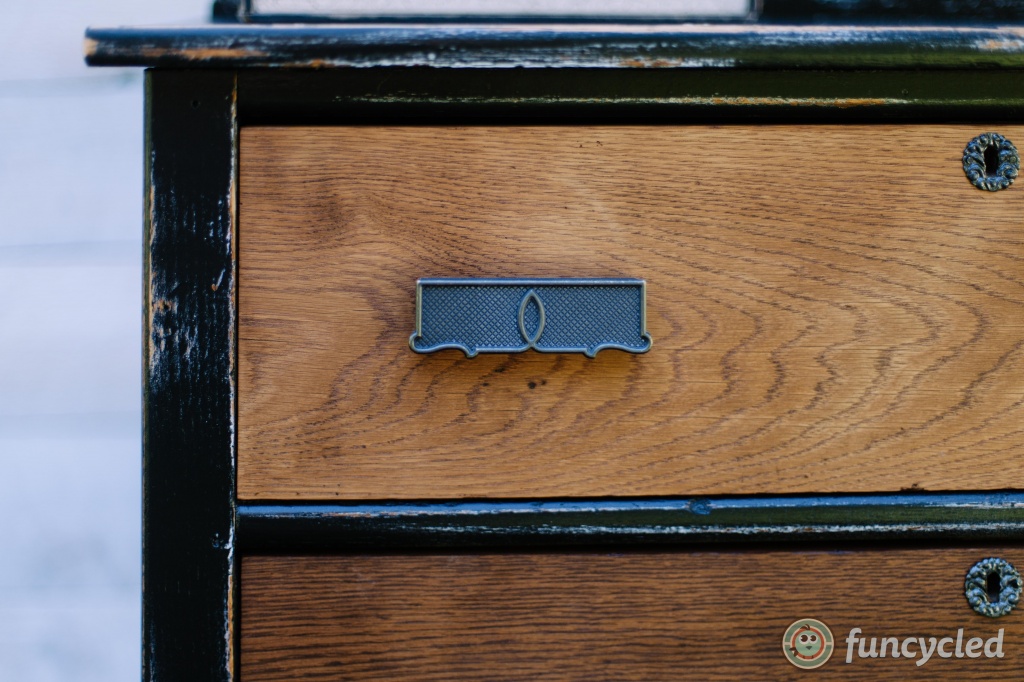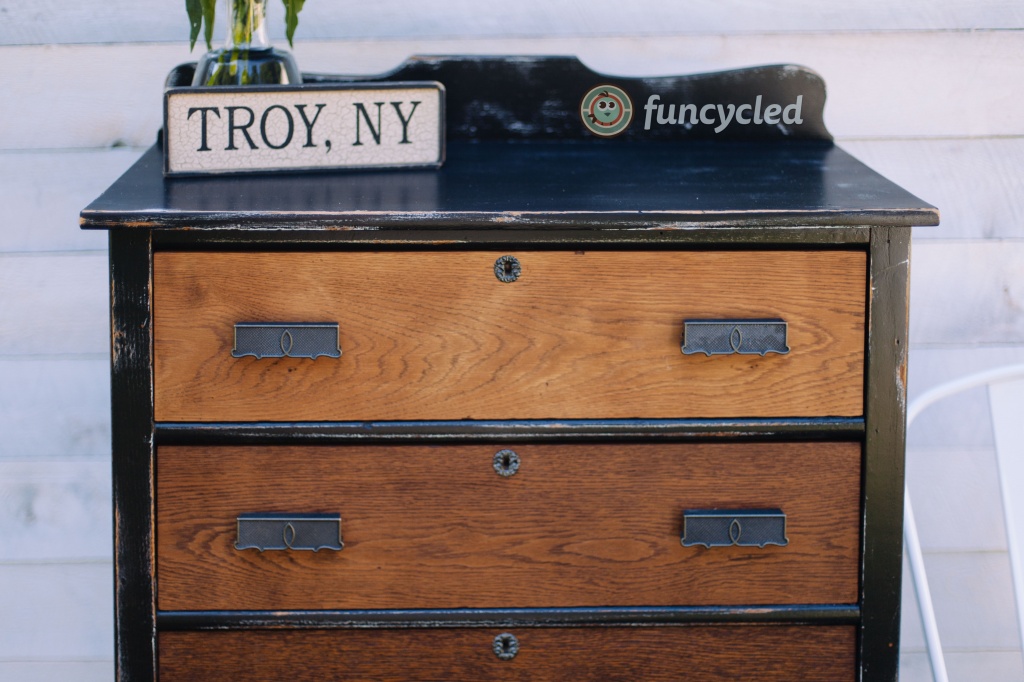 This dresser is for sale right now and you can check out other new furniture for sale on our website here! If you'd like to purchase it, please use our Contact Us form or stop by our store at 272 River Street, Troy, NY. I also added quite a few other new pieces to the store!

There is a box at the top right of this page to enter your email address to receive notifications by email when I post something new on this blog. Please sign up today!
Happy FunCycling Friends,
Sarah ;)
If you like what you see, please like FunCycled's Facebook page to keep up to date on the newest finds, vote on colors and give your input on our creativity. Last but not least, let us customize a furniture piece for you. We create custom furniture and will deliver for customers in upstate NY and also ship throughout the US. Send us a note with what you would like using our contact page. Or buy something that we've already designed from our furniture for sale page.