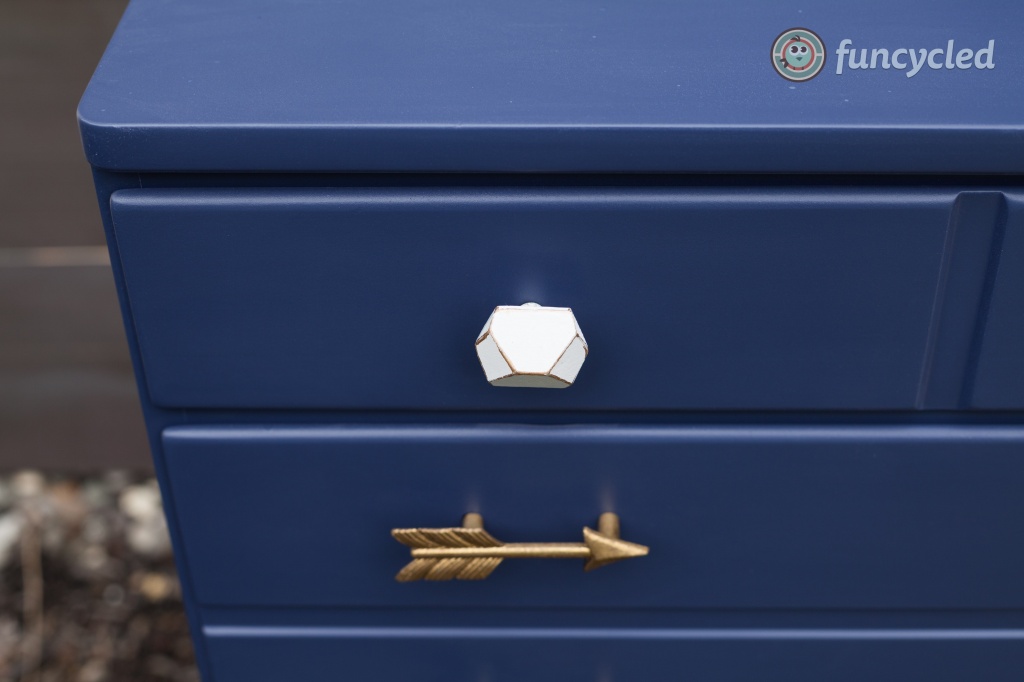 Hi Friends!
How are you? My kids are fighting off the flu here this week and as I type this, I feel like my head is a giant bubble and my ears are clogging so I'm going to keep today's Tuesday's Treasures on the shorter side.
I wanted to show you this quick transformation so you can see how new hardware and legs can modernize a piece of furniture.
Here's what we started with… a very traditional, basic, but solid Ethan Allen dresser. I love the quality of this piece. Even though it looks like lots of little drawers, it's actually only three so there are two big, deep drawers for lots of storage.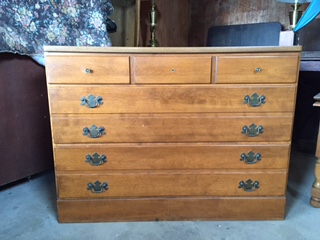 After we removed the hardware and started painting it, I felt like it needed something. It was just so blah!!

So, I ordered modern legs for it online and decided to give a traditional dresser a modern makeover!
We painted it with Benjamin Moore's Color Old Navy!  If you want to see how we paint furniture, check out our How to Paint Furniture post. After we painted it, we put protective clear coat over the top. The hardware is from Hobby Lobby.
Are you ready for the after?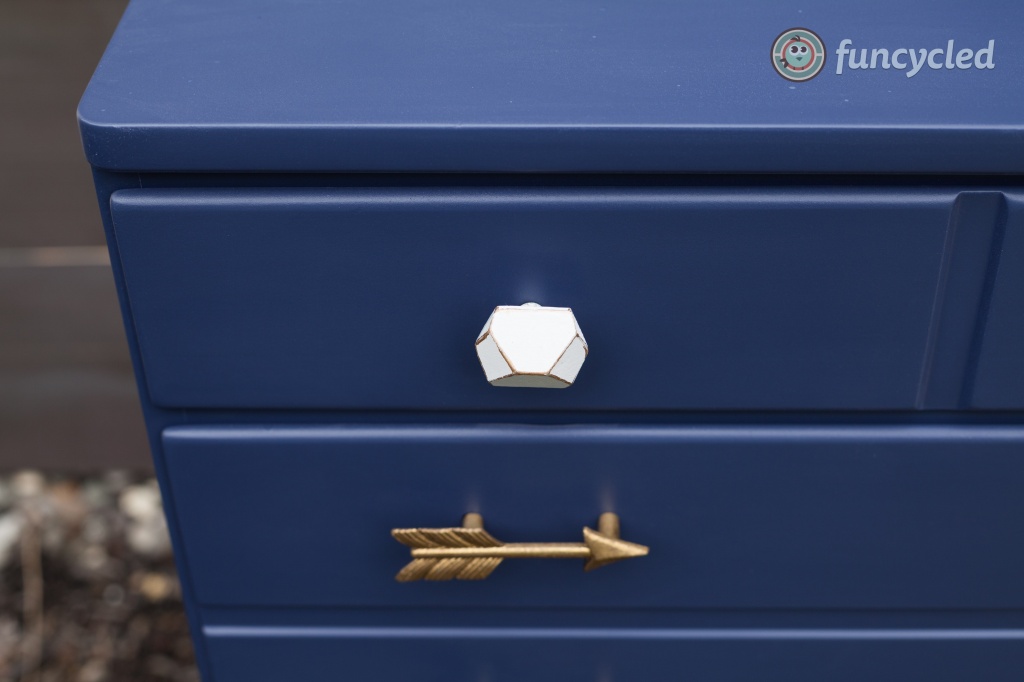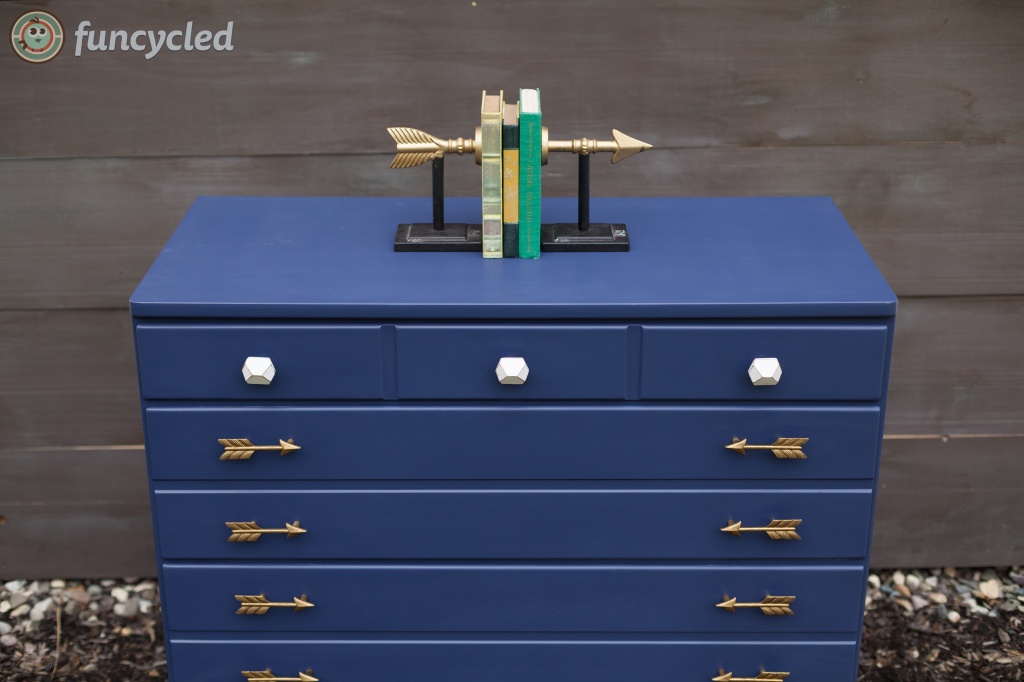 The best part?? This dresser is for sale on our Furniture For Sale page right now!!  Here are a few other new things, too!
There is a box at the top right of this page to enter your email address to receive notifications by email when I post something new on this blog. Please sign up today!
Happy FunCycling Friends,
Sarah ;)
If you like what you see, please like FunCycled's Facebook page to keep up to date on the newest finds, vote on colors and give your input on our creativity. Last but not least, let us customize a furniture piece for you. We create custom furniture and will deliver for customers in upstate NY and also help you ship throughout the US. Send us a note with what you would like using our contact page. Or buy something that we've already designed from our furniture for sale page.