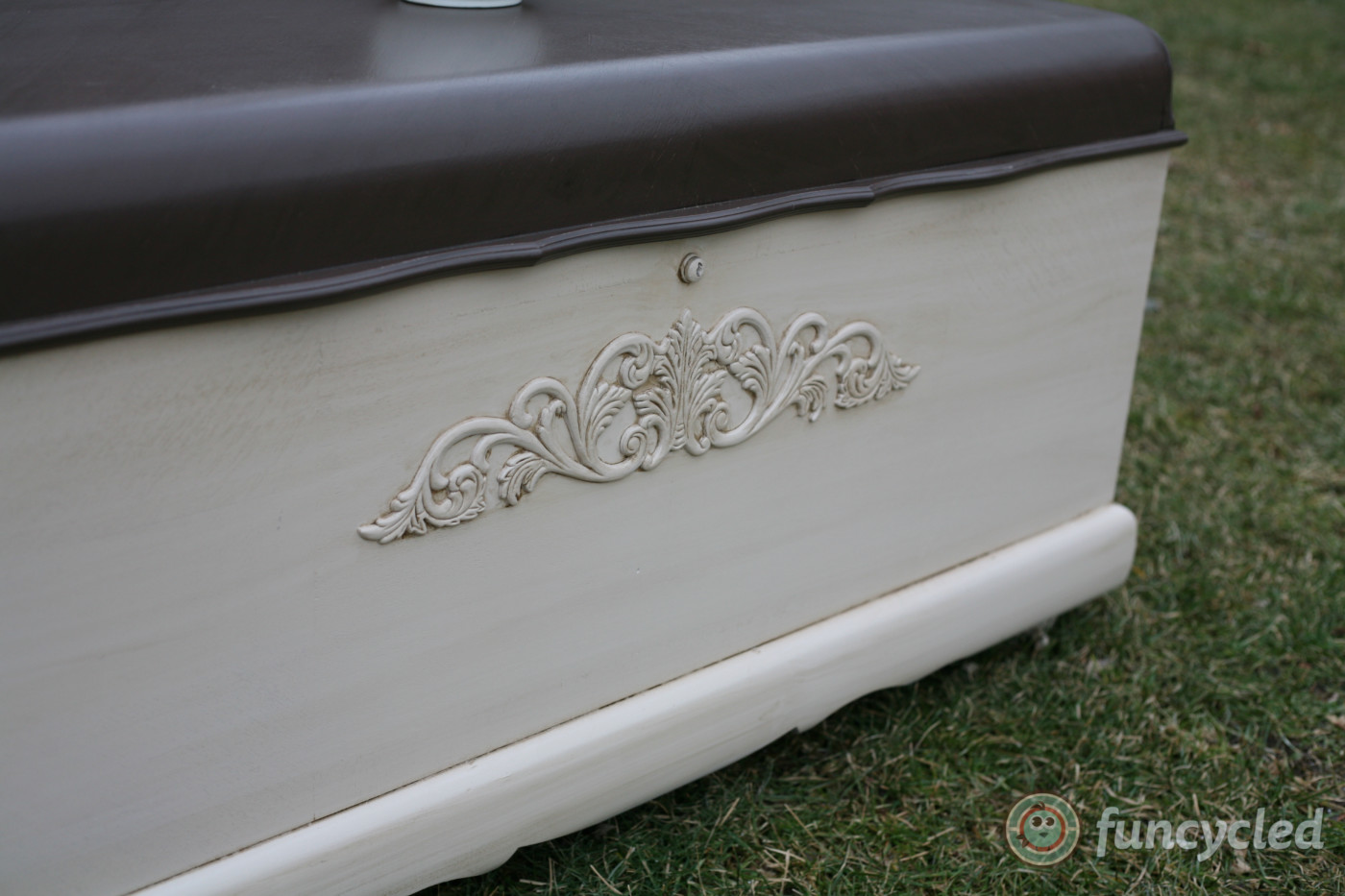 Hi Friends!
How was your winter break from school? We had a great time! Typically, this is our slow season so we decided to make vacation happen a little earlier than we normally would in order to seize the slow time. Thankfully this year hasn't been slow!! So grateful for that!
We went on a road trip to visit different family and friends! We had so much fun soaking up sunshine and warmer weather.
Harmony was in all her glory getting to spend time with my little nephew. Feeding him and being the mother she already wants to be. She told me while we were away that she wants 7,000 babies one day but that might be too hard so maybe just a few kids instead.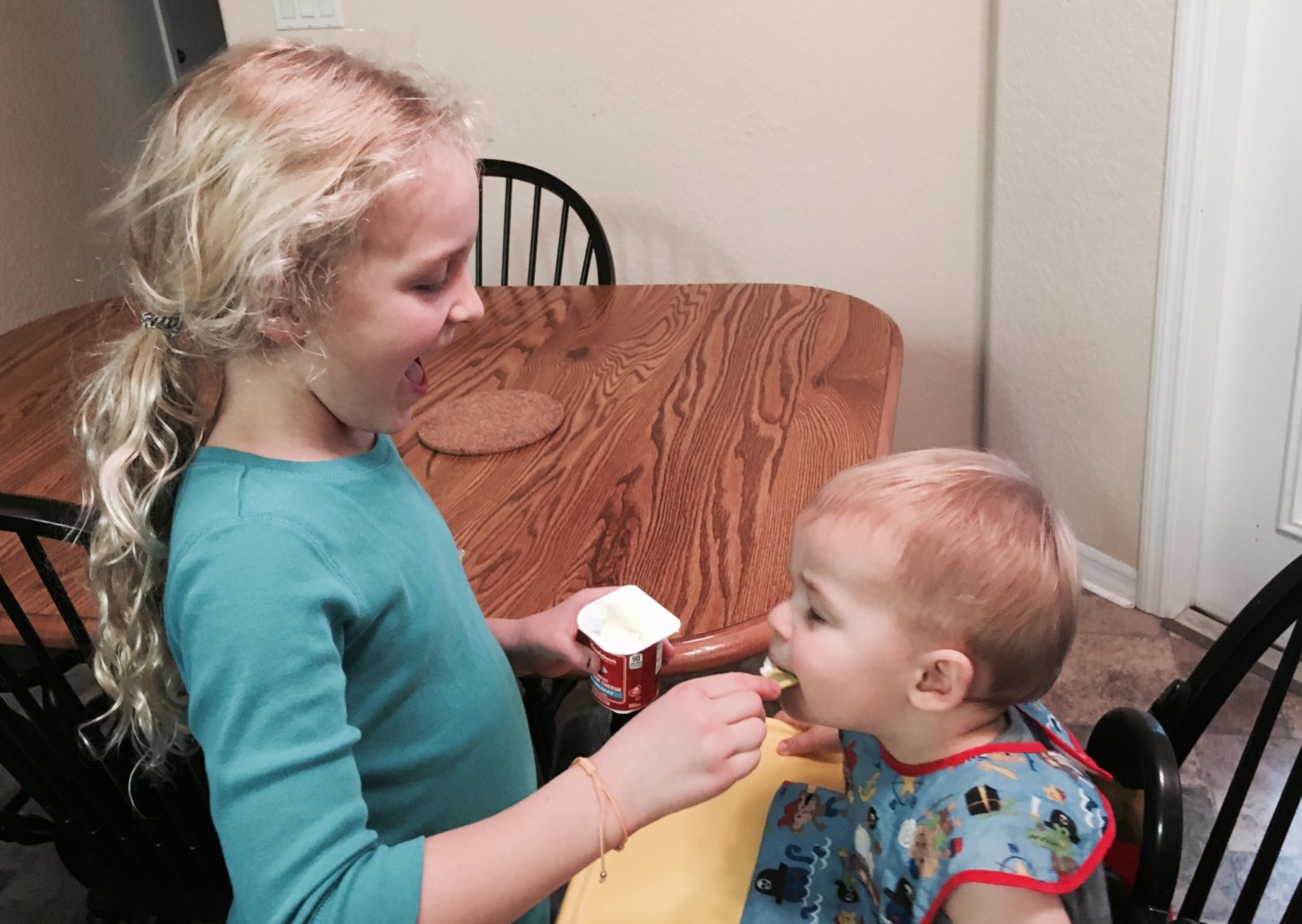 The beach was beautiful and the time with friends was even sweeter!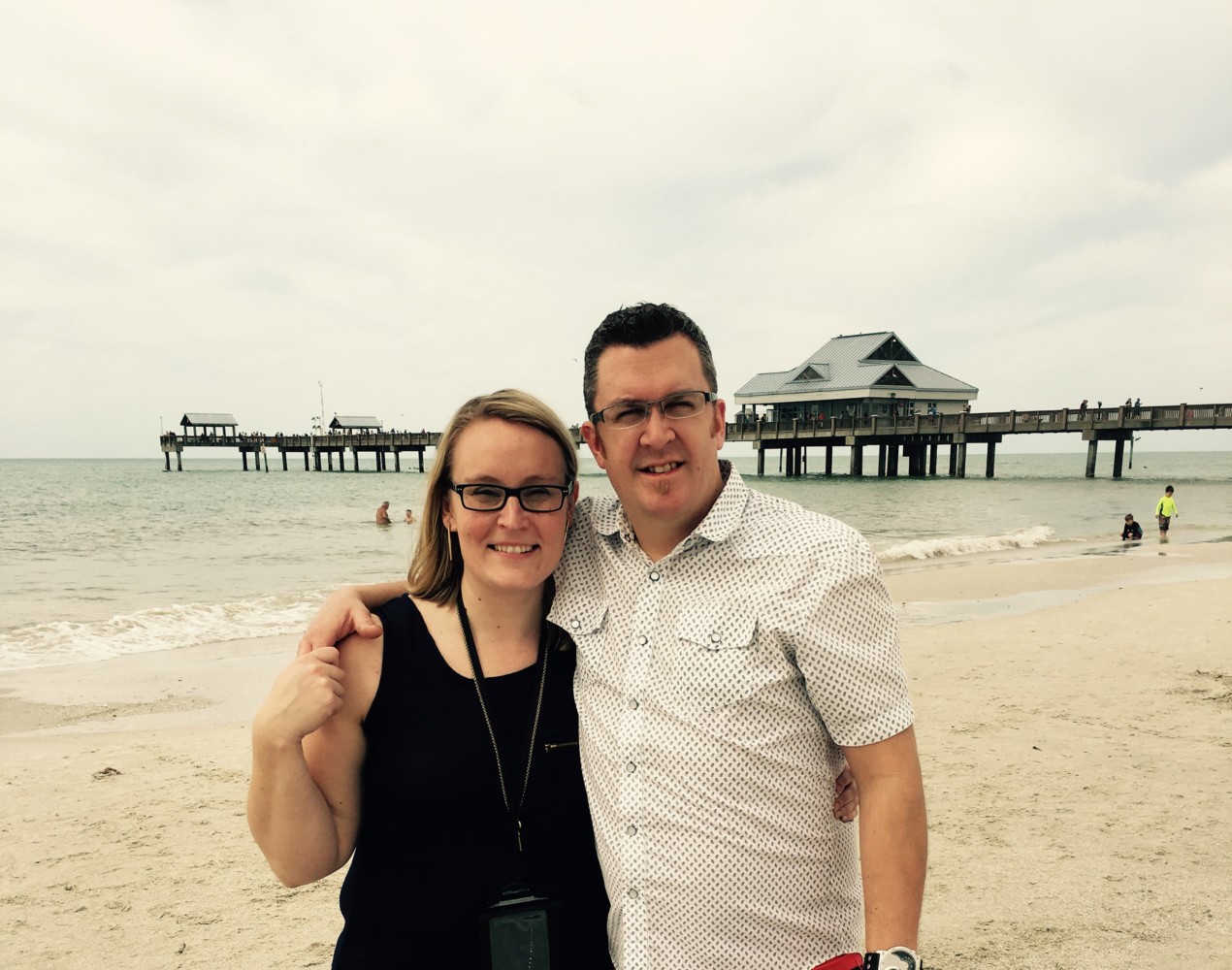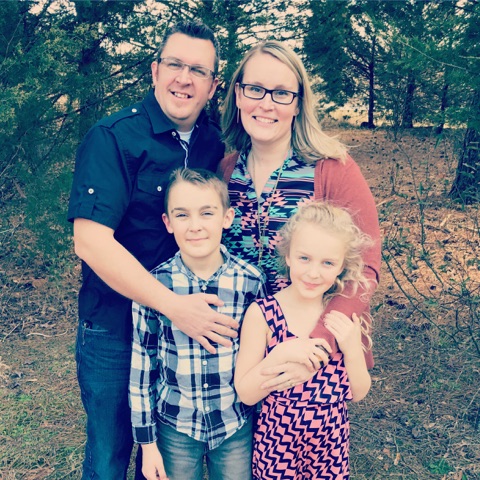 Thanks to everyone who welcomed us into their homes and freed their schedules to spend time with us! It meant so much!! <3
This week's makeover may be a fun inspiration for you because you may have an old cedar trunk laying around in your house somewhere. This is called a waterfall cedar chest and it's pretty common. Our amazing mechanic Tim at RMW asked us to redo his wife's old cedar trunk. Side note… if you need a mechanic in the area, we HIGHLY recommend him. We've been working with Tim for years and he has always been fair, professional, and really helpful.
Here's the trunk before: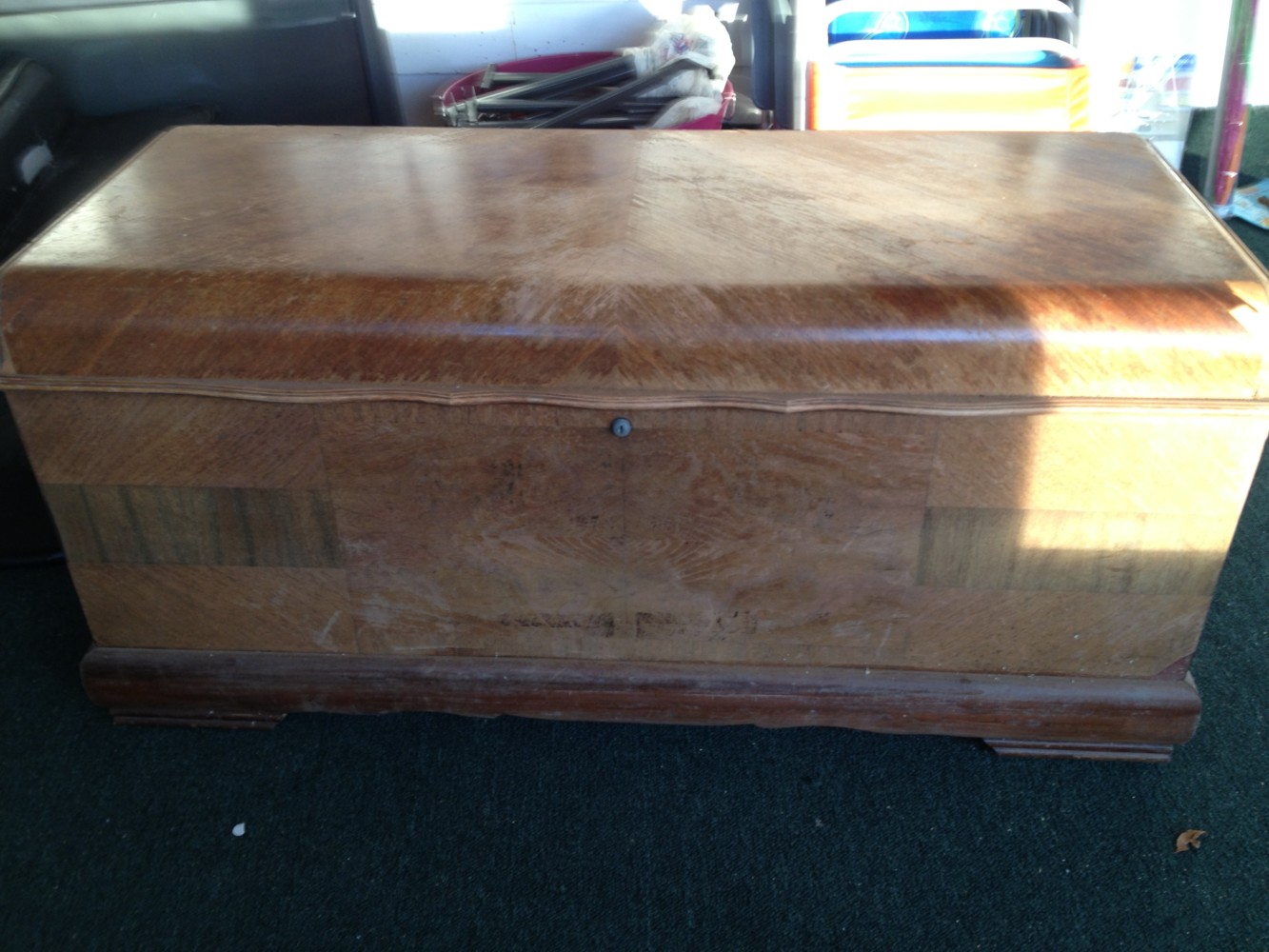 The top had quite a bit of veneer damage and his wife Stephanie wanted it to be two toned. So I recommended that we repair the damaged veneer and paint the top. We painted the top with Benjamin Moore's color Mink, glazed it and did a protective clear coat. The base seemed a little simple so we thought adding a wooden detail to the front would bring some visual interest. We bought this one at Home Depot. Stephanie also wanted legs added to give it more interest. She went with these legs: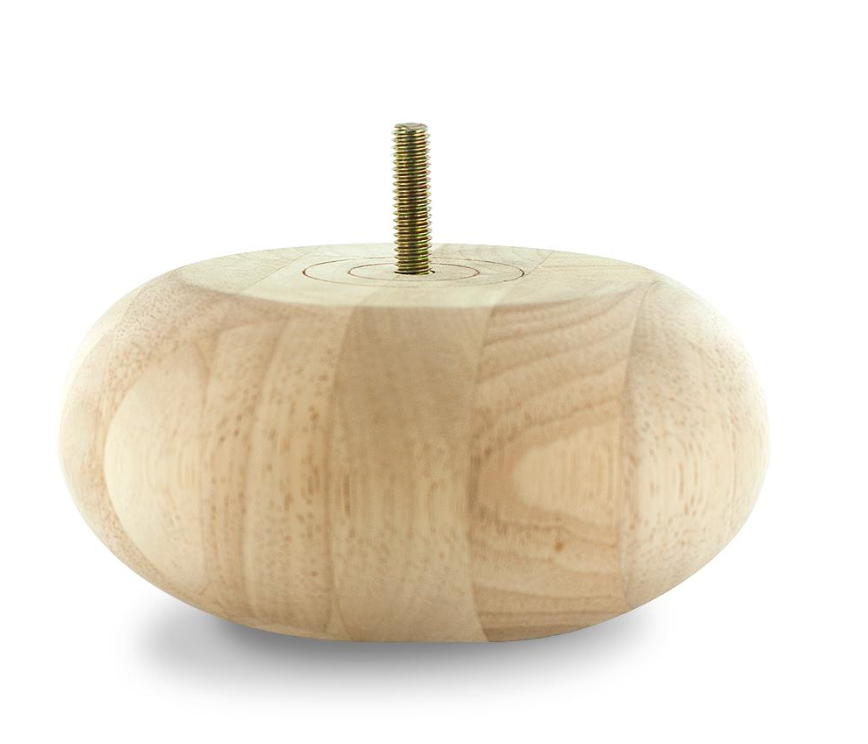 After we added the new legs and the wooden decorative piece, we painted the base with Benjamin Moore's color Carlisle Cream, glazed it with Valspar's antiquing glaze, and sprayed the whole piece with a protective clear coat.
If you want to see how we paint furniture, check out our How to Paint Furniture post.
Ready for the after?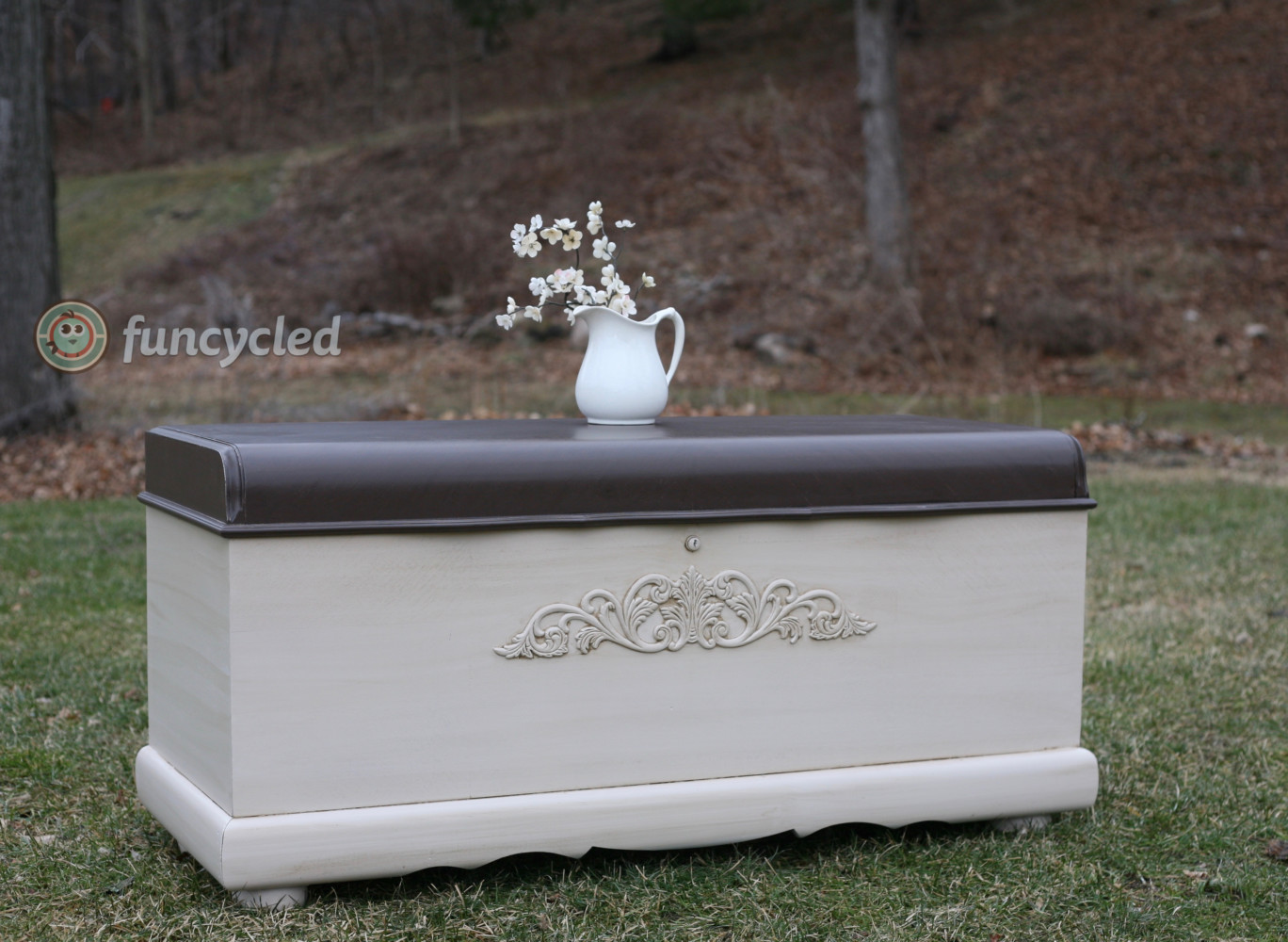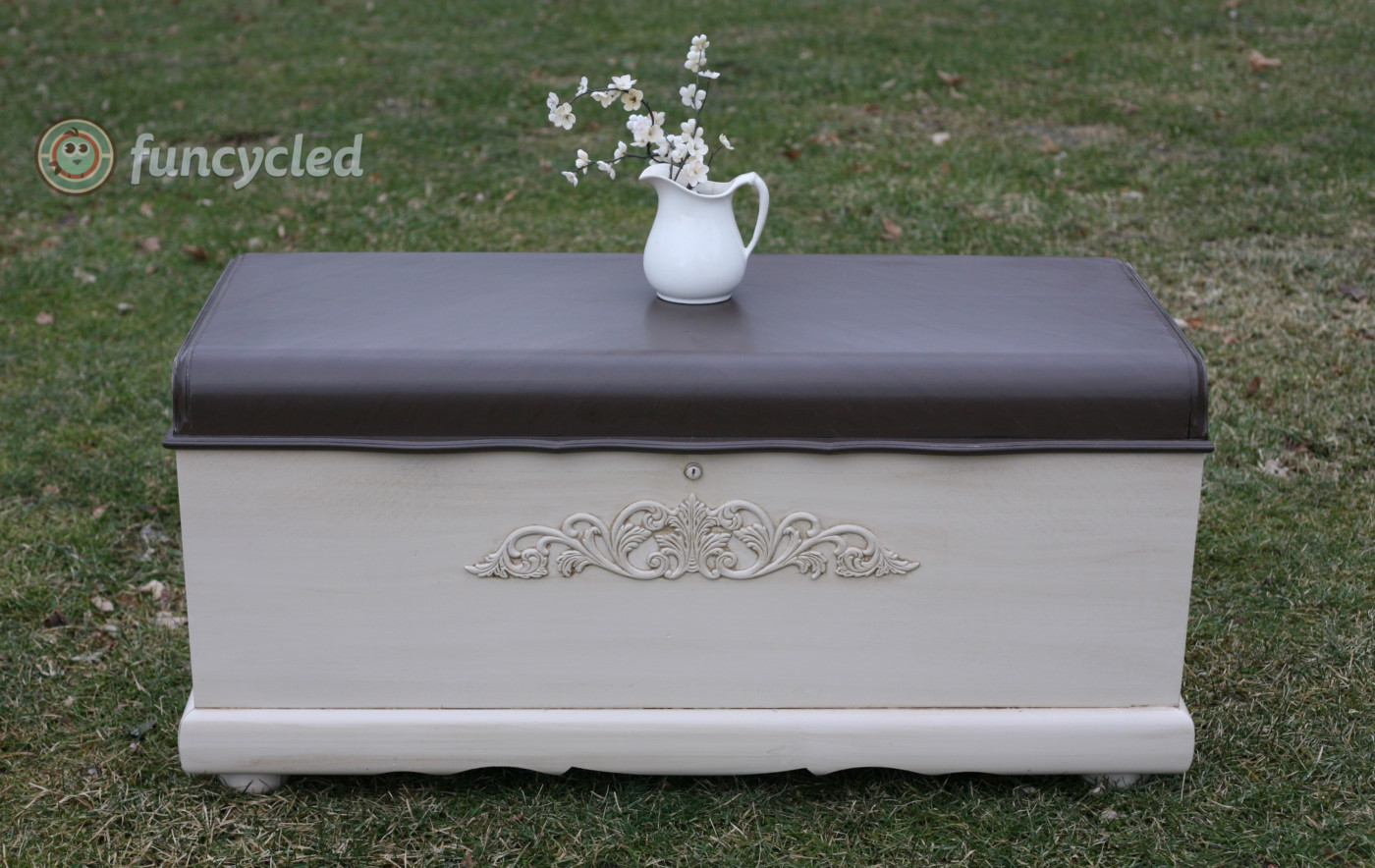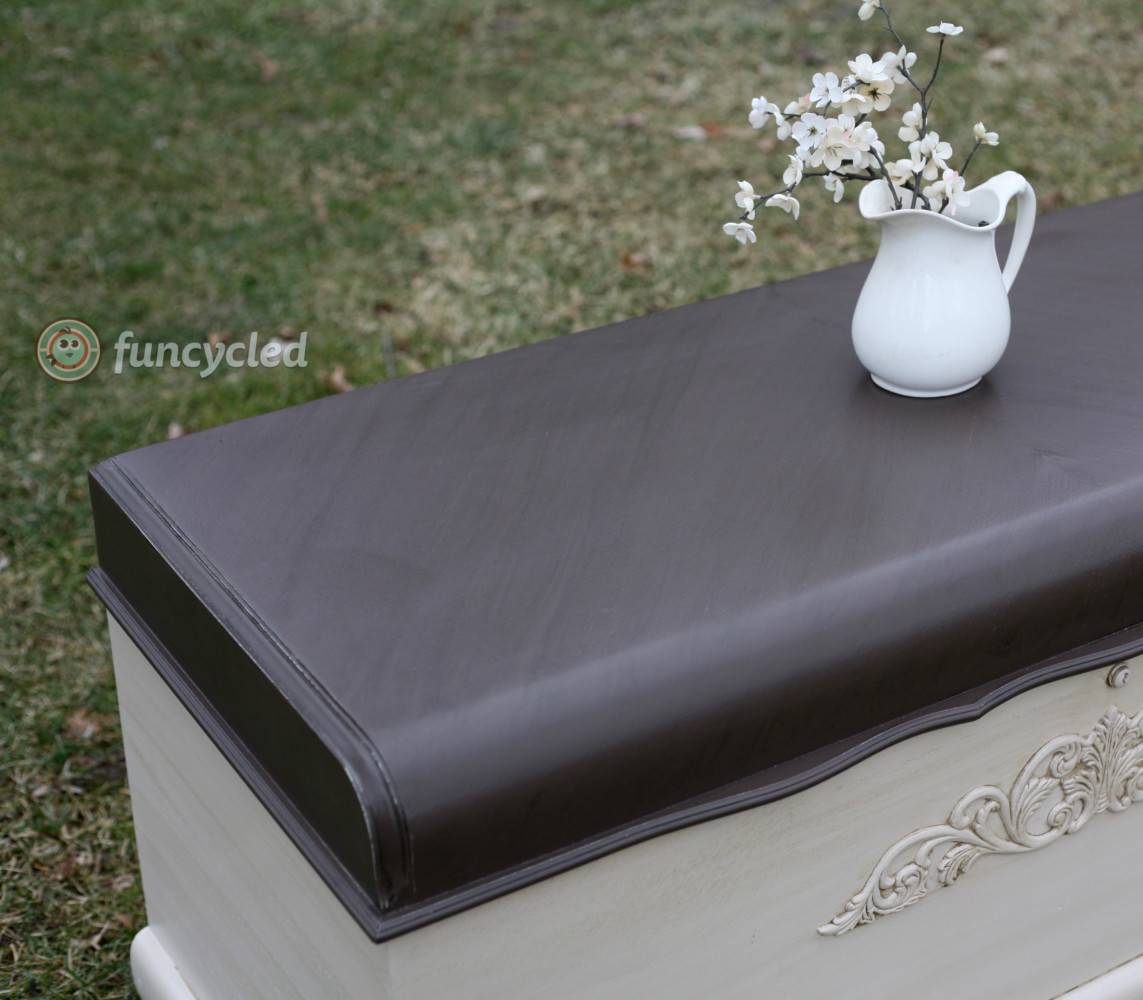 Such an amazing transformation, right?
This trunk isn't available to purchase, but you can check out other new furniture for sale on our website here! If you'd like to purchase it, please use our Contact Us form or stop by our store at 272 River Street, Troy, NY. I also added quite a few other new pieces to the store!
There is a box at the top right of this page to enter your email address to receive notifications by email when I post something new on this blog. Please sign up today!
Happy FunCycling Friends,
Sarah ;)
If you like what you see, please like FunCycled's Facebook page to keep up to date on the newest finds, vote on colors and give your input on our creativity. Last but not least, let us customize a furniture piece for you. We create custom furniture and will deliver for customers in upstate NY and also ship throughout the US. Send us a note with what you would like using our contact page. Or buy something that we've already designed from our furniture for sale page.