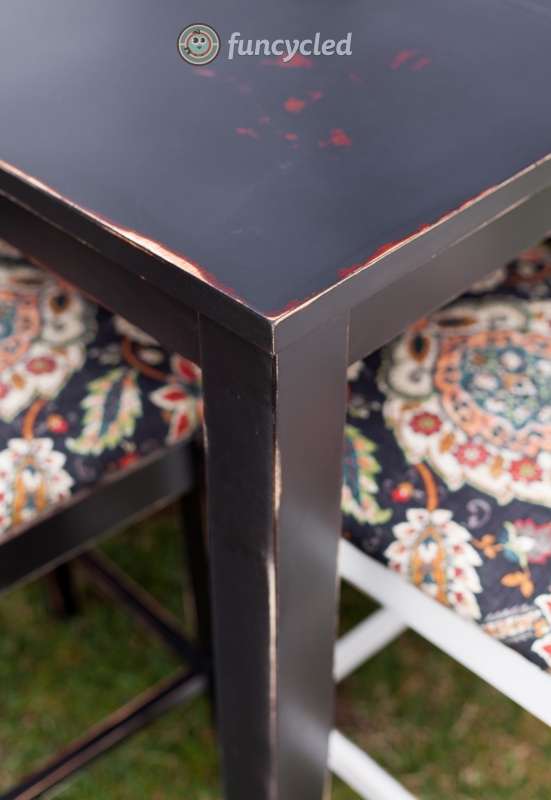 Hi Friends!
How are you? I can't wait to share this week's furniture makeover with you! Not because it's a one of a kind piece, but because we took something ordinary and made it anything but ordinary!! This set was a custom order for Genevieve and Telly. They had already bought our most recent Chevron Dresser and then decided to upcycle some furniture they already owned. They are in the middle of some major home renovations so forgive the before pics.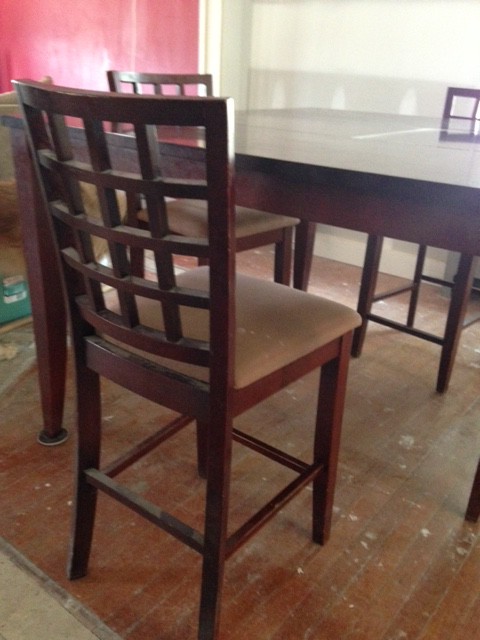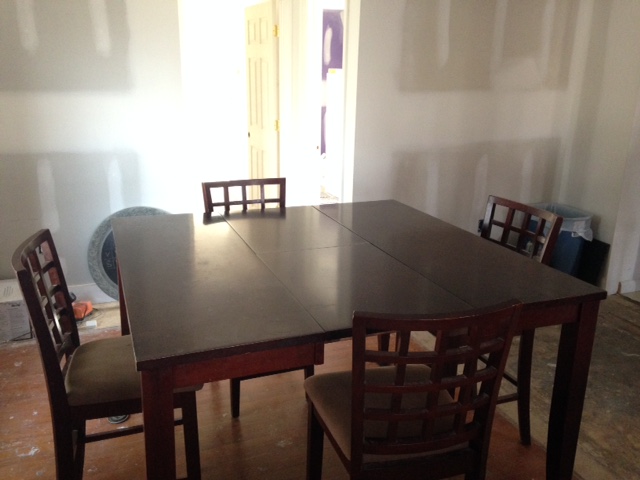 We recently posted a tutorial on how to get a rubbed through Restoration Hardware style finish. When they sent me over this set, I instantly thought that finish would look great! Most often we sand and stain the top of a table, but with the more modern style of this table, I thought the rubbed through look would be perfect.
We used a black enamel paint and then sanded through it with a 200 grit sand paper! You can read the full tutorial here. The only additional step is that you need to put at least 3 coats of a protective clear coat over the top since dining room tables get a lot of wear and tear and could get scratched easily. I also adore the fabric for the seat from Hobby Lobby!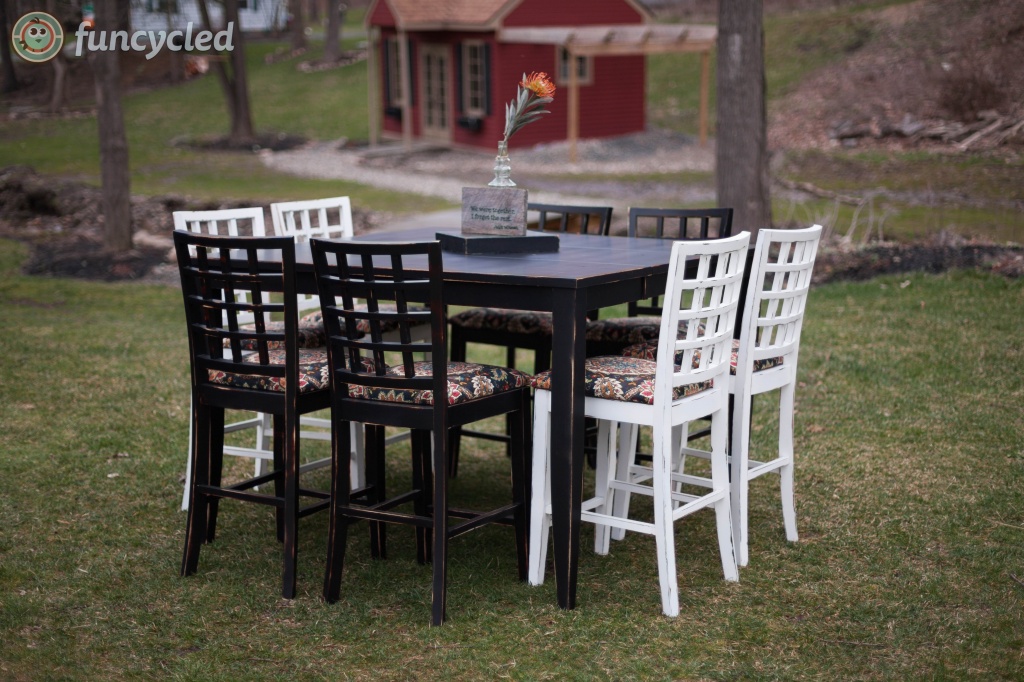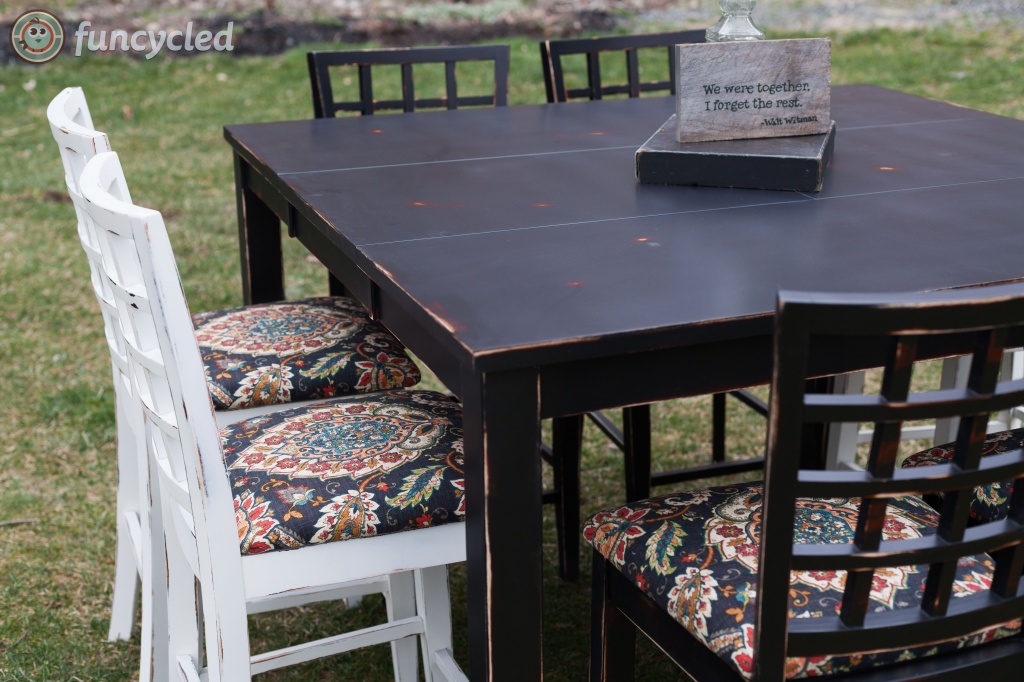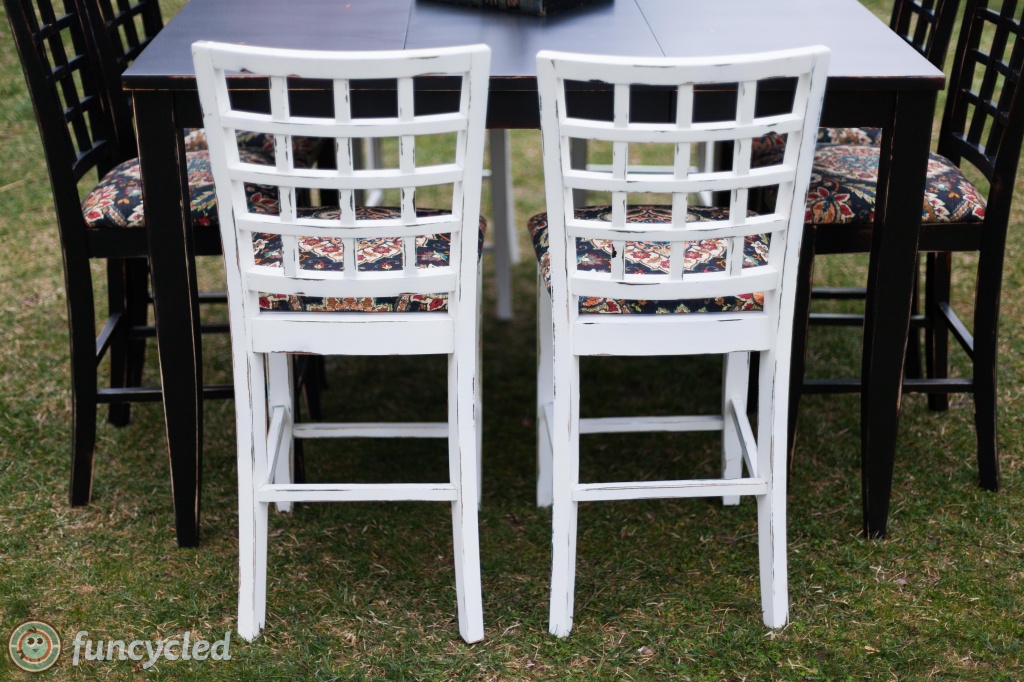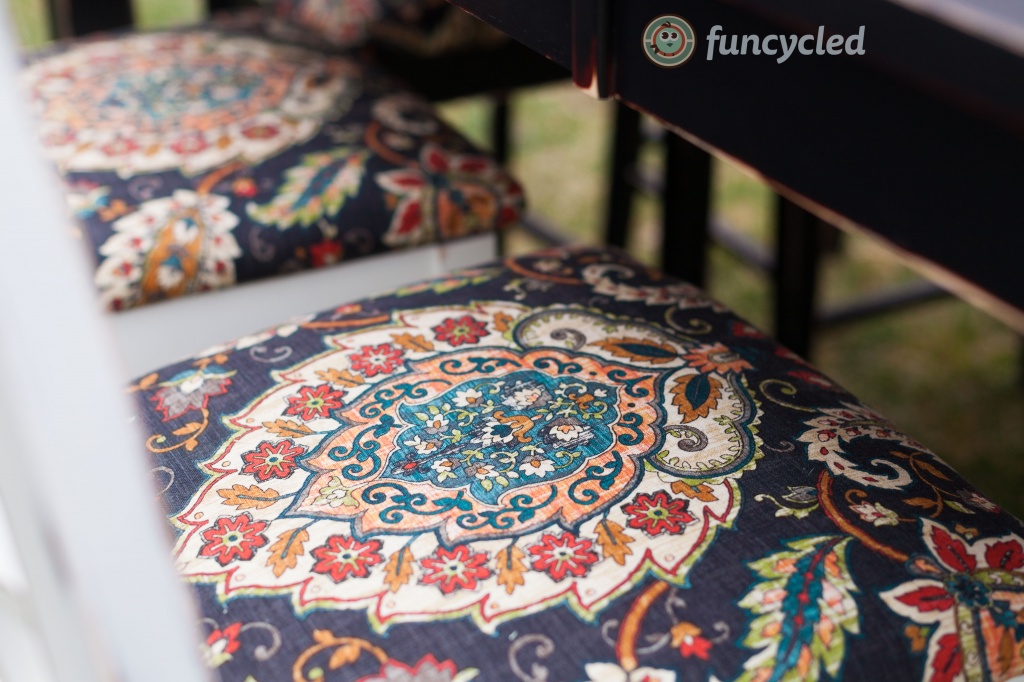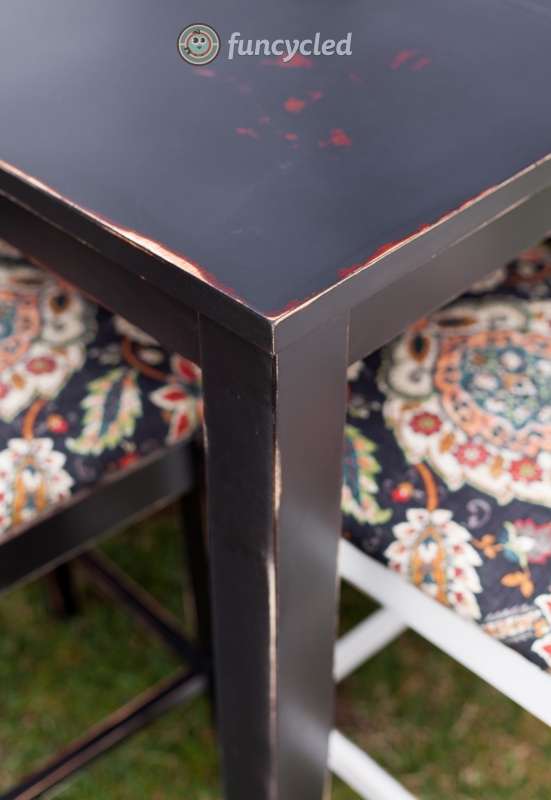 Even though this is a custom order, we have new pieces available for you to buy on our for sale page right now. Here are just a few:
There is a box at the top right of this page to enter your email address to receive notifications by email when I post something new on this blog. Please sign up today!
Happy FunCycling Friends,
Sarah ;)
If you like what you see, please like FunCycled's Facebook page to keep up to date on the newest finds, vote on colors and give your input on our creativity. Last but not least, let us customize a furniture piece for you. We create custom furniture and will deliver for customers in upstate NY and also help you ship throughout the US. Send us a note with what you would like using our contact page. Or buy something that we've already designed from our furniture for sale page.