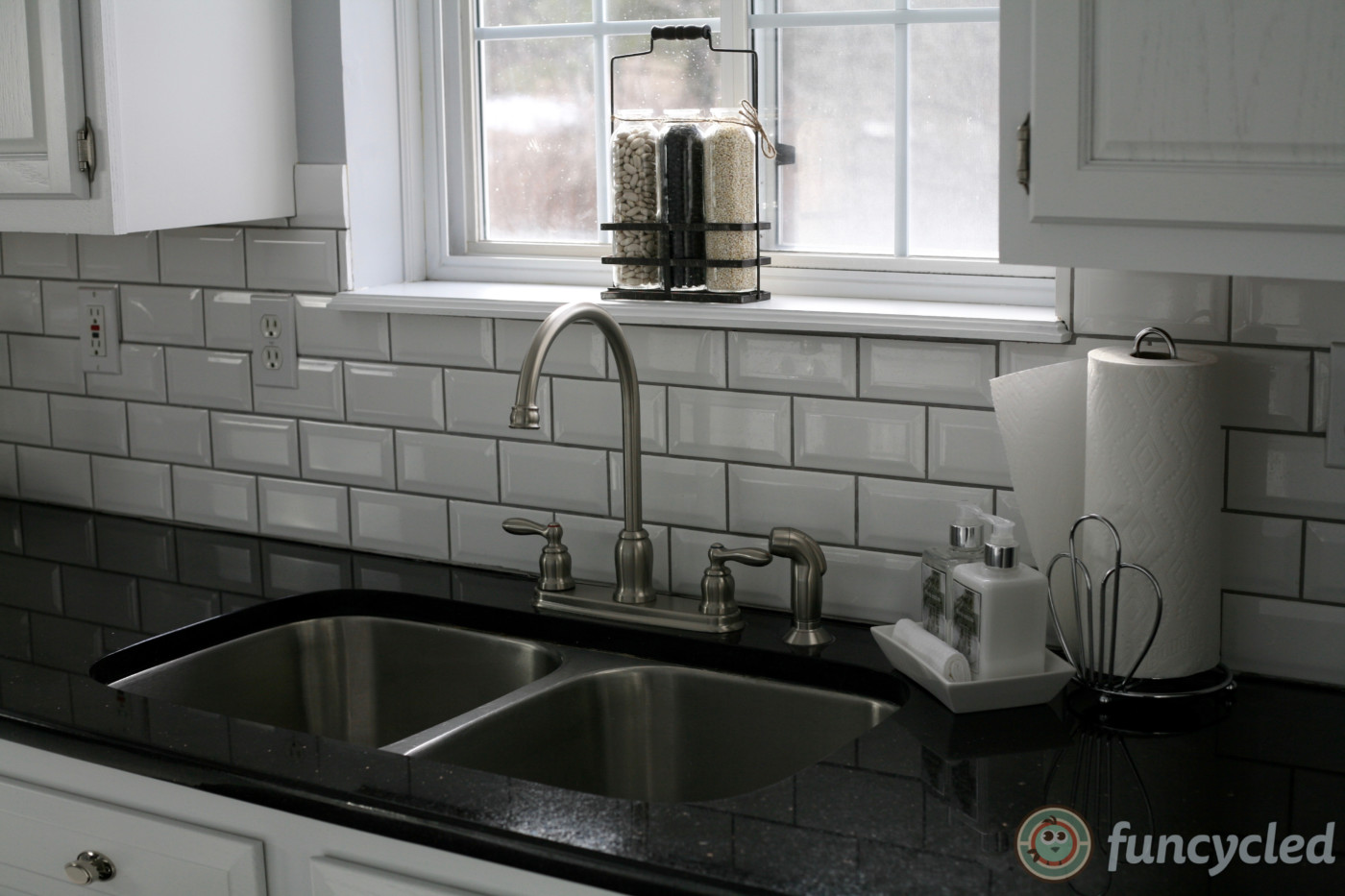 Hey Capital District!! It's time to share what's been keeping us so busy the last few weeks. Since we rang in 2017, we've already finished two kitchen makeovers. One isn't ready for pictures yet because we are waiting on some finishing touches, but one is ready and I can't wait to share all the pictures with you!
Interior design takes a while for everything to come together, but once it's done, man oh man is it worth the wait!
Theresa called us because they wanted the kitchen cabinets painted. When I went to her house to finalize the color of the cabinets and hardware, she mentioned that they wanted the kitchen to feel bright. That's why they painted it yellow years ago.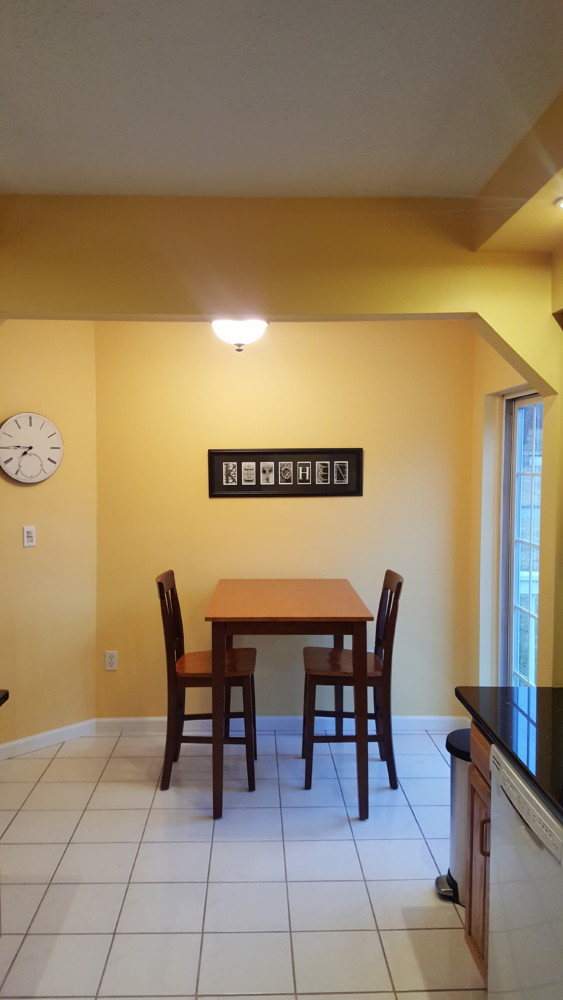 I explained that to really brighten it up, we should lighten up the walls to a different color. She was also open to painting her pub table which was awesome because that would help her little eating area look more up to date, too! Then she asked if there was anything else I would want to do if I was given free reign. Add a shiplap wall of course!!! That would take this design from up to date to magazine worthy!!
When we start a kitchen project, we take all the doors off and the drawers out, then we hand sand the outside of all the cabinet boxes, prime and paint them by hand (outside only). We take the doors and drawers home and paint them using our commercial air sprayer. This one of the things that set us apart from other cabinet painters and gives a hard, professional finish. Once the doors and drawers are finished being painted, we bring them back and install them. We use Benjamin Moore Advanced paint which is designed for kitchen cabinets and I highly recommend a protective clear coat as well.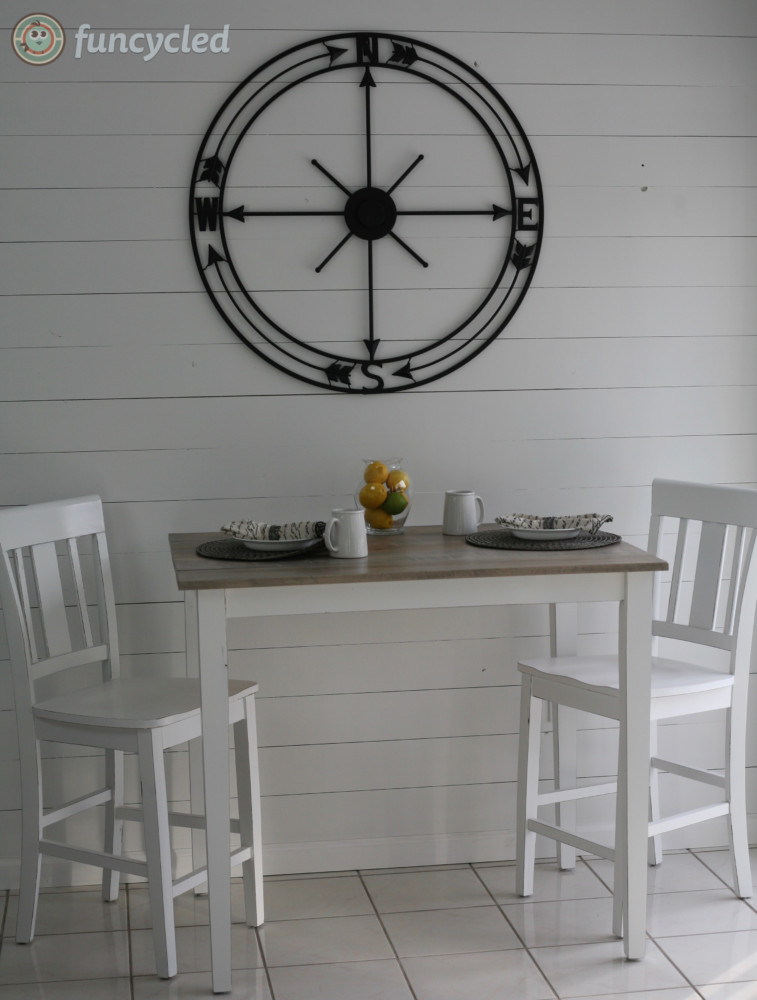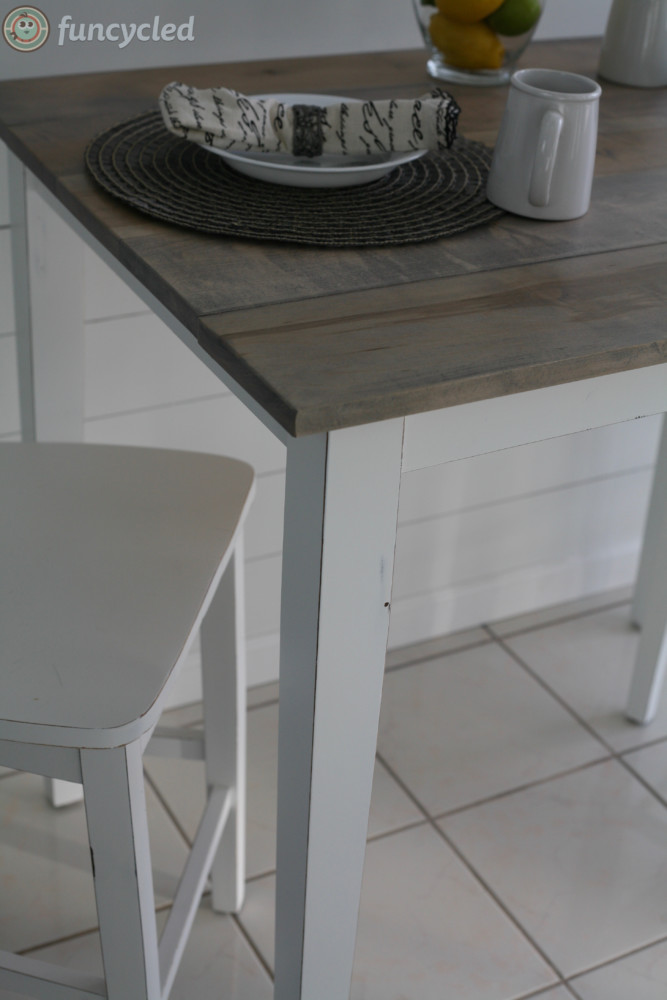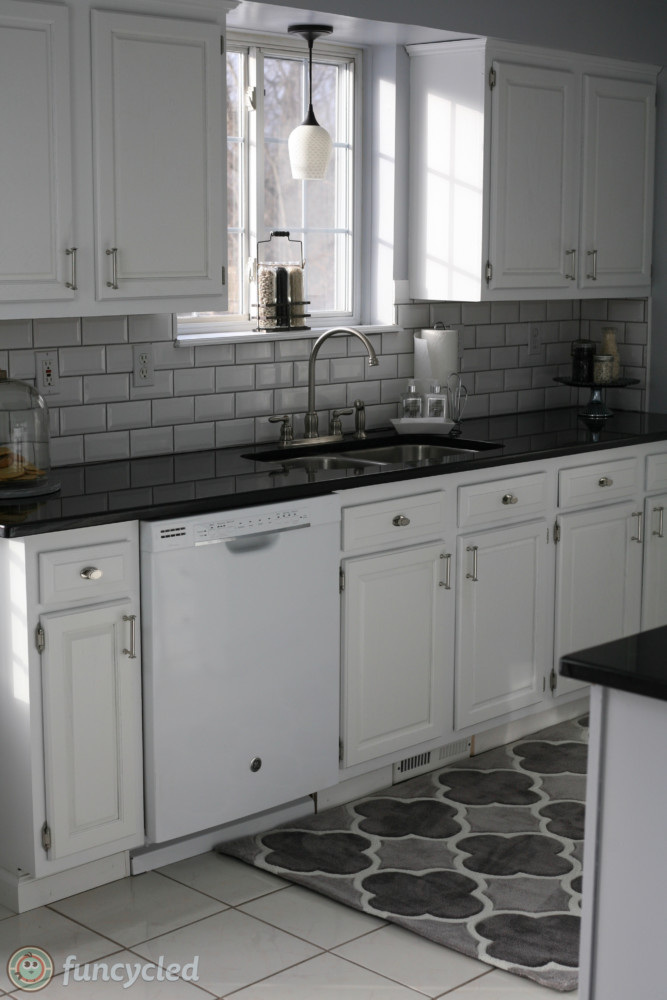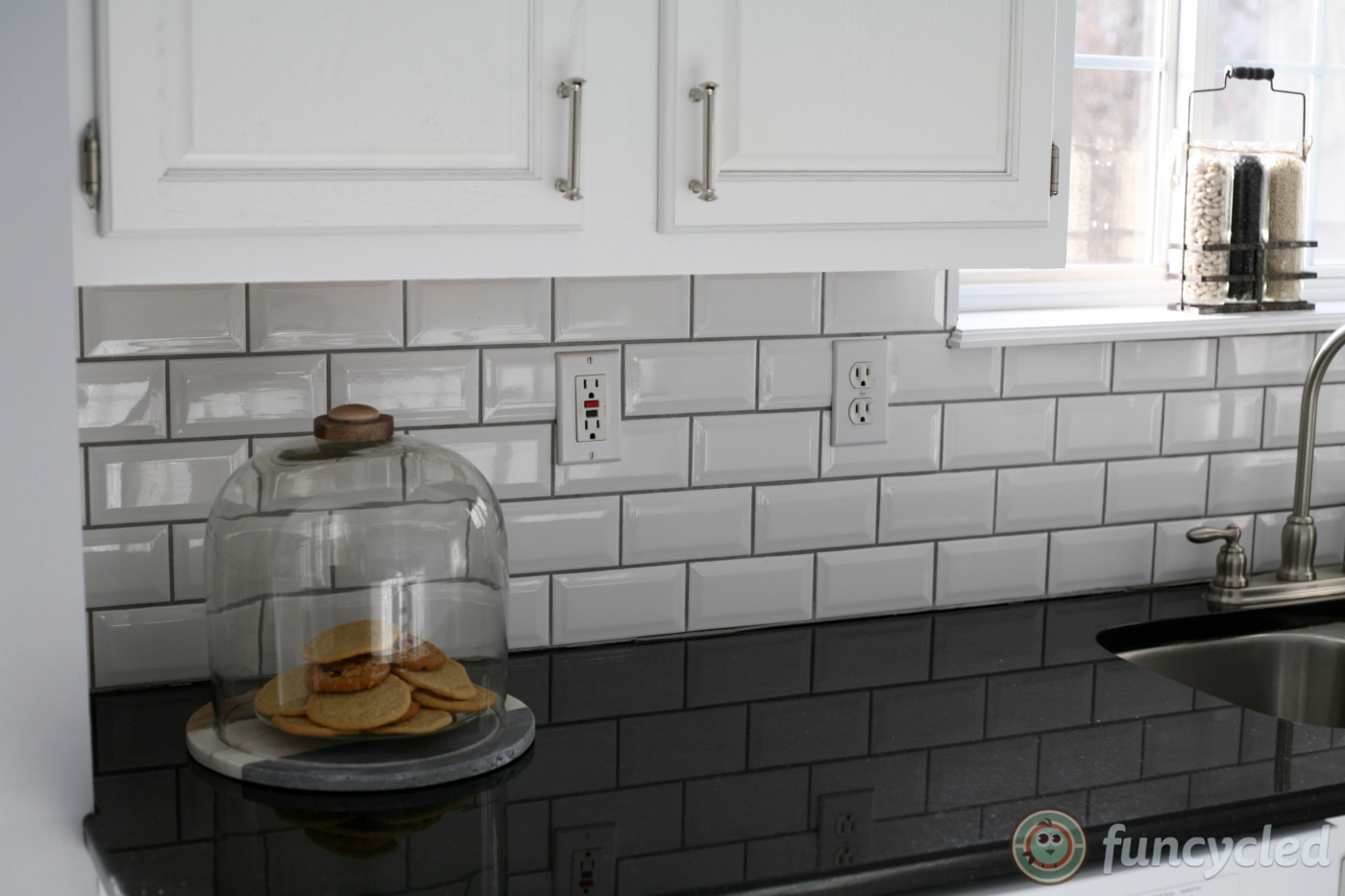 Remember a couple of important things when you're redoing the cabinets. If they are oak, the grain is going to show through a bit unless you fill it all first with wood filler (which takes MUCH longer – such a pain). You can see how it looks better in this picture:
Last but not least, hardware makes all the difference! It's like jewelry with the dress! Make it pop!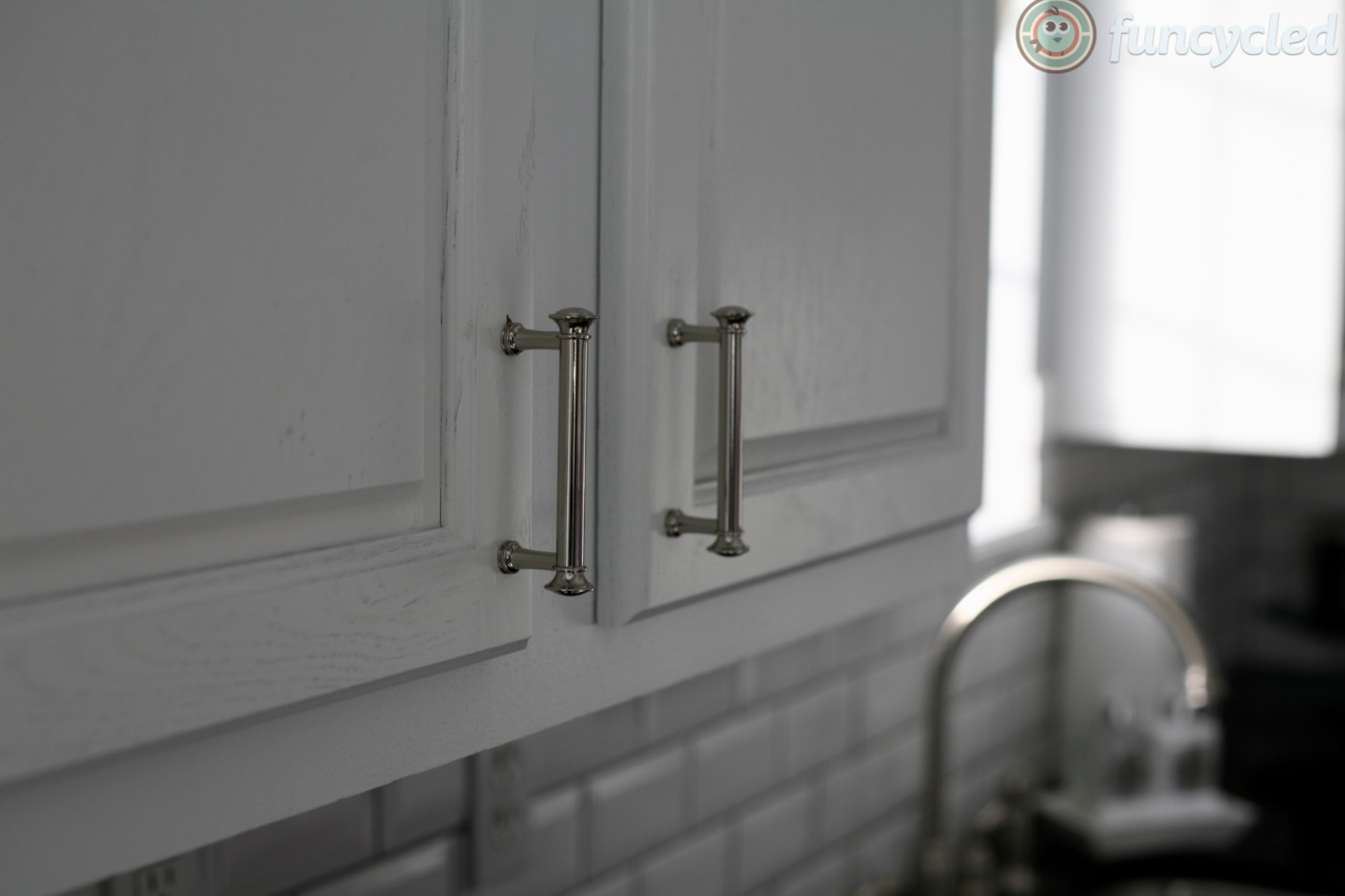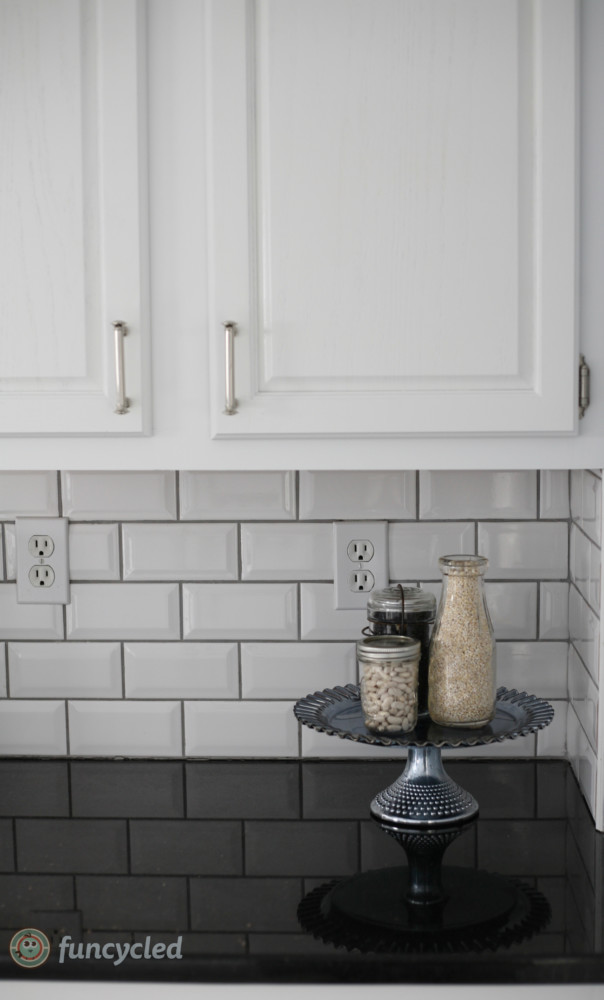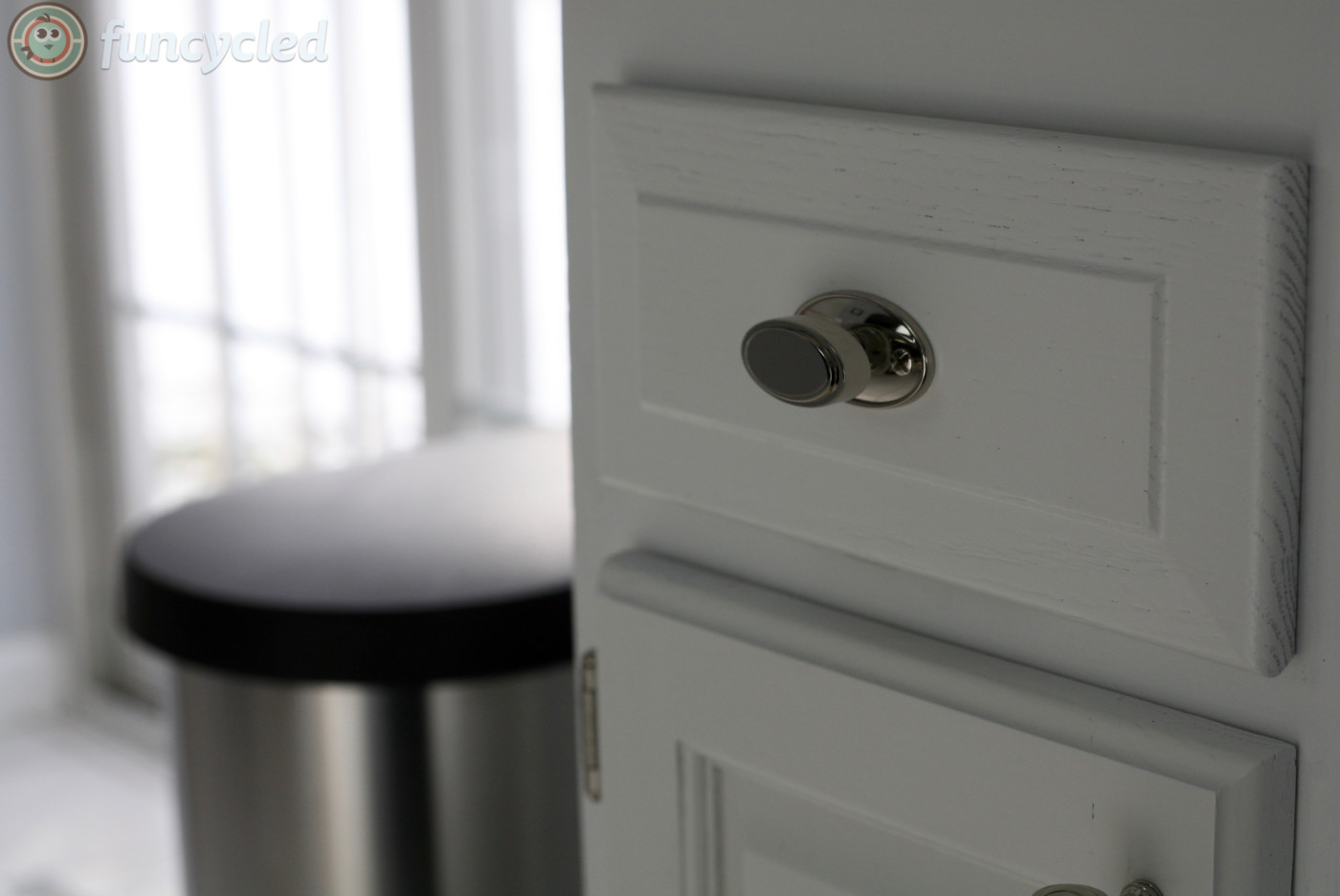 There is a box at the top right of this page to enter your email address to receive notifications by email when I post something new on this blog. Please sign up today!
Happy FunCycling Friends,
Sarah ;)
If you like what you see, please like FunCycled's Facebook page to keep up to date on the newest finds, vote on colors and give your input on our creativity. Last but not least, let us customize a furniture piece for you. We create custom furniture and will deliver for customers in upstate NY and also ship throughout the US. Send us a note with what you would like using our contact page. Or buy something that we've already designed from our furniture for sale page.