Happy Tuesday everyone!! I'm beyond excited to share this week's Tuesday's Treasures with you. If you haven't seen it yet, I also did a post on our recent NYC trip for John and my 10th anniversary.
This armoire was in Loretta's entry way and if you had a glimpse into  her house, you would know that it just didn't fit in. She has beautiful natural, but elegant colors throughout her home.  I stopped over and looked through colors and designs with Loretta for a while. She's so sweet! I wanted to stay all day and keep chatting…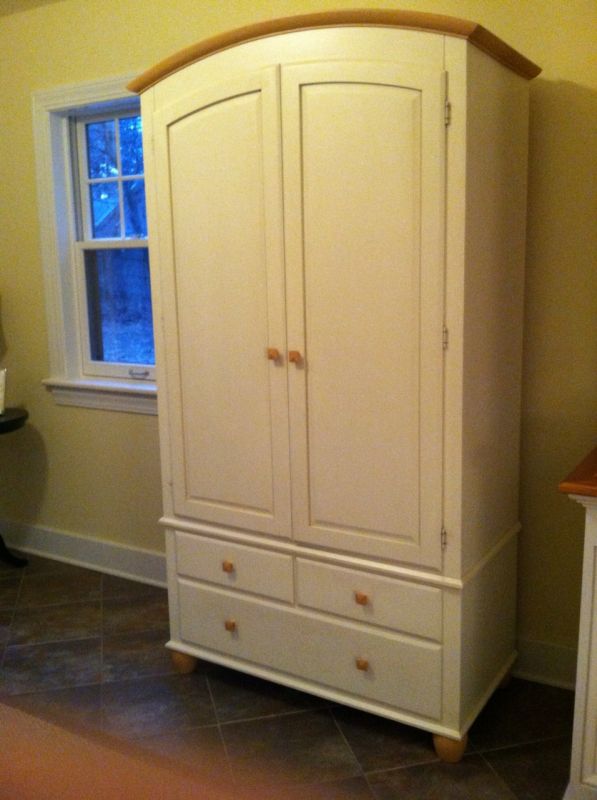 We decided to go with  Benjamin Moore's Catalina Blue 703 to give her entry way a little bit of color without being too bright. I thought it could use some elegant detailing for the front so we ordered these hand carved onlays. Now this step is not for someone who is trying to redo a piece on a budget. They were pricey, but I felt like they gave this plain piece a touch of splendor.
Here, John is putting them on with a nail gun. I was scared to hold it and every time he nailed, I thought he was going to hit my hand. It kept moving until I learned to just trust him. Then all went well! lol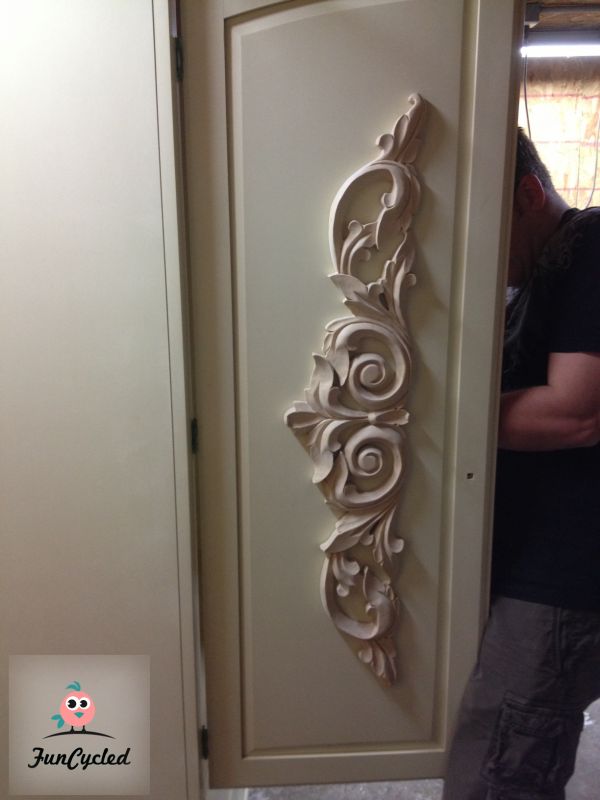 So much  better, right??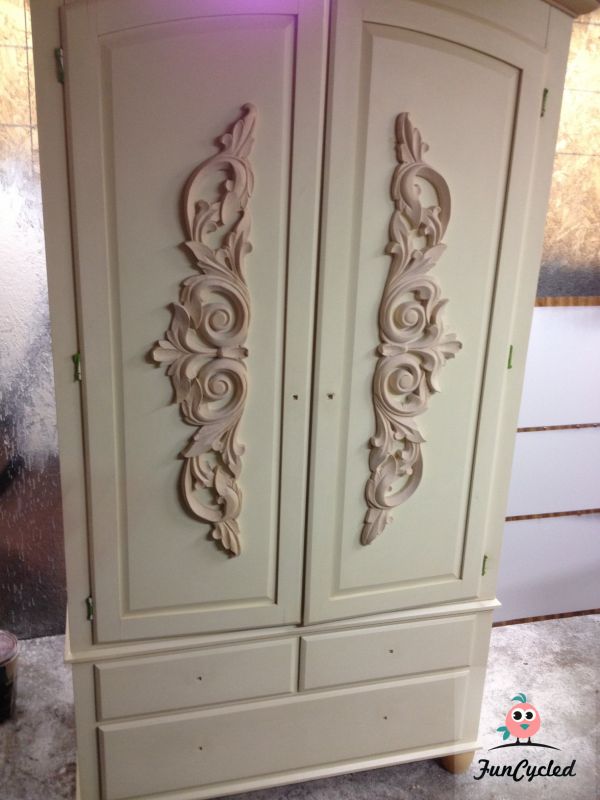 We sanded everything first, primed and painted it. After that, I glazed it with a silver glazing by Martha Stewart and sealed it for extra protection.
Are you ready for the after?? My oh my!! Doesn't even look like the same piece, right?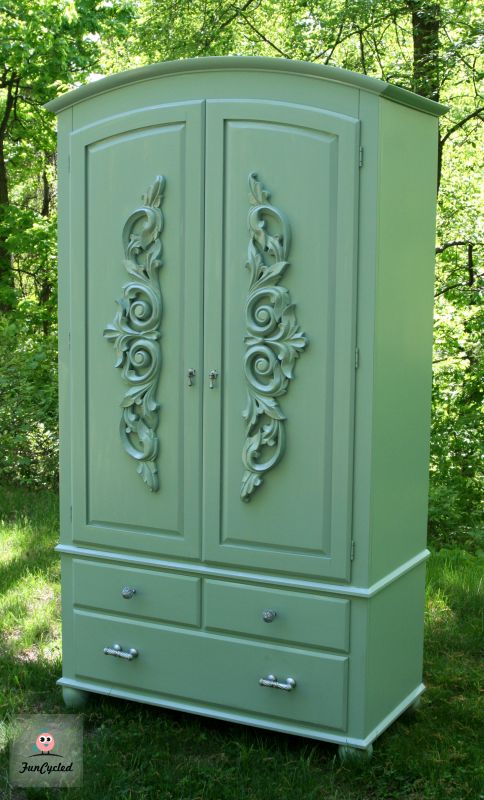 The hardware is all from Hobby Lobby and sprayed silver to match.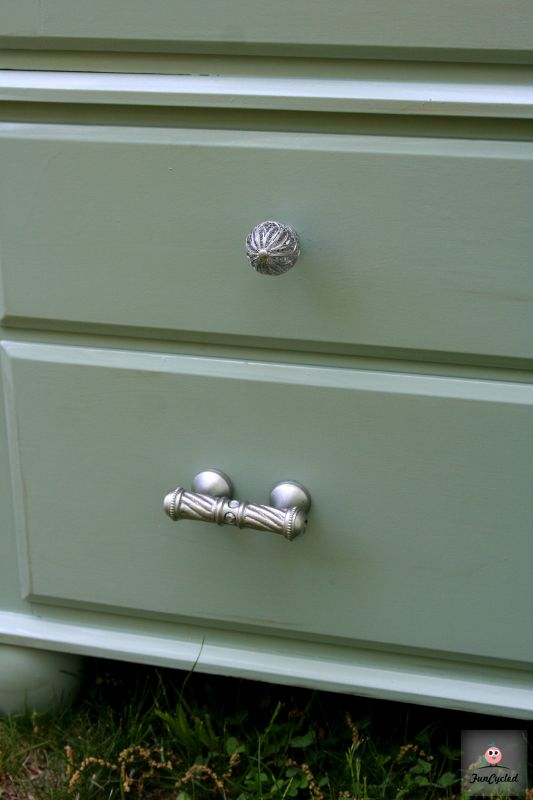 Look at that hand carved detailing!!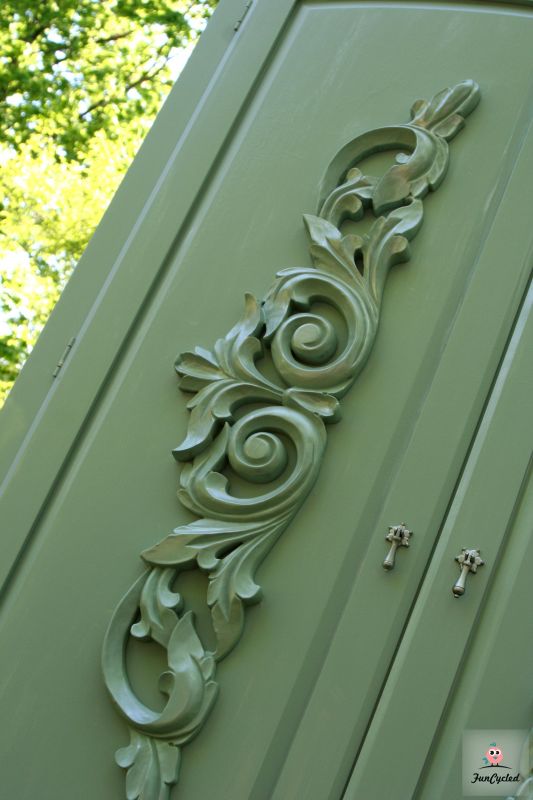 And one more side by side to see the transformation!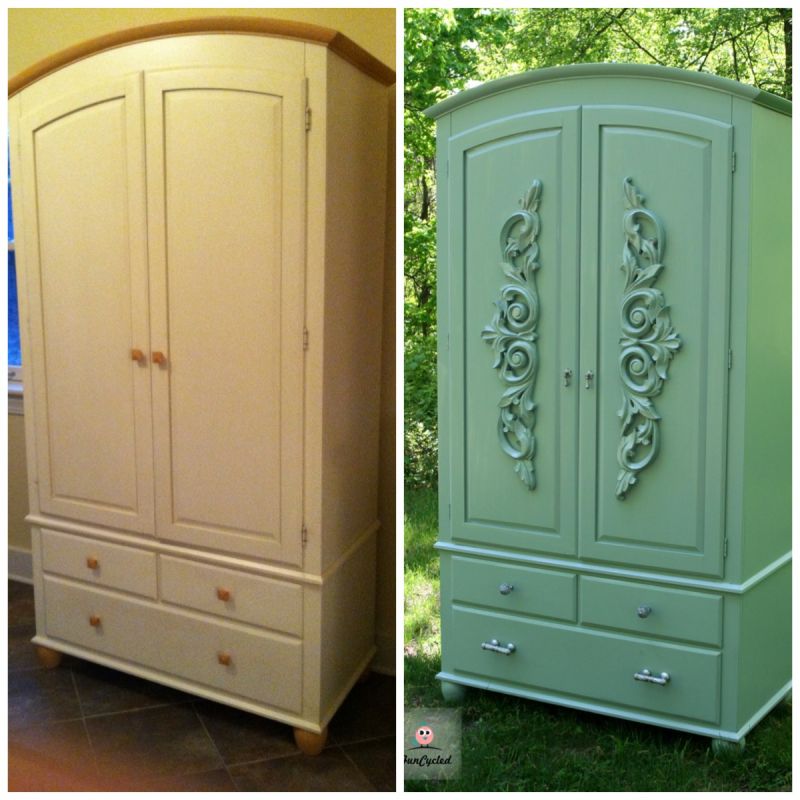 Happy redesigns everyone,
Sarah
If you like what you see, please like our face book page to keep up to date on the newest finds, vote on colors and give your input on our creativity.
There is a box at the top right of this page to enter your email address in to receive notifications by email when I post something new on this blog. Please sign up today!
Last but not least, let us customize a furniture piece for you. We create custom furniture and will deliver for customers in upstate NY and will also ship throughout the US.  Send us a note with what you would like using our contact page. Or buy something that we've already designed from our furniture for sale page.