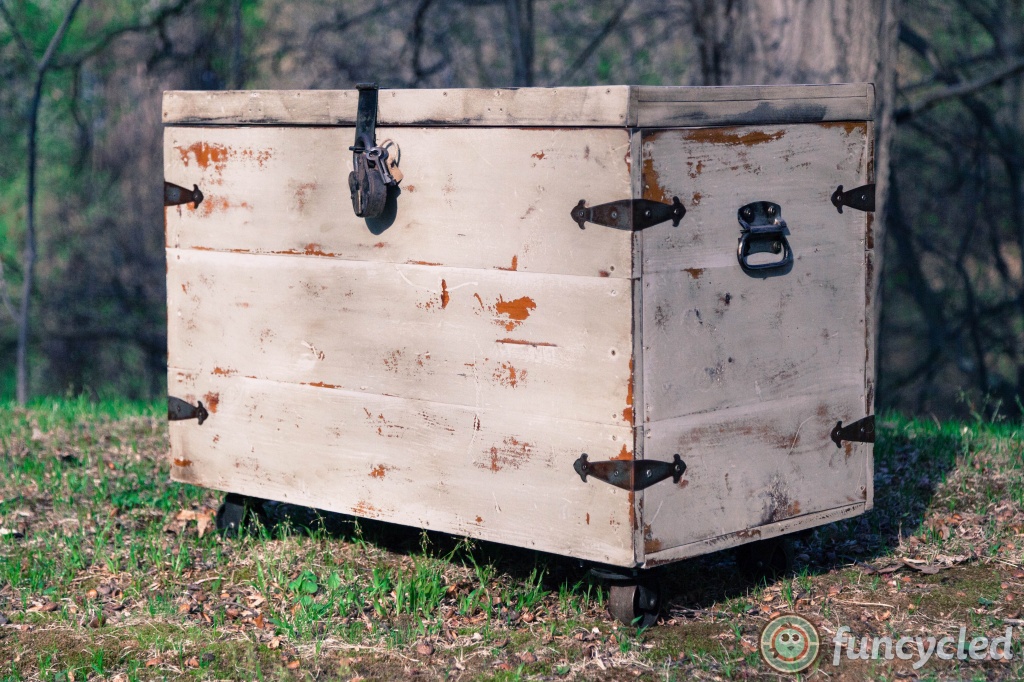 Hi Friends,
How are you? We are living in what feels like a bed and breakfast… our new 1805 dream house! We have been arms deep in paint and light demo. It's been long days but we've been loving every minute of it. Here are some of the things we adore about it already…. the river stone fireplace.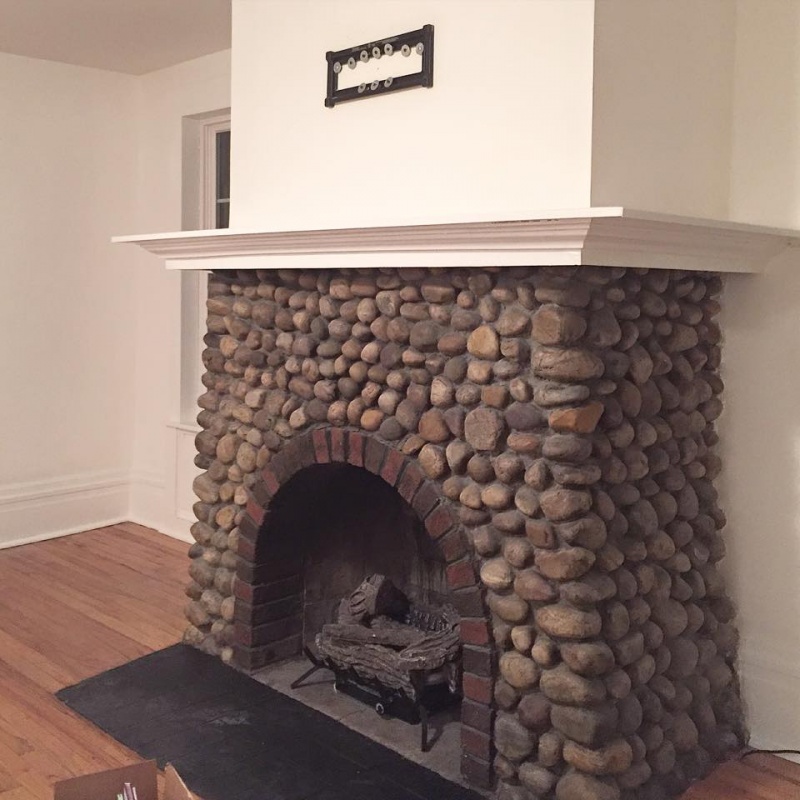 The black wall and antique mantel we added to the dining room…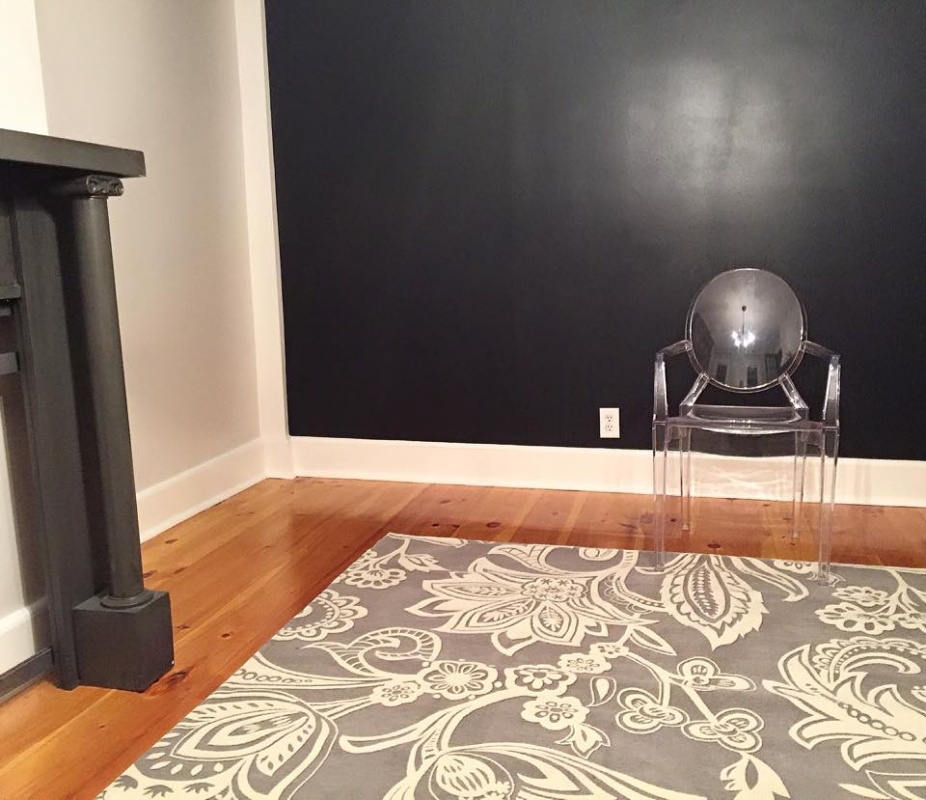 And last but not least is our little creek or as Harmony called it this week "the lake" in our back yard.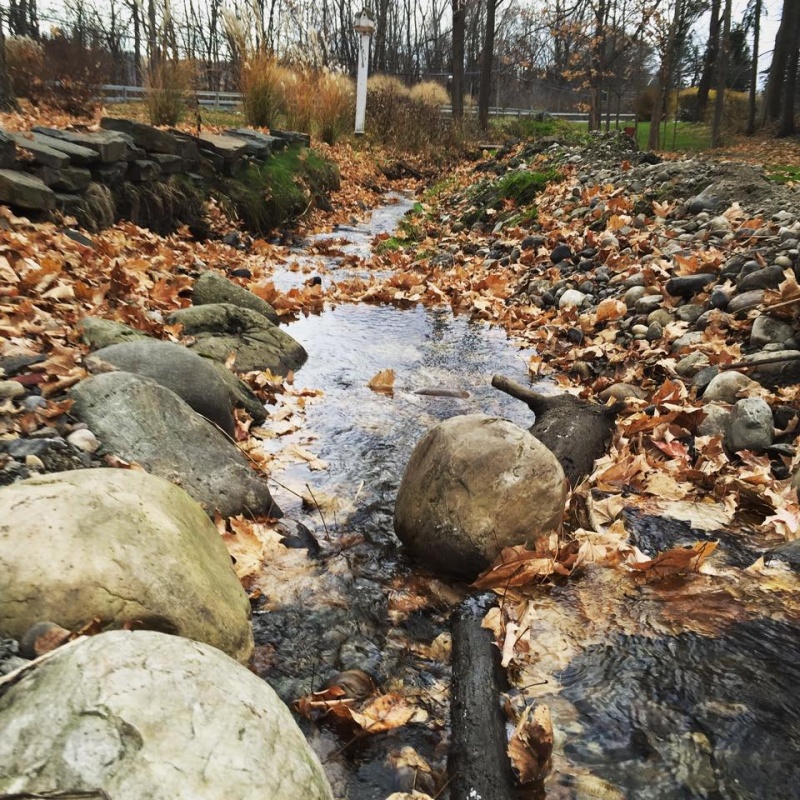 Our over 200 year old house has been reminding me of what I love most about what I do, taking something really old with a lot of history and making it new again, to love for years to come. I thought it would be fun to share this project.
Rebecca came to us with this trunk that her grandfather made with his own two hands. She wanted to make it something she could use every day so she could think of him BUT also love how it looked. She spared no expense to make it stunning.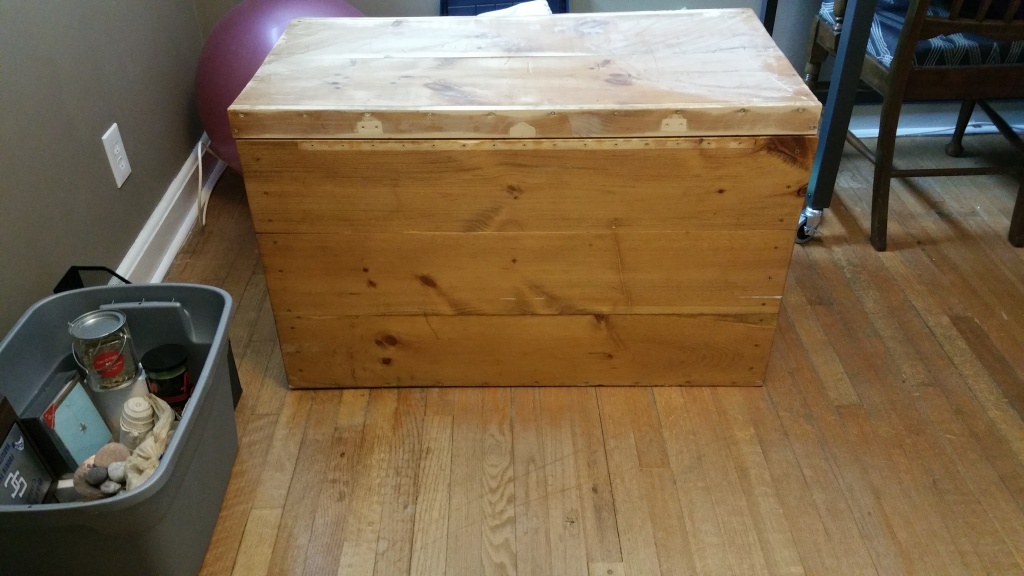 She asked me how I pictured it redone. I showed her exactly what I wanted to do with it and she was on board 100%. That made this project really fun for me!!
We painted the whole piece with Benjamin Moore's silver fox color. If you'd like to see how we paint furniture, check out our How to Paint Furniture post. After we painted it, we heavily distressed it and glazed it using Valspar's Antiquing Glaze. Even with doing all that it still looked like a typical old trunk so we wanted to jazz it up a bit. We used antique caster wheels on the base. We also added corner brackets and a vintage style lock on the front. I don't think I could be more in love with the after: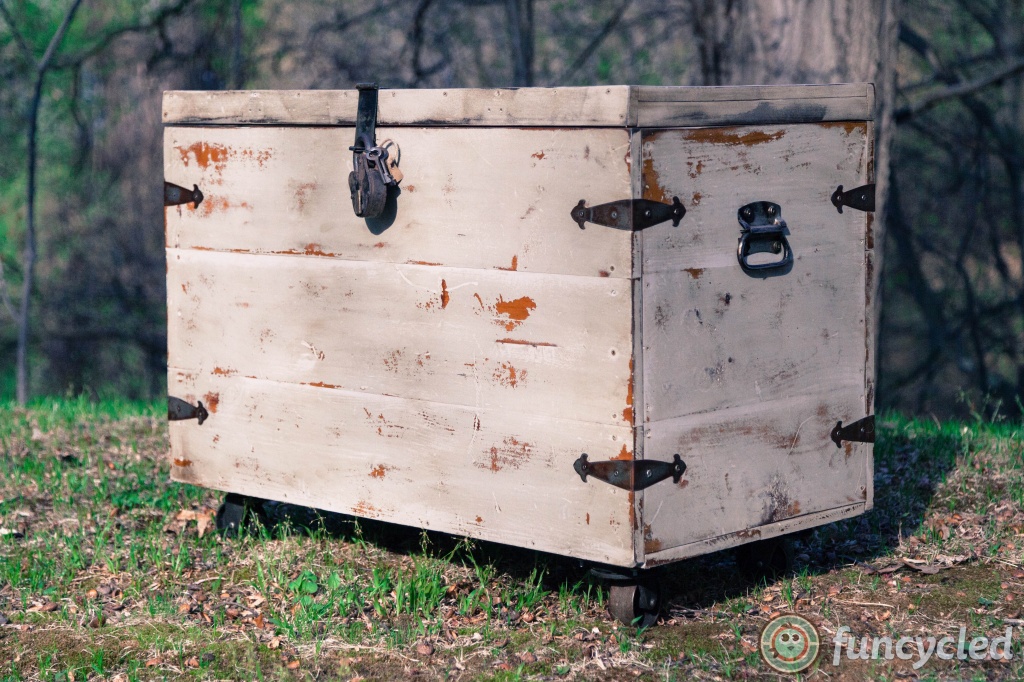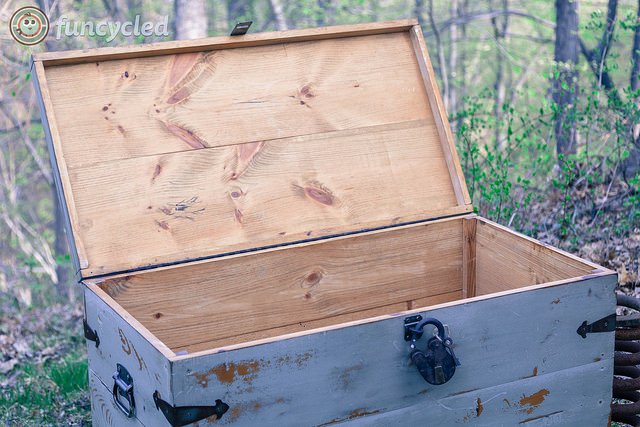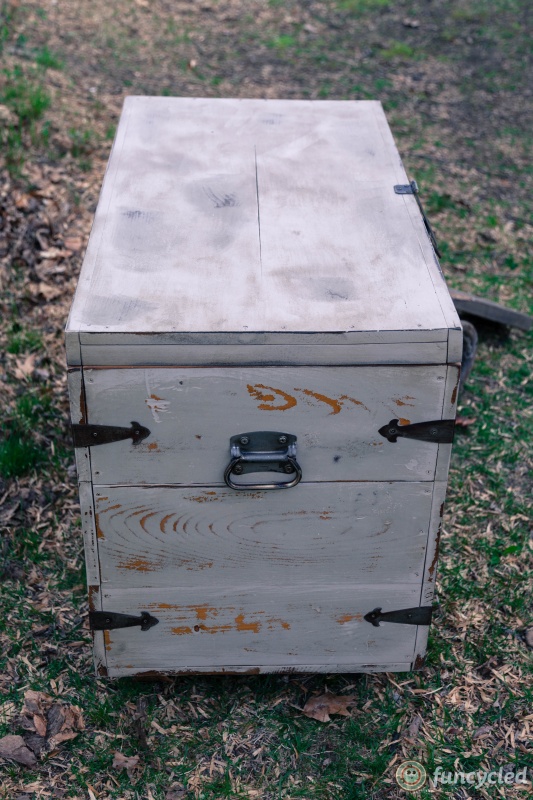 If you have an old furniture piece with a great memory that you would like to love again, please use our Contact Us form for a quote or stop by our store at 272 River Street, Troy, NY.
I also added quite a few other new pieces to the store!
There is a box at the top right of this page to enter your email address to receive notifications by email when I post something new on this blog. Please sign up today!
Happy FunCycling Friends,
Sarah ;)
If you like what you see, please like FunCycled's Facebook page to keep up to date on the newest finds, vote on colors and give your input on our creativity. Last but not least, let us customize a furniture piece for you. We create custom furniture and will deliver for customers in upstate NY and also ship throughout the US. Send us a note with what you would like using our contact page. Or buy something that we've already designed from our furniture for sale page.