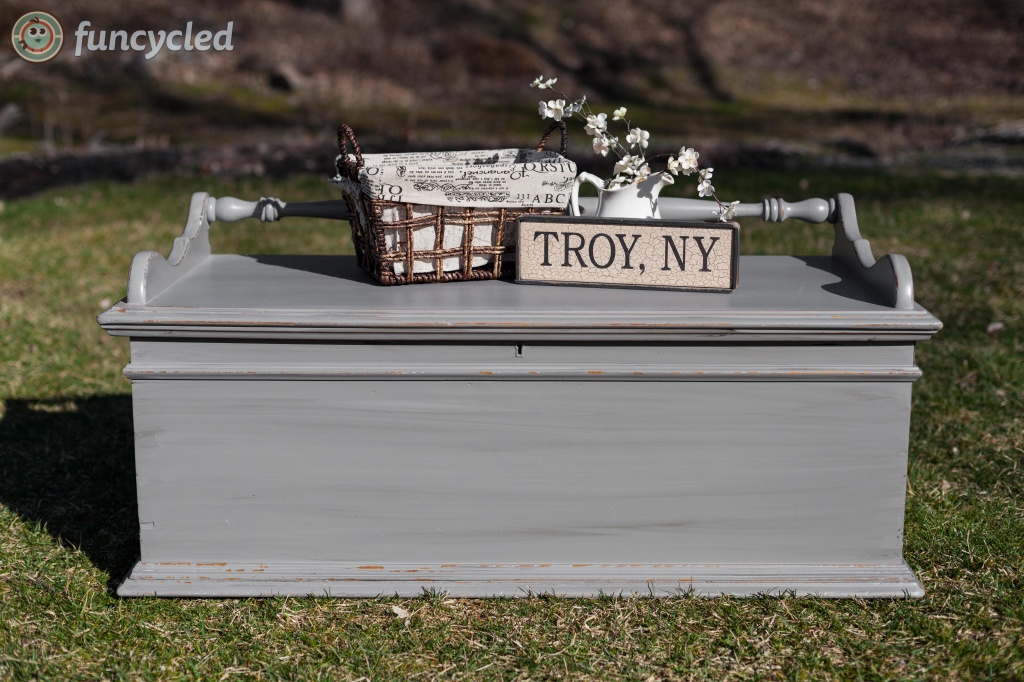 Hi Friends!
How was your week? We had a stressful work week. Trying to get all of our custom orders done for pick up or delivery on time led to a hectic week.  And of course, on the busiest of weeks, what can go wrong … well you know the rest!  We had an unexpected bleed through the day before pick up on one dresser, one of our staff used the wrong screws (they were too long) on a finished piece of furniture which led to a redo two days before that piece was to be picked up, and then, we had two customers make last minute changes the day before they were each to be delivered. All this happened when we had 16 furniture orders to wrap up. Man oh man! This is becoming a vent session. Lol! To end on a positive note, if it was easy, everyone would do it right?? ;)  Also, as a small business owner, I'm very thankful to be busy. Slow is a harder type of stress than busy stress. All in all, God is faithful, He gave us strength and we started our new week with encouragement from His word with a new series at church called 30 days to live. This truly brought my perspective and attitude into check.
Josh came home from church wanting to build a Lego set based on what he learned!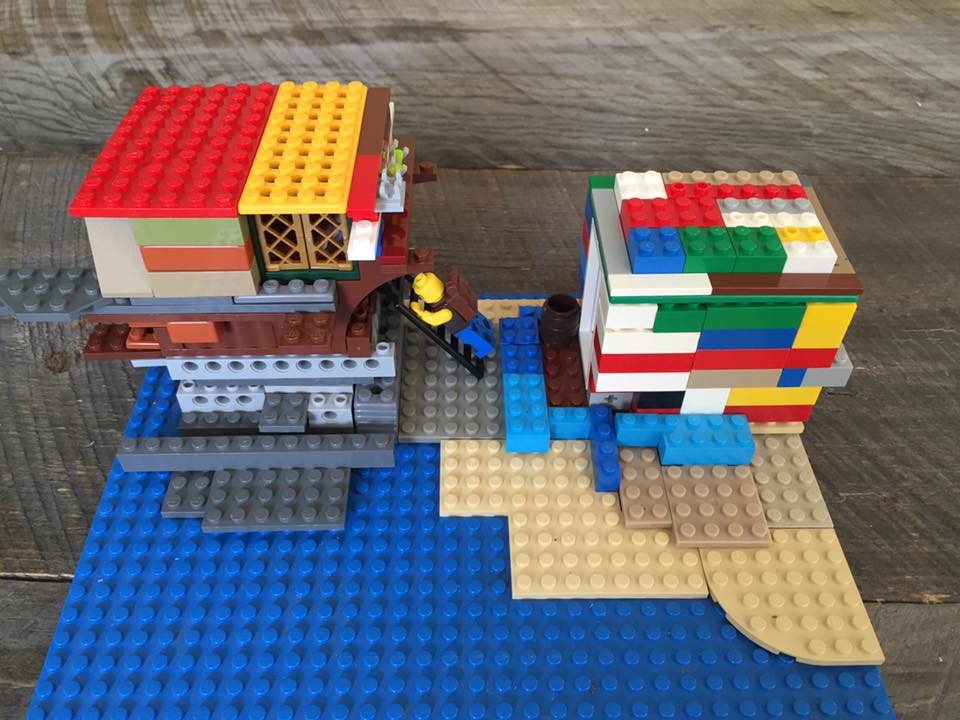 "Anyone who listens to my teaching and follows it is wise, like a person who builds a house on solid rock. Though the rain comes in torrents and the floodwaters rise and the winds beat against that house, it won't collapse because it is built on bedrock. But anyone who hears my teaching and doesn't obey it is foolish, like a person who builds a house on sand. When the rains and floods come and the winds beat against that house, it will collapse with a mighty crash."
Matthew 7:24-27 NLT
Also, we have our Easter pics!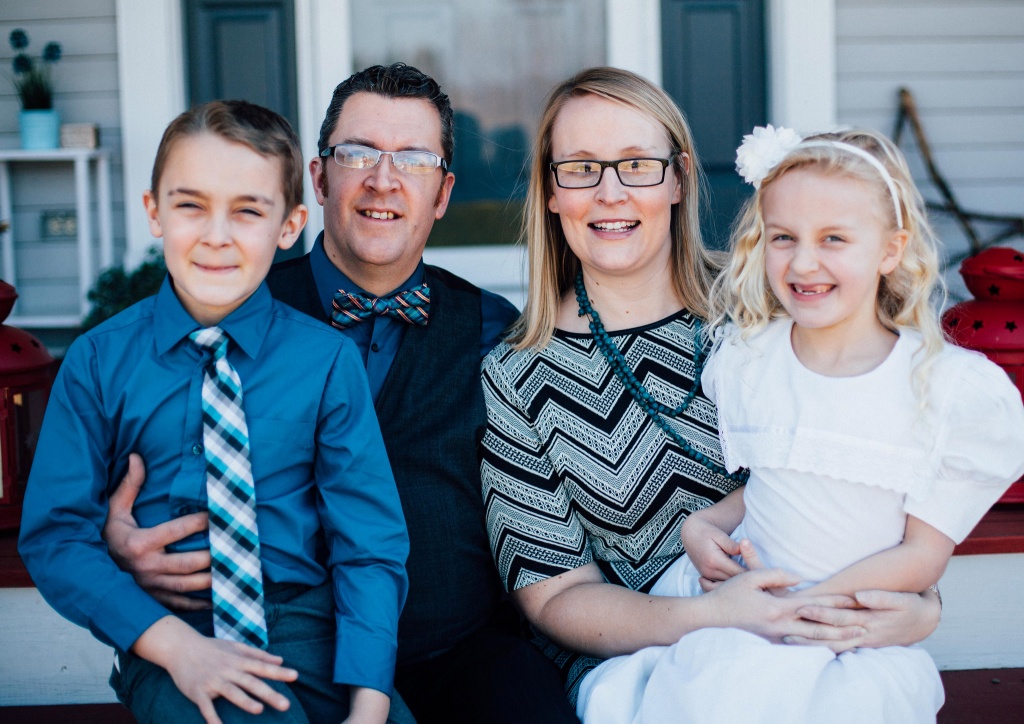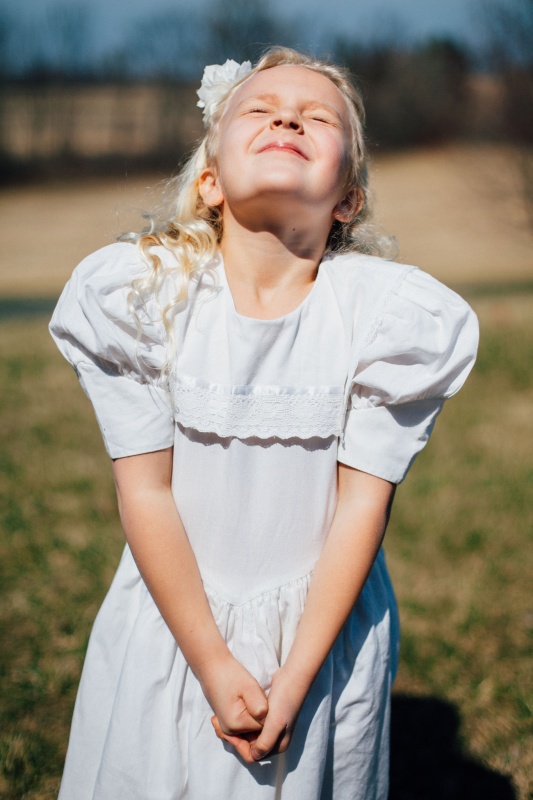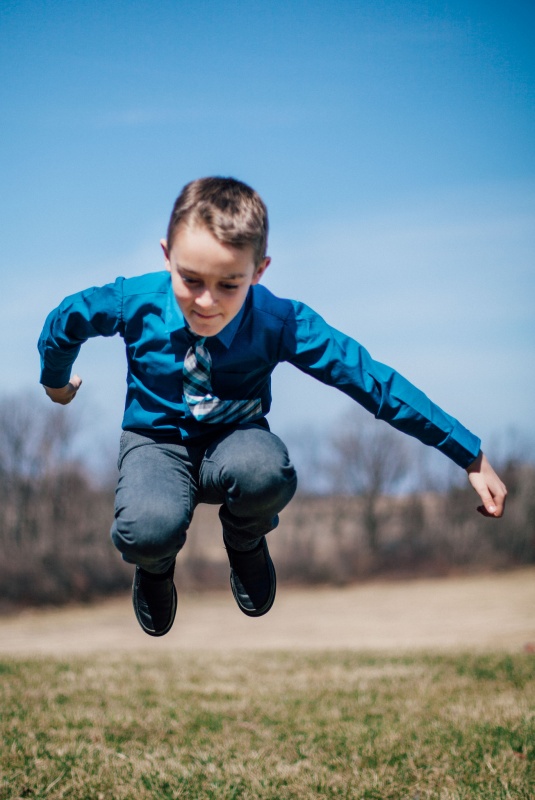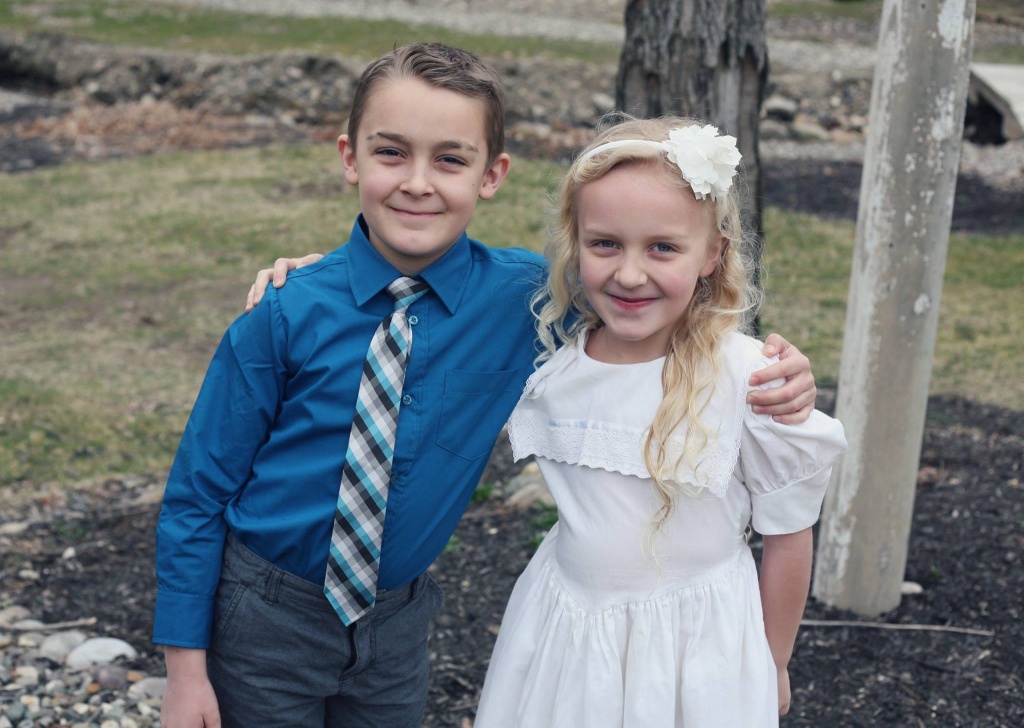 For this week, we have two furniture pieces, I wanted to show you how a simple transformation can definitely revitalize a classic furniture style.  Carmen came to us with her dresser and cedar trunk! The pieces had special memories for her, but she didn't like the outdated finishes. Here they are before: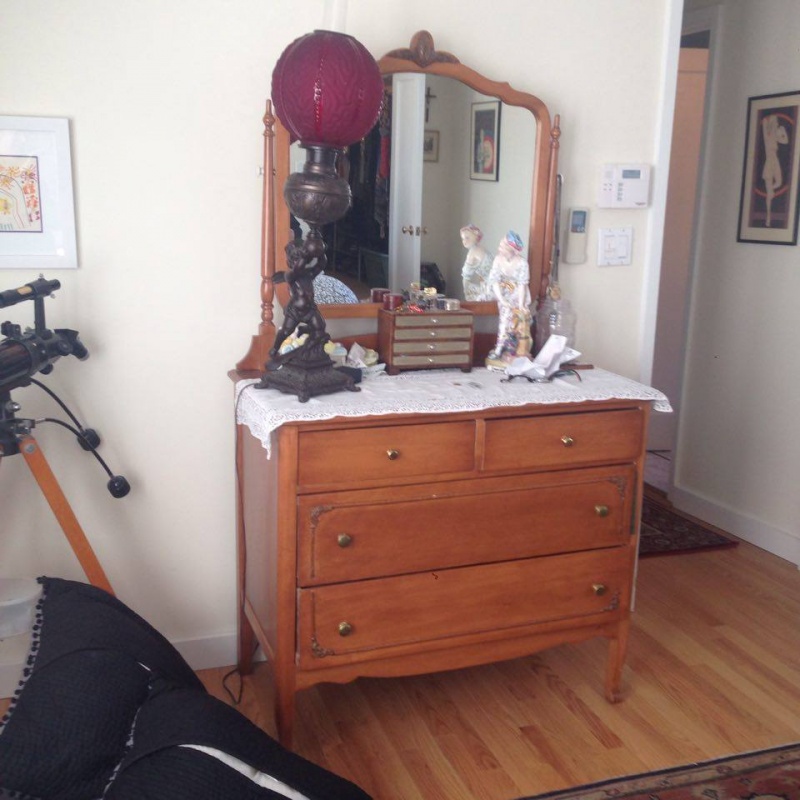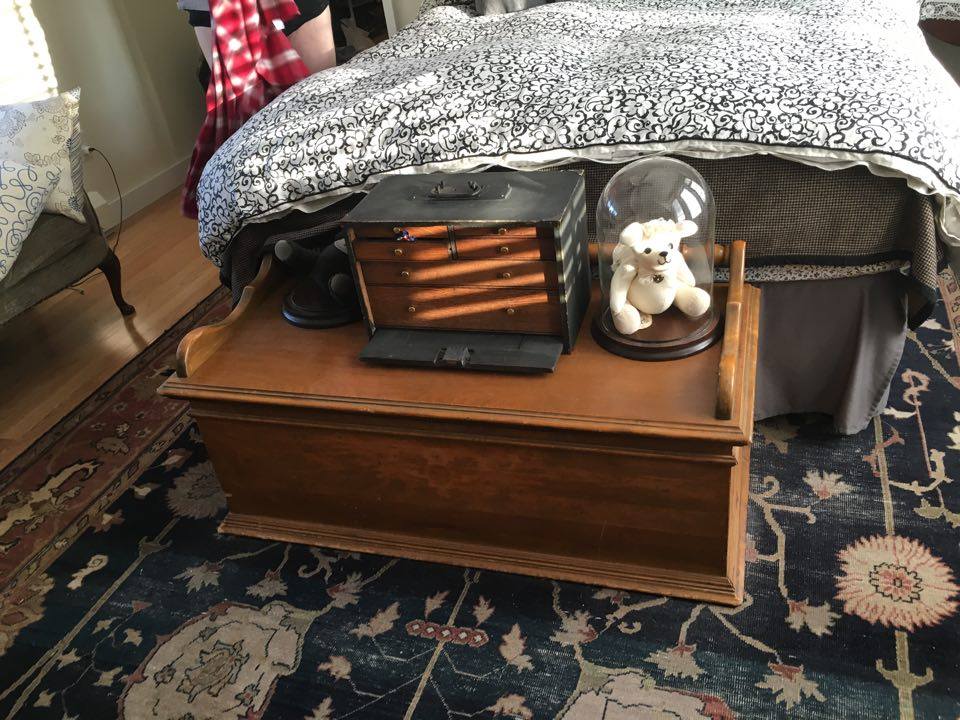 We tested out 8 different grays to makes sure we had the right hue for her bedroom set. She decided her favorite one was Chelsea Gray by Benjamin Moore (which is my favorite medium gray, too). If you want to see how we paint furniture, check out our How to Paint Furniture post. After we painted both pieces, we lightly distressed them, glazed it using Valspar's antiquing glaze and put protective clear coat over the top. All new hardware sealed the deal on the dresser! Love, love!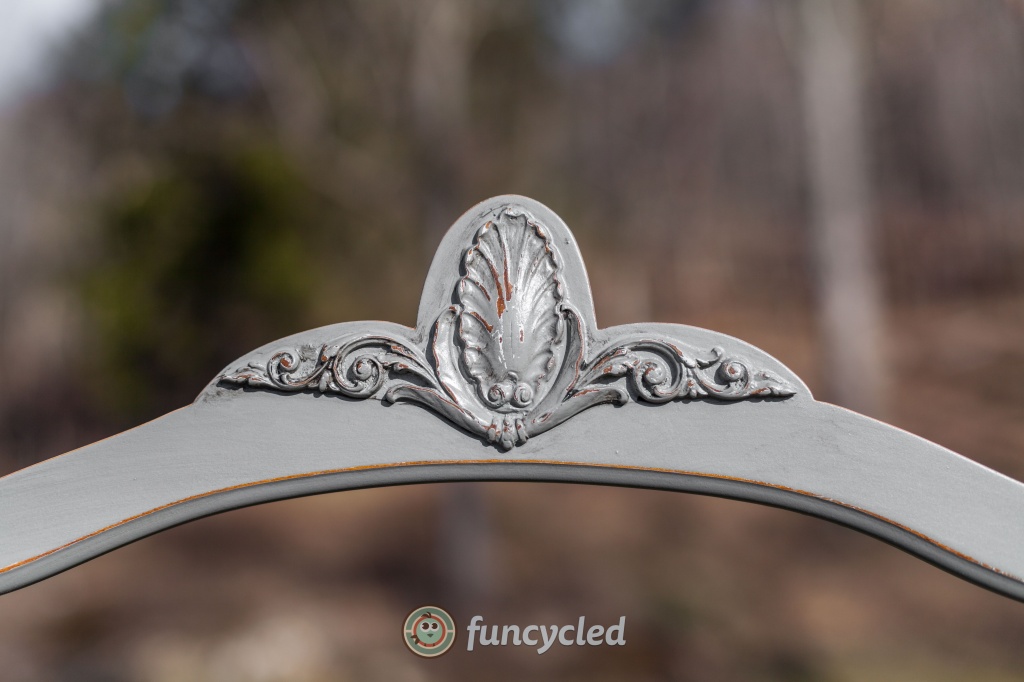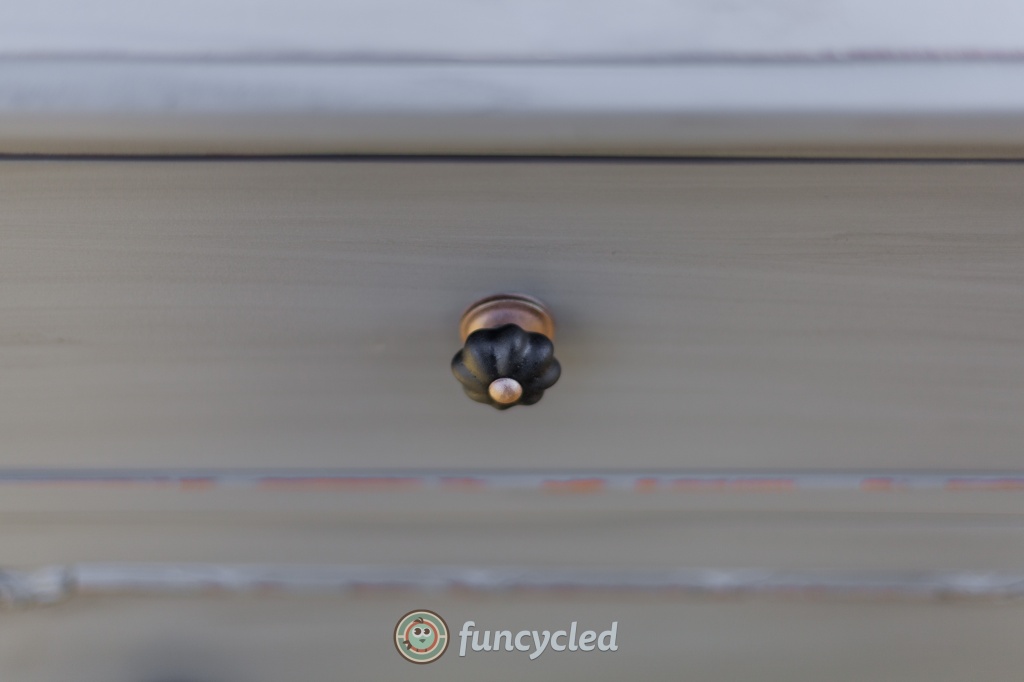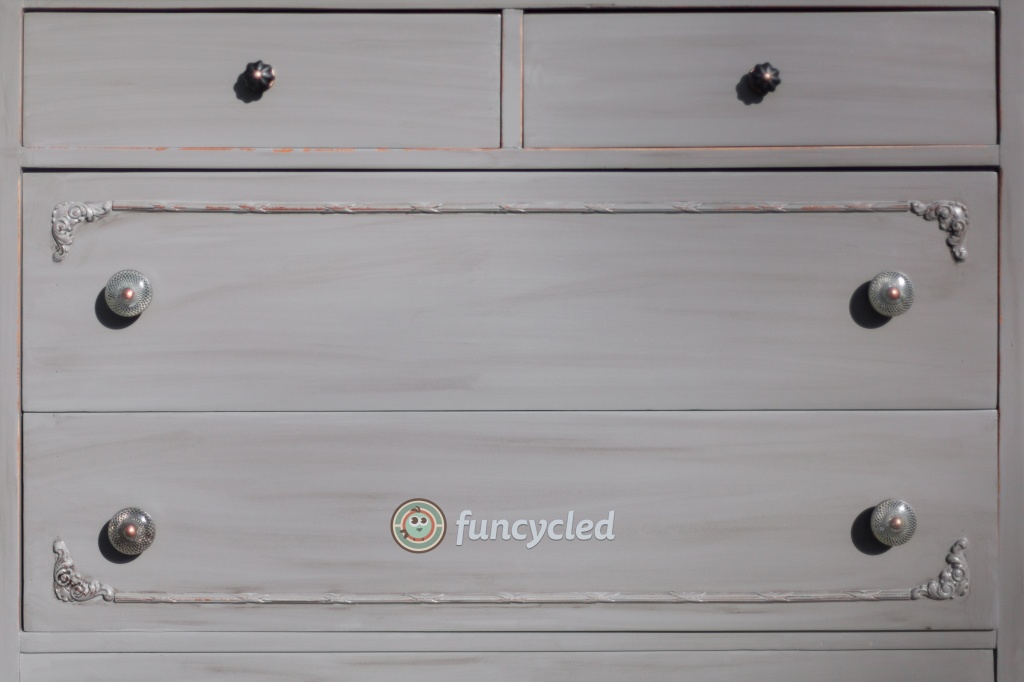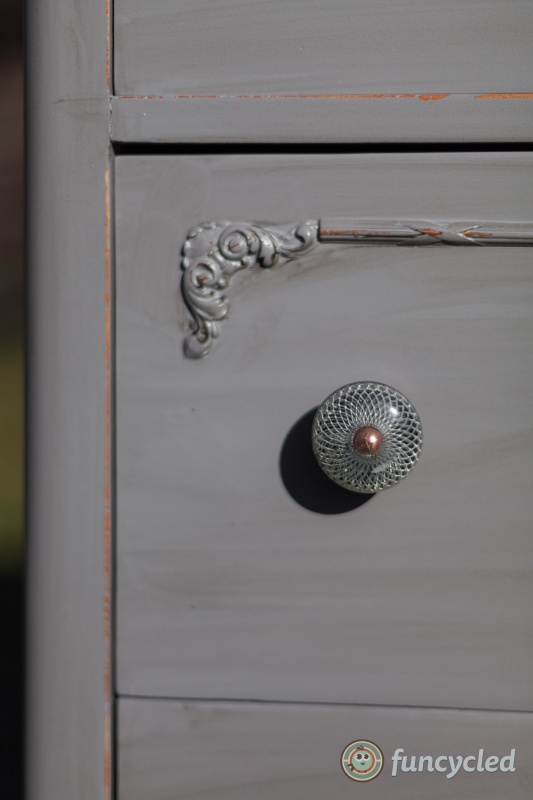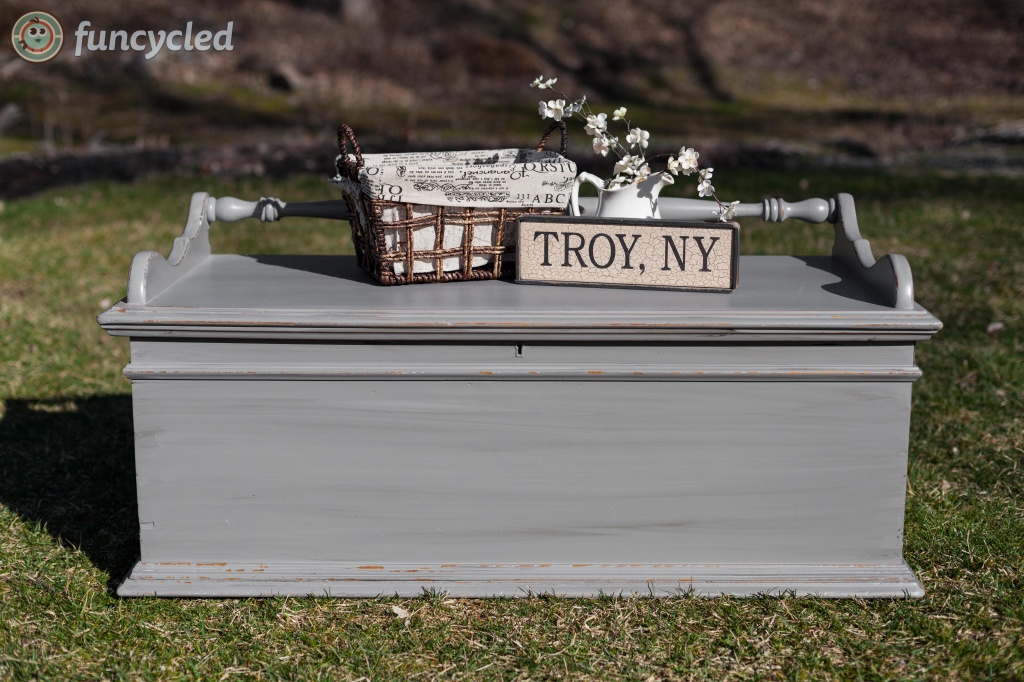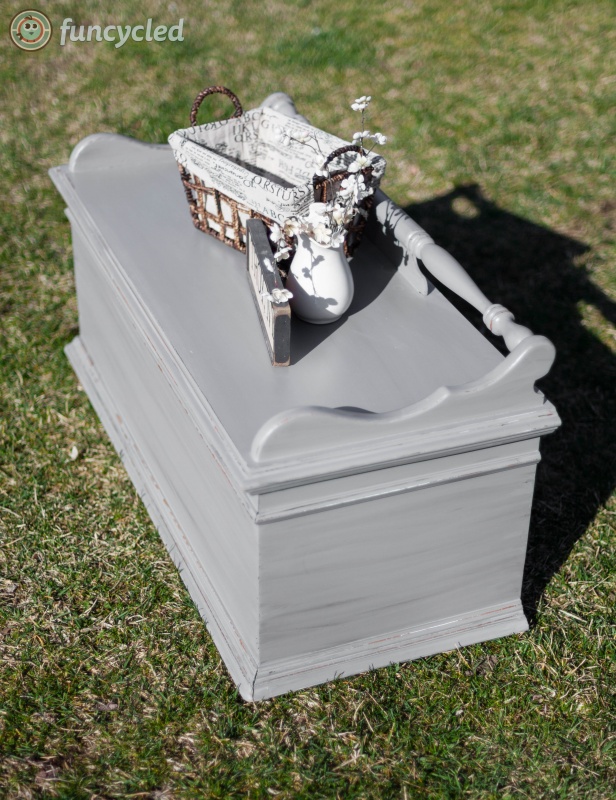 Even though this is a custom order, we have new pieces available for you to buy on our for sale page right now. Here are just a few:
There is a box at the top right of this page to enter your email address to receive notifications by email when I post something new on this blog. Please sign up today!
Happy FunCycling Friends,
Sarah ;)
If you like what you see, please like FunCycled's Facebook page to keep up to date on the newest finds, vote on colors and give your input on our creativity. Last but not least, let us customize a furniture piece for you. We create custom furniture and will deliver for customers in upstate NY and also help you ship throughout the US. Send us a note with what you would like using our contact page. Or buy something that we've already designed from our furniture for sale page.