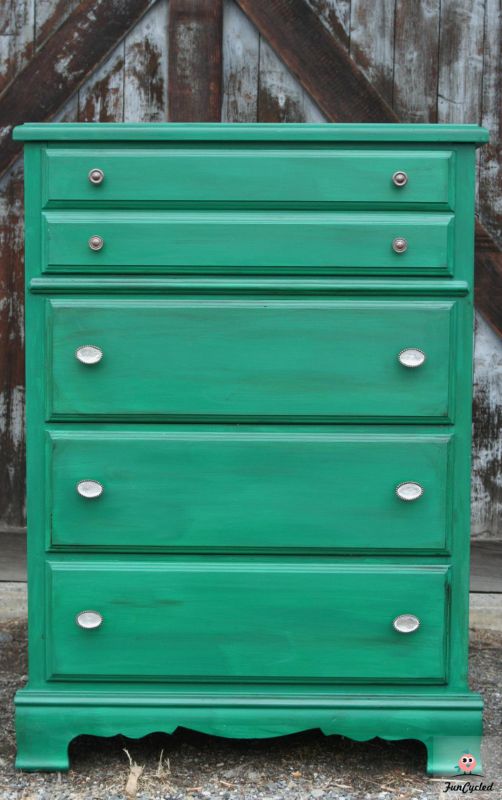 Hello friends! I just wanted to quickly share the before and after pictures of a Kelly Green dresser that we just finished. It's St. Patrick's day this month so OF COURSE we had to help them out with a Kelly Green dresser for their window display.  You can see more of our available piece on our Furniture for Sale page.
Here's the before picture of the dresser :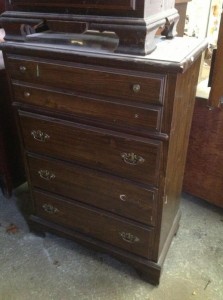 We primed this piece and then hand painted it with Kelly Green paint made into chalk paint. If you want to see how we painted the Kelly Green Dresser check out this link: How To Kelly Green 
We also bought new knobs for the bottom from Hobby Lobby. Are you ready for the after pictures??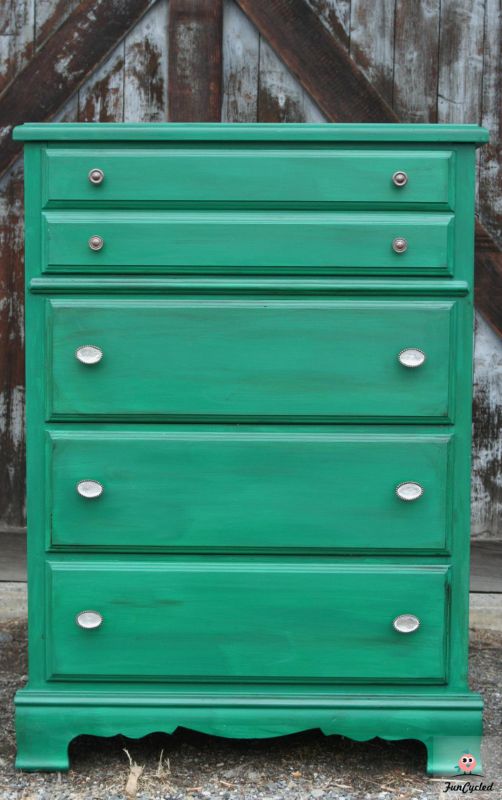 And a close up of the knobs! ;)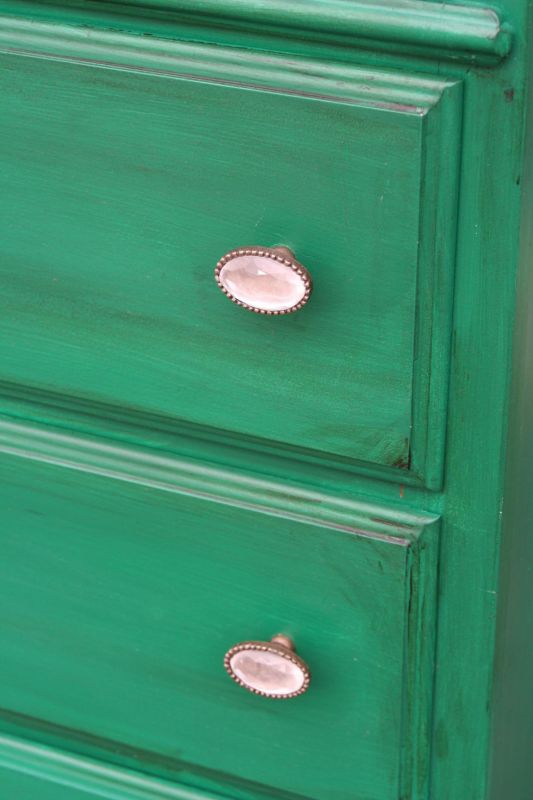 To check the sizes and to see if this piece is still available for sale, please see our Furniture For Sale page.  Stop down to see Petra's amazing window display and to see this beauty in person this Friday night (February 22nd) for Troy's Night Out! The shop will be open until 9:00pm that night.
Happy Redesigns Everyone,
Sarah
If you like what you see, please like our Facebook page to keep up to date on the newest finds, vote on colors and give your input on our creativity.
There is a box at the top right of this page to enter your email address in to receive notifications by email when I post something new on this blog. Please sign up today!
Last but not least, let us customize a furniture piece for you. We create custom furniture for customers in upstate NY and ship throughout the US.  Send us a note with with you would like using our contact page. Or buy something that we've already designed from our furniture for sale page.