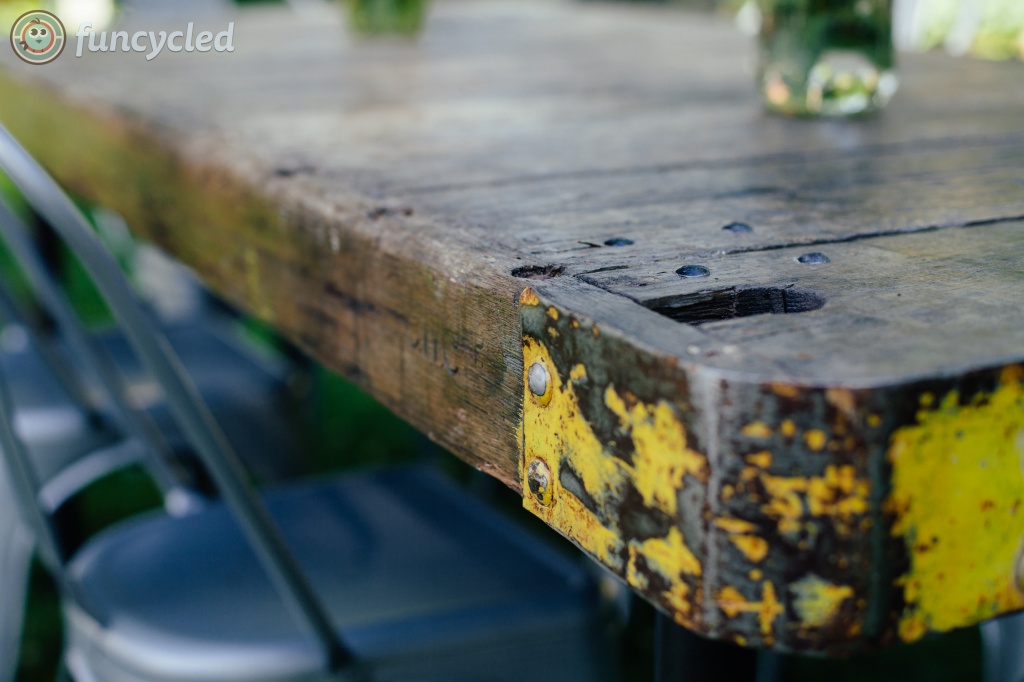 Hi Friends,
How's it going? We have had a great week! My kiddos spent a few days at my brother Jesse and his wife Jessica's house for "cousins camp" this past week. They learned screen printing, how to make candles, and recorded their own version of the Wizard of Oz. So adorable!!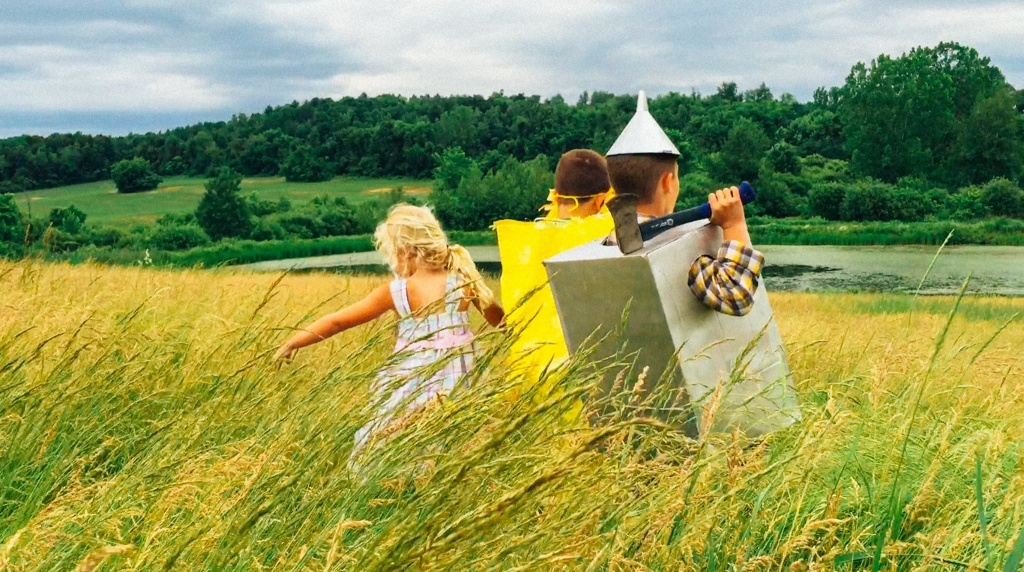 This week  I want to show you a fun makeover that's not quite like most of our furniture transformations but reminded me a lot of a piece we would have made when we were on Flea Market Flip.
We bought this industrial oak cart and originally were going to turn it into a coffee table. When I saw it in person it was way too big so we decided to make it into a dining room table.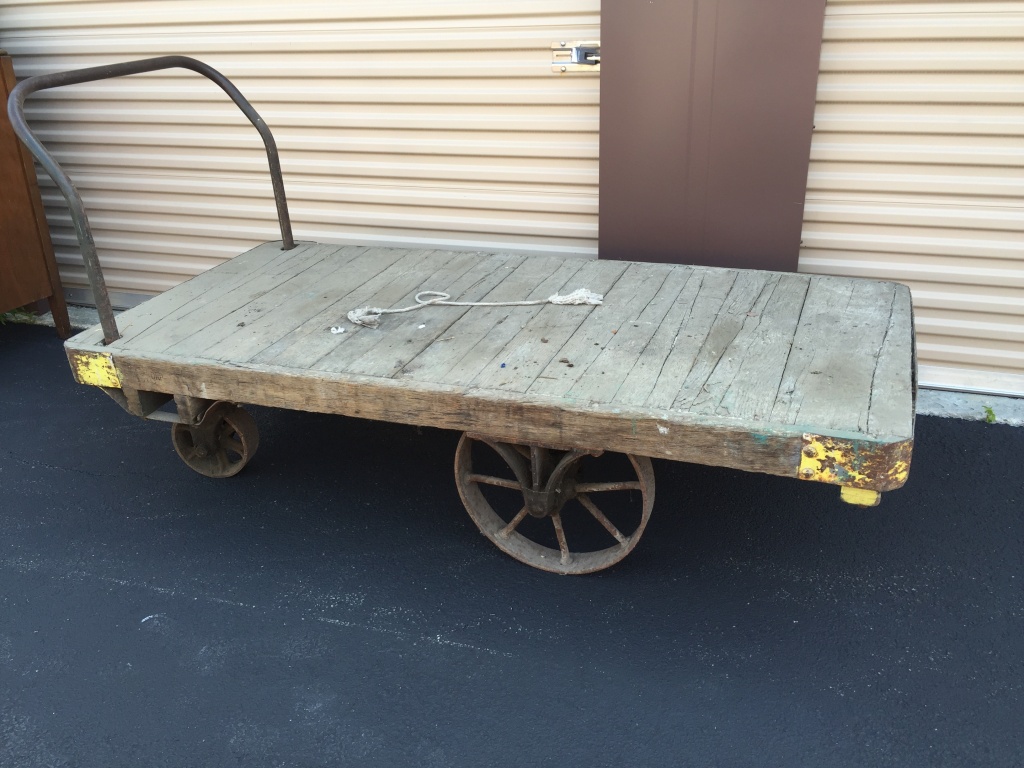 We wanted to keep the original wood tones so we cleaned it up with a wire brush and cleaner. Then we wanted our customers to be able to be able to handle food and liquid on top so we used a protective clear coat over the top. We bought 2 inch pipe from Home depot to make the base!
You can see how we attached it here: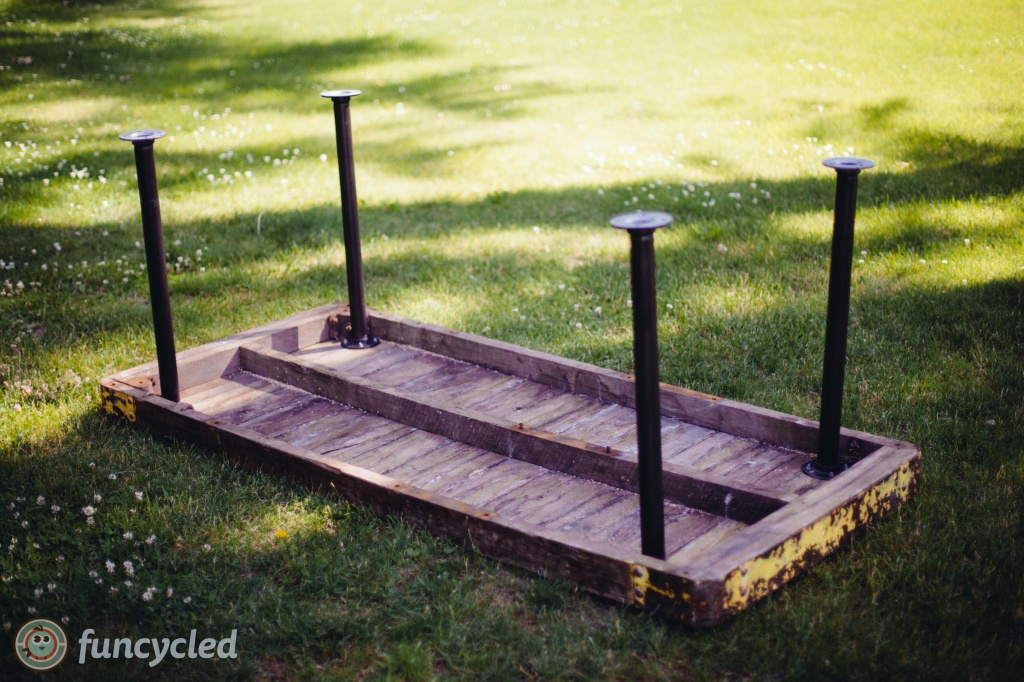 If you like an industrial chic look, this table is for you! How about some detail shots…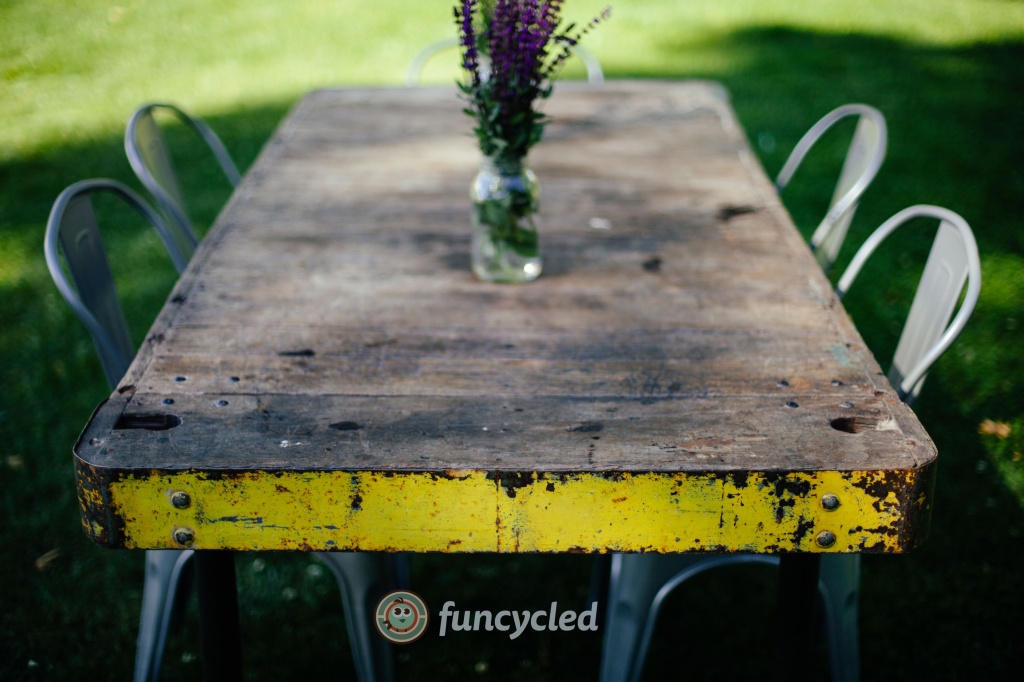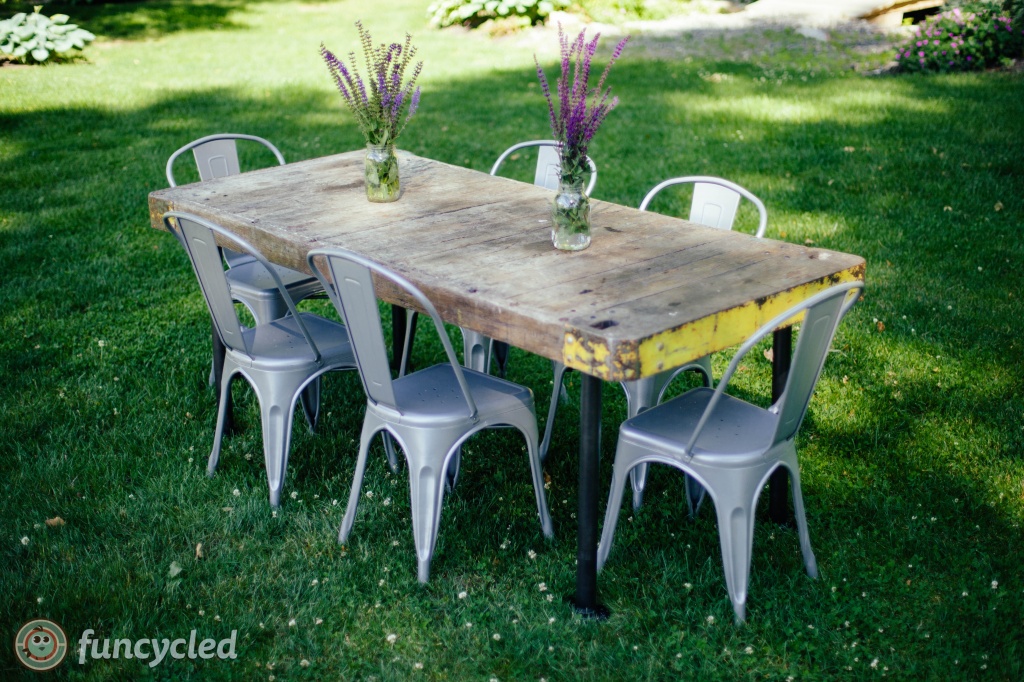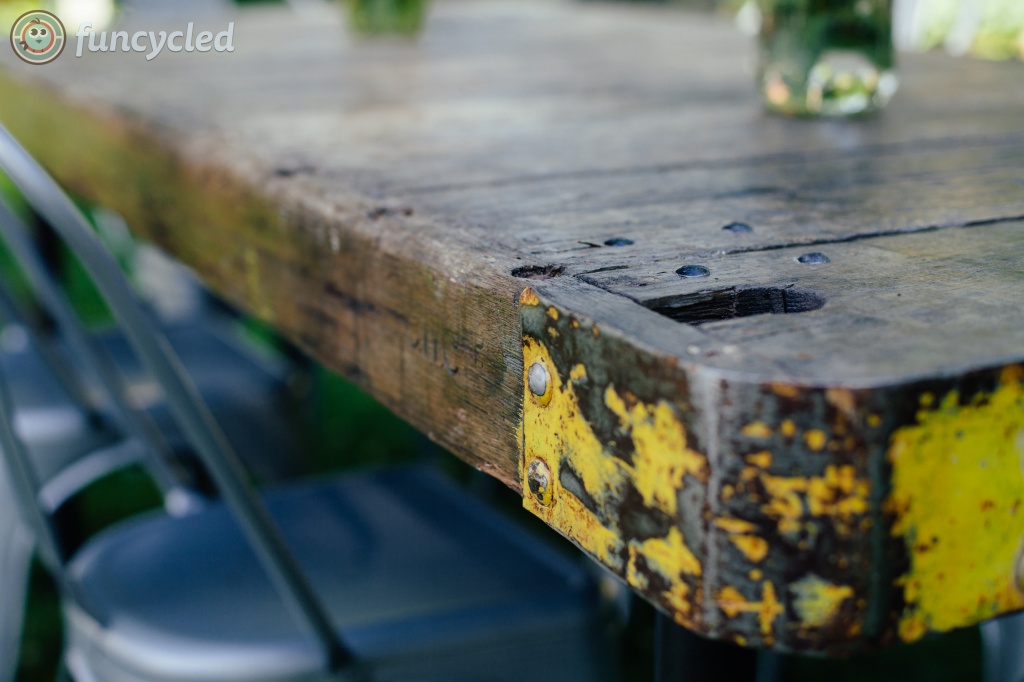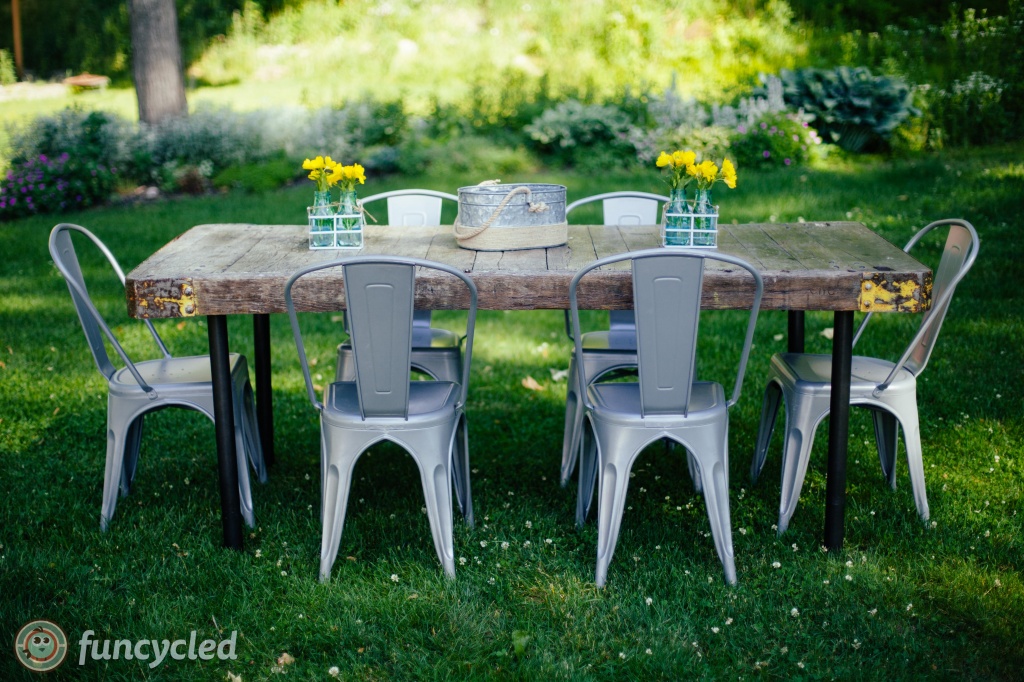 This set is for sale right now and you can check out all the new furniture for sale on our website here! If you'd like to purchase it, please use our Contact Us form or stop by our store at 272 River Street, Troy, NY. I also added quite a few other new pieces to the store!
There is a box at the top right of this page to enter your email address to receive notifications by email when I post something new on this blog. Please sign up today!
Happy FunCycling Friends,
Sarah ;)
If you like what you see, please like FunCycled's Facebook page to keep up to date on the newest finds, vote on colors and give your input on our creativity. Last but not least, let us customize a furniture piece for you. We create custom furniture and will deliver for customers in upstate NY and also ship throughout the US. Send us a note with what you would like using our contact page. Or buy something that we've already designed from our furniture for sale page.