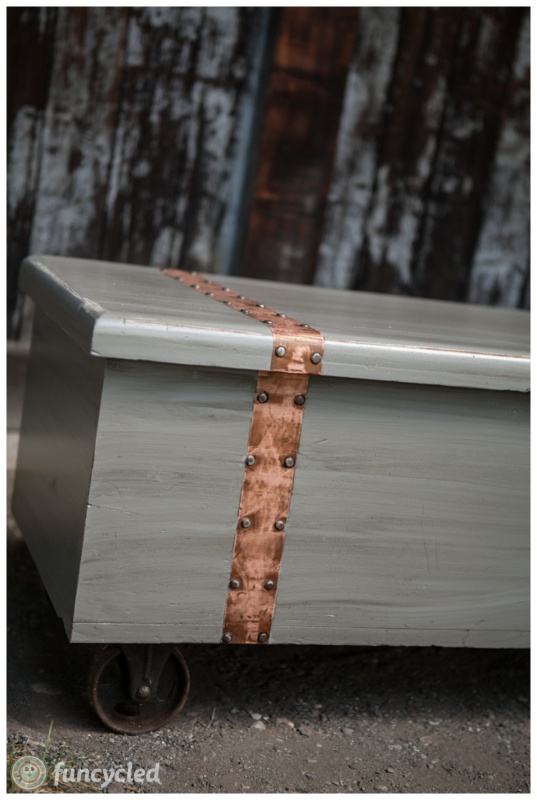 Hello friends! 
Last week this girl turned 5. I can't believe it!! I really, really can't.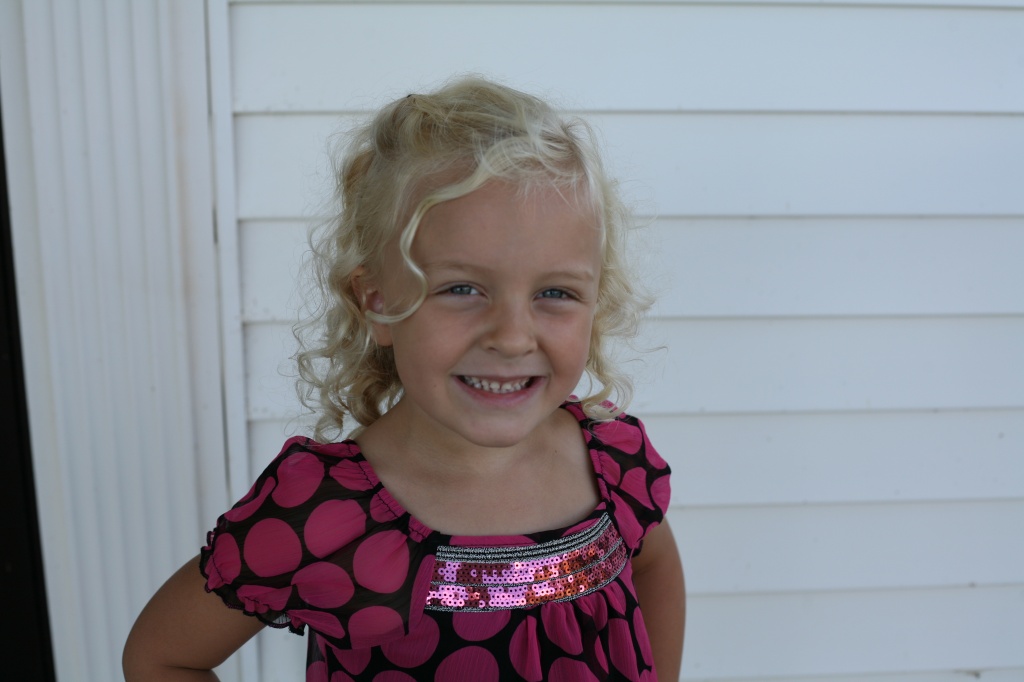 She's a quality time little girl (I don't know where she got that from??). ;) I love spending time with her. For realz. She has her fair share of drama, but overall she's sweet, kind, caring – she wants to be a momma to everyone around her. And I mean everyone and everything! From baby birds to her big brother; from stuffed animals to my friends' little babies. She loves to love and wants to nurture all the day long.
Since she's a quality time girl, she chose to skip on the big party and wanted a girls only princess party for only her "good friends". She wanted her hair, makeup and nails done. She wanted a Frozen party and she wanted there to be no boys allowed. Well Sweetie… your wish is my command.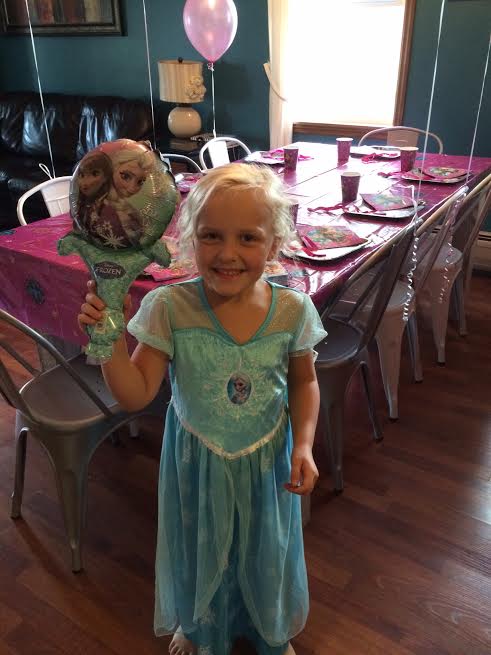 My friend Kassy made this adorable cake for her. I felt a little disturbed eating Elsa though. Good thing she tasted so good I couldn't stop. ;)

This furniture makeover is quick but super cute in my book. This is an old cedar trunk that actually is solid cedar.  Most cedar trunks that we get are cedar interior and a different wood on the exterior. Not this cuteness. I also have never had one with original copper straps on it like this one.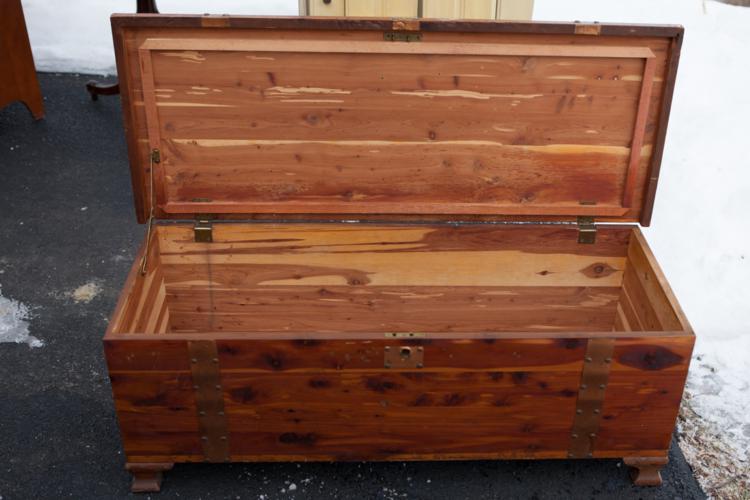 I wanted to keep the original straps but also add some color. I also wanted to add antique caster wheels to make it more industrial looking. The nice part about this trunk?? It's FOR SALE! You can see the pricing and dimensions on our Furniture For Sale page.
We painted the trunk using Benjamin Moore's Chelsea Grey, I distressed and glazed it as well. If you would like a tutorial on painting check out our How to Paint Furniture post.
Here are the after pics for you!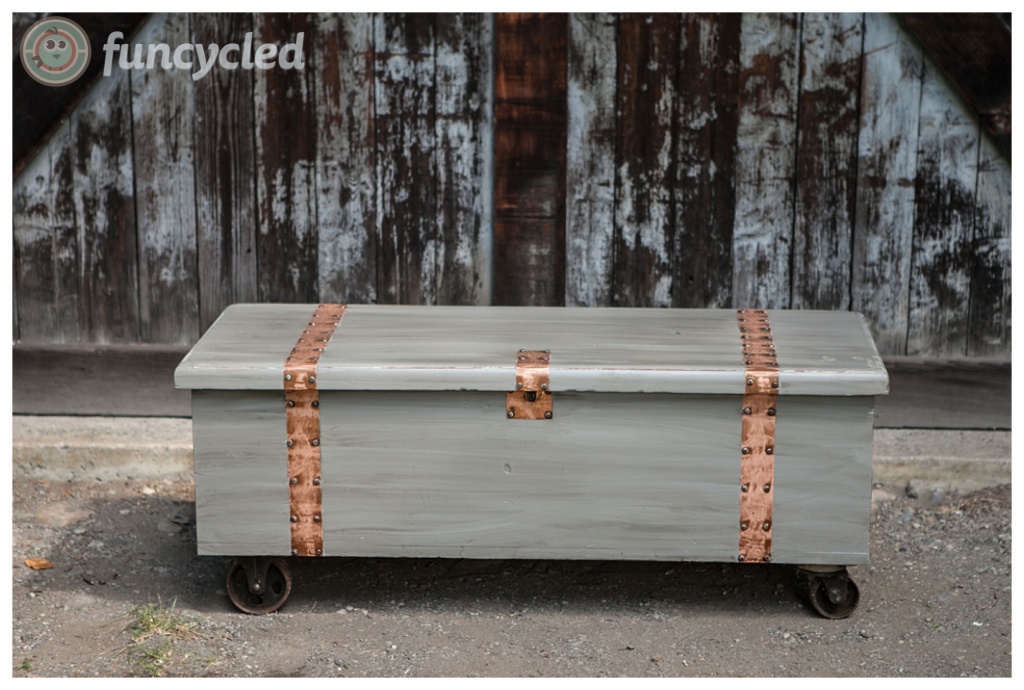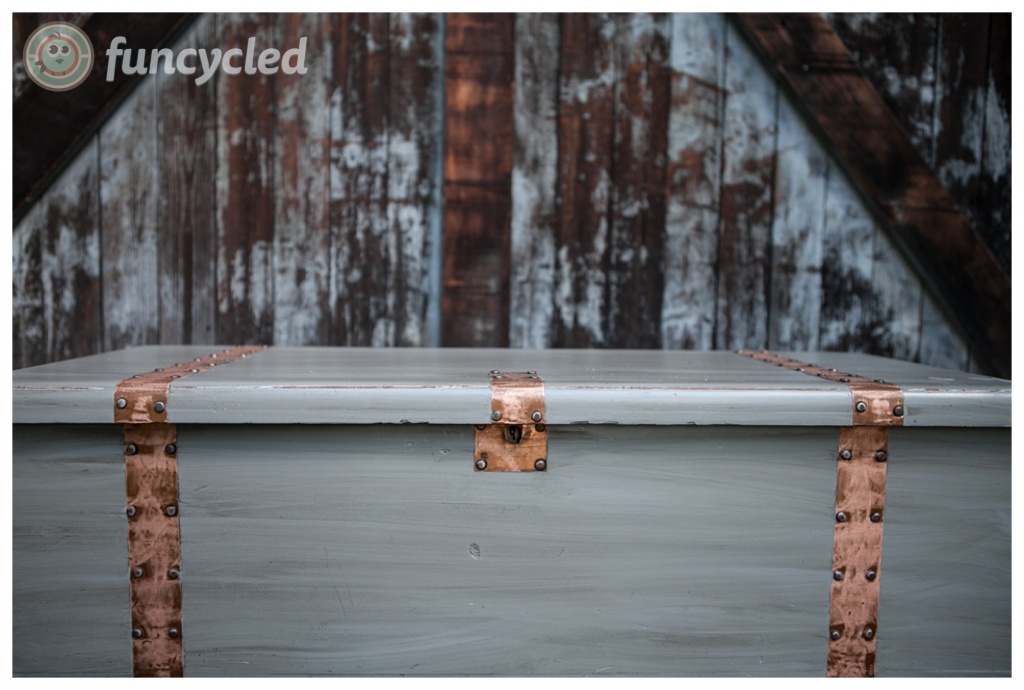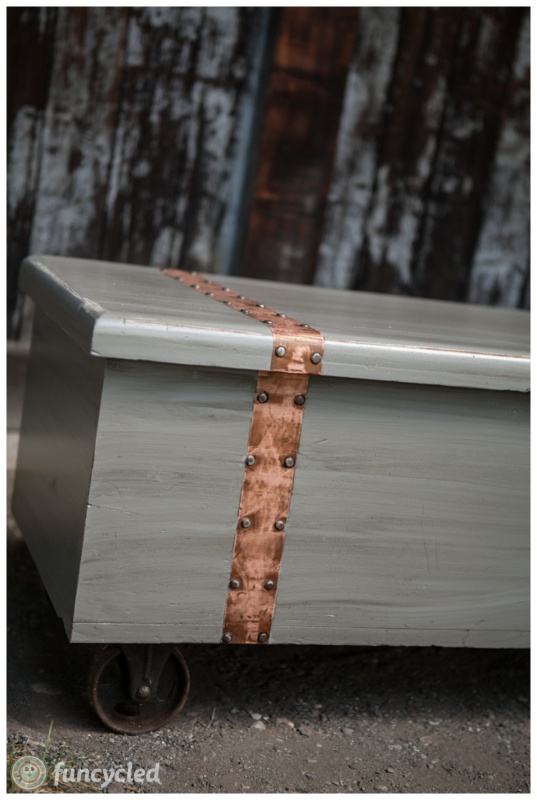 The furniture photos are by Chelsea Bos Photography. Have a great week friends! Thanks so much for stopping by. :)
Having fun upcycling!
Sarah ;)
If you like what you see, please like FunCycled's  Facebook page to keep up to date on the newest finds, vote on colors and give your input on our creativity. There is a box at the top right of this page to enter your email address in to receive notifications by email when I post something new on this blog.
Please sign up today! Last but not least, let us customize a furniture piece for you. We create custom furniture and will deliver for customers in upstate NY and will also ship throughout the US. Send us a note with what you would like using our contact page. Or buy something that we've already designed from our furniture for sale page.