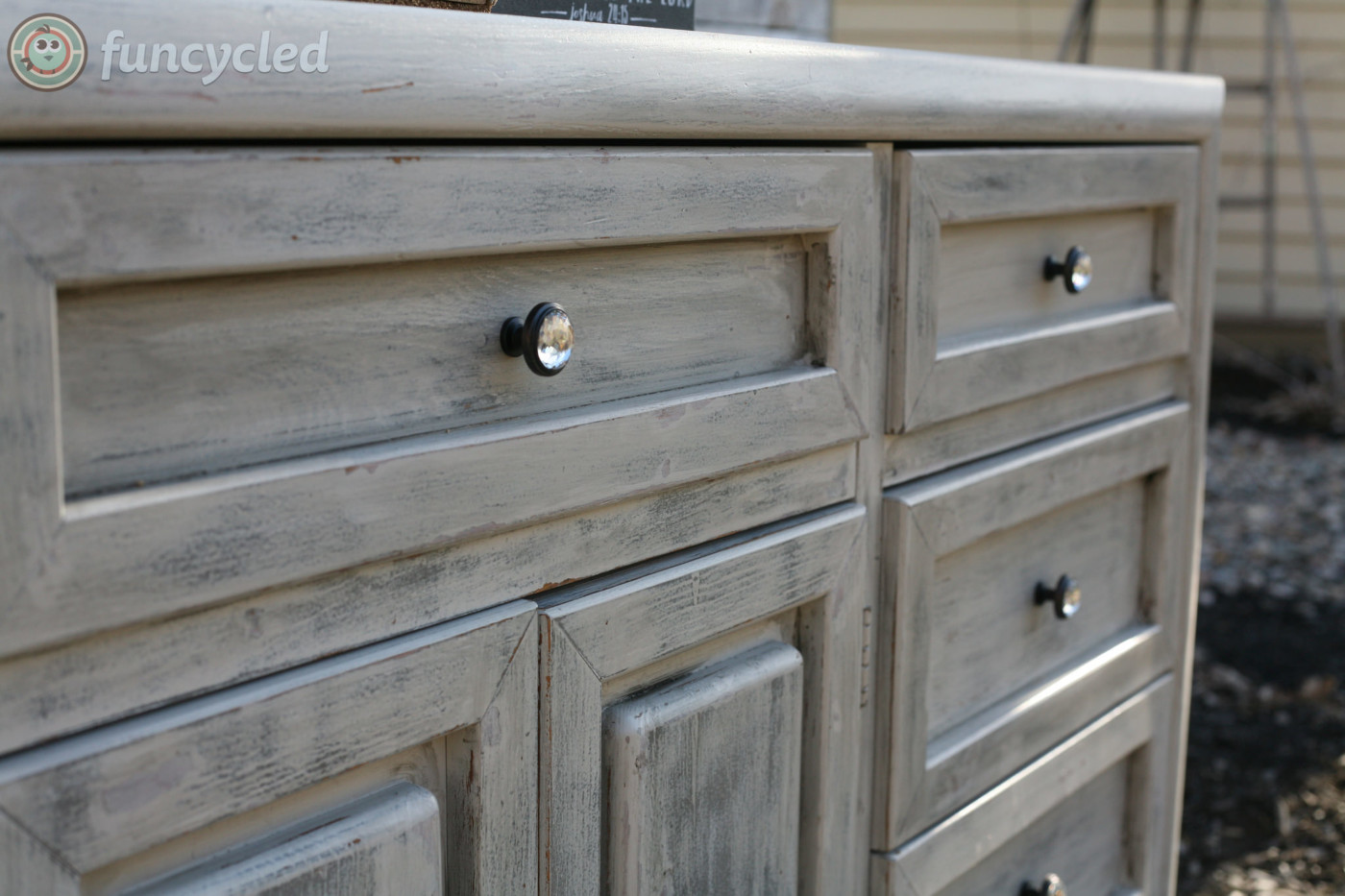 Hi Friends!
How was your week? Things were good here! Getting back into the groove of work and family balance felt good. Catching up with friends after work was great, too! Simplifying feels good friends! Keep striving for it!
This week's furniture makeover takes a bedroom set that screams outdated and turns it into something that looks like it should be in a Pottery Barn catalog. Laurel emailed me these pictures of her bedroom set and asked me if I thought we could bring the pieces new life. Of course we can!!!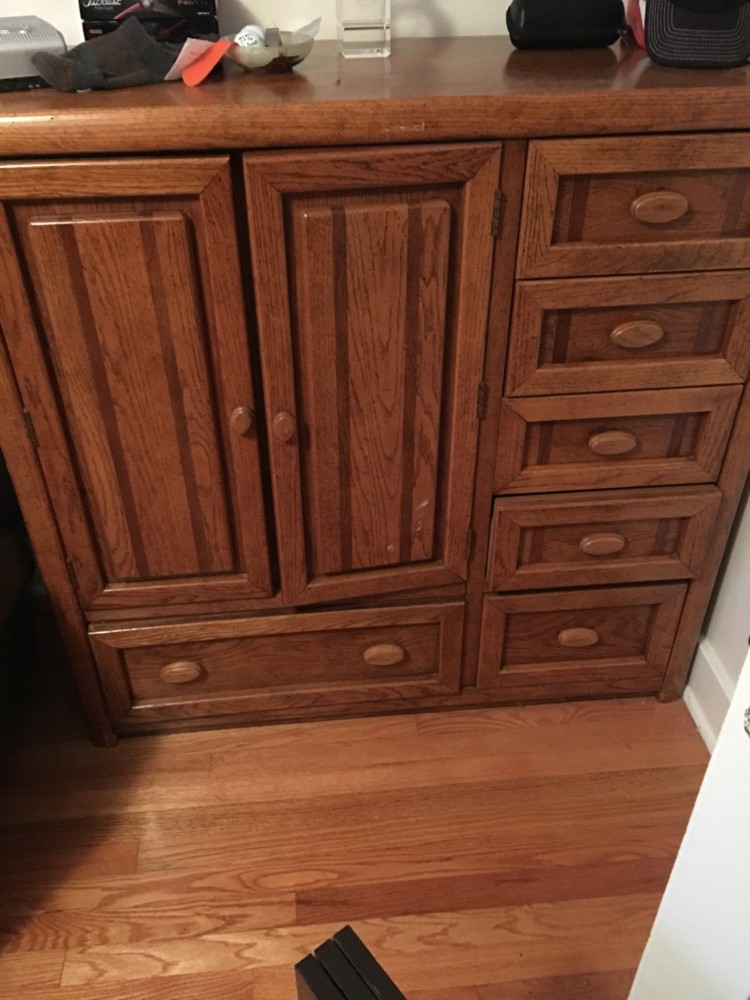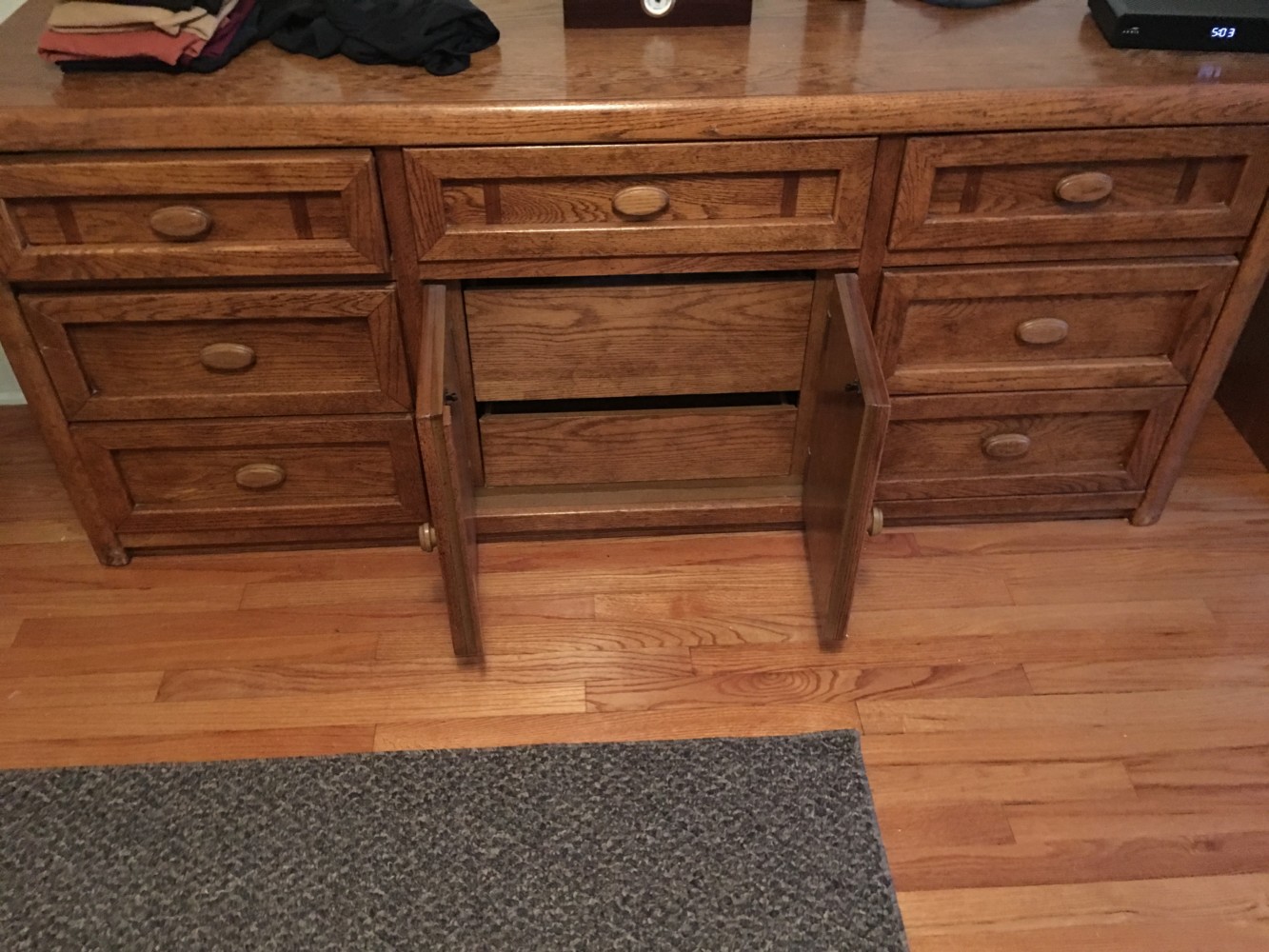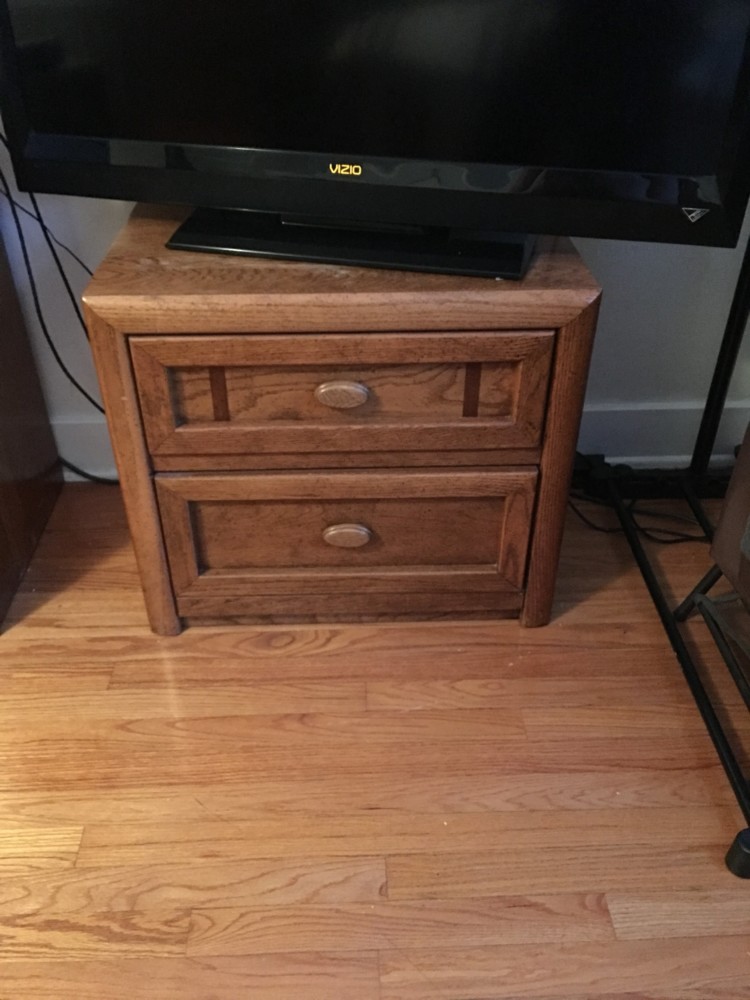 She reserved time on our schedule for the project and then we met to discuss the finish that she wanted. She brought a picture of a Pottery Barn dresser that she liked. She wanted slightly different colors, but with a finish that was a little less common than what we normally do. I'm always up for that challenge!
Here's a picture of the dresser from Pottery Barn's website: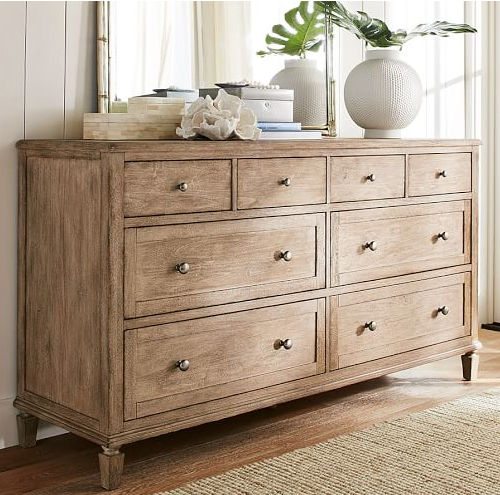 This was a tricky finish…  . We painted it Benjamin Moore's color kendall charcoal first and then painted the second coat rever pewter. Here's the tricky part – you have to hand sand it so that the second coat comes off and the first coat of paint stays on. It's so hard to do that without going down to the wood everywhere. It took John two full days to sand this set – just the sanding part! Be ready to be very patient but I think you'll see it was worth the payoff.
If you want to see how we paint furniture, check out our How to Paint Furniture post.
Ready for the afters?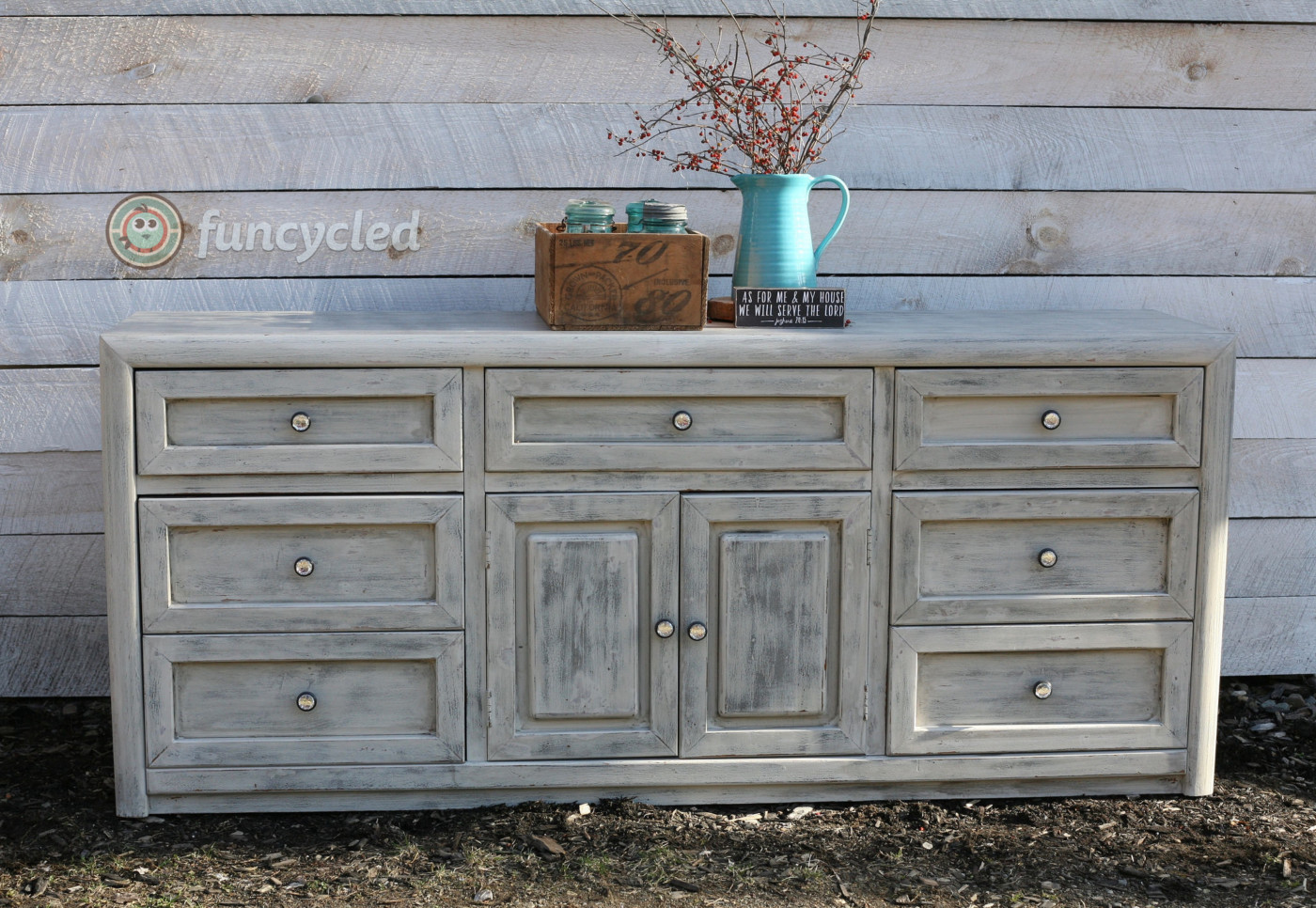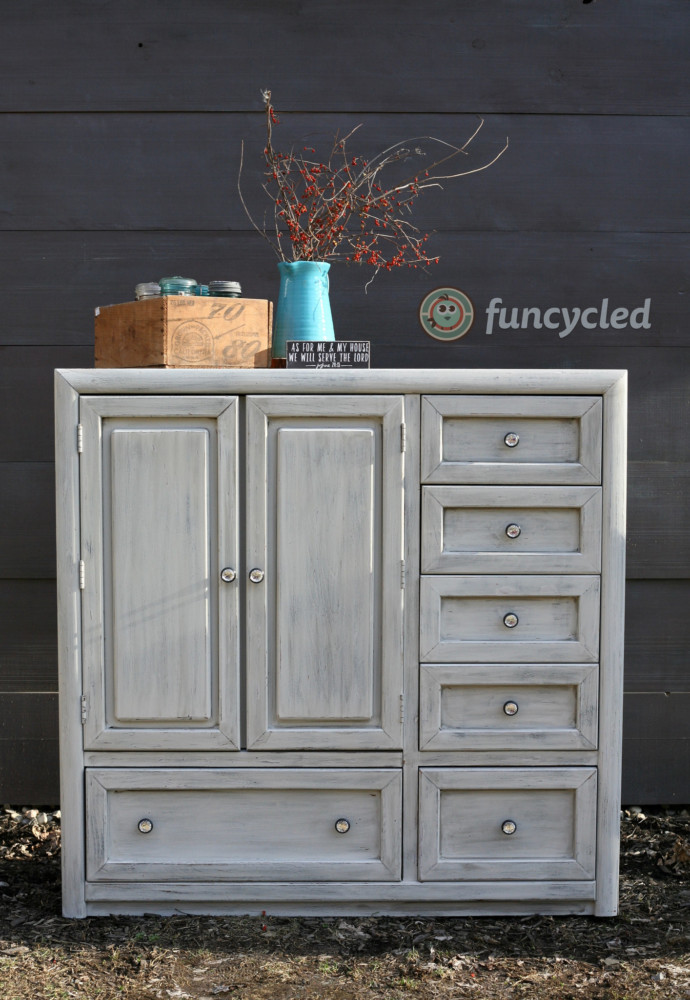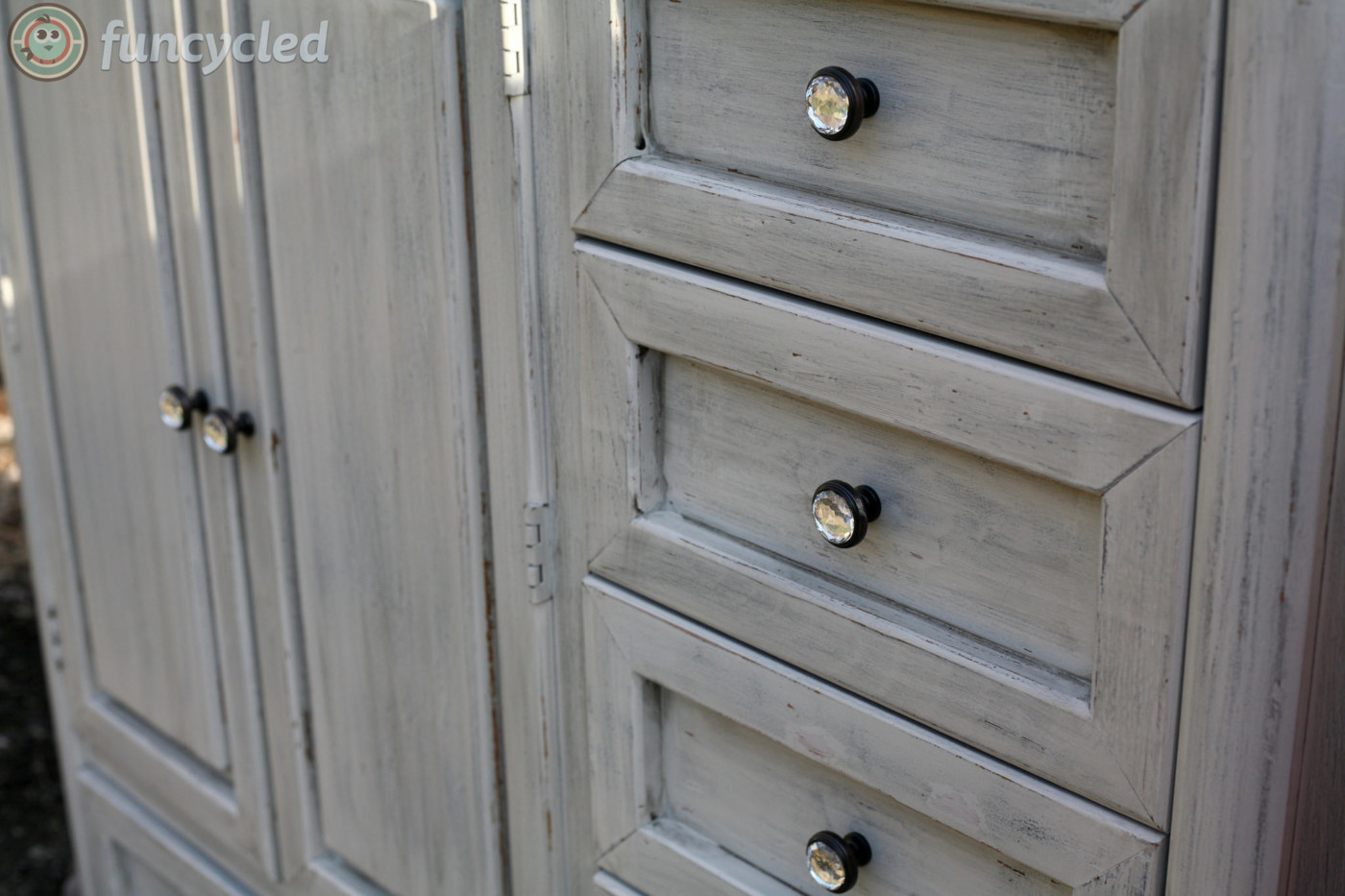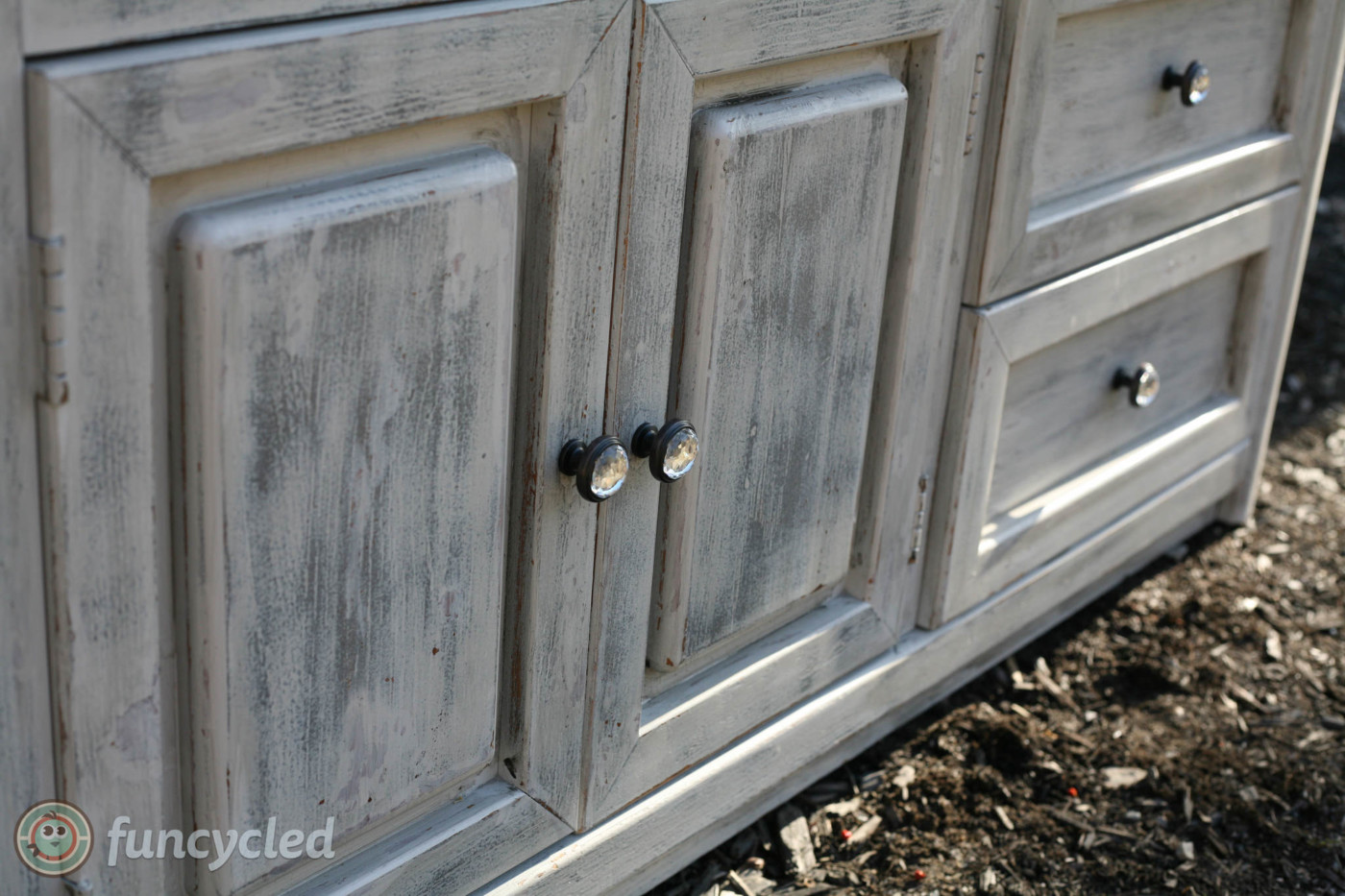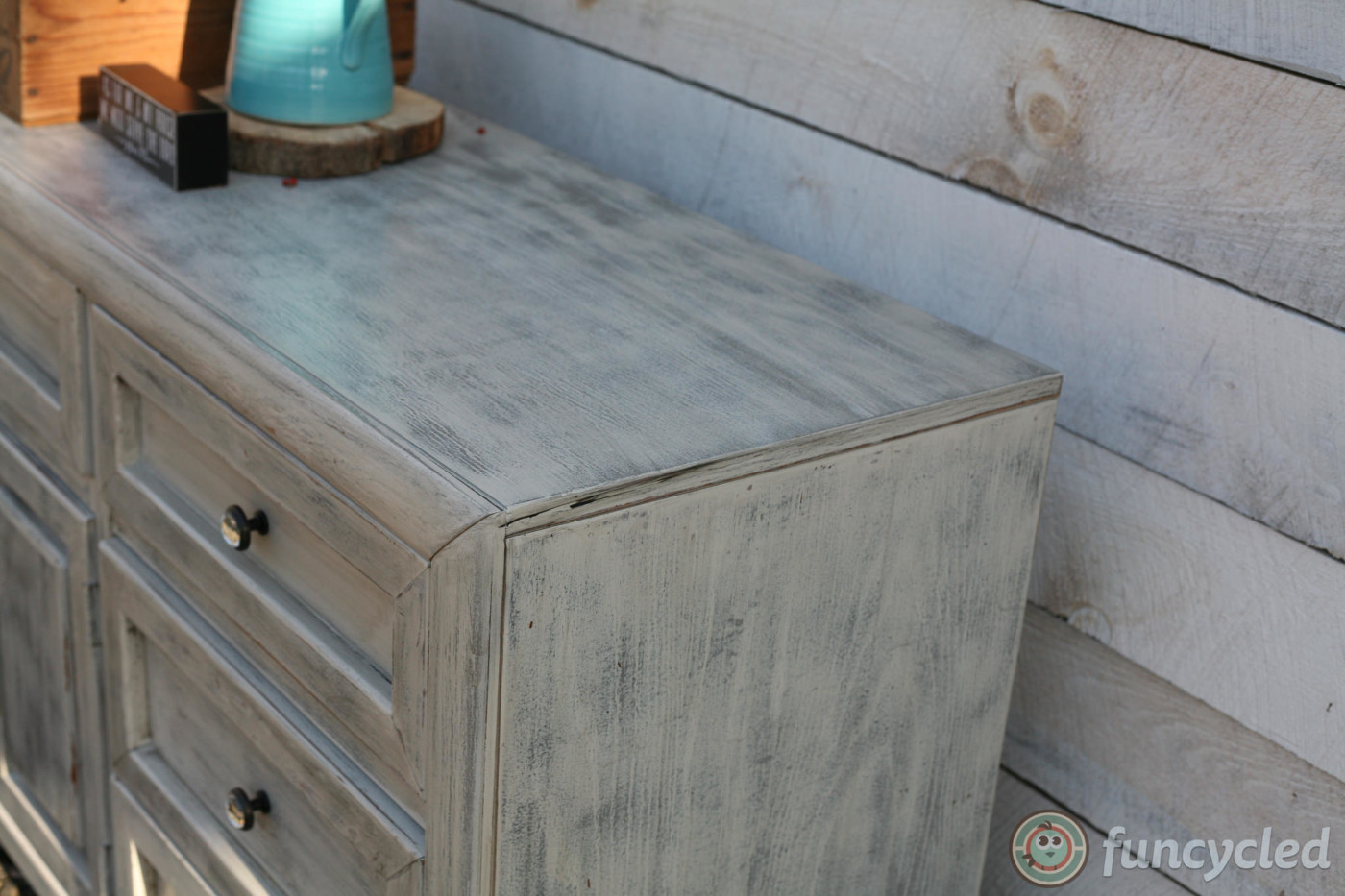 Such an amazing transformations, right?
This set isn't available to purchase, but you can check out other new furniture for sale on our website here! If you'd like to purchase it, please use our Contact Us form or stop by our store at 272 River Street, Troy, NY. I also added quite a few other new pieces to the store!
There is a box at the top right of this page to enter your email address to receive notifications by email when I post something new on this blog. Please sign up today!
Happy FunCycling Friends,
Sarah ;)
If you like what you see, please like FunCycled's Facebook page to keep up to date on the newest finds, vote on colors and give your input on our creativity. Last but not least, let us customize a furniture piece for you. We create custom furniture and will deliver for customers in upstate NY and also ship throughout the US. Send us a note with what you would like using our contact page. Or buy something that we've already designed from our furniture for sale page.