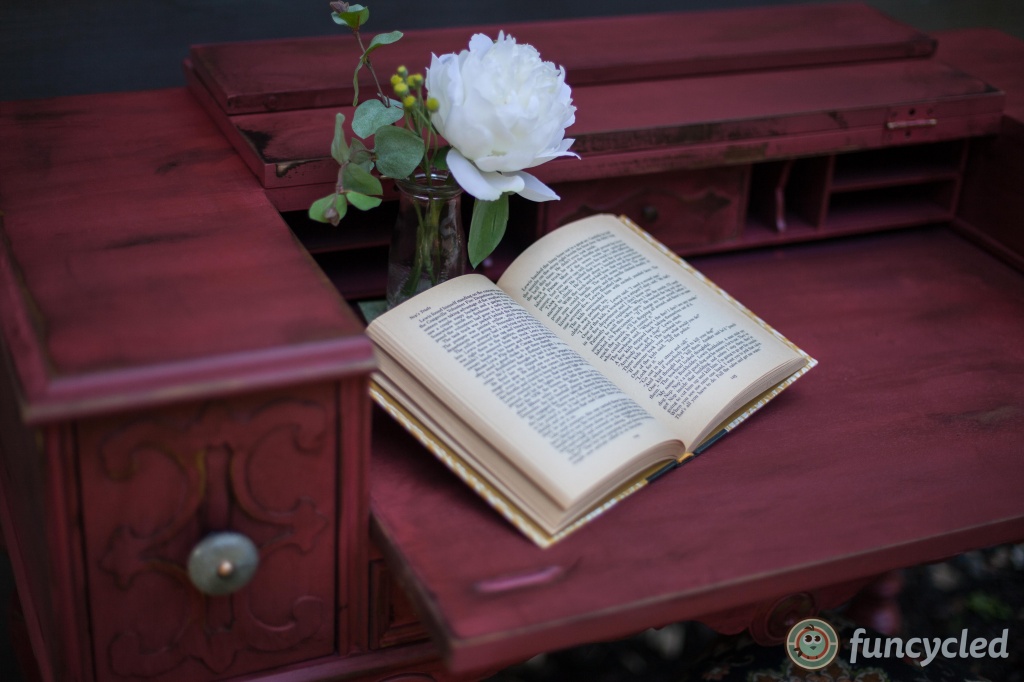 Hi Friends,
How's your week going? We've had a really nice one here. I could talk family and fun trips, but I want to talk design and work for a bit. It's been a great design week for us! We booked our first kitchen renovation project. It's going to be complete with Retro style appliances, chrome accents, shiplap, and subway tile. Oh yes friends! I'm excited about this! Here's a little color board to show you some of the designs. I'll do a new post with more info about the products we'll be using, but couldn't help but share a sneak peak!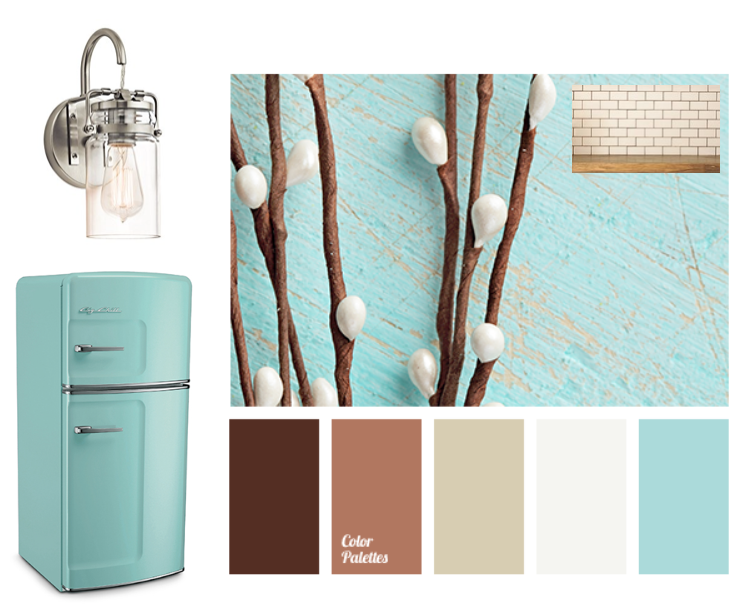 I also am part of a collaborative design effort for a new coworking space that's coming to Troy called The Troy Innovation Garage. We will each be creating an office to showcase all of the designers in Troy. I love working together with other creative minds in our city. I'll be sharing more information with you about this effort as well. Here's a sneak peak to one of those designs: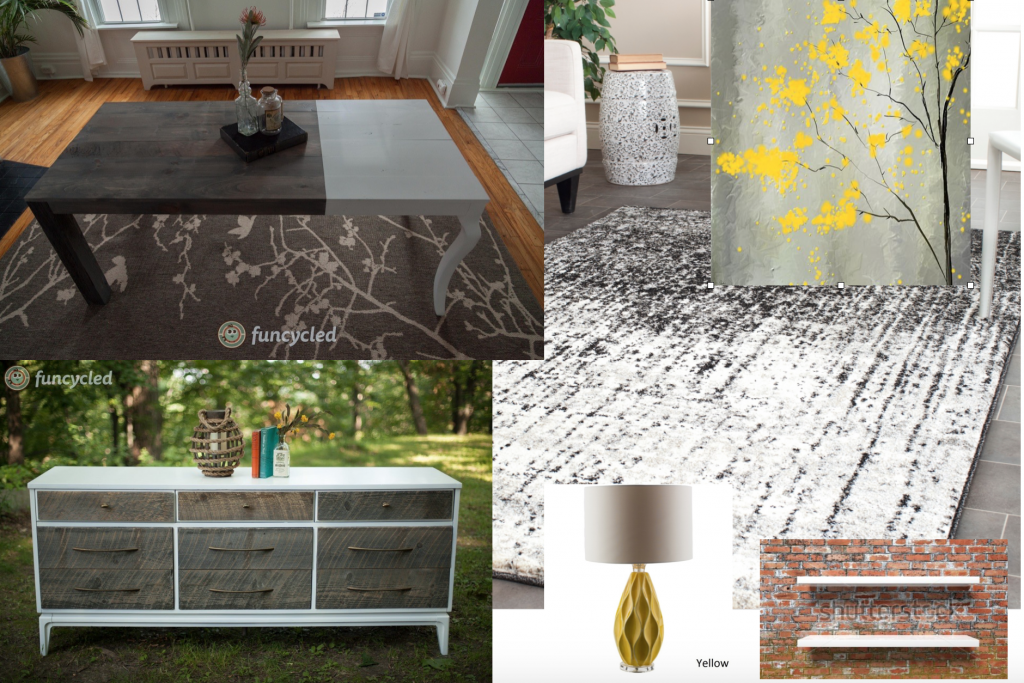 For this week's furniture makeover, we have a really unique desk that desperately needed a makeover. Here's the before picture:

We painted it with Benjamin Moore's color Exotic Red, heavily distressed it and glazed it with Rustoleum Antiquing Glaze, and finished it with a satin clear.  If you want to see how we paint furniture, check out our How to Paint Furniture post. We also replaced the hardware for that extra pop with the design.
Ready for the after?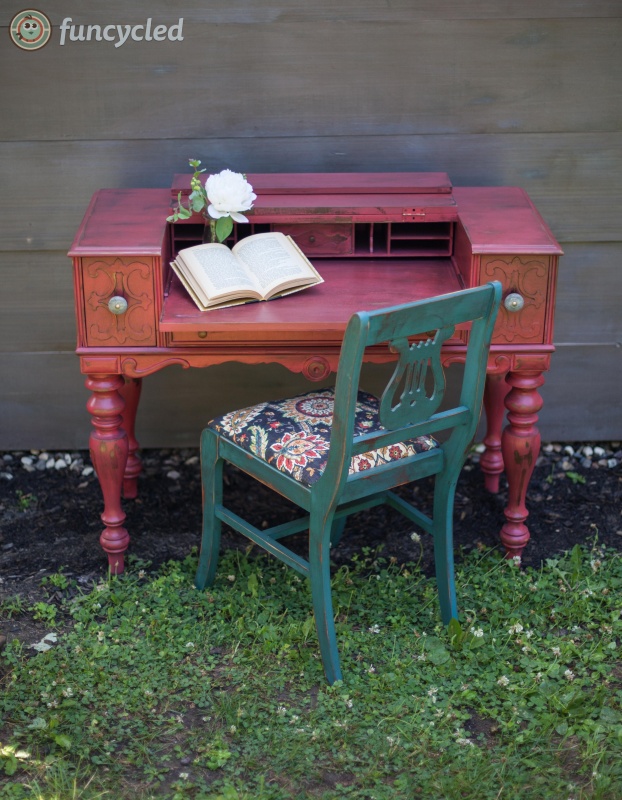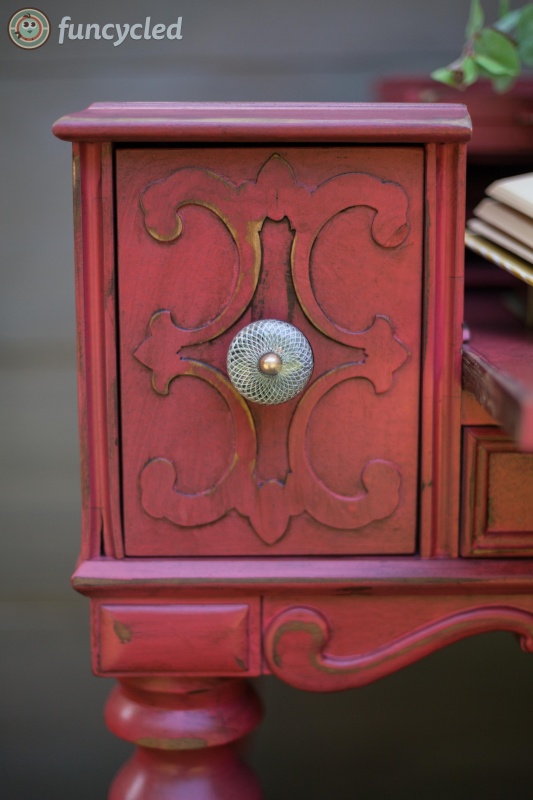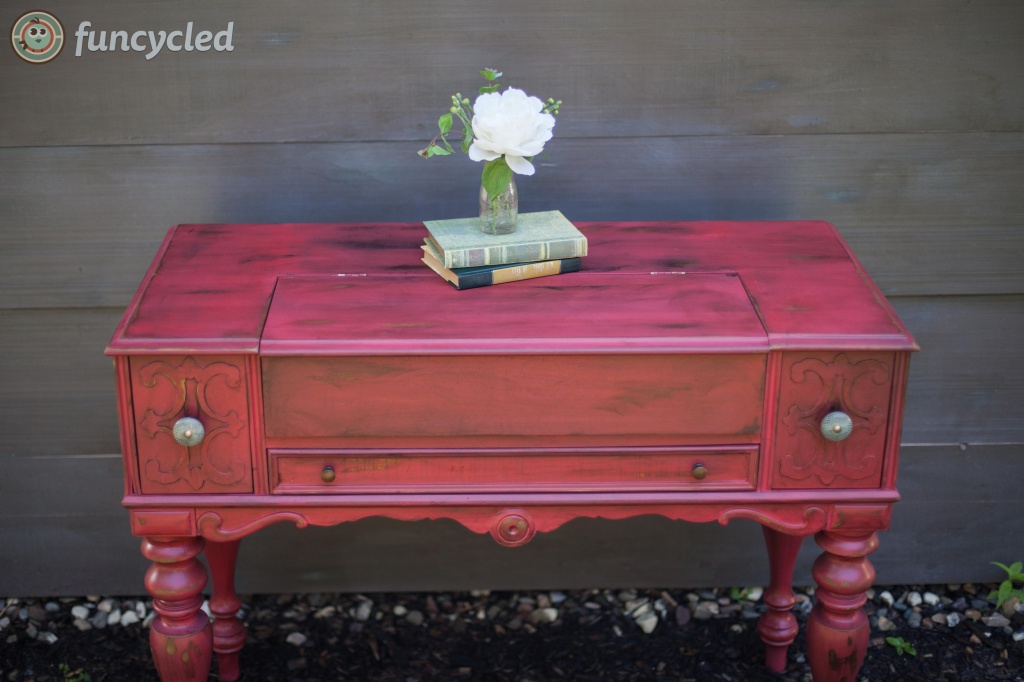 This desk is for sale right now and you can check out other new furniture for sale on our website here! If you'd like to purchase it, please use our Contact Us form or stop by our store at 272 River Street, Troy, NY. I also added quite a few other new pieces to the store!

There is a box at the top right of this page to enter your email address to receive notifications by email when I post something new on this blog. Please sign up today!
Happy FunCycling Friends,
Sarah ;)
If you like what you see, please like FunCycled's Facebook page to keep up to date on the newest finds, vote on colors and give your input on our creativity. Last but not least, let us customize a furniture piece for you. We create custom furniture and will deliver for customers in upstate NY and also ship throughout the US. Send us a note with what you would like using our contact page. Or buy something that we've already designed from our furniture for sale page.