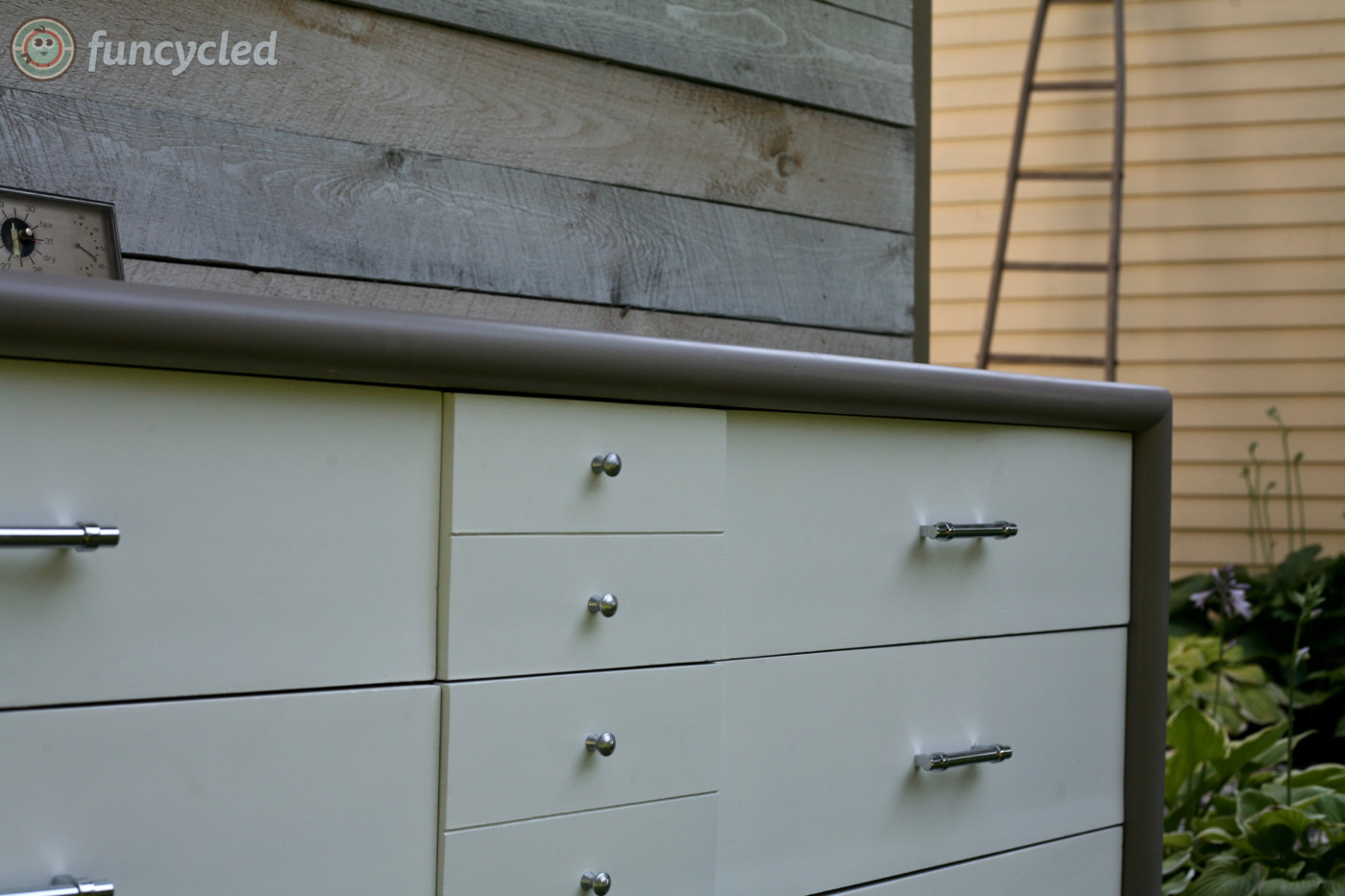 Hi Friends!
How was your week? I hope you've been enjoying the sun and last few weeks before school starts again? I have had company on and off for the last few weeks and it's been so much fun! I've also been dealing with a kidney stone since the fourth of July. Just for the record, that's no fun! Since I spent the majority of today in urgent care, I'm going to keep this short and sweet but also show you a transformation that was anything but short and sweet. Here's the dresser before: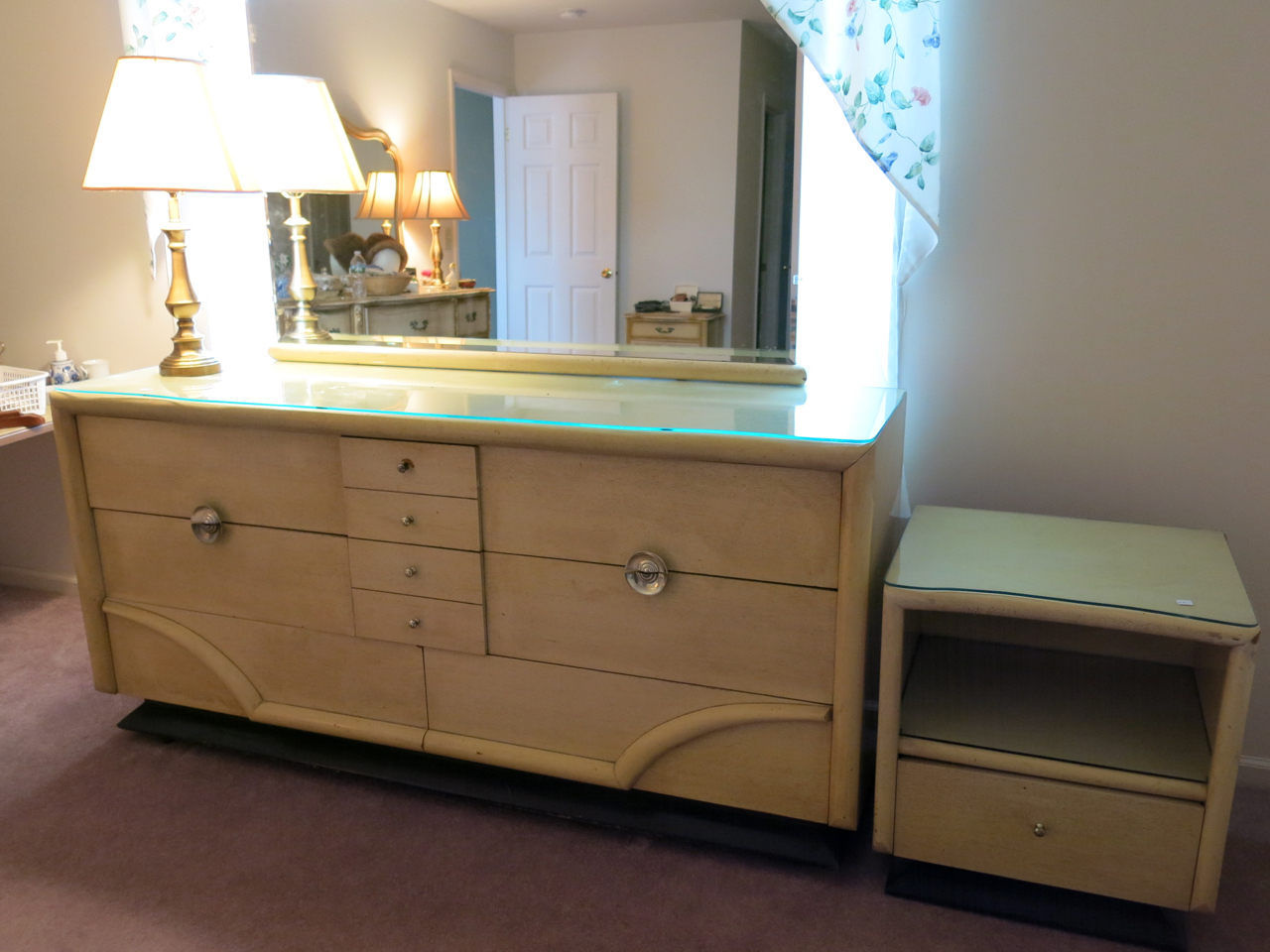 There was more that I didn't like about this dresser than I did like. It looked like the head of a robot, not a dresser. Lol! So, we took off the smile on the bottom drawers and filled the holes for the eyes… I mean knobs! :) Then we removed the base that makes it look like it's a rocket about to shoot into outer space. We added furniture feet onto it and all new hardware. We painted it Benjamin Moore's color Silver Fox on the outside and and painted the drawers Simply White. I wanted this piece to have a clean, crisp feel so I didn't do any distressing or glazing. Just a protective clear coat over the top! If you want to see how we paint furniture, check out our How to Paint Furniture post.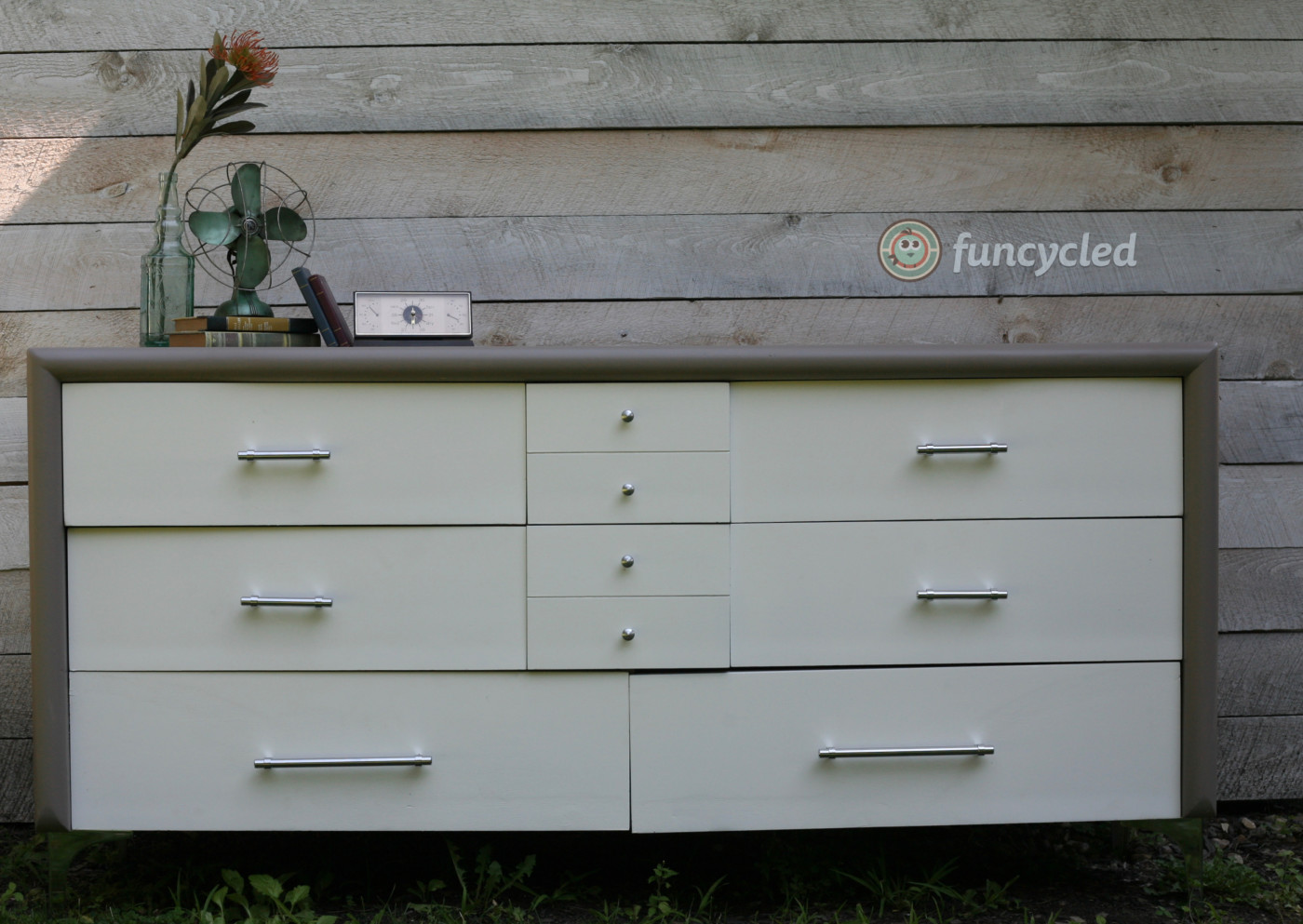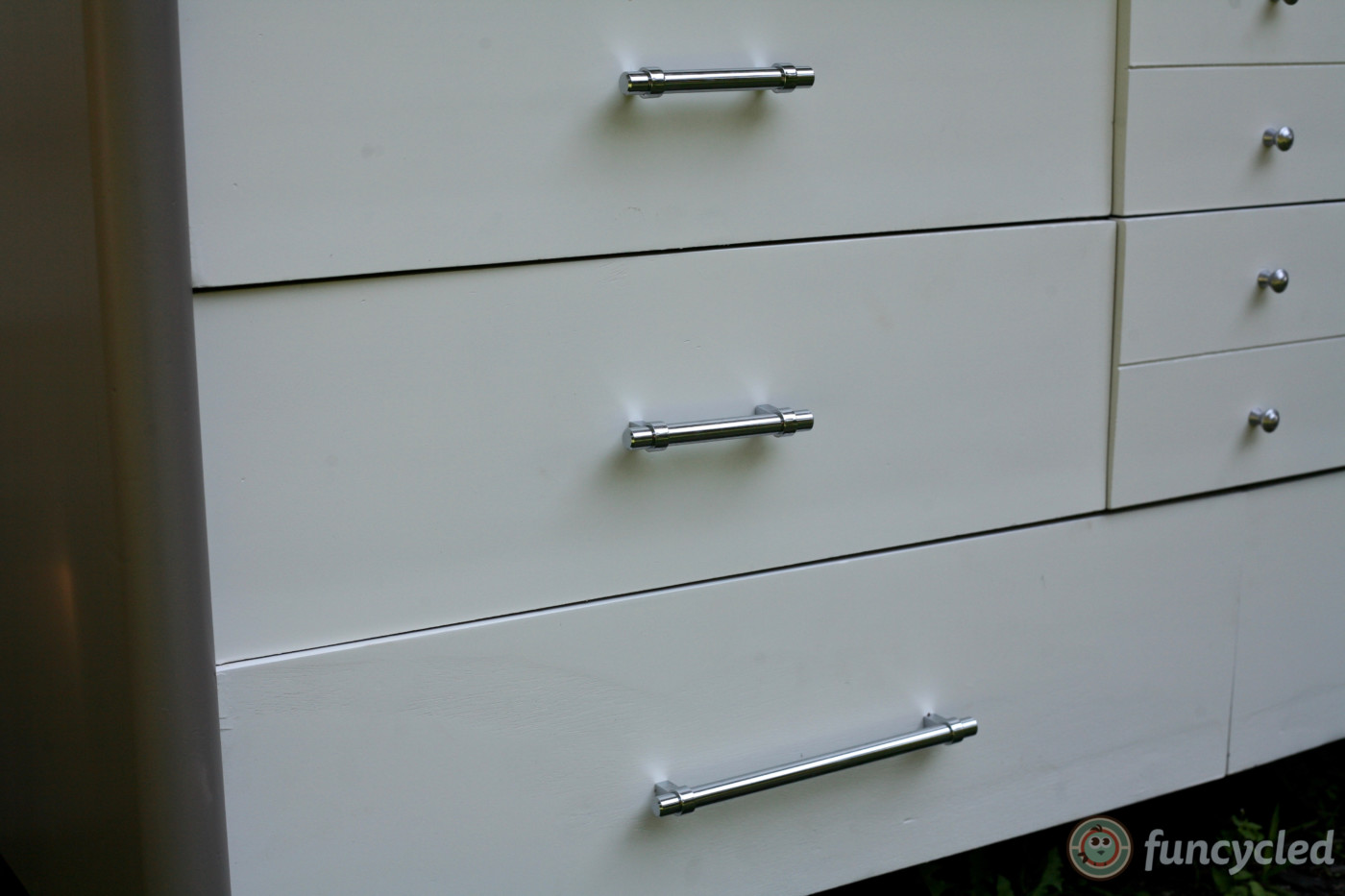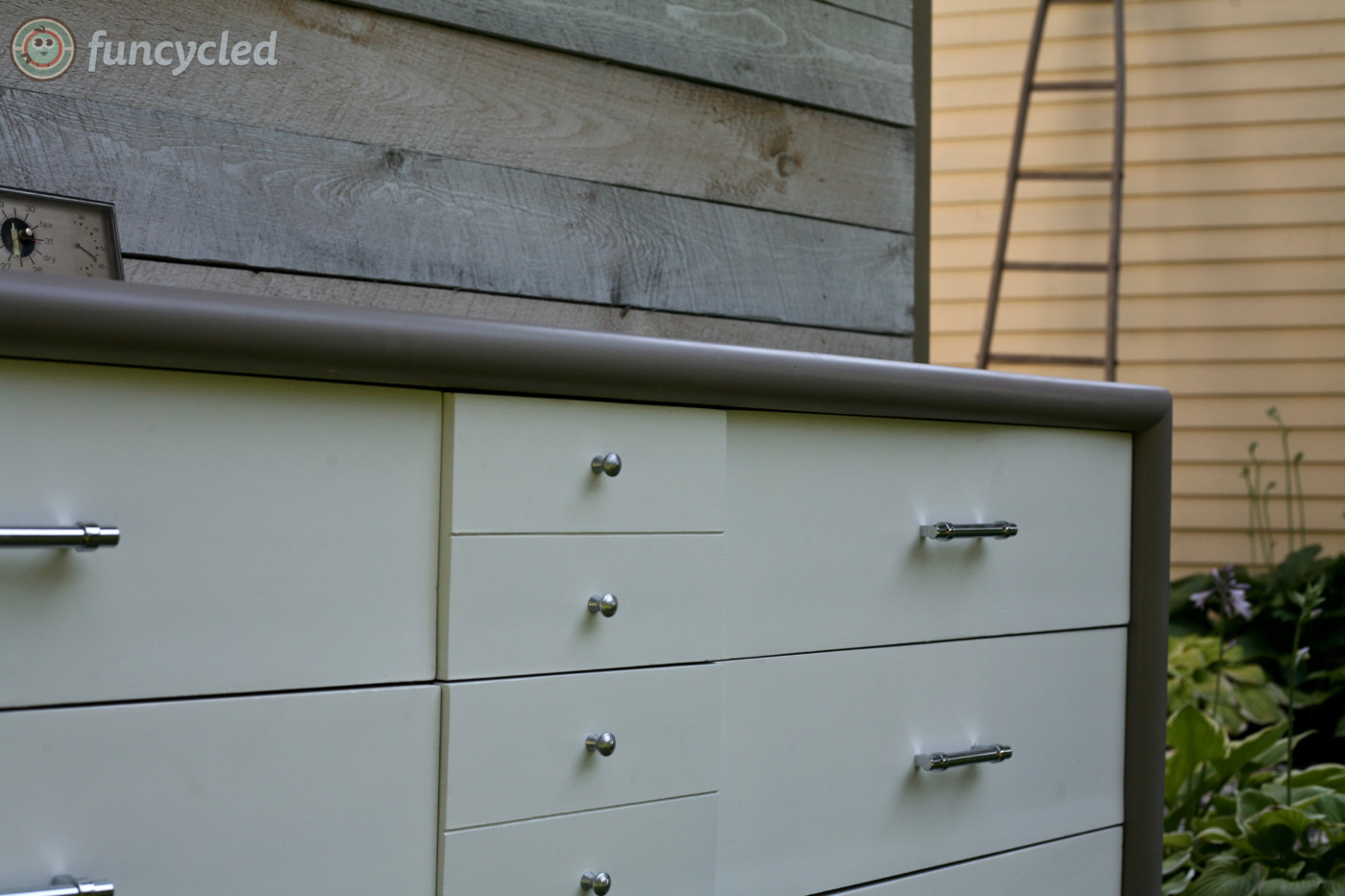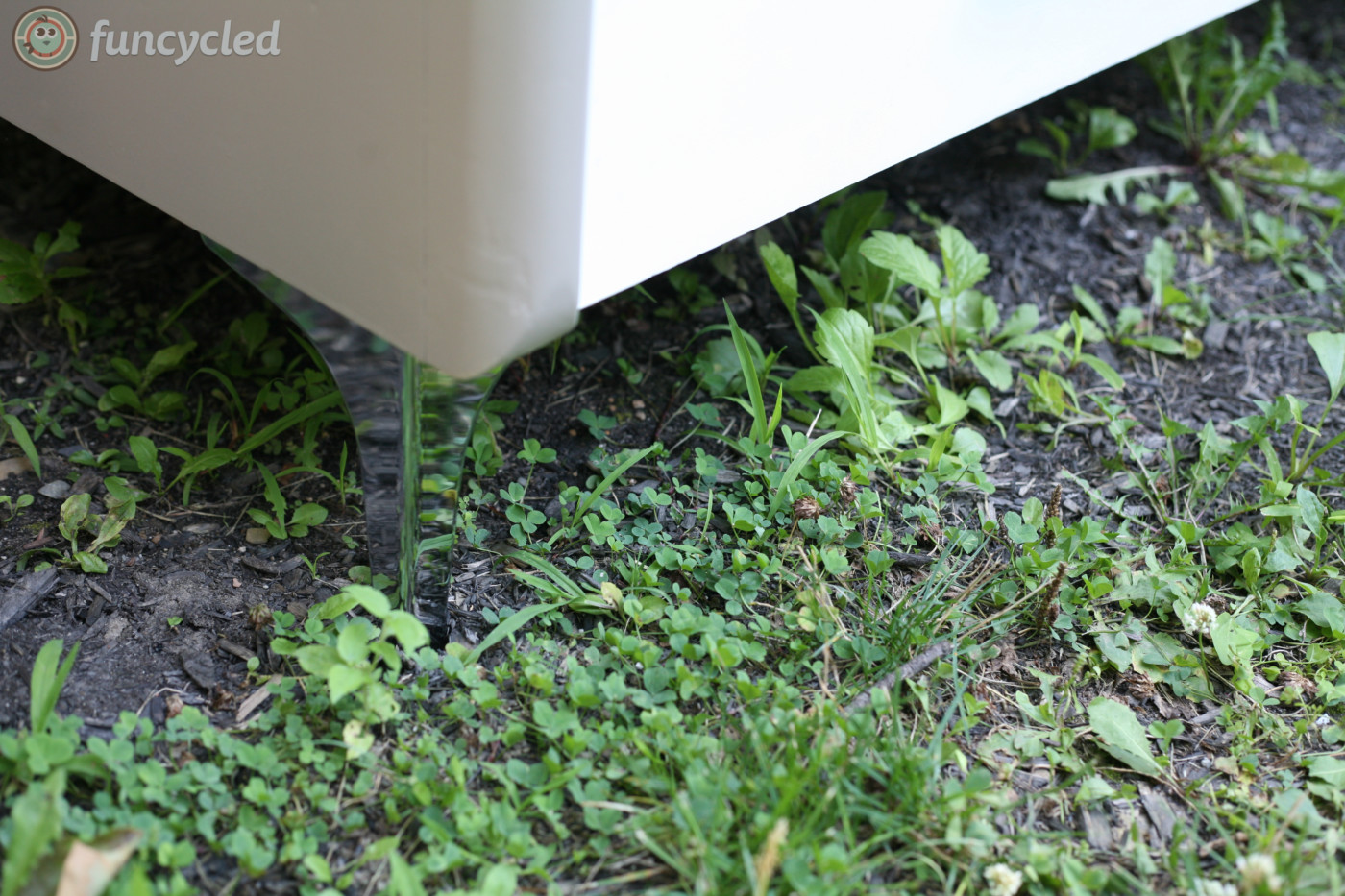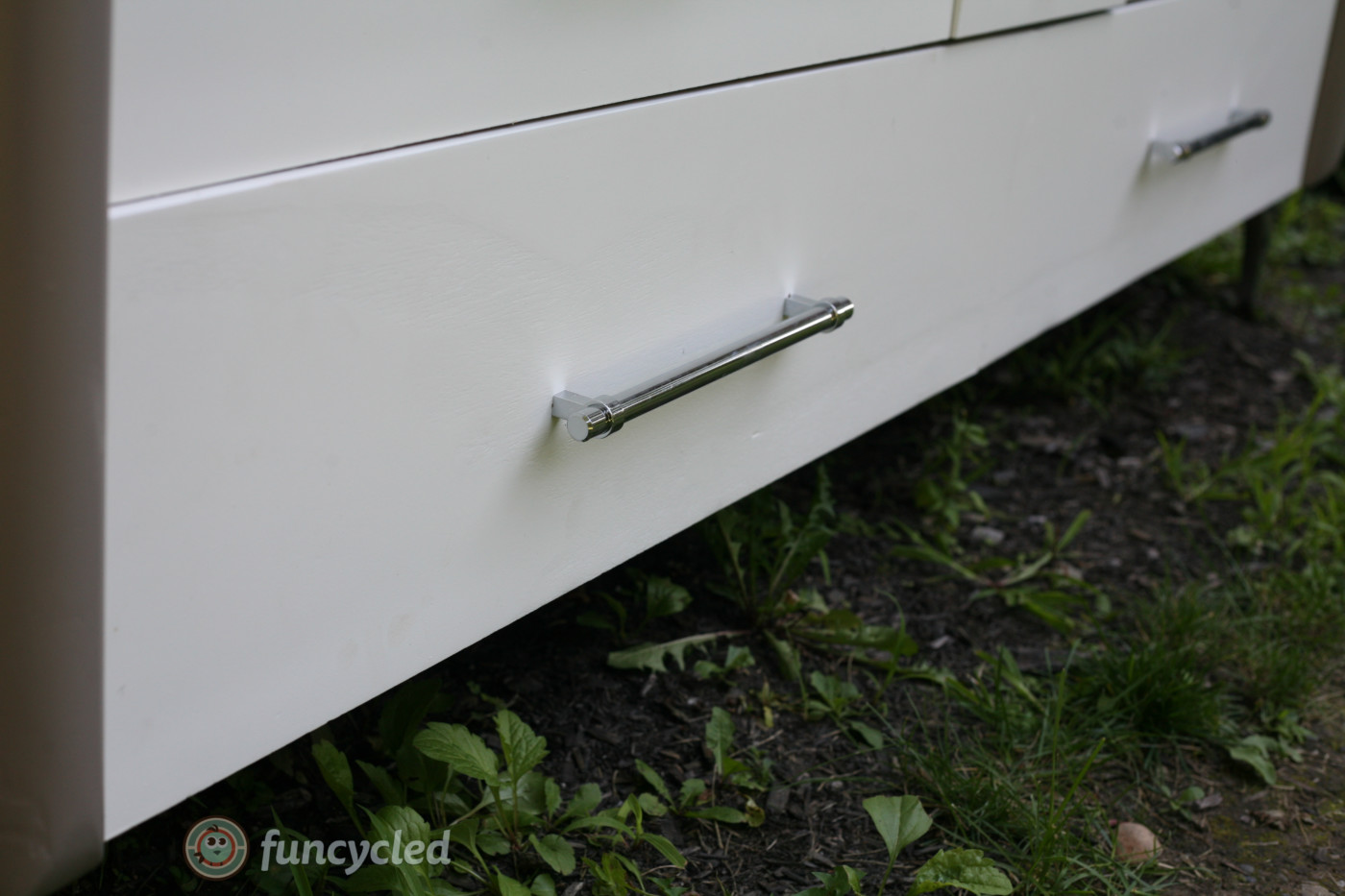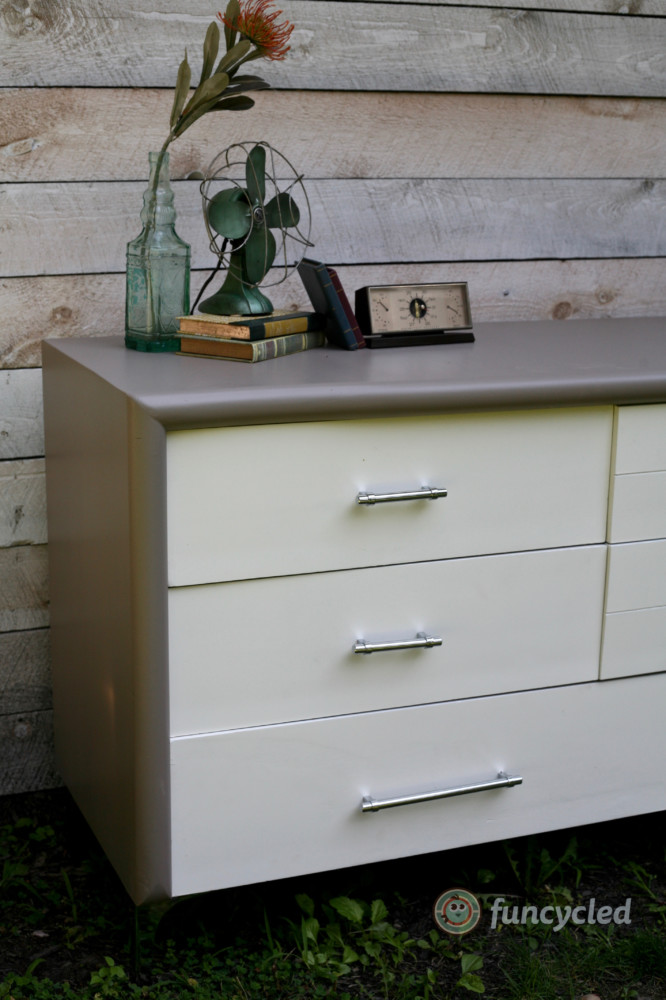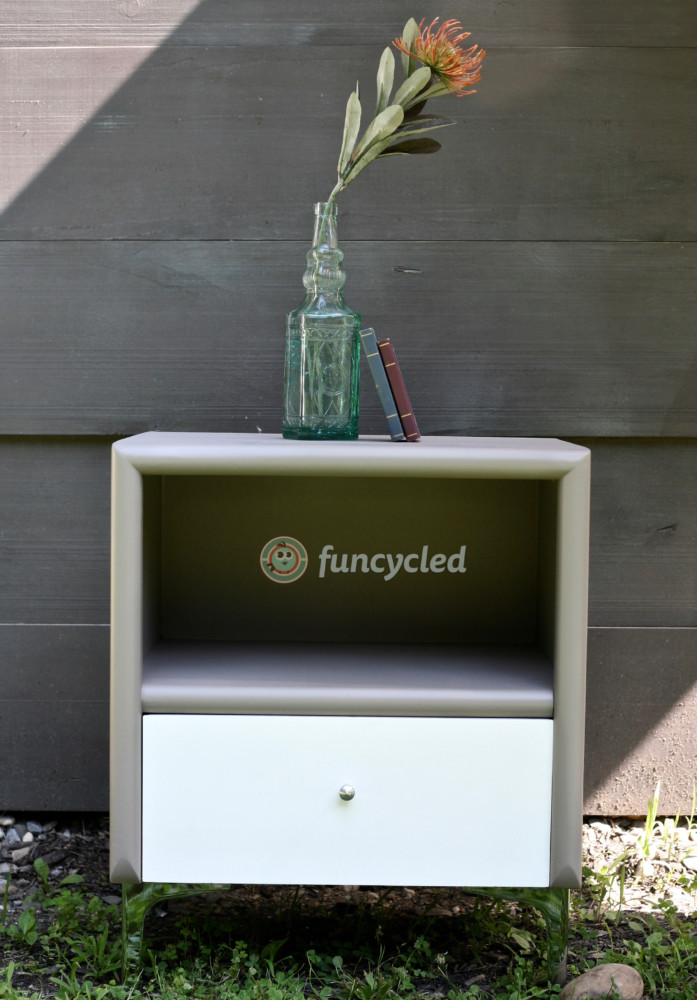 Such an amazing transformation, right? This piece is currently available to purchase! You can check it out on our Shop Page.
Please check out other new furniture for sale on our website here or let us know if you could use some help with decorating. Please use our Contact Us form or stop by our store at 272 River Street, Troy, NY. I also added quite a few other new pieces to the store!
There is a box at the top right of this page to enter your email address to receive notifications by email when I post something new on this blog. Please sign up today!
Happy FunCycling Friends,
Sarah ;)
If you like what you see, please like FunCycled's Facebook page to keep up to date on the newest finds, vote on colors and give your input on our creativity. Last but not least, let us customize a furniture piece for you. We create custom furniture and will deliver for customers in upstate NY and also ship throughout the US. Send us a note with what you would like using our contact page. Or buy something that we've already designed from our furniture for sale page.