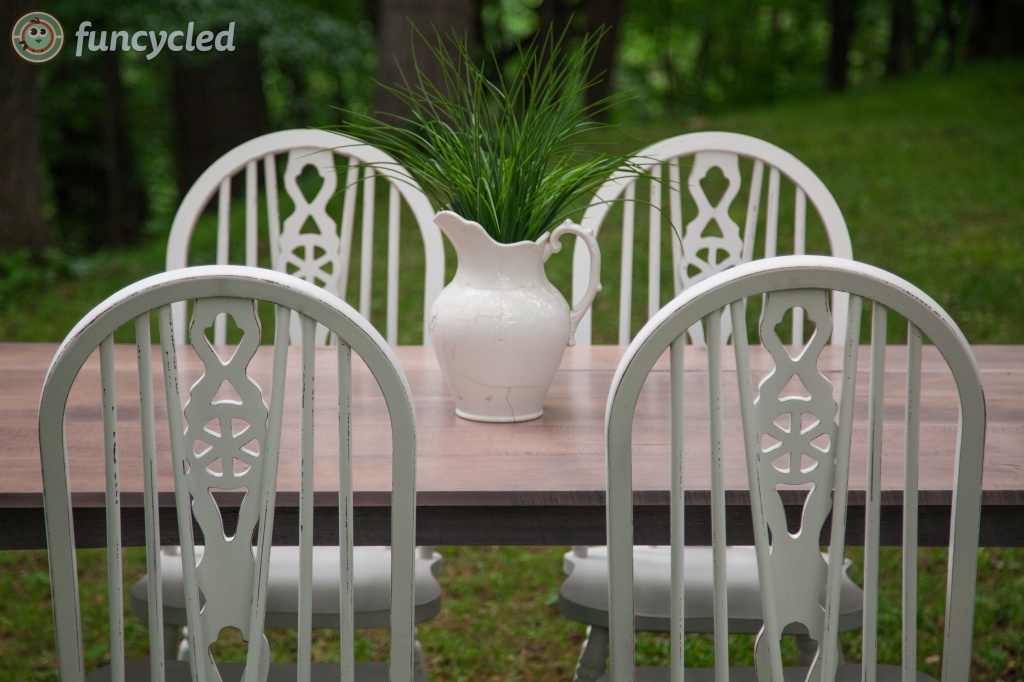 Hi Friends,
How was your week? We had a busy one! We were prepping all week for Troy's annual River Festival. It was so much fun and our best day of sales. A big thank you to all who came,  shopped or offered a positive word of encouragement. You're the best!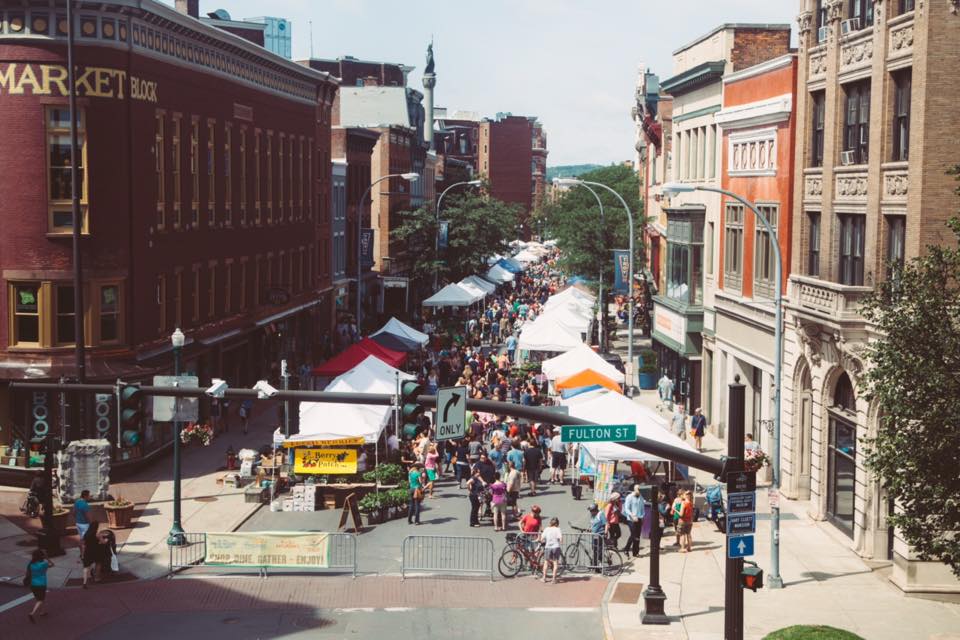 Of course this weekend was also Father's Day… Things that I remember most about my dad as a child. The words "I love you" freely spoken so we would never wonder if it was true. The words "I'm sorry" said genuinely… even to a child. Teaching us humility and grace. Hugs and more hugs – anytime. A life of conviction and an honest heart that wants to serve our amazing Savior. I'm thankful for you, dad, and am overflowing with the blessing of a husband who is leading in those ways to our children, too. Most of all – thankful for my heavenly Father and His great love.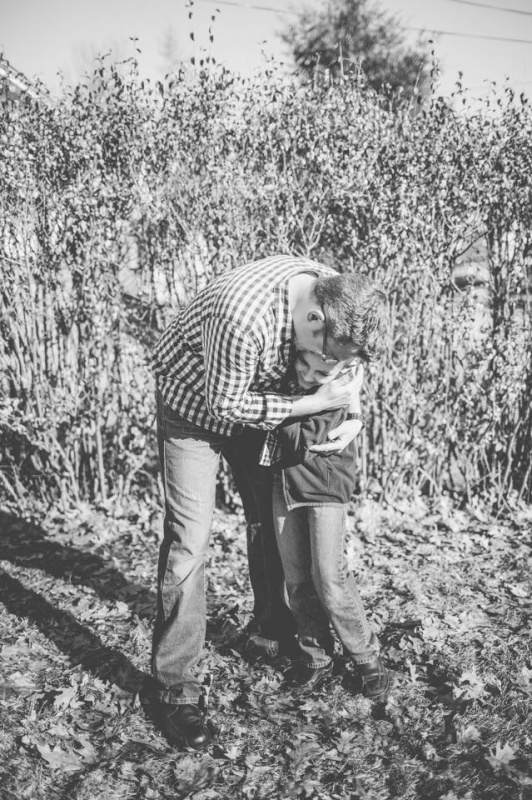 This week's before and after is a custom built table we recently did for one of our customers. They also needed chairs and they had a little bit of a question mark in their eyes when I recommended this oak wheel back chairs to go with the table. Here they are before:
For the table, they wanted to go with a rustic chic design. We kept it all a custom color that we make mixing gray and brown stains. We lightly distressed the table after building it and a added protective clear coat to protect it long term.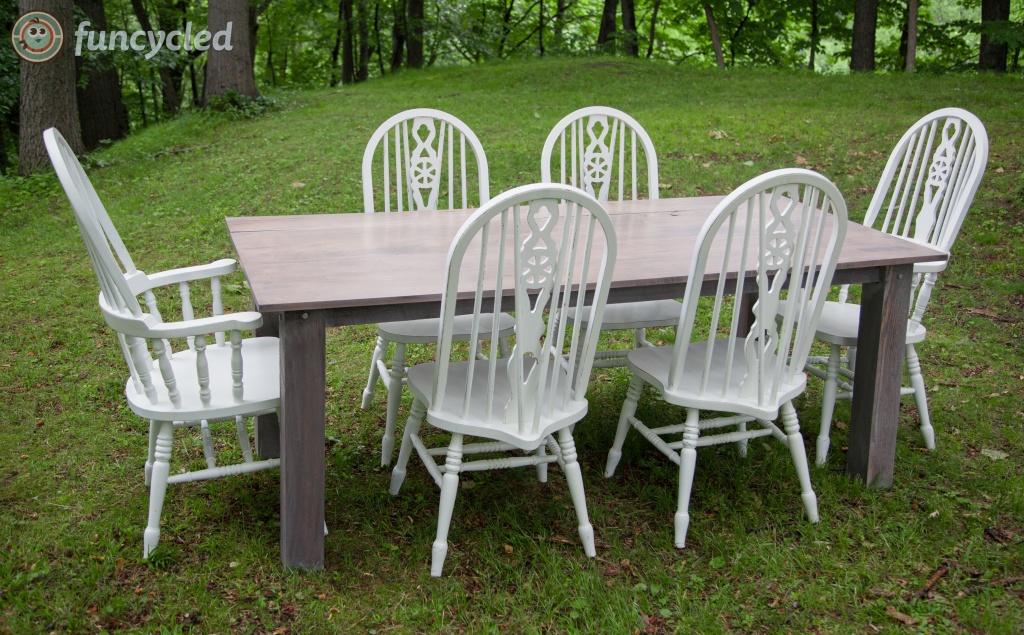 What a transformation on those chairs, right?? I LOVE the chairs now that they are painted. If you'd like to see how we paint furniture, check out our How to Paint Furniture post. We painted these with Simply White by Benjamin Moore, lightly distressed them and put a protective clear coat over the top. Dining room chairs get a lot of abuse so I always recommend that extra step. :)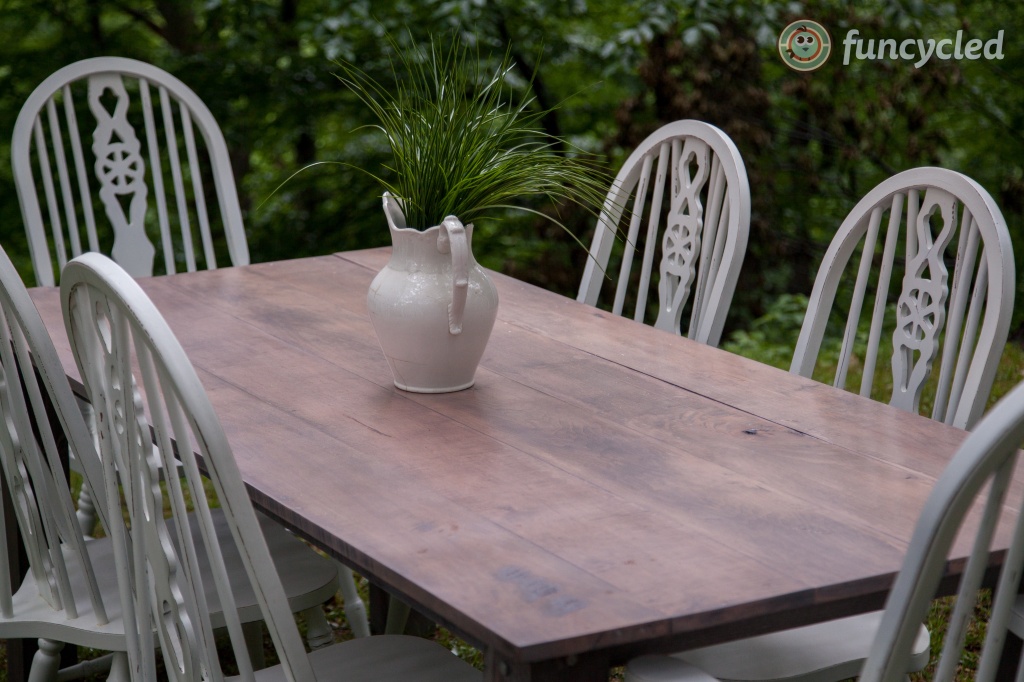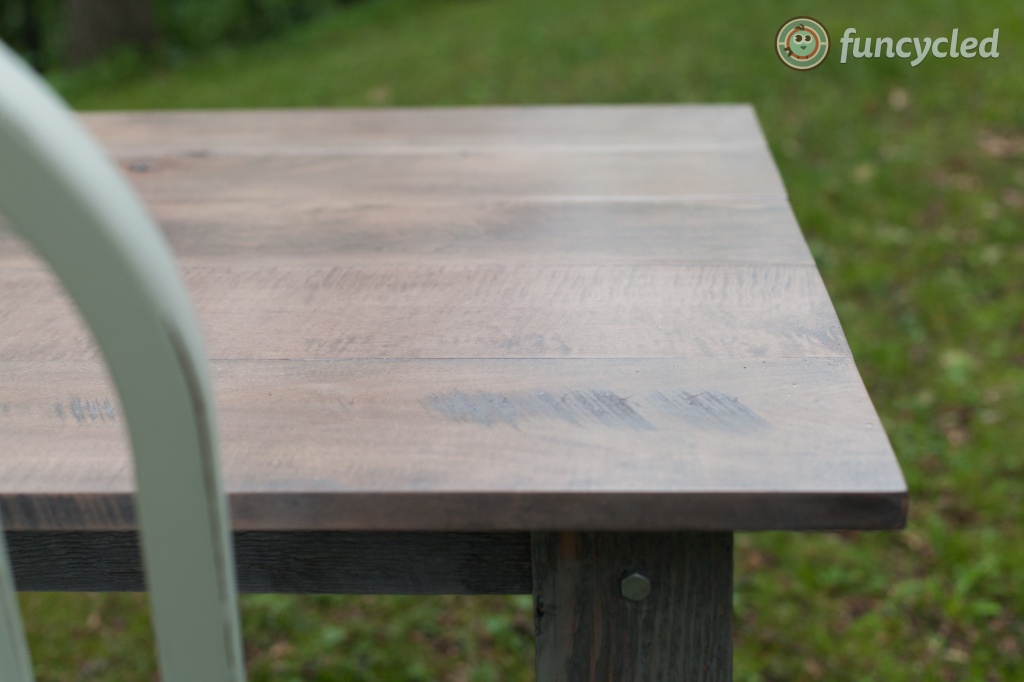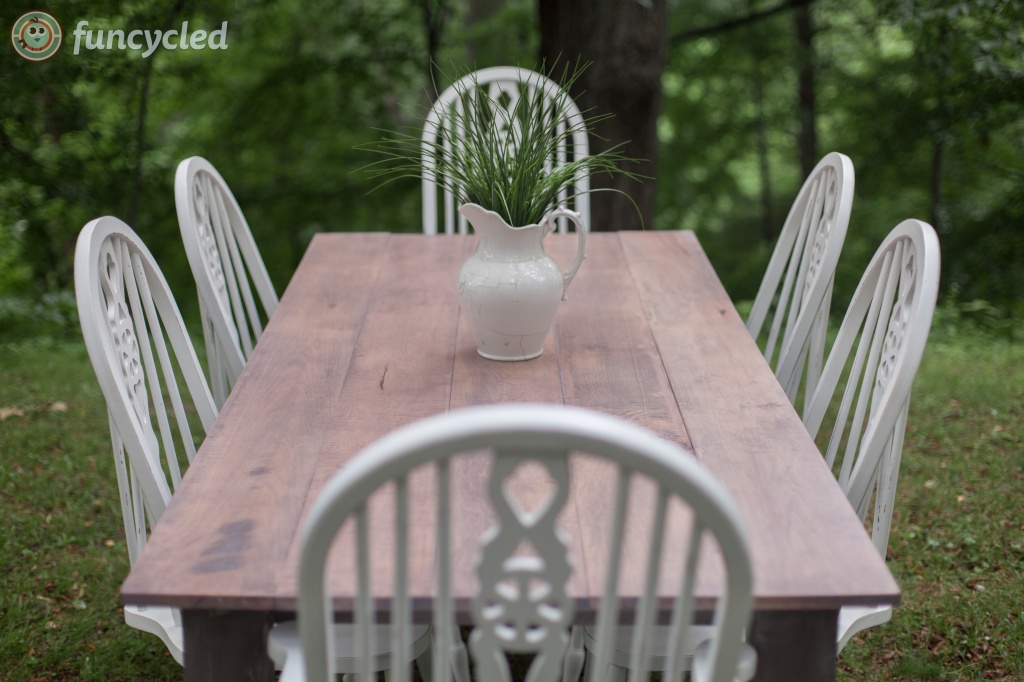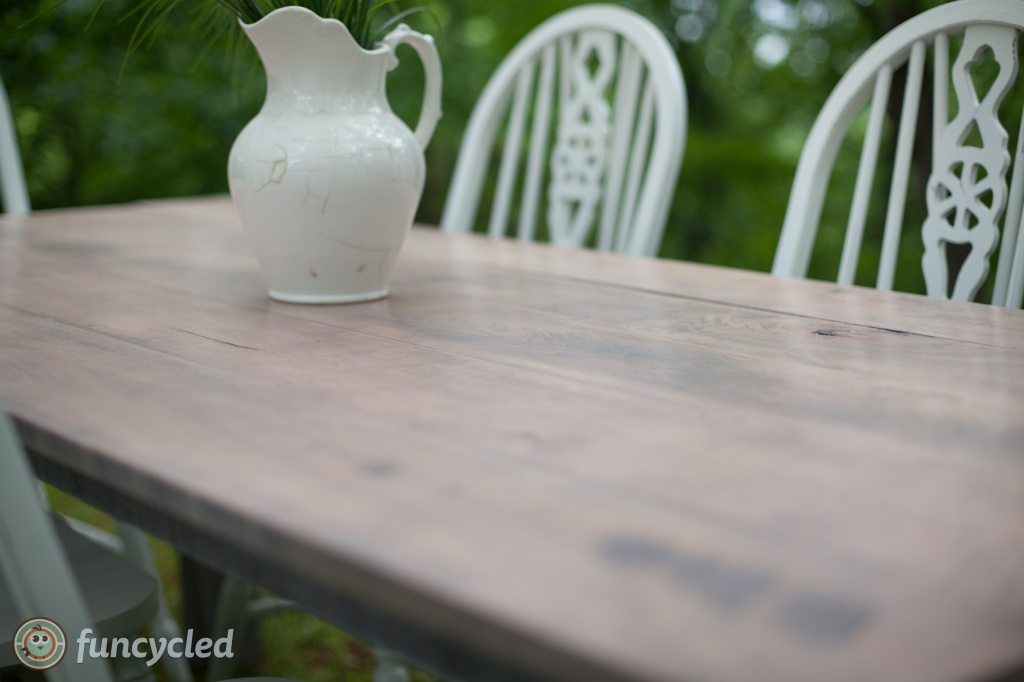 If you like this table, we can custom build it to a size that would work well in your home! Use our Contact Us form to send us a note. You can also so our Custom Built Furniture page for more examples and pricing.
Here are few of the many table designs we've built.
There is a box at the top right of this page to enter your email address to receive notifications by email when I post something new on this blog. Please sign up today!
Happy FunCycling Friends,
Sarah ;)
If you like what you see, please like FunCycled's Facebook page to keep up to date on the newest finds, vote on colors and give your input on our creativity. Last but not least, let us customize a furniture piece for you. We create custom furniture and will deliver for customers in upstate NY and also ship throughout the US. Send us a note with what you would like using our contact page. Or buy something that we've already designed from our furniture for sale page.