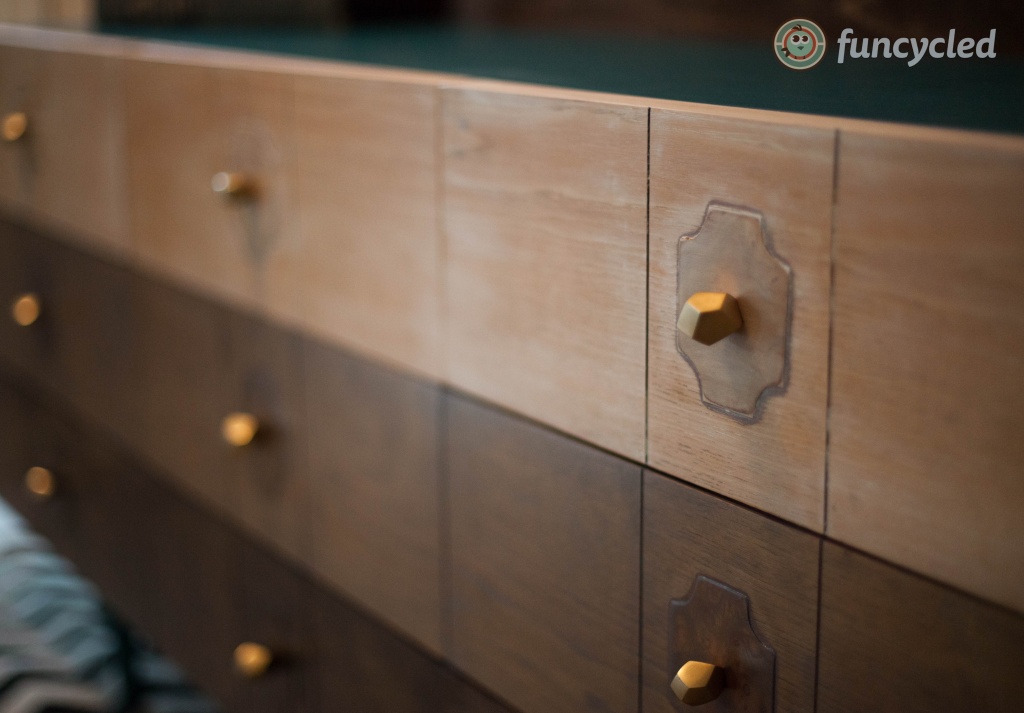 Hi Friends!!
How are you? We are finally over the flu and feeling much better! Being home with the kids for a week gave me time to get some much needed home projects done! I painted the cement on our porch and absolutely love it!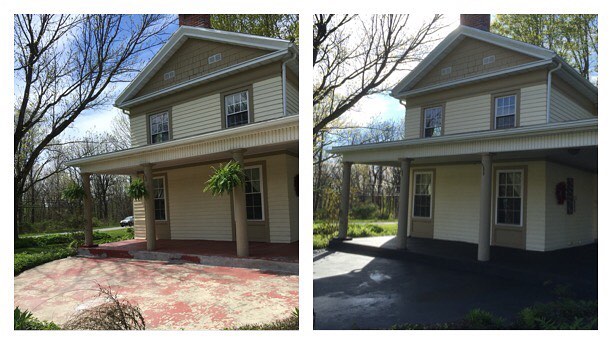 John and Josh built me an herb garden planter for Mother's Day! I love, love it!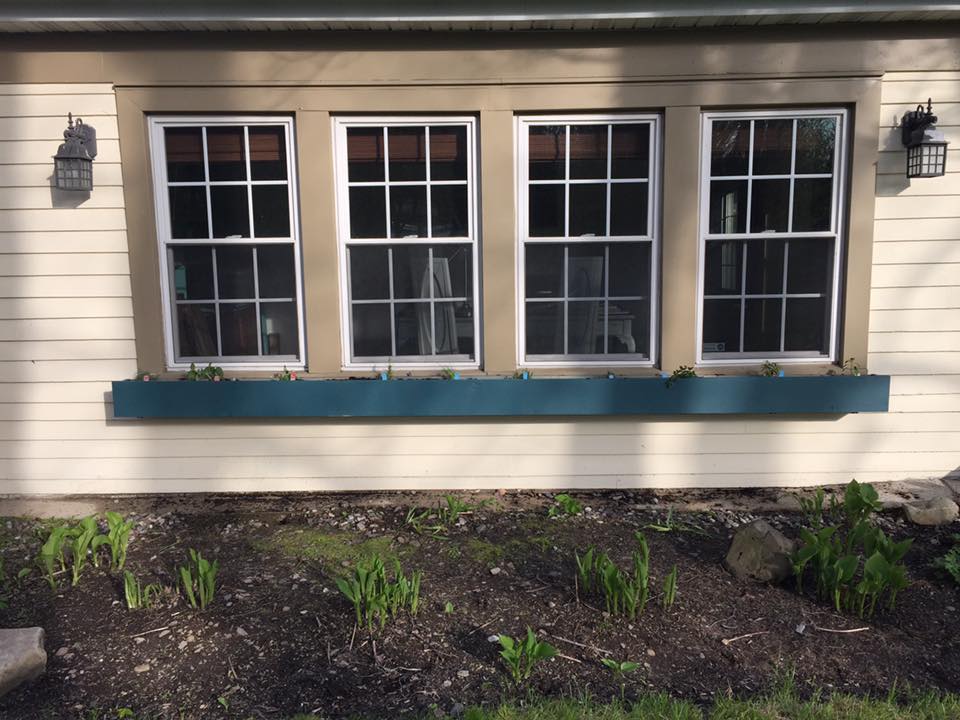 I can't wait to share this week's makeover! This is a mid century dresser, in need of some love.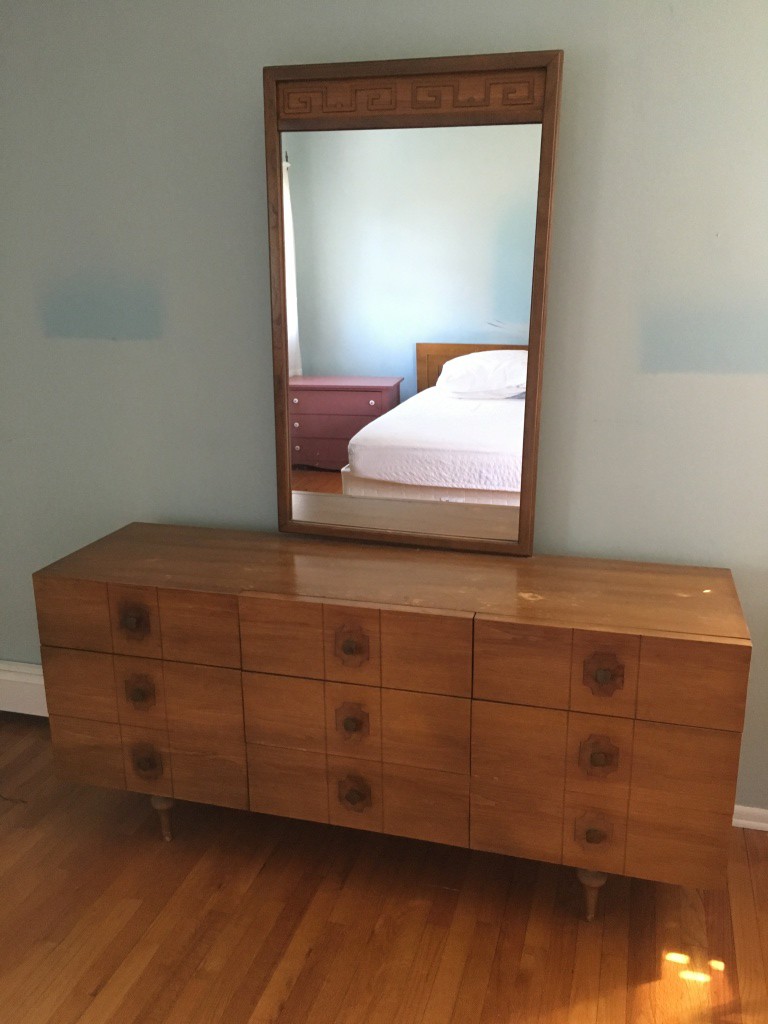 We painted it with Benjamin Moore's Color Vintage Teal! After we painted it, we glazed it using Valspar's Antiquing Glaze. If you want to see how we paint furniture, check out our How to Paint Furniture post. We took the drawers out before we began painting, and sanded and stained them using a white wash, gray wash and Black Bean stain by Minwax. The difference with this stain job is that after we stained it, I went through and hand sanded over the stain with a 220 grit sand paper to give it a more rustic finish.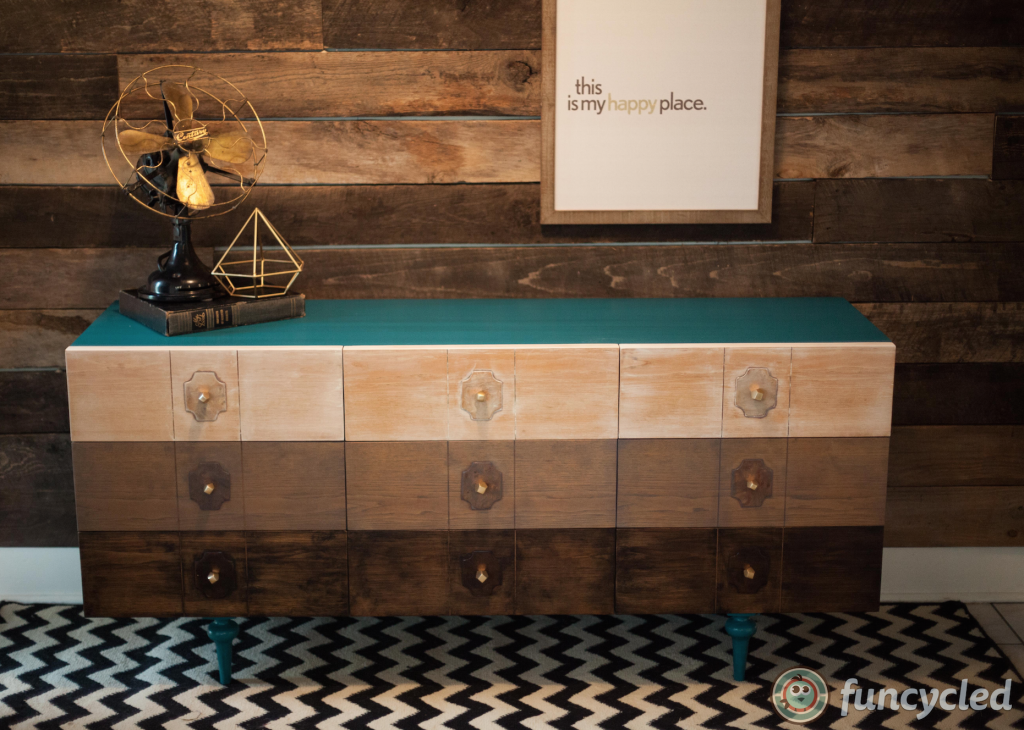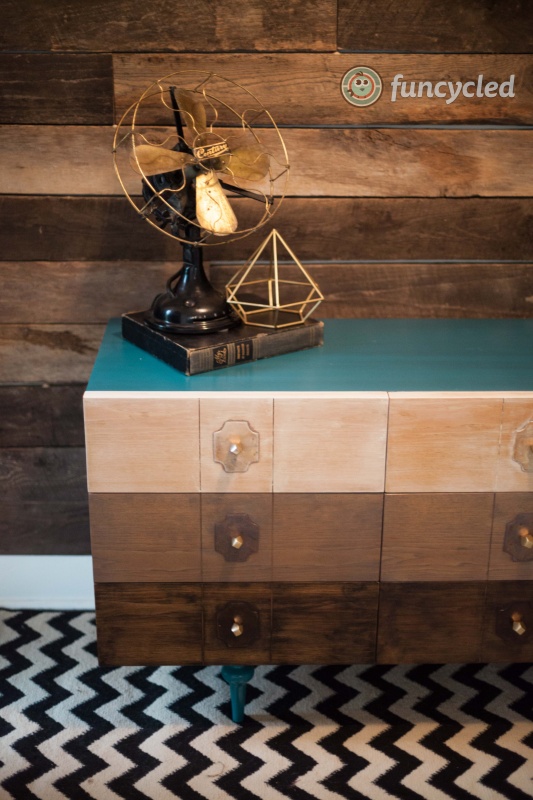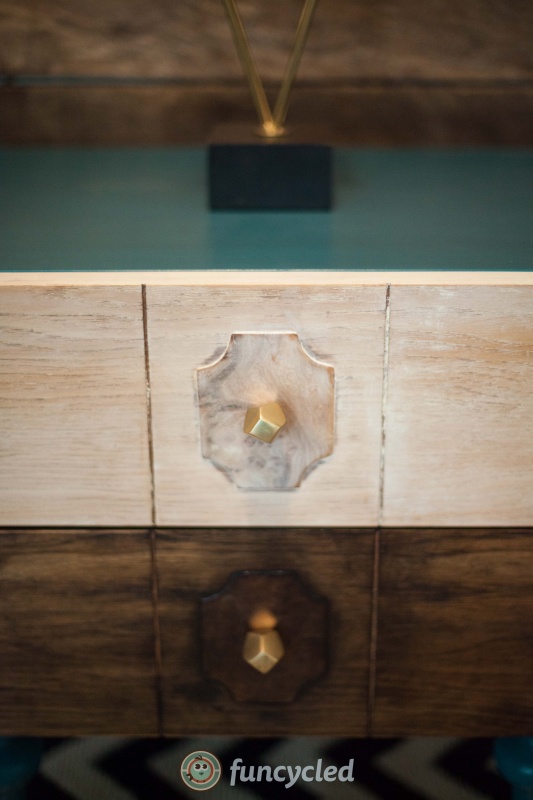 This dresser also had an end stand, but I forgot to take a before picture of it! Here it is after!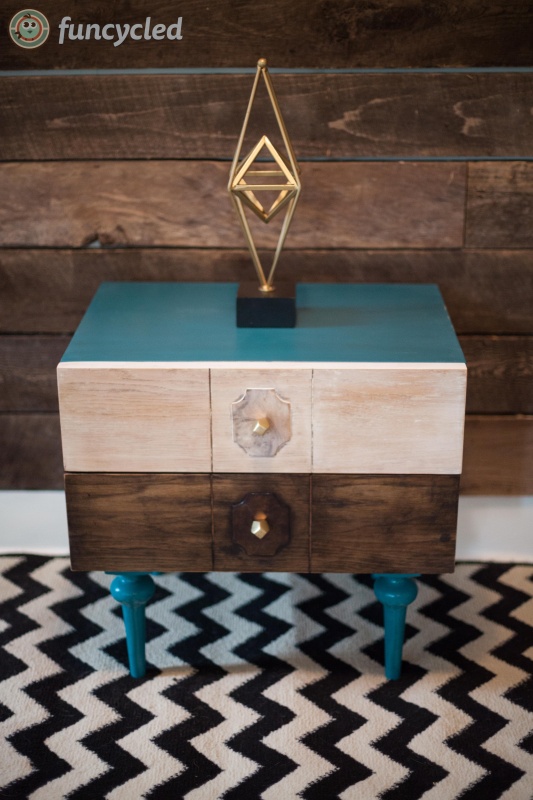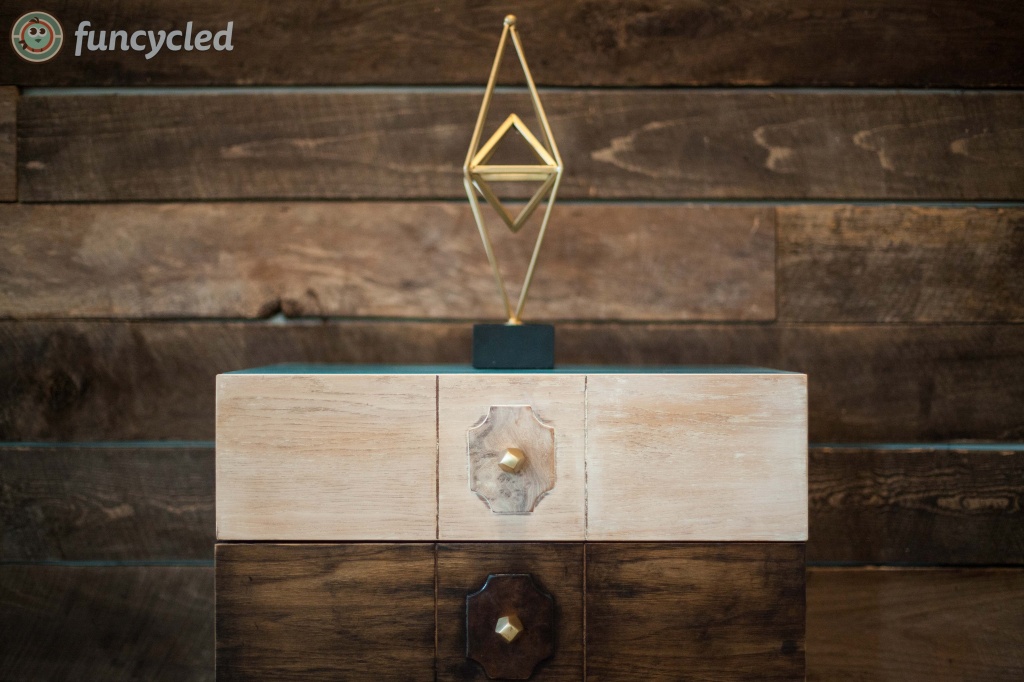 This dresser set sold within a week but there is more new pieces on our Furniture For Sale page right now!!  Here are a few other new things, too!

There is a box at the top right of this page to enter your email address to receive notifications by email when I post something new on this blog. Please sign up today!
Happy FunCycling Friends,
Sarah ;)
If you like what you see, please like FunCycled's Facebook page to keep up to date on the newest finds, vote on colors and give your input on our creativity. Last but not least, let us customize a furniture piece for you. We create custom furniture and will deliver for customers in upstate NY and also help you ship throughout the US. Send us a note with what you would like using our contact page. Or buy something that we've already designed from our furniture for sale page.