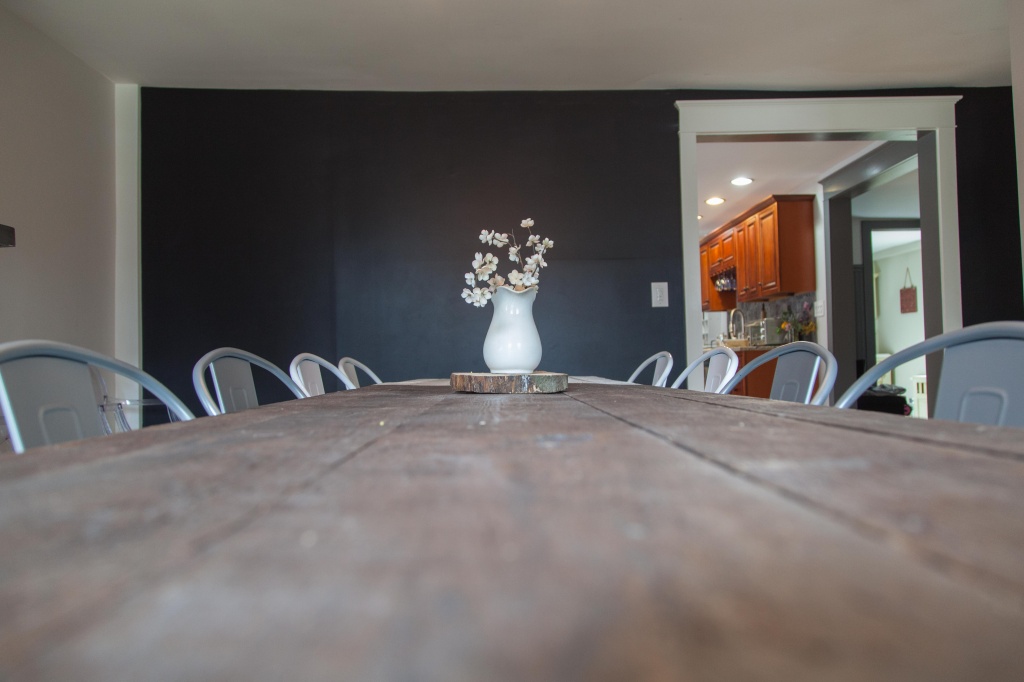 Hi Friends!
How was your week?? It was a fun week for me!! In addition to repurposing furniture, I had a few interior design consultations, spoke at the Clifton Park Library, and taught a class on painting furniture at the Art Center of the Capital Region.
If you didn't get a chance to come hear me speak at the library, you can read all about it on the Troy Record's site.
It was also in the print paper!! Yippee!!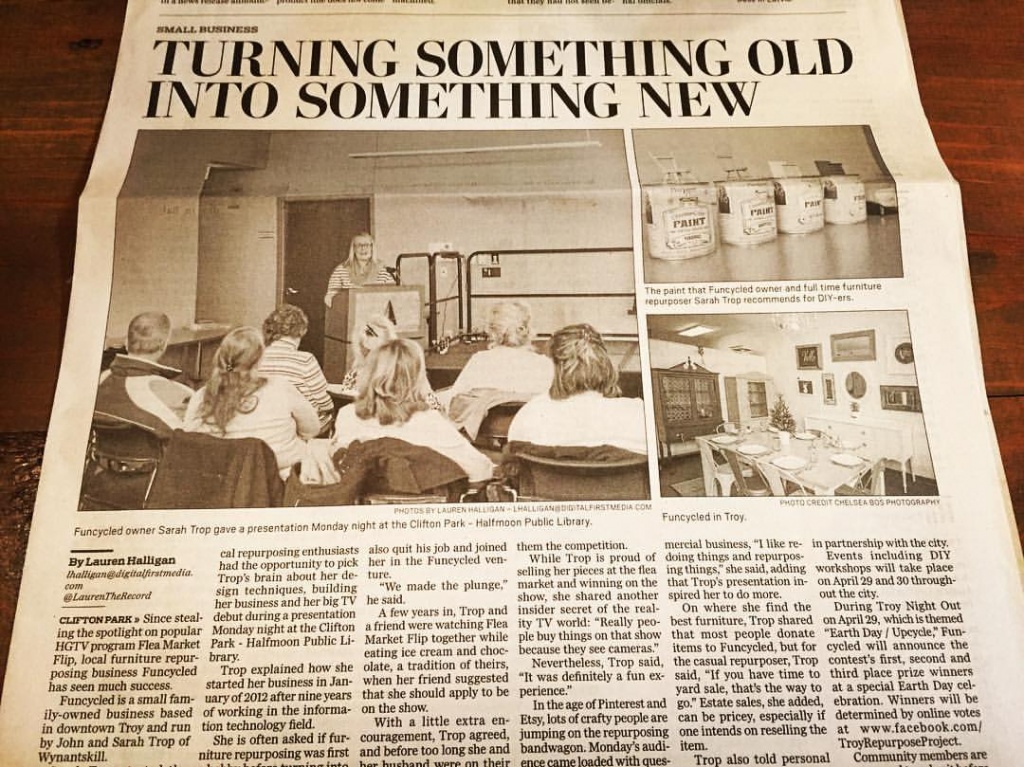 The class at the art center was so much fun!! I really enjoyed this group of fun loving repurposers. We laughed together, painted together and 3 hours flew by!! I simply must share the pic of this class (thanks guys)! If you'd like to sign up for the next class, go here to learn all about it.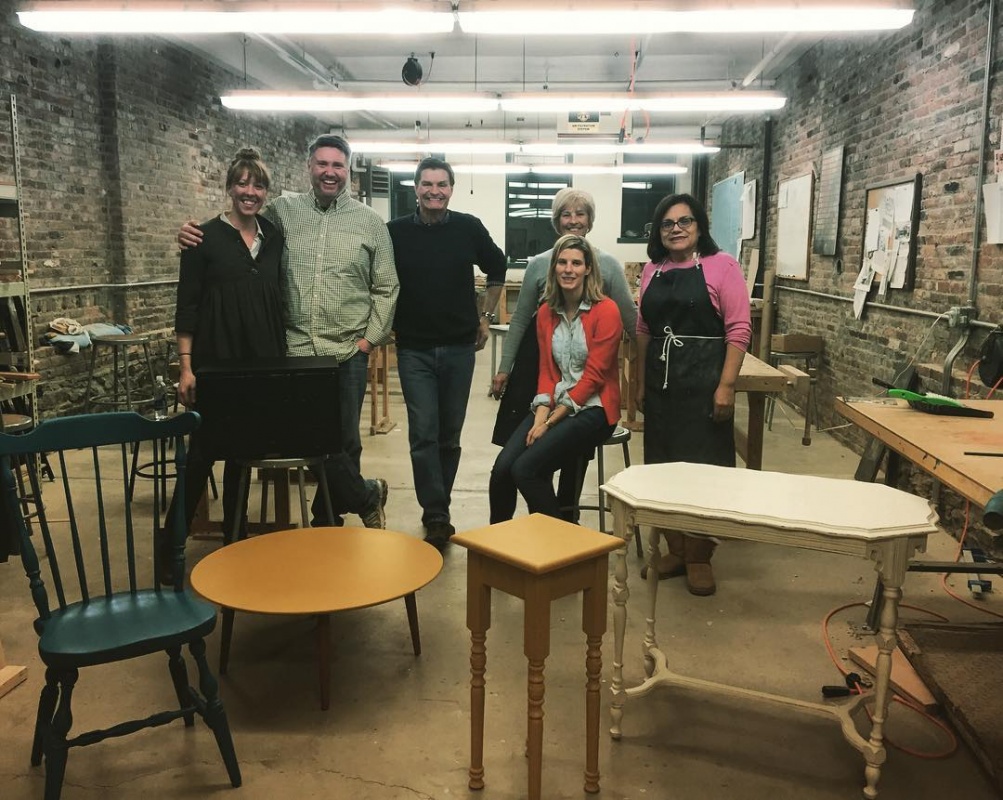 I've been hesitating a bit about sharing all of the custom built tables we've made in 2016 because there are no "Before" pics to show you. It would be just a pile of wood! At last, I decided they are too pretty not to share! Take a look at the tables and remember, we can custom build your dream table, too! Check out more of our custom built goodies on our Custom Built Furniture Page.
This was the most recent dining set. This set is for an interior project that I'm working on. We painted 8 chairs in four different colors. The table is actually my kitchen table, but it's very similar to the one we built for our client Ann. We used an old door for the top and used beautiful large turned legs for the base. See the buffet in the background? That was repurposed for our interior design job, too! I'll share more about that in another post.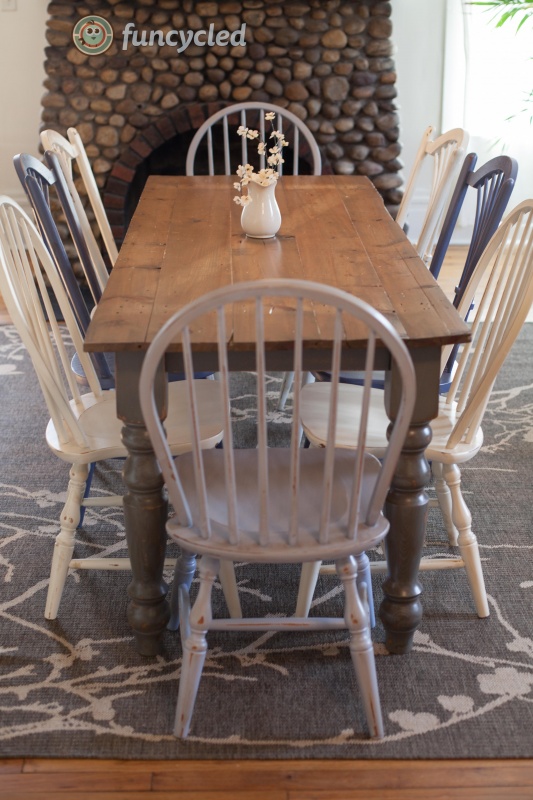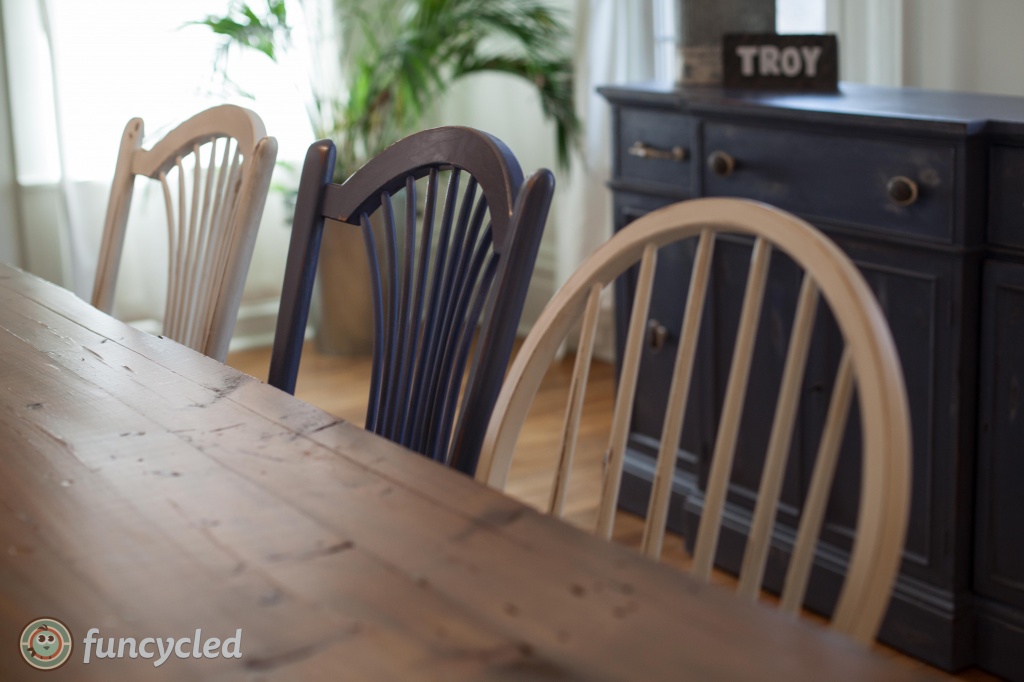 Here's another tiny table that we built to have a rectangular base! Our clients' wanted a rectangular base because it was being used with a built in corner bench. They wanted as much foot room on the corners as possible. I love the ship lap look on the base! John built a lip on the table top to make it look 2 inch thick and a bit more rustic!! LOVE LOVE that, too!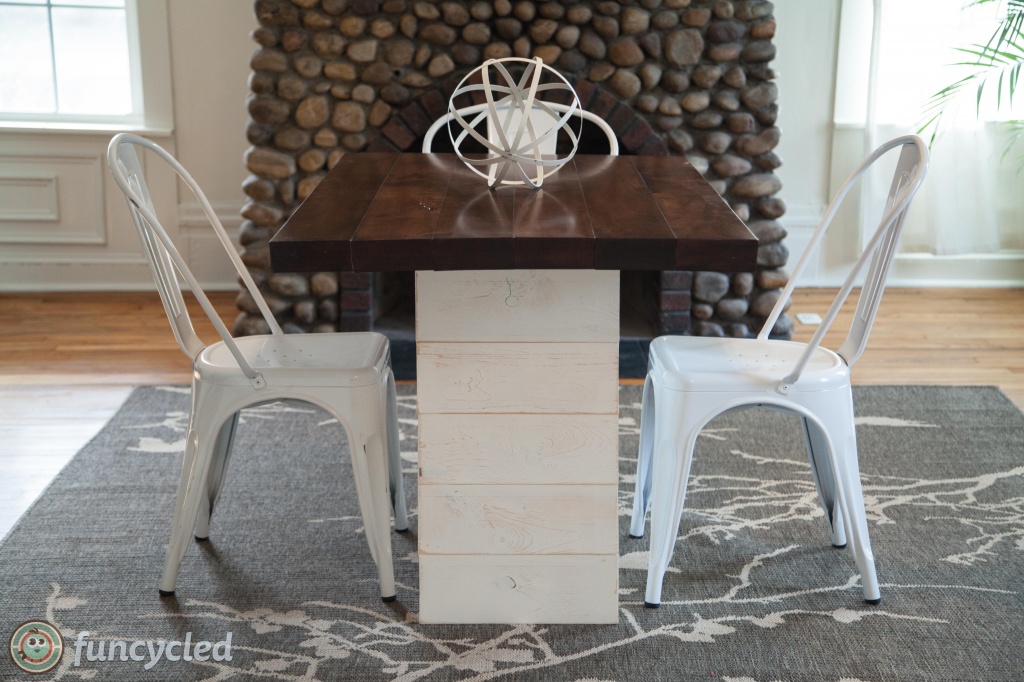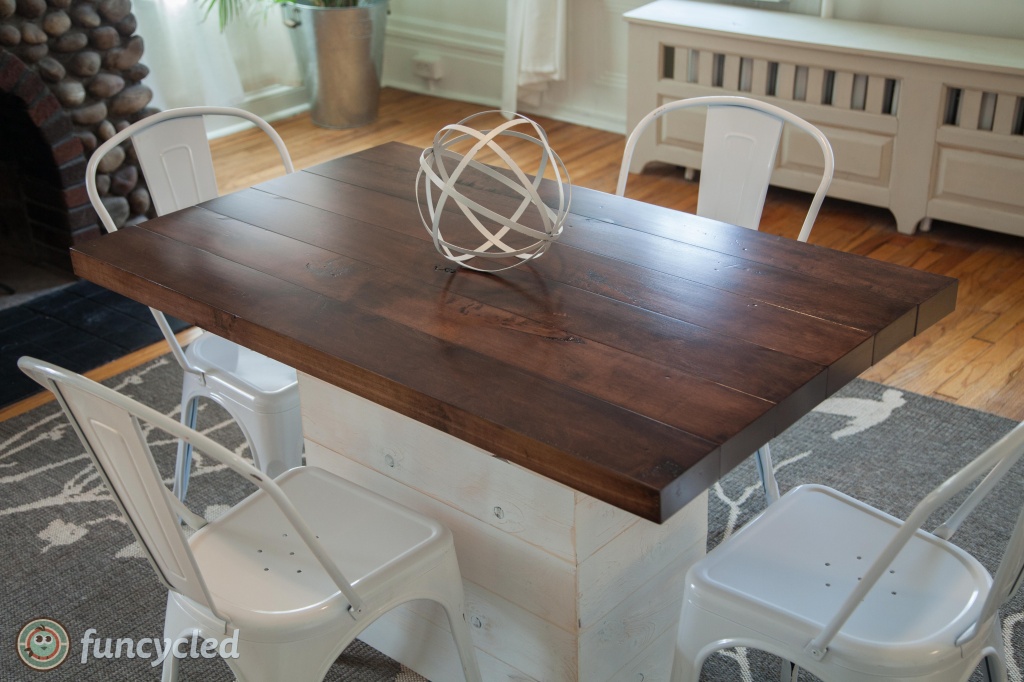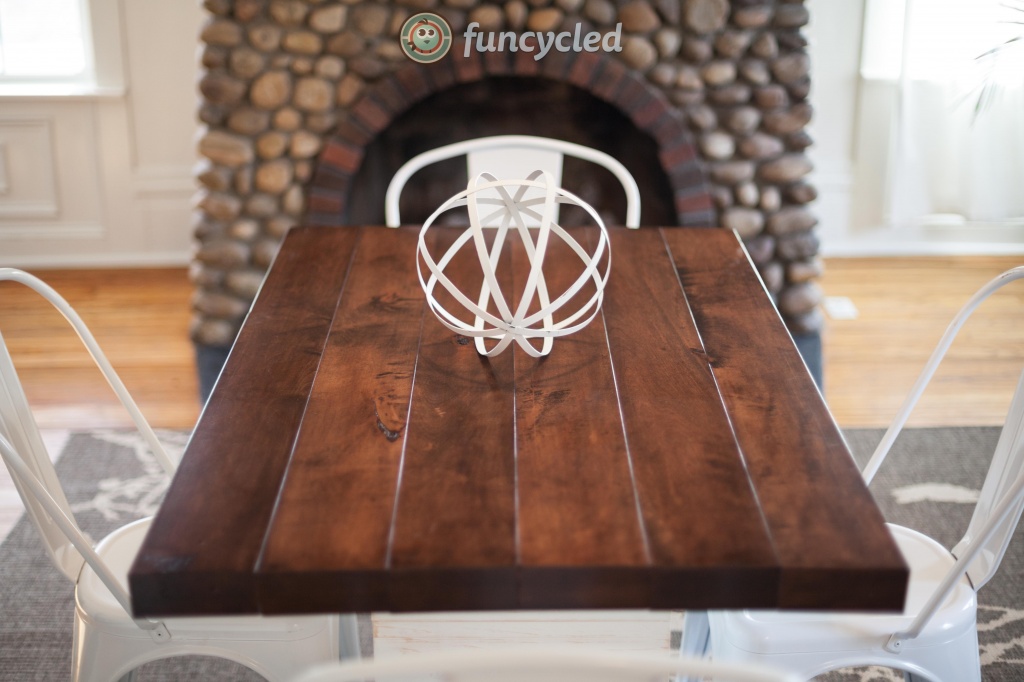 Let's go back a couple of weeks to a stunning table that was done as a custom order as well! This is a SOLID 1 1/2 inch maple top table. The top alone weighs more than most tables and it's beautiful. We stained the top with a mix of brown and gray stands and painted the base with Benjamin Moore's Navajo white and glazed it.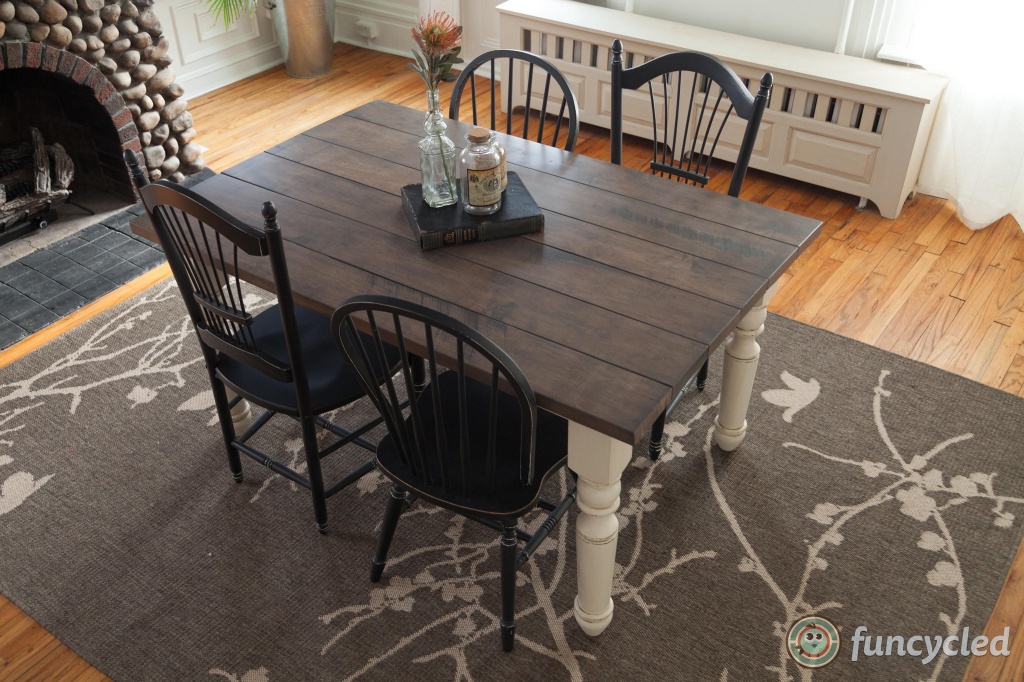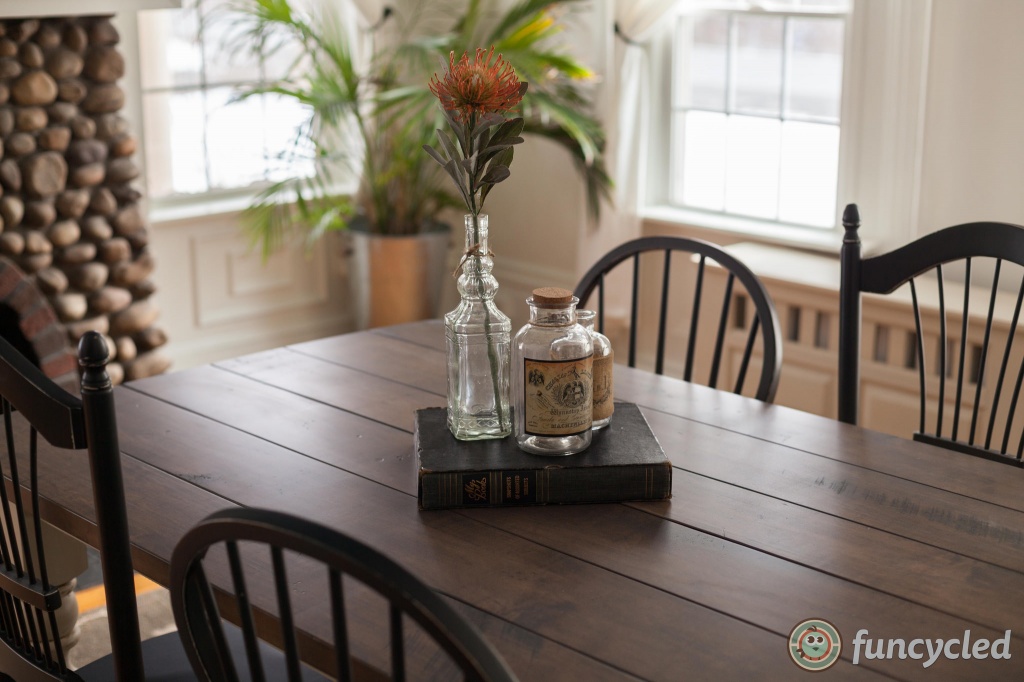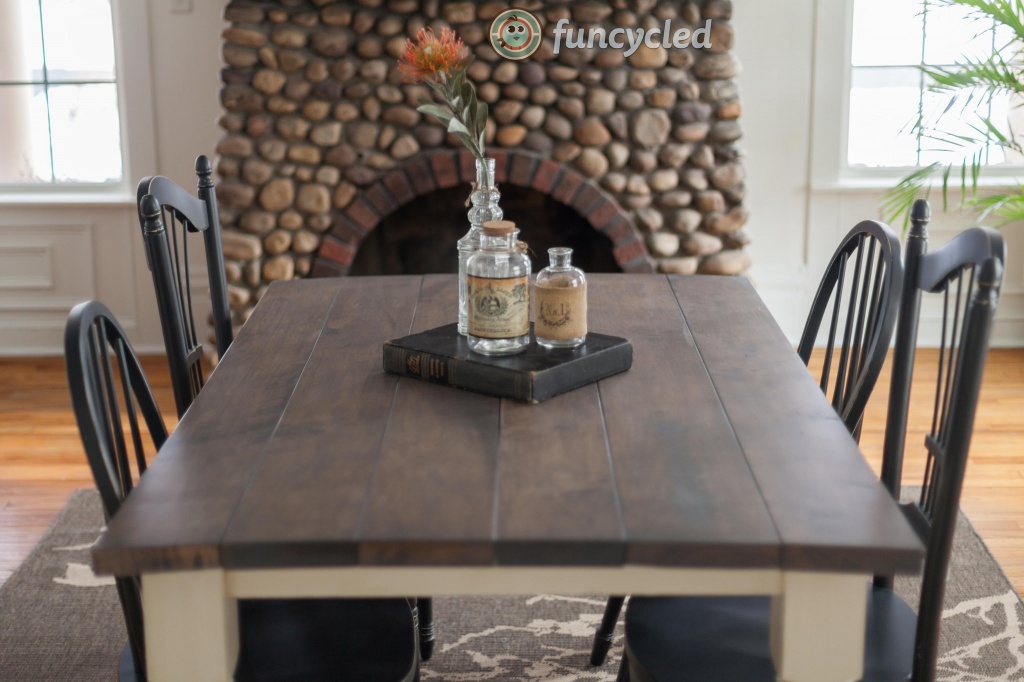 Next is my very favorite table because it's my own table… a twist on Rustic Chic. Two thirds of the table is rustic barn board and one third is a chic white with fancy legs.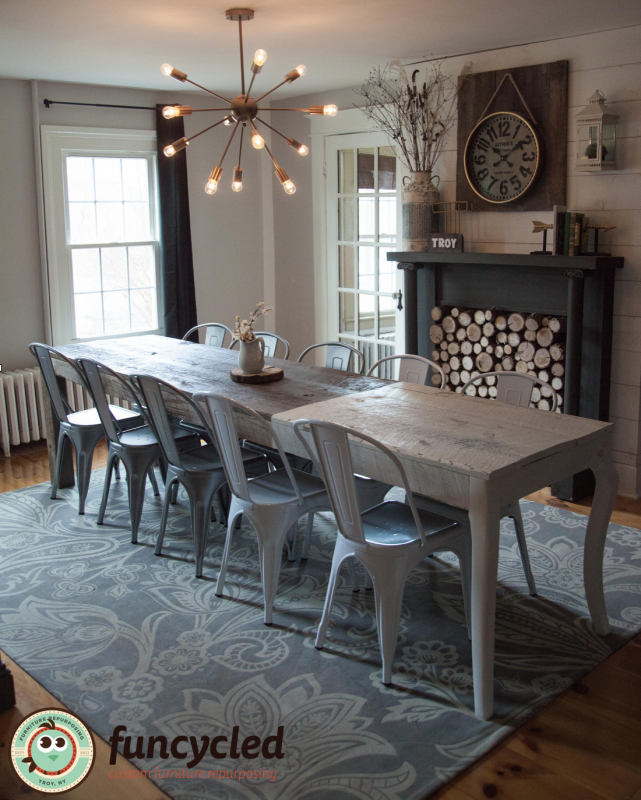 If you like the look of my table, we also built a similar table and it's for sale online or in our store.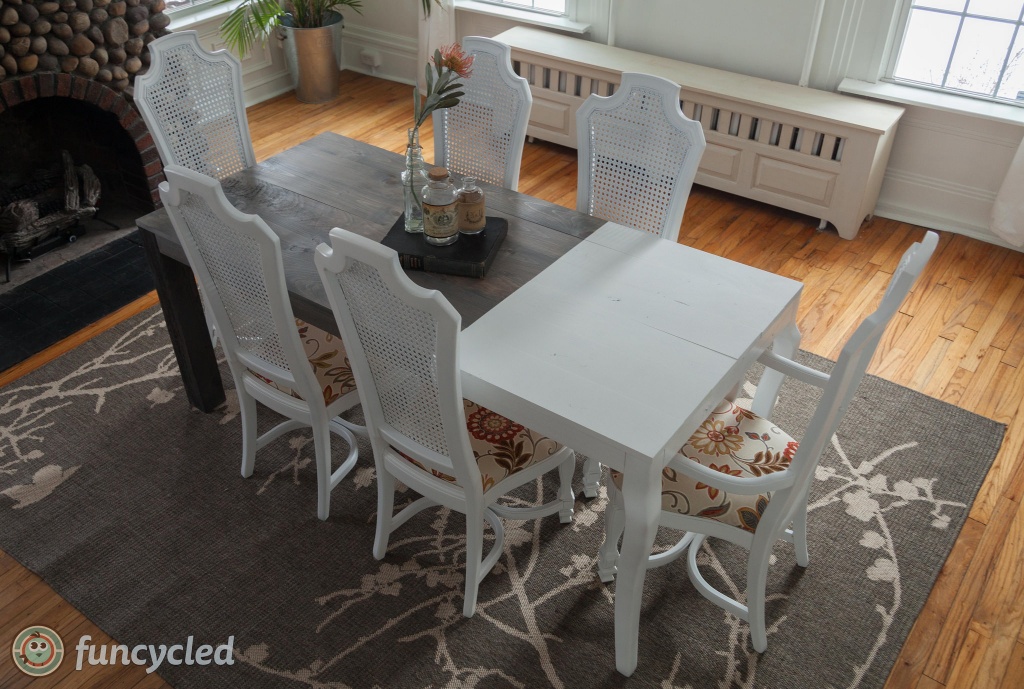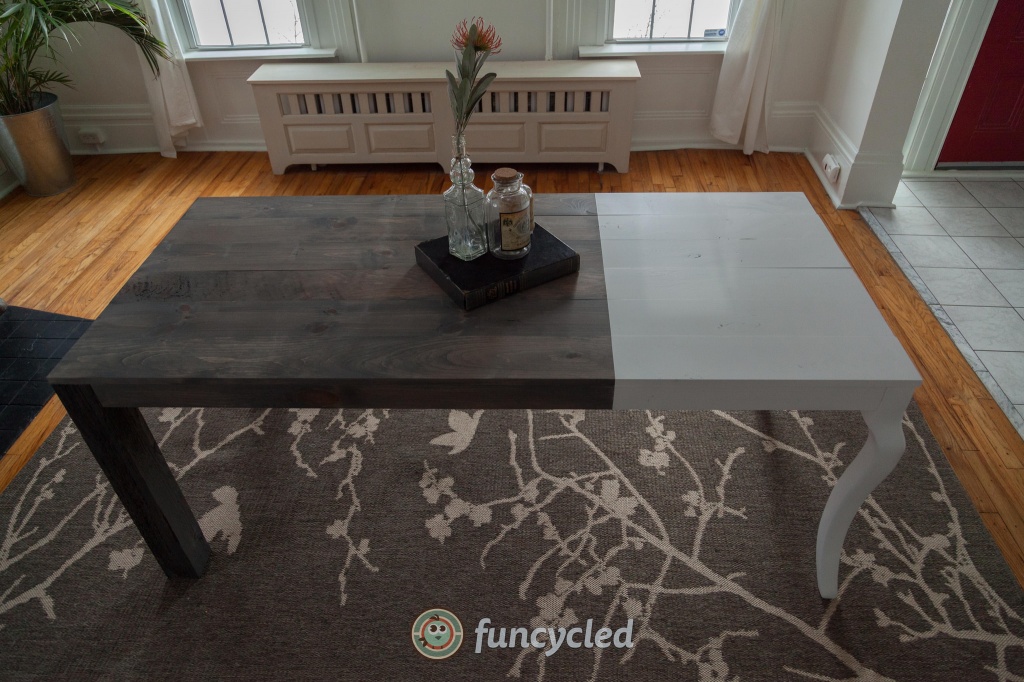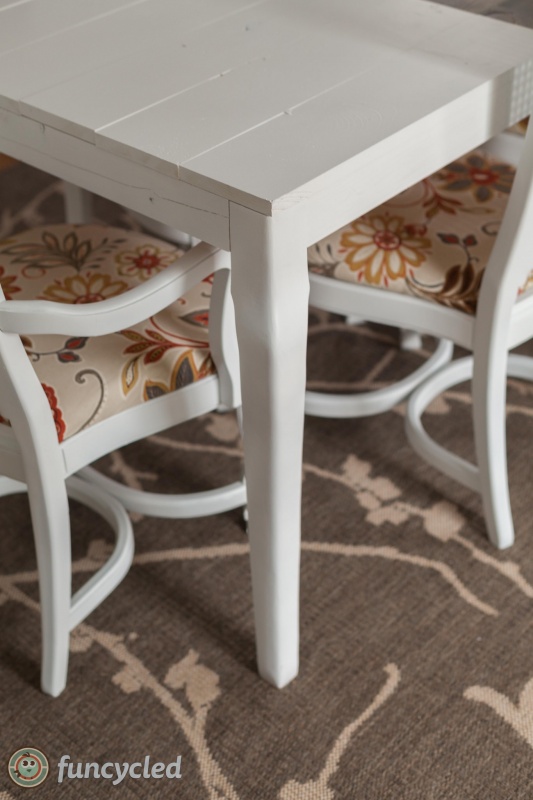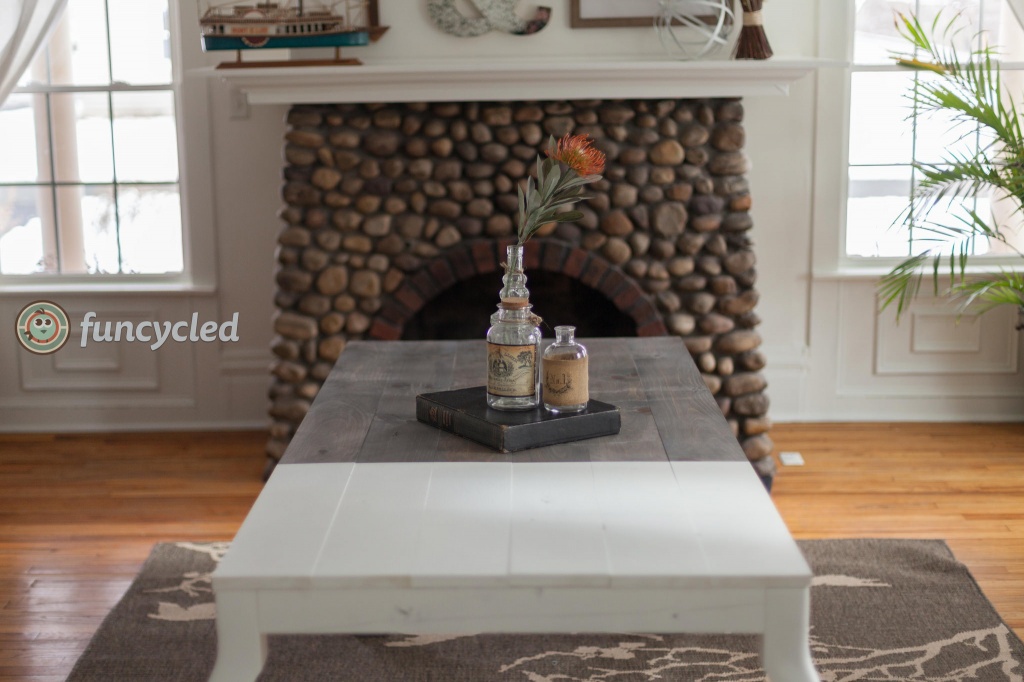 There is a box at the top right of this page to enter your email address to receive notifications by email when I post something new on this blog. Please sign up today!
Also, there are some new stunning pieces on our website for sale, too!
Happy FunCycling Friends,
Sarah ;)
If you like what you see, please like FunCycled's Facebook page to keep up to date on the newest finds, vote on colors and give your input on our creativity. Last but not least, let us customize a furniture piece for you. We create custom furniture and will deliver for customers in upstate NY and also help you ship throughout the US. Send us a note with what you would like using our contact page. Or buy something that we've already designed from our furniture for sale page.