We've got an exciting announcement!! In addition to featuring furniture pieces at Anchor No. 5 boutique we are going to have some pieces also available at the brand new 1950's shop, Dang, That's Cherry! Their grand opening is tomorrow night, October 26th for Troy's Night Out. We delivered our pieces yesterday and Jessica is doing an awesome job making you feel like you're walking into the 1950's when you walk into her shop. She has furniture, vintage clothing, kitchen items and home decor. The address is 11 3rd Street, Troy, NY 12180. Hours: Wed-Sat 10am-6pm and Sunday 10-3. They will be open until 9pm every Troy's Night Out!
Ready to see the pieces we're featuring??
$85 – 50′s Chair with Yellow and Grey Upholstery | $75 – Retro Black End Stand with Drawer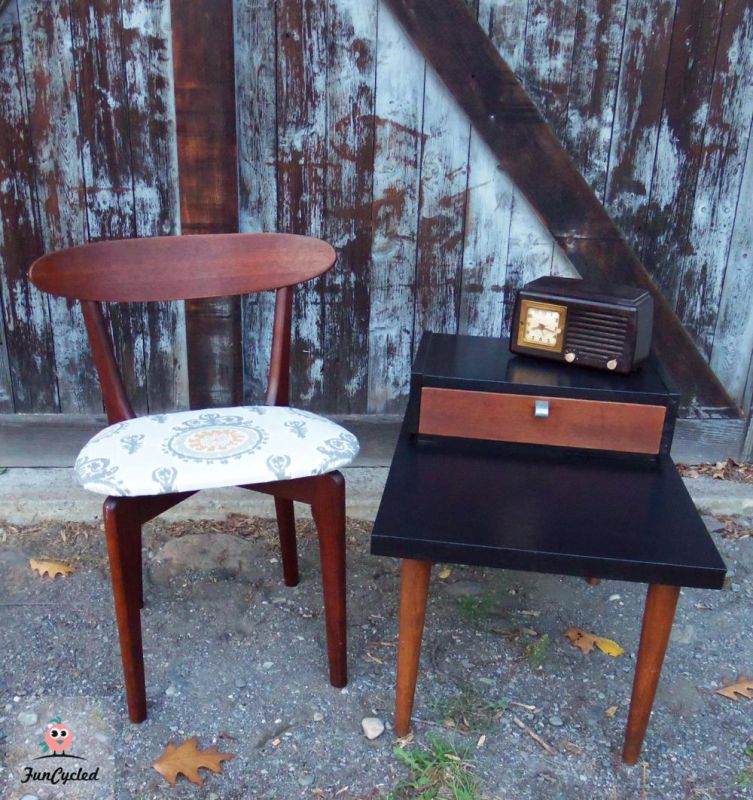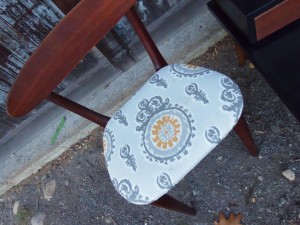 $225 – Teal Vanity with Zebra print knobs and upholstered bench. $250- Zebra upholstered chair with black beading.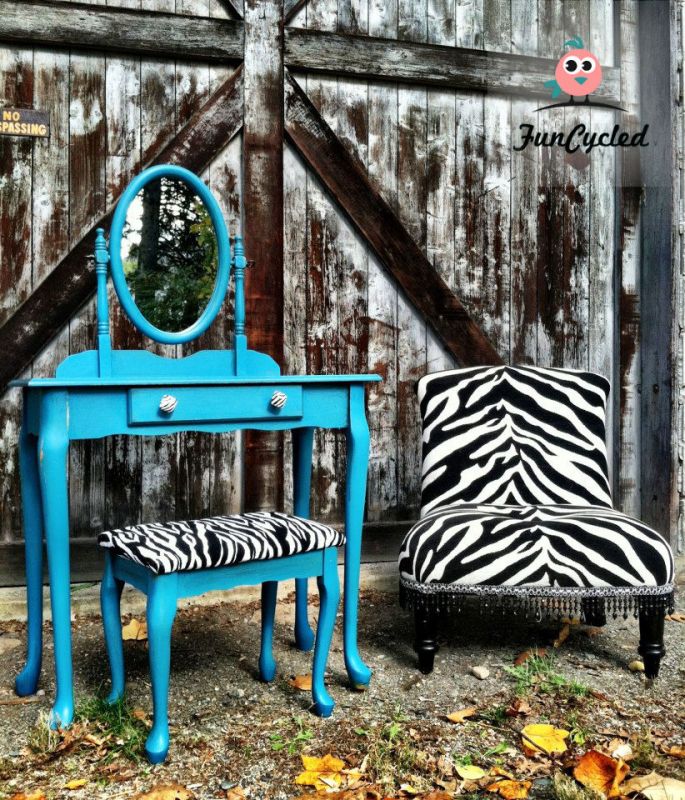 To see if these pieces are still available or to see more custom furniture for sale, see our For Sale page.
If you know much about me, you know I'm not a big animal print lover… to say the least. lol Jessica dared me to be bold and try an animal print out for size. I've got to say that I'm really, really, happy with how these pieces came out. I didn't redo the large chair, I bought that and designed the vanity around it. Both are so much fun and are creating quite a stir already.
Thanks so much to all our local customers. We look forward to seeing you Friday night. If you have any questions, feel free to email me any time at sarah@funcycled.com.
Blessings,
Sarah