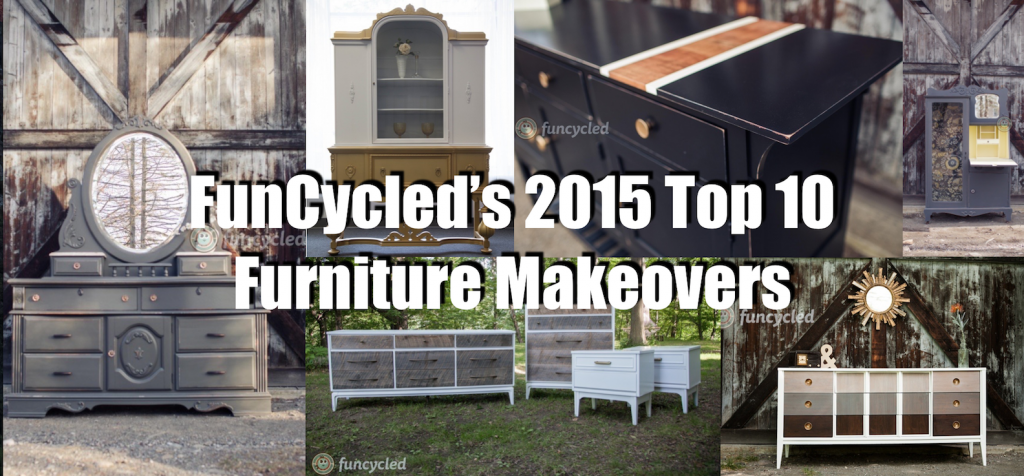 Every year, I get so excited to pull the reports and see which of our blog posts were the most viewed in the prior year. Then I compile them into a quick list for you all to see and enjoy! You can click on any title or picture to see the "how to" for each makeover and a little of the story behind each piece. The story is one of the things I love the most about what I do, so take some time to check them out. A HUGE thanks for stopping by friends! The list starts with the most viewed post during 2015.  Take a peek and see if your favorites made the top ten list!
Seeing this as the top post for 2015 made me so happy! Mostly because this is one of my favorite designs this year. I loved working with this mid century piece, painting the box a crisp color and staining the drawer fronts. I'm thrilled you liked it, too!
This hutch was painted Pantone's color of the year for 2015 so it seems appropriate that it made the top 10 list. To be honest, it's not my favorite color… but you all wanted to see it on a hutch and then you came here to check it out! Thanks for stopping by!
This is another piece I was happy to see on the top ten list. Mostly because it's such a unique piece and I poured myself into the design. I wanted something timeless but completely different.
Before: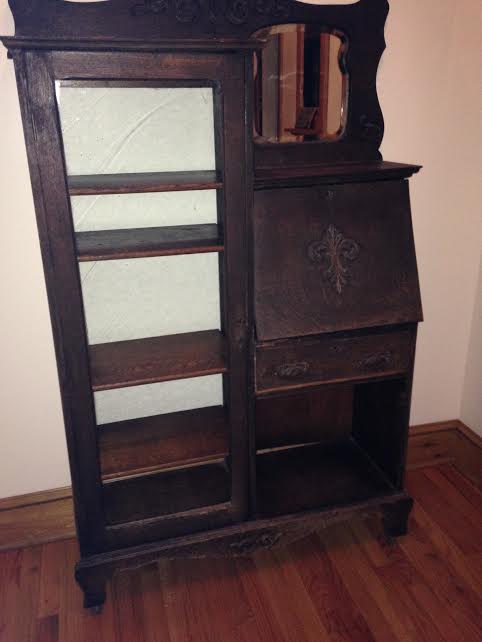 After:

Once again… we had similar taste in favorites because this is decidedly one of my top favorite designs of 2015! I loved taking a traditional sideboard and giving it a retro feel with similar colors as the original. Melt. Swoon. Melt!
Before:After:

This makeover was so bold and I knew it would take just the right buyer, but I still thought it was the right look for the china cabinet. It's actually still available to buy here on our Furniture For Sale Page.
Before: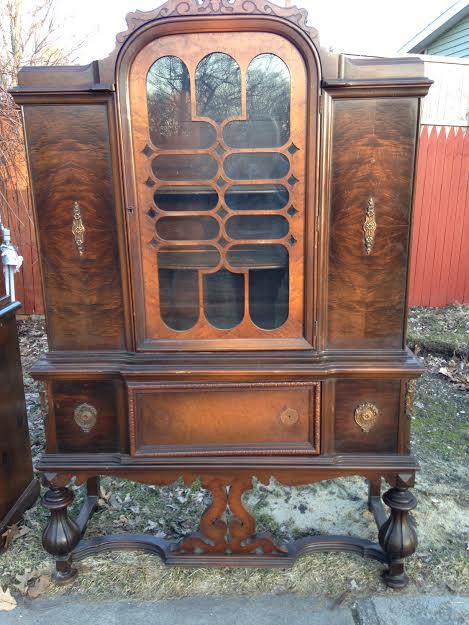 After:

I couldn't wait to get started on this dresser and boy oh boy did I love the final result! It flew out of our store so I guess that means you all liked it a lot, too. :)
Before: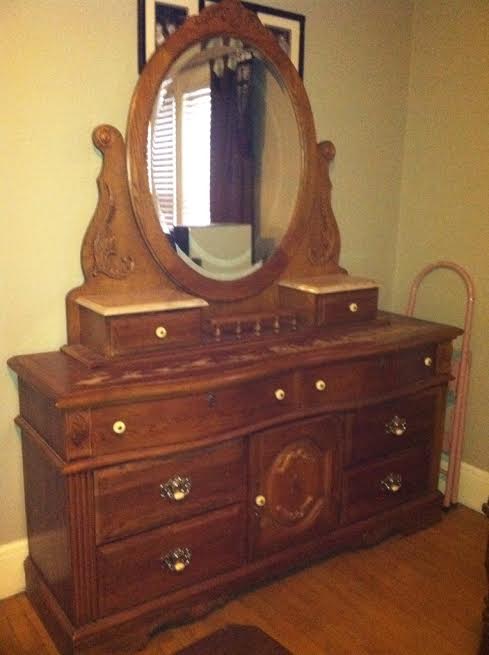 After: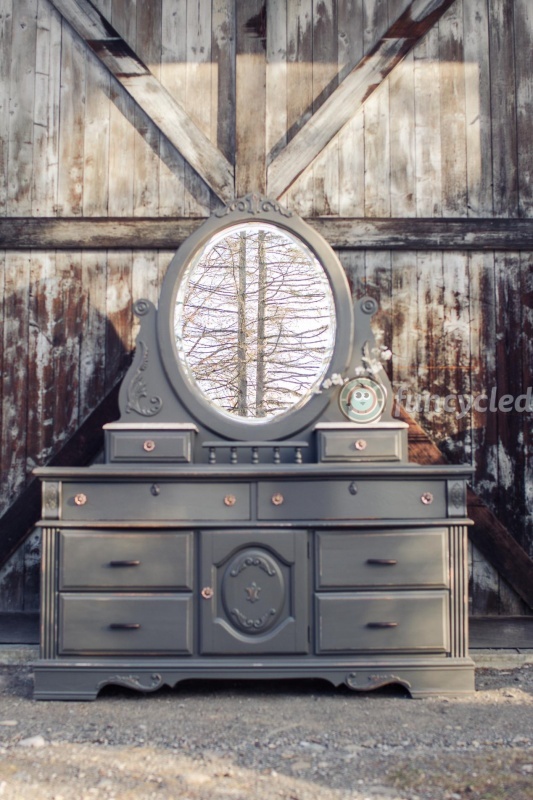 Fabric backed hutches were another popular design for 2015 so seeing this on the top 10 list seemed very fitting!
Before: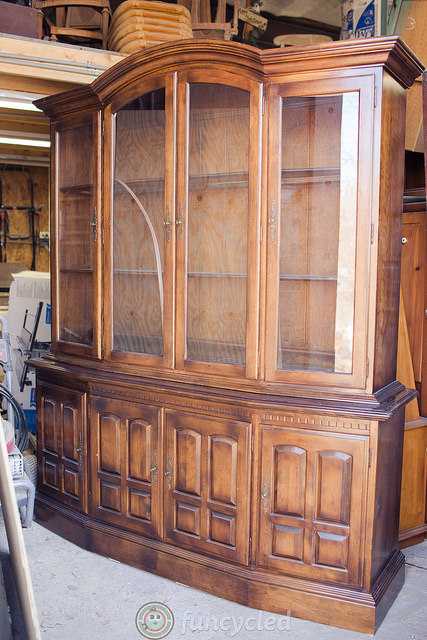 After: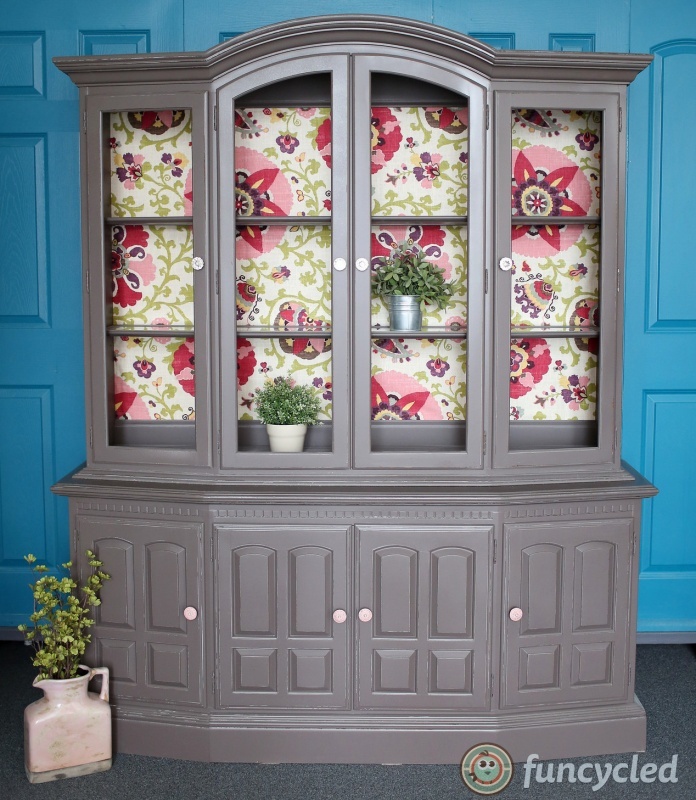 Here's another go bold or go home hutch with fabric on the back that didn't last long on our website and was shipped to Texas!
Before: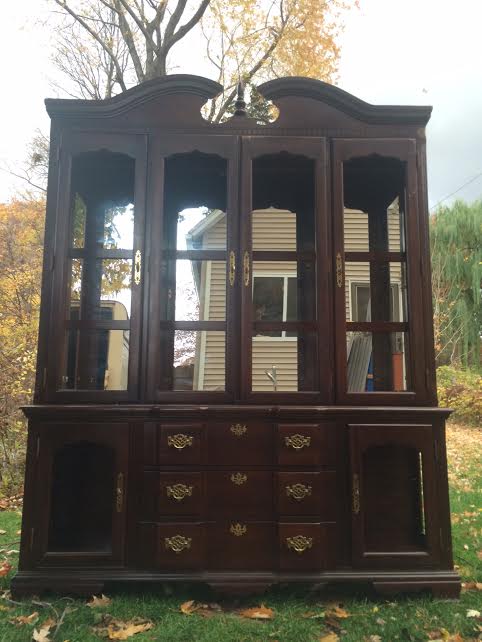 After: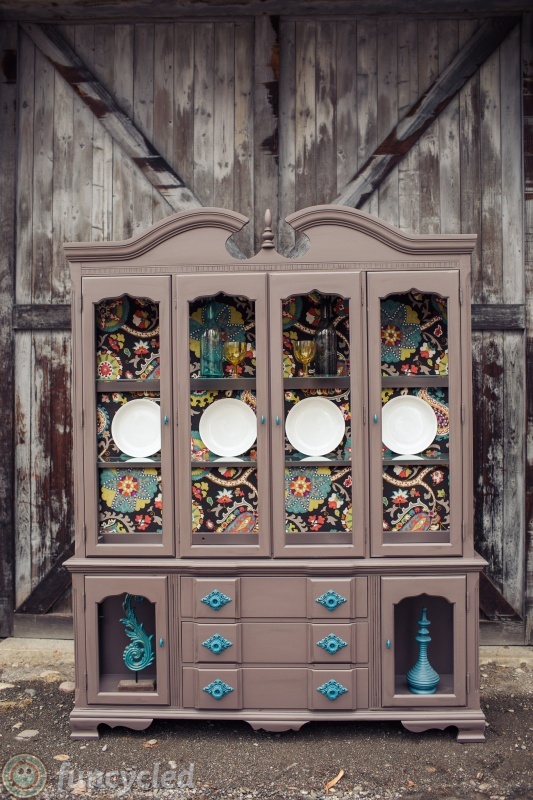 Hands down… probably my favorite new design of 2015. I had never seen it done, but I wanted to add barn board to a dresser that had clean lines. Mixing modern and rustic in one piece – which is one of my favorite things to do. Thrilled doesn't even begin to show how excited I was to see this on the top 10 list!
Before: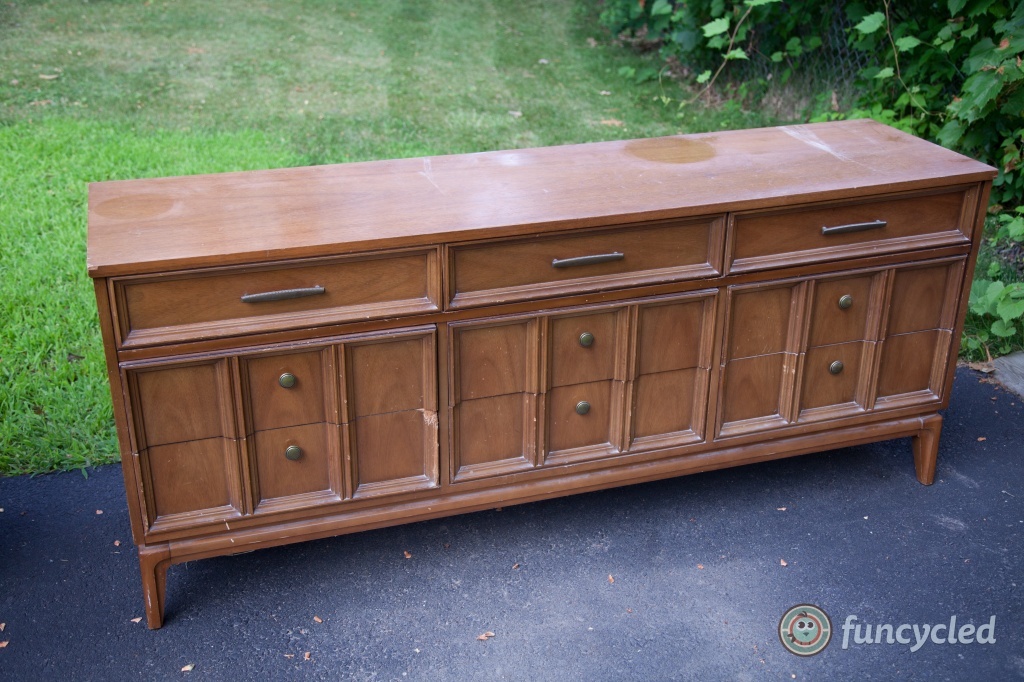 After: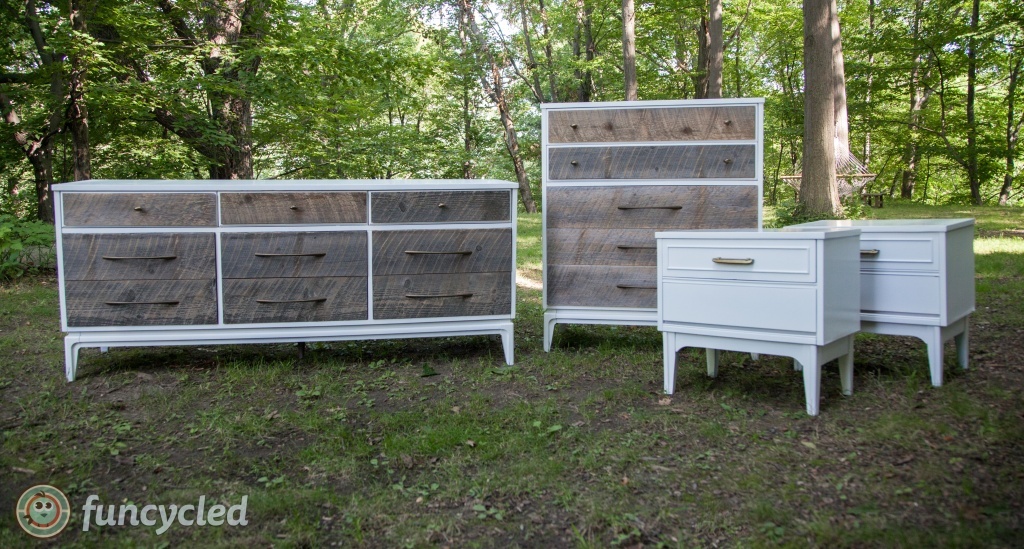 Last on the list but probably the most sought after from our posts is this gray hutch. Once people saw the transformation, they wanted one of their own.
Before: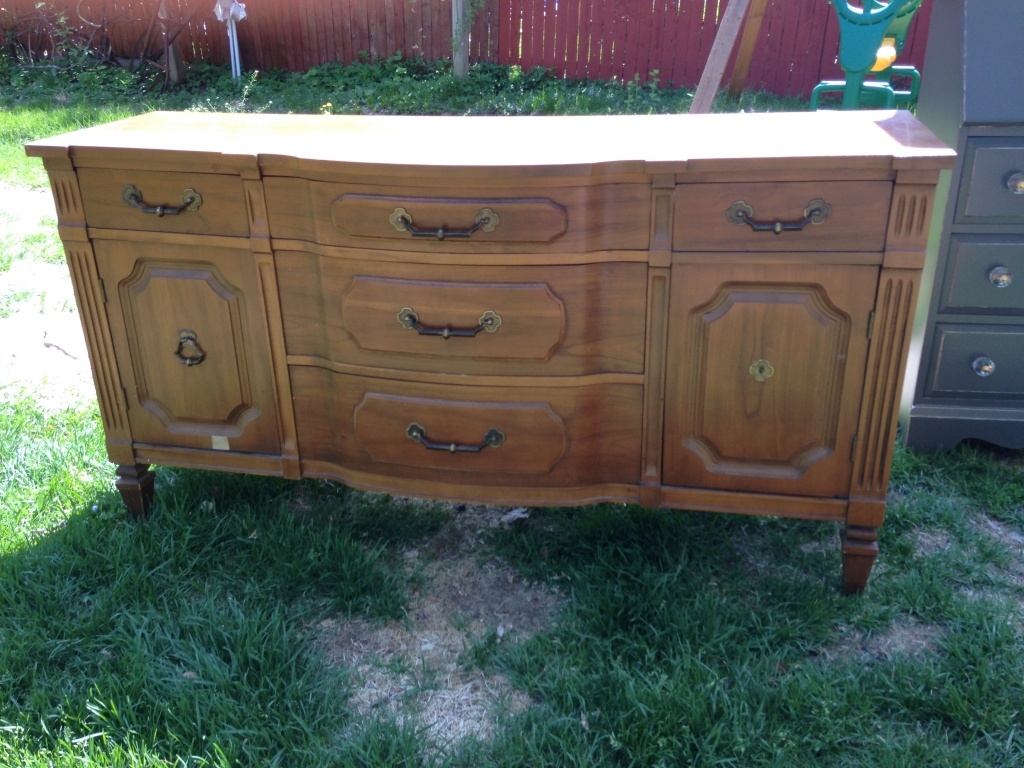 After: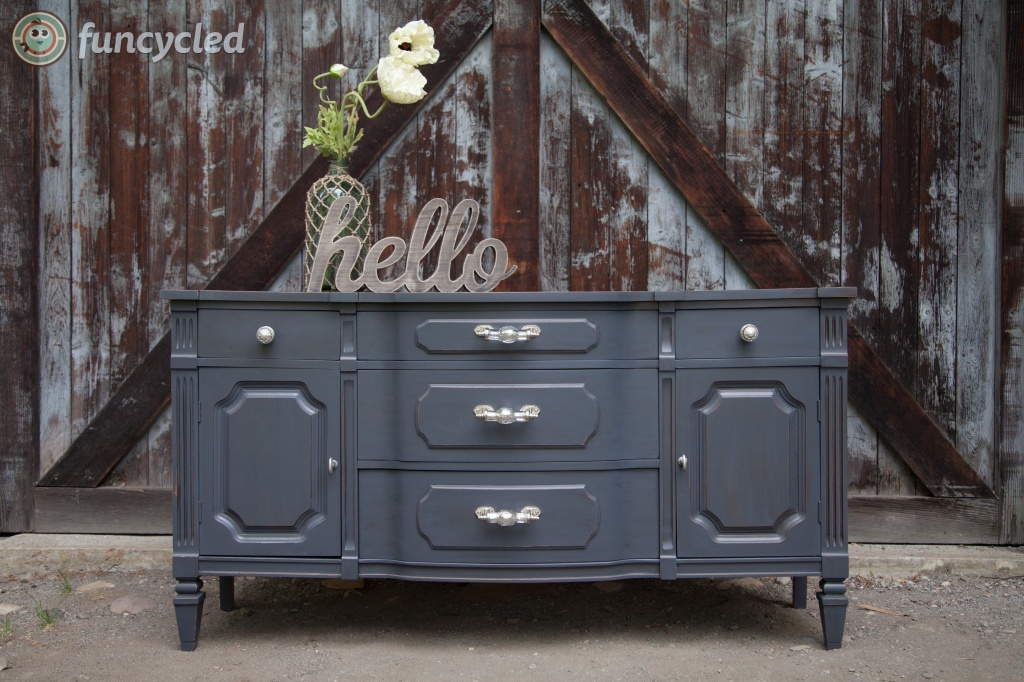 Also, to recap the year, we were beyond ecstatic when our episode of HGTV's Flea Market Flip aired in March!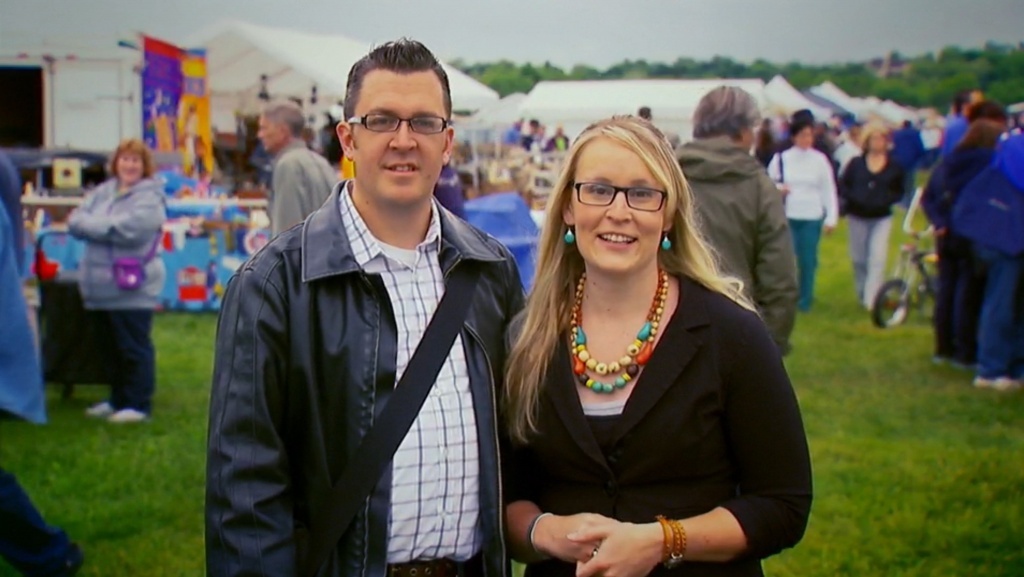 Winning the show was such a fun experience!!! You can click on the picture above to read all about it and see links to download our episode!
Also, on a personal note, we moved into our 1805 dream house this year. We weren't even looking to move and saw this dream house of ours for sale. God worked out every detail and here we are as of November!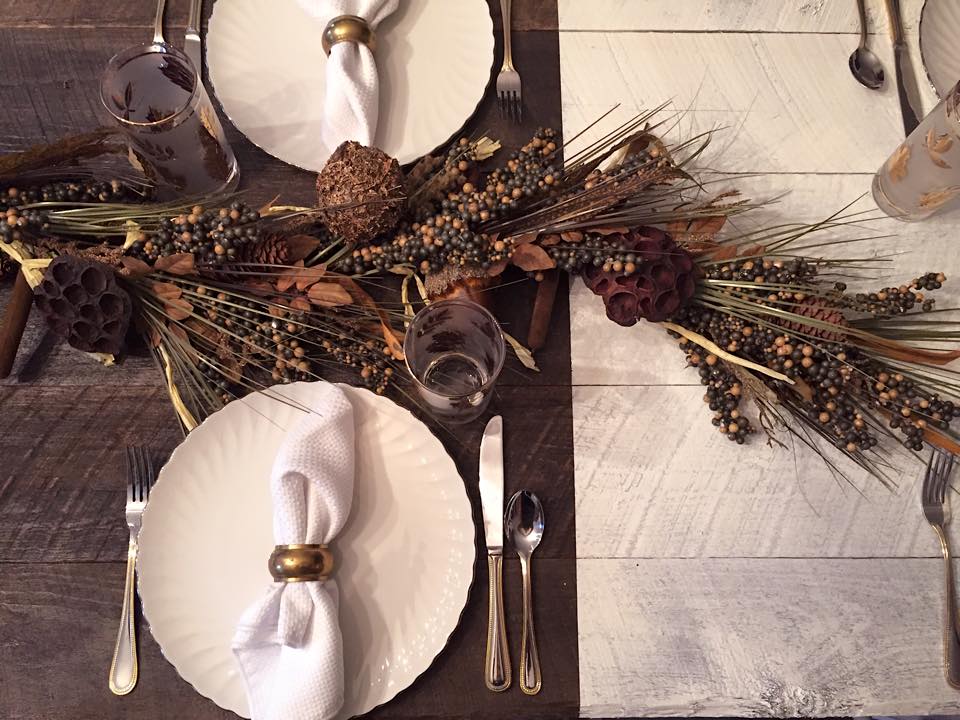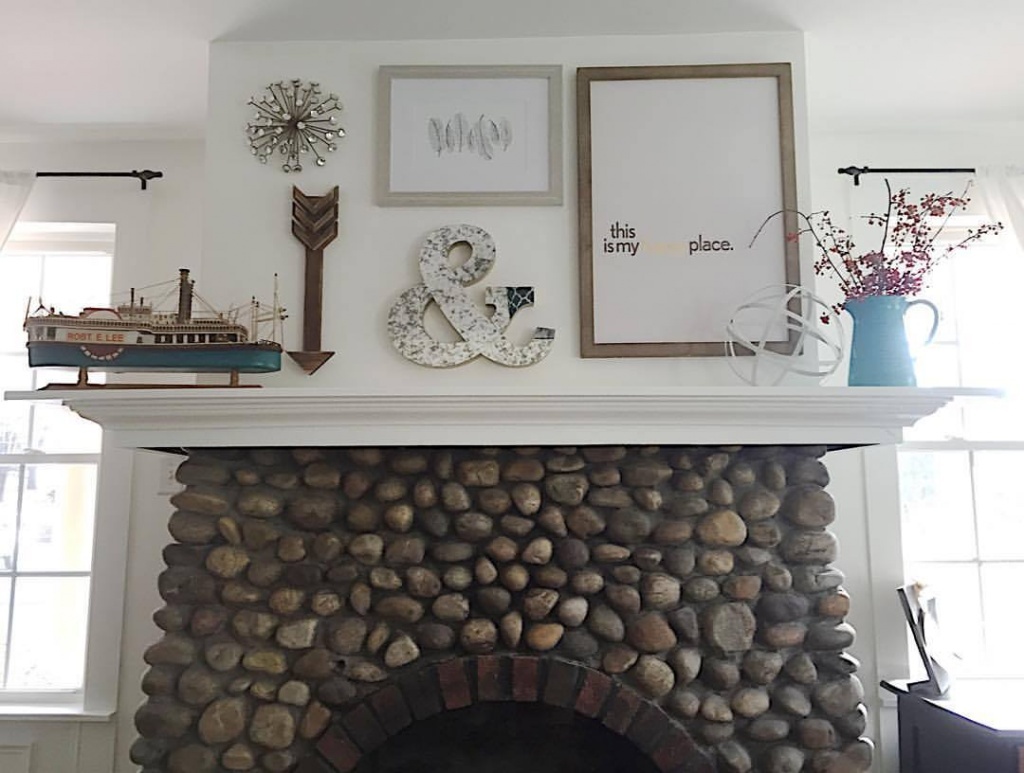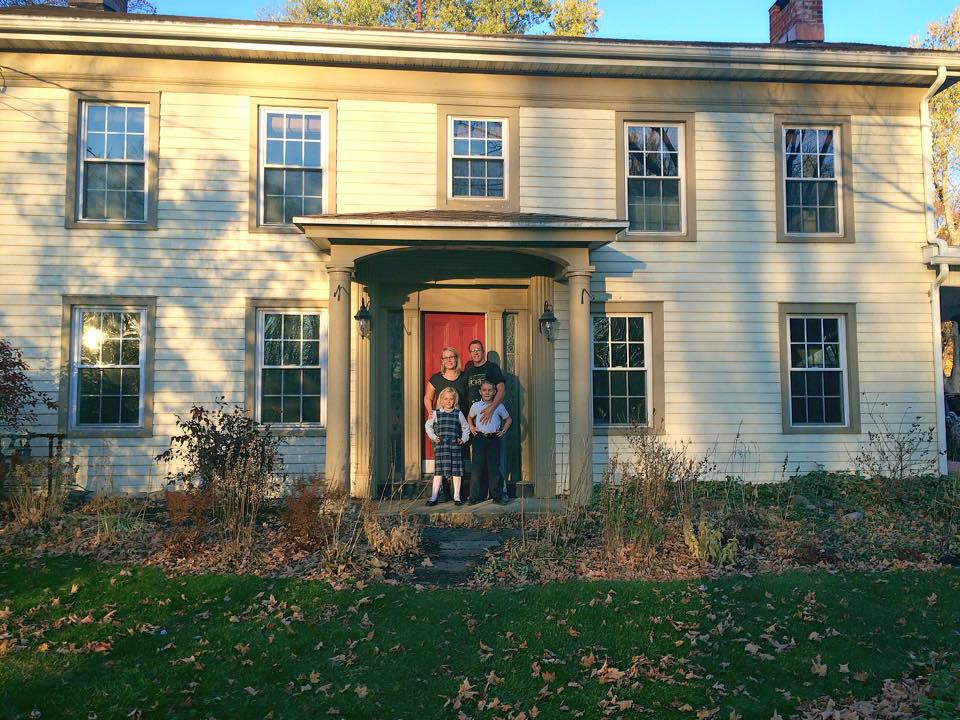 Last, but most certainly not least, you helped raise over $1,100 to help those in poverty around the world! We auctioned off a furniture piece every month that had 31 days and all of the proceeds was donated to Hope International.


As per tradition, next week, I'll be sharing my favorite furniture makeovers of 2015. Some are in the list above, but you might be surprised by the others. Stop by again next week!! Until then, let me paint something to put your furniture in the top 10 list next year! Please, pretty please? You can use our Contact Us form to request a quote to redo a piece that you already own or you can buy something from our Furniture For Sale page. 
Happy FunCycling friends!
Sarah