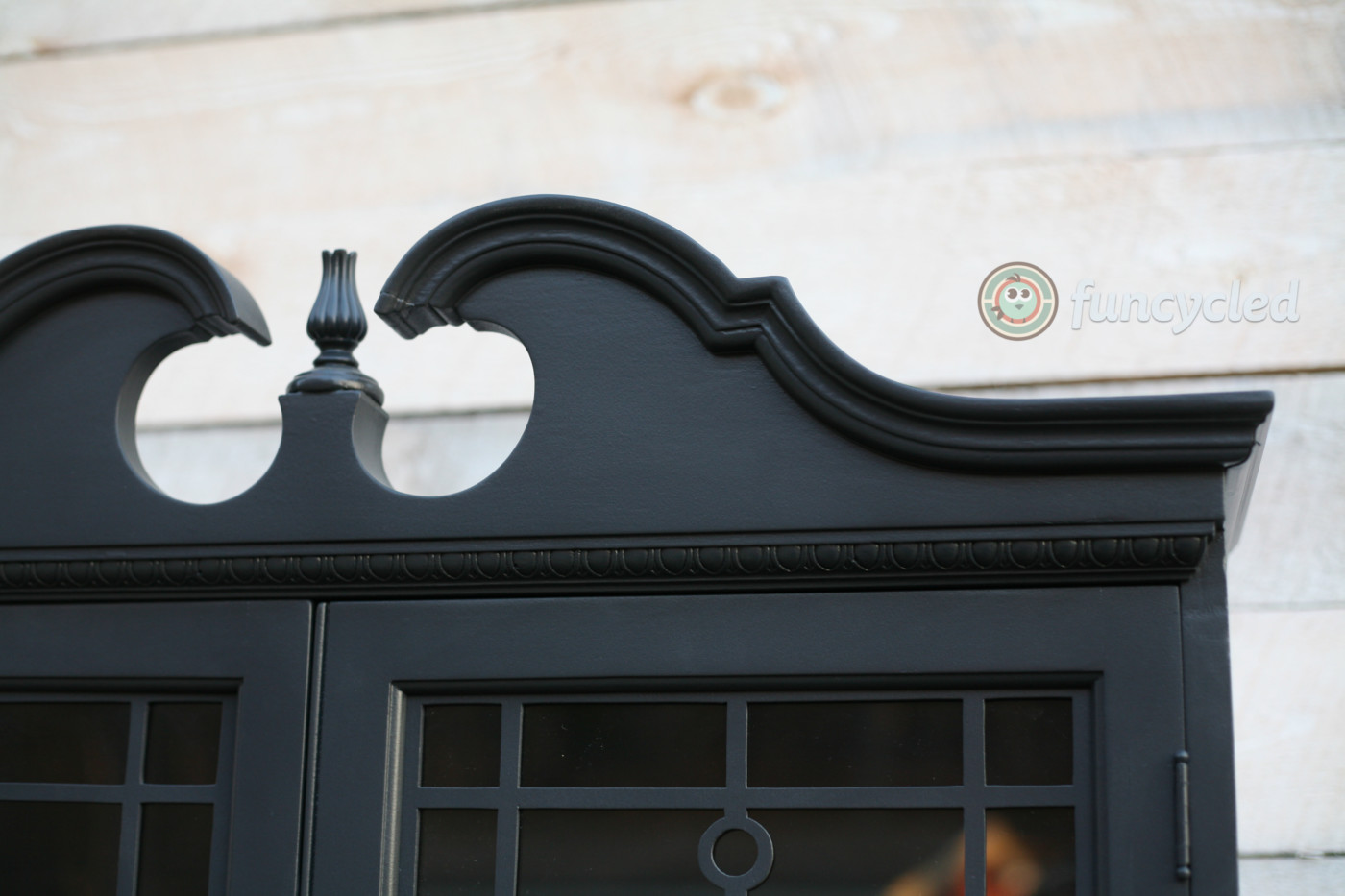 Hi Friends!
Sometimes I'm asked to speak on how to be a successful entrepreneur. I've been thinking about that idea quite a bit lately. Being a successful entrepreneur has so many components and probably the most important would be that you're passionate about what you do. I don't think it's possible to be a successful entrepreneur without that passion. In the same sense, I don't think it's possible to stay as a successful entrepreneur without harnessing that passion. It can easily consume too much time and make the really important things in life get pushed aside. I find the practice of simplifying and finding balance to be my biggest struggle. Learning to be present with my family instead of thinking about what needs to be done for work, trying not to talk only about work with my husband so our relationship feels like love and not a business partnership, and making friendships and other people priorities instead of the last thing I think about. Because in the end, the people in this life and the family that we love are really the definition of a successful person, right?
When we came home from vacation I was feeling really sad about coming home which was a feeling I haven't felt before. I think it's because I have been so busy and let my priorities get out of whack. A busy business is a blessing and I'm not complaining about that one bit! My own mind and self discipline is what I've slacked off on. Every business has to continually be stretched and is always changing.
We thought through this at length, prayed over it and asked for wisdom from other business owners. I'm so excited to tell you all that we are expanding the FunCycled team with my very own assistant. Pam is starting in April and I'm so excited!! Our store will be open more hours (Tuesday-Saturday) and I will have help with emails, quotes, marketing. The goal is to help bring that balance back to our family and keep customer service high. It will give me more time do design – what I'm truly passionate about. With that, I also want to say thank you to those who have been patient with my slower response times and our limited store hours in the past! To say we are ecstatic is an understatement! We are so thankful for all of the business you send our way, the positive word of mouth, and for sharing our blog, Facebook, and instagram posts. It's means so much to us! Please keep it up!! :)
For this week's furniture makeover, I wanted to share two different secretary desks that we recently redid. Both in black but with completely different style!
Here they are before: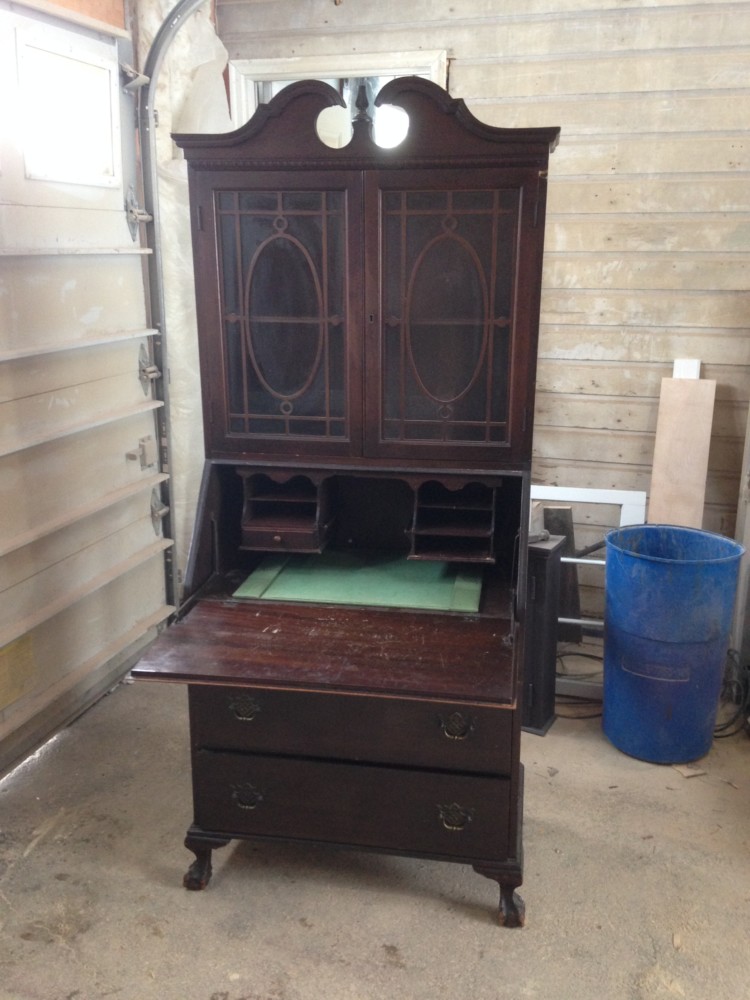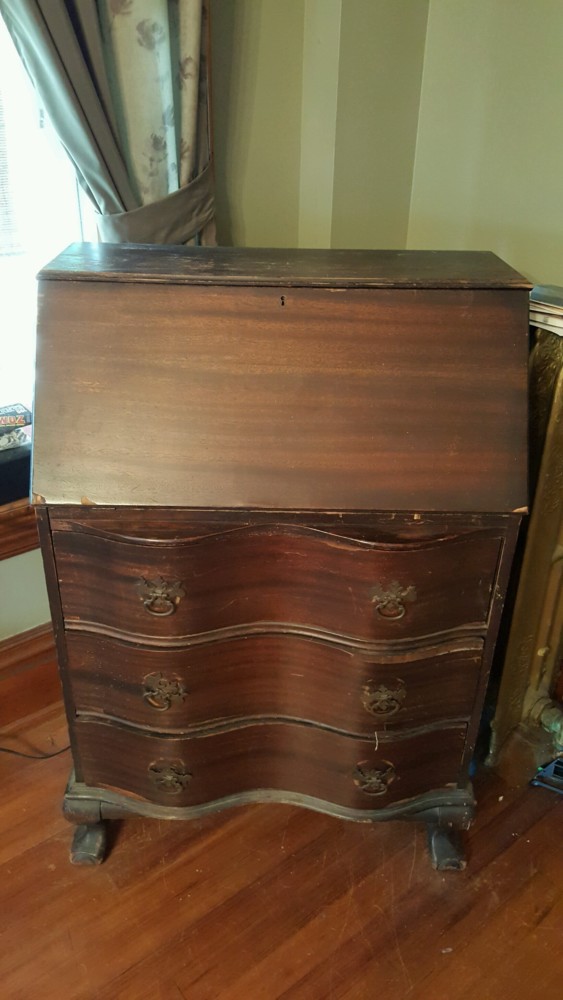 We painted the tall secretary's desk with Valspar's Lincoln Cottage Black and we painted the shorter secretary's desk with a black enamel.
If you want to see how we paint furniture, check out our How to Paint Furniture post.
Ready for the afters?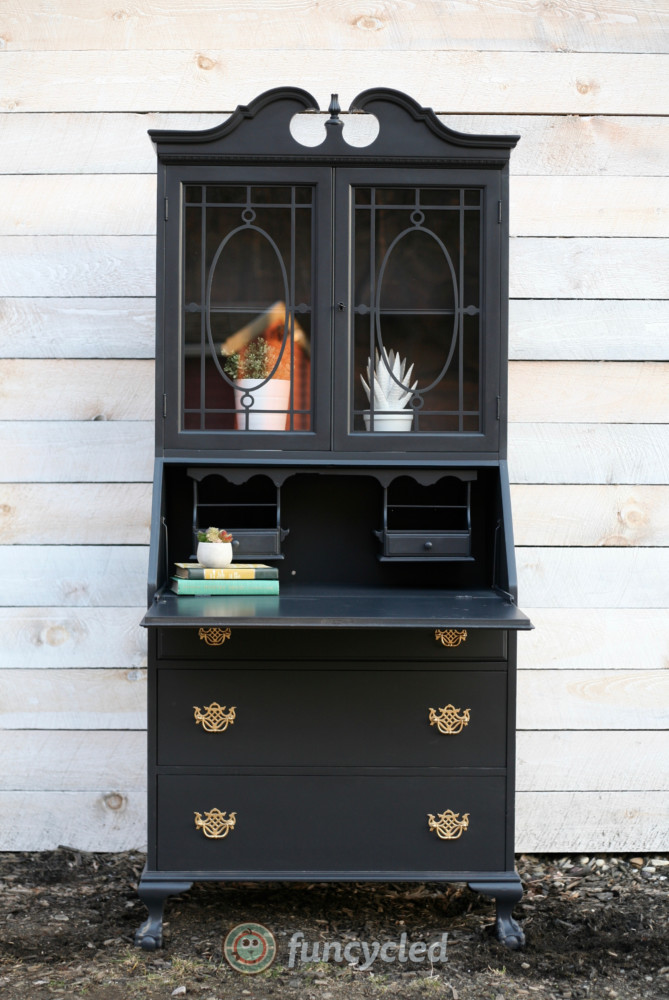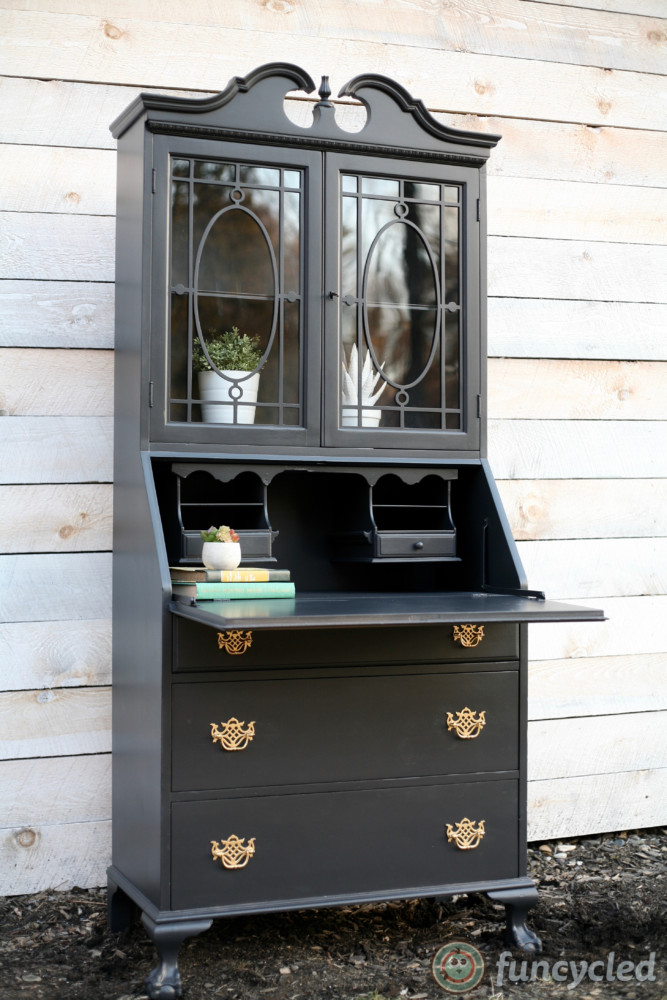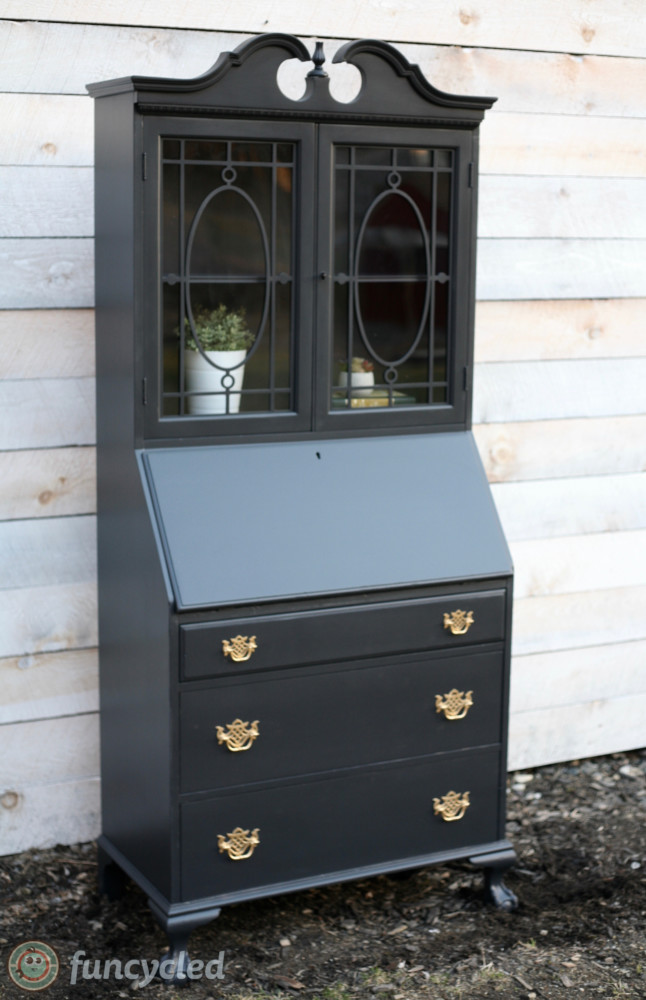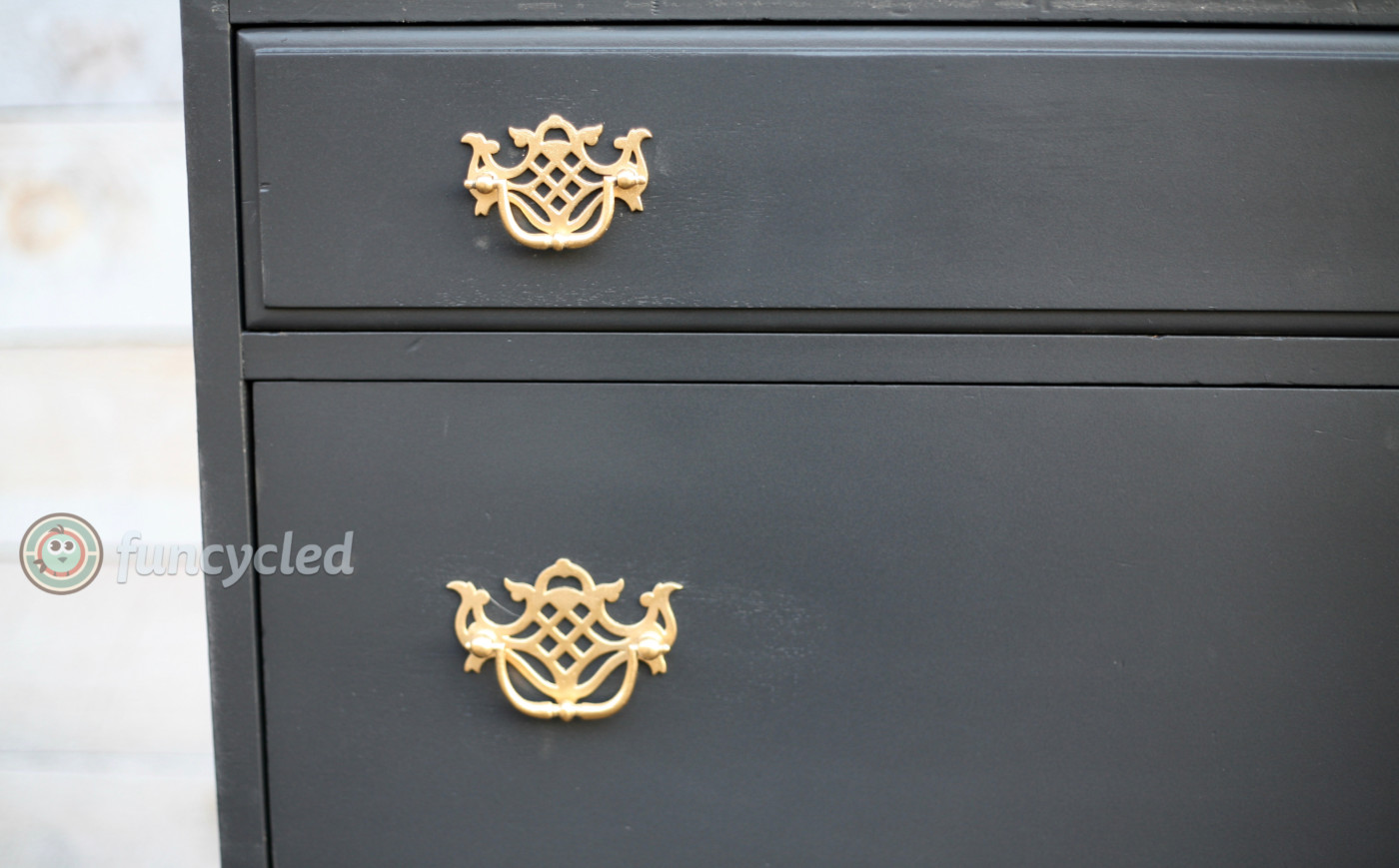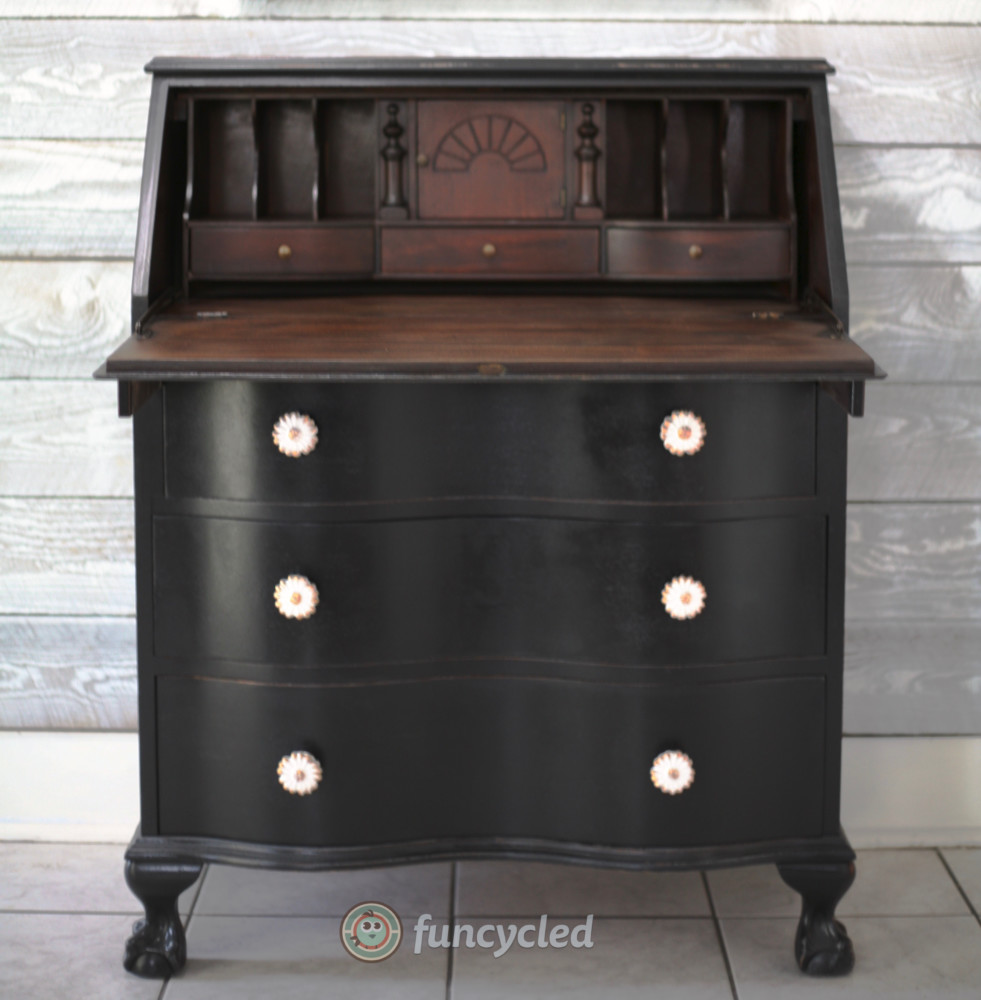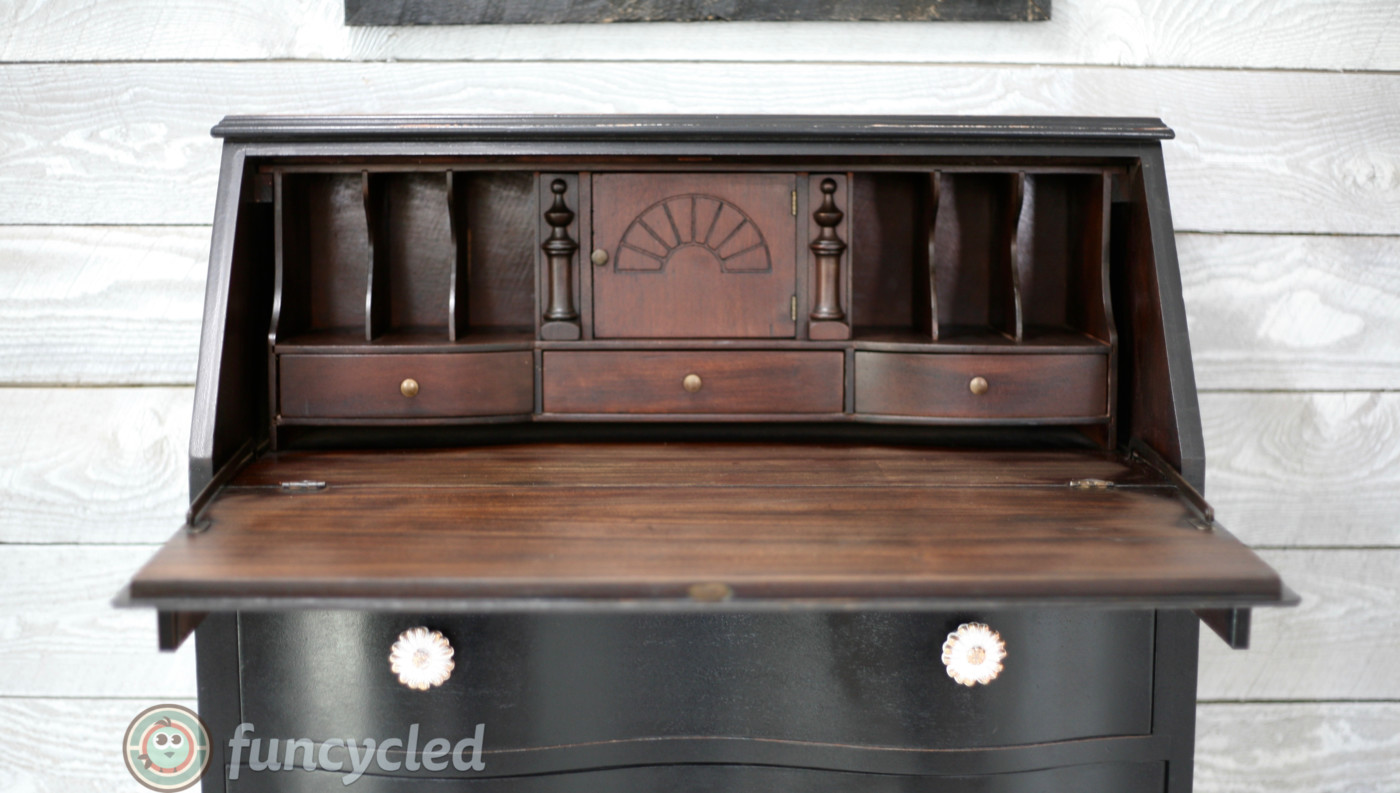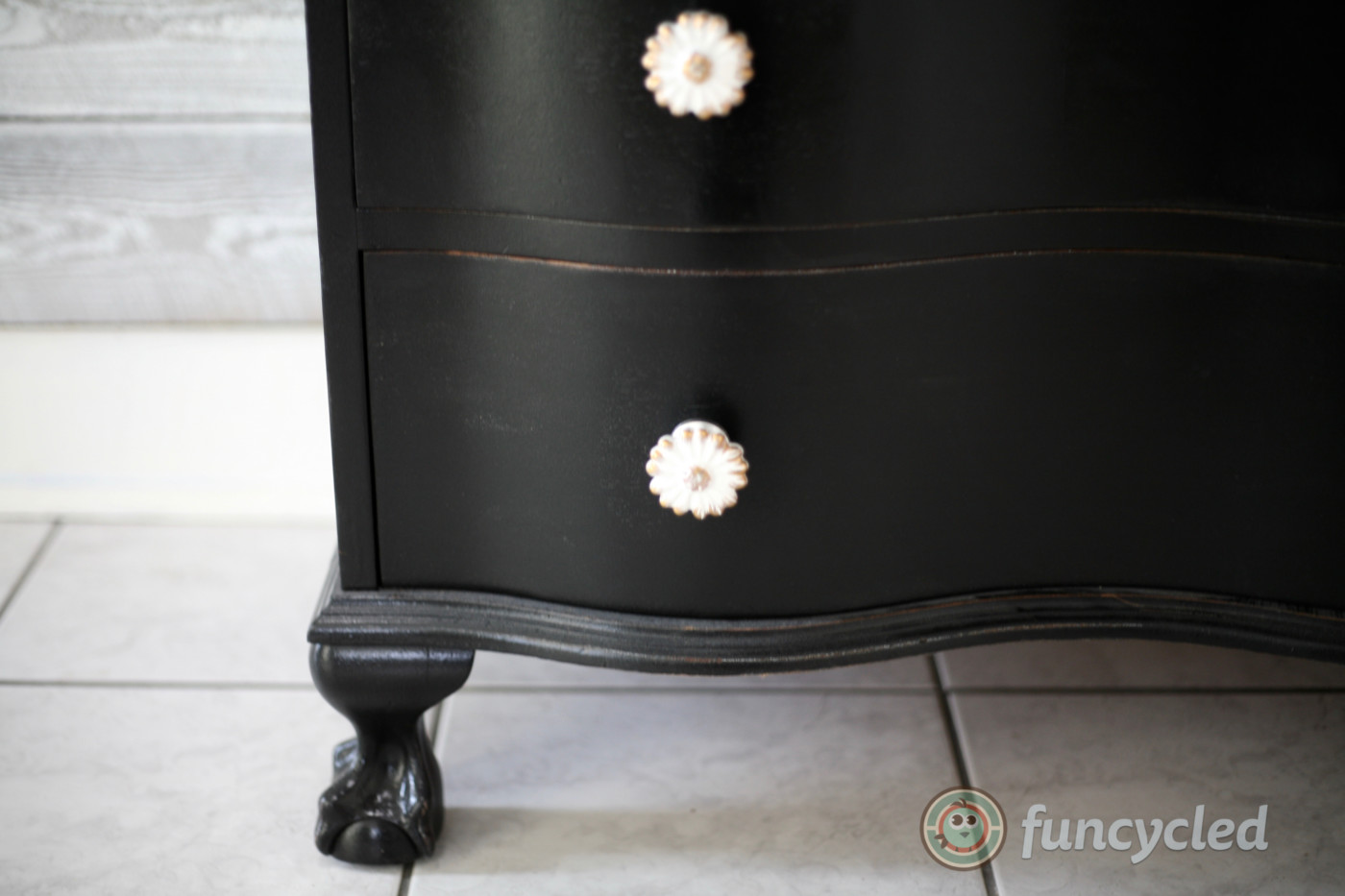 Such an amazing transformations, right?
These desks aren't available to purchase, but you can check out other new furniture for sale on our website here! If you'd like to purchase it, please use our Contact Us form or stop by our store at 272 River Street, Troy, NY. I also added quite a few other new pieces to the store!
There is a box at the top right of this page to enter your email address to receive notifications by email when I post something new on this blog. Please sign up today!
Happy FunCycling Friends,
Sarah ;)
If you like what you see, please like FunCycled's Facebook page to keep up to date on the newest finds, vote on colors and give your input on our creativity. Last but not least, let us customize a furniture piece for you. We create custom furniture and will deliver for customers in upstate NY and also ship throughout the US. Send us a note with what you would like using our contact page. Or buy something that we've already designed from our furniture for sale page.