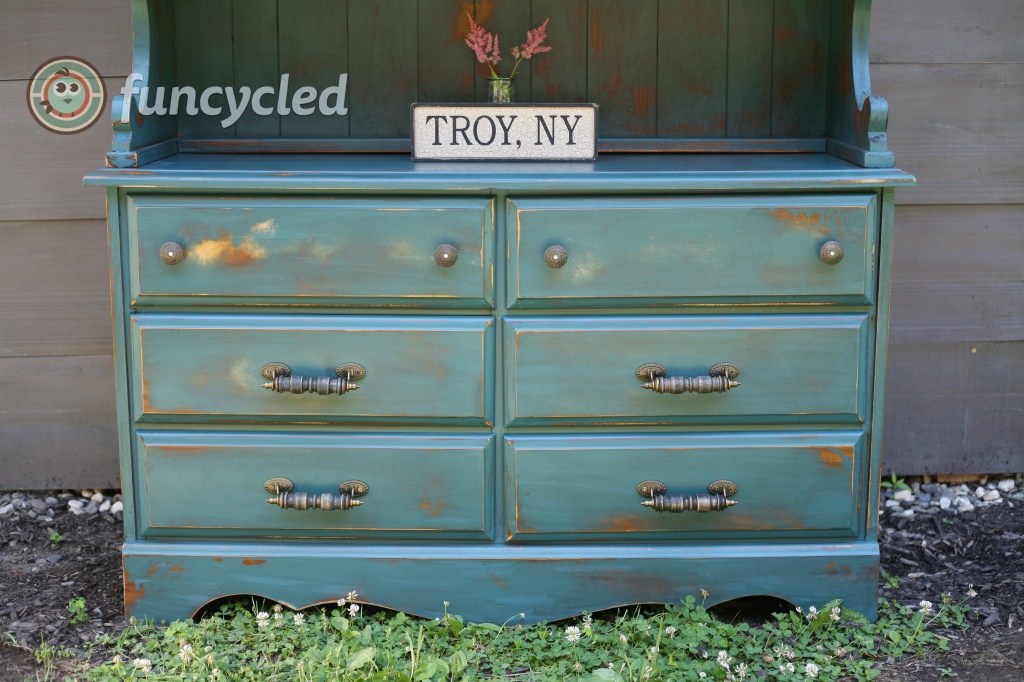 Hi Friends!!
This is your lucky day!! I'm showing you not just one but TWO makeovers! If that's not good news enough, both are teal hutch makeovers. I love nothing more than hutch makeovers and then you add my favorite color and it's a win, win in my book!!
Here's the first hutch before. It was really, really ugly when we bought it.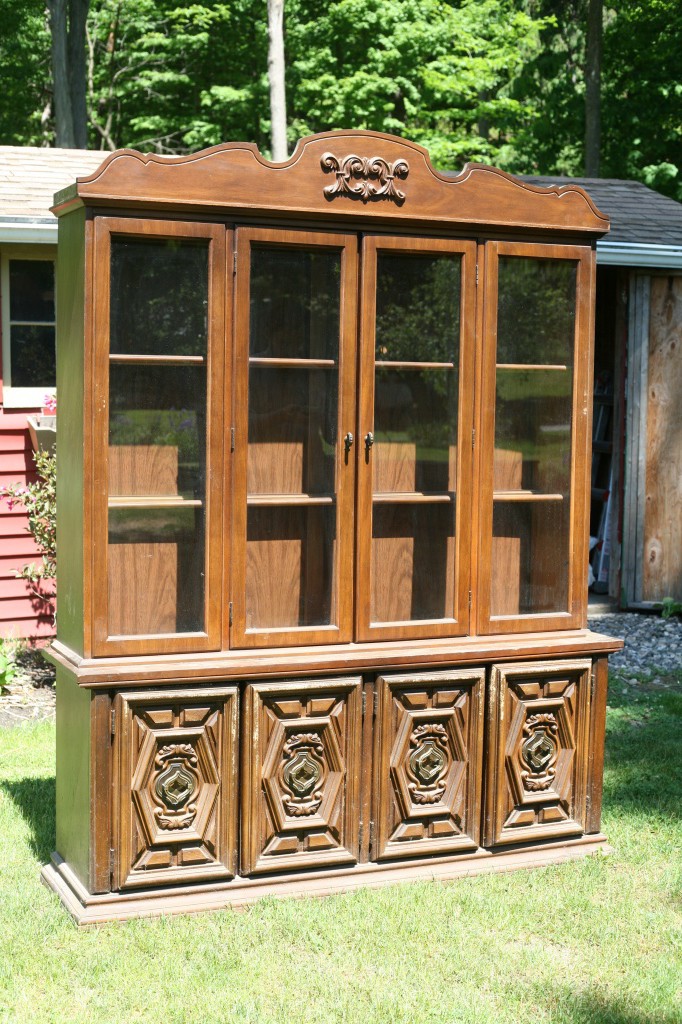 I looked at it for a while… then looked at it a little more. It was like the thing was slapping me in the face with it's ugliness. Just not nice of it to do that to me! Then it came to me… barn board makes everything better so I would put that on the bottom. I didn't like the trim work on the top either so we pulled that off. We painted the inside the color Silver Fox by Benjamin Moore (a light gray). The painted the outside with the color Tropical Teal by Benjamin Moore. I love distressed teal so of course that came next and then glazed it using Rustoleum's Antiquing Glaze.
Here are the after pictures: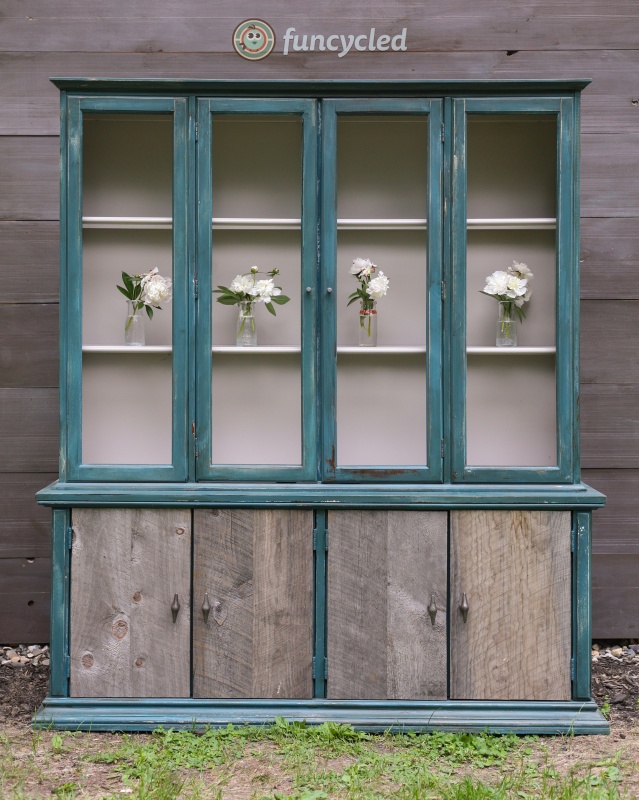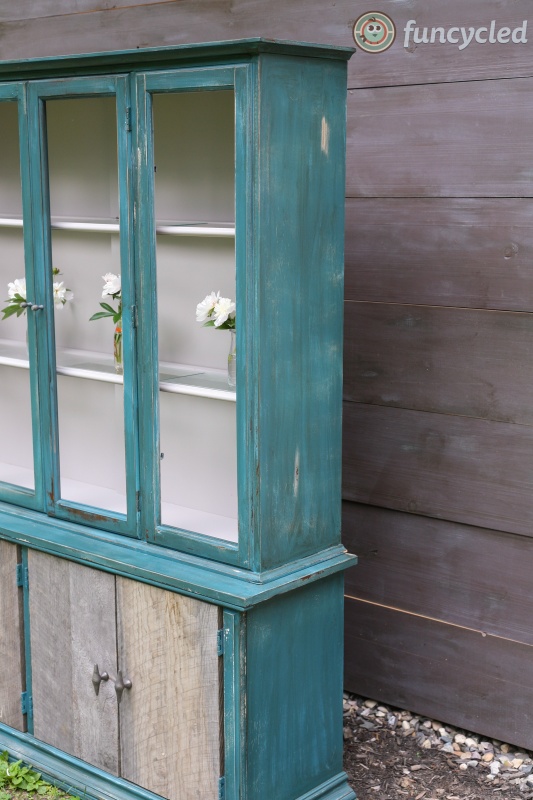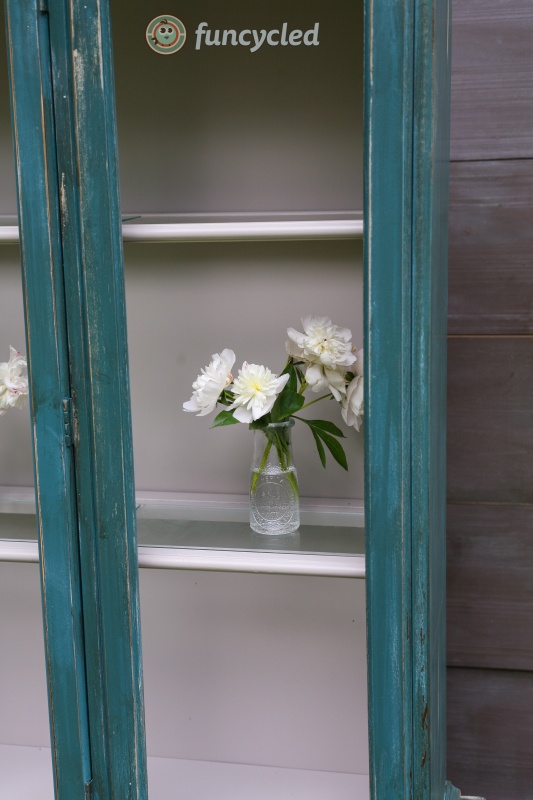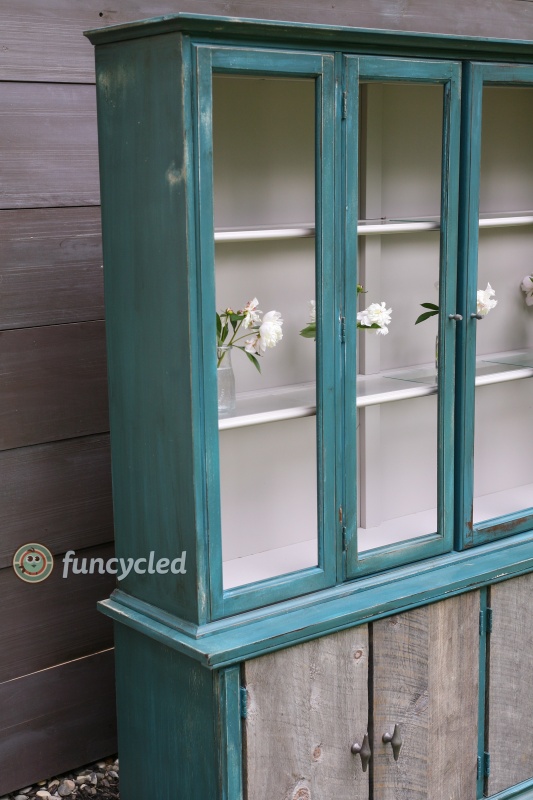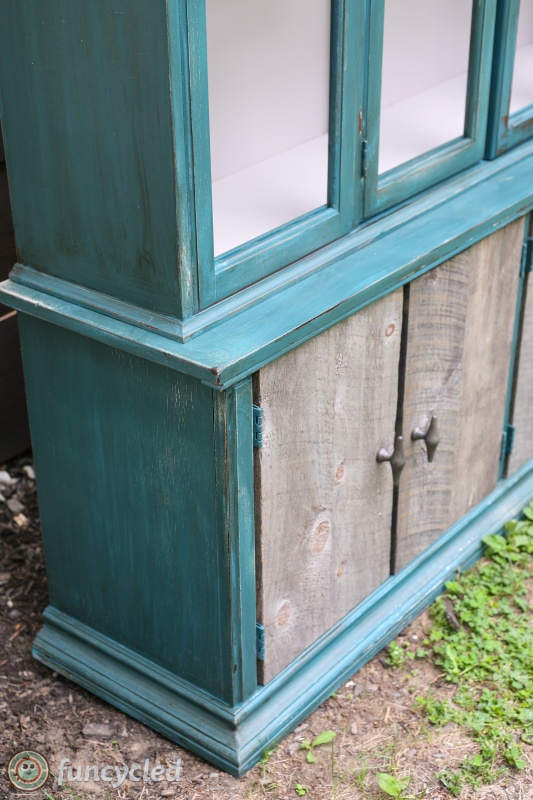 A little secret about this piece? I wanted to keep it for my dining room, but agreed to put it up for sale for 1 month. If it sold, it wasn't meant for me. If it didn't this beauty was mine! Sadly for me, it sold! Good news for you, I have another teal hutch for sale now and it's coming up next!
An unlikely couple was combined to make this hutch. We took this dresser and put a hutch top on it that went with another hutch we bought. When we bought the other hutch the bottom actually didn't match it and it was too damaged for repair because it wasn't solid wood. Out it went and in came this one (I don't have a before picture of the top unfortunately).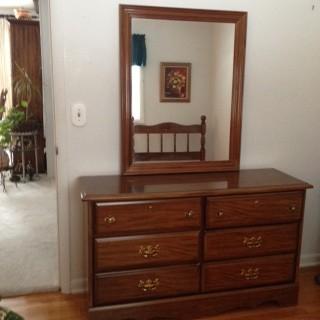 This time we painted the whole thing with Benjamin Moore's color Tropical Teal and heavily distressed it, then glazed it with Rustoleum's antiquing glaze. If you want to see how we paint furniture, check out our How to Paint Furniture post.
Are you ready for the after pics?? I had a feeling you might be! ;)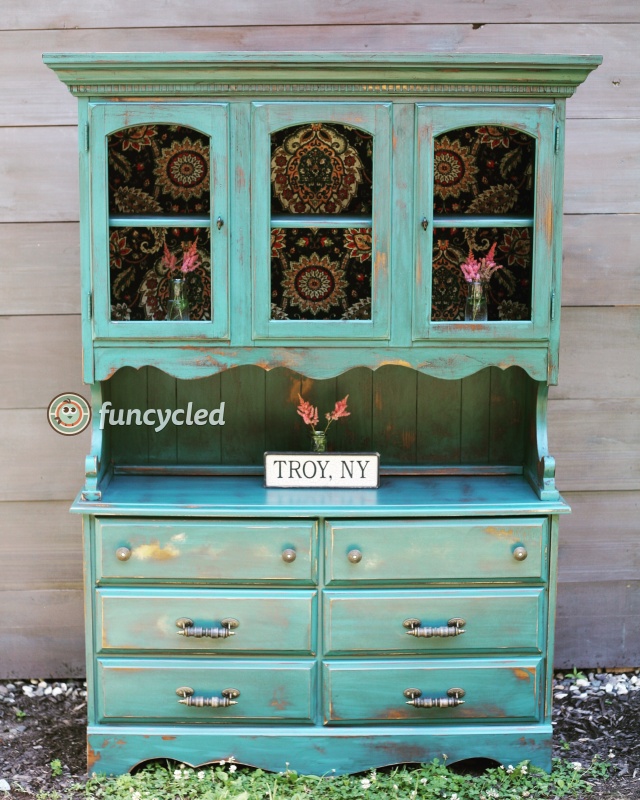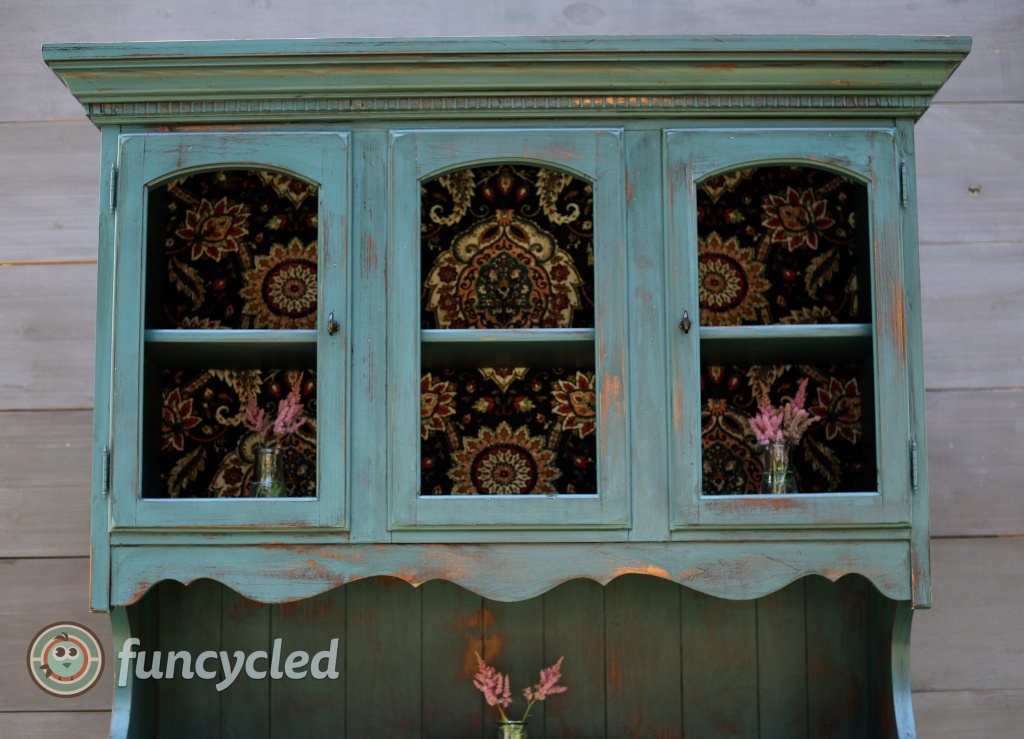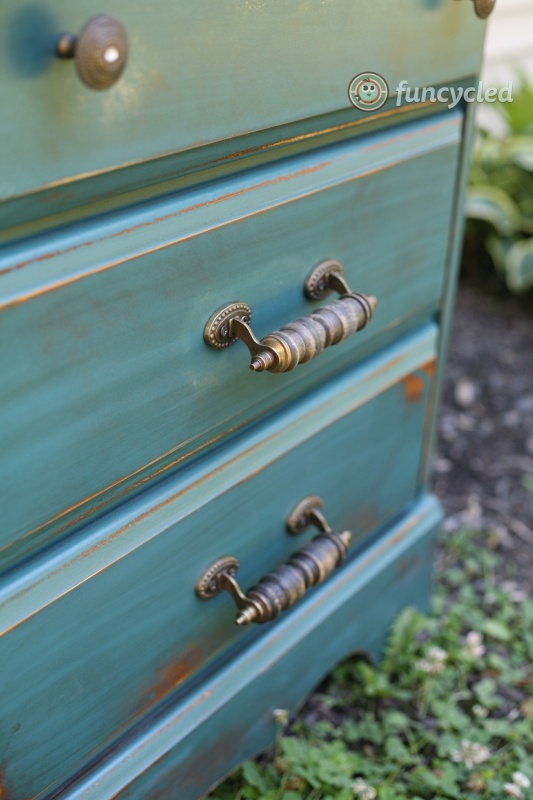 This hutch is for sale right now and you can check out other new furniture for sale on our website here! If you'd like to purchase it, please use our Contact Us form or stop by our store at 272 River Street, Troy, NY. I also added quite a few other new pieces to the store!

There is a box at the top right of this page to enter your email address to receive notifications by email when I post something new on this blog. Please sign up today!
Happy FunCycling Friends,
Sarah ;)
If you like what you see, please like FunCycled's Facebook page to keep up to date on the newest finds, vote on colors and give your input on our creativity. Last but not least, let us customize a furniture piece for you. We create custom furniture and will deliver for customers in upstate NY and also ship throughout the US. Send us a note with what you would like using our contact page. Or buy something that we've already designed from our furniture for sale page.