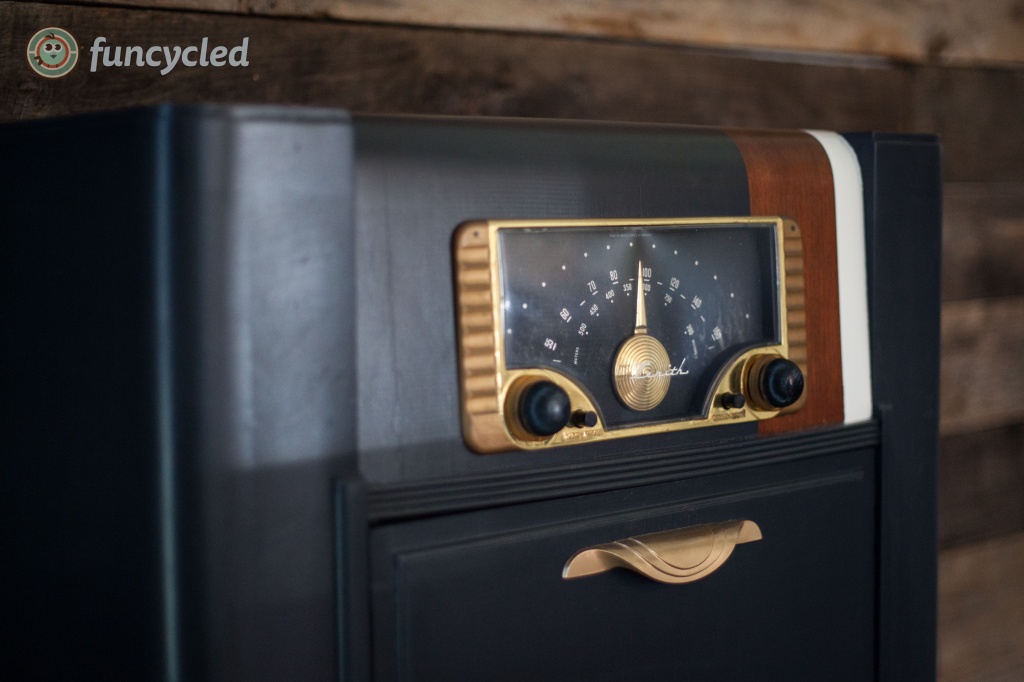 Hi Friends!
How are you?? If you follow us on Facebook, you know that two weeks ago was rough, but this week was much better. Thanks to all of you who took time to send me encouraging notes, texts and check up on me. It meant so much!! John cheered me up by installing a barn wood wall in our entry way that I had been wanting to do this since we moved in last fall. I ADORE it !!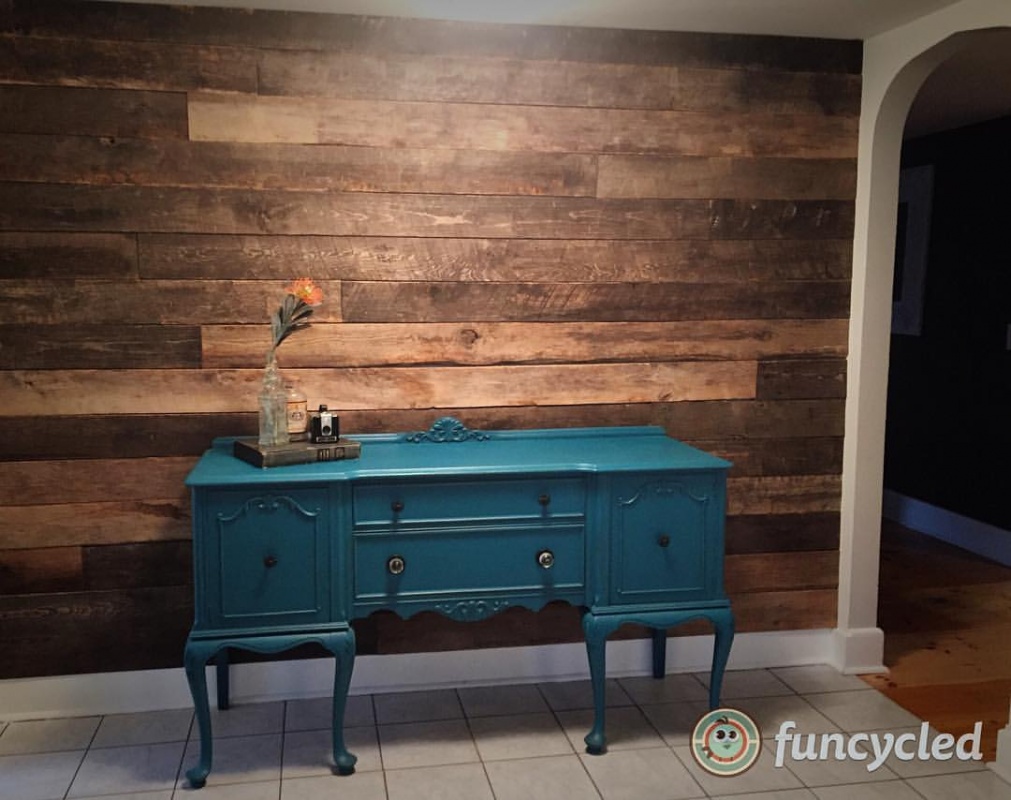 The wood came from a barn in western NY! Our friends Caleb and Chrisie just bought it and were going to throw this wood away, but offered it to us first. I'm SOOOO glad they did!! A huge thank you!! I heart it.
For this week's furniture makeover, we repurposed a vintage radio/record player. It was a custom order for a new customer named Amanda. She was absolutely wonderful to work with. She said, I trust you so do whatever you think would look best. Whatever color, whatever style, whatever you think works best for this piece. That's like music to the ears of a designer!! Thank you, thank you for being so wonderful Amanda. You were such a bright spot in my week.
Here it is before: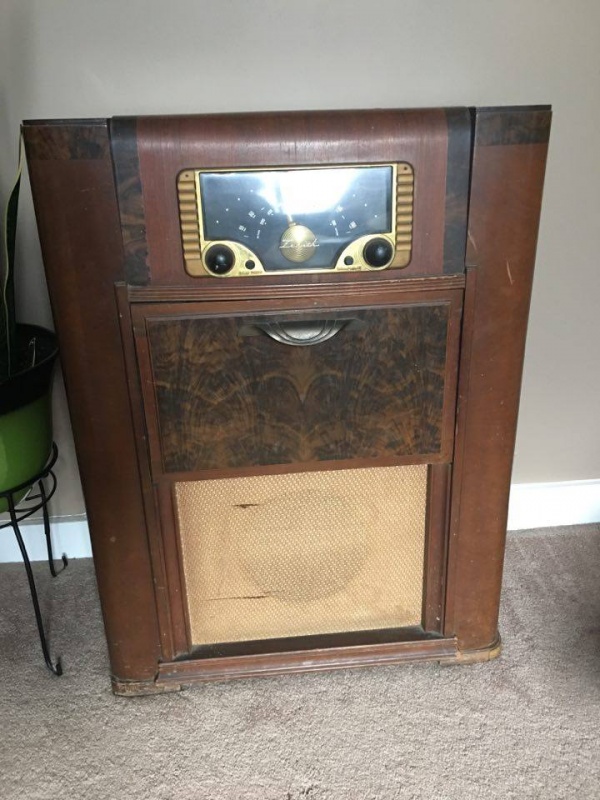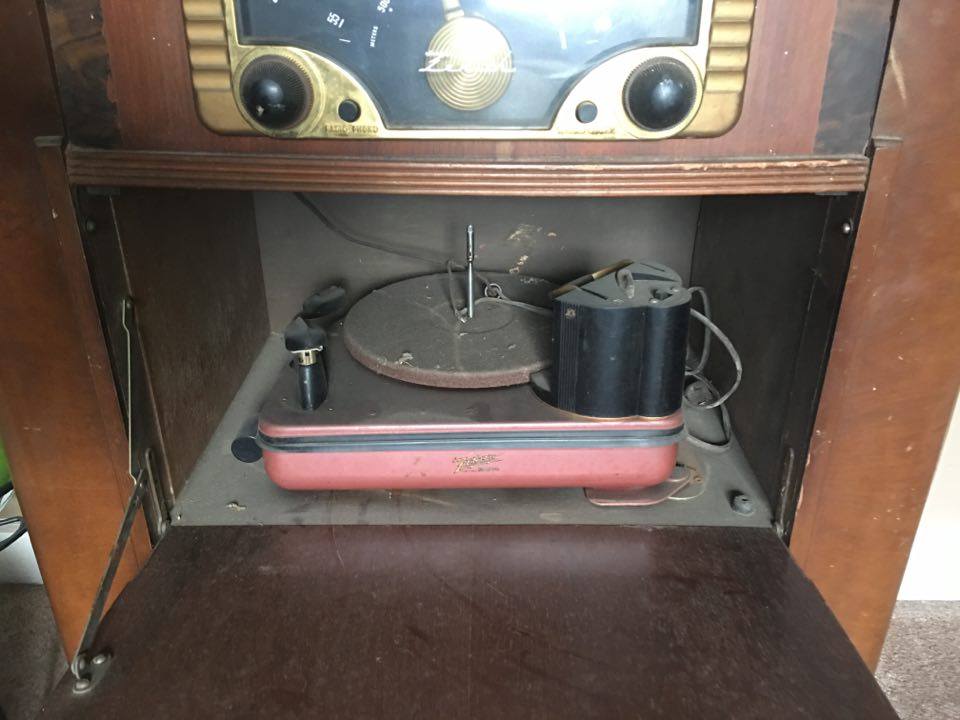 We talked about turning it into a wine bar, but Amanda really just needed extra storage. I thought we would take the bottom speaker section off and make the area with the record player some hidden storage.  It definitely needed love and the bottom needed repair. We refinished part of the top and front and left some of the wood exposed. Then we taped off the refinished section and painted the whole piece with Valspar's Lincoln Cottage Black. We let that dry all weekend, then taped it off again  so we could paint the white stripe.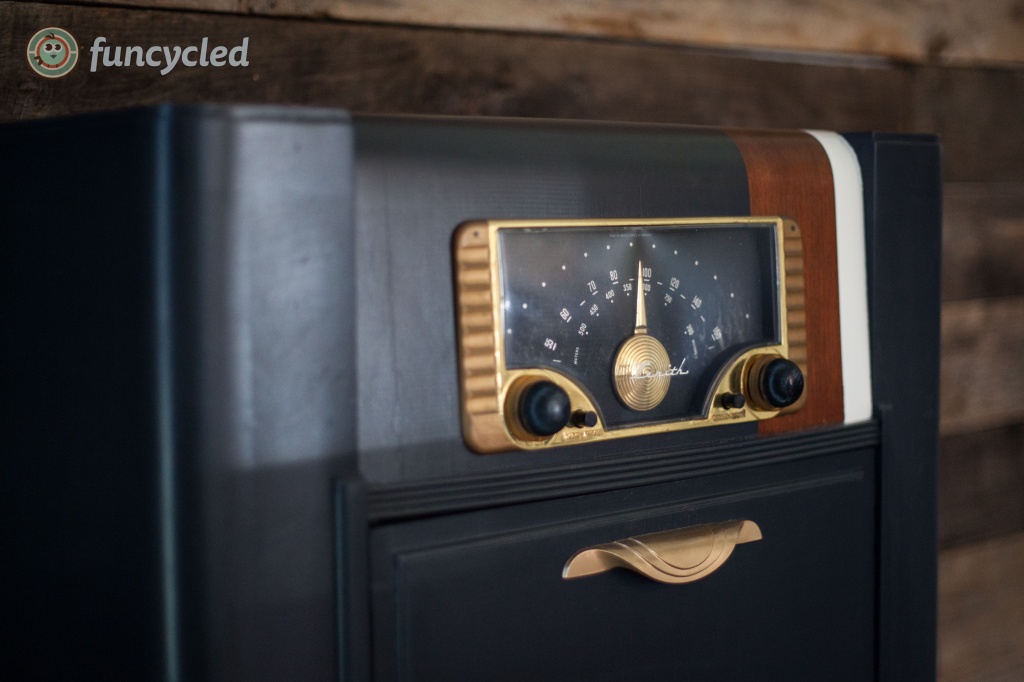 Here's how to record player section looked after we boxed it in: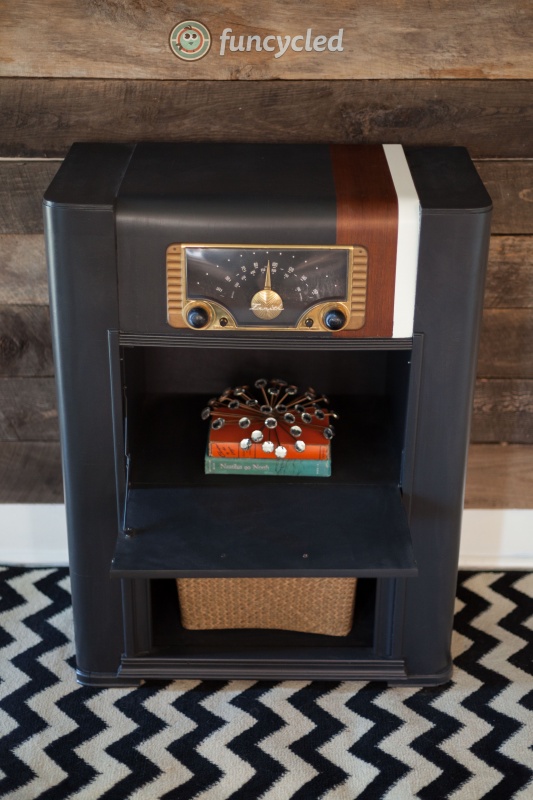 I think the top part looks like a little bird, don't you?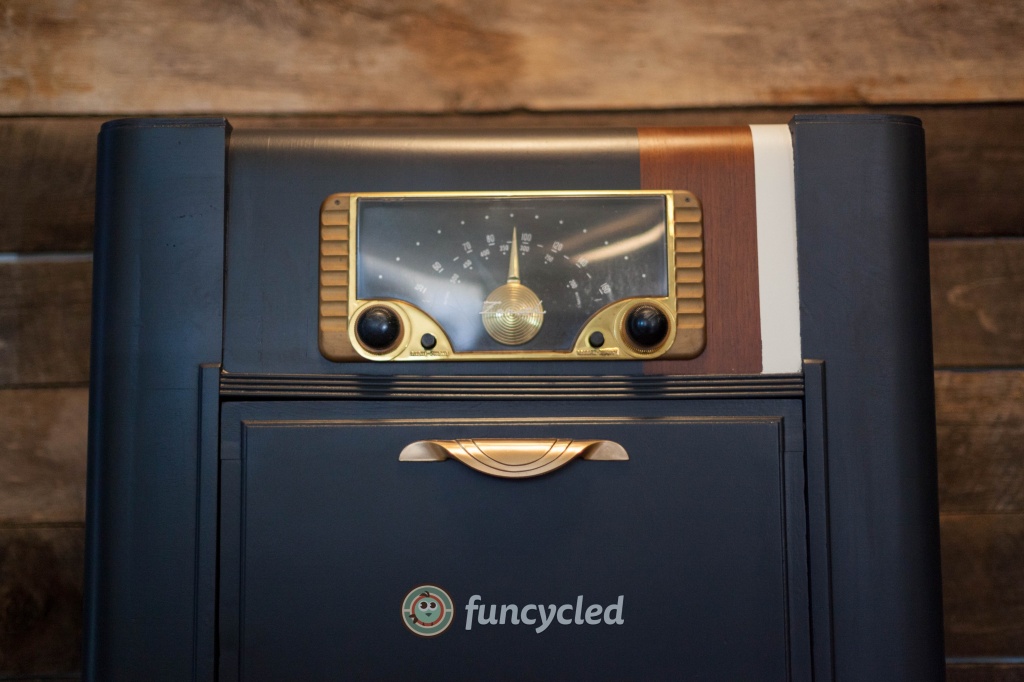 And that barn board back drop is just marvelous isn't' it??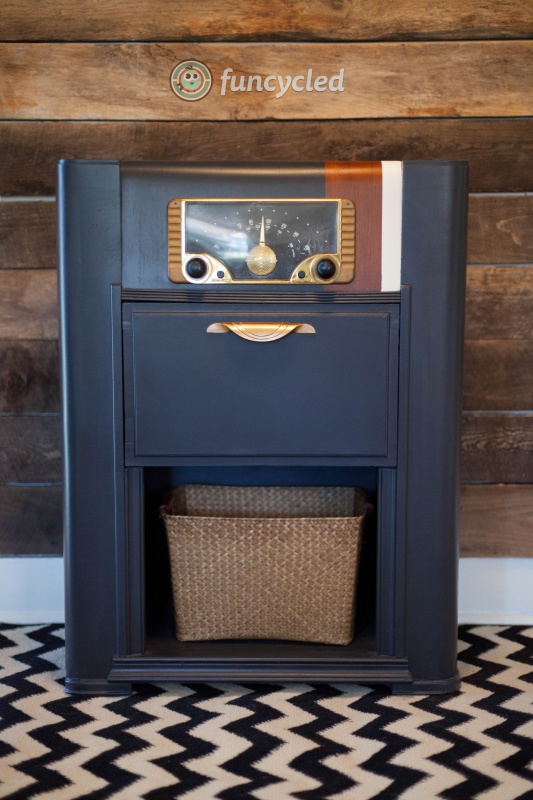 If you want to see how we paint furniture, check out our How to Paint Furniture post. Even though this is a custom order, we have new pieces available for you to buy on our for sale page right now. Here are just a few:
There is a box at the top right of this page to enter your email address to receive notifications by email when I post something new on this blog. Please sign up today!
Happy FunCycling Friends,
Sarah ;)
If you like what you see, please like FunCycled's Facebook page to keep up to date on the newest finds, vote on colors and give your input on our creativity. Last but not least, let us customize a furniture piece for you. We create custom furniture and will deliver for customers in upstate NY and also help you ship throughout the US. Send us a note with what you would like using our contact page. Or buy something that we've already designed from our furniture for sale page.