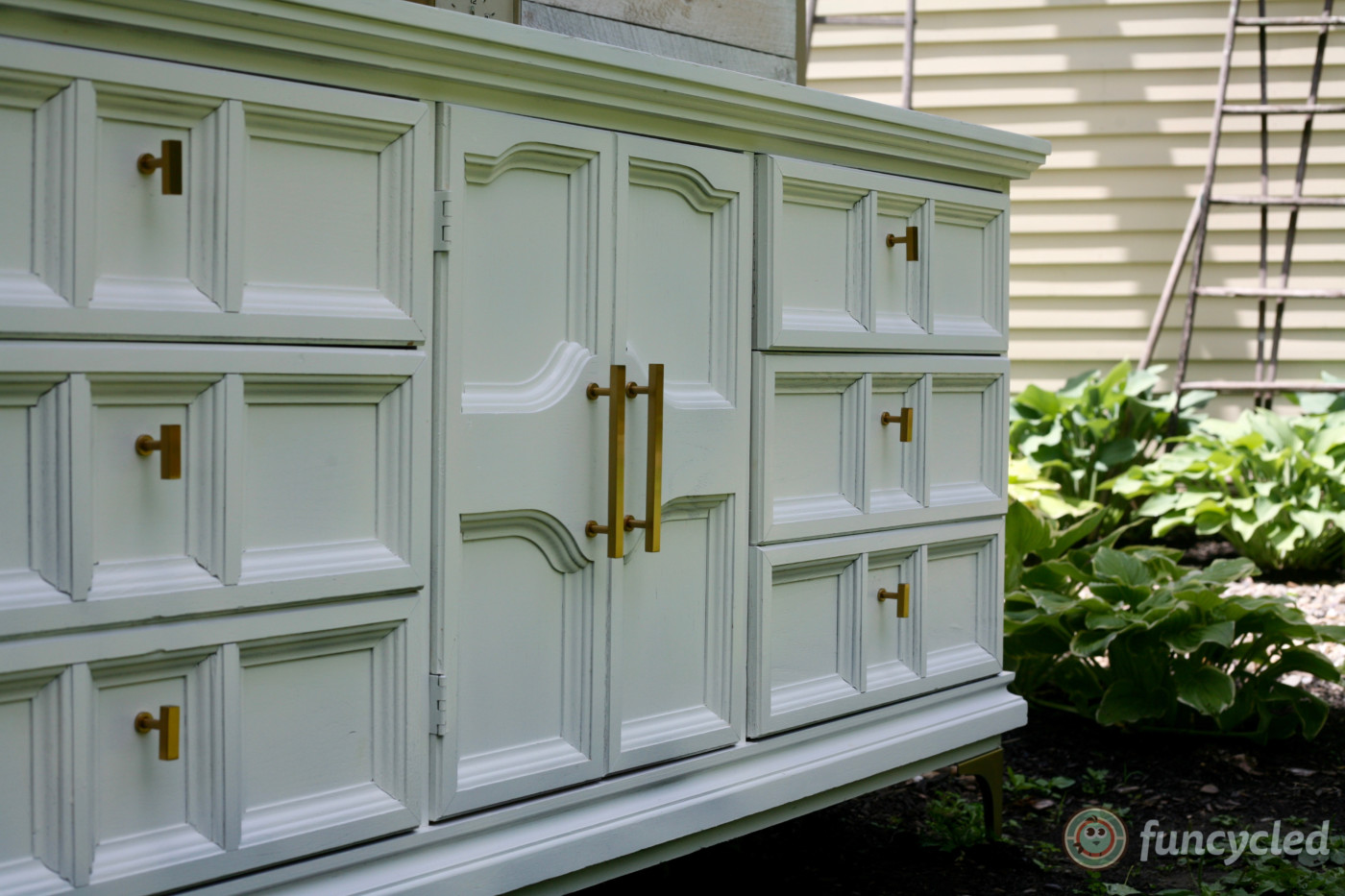 Hi Friends,
Happy Independence Day!!! There seems to be so much conflict in our country right now. On a day that is about our freedom and independence; I want to encourage you to focus on the hope, love and good around us! We live in a free nation; one with many liberties that most in the world don't enjoy. The daily conflict that seems to surround us can cause us to forget all of the good. If we set our hope on the White House, we will forever be disappointed. If we want a country that is loving, kind, and at peace we need to start within ourselves. My love, peace and kindness starts at the cross – with the sacrificial love of Jesus who died to take the penalty for my sin. The day I realized that and started walking in a daily relationship with Him, I began a journey of learning what true love, kindness and peace looks like. It looks a lot more like listening than yelling, a lot more like giving than receiving, and a lot more like speaking up for what the Bible says is true even when it seems like so many don't want to hear it. If we want kindness, peace and love in our country, the journey begins in our own hearts and finding that peace that only Christ can bring. Then we share that peace with our family and friends, they share with their family and friends and suddenly it becomes a community. Our communities make up this nation!
"We, on this continent should never forget that men first crossed the Atlantic not to find soil for their ploughs but to secure liberty for their souls." ~Robert J. McCracken
"God shows his love for us in that while we were still sinners, Christ died for us." – Romans 5:8
"Therefore I exhort first of all that supplications, prayers, intercessions, and giving of thanks be made for all men, for kings and all who are in authority, that we may lead a quiet and peaceable life in all godliness and reverence."  – 1 Timothy 2:1-2

"May your unfailing love be with us, Lord, even as we put our hope in you." – Psalm 33:22
So let's celebrate and look for ways to speak words of kindness, show love to those in need, and share the true peace or accept the true peace in our hearts today. Let's pray for those in authority! Let's use the freedoms we have to share kindness, love and peace to all people!
This week's furniture makeover is a special transformation because we are keeping furniture that has been in this family and making it new for a nursery! That's always one of my favorite transformations. This is for Dulce who's expecting a little one soon and wanted to keep and use furniture with history but give it a modern twist.
Here they are before: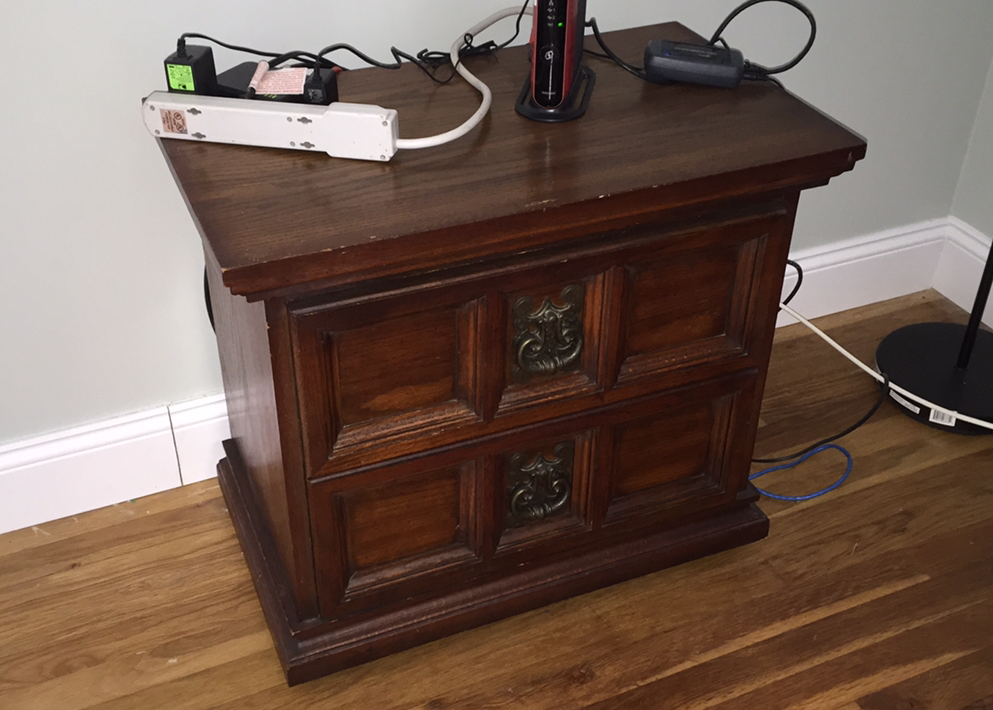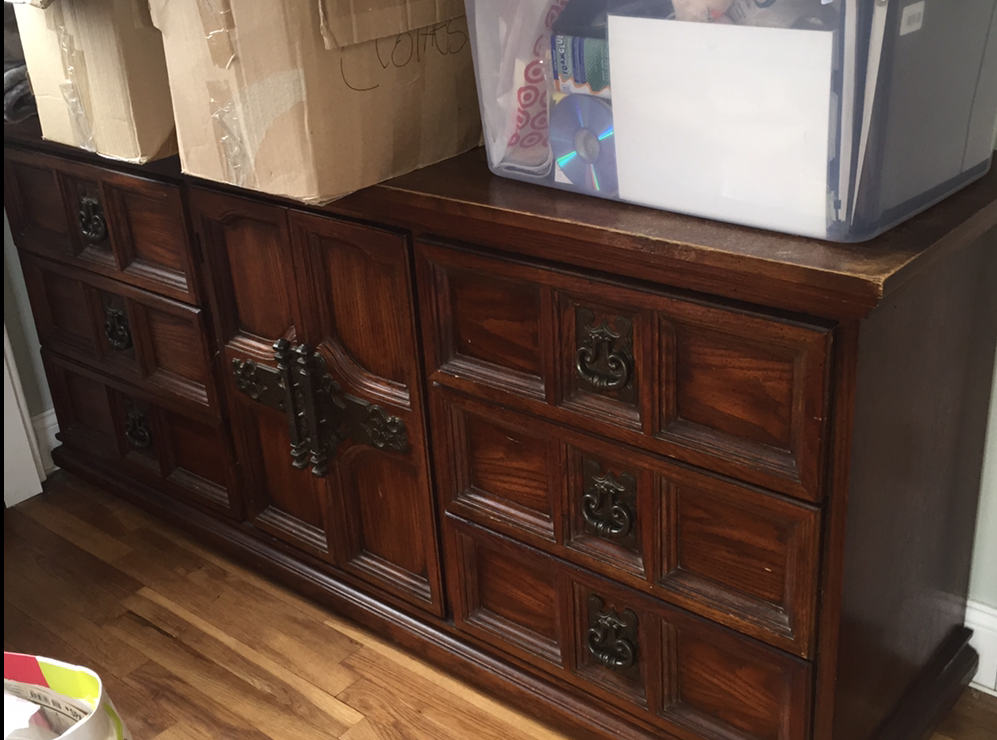 We filled all the holes so we could add new hardware and painted it Simply White by Benjamin Moore. If you want to see how we paint furniture, check out our How to Paint Furniture post. We also added legs which is what I think sent this makeover into a whole new level of awesomeness! What do you think?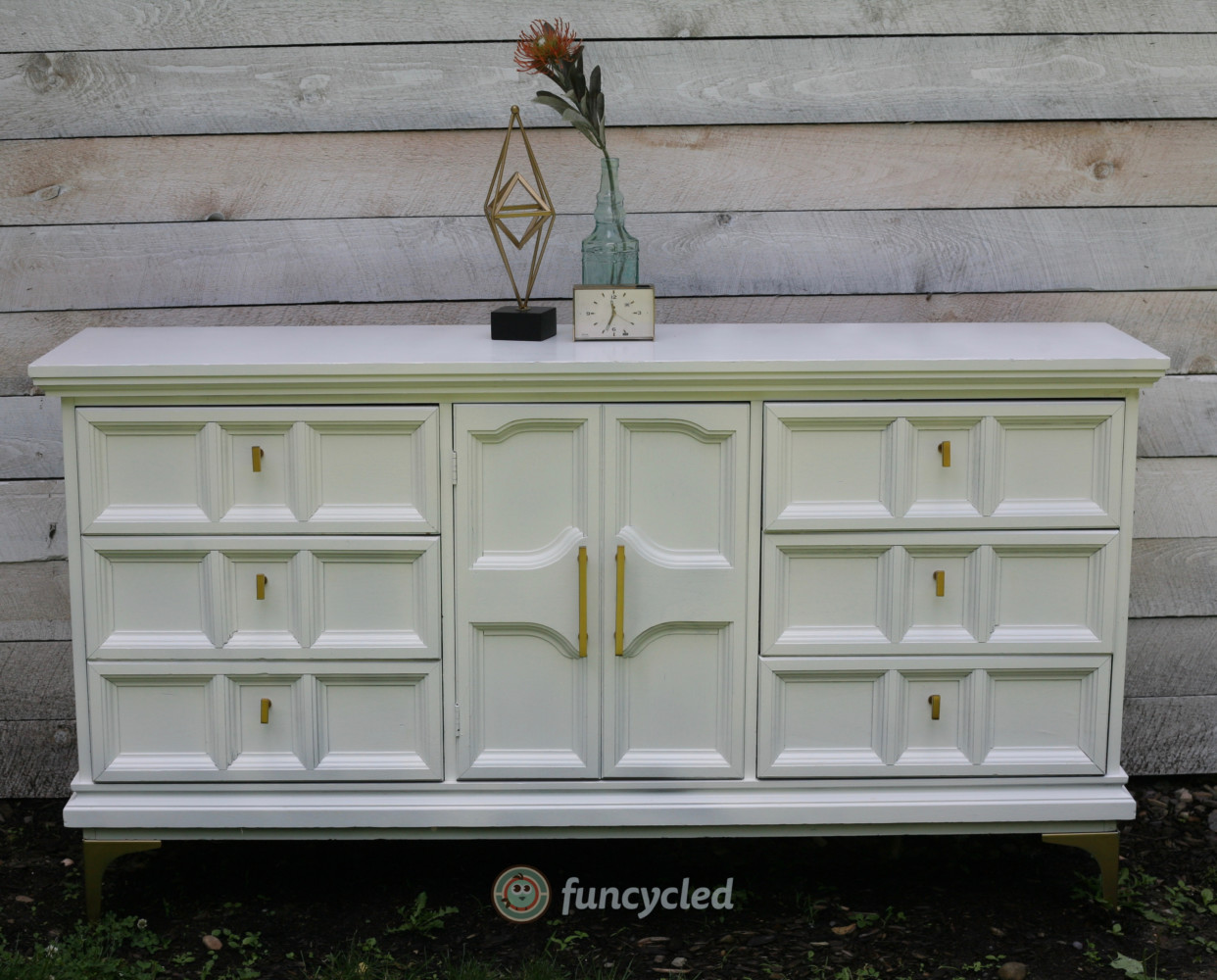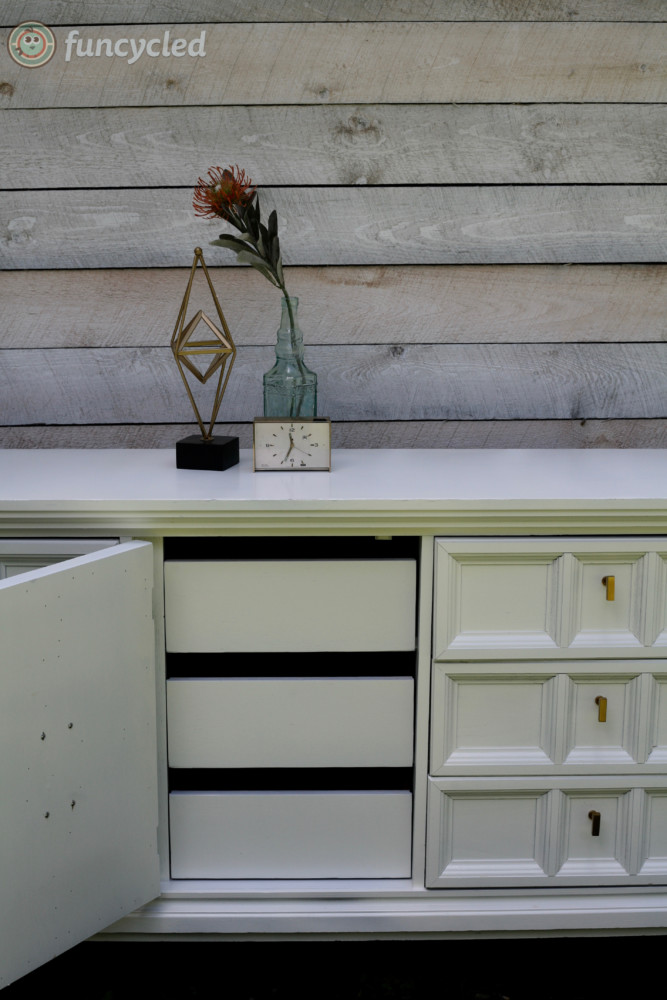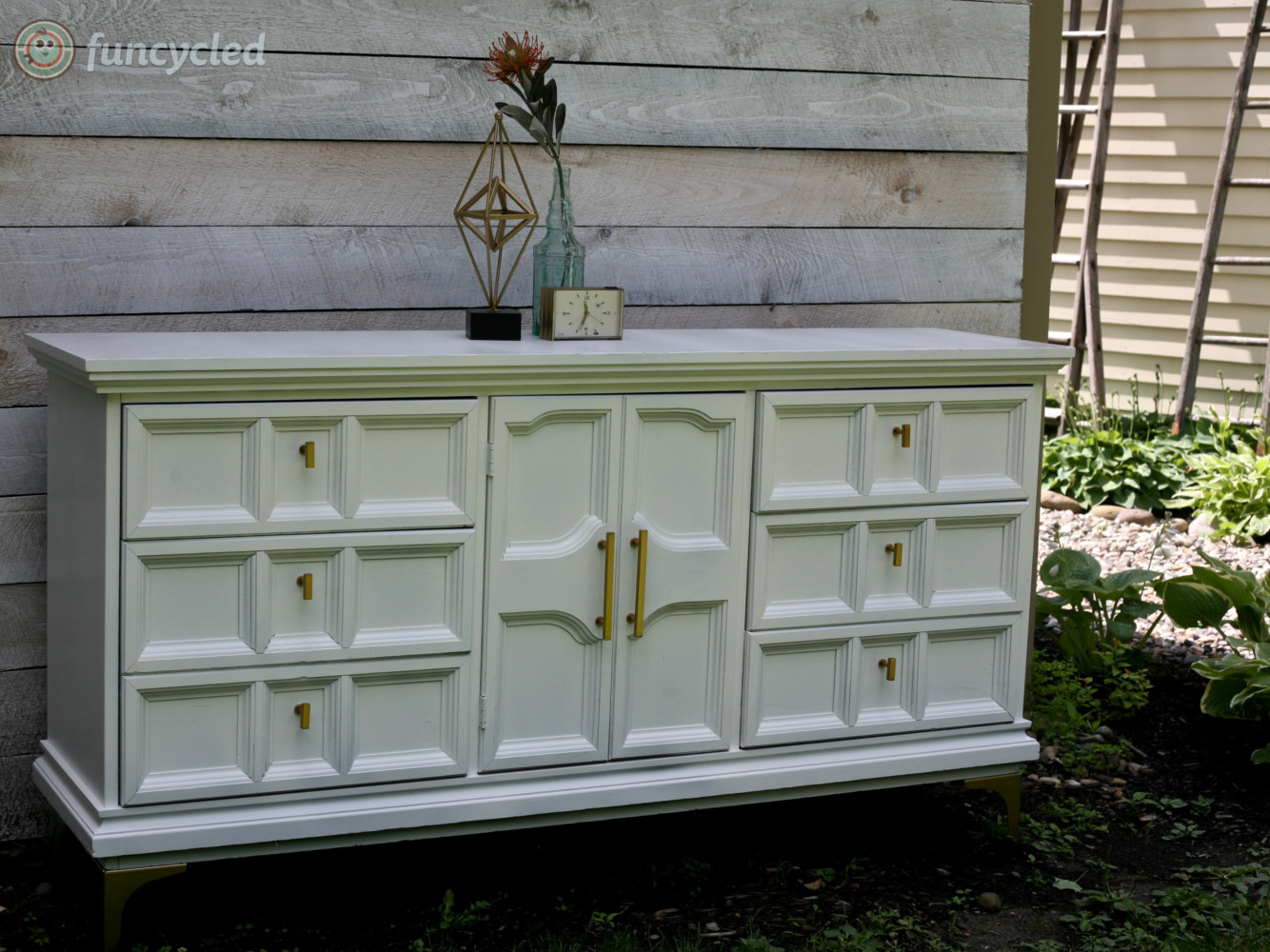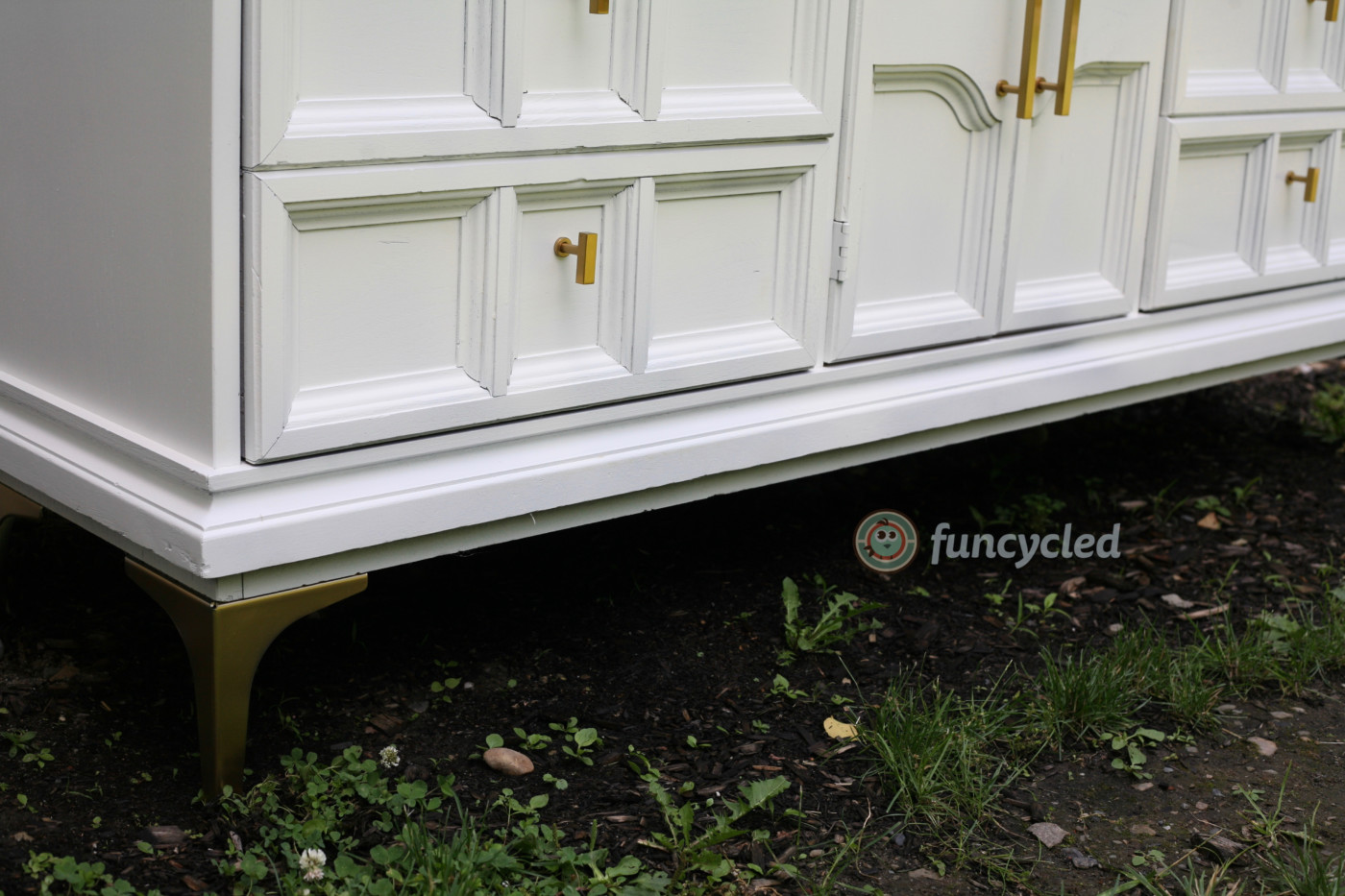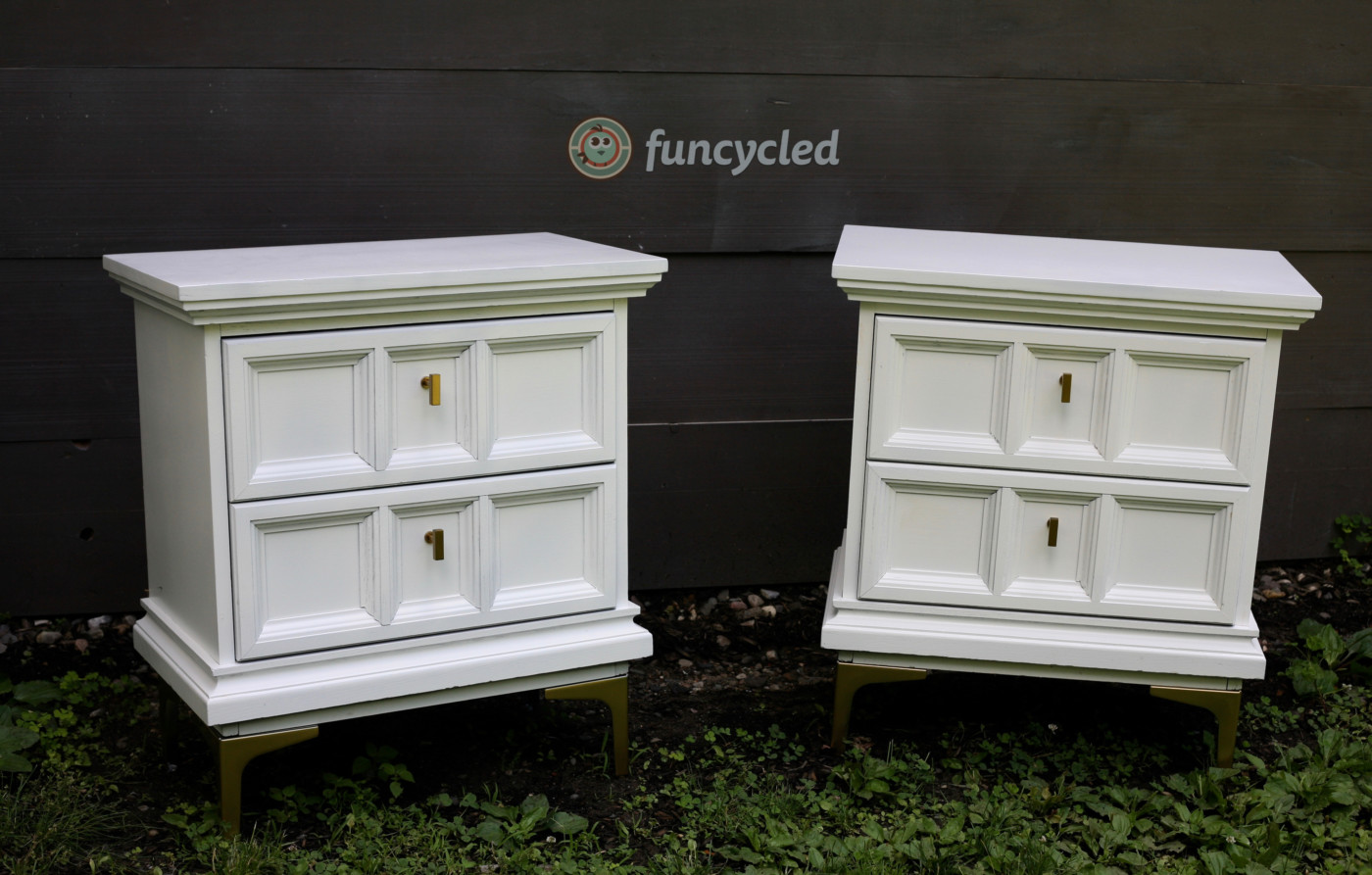 Such an amazing transformation, right?
Please check out other new furniture for sale on our website here or let us know if you could use some help with decorating. Please use our Contact Us form or stop by our store at 272 River Street, Troy, NY. I also added quite a few other new pieces to the store!
There is a box at the top right of this page to enter your email address to receive notifications by email when I post something new on this blog. Please sign up today!
Happy FunCycling Friends,
Sarah ;)
If you like what you see, please like FunCycled's Facebook page to keep up to date on the newest finds, vote on colors and give your input on our creativity. Last but not least, let us customize a furniture piece for you. We create custom furniture and will deliver for customers in upstate NY and also ship throughout the US. Send us a note with what you would like using our contact page. Or buy something that we've already designed from our furniture for sale page.