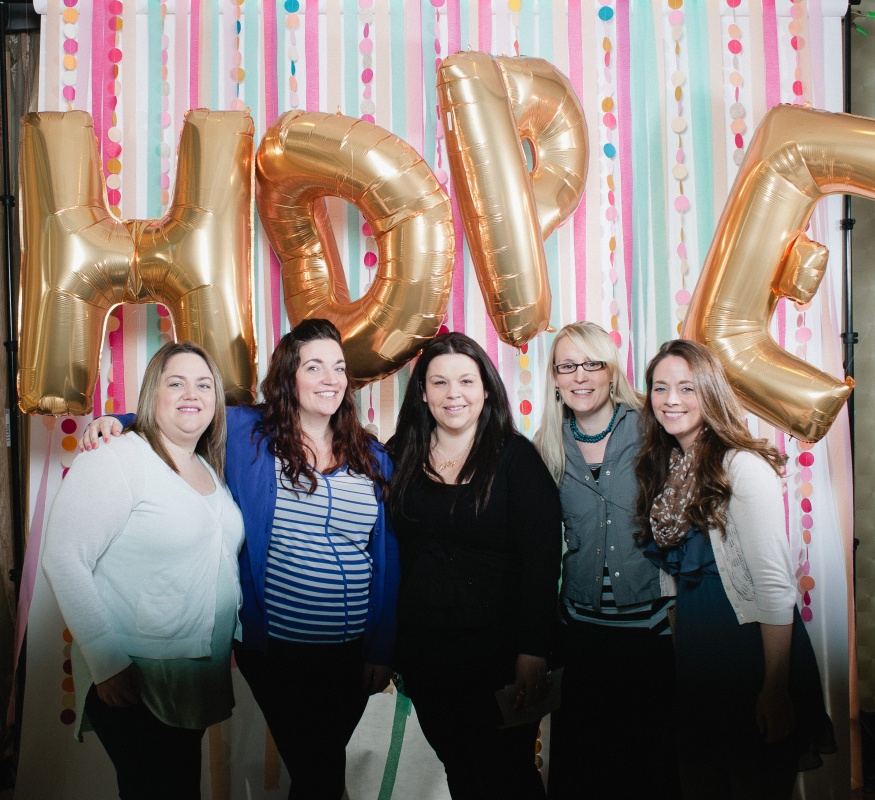 If you have stopped  by today to read about furniture, thanks. ;) But today you're getting more than furniture. Sometimes I get a chance to share life moments with you. The good. The bad. The amazing. Or in this case, about all three in one weekend.
It's important to rewind months ago to the beginning of our kids first school year. My friend Sarah called during a typical school morning breakfast to let me know that she would be going to a the Hope Spoken Conference in Dallas Texas in 2014. Like most girlfriends would say, I said, "Oh you'll have so much fun! I wish I could go with you." Danielle Burkleo who goes to my church was heading up this conference. I jumped in the car to bring my kids to school and Sarah called back. Her mom had bought me a ticket to go to the conference, too. It was the last ticket available and I was in complete shock. I didn't even know Sarah's mom. I cried at the overwhelming kindness of a stranger. She told me no pressure because she knew that meant I needed to buy airfare. As soon as I was off the phone with Sarah, I called John to let him know what happened. I quickly said, you just quit your job to work at FunCycled with me. How can we afford a flight?? He calmly said… God opened this door and He's going to provide that, too.
Fast forward about a month when I went to a fundraising dinner for the Capital City Rescue mission. There was a silent auction with round trip tickets to anywhere Southwest flew. I bid low and won the bid. Another God moment. In awe that this was all coming together, I just had a feeling that God had something in store for this conference. I would never have been able to attend with out God's direct provisions through His people. And so… it's Hope Spoken time.
Here I am with Sarah on Friday night! Excited to see what God has in store.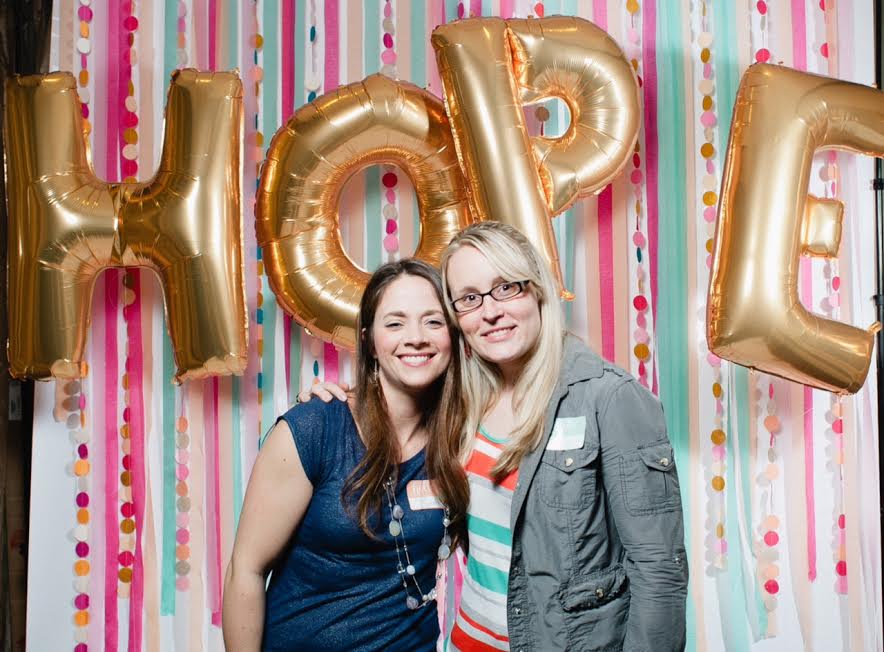 We had a great dinner, met some new friends that will always be my sisters. We all ended up being at the same table and got along really well.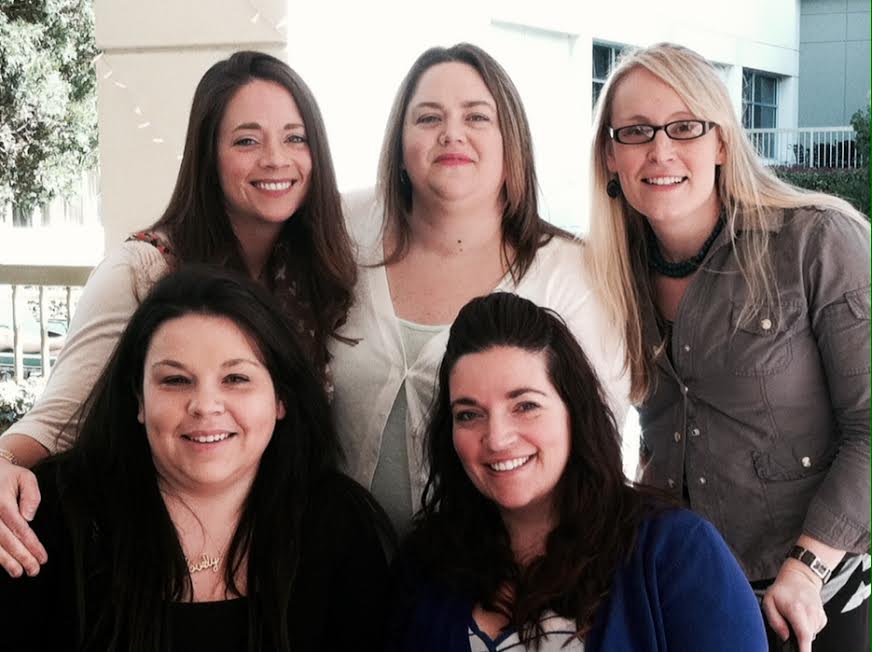 Love these ladies… from Boston to Idaho. So many different stories but one thing in common. Christ. That's all we needed to make each other's heart our home.
Saturday morning the conference was started with Shauna Niequist (the author of Cold Tangerines). What a way to start the day! I cried from her first few sentences until the end. It was like she could read my mind, understood my heart and had the same struggles I do. God used her in a way that I don't think anyone else could have. She spoke about being less busy with more love. I felt like God was saying learn from this so in ten years you won't have regret. Enjoy the simple things like tickling my kids and laughing with John. Be present.  Relearn how to relax. I realized I am too busy. So often I get focused on things that don't matter at all or things that really can wait. With family,  church, owning a business and regular life I don't anticipate life getting much less hectic, but I can learn to say no to some things so I can say yes to the most important things. It's not easy, but I never want to give up that fight.
This may be one of my favorite quotes from Shauna, "I know that life is busy and hard and that there's crushing pressure to just settle down and get a real job and khaki pants and a haircut. But don't. Please don't. Please keep believing that life can be better, brighter, broader because of the art that you make. Please keep demonstrating the courage that it takes to swim upstream in a world that prefers putting away for retirement to putting pen to paper, that chooses practicality over poetry, that values you more for going to the gym than going to the deepest places in your soul. Please keep making your art for people like me, people who need the magic and imagination and honesty of great art to make the day-to-day world a little more bearable." 
Mandy Castro (you know… Jason Castro's wife) spoke next and her story took my heart, ripped it apart and totally revealed even more brokenness within me. I realized by sharing her struggle and brokenness, I felt healing. I was convicted that I need to be willing to share my brokenness with hurting woman to help and offer hope. Already started down that path since I've been home so please keep me in your prayers.
Speaker after speaker spoke simply sharing their life story, pain and victory through Christ. It was an emotionally draining weekend. In the end I was filled with the overwhelming knowledge of the fact that we are all broken, in need of God's grace. The sin that separates us from a holy God, sin that can only be healed at the foot of the cross and with Christ's power over death. God's grace can meet you there. Or the daily struggles to honor God in whatever I do. To show just how weak I am and how everything good in me is from Him.
This may sound odd, but I was also really inspired to make FunCycled something more than just furniture. There were vendors at the Hope Spoken conference. People making a living but also helping others along the way like Sole Hope and No. 41.   I really want to work with different charities to help support those in need to help hurting people feel God's love. I'm still  running different ideas around in my mind, but  you'll find out more about that soon. Oh and I brought my hubby home a bracelet from Melody from shopMelodyJoy.com. He loves it!!
Another reflection on this weekend away would be the fact that I am beyond blessed by the bonds of friendships. I have been encompassed with loving, gracious, challenging, encouraging, and God fearing friends. I know this is a gift. A gift some do not get to enjoy. A gift that I don't deserve.
For those of you from near or very, very far away who are reading this right now, I want to say thank you. Thank you for loving God and being all that you are to me on a daily basis. I am humbled to have you. You're my joy. God's hands and feet. I also can't end this post without saying thank you to these three ladies for following God's leading and stepping out in faith to create Hope Spoken. I'm praying God works another miracle so I can be back next year. Thank you Danielle, Casey and Emily!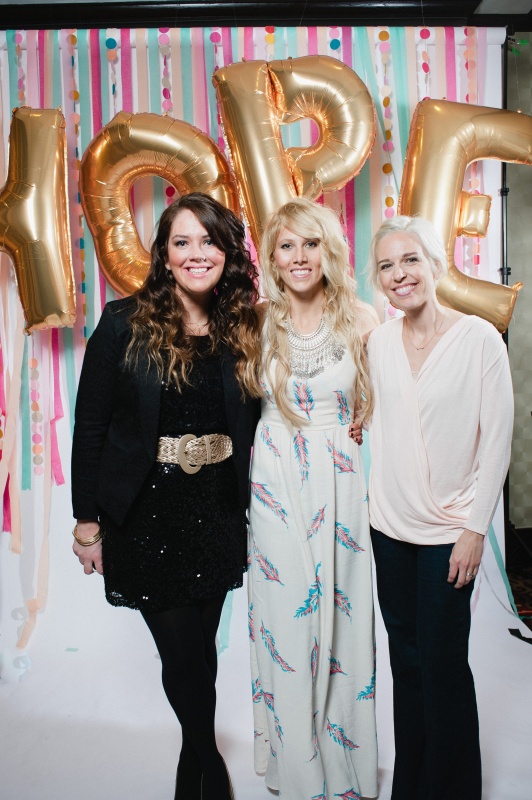 I share this to say to all of you that it's ok to be broken. We all are. We all need God's grace. Share your broken moments. Your best ministry will come from your deepest hurt. Share the comfort and strength with those who are hurting in ways that you have been hurt. We don't have to struggle alone. That's why God gave us each other, His Word, the Holy Spirit and the body of Christ.
"Two are better than one, because they have a good return for their work:  If one falls down, his friend can help him up. But pity the man who falls and has no one to help him up!" -Ecclesiastes 4:9-20 NIV
"When things fall apart, the broken pieces allow all sorts of things to enter, and one of them is the presence of God." -Shauna Niequist
Broken and spilled out then covered in grace… Sarah