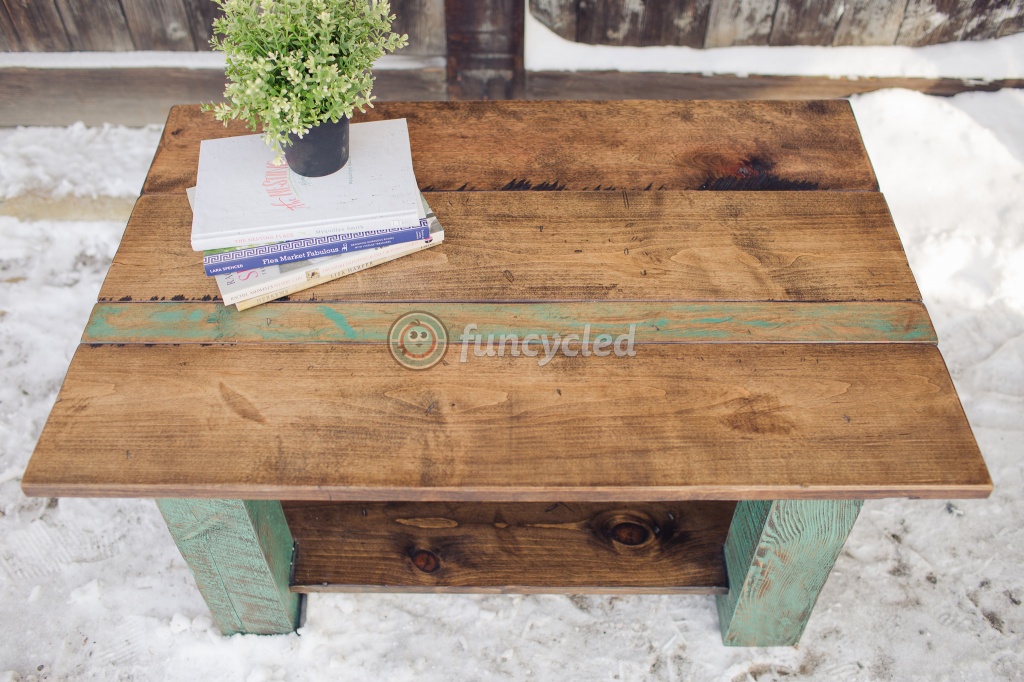 Hi Friends!!
How are you all?? I'm sure most of you have heard by now, but WE WON the competition show Flea Market Flip on HGTV.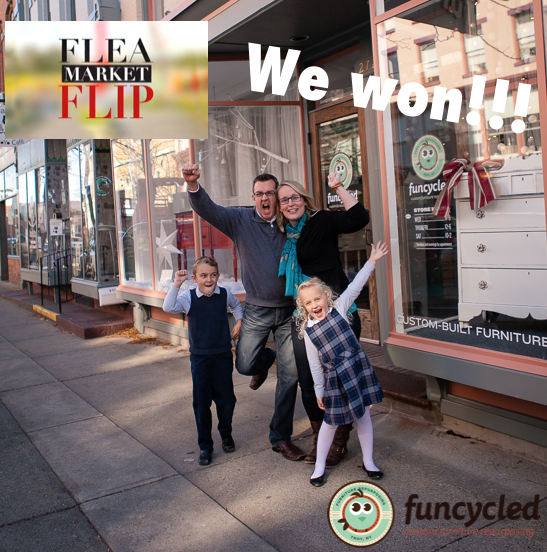 So many people have asked me how to watch the show without cable, and you can download it from iTunes here: Happy Flipping Anniversary Or you can watch it on Amazon Prime here: Happy Flipping Anniversary
Stay tuned because later this week I'll be sharing what it was like to be on the show… behind the scenes of each day of filming.
Today on Tuesday's Treasures, I wanted to talk to you a little bit about custom furniture we've been building lately. I completely adore this coffee table, especially the painted parts keeping the paint mostly in the grain. The top is maple and the small stripe gives it just the right amount of modern design I was hoping for.
Coffee tables can be custom ordered in any size. This one has a creamy white base and aged wood top.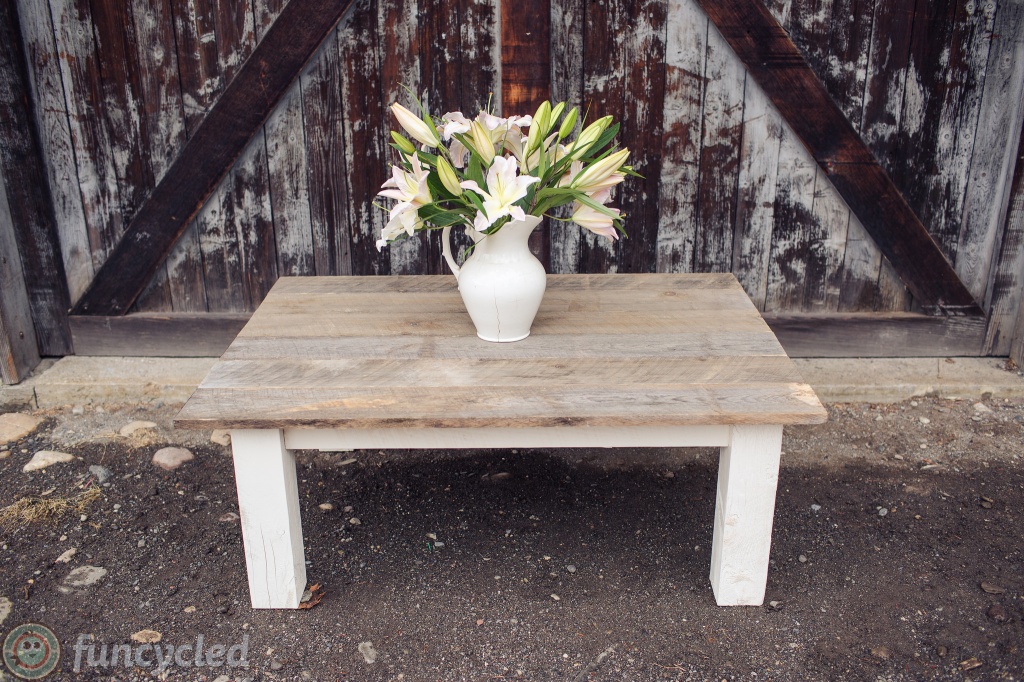 This one has legs that are over 130 years old and an aged wood top. It's available on our Furniture For Sale Page now.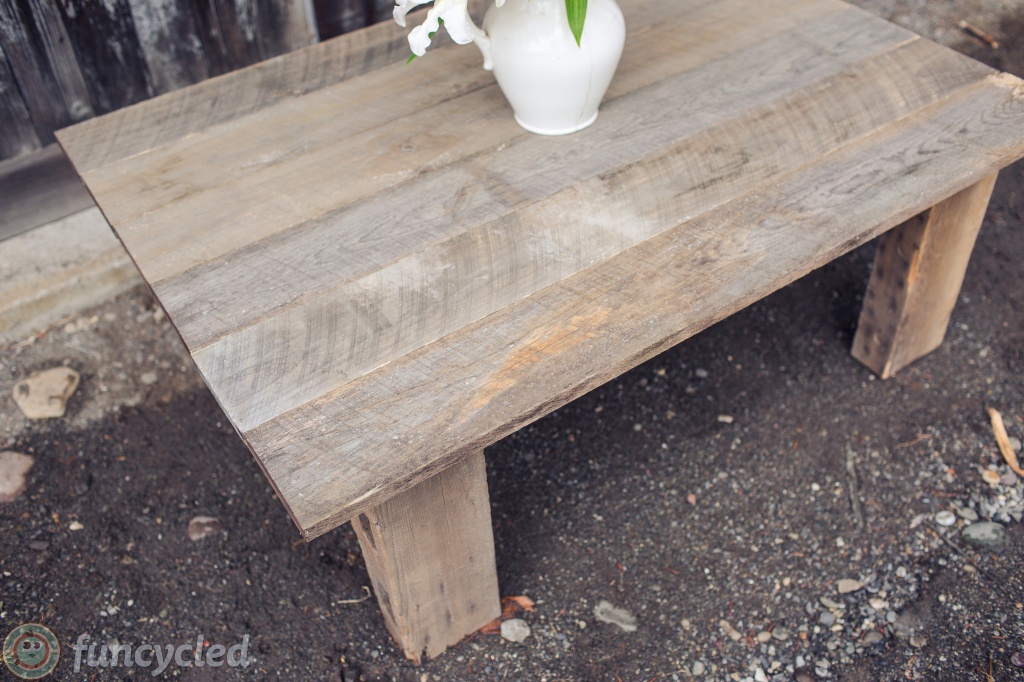 This HUGE buffet was a mixture of barn wood, maple top and pine legs. We designed it as a custom order to go in a dining room with a rustic table that we built.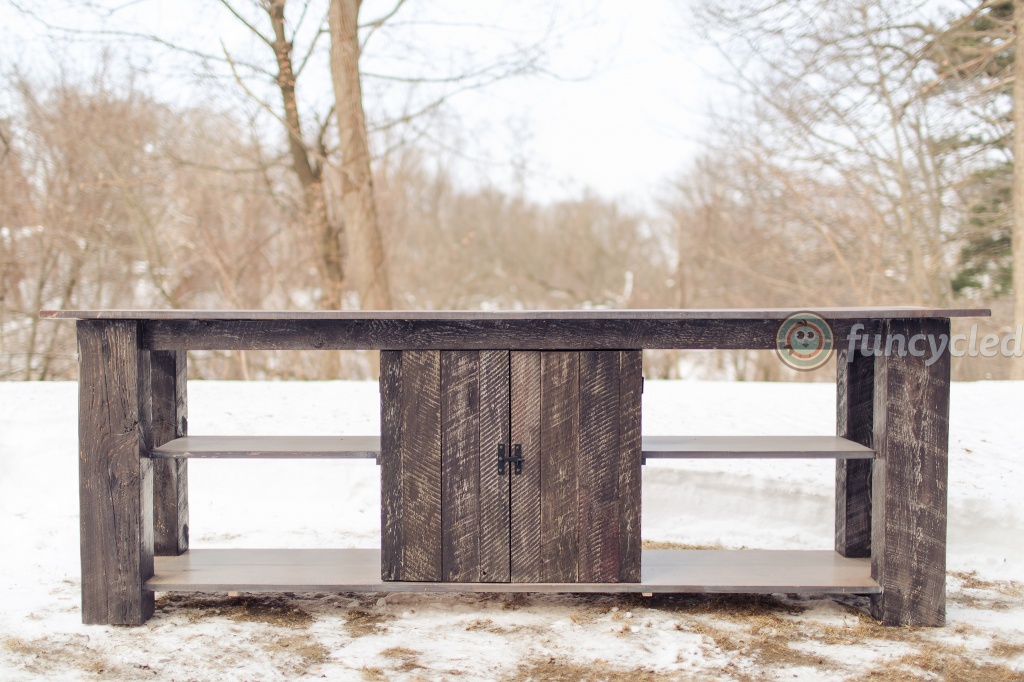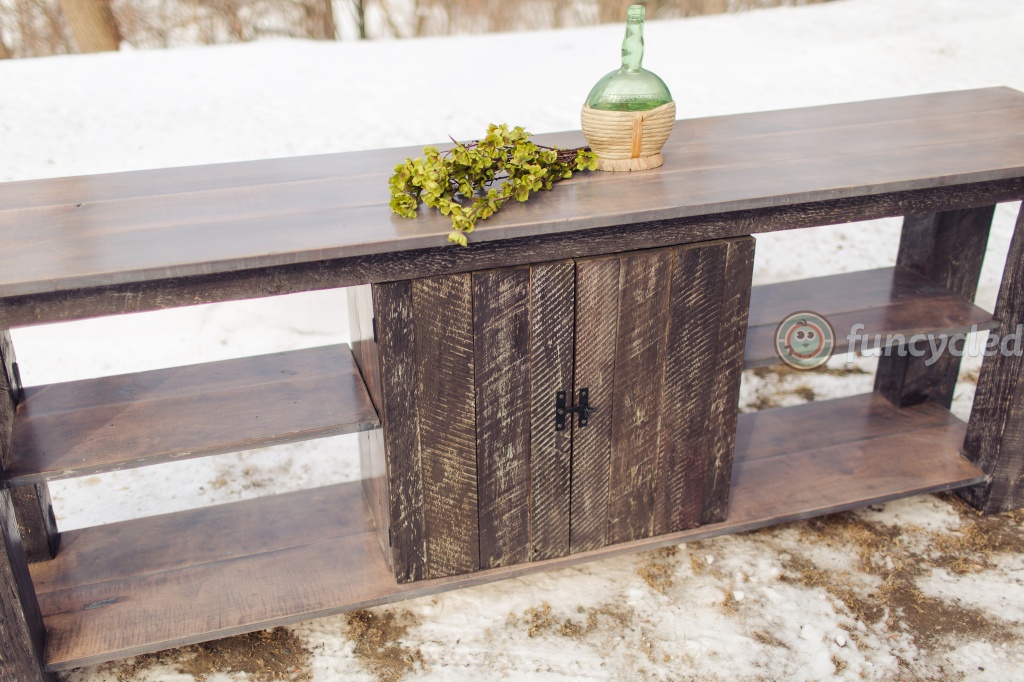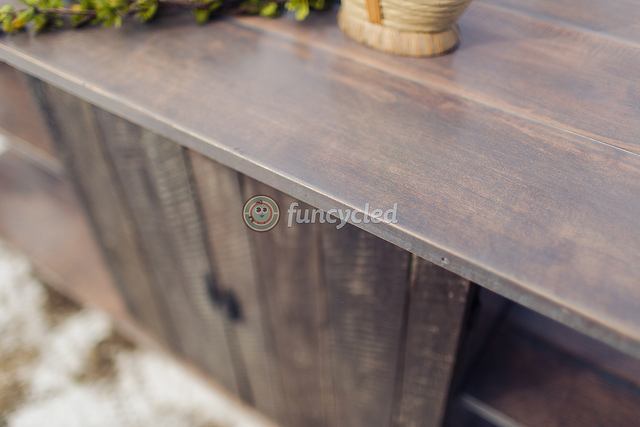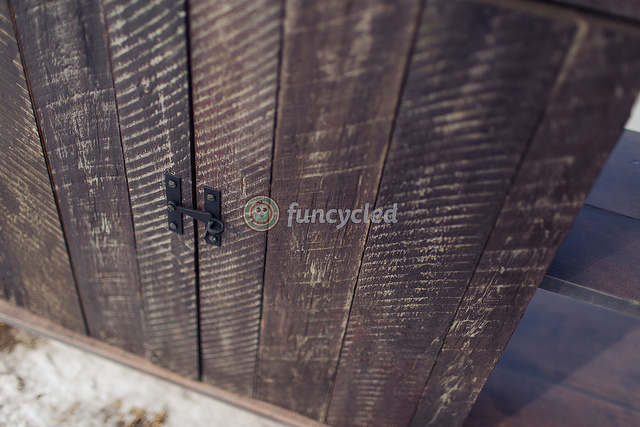 Any of these designs or tables can be custom ordered at any time. To check out pricing, see our Custom Built Furniture page. Here are some past table projects, too.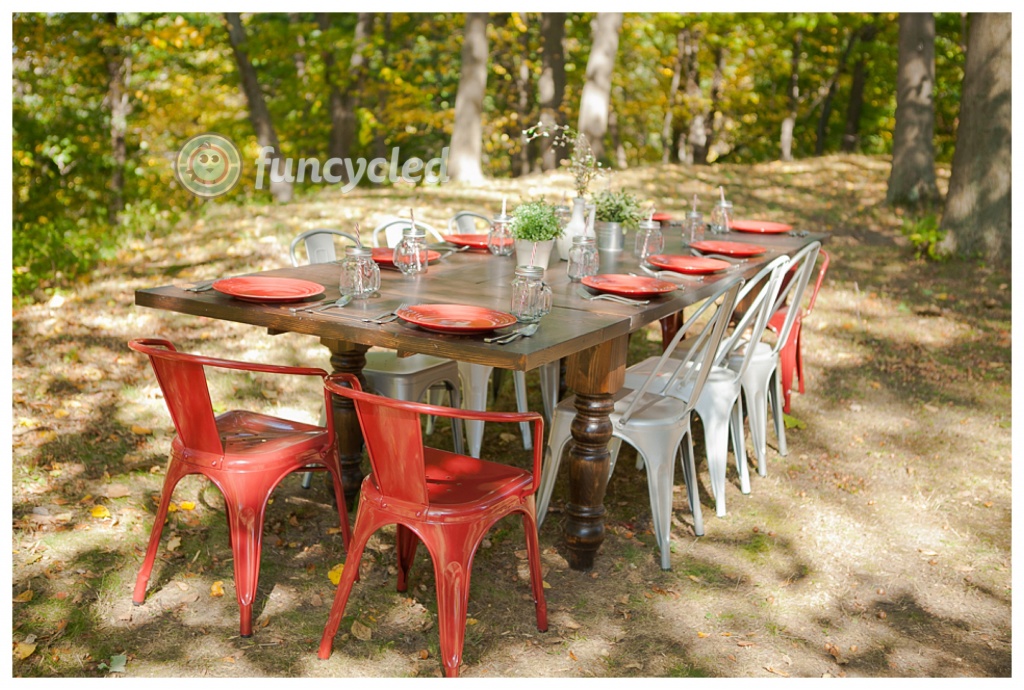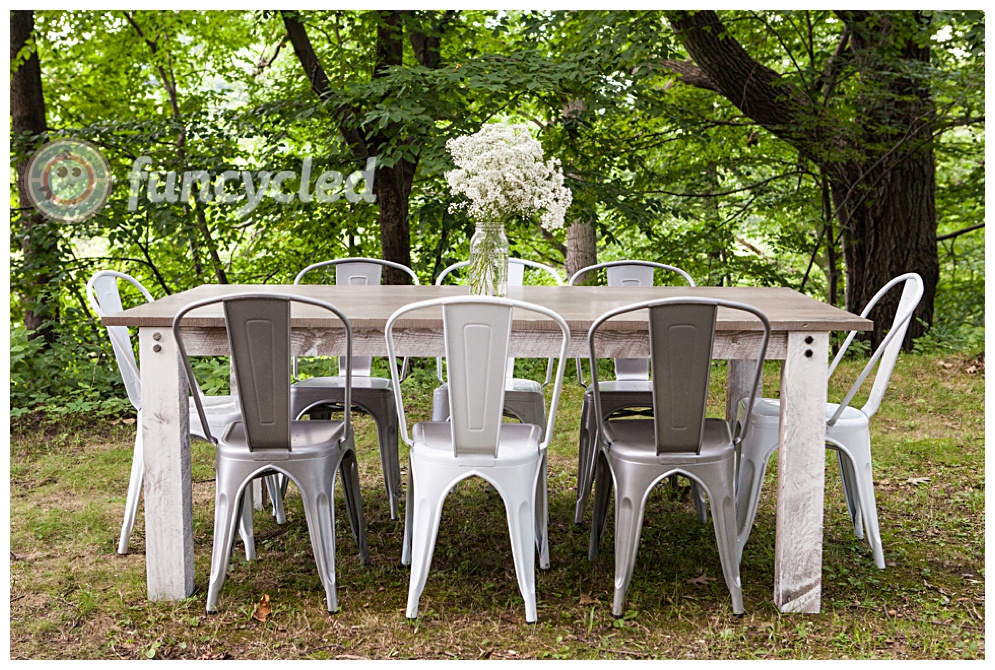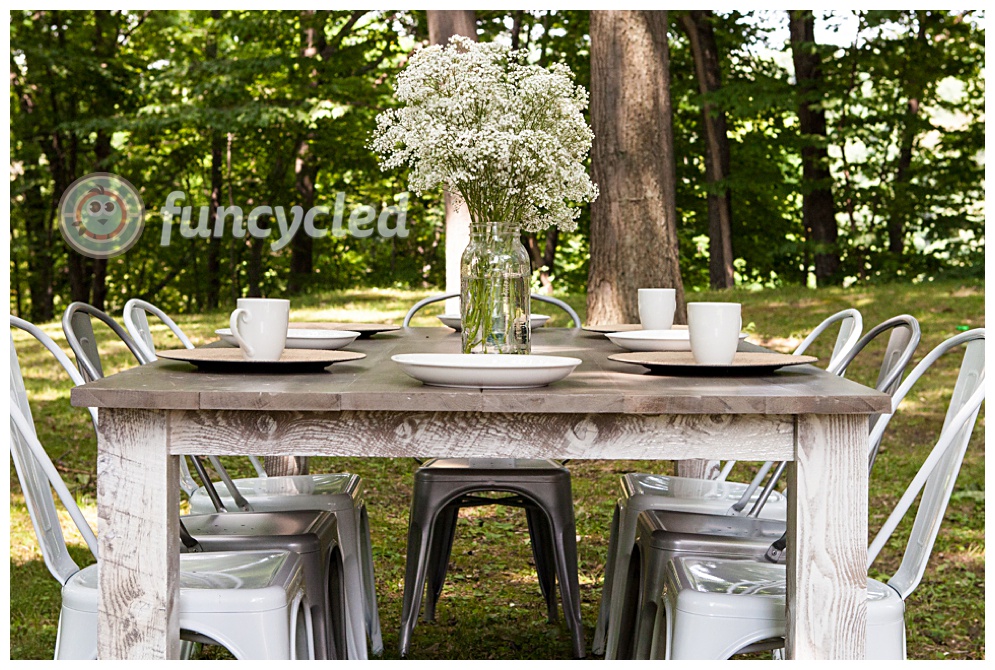 Thanks so much for checking out the new designs!!! I can't wait to tell you all about Flea Market Flip soon!!!
Sarah ;)
If you like what you see, please like FunCycled's Facebook page to keep up to date on the newest finds, vote on colors and give your input on our creativity. There is a box at the top right of this page to enter your email address in to receive notifications by email when I post something new on this blog.
Please sign up today! Last but not least, let us customize a furniture piece for you. We create custom furniture and will deliver for customers in upstate NY and will also ship throughout the US. Send us a note with what you would like using our contact page. Or buy something that we've already designed from our furniture for sale page.