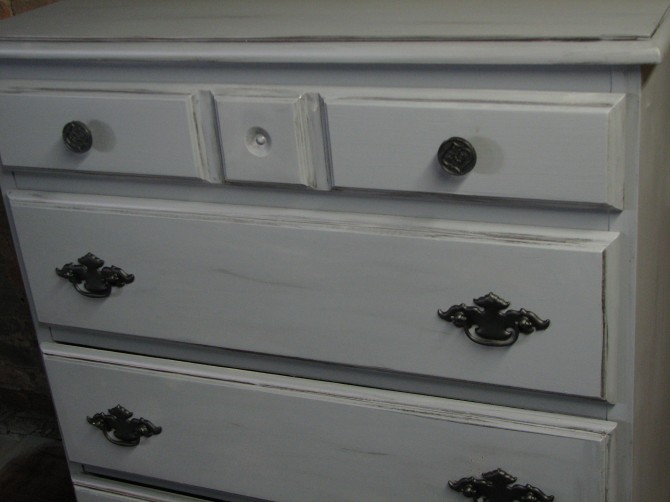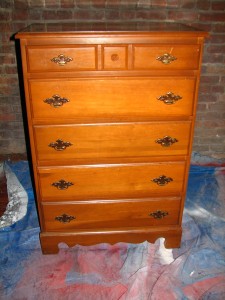 This was in great shape so it was a quick, easy makeover. Here's a quick overview!
Fill the top two handle holes with wood filler so I could make it one knob
Lightly sand the whole piece
Prime
Used the air sprayer to paint it with a medium grey (satin)
Prime and paint the handles black
Glaze the edges with Martha Stewart's dark glaze
Cover the whole thing with a polyacrylic sealer
A couple shortcuts this project.
Put tooth picks in the handles to hold them up while spray painting them. It makes it a much faster step.
Put duct tape on each drawer and leave them in place while spraying the whole dresser.
Here's the finished project!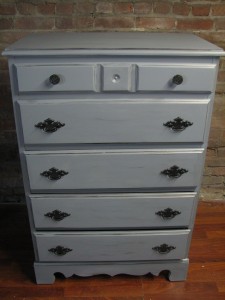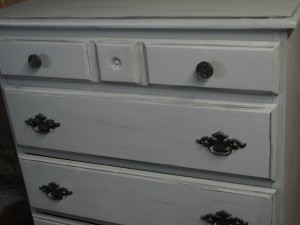 If you like what we're doing, please like us on Facebook at: www.facebook.com/funcycled or share this on Pinterest!
Happy Redesigns!
Sarah :)